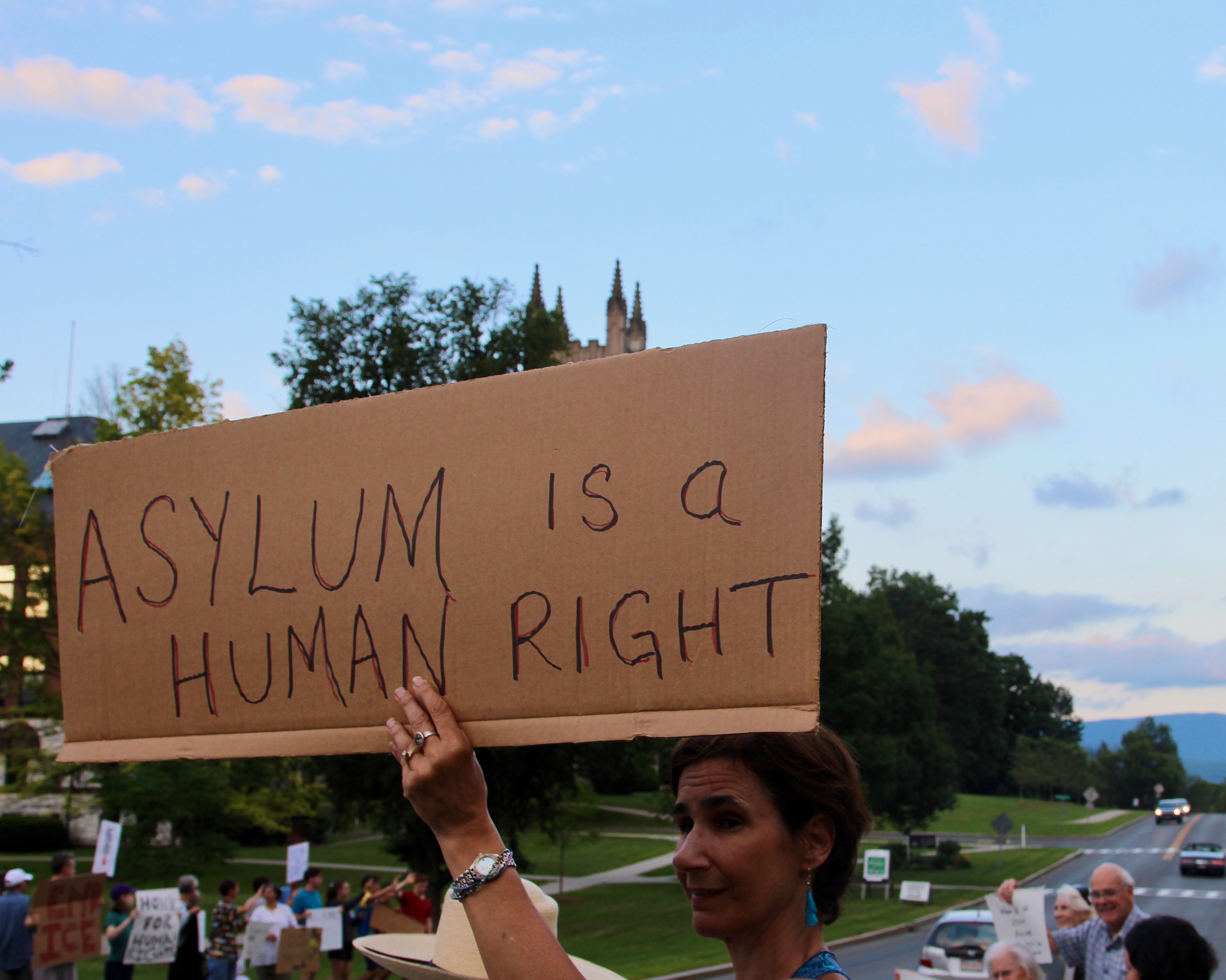 Passages in bold in the body of the texts below are usually my emphasis, though not always. This is an ongoing project, and I update the site frequently during the day. Because I try to stay focused on what has actually happened, I usually let the news 'settle' for a day or so before posting. I hope readers will peruse the articles in full for a better understanding of the issues and their context; our democracy and our future depend on citizens who can distinguish between facts and falsehoods and who are engaged in the political process.
For "a weekly newsletter celebrating people-powered wins against the Trump administration's agenda," visit Small Victories. 
For independent global news, visit Democracy Now!
Friday, 12 July 2019, Day 904:
House Oversight Committee Report: At least 18 migrant children under the age of 2 were separated from parents for 20 days to 6 months, CNN Politics, Priscilla Alvarez, Friday, 12 July 2019: "At least 18 migrant infants and toddlers under the age of two were separated from their parents at the border 'including nine infants under the age of one,' according to a report released Friday by the House Oversight Committee. The Trump administration's 'zero tolerance' policy announced in April 2018 led to the separation of thousands of families, sparking a national outcry. More than a year later, the repercussions of that policy continue to be felt as House Democrats seek additional information on its execution. The Democratic-led House Oversight Committee report comes ahead of a hearing on child separations that will include testimony from Reps. Alexandria Ocasio-Cortez and Rashida Tlaib, who toured border facilities last week, as well as testimony from the inspectors general from the Department of Health and Human Services and Department of Homeland Security. Friday's report, based on data obtained by the committee under subpoena from the Trump administration, provides new information about at least 2,648 children who were separated from their parents." See also, New Details on Family Separations Fuel Emotional Hearing of the House Oversight and Reform Committee, The New York Times, Emily Cochrane and Zolan Kanno-Youngs, Friday, 12 July 2019: "At least 18 infants and toddlers younger than 2 years old were separated from their parents for at least 20 days because of the Trump administration's 'zero tolerance' policy at the southwestern border, according to a report released on Friday by a House committee. Those findings were gleaned from records that the House Oversight and Reform Committee obtained under subpoena on at least 2,648 children who were separated from their families, the youngest being just 4 months old. Some of the children were kept apart for as long as six months and 241 of the children were kept in Border Patrol custody longer than 72 hours, some as long as a week. Under federal regulations, migrant children must be transferred to shelters managed by the Department of Health and Human Services after three days in Border Patrol custody."
Alexander Acosta to Resign as Labor Secretary Over Jeffrey Epstein Plea Deal, The New York Times, Annie Karni, Eileen Sullivan, and Noam Scheiber, Friday, 12 July 2019: "President Trump's embattled labor secretary, R. Alexander Acosta, announced his resignation on Friday amid continuing questions about his handling of a sex crimes case involving the financier Jeffrey Epstein when Mr. Acosta was a federal prosecutor in Florida. Mr. Trump, who announced the resignation, said Mr. Acosta had called him on Friday morning to tell the president he planned to step down. Mr. Acosta's decision came only two days after he held a news conference to defend his handling of the 2008 sex crimes prosecution of Mr. Epstein while trying to quell a chorus of Democratic calls for his resignation and convincing Mr. Trump he was strong enough to survive." See also, Alex Acosta resigns as labor secretary, the latest Trump official to leave amid scandal, The Washington Post, David Nakamura, John Wagner, Ashley Parker, and Josh Dawsey, Friday, 12 July 2019: "Labor Secretary Alex Acosta's resignation Friday amid the mushrooming Jeffrey Epstein investigation made him the latest in a growing list of President Trump's Cabinet members to depart under a cloud of scandal, plunging an administration that has struggled with record turnover into further upheaval." See also, Labor Secretary Alexander Acosta Resigns Amid Pressure over Epstein Prosecution, The Wall Street Journal, Rebecca Ballhaus, Eric Morath, and Michael Bender, Friday, 12 July 2019. See also, Labor Secretary Alexander Acosta's 72-hour failure to win back Trump, Politico, Ian Kullgren, Eliana Johnson, and Anita Kumar, Friday, 12 July 2019. See also, Alex Acosta Had to Go, but the Jeffrey Epstein Scandal Is Really About Money and Privilege, The New Yorker, John Cassidy, Friday, 12 July 2019: "The issues raised by the Epstein saga and the plea bargain that Acosta agreed to are systemic, rather than partisan. They go to the heart of the American class system and the manner in which people of great wealth and high social standing are often able to buy their own brand of justice, regardless of how flagrant or hideous their crimes may be…. Let the last words go to Julie K. Brown. 'Sexual assault involving CHILDREN is NOT a Democratic or Republican issue,' Brown commented on Twitter, after Acosta's press conference on Wednesday. 'This horrific crime doesn't discriminate based on political party. EVERYONE should be asking hard questions about [the] decisions made in this case … Not just why the deal was made—but because these decisions were made in secret, without telling the victims; by misleading the victims AND likely led to more victims being harmed. That's not 'stringing' a public servant up—it's called holding him accountable.'"
Jeffrey Epstein Paid $350,000 to Possible Witnesses Against Him, Prosecutors Say, The New York Times, Benjamin Weiser, Friday, 12 July 2019: "Just days after a newspaper expose last November drew new attention to Jeffrey Epstein's predatory behavior toward young women, he wired $350,000 to two people close to him, federal prosecutors revealed on Friday. Mr. Epstein, a financier who now faces sex-trafficking charges in New York, was using the money to try to buy the silence of possible witnesses against him, the prosecutors said. The United States attorney's office in Manhattan made the new allegations in a court filing asking that Mr. Epstein be denied bail while he awaits trial, saying the payments were evidence that he might try to influence witnesses if he were not detained. Mr. Epstein wired the payments from an account he controlled to the potential witnesses in late November and early December, 2018, shortly after the Miami Herald began publishing an investigative report about a secret deal Mr. Epstein had reached with the authorities in Florida to avoid federal prosecution in 2008, the government said." See also, Jeffrey Epstein paid suspected co-conspirators, which prosecutors suggest may have been to 'influence' them, The Washington Post, Matt Zapotosky, Friday, 12 July 2019: "Soon after The Miami Herald began reporting on his favorable treatment by law enforcement in an early 2000s sex crimes investigation, jet-setting financier Jeffrey Epstein paid hundreds of thousands of dollars to people investigators had identified as possible co-conspirators — payments which federal prosecutors alleged Friday might have been meant to influence them."
Continue reading Week 130, Friday, 12 July – Thursday, 18 July 2019 (Days 904-910)
Continue reading...