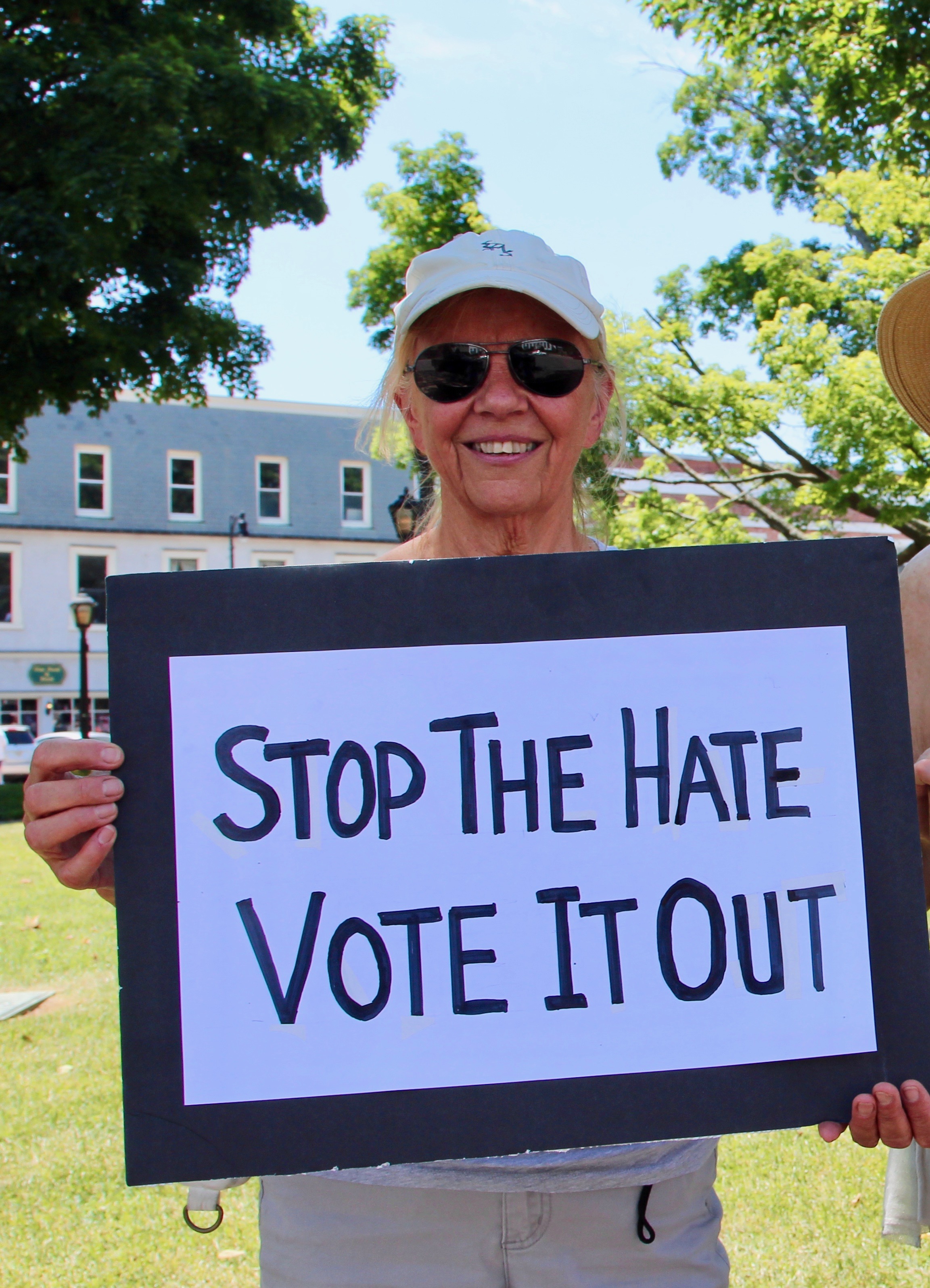 Families Belong Together and Free: rally in Pittsfield, MA, Saturday, 30 June 2018
Passages in bold in the body of the texts below are my emphasis. This is an ongoing project, and I update the site frequently. Because I try to stay focused on what has actually happened, I usually let the news 'settle' a day or so before posting. I hope readers will peruse the articles in full for a better understanding of the issues and their context; our democracy and our future depend on citizens who can distinguish between facts and falsehoods and who are engaged in the political process.
Friday, 31 August 2018, Day 589:
Federal Judge in Texas Delivers Unexpected Victory for the Deferred Action for Childhood Arrivals (DACA) Program, The New York Times, Michael D. Shear, Friday, 31 August 2018: "A federal judge in Texas declined on Friday to halt an Obama-era program that protects young undocumented immigrants from deportation, handing a temporary victory to activists who are waging a legal fight against the Trump administration to save it. The judge, Andrew S. Hanen of the Federal District Court in Houston, said the program, known as Deferred Action for Childhood Arrivals, had been relied upon by hundreds of thousands of immigrants since it was established almost six years ago, and should not be abruptly ended. The ruling means that young immigrants who were brought illegally to the United States as small children can continue to apply for the program, which shields them from immediate deportation and provides a permit to work legally in the United States."
Still separated: Nearly 500 migrant children taken from their parents remain in U.S. custody, The Washington Post, Maria Sacchetti, Friday, 31 August 2018: "Lawyers are cold–calling phone numbers in far-flung Central American villages, and enlisting church pastors and schoolteachers to help. They are spreading the word on radio stations, putting up posters and setting up Spanish-language hotlines. They are trying to reach every parent separated from their children by the Trump administration. More than a month after a court deadline passed for the government to reunite families divided by President Trump's border crackdown, nearly 500 children remain in U.S. government-funded shelters without their parents, according to court papers filed Thursday night. Advocates and government officials say it could be weeks, months or longer before they are together. Nearly two-thirds of the 497 minors still in custody — including 22 'tender-age' children, who are younger than 5 — have parents who were deported, mostly in the first weeks of Trump's 'zero-tolerance' policy. Their lawyers are locating parents in their home countries to ask whether they want their children sent back, or would rather have them remain in the United States to pursue their own immigration claims. At the same time, the lawyers are trying to bring some deported parents back to seek permission to live in the United States — a decision that might end up with U.S. District Judge Dana M. Sabraw, who issued the reunification order."
Thousands of Vietnamese, including children of U.S. troops, could be deported under tough Trump policy, The Washington Post, Simon Denyer, Friday, 31 August 2018: "Nearly 1.3 million Vietnamese citizens have immigrated to the United States since the communist takeover of South Vietnam in 1975. Many came in the wave of 'boat people' who made headlines in the late 1970s as they fled Vietnam in overcrowded and unsafe vessels. The new arrivals were given green cards when they reached the United States, but many … lacked the education, language skills or legal help needed to negotiate the complex bureaucratic process of acquiring citizenship. Many came as children, attended schools and colleges in the United States, worked, paid taxes and raised families. Decades on, their lives and families could be ripped apart again. The Trump administration, in a policy shaped by senior policy adviser Stephen Miller, has reinterpreted a 2008 agreement reached with Vietnam by the George W. Bush administration — that Vietnamese citizens who arrived before the two countries established diplomatic relations in 1995 would not be 'subject to return.' Now, the White House says, there is no such immunity to deportation for any noncitizen found guilty of a crime."
Continue reading Week 85, Friday, 31 August – Thursday, 6 September 2018 (Days 589-595)
Continue reading...