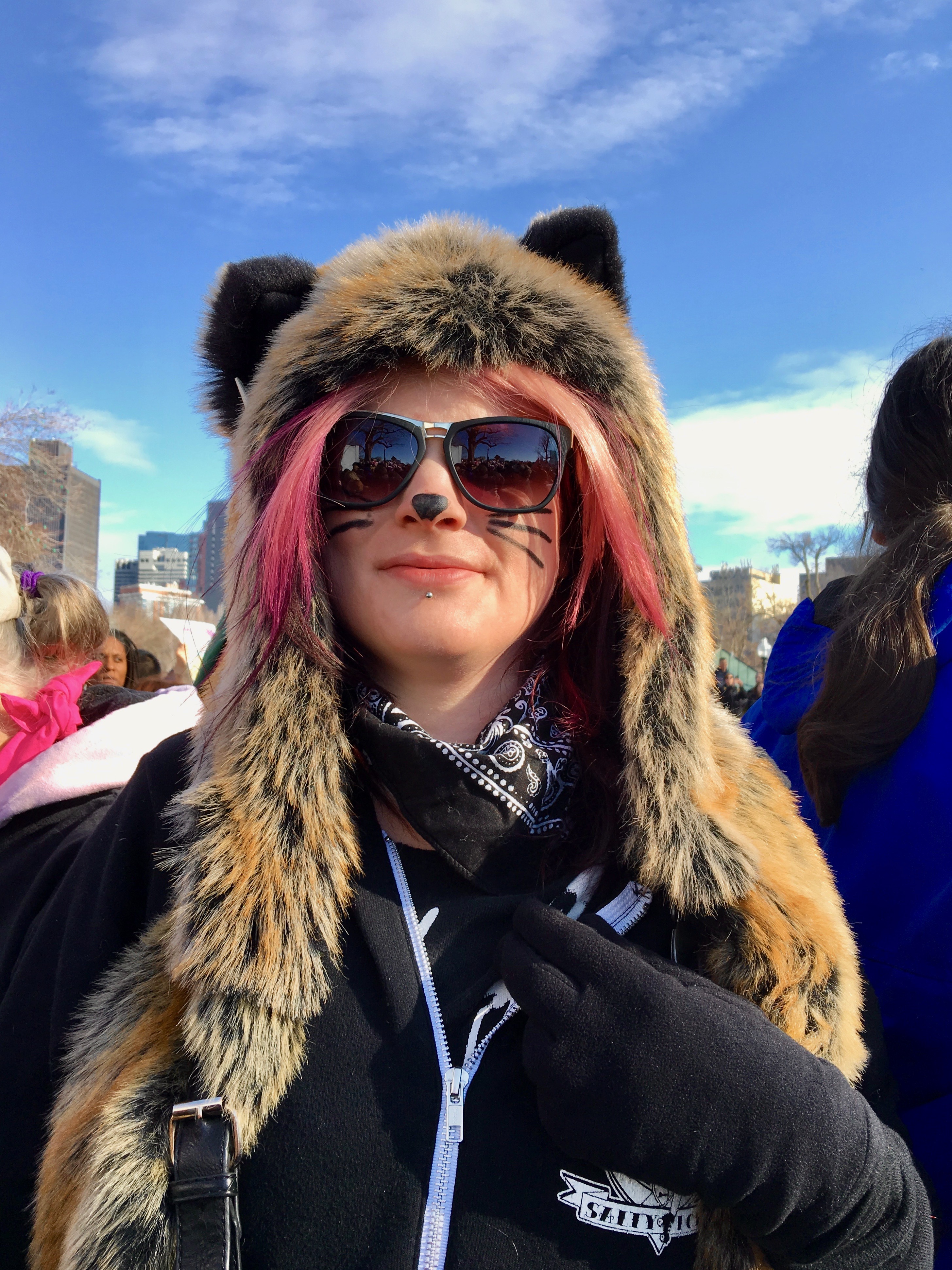 Boston, 21 January 2017
Passages in bold in the body of the texts below are my emphasis. This is an ongoing project, and I update the site frequently. Because I try to stay focused on what has actually happened, I usually let the news 'settle' a day or so before posting. I hope readers will peruse the articles in full for a better understanding of the issues and their context; our democracy and our future depend on citizens who can distinguish between facts and falsehoods and who are engaged in the political process.
Friday, 11 January 2019, Day 722:
After Trump Fired F.B.I. Director James Comey in May 2017, the F.B.I. Opened an Inquiry Into Whether Trump Was Secretly Working on Behalf of Russia, The New York Times, Adam Goldman, Michael S. Schmidt, and Nicholas Fandos, Friday, 11 January 2019: "In the days after President Trump fired James B. Comey as F.B.I. director, law enforcement officials became so concerned by the president's behavior that they began investigating whether he had been working on behalf of Russia against American interests, according to former law enforcement officials and others familiar with the investigation. The inquiry carried explosive implications. Counterintelligence investigators had to consider whether the president's own actions constituted a possible threat to national security. Agents also sought to determine whether Mr. Trump was knowingly working for Russia or had unwittingly fallen under Moscow's influence. The investigation the F.B.I. opened into Mr. Trump also had a criminal aspect, which has long been publicly known: whether his firing of Mr. Comey constituted obstruction of justice. Agents and senior F.B.I. officials had grown suspicious of Mr. Trump's ties to Russia during the 2016 campaign but held off on opening an investigation into him, the people said, in part because they were uncertain how to proceed with an inquiry of such sensitivity and magnitude. But the president's activities before and after Mr. Comey's firing in May 2017, particularly two instances in which Mr. Trump tied the Comey dismissal to the Russia investigation, helped prompt the counterintelligence aspect of the inquiry, the people said." See also, Ex-FBI Officials Say Spy Inquiry into President Trump Is 'Uncharted Territory,' Daily Beast, Spencer Ackerman, Erin Banco, and Betsy Woodruff, Friday, 11 January 2019: "The White House is blasting as 'absurd' a blockbuster new report that the FBI opened an investigation into whether the president of the United States was working on behalf of the Kremlin. But respected former FBI special agents tell The Daily Beast such a momentous step would not be taken without 'serious and substantial evidence.'  They told The Daily Beast that the senior-most levels of the FBI and Justice Department would have known about an event they considered without precedent in bureau history. 'This is uncharted territory,' said Ali Soufan, a retired FBI counterterrorism special agent. 'I don't believe that it has happened before… Ever.' On Friday night, The New York Times reported that FBI agents opened a counterintelligence investigation in May of 2017 into whether President Trump had been operating 'on behalf of Russia against American interests.'" See also, FBI's investigation of Trump included a counterintelligence inquiry, The Washington Post, Devlin Barrett and Ellen Nakashima, published on Saturday, 12 January 2019: "The FBI investigation into President Trump that was opened almost immediately after he fired then-director James B. Comey also included a counterintelligence component to determine if the president was seeking to help Russia and if so, why, according to people familiar with the matter. The decision by then-acting FBI director Andrew McCabe to open an investigation of a sitting president was a momentous step, but it came after Trump had cited the ongoing investigation into Russian interference in the 2016 election in his decision to fire Comey, these people said. The counterintelligence component of the Trump investigation was first reported by the New York Times."
Justice Ruth Bader Ginsburg has no remaining cancer, Supreme Court announces, The Washington Post, Robert Barnes, Friday, 11 January 2019: "Tests revealed that Supreme Court Justice Ruth Bader Ginsburg has no additional cancer following her surgery in December, and no further treatment is needed, the Supreme Court announced Friday. 'Her recovery from surgery is on track,' court spokeswoman Kathleen Arberg said in a statement. 'Post-surgery evaluation indicates no evidence of remaining disease, and no further treatment is required.'" See also, Ruth Bader Ginsburg Is Cancer Free After Surgery, Supreme Court Says, The New York Times, Adam Liptak, Friday, 11 January 2019.
Exasperated Democrats try to rein in Alexandria Ocasio-Cortez, Politico, Rachael Bade and Heather Caygle, Friday, 11 January 2019: "Alexandria Ocasio-Cortez is already making enemies in the House Democratic Caucus — and some of its members are mounting an operation to bring the anti-establishment, democratic socialist with 2.2 million Twitter followers into the fold. The effort, described by nearly 20 lawmakers and aides, is part carrot, part stick: Some lawmakers with ties to Ocasio-Cortez are hoping to coax her into using her star power to unite Democrats and turn her fire on Republicans. Others simultaneously warn Ocasio-Cortez is destined for a lonely, ineffectual career in Congress if she continues to treat her own party as the enemy. 'I'm sure Ms. Cortez means well, but there's almost an outstanding rule: Don't attack your own people,' said Rep. Emanuel Cleaver (D-Mo.). 'We just don't need sniping in our Democratic Caucus.' Incumbent Democrats are most annoyed by Ocasio-Cortez's threat to back primary opponents against members of their ranks she deems too moderate. But their frustration goes beyond that: Democratic leaders are upset that she railed against their new set of House rules on Twitter the first week of the new Congress. Rank and file are peeved that there's a grassroots movement to try to win her a top committee post they feel she doesn't deserve."
Continue reading Week 104, Friday, 11 January – Thursday, 17 January 2019 (Days 722-728)
Continue reading...