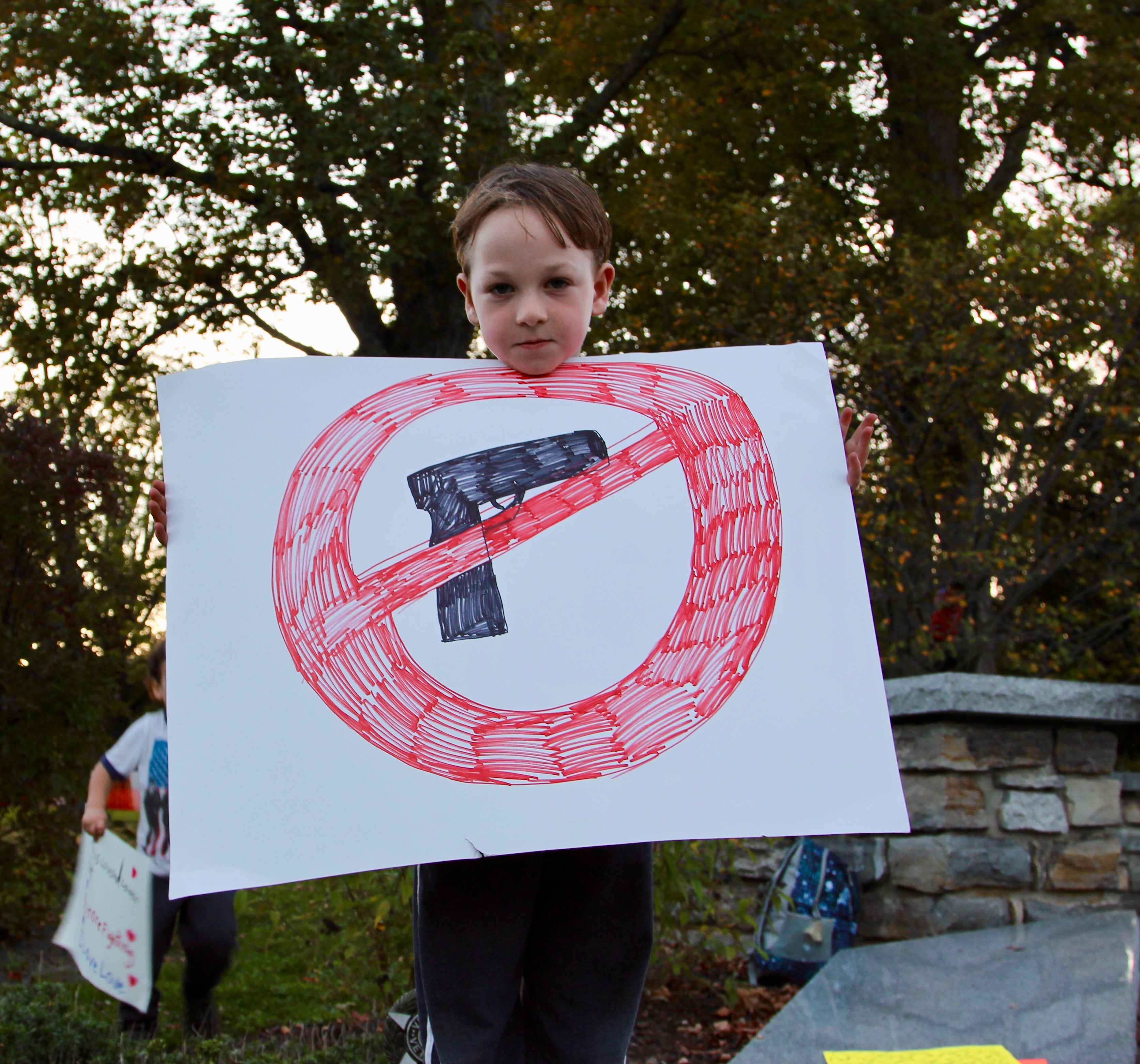 Keeping Track (of some things), Staying Outraged (it is possible), and Resisting (it's essential)
Passages in bold in the body of the texts below are my emphasis. This is an ongoing project, and I update the site frequently. Because I try to stay focused on what has actually happened, I usually let the news 'settle' a day or so before posting. I hope readers will peruse the articles in full for a better understanding of the issues and their context; our democracy and our future depend on citizens who can distinguish between facts and falsehoods and who are engaged in the political process.
Friday, 9 March 2018, Day 413:
Florida Governor Rick Scott Signs Gun Limits Into Law, Breaking With the National Rifle Association, The New York Times, Patricia Mazzei, Friday, 9 March 2018: "Florida's nickname has long been the 'Gunshine State' because of its plethora of firearms and loose gun restrictions. Then a troubled teenager stormed into a South Florida high school and shot 17 people dead. On Friday, in a dramatic turnaround in one of the most gun-friendly states in America, Gov. Rick Scott signed into law an array of gun limits that included raising the minimum age to purchase a firearm to 21 and extending the waiting period to three days. It was the most aggressive action on gun control taken in the state in decades and the first time Mr. Scott, who had an A-plus rating from the National Rifle Association, had broken so significantly from the group. The sweeping and bipartisan law is named after Marjory Stoneman Douglas High School in Parkland, Fla., where a former student, Nikolas Cruz, was charged with launching the massacre on Feb. 14. The law imposes new restrictions on firearm purchases and the possession of "bump stocks," funds more school police officers and mental health services, broadens law enforcement's power to seize weapons, and allows certain staff members to carry guns in schools…. Outside of Tallahassee, the law might not look that groundbreaking: It does not go as far as laws enacted by other more Democratic-leaning states after deadly shootings. Connecticut expanded a ban on assault weapons, prohibited the sale of high-capacity ammunition magazines and imposed stricter background checks on gun purchases after 20 children and six educators were killed at Sandy Hook Elementary School in Newtown in 2012. Colorado required background checks for private gun sales and limited magazines after 12 people were killed at a movie theater in 2012." See also, Florida Governor Rick Scott breaks with the NRA to sign new gun regulations, The Washington Post, Michael Scherer, Friday, 9 March 2018.
Planning Begins for Trump's Meeting with North Korea's Leader Kim Jong-un, a Meeting Some Trump Aides Believe Will Never Happen, The New York Times, Mark Landler, Friday, 9 March 2018: "A day after President Trump accepted an invitation to meet Kim Jong-un of North Korea, the White House began planning on Friday a high-level diplomatic encounter so risky and seemingly far-fetched that some of Mr. Trump's aides believe it will never happen…. [S]everal officials said Friday that the United States still needed to establish direct contact with North Korea to verify the message from Mr. Kim that was conveyed by South Korean envoys to Mr. Trump on Thursday. They warned that Mr. Kim could change his mind or break the promises he made about halting nuclear and missile tests during talks. 'The United States has made zero concessions, but North Korea has made some promises,' said the press secretary, Sarah Huckabee Sanders. 'This meeting won't take place without concrete actions that match the promises that have been made by North Korea.' The White House later clarified that Ms. Sanders was not adding new preconditions to the meeting, but merely emphasizing the consequences if Mr. Kim conducted tests or interfered with joint military exercises between the United States and South Korea that are scheduled to begin at the end of March." See also, White House says Trump-Kim meeting is contingent on 'concrete, verifiable actions' by North Korea, The Washington Post, Anne Gearan, Friday, 9 March 2018.
Trump's personal attorney Michael Cohen used his Trump Organization email when arranging to transfer money into an account at a Manhattan bank before he wired $130,000 to adult film star Stormy Daniels to buy her silence, NBC News, Sarah Fitzpatrick and Tracy Connor, Friday, 9 March 2018: "President Donald Trump's personal attorney used his Trump Organization email while arranging to transfer money into an account at a Manhattan bank before he wired $130,000 to adult film star Stormy Daniels to buy her silence. The lawyer, Michael Cohen, also regularly used the same email account during 2016 negotiations with the actress — whose legal name is Stephanie Clifford — before she signed a nondisclosure agreement, a source familiar with the discussions told NBC News. And Clifford's attorney at the time addressed correspondence to Cohen in his capacity at the Trump Organization and as 'Special Counsel to Donald J. Trump,' the source said. Cohen has tried to put distance between the president and the payout — which has been the subject of campaign finance complaints and an inquiry on Friday afternoon from congressional Democrats, who said in a letter to Cohen that the situation may put Trump at risk of blackmail attempts…. But an email uncovered in the last 24 hours and provided to NBC News by Clifford's current attorney, Michael Avenatti, shows First Republic Bank and Cohen communicated about the money using his Trump company email address, not his personal gmail account." See also, New evidence the Stormy Daniels payment may have violated federal election law, The Washington Post, Philip Bump, Friday, 9 March 2018. See also, Trump's outside legal team adds New York attorney Lawrence S. Rosen to fight porn star Stormy Daniels, ABC News, Matthew Mosk and Katherine Faulders, published on Thursday, 8 March 2018: "President Donald Trump has added yet another lawyer in his outside legal team -– New York attorney Lawrence S. Rosen, multiple sources tell ABC News. Rosen has been brought in by Trump's longtime personal attorney, Michael Cohen, to handle the legal issues surrounding the so-called 'hush' agreement that Cohen negotiated with the adult film actress known as Stormy Daniels, according to three people familiar with the arrangement. Rosen, a partner in the firm LaRocca, Hornick, Rosen, Greenberg & Blaha, is a 'pit bull' who will 'aggressively fight and use his rhetorical and writing skills to get you a win,' according to the firm's website. The firm is based out of The Trump Building on Wall Street in Manhattan's financial district." See also, The President and the Porn Star: A Story's Slow Rise Above the Din, The New York Times, Matt Flegenheimer, Friday, 9 March 2018: "If a porn-tinged hush payment falls in a news din already torqued to maximum volume, does it make a sound? It seems to be getting there, despite North Korean intervention. And this much is becoming clear: There is no hiding from the tale of the president and the porn star…. Comeuppance is a complicated subject in this presidency. Here is a leader who crowds out scandal with more scandal, who tends to insist that the buck stops elsewhere, who boasted of sexual assault on tape and got to the White House anyway. It is not quite that nothing sticks to Mr. Trump; it is that so much sticks that nothing stays visible for very long."
Continue reading Week 60, Friday, 9 March – Thursday, 15 March 2018 (Days 414-420)
Continue reading...