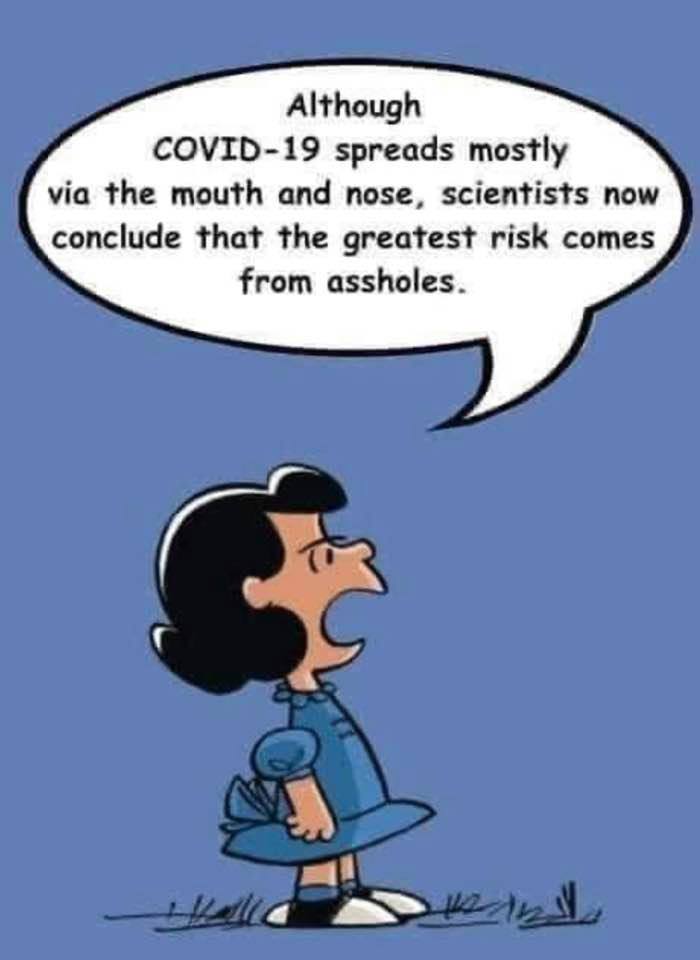 This is an ongoing project, and I update the site frequently during the day. Because I try to stay focused on what has actually happened, I usually let the news 'settle' for a day or so before posting. I hope readers will peruse the articles in full for a better understanding of the issues and their context; our democracy and our future depend on citizens who can distinguish between facts and falsehoods and who are engaged in the political process. Passages in bold in the body of the texts below are usually my emphasis, though not always.
For independent global news, visit Democracy Now!
For a newsletter about the history behind today's politics, subscribe to Heather Cox Richardson's newsletter, Letters from an American.
Friday, 18 December 2020, Day 1,428:
Some Global Coronavirus Updates for Friday, 18 December 2020: Food and Drug Administration (F.D.A.) Authorizes Moderna Vaccine for Emergency Use, Adding Millions of Doses to U.S. Arsenal, The New York Times, Friday, 18 December 2020:
F.D.A. OKs the Moderna Covid vaccine, adding millions more doses to the U.S. supply.

The U.S. has recorded over 250,000 cases in a day for the first time.

Pence, McConnell and other officials receive vaccinations, but will that close the partisan divide on the shot?

When will governors get vaccinated? Some would prefer to wait.

California counts the dead by the hour as its I.C.U.s fill up.

A Chinese official confirms that a million citizens received unproven homegrown vaccines.

These frontline hospital workers were left off the vaccine list. They fought back.

The U.S. says employers can require workers to get the Covid-19 vaccine.

American student sentenced to 4 months in prison for violating quarantine rules in the Cayman Islands.
Many other significant developments are included in this article.
Some significant developments in the coronavirus pandemic on Friday, 18 December 2020: Nearly all of California under stay at home order as the Food and Drug Administration authorizes second vaccine, The Washington Post, Meryl Kornfield, Carolyn Y. Johnson, Hannah Knowles, Lateshia Beachum, Laurie McGinley, Derek Hawkins, Marisa Iati, Siobhán O'Grady, and Taylor Telford, Friday, 18 December 2020: "Nearly all of California is under regional stay-at-home orders triggered by alarmingly low capacity in intensive care units. Statewide, a sliver of those critical beds were available: 2.1 percent. The news came as a second coronavirus vaccine received emergency authorization Friday, an unprecedented scientific feat that gives the United States two powerful tools to fight a pandemic that emerged almost exactly a year ago.
Here are a few of the significant developments included in this article.
Presidential Transition Updates: Congress Passed Short-Term Spending Bill as Stimulus Talks Continued, The New York Times, Friday, 18 December 2020:
Congress passes short-term funding bill to avert government shutdown as snags delay stimulus talks.

Lara Trump served on the board of a company through which the Trump political operation spent more than $700 million.

Pence, Pelosi and McConnell receive a coronavirus vaccine. Biden is set to get an injection on Monday.

Harris will campaign in Georgia on Monday for Senate runoffs that are practically impossible to poll.

Biden addresses accusations against his son, saying, 'I think it's kind of foul play.'

Unswayed by hacking breach, Trump threatens to veto a bill aimed at fortifying cyberdefense.
Continue reading Week 205, Friday, 18 December  – Thursday, 24 December 2020 (Days 1,428-1,434):
Continue reading...