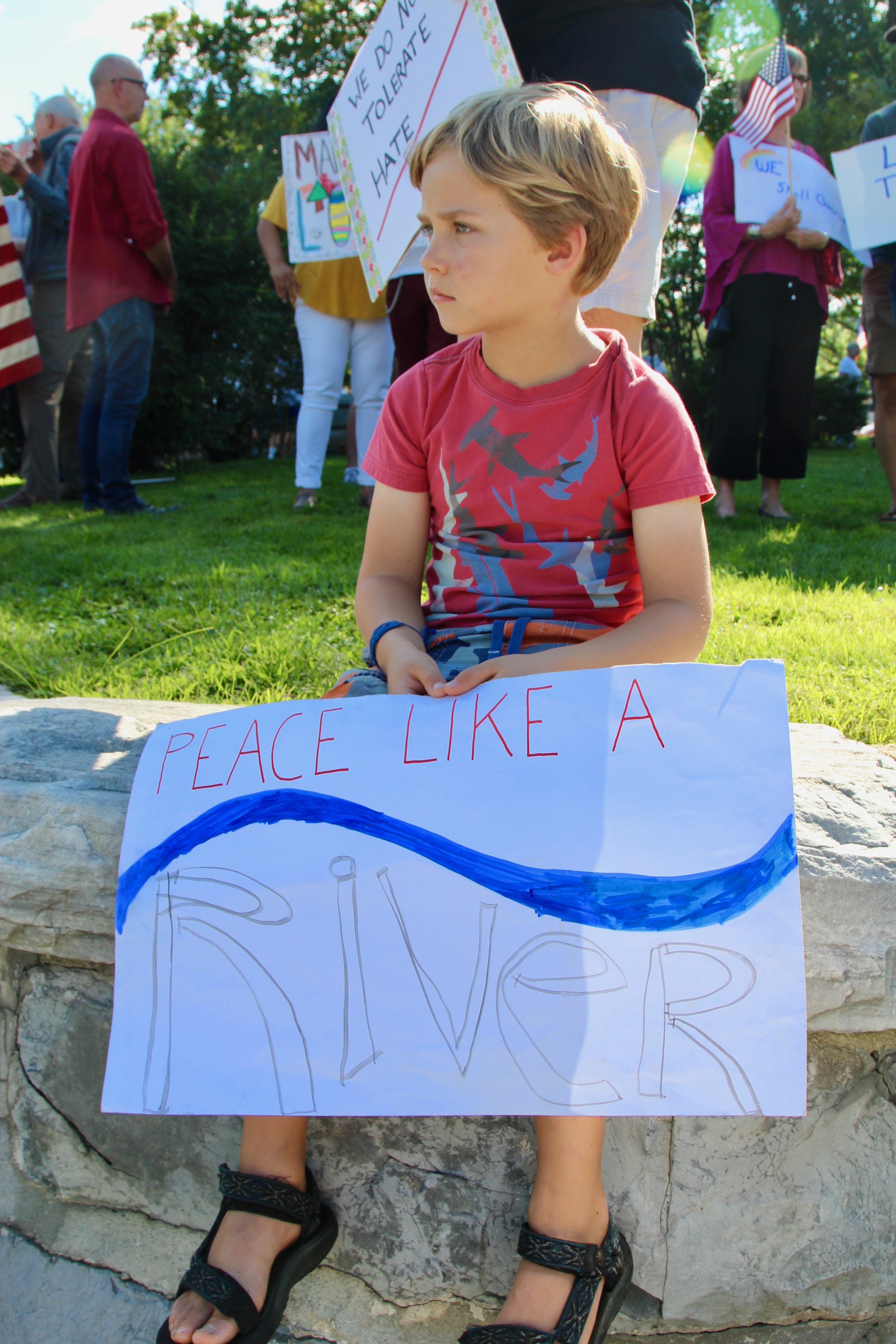 Keeping Track (of some things), Staying Outraged (it is possible), and Resisting (it's essential)
Passages in bold in the body of the texts below are my emphasis. This is an ongoing project, and I update the site frequently. Because I try to stay focused on what has actually happened, I usually let the news 'settle' a day or so before posting. I hope readers will peruse the articles in full for a better understanding of the issues and their context; our democracy and our future depend on citizens who can distinguish between facts and falsehoods and who are engaged in the political process.
Friday, 22 December 2017, Day 337:
Trump signs sweeping tax bill into law, The Washington Post, John Wagner, Friday, 22 December 2017: "President Trump on Friday signed the most significant overhaul of the U.S. tax code in 30 years, delivering on a pledge to finish work on the long-standing Republican priority by Christmas. Trump signed the $1.5 trillion measure in the Oval Office shortly before he was scheduled to head to his Mar-a-Lago resort in Florida for the holidays." See also, In Signing Sweeping Tax Bill, Trump Questions Whether He Is Getting Enough Credit, The New York Times, Eileen Sullivan and Michael Tackett, Friday, 22 December 2017: "President Trump signed the most consequential tax legislation in three decades on Friday, even as he complained that he has not been given credit for his administration's accomplishments during a turbulent first year. Mr. Trump decided against doing a formal signing ceremony early next year because television news networks questioned whether he would keep his promise to sign the legislation before Christmas. Mr. Trump said he saw the coverage Friday morning and hastily called his staff to say that the legislation needed to be signed 'now,' prompting a last-minute Oval Office ceremony for the president's greatest achievement in his first year in office. 'We did a rush job today,' Mr. Trump said at the bill signing. 'It's not fancy, but it's the Oval Office. It's the great Oval Office.' It marked another improvisational moment in a presidency already known for abandoning the norms of the office." See also, Trump Could Save More Than $11 Million Under the New Republican Tax Plan, The New York Times, Jesse Drucker and Audrey Carlsen, Friday, 22 December 2017: "President Trump would save about $11 million on his taxes, if the new Republican tax overhaul were applied to his 2005 tax return, a New York Times analysis has found. The savings would be a roughly 30 percent cut. He would also save another $4.4 million on his eventual estate tax bill. On Friday, President Trump signed the sweeping tax overhaul approved earlier this week by Congress, a package of cuts that would overwhelmingly benefit the wealthy. The analysis is based in part on information from his 2005 federal tax return, the most recent available, publicly released in March by David Cay Johnston on the website DCReport.org. Breaking with decades of tradition by previous presidents, Mr. Trump has refused to make any of his tax returns public. The analysis compares what his tax burden would be under current law with what it would be under the new legislation. On Tuesday, White House spokeswoman Sarah Huckabee Sanders said: 'In some ways, particularly on the personal side, the president will likely take a big hit.' Last month, Mr. Trump said he would be a 'big loser' under the tax bill. In fact, high-income earners like Mr. Trump are likely to benefit disproportionately from the new law. Nearly 43 percent of the tax overhaul's total benefits will flow to the top 5 percent of taxpayers, according to the nonpartisan Tax Policy Center."
Environmental Protection Agency Officials, Disheartened by the Agency's Direction, Are Leaving in Droves, The New York Times, Lisa Friedman, Marina Affo, and Derek Kravitz, Friday, 22 December 2017:  This article was written through collaboration between The New York Times and ProPublica, the independent, nonprofit investigative journalism organization. "More than 700 people have left the Environmental Protection Agency since President Trump took office, a wave of departures that puts the administration nearly a quarter of the way toward its goal of shrinking the agency to levels last seen during the Reagan administration. Of the employees who have quit, retired or taken a buyout package since the beginning of the year, more than 200 are scientists. An additional 96 are environmental protection specialists, a broad category that includes scientists as well as others experienced in investigating and analyzing pollution levels. Nine department directors have departed the agency as well as dozens of attorneys and program managers. Most of the employees who have left are not being replaced….Within the agency, science in particular is taking a hard hit. More than 27 percent of those who left this year were scientists, including 34 biologists and microbiologists; 19 chemists; 81 environmental engineers and environmental scientists; and more than a dozen toxicologists, life scientists and geologists. Employees say the exodus has left the agency depleted of decades of knowledge about protecting the nation's air and water. Many also said they saw the departures as part of a more worrisome trend of muting government scientists, cutting research budgets and making it more difficult for academic scientists to serve on advisory boards."
Appeals court rules that Trump's latest entry ban violates the law, The Washington Post, Matt Zapotosky, Friday, 22 December 2017: "A federal appeals court panel on Friday ruled that President Trump's third entry ban violates the law — although the judges put their own decision on hold until the Supreme Court can weigh in. In a 77-page decision, the three-judge panel with the U.S. Court of Appeals for the 9th Circuit ruled that Trump had again exceeded his lawful authority in issuing the latest ban and that he had not made a legally sufficient finding that entry of those blocked would be 'detrimental to the interests of the United States.' The ruling, however, is of little immediate consequence, as the judges said they would put it on hold pending consideration by the Supreme Court, which has allowed the ban to take effect."
Continue reading Week 49, Friday, 22 December – Thursday, 28 December 2017 (Days 337-343)
Continue reading...