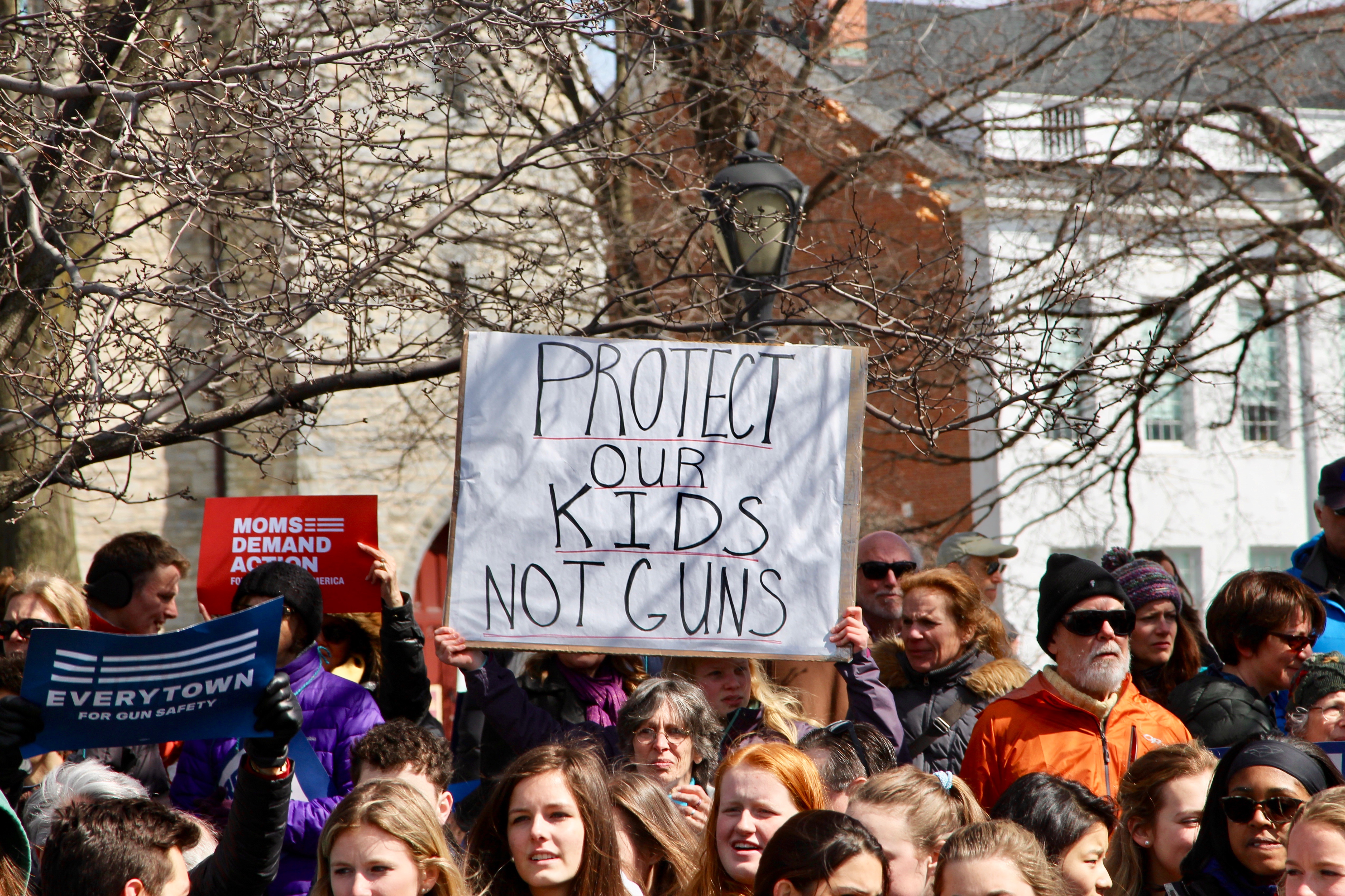 March for Our Lives, Pittsfield, MA, Saturday, 24 March 2018
Keeping Track (of some things), Staying Outraged (it is possible), and Resisting (it's essential)
Passages in bold in the body of the texts below are my emphasis. This is an ongoing project, and I update the site frequently. Because I try to stay focused on what has actually happened, I usually let the news 'settle' a day or so before posting. I hope readers will peruse the articles in full for a better understanding of the issues and their context; our democracy and our future depend on citizens who can distinguish between facts and falsehoods and who are engaged in the political process.
Friday, 4 May 2018, Day 470:
Trump Is Said to Know of Hush Money Payment to Stormy Daniels Months Before He Denied Any Knowledge of It to Reporters in April 2018, The New York Times, Michael D. Shear, Maggie Haberman, Jim Rutenberg, and Matt Apuzzo, Friday, 4 May 2018: "President Trump knew about a six-figure payment that Michael D. Cohen, his personal lawyer, made to a pornographic film actress several months before he denied any knowledge of it to reporters aboard Air Force One in April [2018], according to two people familiar with the arrangement. How much Mr. Trump knew about the payment to Stephanie Clifford, the actress, and who else was aware of it have been at the center of a swirling controversy for the past 48 hours touched off by a television interview with Rudolph W. Giuliani, a new addition to the president's legal team. The interview was the first time a lawyer for the president had acknowledged that Mr. Trump had reimbursed Mr. Cohen for the payments to Ms. Clifford, whose stage name is Stormy Daniels."
Rudy Giuliani, a lawyer on Trump's legal team, tries to clarify his comments on Trump's reimbursement of hush payment to porn star Stormy Daniels, The Washington Post, Devlin Barrett, Josh Dawsey, and John Wagner, Friday, 4 May 2018: "President Trump's lawyer Rudolph W. Giuliani sought Friday to clean up a series of comments he had made about a settlement with an adult-film actress who allegedly had a relationship with Trump, backtracking on his previous assertions about what the president knew and why the payment was made. The cautious wording of the written statement released by Giuliani stood in sharp contrast to his previous two days of wide-ranging television and print interviews in which, according to legal experts, he exposed his client to greater legal risks and might have compromised his own attorney-client privilege with the president." See also, Giuliani's statement tells us a lot about what's worrying Team Trump, The Washington Post, Philip Bump, Friday, 4 May 2018.
At the National Rifle Association's annual meeting in Dallas, Trump embraced the NRA's agenda in a campaign-style speech, The Washington Post, Seung Min Kim, Friday, 4 May 2018: "President Trump on Friday addressed the National Rifle Association's annual meeting here in a speech that served as a rallying cry to his base, an attack on his detractors and a signal of his strong support for the gun rights group after suggesting months earlier he was open to some firearm restrictions. His message in front of the adoring crowd was a stark departure from the defiant tone he took toward the NRA in the immediate aftermath of the Feb. 14 shooting at a high school in Parkland, Fla., when he embraced tougher gun restrictions and proudly boasted that the powerful gun lobby has 'less power over me' than over Republican lawmakers. But any streak of independence from the NRA was gone Friday, as Trump allied himself with some of the gun group's biggest priorities in a rambling 45-minute speech that focused as much on his foreign policy agenda, approval ratings and the latest in the Russia investigation as it did on gun policy." See also, Renewing His Bond With the National Rifle Association, Trump Appeals for Help in the Midterm Elections, The New York Times, Alexander Burns, Friday, 4 May 2018.
Continue reading Week 68, Friday, 4 May – Thursday, 10 May 2018 (Days 470-476)
Continue reading...