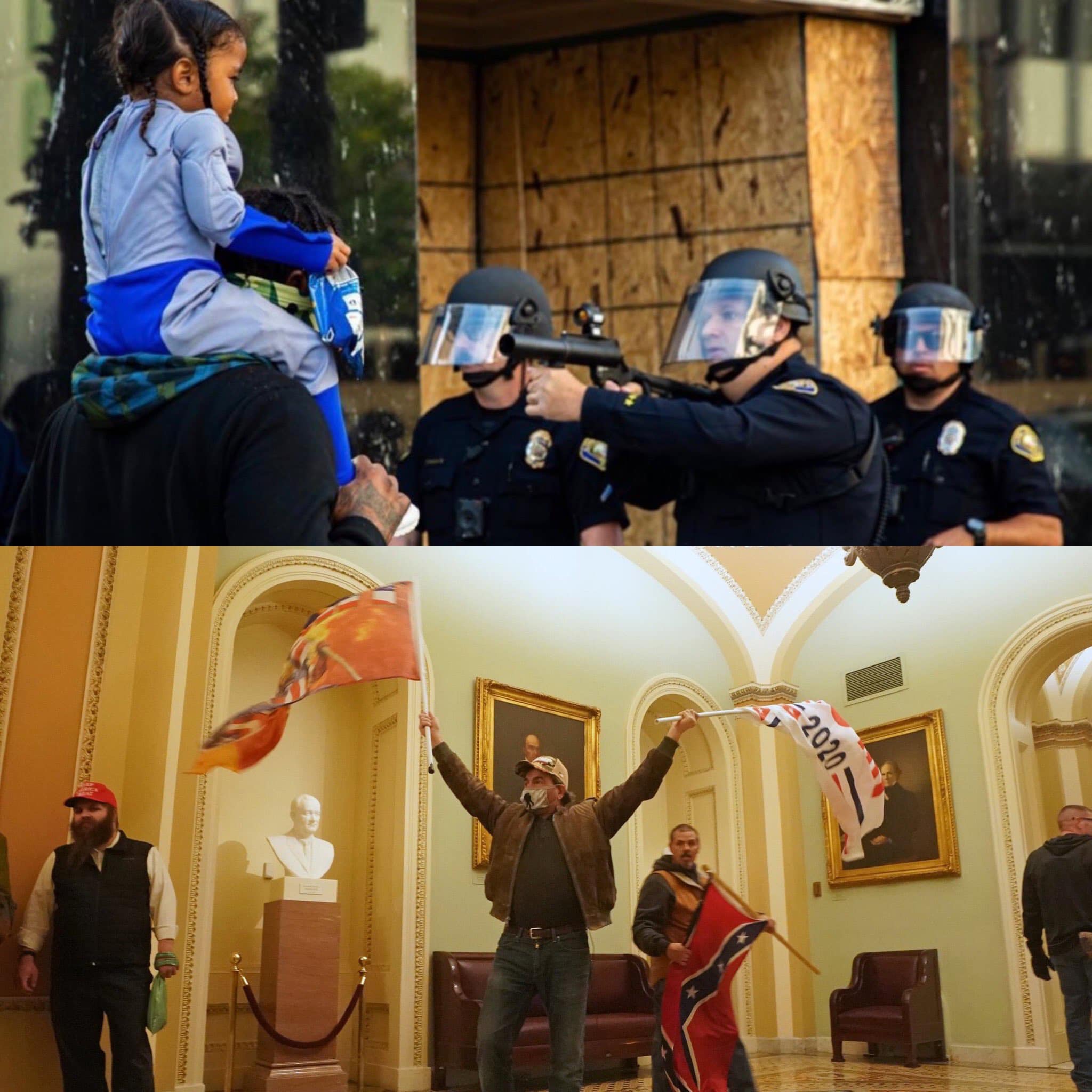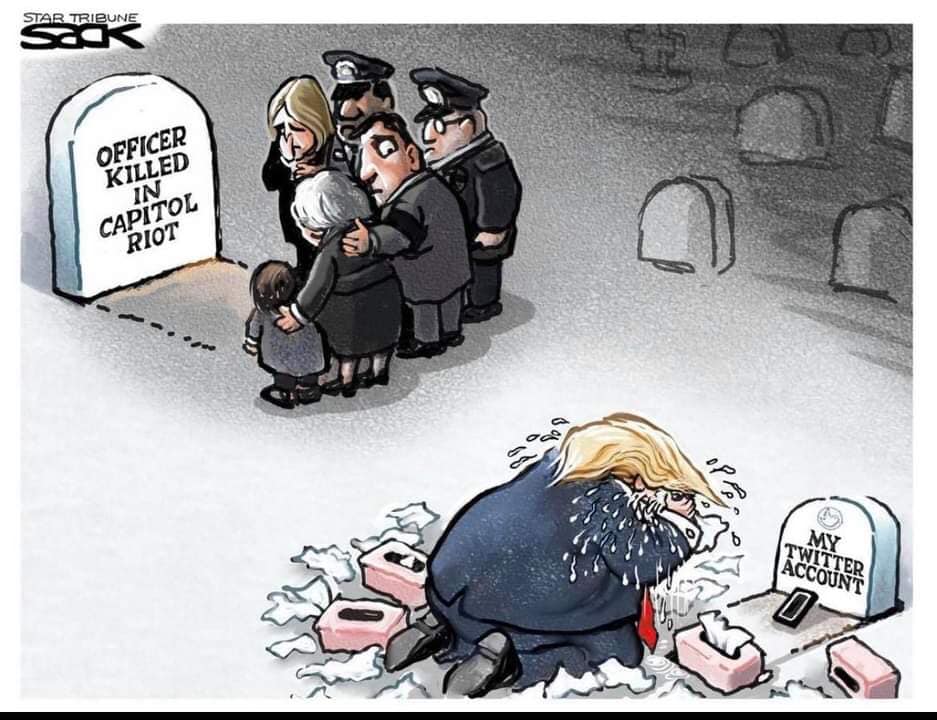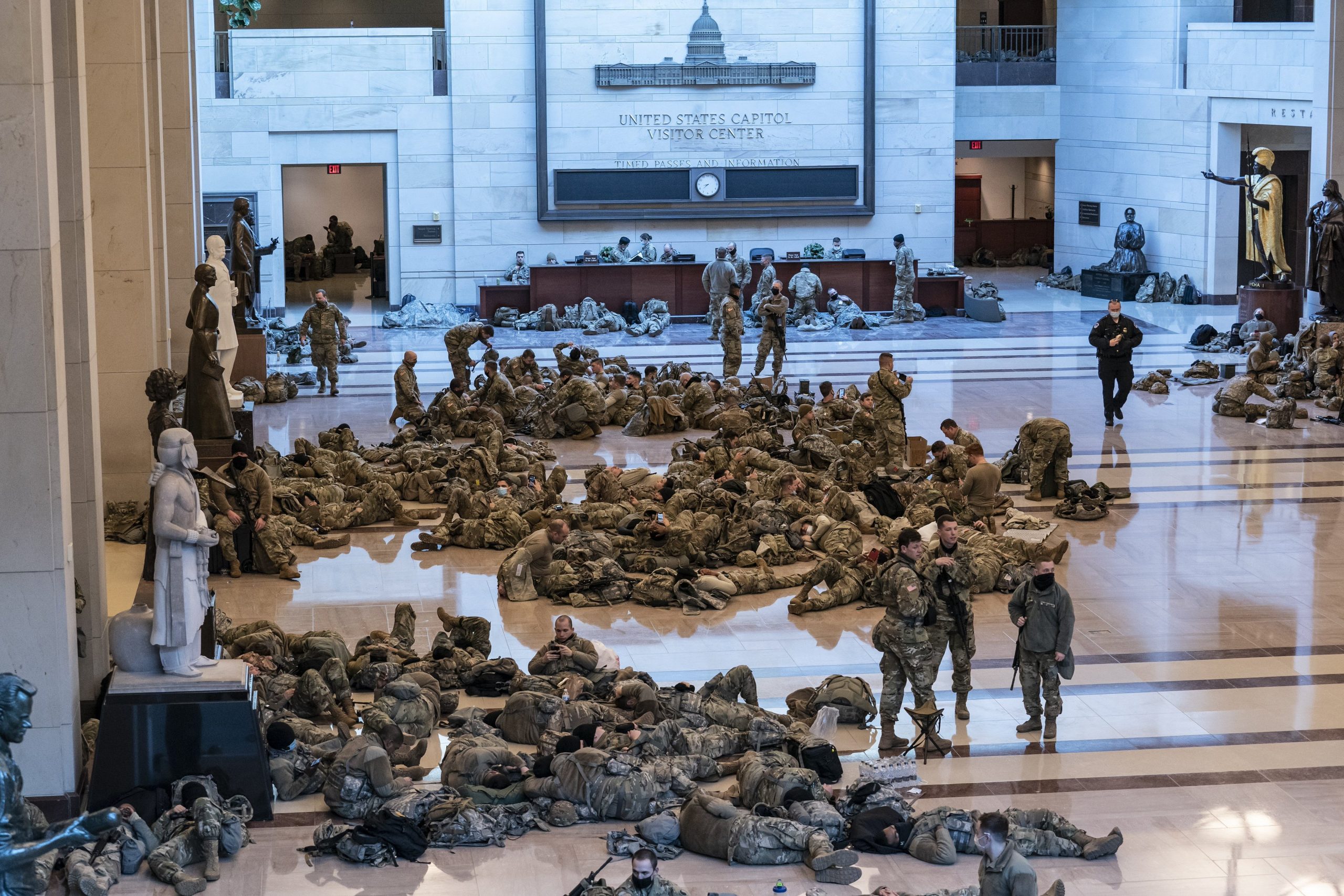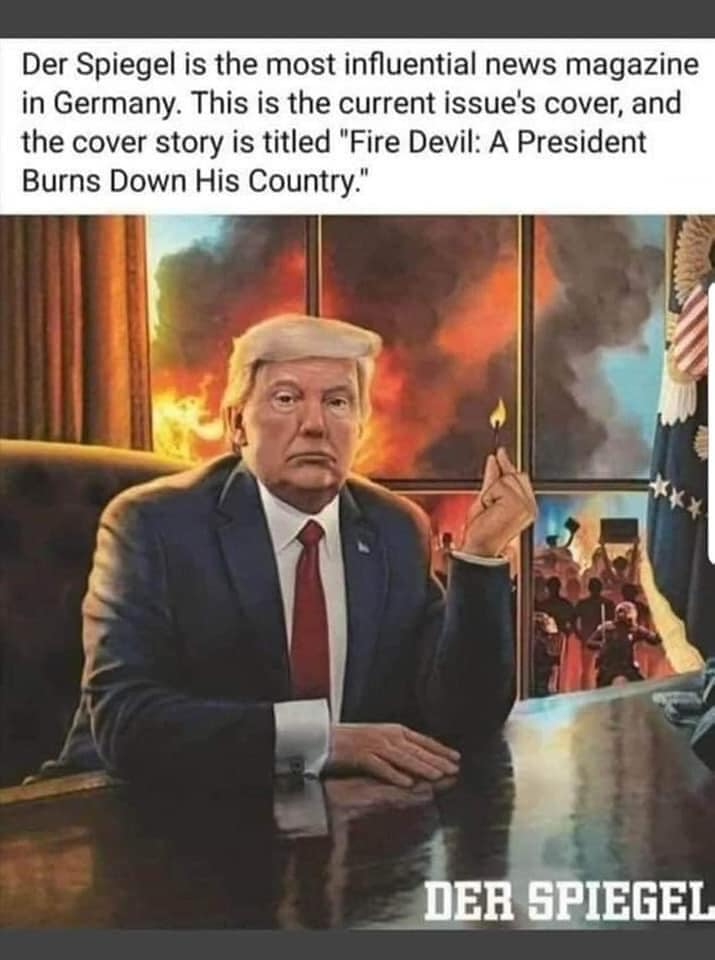 "Trump: A Daily Chronicle" is an ongoing project, and I update the site frequently during the day. Because I try to stay focused on what has actually happened, I usually let the news 'settle' for a day or so before posting. I hope readers will peruse the articles in full for a better understanding of the issues and their context; our democracy and our future depend on citizens who can distinguish between facts and falsehoods and who are engaged in the political process. Passages in bold in the body of the texts below are usually my emphasis, though not always.
For independent global news, visit Democracy Now!
For a newsletter about the history behind today's politics, subscribe to Heather Cox Richardson's newsletter, Letters from an American.
Friday, 15 January 2021, Day 1,456:
The Presidential Transition: The Capitol Police Are Investigating Whether Members of Congress Gave Rioters Tours of Capitol Before the Siege, The New York Times, Friday, 15 January 2021:
The Capitol Police are investigating whether lawmakers gave pre-riot building tours, as Pelosi names leader of security review.

Top lawmakers were not told of police request for backup before Capitol riot.

Pelosi says impeachment managers are preparing for Senate trial, but declines to offer timeline.

Joe Biden plans a vaccination blitz, but supplies are scarce.

Prosecutors unseal chilling accounts of violence at the Capitol.

The National Mall, focus of Trump's grievances and marching orders, will be off limits for Biden's inauguration.

Photos capture notes from Trump ally leaving the White House on Friday.

Biden names more administration picks, including a FEMA head and deputy director of the C.I.A.

Gun safety group calls for a ban on guns in 'sensitive' government buildings.
Justice Department closes an investigation of nine military ballots, citing 'insufficient evidence' of any criminal activity.
The F.B.I. questions dozens in the killing of a Capitol Police officer and other assaults by a pro-Trump mob.
In sharply worded departure letter, Alex Azar, the health secretary, tries to distance himself from Trump.
Transfer of Presidential Power: Biden unveils plans for expanded access to the coronavirus vaccine, The Washington Post, John Wagner and Colby Itkowitz, Friday, 15 January 2021: "President-elect Joe Biden on Friday offered a sober assessment of the nation's ability to conquer the coronavirus pandemic, saying the country remains 'in a very dark winter' as the number of dead approaches 400,000. Biden unveiled his incoming administration's plan to get Americans vaccinated. Vice President Pence called Vice President-elect Kamala D. Harris to congratulate her Thursday, more than two months after she and Biden won the November election and just five days before the new Democratic administration takes office. President Trump plans to leave Washington on Wednesday morning before Biden is sworn in, according to a senior administration official. Trump had previously announced he would not attend his successor's inauguration at the U.S. Capitol, breaking with decades of tradition.
Here are a few of the significant developments included in this article.
How the rioters who stormed the Capitol came dangerously close to Pence, The Washington Post, Ashley Parker, Carol D. Leonnig, Paul Kane, and Emma Brown, Friday, 15 January 2021: "The violent mob that stormed the U.S. Capitol on Jan. 6 came perilously close to Vice President Pence, who was not evacuated from the Senate chamber for about 14 minutes after the Capitol Police reported an initial attempted breach of the complex — enough time for the marauders to rush inside the building and approach his location, according to law enforcement officials and video footage from that day. Secret Service officers eventually spirited Pence to a room off the Senate floor with his wife and daughter after rioters began to pour into the Capitol, many loudly denouncing the vice president as a traitor as they marched through the first floor below the Senate chamber. About one minute after Pence was hustled out of the chamber, a group charged up the stairs to a second-floor landing, chasing a Capitol Police officer who drew them away from the Senate. Pence and his family had just ducked into a hideaway less than 100 feet from that landing, according to three people familiar with his whereabouts, who spoke on the condition of anonymity because of the sensitivity of the situation. If the pro-Trump mob had arrived seconds earlier, the attackers would have been in eyesight of the vice president as he was rushed across a reception hall into the office. The proximity of the Jan. 6 mob to the vice president and the delay in evacuating him from the chamber — which have not been previously reported — raise questions about why the Secret Service did not move him earlier and underscore the jeopardy that top government leaders faced during the siege."
Continue reading Week 209, Friday, 15 January  – Wednesday, 20 January 2021 (Days 1,456-1,461):