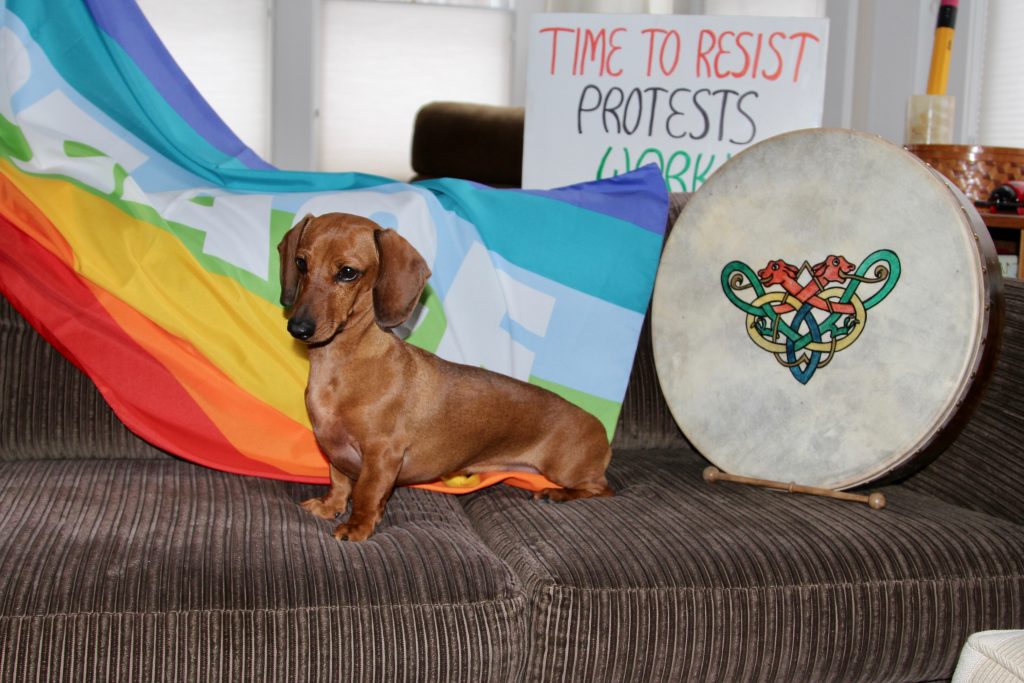 Keeping Track (of some things), Staying Outraged (it is possible), and Resisting (it's essential)
Passages in bold in the body of the texts below are my emphasis. This is an ongoing project, and I update the site frequently. I hope readers will peruse the articles in full for a better understanding of the issues and their context; our democracy and our future depend on citizens who can distinguish between facts and falsehoods and who are engaged in the political process.
Friday, 5 May 2017, Day 106:
Measure on Pre-existing Conditions Energizes Opposition to the Republican Health Bill, The New York Times, Alexander Burns and Abby Goodnough, Friday, 5 May 2017: "From the moment the Republican-controlled House of Representatives approved a plan to overhaul the health care system, an onslaught of opposition to the bill has been focused on a single, compact term: pre-existing conditions. The Democratic Congressional Campaign Committee began running digital ads warning that the legislation would leave 'no more protections' for people with a history of illness or injury. Pointing to the power that states could have to set the terms for insurers under the G.O.P. bill, Democratic leaders announced they would make pre-existing conditions an issue in every gubernatorial and state legislative race in the country." See also, Late-night hosts blast Republican health-care bill: 'Those ramifications are disastrous,' The Washington Post, Emily Yahr, Friday, 5 May 2017.
Senate Intelligence Committee Asks Trump Associates for Records of Communication With Russians, The New York Times, Matthew Rosenberg and Maggie Haberman, Friday, 5 May 2017:"The Senate Intelligence Committee has asked a number of high-profile Trump campaign associates to hand over emails and other records of dealings with Russians as part of its investigation into Russian meddling in the presidential election and is prepared to subpoena those who refuse to cooperate, officials said. The requests for the materials were made in letters sent by the committee in the past 10 days, said two officials with knowledge of the contents of the letters. The move is designed to accelerate the committee's investigation, and represents a new bipartisan challenge to the Trump administration, which has sought to use Republican allies in Congress to blunt the inquiries. Among those who said they had received the requests were Roger J. Stone Jr., an informal adviser to President Trump, and Carter Page, a businessman and former foreign policy adviser to the Trump campaign. Paul Manafort, the former campaign chairman, and Michael T. Flynn, the former national security adviser, were also sent letters, the officials with knowledge of the investigation said. Representatives for those two men declined to comment. Any decision to issue subpoenas would require a majority vote by members of the intelligence committee."
After promising to cooperate, ex-Trump adviser Carter Page turns the inquiry back on the Senate Intelligence Committee panel, The Washington Post, Rosalind S. Helderman, Friday, 5 May 2017: "Carter Page, a former Trump campaign adviser whose interactions with Russia are under FBI investigation, has repeatedly said he wants to cooperate with Congress's Russia probes to clear his name. But in a letter this week to the Senate Select Committee on Intelligence, Page appeared to initially duck specific questions regarding his interactions with Russian officials, suggesting that the panel seek that information from inside the U.S. government instead. In an email to The Post, Page characterized the letter as a 'preliminary response' to a Senate request that he begin providing detailed information no later than May 9, leaving open the possibility he will release more information to the committee in coming days. But he titled the letter a response to  'request for even more irrelevant data' and asked that the committee first release to him information the government has collected through surveillance 'as a starting point.' The FBI last summer obtained a secret court order to monitor Page's communications after convincing a federal judge that there was probable cause to believe the energy consultant was acting as an agent of the Russian government. Page has angrily denied that allegation in a series of media interviews and public statements, insisting he is the victim of a smear campaign by Democrats."
Continue reading Week 16, Friday, 5 May – Thursday, 11 May 2017: