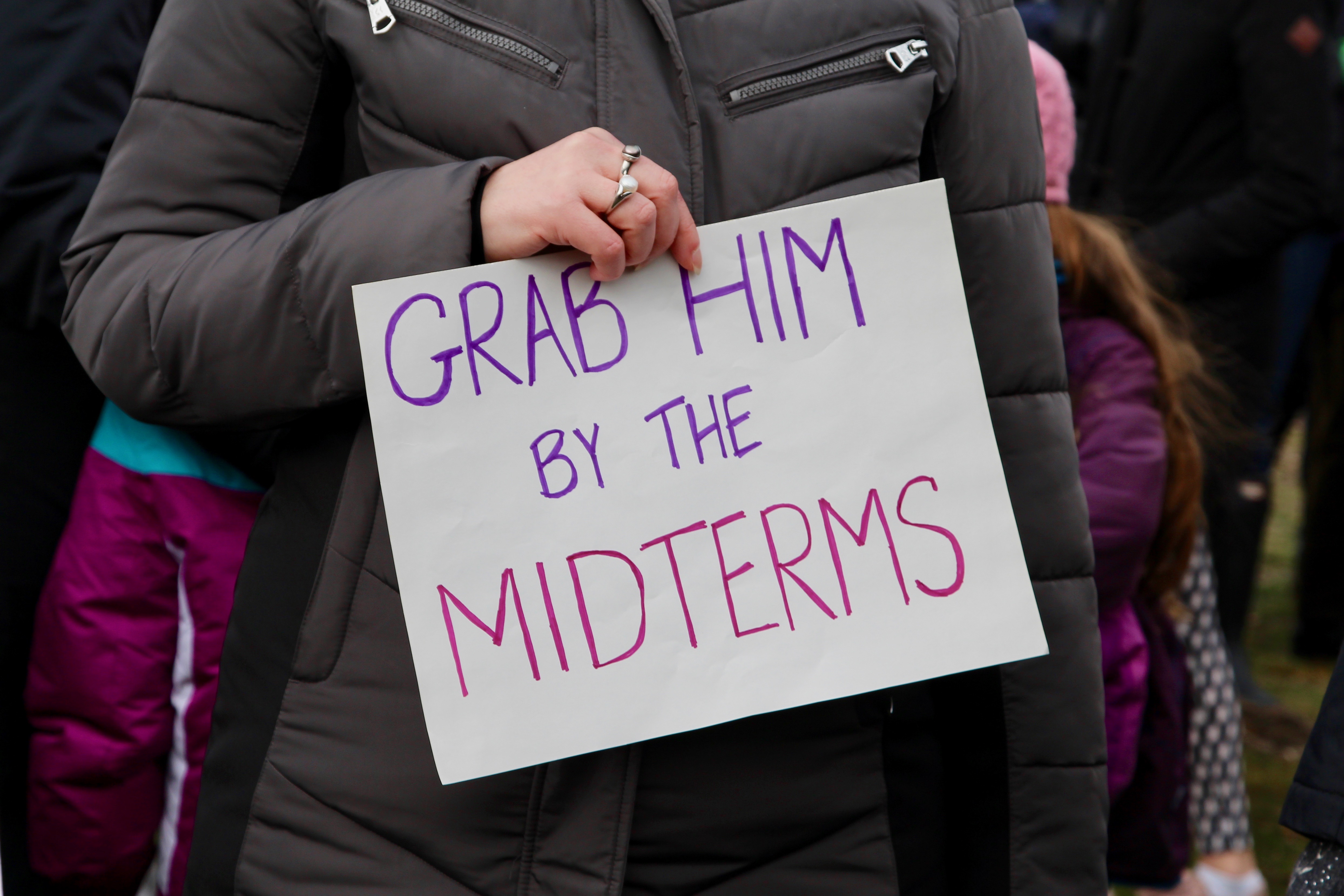 Cambridge, MA, 20 January 2018
Passages in bold in the body of the texts below are my emphasis. This is an ongoing project, and I update the site frequently. Because I try to stay focused on what has actually happened, I usually let the news 'settle' a day or so before posting. I hope readers will peruse the articles in full for a better understanding of the issues and their context; our democracy and our future depend on citizens who can distinguish between facts and falsehoods and who are engaged in the political process.
Friday, 19 October 2018, Day 638:
Saudi Arabia Says Saudi Journalist Jamal Khashoggi Was Killed During a Fistfight Inside the Saudi Consulate in Istanbul, The New York Times, Ben Hubbard, Friday, 19 October 2018: "After two weeks of shifting stories, Saudi Arabia said Saturday that its agents strangled Jamal Khashoggi, a dissident journalist, during a fistfight inside the Saudi Consulate in Istanbul and that 18 men had been arrested in the case. Those arrested included 15 men who were sent to confront Mr. Khashoggi, plus one driver and two consular staff members, a Saudi official said. Saudi state media reported that Saud al-Qahtani, a close aide to the crown prince, had been dismissed, along with Maj. Gen. Ahmed al-Assiri, the deputy director of Saudi intelligence, and other high-ranking intelligence officials. The Saudi official said General Assiri had organized the operation and that Mr. Qahtani had known about it and contributed to an aggressive environment that allowed it to escalate. President Trump on Friday night said that Saudi Arabia's statements were credible and that, along with its announcement of arrests, amounted to 'good first steps.' Mr. Trump, who has built strong ties with the Saudi crown prince, Mohammed bin Salman, said that he would consider 'some form of sanction' in response, but that he 'would prefer we don't use as retribution' the cancellation of $110 billion worth of arms sales to the Saudis. But Representative Adam Schiff of California was not buying the Saudi explanation. Mr. Schiff, the senior Democrat on the House Intelligence Committee, said in an interview Friday night that 'if Khashoggi was fighting inside the Saudi consulate in Istanbul, he was fighting for his life with people sent to capture or kill him. 'Mr. Schiff, who said he had received a detailed, classified briefing earlier in the day on what American spy services believe were the circumstances, said that the Saudi version 'was not credible.' He said he could not disclose what the intelligence agency briefers told him. Since Mr. Khashoggi disappeared after entering the consulate on Oct. 2, Saudi Arabia has offered various, changing explanations for his disappearance, all of which seemed to distance top leadership from responsibility." See also, In Break With U.S. Intelligence, Trump Says Saudi Explanation of Jamal Khashoggi's Death Is Credible, The New York Times, Mark Landler and Eric Schmitt, Friday, 19 October 2018: "President Trump broke with his own intelligence agencies on Friday, appearing to accept Saudi Arabia's explanationthat the journalist Jamal Khashoggi was killed by accident during a fistfight, while the United States' spy agencies are increasingly convinced that he was assassinated on high-level orders from the Saudi royal court. Mr. Trump, who has cultivated Crown Prince Mohammed bin Salman and made Saudi Arabia the linchpin of his Middle East strategy, has been deeply reluctant to point a finger at the prince, despite evidence linking him to Saudi operatives who entered the country's consulate in Istanbul the same day that Mr. Khashoggi disappeared there."
U.S. Justice Department Accuses Russians of Interfering in Midterm Elections, The New York Times, Adam Goldman, Friday, 19 October 2018: "Russians working for a close ally of President Vladimir V. Putin are engaging in an elaborate campaign of 'information warfare' to interfere with the American midterm elections next month, federal prosecutors said on Friday in unsealing charges against a woman whom they labeled the project's 'chief accountant.' The woman, Elena Alekseevna Khusyaynova, 44, of St. Petersburg, managed a multimillion-dollar budget for the effort to "sow division and discord" in the American political system, according to a criminal complaint. She bought internet domain names and Facebook and Instagram ads and spent money on building out Twitter accounts and paying to promote divisive posts on social media. She worked for several entities owned by Yevgeny V. Prigozhin, a Russian oligarch sometimes known as "Putin's chef" who was among 13 Russians indicted in February by the special counsel, Robert S. Mueller III, on charges of interfering in the election two years ago." See also, How closely did Russian troll rhetoric mirror Trump's? See if you can tell the difference. The Washington Post, Philip Bump, Friday, 19 October 2018: "On Friday, the Department of Justice unveiled a new indictment targeting a Russian national for involvement in interfering with American elections. This time, though, there was a twist: The Russian was alleged to have interfered not with the 2016 election but, instead, with the current midterms. What was particularly remarkable about the indictment, though, was that it included, for the first time, an alleged walk-through of how Russian rhetoric aimed at sowing division in the electorate had shifted after President Trump's inauguration. It included examples of social media posts, but also some blanket rhetoric offered to members of the alleged Russian troll collective in response to news stories and events." See also, Justice Department charges Russian woman with interference in midterm elections, The Washington Post, Matt Zapotosky, Rachel Weiner, Ellen Nakashima, and Devlin Barrett, Friday, 19 October 2018.
'That's My Kind of Guy,' Trump Says of Montana Republican Representative Greg Gianforte Who Body-Slammed a Reporter, The New York Times, Emily Cochrane, Friday, 19 October 2018: "President Trump praised a Republican candidate's assault last year on a reporter and fumed over his Democratic opponents [in Missoula, Montana] on Thursday night in a freewheeling rally meant to mobilize his base's support in the coming midterm elections. In urging the crowd to vote for Representative Greg Gianforte, who is running for re-election and who was sentenced to anger management classes and community service for assaulting a reporter last spring, Mr. Trump jokingly warned the crowd to 'never wrestle him.' 'I had heard he body-slammed a reporter,' Mr. Trump said, noting that he was initially concerned that Mr. Gianforte would lose in a special election last May…. 'Anybody that can do a body-slam,' the president added, 'that's my kind of guy.' Mr. Trump made no mention at the rally of Jamal Khashoggi, a dissident Saudi journalist and columnist for The Washington Post, who disappeared this month after visiting the Saudi Consulate in Istanbul. United States intelligence officials say Mr. Khashoggi was most likely killed by Saudi officials." See also, At Montana rally, Trump praises Republican congressman Greg Gianforte for assaulting a reporter, The Washington Post, Seung Min Kim and Felicia Sonmez, Friday, 19 October 2018: "President Donald Trump on Thursday openly praised Rep. Greg Gianforte (R-Mont.) for assaulting a reporter in his bid for Congress last year, as the United States faced an unfolding crisis over missing journalist Jamal Khashoggi, who is believed to have been killed by Saudi Arabian agents. The remarks from Trump at a campaign rally — staged at an airport hangar [in Missoula, Montana] with a mountainous backdrop — drew boisterous cheers from the conservative crowd…."
Continue reading Week 92, Friday, 19 October – Thursday, 25 October 2018 (Days 638-644)