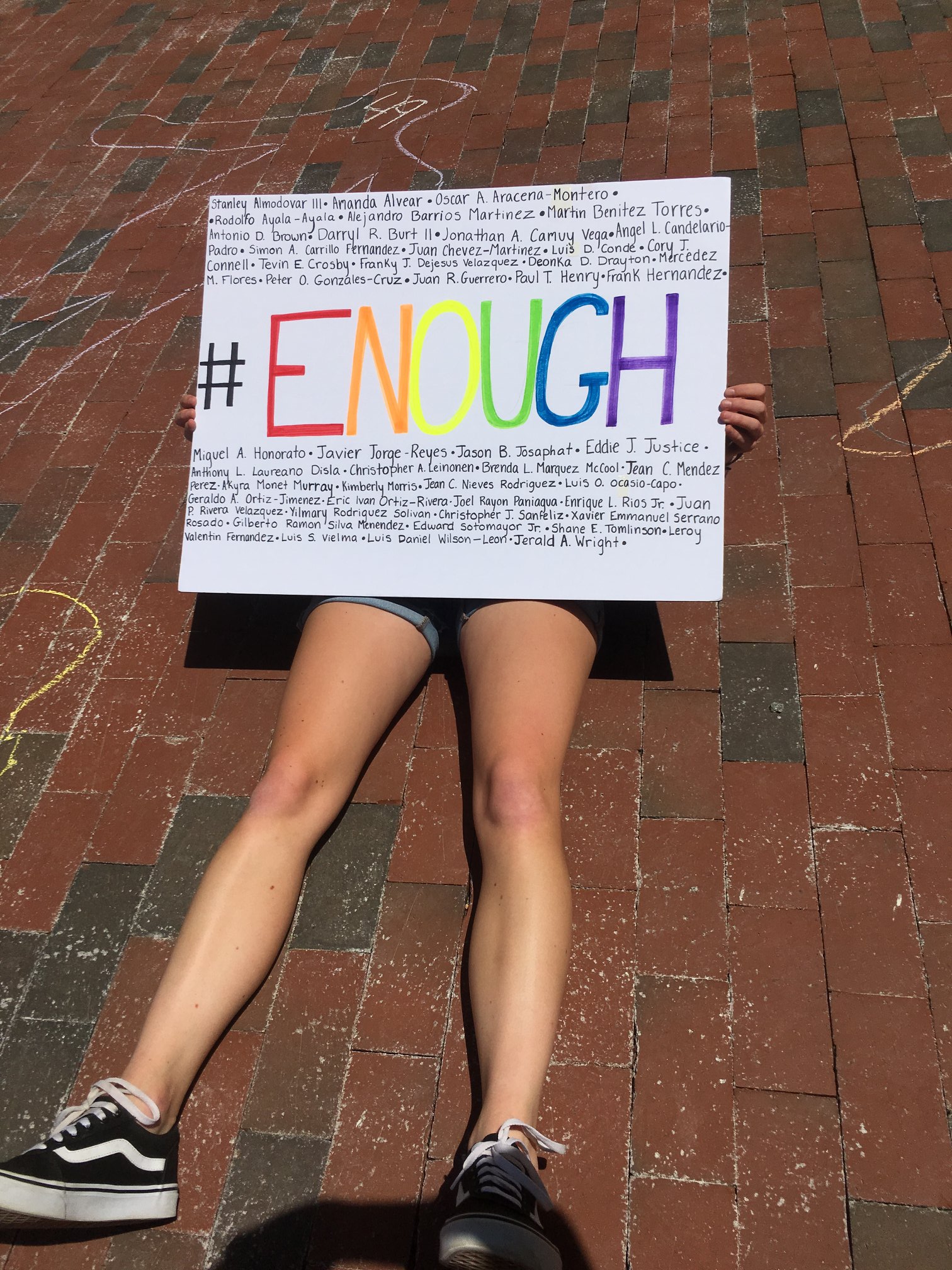 Passages in bold in the body of the texts below are usually my emphasis, though not always. This is an ongoing project, and I update the site frequently during the day. Because I try to stay focused on what has actually happened, I usually let the news 'settle' for a day or so before posting. I hope readers will peruse the articles in full for a better understanding of the issues and their context; our democracy and our future depend on citizens who can distinguish between facts and falsehoods and who are engaged in the political process.
For "a weekly newsletter celebrating people-powered wins against the Trump administration's agenda," visit Small Victories. 
For independent global news, visit Democracy Now!
Friday, 7 June 2019, Day 869:
Trump announces migration deal with Mexico, averting threatened tariffs, The Washington Post, David Nakamura, John Wagner, and Nick Miroff, Friday, 7 June 2019: "President Trump announced Friday night that a deal was in place that would avert threatened tariffs on imports from Mexico in exchange for that country's taking 'strong measures' to curb the influx of Central American migrants at the U.S. southern border. The agreement, which came just two days before Trump had vowed to impose a 5 percent, across-the-board tariff on one of the United States' top trading partners, called for the Mexican government to widely dispatch its national guard forces to help with immigration enforcement, with priority in the south, on its border with Guatemala, according to a joint statement. In addition, the two countries would expand a program known as the Migrant Protection Protocols (MPP), created this year, that allows the United States to return Central American migrants to Mexico while they await the adjudication of their asylum hearings in U.S. immigration court, a process that can take months. The expansion of the program could result in tens of thousands of migrants waiting in limbo in potentially unsafe conditions in Mexico. MPP already has faced legal challenges, and while a federal appeals court panel in San Francisco has allowed it to temporarily continue while it reviews the policy, some judges have indicated that the MPP program might not be constitutional." See also, Trump Calls Off Plan to Impose Tariffs on Mexico, The New York Times, Michael D. Shear, Ana Swanson, and Azam Ahmed, Friday, 7 June 2019: "President Trump backed off his plan to impose tariffs on all Mexican goods and announced via Twitter on Friday night that the United States had reached an agreement with Mexico to reduce the flow of migrants to the southwestern border. Mr. Trump tweeted the announcement only hours after returning from Europe and following several days of intense and sometimes difficult negotiations between American and Mexican officials in Washington." See also, U.S. and Mexico Issue Joint Declaration on Migration and Tariffs, The New York Times, Liam Stack, Friday, 7 June 2019.
Senate Democrats apply new pressure to Deutsche Bank and Trump organization, The Washington Post, Tory Newmyer, Friday, 7 June 2019: "Senate Democrats are moving to tighten the screws on Deutsche Bank over the firm's dealings with the Trump and Kushner organizations. Seven Democrats on the Senate Banking Committee wrote to the Federal Reserve on Thursday, requesting it probe whistleblower allegations, first reported by the New York Times last month, that Deutsche Bank buried suspicious activity from accounts associated with President Trump and his son-in-law and senior White House adviser Jared Kushner."
83 Environmental Rules Being Rolled Back Under Trump, The New York Times, Nadja Popovich, Livia Albeck-Ripka, and Kendra Pierre-Louis, Friday, 7 June 2019: "President Trump has made eliminating federal regulations a priority. His administration, with help from Republicans in Congress, has often targeted environmental rules it sees as burdensome to the fossil fuel industry and other big businesses. A New York Times analysis, based on research from Harvard Law School, Columbia Law School and other sources, counts more than 80 environmental rules and regulations on the way out under Mr. Trump. Our list represents two types of policy changes: rules that were officially reversed and rollbacks still in progress. The Trump administration has released an aggressive schedule to try to finalize many of these rollbacks this year."
Continue reading Week 125, Friday, 7 June – Thursday, 13 June 2019 (Days 869-875)