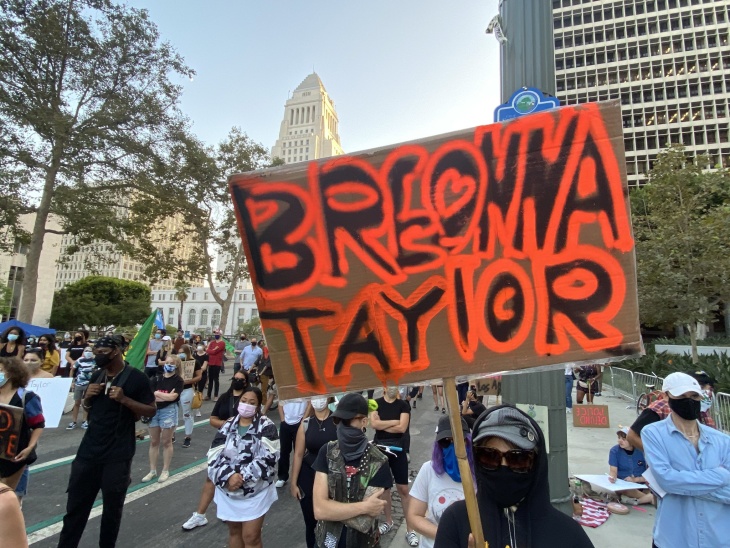 Passages in bold in the body of the texts below are usually my emphasis, though not always. This is an ongoing project, and I update the site frequently during the day. Because I try to stay focused on what has actually happened, I usually let the news 'settle' for a day or so before posting. I hope readers will peruse the articles in full for a better understanding of the issues and their context; our democracy and our future depend on citizens who can distinguish between facts and falsehoods and who are engaged in the political process.
For independent global news, visit Democracy Now!
For a newsletter about the history behind today's politics, subscribe to Heather Cox Richardson's newsletter, Letters from an American.
Friday, 25 September 2020, Day 1,344:
Some Global Coronavirus Updates for Friday, 25 September 2020: Under 10 Percent of Americans Have Covid-19 Antibodies, Study Finds, The New York Times, Friday, 25 September 2020:
Many other significant developments are included in this article.
Some significant developments in the coronavirus pandemic for Friday, 25 September 2020: World Health Organization (WHO) warns 2 million deaths 'not impossible' as global fatalities approach 1 million, The Washington Post, Miriam Berger, Meryl Kornfield, Paulina Villegas, Brittany Shammas, Hannah Denham, Hannah Knowles, and Darren Sands, Friday, 25 September 2020: "With the world fast approaching 1 million deaths officially related to covid-19, a doubling of that number is 'certainly unimaginable, but it's not impossible,' World Health Organization expert Mike Ryan said Friday at a news briefing. 'If we look at losing 1 million people in nine months and then we just look at the realities of getting vaccines out there in the next nine months, it's a big task for everyone involved,' Ryan, the executive director of WHO's health emergencies program, said.
Here are some of the significant developments included in this article:
Trump and the White House demand the Food and Drug Administration (FDA) justify tough standards for coronavirus vaccine, raising concerns of political interference, The Washington Post, Laurie McGinley, Yasmeen Abutaleb, and Josh Dawsey, Friday, 25 September 2020: "On the same day President Trump blasted the Food and Drug Administration's plan for tougher standards for a coronavirus vaccine as a 'political move,' a top White House aide demanded detailed justifications from the agency in what some fear is an attempt to thwart or block the standards designed to boost public trust in a vaccine. The White House's involvement appears to go beyond the perfunctory review that agency officials had expected, and is likely to reinforce public concerns that a vaccine may be rushed to benefit the president's reelection campaign. Polls show that the number of people who say they're willing to take a coronavirus vaccine if it were available today has nosedived from 72 percent in May to 50 percent as of early this month, according to Pew Research Center, largely because of concerns that politics, rather than science, is driving the process."
Continue reading Week 193, Friday, 25 September – Thursday, 1 October 2020 (Days 1,344-1,350) [Read more…]