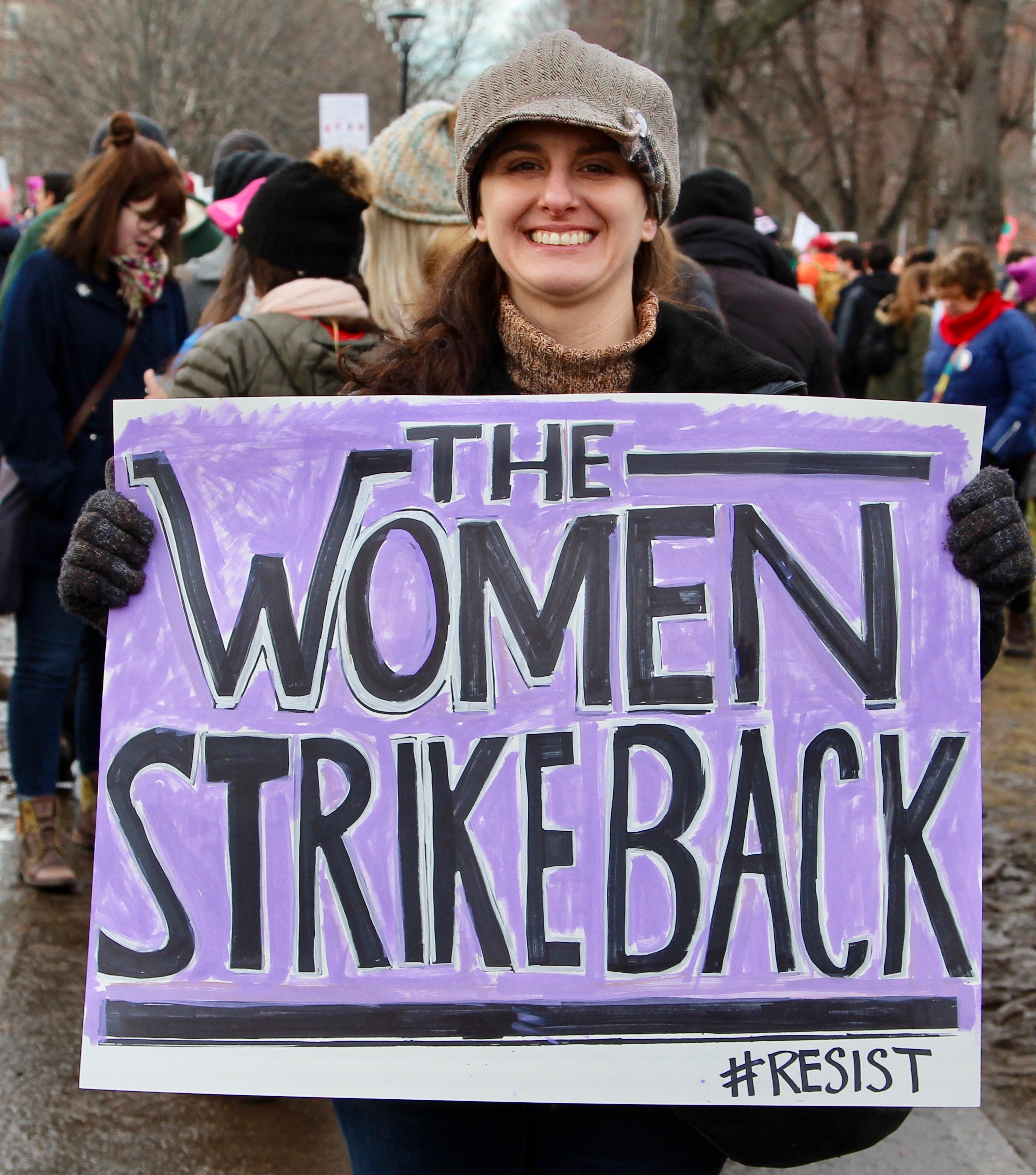 Cambridge, MA, January 2018
Passages in bold in the body of the texts below are my emphasis. This is an ongoing project, and I update the site frequently. Because I try to stay focused on what has actually happened, I usually let the news 'settle' a day or so before posting. I hope readers will peruse the articles in full for a better understanding of the issues and their context; our democracy and our future depend on citizens who can distinguish between facts and falsehoods and who are engaged in the political process.
Friday, 14 December 2018, Day 694:
Texas Judge Reed O'Connor Strikes Down Obama's Affordable Care Act as Unconstitutional, The New York Times, Abby Goodnough and Robert Pear, Friday, 14 December 2018: "A federal judge in Texas struck down the entire Affordable Care Act on Friday on the grounds that its mandate requiring people to buy health insurance is unconstitutional and the rest of the law cannot stand without it. The ruling was over a lawsuit filed this year by a group of Republican governors and state attorneys general. A group of intervening states led by Democrats promised to appeal the decision, which will most likely not have any immediate effect. But it will almost certainly make its way to the Supreme Court, threatening the survival of the landmark health law and, with it, health coverage for millions of Americans, protections for people with pre-existing conditions and much more. In his ruling, Judge Reed O'Connor of the Federal District Court in Fort Worth said that the individual mandate requiring people to have health insurance 'can no longer be sustained as an exercise of Congress's tax power.' Accordingly, Judge O'Connor, a George W. Bush appointee, said that 'the individual mandate is unconstitutional' and the remaining provisions of the Affordable Care Act are invalid. At issue was whether the health law's insurance mandate still compelled people to buy coverage after Congress reduced the penalty to zero dollars as part of the tax overhaul that President Trump signed last December. When the Supreme Court upheld the mandate as constitutional in 2012, it was based on Congress's taxing power. Congress, the court said, could legally impose a tax penalty on people who do not have health insurance. But in the new case, the 20 plaintiff states, led by Texas, argued that with the penalty zeroed out, the individual mandate had become unconstitutional — and that the rest of the law could not be severed from it." See also, Federal judge in Texas rules entire Obama health-care law is unconstitutional, The Washington Post, Amy Goldstein, Friday, 14 December 2018: "A federal judge in Texas threw a dagger into the Affordable Care Act on Friday night, ruling that the entire health-care law is unconstitutional because of a recent change in federal tax law. The opinion by U.S. District Judge Reed O'Connor overturns all of the sprawling law nationwide. The ruling came on the eve of the deadline Saturday for Americans to sign up for coverage in the federal insurance exchange created under the law. If the ruling stands, it would create widespread disruption across the U.S. health-care system — from no-charge preventive services for older Americans on Medicare to the expansion of Medicaid in most states, to the shape of the Indian Health Service — in all, hundreds of provisions in the law that was a prized domestic achievement of President Barack Obama."
Michael Cohen Says 'Of Course' Trump Knew Hush Payments Were Wrong, The New York Times, Maggie Haberman and Eileen Sullivan, Friday, 14 December 2018: "Michael D. Cohen said in an interview broadcast Friday that he knew arranging payments during the 2016 campaign to quiet two women who claimed to have had affairs with President Trump was wrong. And, he said, Mr. Trump knew it was wrong at the time, too. 'Of course,' Mr. Cohen, the president's former personal lawyer, said when asked by the ABC News anchor George Stephanopoulos whether the president was fully aware of what he was doing when Mr. Cohen made the payments." See also, Michael Cohen says Trump knew hush-money payments were wrong, contradicting his former boss, The Washington Post, John Wagner, Friday, 14 December 2018: "Michael Cohen, President Trump's former lawyer, said in a television interview Friday that Trump knew it was wrong to make hush-money payments to women who alleged they had affairs with him, directly contradicting claims from the president. Cohen, who has admitted facilitating payments to two women in violation of campaign finance laws, told ABC News that he knew what he was doing was wrong. Asked whether the president also knew it was wrong to make the payments, Cohen replied, 'Of course.' He added that the purpose was to 'help [Trump] and his campaign. He was very concerned about how this would affect the election,' Cohen said. His comments, in an interview on ABC's 'Good Morning America,' are at odds with those of Trump on Thursday in tweets and in a television interview." See also, Kellyanne Conway's Inaccurate Claims About Michael Cohen's Hush-Money Payments, The New York Times, Linda Qiu, Friday, 14 December 2018. See also, Trump's claim that he didn't violate campaign finance law is weak–and dangerous, The Washington Post, George T. Conway III, Trevor Potter, and Neal Katyal, Friday, 14 December 2018: "Last week, in their case against Michael Cohen, federal prosecutors in New York filed a sentencing brief concluding that, in committing the felony campaign-finance violations to which he pleaded guilty, Cohen had 'acted in coordination with and at the direction of Individual-1,' President Trump. And this week, prosecutors revealed that they had obtained an agreement from AMI, the parent company of the National Enquirer, in which AMI admitted that it, too, had made an illegal payment to influence the election. The AMI payment was the product of a meeting in which Trump was in the room with Cohen and AMI President David Pecker. This all suggests Trump could become a target of a very serious criminal campaign finance investigation." See also, Michael Cohen just dealt another big blow to Trump's hush-money defense, The Washington Post, Greg Sargent, Friday, 14 December 2018.
Trump Names Mick Mulvaney Acting Chief of Staff, The New York Times, Michael Tackett and Maggie Haberman, Friday, 14 December 2018: "President Trump announced on Friday that he had selected Mick Mulvaney, his budget director, to serve as acting White House chief of staff, putting a halt — at least for now — to his consideration of a parade of possible candidates, including several who turned him down, to take over one of the most important positions in the federal government. In Mr. Mulvaney, Mr. Trump made a safe choice for a Republican administration — a hard-line conservative and former congressman from South Carolina with a deep understanding of how Congress works and a personal chemistry with the president. Among some senior White House officials, Mr. Mulvaney had long been considered the 'Original Plan B.'" See also, Trump names budget director Mick Mulvaney as acting White House chief of staff, The Washington Post, Philip Rucker, Josh Dawsey, and Damian Paletta, Friday, 14 December 2018: "President Trump on Friday abruptly named Mick Mulvaney, currently the director of the Office of Management and Budget, as acting White House chief of staff, elevating a conservative ideologue with congressional experience to steer the administration through a treacherous phase…. The White House sent mixed messages Friday about the length of Mulvaney's tenure and whether he would be named to the post permanently, with aides saying Trump wanted to preserve flexibility."
Continue reading Week 100, Friday, 14 December – Thursday, 20 December 2018 (Days 694-700)