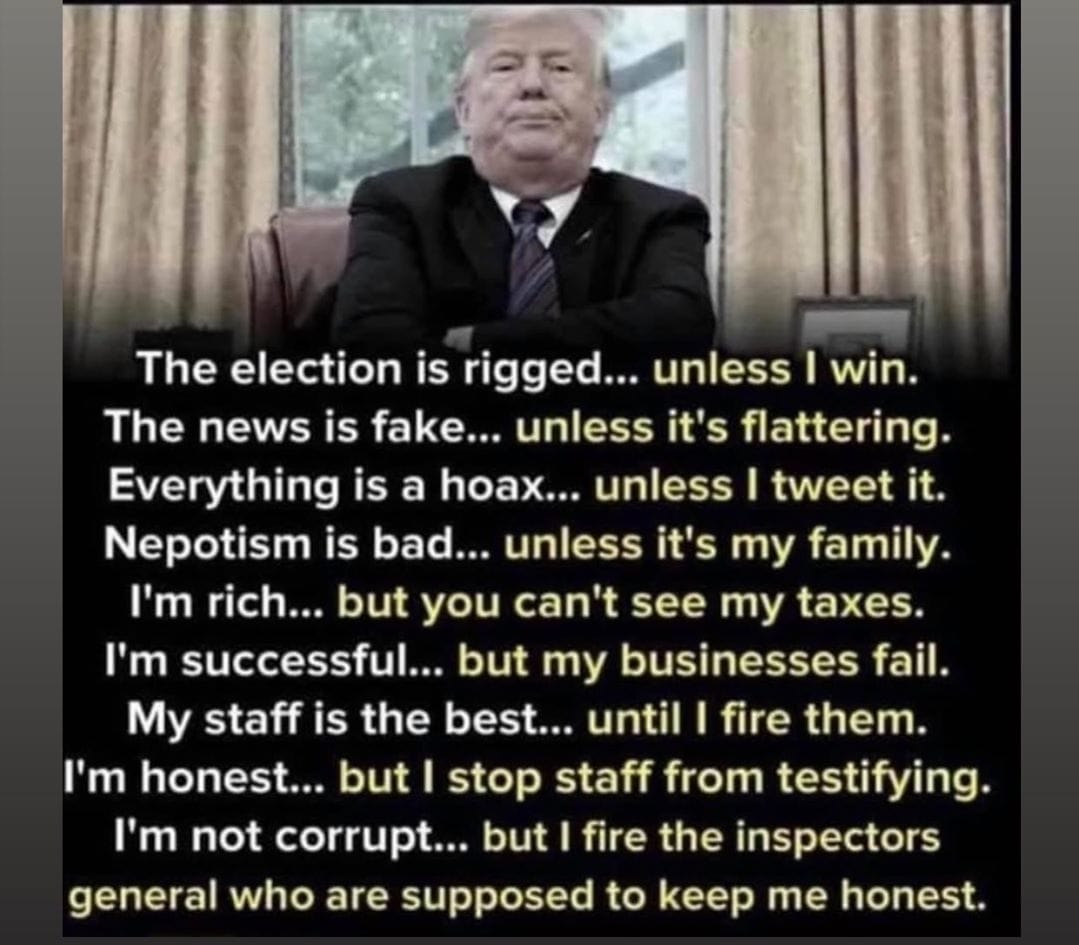 This is an ongoing project, and I update the site frequently during the day. Because I try to stay focused on what has actually happened, I usually let the news 'settle' for a day or so before posting. I hope readers will peruse the articles in full for a better understanding of the issues and their context; our democracy and our future depend on citizens who can distinguish between facts and falsehoods and who are engaged in the political process. Passages in bold in the body of the texts below are usually my emphasis, though not always.
For independent global news, visit Democracy Now!
For a newsletter about the history behind today's politics, subscribe to Heather Cox Richardson's newsletter, Letters from an American.
Friday, 25 December 2020, Day 1,435:
Some Global Updates for the Coronavirus on Friday, 25 December 2020: Dreading the Next 'Code Blue' as California Hospitals Fill to Overflowing, The New York Times, Friday, 25 December 2020:
In Southern California's hospitals, Christmas this year is anything but a silent night.

Remote learning risks widening the achievement gap for disadvantaged U.S. students.

The relief bill's fate is uncertain as the clock runs down on unemployment aid.

Duke women's basketball is ending its season early because of Covid concerns.

A Texas funeral home director learns the hard way to 'never let your guard down.'

In a first for the Moderna vaccine, a doctor in Boston reported suffering a severe allergic reaction.

Six states in the South are overwhelmed by virus cases after dodging the fall surge.

In his annual Christmas address, Pope Francis urges equitable vaccine access for 'the health of humanity.'

France and Japan report cases of the virus variant that prompted lockdowns in Britain.

'Just maintain status quo and survive': U.S. ski resorts brace for another season of big losses.
Many other significant developments are included in this article.
Unemployment Aid Set to Lapse Saturday as Trump's Plans for Relief Bill Remain Unclear. At least a temporary lapse in expanded unemployment benefits for millions of Americans is now inevitable because of President Trump's delay in signing a $900 billion pandemic relief bill. The New York Times, Alan Rappeport, Friday, 25 December 2020: "Expanded unemployment benefits were set to lapse for millions of struggling Americans on Saturday, a day after President Trump expressed more criticism of a $900 billion pandemic relief bill that was awaiting his signature and would extend them. The sprawling economic relief package that Congress passed with overwhelming bipartisan support would extend the amount of time that people can collect unemployment benefits until March and revive supplemental unemployment benefits for millions of Americans at $300 a week on top of the usual state benefit. If Mr. Trump signs the bill on Saturday, states will still need time to reprogram their computer systems to account for the new law, according to Michele Evermore of the National Employment Law Project, but unemployed workers would still be able to claim the benefits."
Saturday, 26 December 2020, Day 1,436:
The Center for Disease Control and Prevention's (CDC's) failed race against covid-19: A threat underestimated and a test overcomplicated, The Washington Post, David Willman, Saturday, 26 December 2020: "A new virus was exploding in Wuhan, a Chinese city with 11 million people connected by its airport to destinations around the world. In the United States, doctors and hospitals were waiting for the federal Centers for Disease Control and Prevention to develop a test to detect the threat. On Jan. 13, the World Health Organization had made public a recipe for how to configure such a test, and several countries wasted no time getting started: Within hours, scientists in Thailand used the instructions to deploy a new test. The CDC would not roll out one that worked for 46 more days. Inside the 15-acre campus of the CDC in northeast Atlanta, the senior scientists developing the coronavirus test were fighting and losing the battle against time. The agency squandered weeks as it pursued a test design far more complicated than the WHO version and as its scientists wrestled with failures that regulators would later trace to a contaminated lab. The Washington Post reviewed internal documents and interviewed more than 30 government scientists and others with knowledge of the events to understand more fully the missteps in those early weeks as the coronavirus began to spread unchecked across the nation. Most spoke anonymously because they were not authorized to do so publicly. This account reveals new details about how an overly ambitious test design and laboratory contamination caused the CDC's delay, and describes previously unreported challenges that confronted the agency scientists assigned to carry out the work."
Continue reading Week 206, Friday, 25 December  – Thursday, 31 December 2020 (Days 1,435-1,441):
Trump's Fraud Claims Died in Court, but the Myth of Stolen Elections Lives On, The New York Times, Jim Rutenberg, Nick Corasaniti, and Alan Feuer, Saturday, 26 December 2020: "President Trump's baseless and desperate claims of a stolen election over the last seven weeks — the most aggressive promotion of "voter fraud" in American history — failed to get any traction in courts across seven states, or come anywhere close to reversing the loss he suffered to Joseph R. Biden Jr. But the effort has led to at least one unexpected and profoundly different result: A thorough debunking of the sorts of voter fraud claims that Republicans have used to roll back voting rights for the better part of the young century. In making their case in real courts and the court of public opinion, Mr. Trump and his allies have trotted out a series of tropes and canards similar to those Republicans have pushed to justify laws that in many cases made voting disproportionately harder for Blacks and Hispanics, who largely support Democrats. Their allegations that thousands of people 'double voted' by assuming other identities at polling booths echoed those that have previously been cited as a reason to impose strict new voter identification laws. Their assertion that large numbers of noncitizens cast illegal votes for Mr. Biden matched claims Republicans have made to argue for harsh new 'proof of citizenship' requirements for voter registration. And their tales about large numbers of cheaters casting ballots in the name of 'dead voters' were akin to those several states have used to conduct aggressive 'purges' of voting lists that wrongfully slated tens of thousands of registrations for termination. After bringing some 60 lawsuits, and even offering financial incentive for information about fraud, Mr. Trump and his allies have failed to prove definitively any case of illegal voting on behalf of their opponent in court — not a single case of an undocumented immigrant casting a ballot, a citizen double voting, nor any credible evidence that legions of the voting dead gave Mr. Biden a victory that wasn't his. 'It really should put a death knell in this narrative that has been peddled around claims of vote fraud that just have never been substantiated,' said Kristen Clarke, the president of the National Lawyers' Committee for Civil Rights Under Law, a nonprofit legal group, and a former Justice Department attorney whose work included voting cases. 'They put themselves on trial, and they failed.' Yet there are no signs that those defeats in the courts will change the trajectory of the ongoing efforts to restrict voting that have been core to conservative politics since the disputed 2000 election, which coincided with heightened party concerns that demographic shifts would favor Democrats in the popular vote."
Jobless Benefits Run Out as Trump Resists Signing Relief Bill. Millions of Americans lost crucial unemployment coverage as President Trump continued to criticize the bill that would keep pandemic aid from lapsing. The New York Times, Emily Cochrane, Saturday, 26 December 2020: "Millions of Americans lost their unemployment coverage on Saturday as President Trump resisted signing a sweeping $900 billion aid package until lawmakers more than tripled the size of relief checks, putting the fate of the measure in limbo. Mr. Trump's resistance to signing the bill risks leaving millions of unemployed Americans without crucial benefits, jeopardizes other critical assistance for businesses and families set to lapse at the end of the year and raises the possibility of a government shutdown on Tuesday. The president blindsided lawmakers this week when he described as 'a disgrace' a relief compromise that overwhelmingly passed both chambers and was negotiated by his own Treasury secretary. He hinted that he might veto the measure unless lawmakers raised the bill's $600 direct payment checks to $2,000, and Mr. Trump, who was largely absent from negotiations over the compromise, doubled down on that criticism on Saturday while offering little clarity on his plans. A White House spokesman declined to indicate what the president intended to do."
Say her name: Dr. Susan Moore, The Washington Post, Aletha Maybank, Camara Phyllis Jones, Uché Blackstock, and Jois Crear Perry, Saturday, 26 December 2020: "'I put forth and I maintain: If I was White, I wouldn't have to go through that.' That was Susan Moore, from her hospital bed in Indianapolis, where she was being treated for covid-19, and where, an oxygen tube in her nose, she summoned the strength to post a Facebook video about her treatment. That was Dr. Susan Moore, family physician, University of Michigan Medical School graduate, Black woman. She described how the White doctor treating her 'made me feel like I was a drug addict,' refusing to prescribe her additional narcotics when she complained of pain — even though he knew she was a fellow physician. She related how he rejected her plea for additional doses of remdesivir; how 'he did not even listen to my lungs, he didn't touch me in any way'; how he suggested she should just go home. 'This is how Black people get killed, when you send them home and they don't know how to fight for themselves,' Moore said. If anyone knew how to fight for herself, it would have been Moore. Still, she was sent home. Less than three weeks later, she was dead, at 52. The deaths of Mr. George Floyd and so many others mistreated, injured or killed at the hands of our policing system have made us accustomed to seeing the video. But injustice in health care is rarely broadcast from cellphone videos or shared for thousands to witness."
Sunday, 27 December 2020, Day 1,437:
Some Global Coronavirus Updates for Sunday, 27 December 2020: European Union Starts Effort to Vaccinate 450 Million People. President Trump signed the pandemic relief bill after unemployment coverage lapsed. The New York Times, Sunday, 27 December 2020:
The E.U. begins its vaccine rollout, aiming to inoculate more than 450 million people.

Some E.U. countries will start vaccinations within days. The Dutch are waiting till Jan. 8.

Trump signs a pandemic relief bill.

The big question for the U.S. vaccine campaign: Who's next?

Did a network of New York clinics ignore rules on who gets vaccinated first?

1 of every 17 people in the U.S. has been infected, and 1 in 1,000 has died. Yet the worst may lie ahead.

The pandemic is accelerating Turkey's economic tailspin.

Canada, France, Japan, Spain, Sweden and Norway find cases of the new coronavirus variant.
Many other significant developments are included in this document.
Trump Signs Pandemic Relief Bill After Unemployment Aid Lapses. After calling the measure a "disgrace," President Trump unexpectedly signed the bill, extending expanded unemployment benefits and an eviction moratorium, and keeping the government open. The New York Times, Emily Cochrane, Nelson D. Schwartz, and Gillian Friedman, Sunday, 27 December 2020: "President Trump on Sunday abruptly signed a measure providing $900 billion in pandemic aid and funding the government through September, ending last-minute turmoil he himself had created over legislation that will offer an economic lifeline to millions of Americans and avert a government shutdown. The legislative package will provide billions of dollars for the distribution of vaccines, funds for schools, small businesses, hospitals and American families, and money needed to keep the government open for the remainder of the fiscal year. The enactment came less than 48 hours before the government would have shut down and just days before an eviction moratorium and other critical pandemic relief provisions were set to expire. But it also came after two critical unemployment programs lapsed, guaranteeing a delay in benefits for millions of unemployed Americans. The crisis was one of Mr. Trump's own making, after he blindsided lawmakers and White House officials with a videotaped implicit threat on Tuesday to veto the package, which his top deputies had helped negotiate and which had cleared both chambers of Congress with overwhelming bipartisan support nearly a week ago. The 5,593-page legislation was flown to Florida, where the president is spending the winter holidays, on Thursday and had been waiting for Mr. Trump's signature since." See also, Trump signs stimulus and government spending bill into law, averting shutdown, The Washington Post, Sunday, 27 December 2020: "President Trump unexpectedly capitulated Sunday night and signed the stimulus bill into law, releasing $900 billion in emergency relief funds into the economy and averting a Tuesday government shutdown. White House officials didn't explain why the president decided to suddenly back down and sign into law a bill he had held up for nearly a week and had referred to as a 'disgrace' just days earlier. Trump signed the bill while vacationing in Florida and on a weekend when he had allowed unemployment benefits for 14 million Americans to expire."
The New York Post says: Give it up, Mr. Trump–for your sake and the nation's, New York Post, Post Editorial Board, Sunday, 27 December 2020: "Mr. President, it's time to end this dark charade. We're one week away from an enormously important moment for the next four years of our country. On Jan. 5, two runoff races in Georgia will determine which party will control the Senate — whether Joe Biden will have a rubber stamp or a much-needed check on his agenda. Unfortunately, you're obsessed with the next day, Jan. 6, when Congress will, in a pro forma action, certify the Electoral College vote. You have tweeted that, as long as Republicans have 'courage,' they can overturn the results and give you four more years in office. In other words, you're cheering for an undemocratic coup." See also, Rupert Murdoch's New York Post Blasts Trump's Election Fraud Claims, The New York Times, Marc Tracy, published on Monday, 28 December 2020: "'Give it up, Mr. President — for your sake and the nation's.' In a blunt editorial, Rupert Murdoch's New York Post, a tabloid that promoted Donald J. Trump long before he went into politics, told the president to end his attempts to overturn the result of the 2020 presidential election. The Monday front page showed a downcast president and the all-caps headline 'Stop the Insanity.' The publication's website also featured the editorial, written by The Post's editorial board, at the top of the home page. 'Mr. President, it's time to end this dark charade,' began the editorial. It blasted Mr. Trump's suggestion that the House and Senate try to disrupt the tallying of Electoral College votes on Jan. 6. It also ridiculed Sidney Powell, a former lawyer for the Trump campaign who pushed conspiracy theories about a Venezuelan plot to rig voting machines in the United States. And it said a suggestion by Michael T. Flynn, the former lieutenant general who served as Mr. Trump's first national security adviser, to impose martial law was 'tantamount to treason. You have tweeted that, as long as Republicans have "courage," they can overturn the results and give you four more years in office,' the Post editorial said. 'In other words,' it continued, 'you're cheering for an undemocratic coup.'"
Monday, 28 December 2020, Day 1,438:
Some Global Coronavirus Updates for Monday, 28 December 2020: U.S. Air Travel Is Highest Since March, Despite Warnings, The New York Times, Monday, 28 December 2020:
Tuesday, 29 December 2020, Day 1,439:
Some Global Coronavirus Updates for Tuesday, 29 December 2020: Congressman-Elect From Louisiana Dies of Virus, The New York Times, Tuesday, 29 December 2020:
Wednesday, 30 December 2020, Day 1,440:
Some Global Coronavirus Updates for Wednesday, 30 December 2020: As U.S. Vaccine Drive Lags, Fast-Moving Coronavirus Variant Is Making Inroads, The New York Times, Wednesday, 30 December 2020:
As the U.S. vaccine drive lags, a fast-moving coronavirus variant reaches a second state.

Life went on as it always had in Simla, Colo., until the virus came to town. And then the variant.

A Dallas-Fort Worth air traffic control center was closed for disinfection, and big flight delays soon followed.

To get young students back in classrooms, California plans to offer a financial incentive to districts to reopen.

Over half of Ohio's nursing home workers are refusing to get a Covid-19 vaccine, the governor says.

Vaccine announcements from Britain, China and other countries bolster the push for inoculations.

New York will allow in-person fans at Buffalo Bills home playoff game.

C.D.C. warns against second vaccine shots for those who have allergic reactions the first time.
Other significant developments are included in this article.
Some significant developments in the coronavirus pandemic on Wednesday, 30 December 2020: U.S. surpasses coronavirus death and hospitalization records amid delay in vaccinations, The Washington Post, Paulina Firozi, Meryl Kornfield, and Jacqueline Dupree, Wednesday, 30 December 2020: "For the first time, more than 125,000 people are battling the coronavirus in hospital beds throughout the United States. The rise in current hospitalizations, which have been above 100,000 since Dec. 2, comes as the country also recorded a new high for the daily death toll: 3,862 deaths. The previous record, set on Dec. 17, was 3,406.
Here are a few of the significant developments included in this article.
Presidential Transition Updates: Senate Majority Leader Mitch McConnell Says Senate Won't Unhitch $2,000 Checks From Other Demands. He says their fate will remain tied to measures on election security and social media that Trump has championed. The New York Times, Wednesday, 30 December 2020:
McConnell says there is 'no realistic path' for an immediate vote on $2,000 checks.

Biden and Harris will head to Georgia to rally turnout in high-stakes Senate races.

Biden names two top officials at the Defense Department.

Pelosi will 'provisionally' seat an Iowa Republican who won her House race by six votes.

Senator Josh Hawley says he will object when Congress moves to certify the Electoral College count.

A newly elected House member from Louisiana dies of Covid-19 complications.

A State Department proposal to put Cuba on a terrorism list could be a complication for Biden.

Jon Ossoff became a symbol of Democratic resistance in his 2017 election. Now his party faces another test.

Lin Wood, a celebrity defamation lawyer, has reinvented himself as a pro-Trump conspiracy theorist.
Republican Senator Josh Hawley of Missouri Answers Trump's Call for Election Challenge. Hawley said he would object to certifying the Electoral College votes on Jan. 6, a move that is unlikely to alter President-elect Joseph R. Biden Jr.'s victory. The New York Times, Catie Edmondson and Michael Crowley, Wednesday, 30 December 2020: "Josh Hawley became the first senator on Wednesday to take up President Trump's demand that lawmakers challenge the results of the 2020 election, saying he would object to Congress's certification of the Electoral College results on Jan. 6. The move by Mr. Hawley, Republican of Missouri, is unlikely to alter the outcome of the election, but it will force Republicans to publicly affirm President-elect Joseph R. Biden Jr.'s victory in a politically fraught test of loyalty to Mr. Trump." See also, Hawley's plan to contest electoral college vote certification ensures drawn-out process, The Washington Post, John Wagner and Rosalind S. Helderman, published on Thursday, 31 December 2020: "Sen. Josh Hawley (R-Mo.) announced Wednesday that he will object next week when Congress convenes to certify the electoral college vote before President-elect Joe Biden's victory is cemented — a move that will force a contentious floor debate that top Senate Republicans had hoped to avoid. Congress will gather next week in a joint session, where Vice President Pence as the presiding officer will read aloud the results of this month's electoral college vote confirming Biden won the November election. President Trump has repeatedly and falsely suggested that the ceremonial milestone offered a last-ditch way to reverse the election results. By law, if any member of the House, joined by a senator, objects to the electoral college slates, both chambers must debate and then vote on the contest. But the challenge will inevitably fail because Democrats hold a majority in the House — plus a number of Senate Republicans have also recognized Biden's win and are unlikely to sustain the challenge."
Secret Service to make changes to presidential detail to bring on agents who worked with Biden, The Washington Post, Carol D. Leonnig, Wednesday, 30 December 2020: "The Secret Service is making some staff changes in the presidential detail that will guard President-elect Joe Biden, amid concerns from Biden allies that some current members were politically aligned with President Trump, according to two people familiar with the changes. As Biden readies his new administration, the Secret Service plans to bring back to the White House detail a handful of senior agents whom Biden knows well from their work more than four years ago guarding him and his family when he was vice president. Staff changes are typical with the arrival of a new president and are designed to increase the trust and comfort the incoming president feels with his protective agents, who often stand by the president's side during sensitive discussions and private moments. But the shifts underway occur at a particularly contentious time, as Trump has blamed his reelection loss on unfounded allegations of voter fraud and has sought to block his administration from treating Biden as the president-elect. Some in the Secret Service also came under criticism during Trump's tenure for appearing to embrace his political agenda. For instance, some presidential detail members urged other agents and Secret Service officers not to wear masks on presidential trips this year — against the administration's own public health guidance — as the president felt wearing masks projected weakness, The Washington Post has reported."
Thursday, 31 December 2020, Day 1,441:
Some Global Coronavirus Updates for Thursday, 31 December 2020: Pharmacist at a Wisconsin Hospital Accused of Spoiling More Than 500 Vaccine Doses Is Arrested, The New York Times, Thursday, 31 December 2020:
A pharmacist is arrested after he allegedly allowed more than 500 vaccine doses to spoil.

The U.S. reaches 20 million cases.

42 people in West Virginia are mistakenly given a virus treatment instead of the vaccine.

Florida health officials detect the state's first identified coronavirus variant case.

Citing pandemic, prosecutors in case against officers in George Floyd's death want trial delay.

Macron promises to speed up France's vaccine rollout after frustration over sluggish start.

Israel could become the first country to vaccinate all of its citizens.

China approves its first Covid-19 vaccine as it moves to inoculate tens of millions.
Many other significant developments are included in this article.
Some significant developments in the coronavirus pandemic on Thursday, 31 December 2020: Trump administration falls far short of vaccination goals as new virus variant looms, The Washington Post, Derek Hawkins and Meryl Kornfield, Thursday, 31 December 2020: "Logistical problems at the heart of the federal government's faltering rollout of coronavirus vaccines came into sharper view Thursday as the Trump administration fell vastly short of its goal of delivering an initial shot to 20 million people by the end of December. On the final day of a bleak year, only about 2.8 million people had received the shot, according to the Centers for Disease Control and Prevention — the first of two doses needed to provide immunity to the virus. Around 14 million doses had been distributed as of Wednesday, according to Gustave Perna, chief operating officer of Operation Warp Speed, and a total of 20 million doses have been allocated. Though the figures are an underestimate — data collection on vaccinations has lagged — the doses administered so far represent just a small fraction of the ambitious targets outlined by officials from the administration's Operation Warp Speed program in the fall. 'We'd have liked to have seen it run smoothly and have 20 million doses in to people today, by the end of 2020, which was the projection,' Anthony S. Fauci, the government's leading infectious-disease expert, said in an interview with NBC's 'Today' show on Thursday. 'Obviously it didn't happen, and that's disappointing.'
Here are a few of the significant developments included in this article.
Some Reasons That Distribution of the Coronavirus Vaccine Is Taking Longer Than Expected. Health officials and hospitals are struggling with a lack of resources. Holiday staffing and saving doses for nursing homes are also contributing to delays. The New York Times, Rebecca Robbins, Frances Robles, and Tim Arango, Thursday, 31 December 2020: "[L]ogistical problems in clinics across the country have put the campaign to vaccinate the United States against Covid-19 far behind schedule in its third week, raising fears about how quickly the country will be able to tame the epidemic. Federal officials said as recently as this month that their goal was to have 20 million people get their first shot by the end of this year. More than 14 million doses of the Pfizer and Moderna vaccines had been sent out across the United States, federal officials said on Wednesday. But, according to the Centers for Disease Control and Prevention, just 2.8 million people have received their first dose, though that number may be somewhat low because of lags in reporting. States vary widely in how many of the doses they've received have been given out…. Compounding the challenges, federal officials say they do not fully understand the cause of the delays. But state health officials and hospital leaders throughout the country pointed to several factors. States have held back doses to be given out to their nursing homes and other long-term-care facilities, an effort that is just gearing up and expected to take several months. Across the country, just 8 percent of the doses distributed for use in these facilities have been administered, with two million yet to be given…. The holiday season has meant that people are off work and clinics have reduced hours, slowing the pace of vaccine administration…. And critically, public health experts say, federal officials have left many of the details of the final stage of the vaccine distribution process, such as scheduling and staffing, to overstretched local health officials and hospitals."
Trump's Focus as the Coronavirus Pandemic Raged: What Would the Pandemic Mean for Him? The New York Times, Michael D. Shear, Maggie Haberman, Noah Weiland, Sharon LaFraniere, and Mark Mazzetti, Thursday, 31 December 2020: "Throughout late summer and fall, in the heat of a re-election campaign that he would go on to lose, and in the face of mounting evidence of a surge in infections and deaths far worse than in the spring, Mr. Trump's management of the crisis — unsteady, unscientific and colored by politics all year — was in effect reduced to a single question: What would it mean for him? The result, according to interviews with more than two dozen current and former administration officials and others in contact with the White House, was a lose-lose situation. Mr. Trump not only ended up soundly defeated by Joseph R. Biden Jr., but missed his chance to show that he could rise to the moment in the final chapter of his presidency and meet the defining challenge of his tenure. Efforts by his aides to persuade him to promote mask wearing, among the simplest and most effective ways to curb the spread of the disease, were derailed by his conviction that his political base would rebel against anything that would smack of limiting their personal freedom. Even his own campaign's polling data to the contrary could not sway him."
Republican Senator Ben Sasse of Nebraska Slams Republican Effort to Challenge the Election Results as a 'Dangerous Ploy.' Senator Josh Hawley's plan to object to the Electoral College votes on Jan. 6 is exposing a rift among Republicans. The New York Times, Catie Edmondson, Thursday, 31 December 2020: "Senator Ben Sasse on Thursday condemned a drive by his Republican colleagues in Congress to challenge the results of the 2020 election, rebuking the effort as a 'dangerous ploy' led by lawmakers who are 'playing with fire.' In a blistering open letter to his constituents, Mr. Sasse of Nebraska became the first Republican senator to publicly condemn a decision by Senator Josh Hawley to challenge President-elect Joseph R. Biden Jr.'s victory, saying it was intended to 'disenfranchise millions of Americans. Let's be clear what is happening here: We have a bunch of ambitious politicians who think there's a quick way to tap into the president's populist base without doing any real, long-term damage,' Mr. Sasse wrote. 'But they're wrong — and this issue is bigger than anyone's personal ambitions. Adults don't point a loaded gun at the heart of legitimate self-government.' Mr. Sasse's scathing remarks came a day after Mr. Hawley, Republican of Missouri, announced that he would object to Congress's certification of the Electoral College results on Jan. 6, the final procedural step in affirming Mr. Biden's victory. Mr. Hawley's move ensures that the process, usually a formality, will force up-or-down votes on the House and Senate floors, requiring lawmakers to either show loyalty to President Trump and object to the results or protect the sanctity of the electoral process." See also, 'Playing with fire': Republican Senator Ben Sasse tears into Republicans planning to object to Electoral College results. The Nebraska senator said that in private, few Republicans actually believed Trump's baseless claims of voter fraud. NBC News, Lauren Egan, Thursday, 31 December 2020: "Sen. Ben Sasse, R-Neb., tore into Republicans who plan to object during the certification of the Electoral College vote next week, saying his party's willingness to entertain President Donald Trump's unsubstantiated claims of voter fraud in this year's election was fueled by worries about how the president and his base would react. 'The president and his allies are playing with fire,' Sasse said in a lengthy Facebook post Wednesday night. 'If you make big claims, you had better have the evidence. But the president doesn't and neither do the institutional arsonist members of Congress who will object to the Electoral College vote.'"
Vice President Mike Pence seeks rejection of lawsuit that aimed to expand his power to overturn the election, The Washington Post, Rosalind S. Helderman and John Wagner, Thursday, 31 December 2020: "Vice President Pence asked a judge late Thursday to reject a lawsuit that aims to expand his power to use a congressional ceremony to overturn the presidential election, arguing that he is not the right person to sue over the issue. The filing will come as a disappointment to supporters of President Trump, who hoped that Pence would attempt to reject some of President-elect Joe Biden's electoral college votes and recognize votes for Trump instead when Congress meets next week to certify the November election."
Biden inaugural activities to include memorial service for covid victims, The Washington Post, John Wagner, Thursday, 31 December 2020: "President-elect Joe Biden's scaled-back inaugural activities will include a nationwide memorial service ahead of his swearing-in to honor the lives lost to the coronavirus, the committee planning the events announced Thursday. The Presidential Inaugural Committee said it would host a lighting ceremony at the Lincoln Memorial Reflecting Pool late in the afternoon on Jan. 19, a day ahead of Biden's swearing-in at the Capitol. The committee said it is also inviting cities and towns around the country to light buildings and ring church bells at the same time."