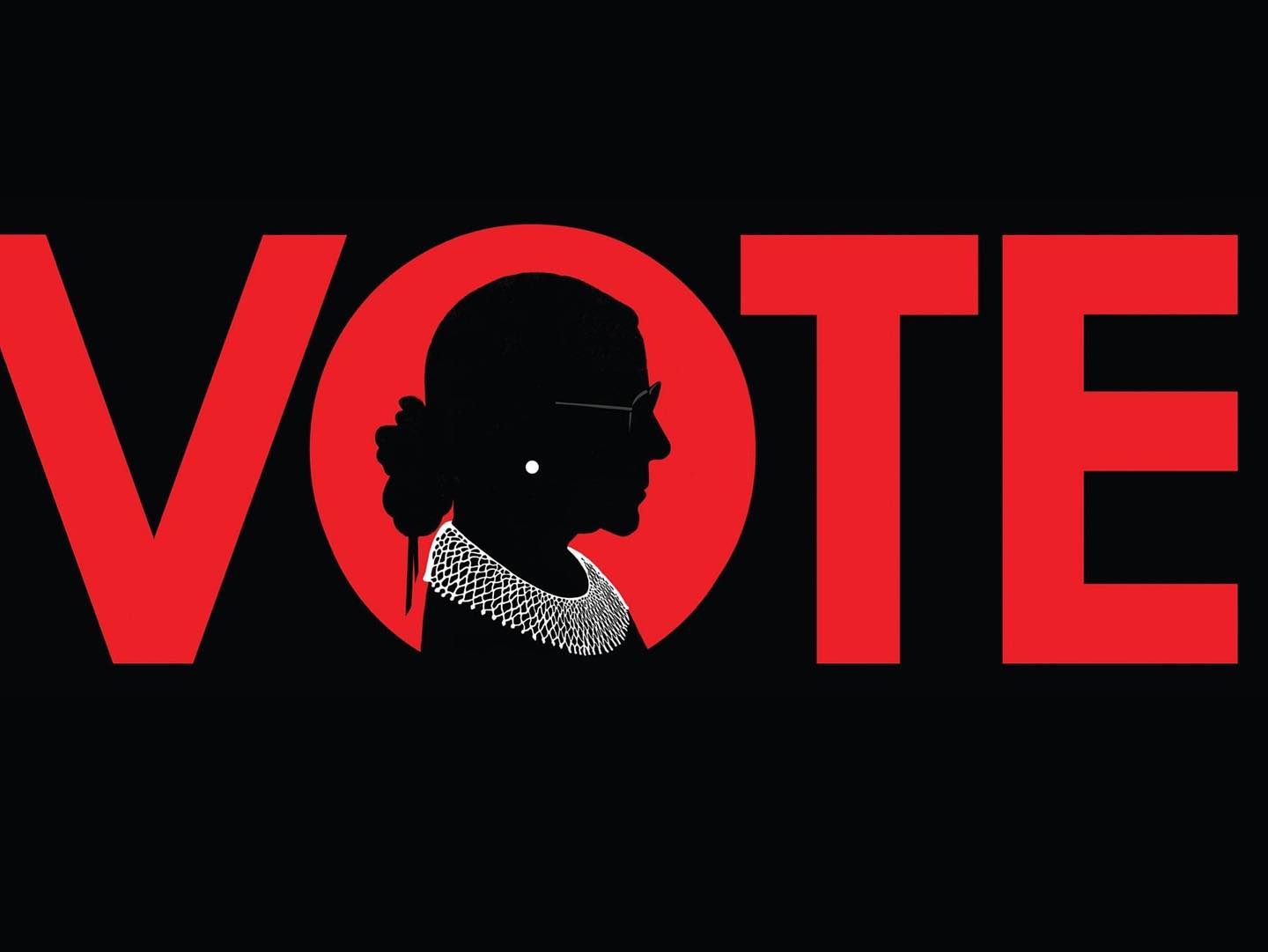 Passages in bold in the body of the texts below are usually my emphasis, though not always. This is an ongoing project, and I update the site frequently during the day. Because I try to stay focused on what has actually happened, I usually let the news 'settle' for a day or so before posting. I hope readers will peruse the articles in full for a better understanding of the issues and their context; our democracy and our future depend on citizens who can distinguish between facts and falsehoods and who are engaged in the political process.
For independent global news, visit Democracy Now!
For a newsletter about the history behind today's politics, subscribe to Heather Cox Richardson's newsletter, Letters from an American.
Friday, 16 October 2020, Day 1,365:
Some Global Coronavirus Updates for Friday, 16 October 2020: White House Coronavirus Adviser Scott Atlas Prefers 'Herd Immunity' Over Testing, The New York Times, Friday, 16 October 2020:
False positive rapid tests briefly threw the N.F.L.'s Colts into disarray.

A top White House coronavirus adviser has resisted widespread testing, pushing for a form of herd immunity instead.

The spread through rural America has created problems in small towns that lack key resources.

The first U.S. distribution plan for vaccines uses CVS and Walgreens to get any approved to those in long-term care.

Latino and Black Americans are still dying in disproportionately high numbers, the C.D.C. says.

Belgium shuts bars and restaurants and imposes a curfew to halt a spike in cases.

'We are headed in the wrong direction': The U.S. records its highest tallies since July.

Judge upholds Cuomo's restrictions on religious services in hot spots.
Many other significant developments are included in this article.
Some significant developments in the coronavirus pandemic on Friday, 16 October 2020: U.S. surpasses 64,000 new coronavirus infections two days in a row for first time since late July, The Washington Post, Antinia Noori Farzan, Jennifer Hassan, Rick Noack, Marisa Iati, Adam Taylor, Paulina Villegas, Kim Bellware, Hannah Denham, Darren Sands, and Meryl Kornfield, Friday, 16 October 2020: "For the first time since late July, the tally of newly reported coronavirus cases in the United States surpassed 64,000 on Thursday and Friday. In 44 states and the District of Columbia, caseloads are higher than they were one month ago, and many of the new infections are being reported in rural areas with limited hospital capacity. More than 8,000,000 cases have been reported nationwide since February, and at least 216,000 people in the United States have died of covid-19, the disease caused by the virus.
Here are a few of the significant developments included in this article.
Election 2020 Updates: Trump Holds Rallies in the South as Republicans Begin to Edge Away From Him, The New York Times, Friday, 16 October 2020:
Senate Republicans are beginning to publicly put distance between themselves and the president.

If he loses the election, Trump mused Friday, 'Maybe I'll have to leave the country.'

Biden beat Trump in the ratings battle after the two appeared on rival network town halls.

Senator David Perdue mockingly mispronounces Kamala Harris's name at a rally.

She might like Trump's smile, but he doesn't have her vote.

Biden, in Michigan, vows: 'I'll take care of your health coverage.'

At a rally in Florida, Trump appears to confuse a G.O.P. congressman with a former aide.

80 percent of election rulings by G.O.P.-appointed judges this year made voting harder, study says.

Republicans still lead in Alaska, but it's getting more competitive, a Times/Siena poll finds.
Many other significant developments are included in this article.
Election 2020: Biden says more clarity on expanding the Supreme Court is coming soon, The Washington Post, John Wagner and Colby Itkowitz, Friday, 16 October 2020: "The campaign was playing out Friday across several states that President Trump won four years ago but that appear competitive in the closing stretch of the race. Trump had events in Florida, where he was making an appeal to seniors, and in Georgia, while Vice President Pence visited North Carolina. Democratic nominee Joe Biden said in a television interview that he plans to make his views on expanding the number of justices on the Supreme Court known publicly 'in the next several days,' and his comments will be pegged to a vote in the Senate on the nomination of Amy Coney Barrett. His running mate, Sen. Kamala D. Harris (D-Calif.), is staying off the campaign trail as a precaution after two people in her orbit tested positive this week for the coronavirus. Former president Barack Obama announced that he will be campaigning in Philadelphia on Wednesday.
Here are a few significant developments included in this article.
More Than 1,000 Current and Former Officers at the Centers for Disease Control and Prevention (CDC) Criticize U.S. Covid-19 Response, The Wall Street Journal, Betsy McKay, Friday, 16 October 2020: "More than 1,000 current and former officers of an elite disease-fighting program at the U.S. Centers for Disease Control and Prevention have signed an open letter expressing dismay at the nation's public-health response to the Covid-19 pandemic and calling for the federal agency to play a more central role. 'The absence of national leadership on Covid-19 is unprecedented and dangerous,' said the letter, signed by current and former officers of the CDC's Epidemic Intelligence Service of outbreak investigators. 'CDC should be at the forefront of a successful response to this global public health emergency.' Signers included two former CDC directors: Jeffrey Koplan, who led the agency under Presidents Bill Clinton and George W. Bush, and Tom Frieden, who served under President Barack Obama."
End Our National Crisis: The Case Against Donald Trump, The New York Times, The Editorial Board, Friday, 16 October 2020: "Donald Trump's re-election campaign poses the greatest threat to American democracy since World War II. Mr. Trump's ruinous tenure already has gravely damaged the United States at home and around the world. He has abused the power of his office and denied the legitimacy of his political opponents, shattering the norms that have bound the nation together for generations. He has subsumed the public interest to the profitability of his business and political interests. He has shown a breathtaking disregard for the lives and liberties of Americans. He is a man unworthy of the office he holds. The editorial board does not lightly indict a duly elected president. During Mr. Trump's term, we have called out his racism and his xenophobia. We have critiqued his vandalism of the postwar consensus, a system of alliances and relationships around the globe that cost a great many lives to establish and maintain. We have, again and again, deplored his divisive rhetoric and his malicious attacks on fellow Americans. Yet when the Senate refused to convict the president for obvious abuses of power and obstruction, we counseled his political opponents to focus their outrage on defeating him at the ballot box. Nov. 3 can be a turning point. This is an election about the country's future, and what path its citizens wish to choose. The resilience of American democracy has been sorely tested by Mr. Trump's first term. Four more years would be worse."
Liberals Seeking Expansion of the Supreme Court Say Republican-Appointed Judges Threaten Democracy, The New York Times, Charlie Savage, Friday, 16 October 2020: "Progressive activists who want Democrats to expand the Supreme Court and pack it with additional liberal justices are mustering a new argument: Republican-appointed jurists, they say, keep using their power to make it harder for Americans to vote. Backed by a new study of how federal judges and justices have ruled in election-related cases this year, the activists are building on their case for why mainstream Democrats should see their idea as a justified way to restore and protect democracy, rather than as a radical and destabilizing escalation of partisan warfare over the judiciary. The study, the 'Anti-Democracy Scorecard,' was commissioned by the group Take Back the Court, which supports expanding the judiciary. It identified 309 votes by judges and justices in 175 election-related decisions and found a partisan pattern: Republican appointees interpreted the law in a way that impeded ballot access 80 percent of the time, versus 37 percent for Democratic ones. The numbers were even more stark when limited to judges appointed by President Trump, who has had tremendous success at rapidly reshaping the judiciary. Of 60 rulings in election-related cases, 85 percent were 'anti-democracy' according to the analysis. 'There is a systematic pattern of Republican-appointed judges and justices tipping the scales in favor of the G.O.P. by making voting harder,' said Aaron Belkin, a political-science professor and the director of Take Back the Court."
Supreme Court will review Trump plan to exclude undocumented immigrants from calculations for congressional seats, The Washington Post, Robert Barnes, Friday, 16 October 2020: "The Supreme Court announced Friday that it will review President Trump's attempt to exclude undocumented immigrants when calculating how congressional seats are apportioned among the states. The unprecedented proposal could have the effect of shifting both political power and billions of dollars in federal funds away from urban states with large immigrant populations and toward rural and more Republican interests. A three-judge panel in New York said Trump's July 21 memorandum on the matter was 'an unlawful exercise of the authority granted to' him by Congress. It blocked the Commerce Department and the Census Bureau from including information about the number of undocumented immigrants — it is unclear how those numbers would be generated — in their reports to the president after this year's census is completed. The justices put the case on a fast track and said they will hold a hearing Nov. 30. By then, it probably will be a nine-member court again, if Judge Amy Coney Barrett is confirmed, giving the court a 6-to-3 conservative majority. The administration says timing matters, because it must present the plan to Congress in January. It is unclear whether the matter would divide the court along ideological lines, but the issue is another mark of how the once-­a-decade census has been transformed from a largely bureaucratic exercise into the centerpiece of a partisan battle. The Supreme Court earlier this week agreed with the Trump administration that it could stop the count of Americans, despite fears that the novel coronavirus and other problems will lead to an undercount of minorities and those in hard-to-reach communities. Lower courts had said the count should continue until the end of the month. But that might have made it hard to get the information to Trump by year's end — a timetable that carries additional importance in an election year."
Trump Campaign Lawyers Are Aiding Marjorie Taylor Greene, a Republican House Candidate in Georgia and a Leading Proponent of QAnon, The New York Times, Danny Hakim, Friday, 16 October 2020: "Senior lawyers for the Trump campaign set up a small law firm last year that is working for Marjorie Taylor Greene, a Republican House candidate in Georgia with a history of promoting QAnon, a pro-Trump conspiracy theory. While federal filings show that the firm, Elections L.L.C., principally collects fees from the president's campaign and the Republican National Committee, it also does work for a number of congressional candidates, and none more so than Ms. Greene, underscoring the connections between QAnon and Mr. Trump and his inner circle. The latest example came Thursday night, when President Trump repeatedly declined to disavow QAnon at a televised town hall."
State Department signals it will keep most details of its spending at Trump's properties hidden until after the election, The Washington Post, David A. Fahrenthold, Jonathan O'Connell, and Joshua Partlow, Friday, 16 October 2020: "The State Department says it has about 450 pages of records showing government spending at President Trump's properties. But this week, it signaled that it plans to release only two of those pages before the November election — leaving voters in the dark about the full scope of taxpayer payments to the president's company. The State Department announced the decision to release just the two pages late Thursday in an email to The Post, which had filed a public-records lawsuit earlier this year, seeking any records showing State Department payments to Trump properties. The State Department pays for hotel rooms and other expenses when foreign leaders visit Trump properties, and when federal employees, such as Secret Service agents, follow Trump and his family to the president's overseas clubs. But it's impossible to tell how much the department has spent in total, because it has released detailed records for only the first few months of Trump's presidency. The Post's lawsuit asked for a fuller accounting, requesting records of those payments over several years of Trump's term."
$421 Million in Debt: Trump Calls It 'a Peanut,' but Challenges Lie Ahead. Trump on Thursday played down big loans he guaranteed for his struggling businesses. But much of that debt is soon to come due in the midst of declining revenue and an I.R.S. audit that could cost him over $100 million. The New York Times, Russ Buettner and Susanne Craig, Friday, 16 October 2020: "President Trump painted a rosy picture of his financial condition during a televised town hall on Thursday night, calling his hundreds of millions of dollars in debt coming due 'a peanut' and saying he had borrowed it as a favor to lenders eager to take advantage of his financial strength. In fact, the loans, and the unusual requirement he had to accept to receive them, illustrate the financial challenges he faces and the longstanding reluctance of banks to deal with him. Mr. Trump had to personally guarantee $421 million in debt, a rare step that lenders only require of businesses that may not be able to repay. The commitment puts his assets on the line and could place his lenders, should he be re-elected, in the position of deciding whether to foreclose on a sitting president. The personal guarantee also speaks to why, despite Mr. Trump's assertion that banks are eager to lend him money, nearly all the money he borrowed in the last decade came from only two institutions."
Third Justice Department Prosecutor Publicly Denounces Attorney General William Barr, The New York Times, Katie Benner, Friday, 16 October 2020: "A 36-year veteran of the Justice Department this week accused Attorney General William P. Barr of abusing his power to sway the election for President Trump and said he was quitting, making him the third sitting prosecutor to issue a rare public rebuke of the attorney general. 'Barr's resentment toward rule-of-law prosecutors became increasingly difficult to ignore, as did his slavish obedience to Donald Trump's will,' Phillip Halpern, a federal prosecutor in San Diego, said in a letter published Wednesday in The San Diego Union-Tribune. 'This career bureaucrat seems determined to turn our democracy into an autocracy.' Mr. Halpern said he chose to retire as well, calling Mr. Barr 'a well-trained bureaucrat' without prosecutorial experience and alleging that he scorned honest apolitical prosecutors and selectively meddled in the criminal justice system to help Mr. Trump's allies. He said he would have quit earlier but stayed on because he worried that the department under Mr. Barr would have interfered in his prosecution of former Representative Duncan D. Hunter, Republican of California, who pleaded guilty in December to conspiracy to steal campaign funds. The condemnations by Mr. Halpern and the two other prosecutors, one in Seattle and one in Boston, broke with a longstanding practice by Justice Department lawyers not to publicly discuss internal affairs."
Abortion rights group calls for ouster of Senator Feinstein from top Democratic post on the Judiciary Committee, The Washington Post, Seung Min Kim, Friday, 16 October 2020: "A top abortion rights group heavily involved in the efforts to stop Amy Coney Barrett's confirmation to the Supreme Court is calling for the ouster of Sen. Dianne Feinstein as the Judiciary Committee's top Democrat. The statement from the head of NARAL Pro-Choice America further fueled a liberal backlash against Feinstein (D-Calif.), who during the Trump presidency has been a target of critics who say she has been far too passive in battling the administration, especially when it comes to its judicial nominees. Liberal activists were irate about Feinstein's praise of Republicans — particularly the committee chairman, Sen. Lindsey O. Graham (R-S.C.) — for how they had conducted Barrett's confirmation hearings, which concluded Thursday. Barrett is expected to be confirmed later this month. 'Amy Barrett and this power grab pose a grave threat to every freedom and right we hold dear and tears the very fabric of our democracy,' said NARAL's president, Ilyse Hogue. 'Americans — whose lives hang in the balance — deserve leadership that underscores how unprecedented, shameful and wrong this process is. Feinstein,' Hogue said, 'failed to make this clear and in fact offered an appearance of credibility to the proceedings that is wildly out of step with the American people. As such, we believe the committee needs new leadership.'"
Saturday, 17 October 2020, Day 1,366:
Election 2020 Updates: In Two Midwest Rallies, Trump Rails Against the Left, The New York Times, Saturday, 17 October 2020:
Campaigning in Michigan and Wisconsin, Trump calls Biden agenda 'menacing.'

Biden campaign advises caution, again, even as national polls favor the Democrat.

Mail voting in Florida surpasses primary levels with more than 2.4 million ballots returned.

Trump calls Ben Sasse 'a liability to the Republican Party,' hitting back at the Nebraska senator after scathing critique.

Women march in Washington, both for and against Judge Barrett.

'Their fates are tied together': How the president's woes are plaguing Senator Joni Ernst in Iowa.

Climate change is on the agenda for the final Biden-Trump debate.

If he loses the election, Trump mused Friday, 'Maybe I'll have to leave the country.'
Other significant developments are included in this article.
Election 2020: Trump holds back-to-back rallies in Midwest, and Biden campaign warns presidential race is neck-and-neck, The Washington Post, Colby Itkowitz and Hannah Knowles, Saturday, 17 October 2020: "President Trump traveled to the Midwest on Saturday for back-to-back evening rallies in Michigan and Wisconsin, two states he won by a hair in 2016 in surprise upsets. Neither side is taking those states for granted this time. Vice President Pence will head to Pennsylvania, another crucial state that had traditionally voted for a Democrat in presidential elections, but narrowly went for Trump four years ago. Democratic nominee Joe Biden and running mate Sen. Kamala D. Harris (Calif.) have no public events scheduled today. The Biden campaign sent a memo to supporters urging them not to become complacent in the election's final weeks even if polling shows them ahead.
Here are a few of the significant developments included in this article.
Federal Appeals Courts Emerge as Crucial for Trump in Voting Cases. Federal district courts have tended to rule for Democrats in litigation over how to run the election, but appeals courts, well stocked with the president's nominees, are blocking them. The New York Times, Jim Rutenberg and Rebecca R. Ruiz, Saturday, 17 October 2020: "This month, a federal judge struck down a decree from Gov. Greg Abbott of Texas limiting each county in the state to a single drop box to handle the surge in absentee ballots this election season, rejecting Mr. Abbott's argument that the limit was necessary to combat fraud. Days later, an appellate panel of three judges appointed by President Trump froze the lower court order, keeping Mr. Abbott's new policy in place — meaning Harris County, with more than two million voters, and Wheeler County, with well under 4,000, would both be allowed only one drop box for voters who want to hand-deliver their absentee ballots and avoid reliance on the Postal Service. The Texas case is one of at least eight major election disputes around the country in which Federal District Court judges sided with civil rights groups and Democrats in voting cases only to be stayed by the federal appeals courts, whose ranks Mr. Trump has done more to populate than any president in more than 40 years. The rulings highlight how Mr. Trump's drive to fill empty judgeships is yielding benefits to his re-election campaign even before any major dispute about the outcome may make it to the Supreme Court. He made clear the political advantages he derives from his power to appoint judges when he explained last month that he was moving fast to name a successor to Justice Ruth Bader Ginsburg so the Supreme Court would have a full contingent to handle any election challenges, which he has indicated he might bring in the event of a loss."
Republican Senator David Perdue of Georgia called out for mocking Senator Kamala Harris's first name, echoing Trump, The Washington Post, Meryl Kornfield, Saturday, 17 October 2020: "Sen. David Perdue (R-Ga.) on Friday drew the condemnation of his opponent after mispronouncing the first name of Democratic vice-presidential candidate Kamala D. Harris (Calif.), the senator's colleague of nearly four years. 'This kind of vile, race-baiting trash talk is what President Trump has unleashed from sitting Republican members in the Senate,' Democrat Jon Ossoff said in an interview with Joy Reid on MSNBC. Speaking before President Trump arrived at a campaign rally in Macon, Ga., Perdue said, 'Ka-ma-la, Ka-ma-la, Kamala-mala-mala, I don't know, whatever,' seeming to pause for a smattering of laughs."
Sunday, 18 October 2020, Day 1,367:
Some Global Coronavirus Updates for Sunday, 18 October 2020: Governors Ask How Vaccines Will Be Distributed, The New York Times, Sunday, 18 August 2020:
Once there's a vaccine, how will it be doled out? Governors have questions.

Americans are getting rival predictions for the pandemic days ahead.

Twitter removes a false tweet against masks by White House virus adviser.

The Wichita mayor gets a death threat over the city's virus rules.

New York shuts down a wedding amid fears it would draw 10,000 people.

Talks on broad relief are stuck as time runs short, Pelosi says, while Senate Republicans plan narrow bills.

Deaths are not keeping pace with the sharply rising case counts in Europe and the U.S. — yet.

New York will allow ski resorts to reopen at reduced capacity.
Many other significant developments are included in this article.
Twitter removes tweet from top Trump Covid-19 adviser Scott Atlas claiming falsely that masks don't work, NBC News, Allan Smith, Sunday, 18 October 2020: "Twitter on Sunday removed a tweet from one of President Donald Trump's top Covid-19 advisers, which falsely claimed that masks don't work to prevent the spread of coronavirus. The tweet no longer appeared on the site Sunday morning, replaced with a note saying 'This Tweet is no longer available' and a link to Twitter's rules and policies explaining why the company removes or limits certain posts."
Election 2020 Updates: Trump Holds Rally in Nevada After Biden Campaigns in North Carolina, The New York Times, Sunday, 18 October 2020:
Trump is campaigning in Nevada, a crucial battleground.

Biden rallies voters in North Carolina, a critical state for Trump to keep in his column.

Whitmer slams Trump for encouraging 'lock her up' chants at his Michigan rally.

Biden focuses on the plight of shuttered bars and clubs in a new ad faulting Trump.

Senator Chris Coons says he is open to steps to 'rebalance' the Supreme Court.

Biden is vastly outspending Trump in TV advertising, maintaining a nearly 2-to-1 advantage on the airwaves.

In public, Team Trump projects confidence. In private, it's a different story.

Senator John Cornyn says getting Trump to mend his ways is like someone trying to 'change their spouse.'
Many other significant developments are included in this article.
Election 2020: Biden campaigns in North Carolina; Trump visits Nevada and California, The Washington Post, Felicia Sonmez and Hannah Knowles, Sunday, 18 October 2020: "Former vice president Joe Biden campaigned Sunday in North Carolina, where he held an afternoon event encouraging supporters to vote early and a virtual meeting with African American faith leaders. President Trump, meanwhile, continued his swing west, headlining a rally Sunday night in Carson City, Nev., a day after events in Michigan and Wisconsin. He also attended a church service in Las Vegas and held a fundraiser in Newport Beach, Calif.
Here are a few significant developments included in this article.
'Lock Them All Up': Trump's Attack on Michigan Governor Gretchen Whitmer Fits a Damaging Pattern, The New York Times, Jonathan Martin, Sunday, 18 October 2020: "Trump is blurting out snippets of his inner monologue by musing about how embarrassing it would be to lose to Mr. Biden — and how he'd never return to whatever state he happens to be in if its voters don't help re-elect him. He's highlighting his difficulties with key constituencies, like women and older voters, by wondering out loud why they've forsaken him, rather than offering a message to bring more of them back into his camp. And perhaps most damaging, to him and other Republicans on the ballot, he is further alienating these voters and others by continuing to minimize the pandemic and attacking women in positions of power. A new low point came on Saturday, when Mr. Trump held a rally in Muskegon, Mich., where he demanded that Gov. Gretchen Whitmer reopen the state and then said 'lock them all up' after his supporters chanted 'lock her up!' It was a stunningly reckless comment from a president whose own F.B.I. this month arrested 14 men who it said had been plotting to kidnap Ms. Whitmer, a Democrat, and were captured on video with an array of weapons allegedly planning the crime. Mr. Trump has assailed Ms. Whitmer for months, disregarding her solid approval ratings with independent voters and women, two groups he is purportedly trying to court." See also, Michigan Governor Gretchen Whitmer Says Trump Incites Domestic Terrorism, NPR, Barbara Sprunt, Sunday, 18 October 2020: "Michigan Gov. Gretchen Whitmer, who the FBI says was targeted in a foiled kidnapping plot, on Sunday accused President Trump of fanning the flames of domestic terrorism when he didn't put a stop to chants of 'lock her up!' that erupted the day before during a rally in her home state. 'It's incredibly disturbing that the president of the United States, 10 days after a plot to kidnap, put me on trial and execute me — 10 days after that was uncovered — the president is at it again and inspiring and incentivizing and inciting this kind of domestic terrorism,' she said on NBC's Meet the Press. During his rally in Muskegon, Mich., on Saturday, Trump blamed Whitmer for imposing what he sees as too severe restrictions on the state during the coronavirus pandemic. That led to a chorus of 'lock her up!' chants. And instead of condemning the chants, Trump seemed to egg on his supporters, smiling and saying, 'You got to get your governor to open up your state,' and 'Lock them all up.'"
Amy Coney Barrett's Silence Is an Expression of Extremism. The conservative judge's refusal to answer fundamental questions at her Supreme Court confirmation hearings demonstrated just how far Trump has moved the margins of our political culture. The New Yorker, Amy Davidson Sorkin, Sunday, 18 October 2020: "On the second day of Amy Coney Barrett's Senate Judiciary Committee hearings for a seat on the Supreme Court, she and Cory Booker had an exchange that indicated that both the Court and the country are nearing a precarious point. Did she believe, Booker asked, that 'every Pres­ident should make a commitment, un­equivocally and resolutely, to the peace­ful transfer of power?' Barrett raised her eyebrows, and chose her words carefully. 'Well, Senator, that seems to me to be pulling me in a little bit into this question of whether the President has said that he would not peacefully leave office,' she said. 'And so, to the extent that this is a political controversy right now, as a judge, I want to stay out of it and I don't want to express a view.' A President should absolutely make such a commitment; it's in the job description. Yet, even when Booker reminded Barrett, who has described herself as an originalist and a textualist, of the importance of the peaceful transition of power to the Founders, the most she would allow was that America had been lucky that 'disappointed voters' had always accepted election results. To say that a disappointed President might have an obligation to do so was apparently too far for her to go. What Barrett did offer was a study in the extent to which not giving an answer can be an expression of extremism. Her demurrals were more, even, than those of Justices Neil Gorsuch and Brett Kavanaugh, in their hearings, a measure of how thoroughly President Trump has moved the margins of our political culture."
Federal judge strikes down Trump plan to slash food stamps  for 700,000 unemployed Americans, The Washington Post, Spencer S. Hsu, Sunday, 18 October 2020: "A federal judge on Sunday formally struck down a Trump administration attempt to end food stamp benefits for nearly 700,000 unemployed people, blocking as 'arbitrary and capricious' the first of three such planned measures to restrict the federal food safety net. In a scathing 67-page opinion, Chief U.S. District Judge Beryl A. Howell of D.C. condemned the Agriculture Department for failing to justify or even address the impact of the sweeping change on states, saying its shortcomings had been placed in stark relief amid the coronavirus pandemic, during which unemployment has quadrupled and rosters of the Supplemental Nutrition Assistance Program have grown by more than 17 percent, with more than 6 million new enrollees. The rule 'at issue in this litigation radically and abruptly alters decades of regulatory practice, leaving States scrambling and exponentially increasing food insecurity for tens of thousands of Americans,' Howell wrote, adding that the Agriculture Department 'has been icily silent about how many [adults] would have been denied SNAP benefits had the changes sought . . . been in effect while the pandemic rapidly spread across the country.' The judge concluded that the department's 'utter failure to address the issue renders the agency action arbitrary and capricious.'" See also, Federal judge strikes down Trump rule that could have cut food stamps for nearly 700,000 unemployed Americans, CNN Politics, Tami Luhby, Sunday, 18 October 2020: "A federal judge Sunday struck down a Trump administration rule that could have stripped food stamps from nearly 700,000 people, saying the US Department of Agriculture has been 'icily silent' about how many Americans would have been denied benefits had the changes been in effect during the pandemic."
Monday, 19 October 2020, Day 1,368:
Some Global Coronavirus Updates for Monday, 19 October 2020: Virus Surges in New Jersey, Where It Was Once Contained. Experts are alarmed by the White House's embrace of the "herd immunity" theory. President Trump called Dr. Fauci "a disaster." The New York Times, Monday, 19 October 2020:
New Jersey contained the virus. Now it's surging there again.

Public health experts are alarmed by a 'herd immunity' theory endorsed by Trump officials.

Trump calls Fauci a 'disaster.'

Wisconsin judge upholds governor's order restricting indoor dining.

California plans to have a 'second set of eyes' on vaccines once they're approved.

European countries impose targeted restrictions, desperate to avoid full lockdowns.

Get vaccinated right away? Polls find growing hesitation in the U.S.

Cuomo's virus crackdown angers Catholics, who say they're singled out.
Many other significant developments are included in this article.
Some significant developments in the coronavirus pandemic for Monday, 19 October 2020: A deal on coronavirus stimulus bill remains elusive as Pelosi's deadline looms, The Washington Post, Antonia Noori Farzan, Rick Noack, Siobhán O'Grady, Brittany Shammas, Darren Sands, and Reis Thebault, Monday, 19 October 2020: "House Speaker Nancy Pelosi reported signs of progress in the ongoing negotiations over a new coronavirus relief bill Monday night, but her fellow Democrats and the Trump administration remained far apart after a day of lobbing attacks at one another. Pelosi (D-Calif.) spoke to Treasury Secretary Steven Mnuchin, her Trump administration interlocutor, for an hour Monday, one day before the deadline Pelosi set to get stimulus legislation passed before the Nov. 3 election. On MSNBC on Monday night, Pelosi said, 'We have finally in the last 24 hours … come to a place where they are willing to address the crisis.' That note of cautious optimism came after President Trump accused Pelosi of stalling and posited that it would hurt Democrats at the polls. Pelosi, meanwhile, insisted to colleagues that she wants to pass legislation before the election because she doesn't want to carry 'the droppings of this grotesque elephant into the next presidency.' The stock market slid Monday as hopes for the deal faded and disagreements persisted over funding for state and local governments, liability protections for businesses and a variety of other issues.
Here are a few of the significant developments included in this article.
Trump's den of dissent: Inside the White House task force as coronavirus surges, The Washington Post, Yasmeen Abutaleb, Philip Rucker, Josh Dawsey, and Robert Costa, Monday, 19 October 2020: "As summer faded into autumn and the novel coronavirus continued to ravage the nation unabated, Scott Atlas, a neuroradiologist whose commentary on Fox News led President Trump to recruit him to the White House, consolidated his power over the government's pandemic response. Atlas shot down attempts to expand testing. He openly feuded with other doctors on the coronavirus task force and succeeded in largely sidelining them. He advanced fringe theories, such as that social distancing and mask-wearing were meaningless and would not have changed the course of the virus in several hard-hit areas. And he advocated allowing infections to spread naturally among most of the population while protecting the most vulnerable and those in nursing homes until the United States reaches herd immunity, which experts say would cause excess deaths, according to three current and former senior administration officials. Atlas also cultivated Trump's affection with his public assertions that the pandemic is nearly over, despite death and infection counts showing otherwise, and his willingness to tell the public that a vaccine could be developed before the Nov. 3 election, despite clear indications of a slower timetable. Atlas's ascendancy was apparent during a recent Oval Office meeting. After Trump left the room, Atlas startled other aides by walking behind the Resolute Desk and occupying the president's personal space to keep the meeting going, according to one senior administration official."
Centers for Disease Control and Prevention (CDC) says to passengers and workers: Wear a mask when you are on a plane, train, bus, or other public transit, The Washington Post, Lena H. Sun, Michael Laris, and Lori Aratani, Monday, 19 October 2020: "The Centers for Disease Control and Prevention on Monday strongly recommended in newly issued guidelines that all passengers and workers on planes, trains, buses and other public transportation wear masks to control the spread of the novel coronavirus. The guidance was issued following pressure from the airline industry and amid surging cases of the coronavirus and strong evidence on the effectiveness of masks in curbing transmission, according to CDC officials. The recommendations fall short of what transportation industry leaders and unions had sought, and come long after evidence in favor of mask-wearing was well established. The CDC had previously drafted an order under the agency's quarantine powers that would have required all passengers and employees to wear masks on all forms of public transportation, according to a CDC official who spoke on the condition of anonymity to discuss internal deliberations. Such orders typically carry penalties. The order was blocked by the White House, the official said. It was first reported by the New York Times."
Trump Calls Dr. Anthony Fauci 'a Disaster' and Shrugs Off the Coronavirus as Infections Soar, The New York Times, Sheryl Gay Stolberg, Maggie Haberman, and Noah Weiland, Monday, 19 October 2020: "President Trump attacked Dr. Anthony S. Fauci as 'a disaster' on Monday and said, despite signs that the nation was headed toward another coronavirus peak, that people were 'tired' of hearing about the virus from 'these idiots' in the government. The broadside, during a conference call with campaign staff just two weeks before Election Day, was hardly the closing message Trump advisers were looking for. It threatened to focus the electorate squarely on the president's coronavirus response and pitted him against Dr. Fauci, who as the nation's top infectious disease expert is a career government scientist the public likes and trusts far more than Mr. Trump. In increasingly vocal terms, Dr. Fauci has been separating himself from the White House and warning Americans to 'hunker down' and brace for a difficult winter — a message at odds with Mr. Trump's repeated, if false, assurances that the nation is 'rounding the corner' on a pandemic that has claimed about 220,000 American lives."
The Government Accountability Office will investigate Trump officials' interference at the Centers for Disease Control and Prevention (CDC) and at the Food and Drug Administration, Politico, Dan Diamond, Monday, 19 October 2020: "The government's independent watchdog will investigate whether Trump administration officials improperly interfered with the coronavirus response at the Centers for Disease Control and Prevention and the Food and Drug Administration, Senate Democrats announced on Monday. The Democrats demanded the probe just over a week ago, citing reports from POLITICO and other outlets that detailed how political appointees sought to steer the science agencies' policies and communications to match with President Donald Trump's efforts to minimize the pandemic."
Election 2020 Updates: Rule Change for Last Debate Seeks to Limit Interruptions. The debate commission will mute President Trump and Joe Biden during portions of Thursday's debate. A deadlocked Supreme Court allowed extra time for mail-in voting in Pennsylvania. And Mr. Trump attacked Dr. Anthony Fauci, calling him a "disaster." The New York Times, Monday, 19 October 2020:
Taking aim at interruptions, the debate commission will mute Trump and Biden during portions of Thursday's debate.

A deadlocked Supreme Court allows extra time for some Pennsylvania ballots.

In a long day in Arizona, Trump repeats dismissive remarks about the pandemic and revives his claim that Democrats want to 'destroy' the suburbs.

Democrats fail in an effort to shut down Senate business in protest of the Barrett nomination, but vow to try again.

Trump calls Fauci 'a disaster' and says Americans are tired of virus warnings from 'these idiots.'

Pelosi and Mnuchin are racing against a Tuesday deadline for a new stimulus deal.

In-person early voting begins this week in Florida and Wisconsin, where Trump needs to win.

A new Trump ad featuring the president in a mask tries to recast his virus response.
Many other significant developments are included in this article.
Election 2020: Debate commission to mute Trump and Biden microphones during parts of Thursday debate, The Washington Post, Felicia Sonmez, Josh Dawsey, and John Wagner, Monday, 19 October 2020: "The Commission on Presidential Debates said Monday night that it will mute President Trump's and Democratic nominee Joe Biden's microphones during parts of Thursday's presidential debate at Belmont University in Nashville. The commission said it will give Trump and Biden two minutes apiece to speak uninterrupted at the start of each segment. Trump's campaign has repeatedly opposed the idea of granting the moderator the power to shut off a candidate's microphone — an idea that has been floated in the aftermath of the first debate, during which Trump repeatedly interrupted and jeered at Biden.
Here are a few of the significant developments included in this article.
Supreme Court to Review 2 of Trump's Major Immigration Policies, The New York Times, Adam Liptak, Monday, 19 October 2020: "The Supreme Court agreed on Monday to review two major Trump administration immigration initiatives, adding them to a docket now crowded with cases that will test President Trump's agenda and policies. The court, which might have been expected to tread cautiously while it is short-handed in the aftermath of Justice Ruth Bader Ginsburg's death last month, has instead seemed determined to weigh in on many aspects of the Trump presidency, even if it could end soon. The cases the court took on Monday are challenges to a program that has forced at least 60,000 asylum seekers to wait in Mexico while their requests are heard and the diversion of $2.5 billion in Pentagon money to build a barrier on the southwestern border. In the past week alone, the court handed Mr. Trump at least interim victories by allowing his administration to cut short fieldwork for the 2020 census and by fast-tracking a case on whether it may exclude undocumented immigrants from the population figures used to allocate congressional seats. The court's actions raised the prospect that it might allow the president to influence the reapportionment process to benefit Republican states even if he loses the election." See also, Supreme Court to hear challenges to Trump border wall funding and asylum policies, CNN Politics, Priscilla Alvarez, Monday, 19 October 2020: "The Supreme Court said on Monday it would take up cases concerning President Donald Trump's border wall and a controversial policy that requires asylum seekers to remain in Mexico as they await hearings in the United States. The border wall and asylum policy, informally known as 'remain in Mexico,' have been cornerstones of the Trump administration's immigration agenda. While the cases likely won't be considered until next year, the move to take up both cases comes just weeks before the presidential election in which Trump has been touting the wall and efforts to stop undocumented immigrants from entering the US." See also, Supreme Court to review Trump's border wall funding and 'Remain in Mexico' program, The Washington Post, Robert Barnes, Monday, 19 October 2020: "The Supreme Court on Monday said it would take up two challenges to President Trump's immigration initiatives: his diversion of military funds to pay for construction of the southern border wall, and a policy that has required tens of thousands of asylum seekers to remain in Mexico while their claims are processed. The Trump administration had asked the court to intervene in both because of decisions against it in lower courts. Also in both cases, the justices have previously allowed the administration to proceed with its plans while the merits of the issues were litigated."
Trump Is Launching an All-Out Assault on the Next Debate Moderator, NBC's Kristen Welker, Vanity Fair, Caleb Ecarma, Monday, 19 October 2020:  "With the final presidential debate just a few days out, Donald Trump and his allies have launched a preemptive strike against its moderator, NBC News White House correspondent Kristen Welker, in an attempt to portray the Thursday contest as rigged from the start. 'She's a radical Democrat,' Trump told supporters on Monday in Arizona, adding that the journalist has been 'screaming questions at me for a long time.' The onstage attack follows him tweeting Saturday how Welker has 'always been terrible & unfair, just like most of the Fake News reporters, but I'll still play the game.' Such a strategy of trying to intimidate the moderators is part of the Trump playbook. He similarly suggested that Fox News anchor Chris Wallace, who moderated the initial September 29 debate, and C-SPAN's Steve Scully, who was scheduled to oversee the second debate, would treat him unfairly. (Trump refused to participate in the second face-off after it was changed to a virtual format following his COVID-19 diagnosis; it was later cancelled)."
Trump's Labor Secretary Eugene Scalia Is a Wrecking Ball Aimed at Workers, The New Yorker, Eyal Press, Monday, 19 October 2020: "As Election Day looms, Eugene Scalia, a cunning lawyer committed to dismantling regulation, is weakening one employee protection after another…. Like many other Cabinet officials in the Trump Administration, Scalia had credentials that suggested an antagonism toward the agency he was appointed to run. The official role of the Labor Department is 'to foster, promote and develop the welfare of the wage earners, job seekers and retirees of the United States.' As an attorney, Scalia had spent decades helping corporations gut or evade government regulations, including worker protections."
Virginia Governor Ralph Northam calls for Virginia Military Institute (VMI) investigation after Black cadets describe relentless racism, The Washington Post, Ian Shapira, Monday, 19 October 2020: "Virginia Gov. Ralph Northam (D) ordered an investigation into the culture at the Virginia Military Institute on Monday after Black cadets and alumni described relentless racism at the nation's oldest state-supported military college. The governor, who graduated in VMI's Class of 1981, co-wrote a letter to the college's Board of Visitors informing it that the state will fund an independent probe into the school's treatment of its Black students. His action followed a Washington Post story detailing a lynching threat, Klan reminiscences and Confederacy veneration at the Lexington school, whose cadets fought and died for the slaveholding South during the Civil War."
Justice Department Says Trump's Denial of Rape Accusation Was an Official Act. The writer E. Jean Carroll sued the president for defamation after he denied sexually assaulting her in the 1990s. Now the government wants to defend him. The New York Times, Benjamin Weiser and Alan Feuer, 19 October 2020: "The Justice Department said on Monday that President Trump should not be sued personally for having denied a rape allegation because he made the statement while acting in his official capacity as president. Lawyers for the government made the argument as they defended Attorney General William P. Barr's decision to intervene in a defamation lawsuit filed in a New York court against President Trump by E. Jean Carroll, the writer. Ms. Carroll has said that Mr. Trump raped her in a department store two decades ago and then falsely denied the attack while in office, branding her a liar and harming her reputation. But Justice Department lawyers say that even though the allegation concerns an incident that occurred decades before Mr. Trump became president, his denial was still an official act because he "addressed matters relating to his fitness for office as part of an official White House response to press inquiries."
U.S. Diplomats and Spies Battle Trump Administration Over Suspected Attacks, The New York Times, Ana Swanson, Edward Wong, and Julian E. Barnes, Monday, 19 October 2020: "American officials in China, Cuba and Russia say U.S. agencies are concealing the true extent of the episodes, leaving colleagues vulnerable to hostile actions abroad."
Tuesday, 20 October 2020, Day 1,369:
Some Global Coronavirus Updates for Tuesday, 20 October 2020: A Third Coronavirus Surge Has Taken Root in the U.S., The New York Times, Tuesday, 20 October 2020:
A third surge of coronavirus infections has now firmly taken hold across much of the United States.

The pandemic's real toll in the U.S.? 300,000 deaths, and it's not just from the coronavirus.

How the F.D.A. did an end run around the White House to issue vaccine guidelines.

Cuomo says N.Y. won't enforce restrictions on three neighbors, after confusion over quarantine for Pennsylvania travelers.

Massachusetts study finds no rise in suicides during pandemic lockdown.

All 62 residents of a Kansas nursing home caught the virus in two weeks.

Argentina, which had early success in controlling the virus, reports its millionth case.

As hospital beds fill up in New Mexico, its governor orders new retail restrictions.
Many other significant developments are included in this article.
Some significant developments in the coronavirus pandemic for Tuesday, 20 October 2020: Nearly 300,000 more people have died in the U.S. than in a typical year because of coronavirus, The Washington Post, Antonia Noori Farzan, Jennifer Hassan, Lateshia Beachum, Miriam Berger, Brittany Shammas, Hamza Shaban, Meryl Kornfield, Ruby Mellen, and Reis Thebault, Tuesday, 20 October 2020: "The novel coronavirus has caused about 285,000 more deaths in the United States between Feb. 1 and Sept. 16 than in an average year, according to a report Tuesday, released by the Centers for Disease Control and Prevention. The health agency said people ages 25 to 44 were particularly hit hard, with an 'excess death' rate shooting up 26.5 percent over that in past years. Racial and ethnic minority groups, including Black Americans and Latinos, were found to be among the hardest hit. The report comes as the United States struggles with yet another spike in virus infections. Nearly every state is reporting more cases now than at the end of September, and most states have seen their seven-day average of new infections surge by more than 40 percent, according to data tracked and analyzed by The Washington Post. At least 10 states set records Tuesday for virus hospitalizations.
Here are a few of the significant developments included in this article.
The coronavirus pandemic has caused nearly 300,000 more deaths than expected in a typical year, The Washington Post, Lenny Bernstein, Tuesday 20 October 2020: "The coronavirus pandemic has left about 299,000 more people dead in the United States than would be expected in a typical year, two-thirds of them from covid-19 and the rest from other causes, the Centers for Disease Control and Prevention reported Tuesday. The CDC said the novel coronavirus, which causes covid-19, has taken a disproportionate toll on Latinos and Blacks, as previous analyses have noted. But the CDC also found, surprisingly, that it has struck 25- to 44-year-olds very hard: Their 'excess death' rate is up 26.5 percent over previous years, the largest change for any age group."
How the Food and Drug Administration (F.D.A.) Stood Up to Trump. After months of caving to pressures from the White House, Commissioner Stephen Hahn and a band of agency scientists have eked out a few victories. The New York Times, Sheila Kaplan, Sharon LaFraniere, Noah Weiland, and Maggie Haberman, Tuesday, 20 October 2020: "On Sept. 23, Dr. Stephen M. Hahn left a virtual meeting of the White House's coronavirus task force to take a call from the president's chief of staff, Mark Meadows. Mr. Meadows was angry with Dr. Hahn, the head of the Food and Drug Administration, for pushing new guidelines for vaccine developers, according to two senior administration officials familiar with the call who requested anonymity because they were not authorized to discuss it. The F.D.A. wanted to require two months of follow-up data to make sure a vaccine was safe and effective, all but ensuring one would not be ready by Election Day as President Trump had promised. Mr. Meadows told the commissioner the White House would not sign off on the guidance because it was unnecessary and would delay vaccine approval, so he should drop it, the officials said. Dr. Hahn had been overruled by the White House before, most notably when the agency caved to the president's desire to authorize the malaria drug hydroxychloroquine to treat Covid-19 despite a lack of evidence. This time, stung by embarrassing scientific misstatements he made at a news conference in late August and concerned about the imperiled scientific credibility of the agency, Dr. Hahn would not be as obedient. Mr. Meadows, Jared Kushner, the president's son-in-law and senior adviser, and the president himself have called Dr. Hahn directly to urge him to speed up emergency authorization of vaccines and treatments, according to the two senior administration officials. But despite the White House refusal to approve the new vaccine guidance document, the F.D.A. published the guidelines in briefing materials to an advisory committee that will discuss them on Thursday, effectively making them official. And nearly two weeks after Mr. Trump called the antibody treatment he received when sick with Covid-19 a miraculous 'cure' and said that he had authorized it, the F.D.A. has not yet approved it."
Election 2020 Updates: Trump Campaign Coffers Shrink to $63 Million Two Weeks Before Election Day, The New York Times, Tuesday, 20 October 2020:
In latest F.E.C. filing, Trump campaign's cash on hand has dwindled.

Trump says before coronavirus he never planned on campaigning in Erie, Pa. 'We had this thing won.'

Michigan and Pennsylvania say they can finish counting ballots within three days of the election.

Florida sees a record early vote, with Democrats casting more mail-in ballots than Republicans.

Records shed new light on Trump's business pursuits in China, including a bank account there.

Trump cuts a '60 Minutes' interview short, and then taunts Lesley Stahl on Twitter.

A poll finds Trump and Biden tied in Georgia, and Democrats gaining in Senate races.

'No more business as usual': Democrats weigh boycott of committee vote on Judge Barrett.
Many other significant developments are included in this article.
Election 2020: Trump laments having to visit Erie, Pa.; Obama to make first in-person campaign event for Biden, The Washington Post, Colby Itkowitz, Felicia Sonmez, John Wagner, Josh Dawsey, and Paulina Firozi, Tuesday, 20 October 2020: "President Trump on Tuesday returned to the battleground state of Pennsylvania, where he told supporters that had it not been for the coronavirus pandemic upending the economy he would never have come back to Erie to campaign. Democratic nominee Joe Biden stayed off the trail as he focused on preparations for the crucial final debate in Nashville on Thursday.
Here are a few significant developments included in this article.
Elect Joe Biden. Reject Donald Trump. Our View: In 2016, we broke tradition in urging you not to vote for Trump. Now we're making our first presidential endorsement. We hope it's our last. USA Today, The Editorial Board, Tuesday, 20 October 2020: Four years ago, the Editorial Board — an ideologically and demographically diverse group of journalists that is separate from the news staff and operates by consensus — broke with tradition and took sides in the presidential race for the first time since USA TODAY was founded in 1982. We urged readers not to vote for Donald Trump, calling the Republican nominee unfit for office because he lacked the 'temperament, knowledge, steadiness and honesty that America needs from its presidents.' We stopped short, however, of an outright endorsement of Hillary Clinton, the Democratic nominee. This year, the Editorial Board unanimously supports the election of Joe Biden, who offers a shaken nation a harbor of calm and competence."
Trump's Tax Records Reveal Details About His Own Activities in China, Including a Previously Unknown Bank Account, The New York Times, Mike McIntire, Russ Buettner, and Susanne Craig, Tuesday, 20 October 2020: "President Trump and his allies have tried to paint the Democratic nominee, Joseph R. Biden Jr., as soft on China, in part by pointing to his son's business dealings there. Senate Republicans produced a report asserting, among other things, that Mr. Biden's son Hunter 'opened a bank account' with a Chinese businessman, part of what it said were his numerous connections to 'foreign nationals and foreign governments across the globe.' But Mr. Trump's own business history is filled with overseas financial deals, and some have involved the Chinese state. He spent a decade unsuccessfully pursuing projects in China, operating an office there during his first run for president and forging a partnership with a major government-controlled company. And it turns out that China is one of only three foreign nations — the others are Britain and Ireland — where Mr. Trump maintains a bank account, according to an analysis of the president's tax records, which were obtained by The New York Times. The foreign accounts do not show up on Mr. Trump's public financial disclosures, where he must list personal assets, because they are held under corporate names. The identities of the financial institutions are not clear."
Trump Calls on Attorney General William Barr to 'Act' Against Biden Before Election. The president is increasingly fixated on seeing criminal action against his political opponents. The New York Times, Maggie Haberman and Michael Crowley, Tuesday, 20 October 2020: "President Trump on Tuesday called on William P. Barr, the attorney general, to take action before Election Day against his Democratic opponent, former Vice President Joseph R. Biden Jr., over his son's foreign work, an extraordinary attempt to pressure the government's chief law enforcement to help him politically. The president made the remark during an interview with 'Fox & Friends,' after days of caustic criticism of Mr. Biden, the moderators of the presidential debates, the news media and, increasingly, Mr. Barr. He recently said the attorney general would go down in history 'as a very sad, sad situation' if he did not indict Democrats like Mr. Biden and former President Barack Obama. 'We've got to get the attorney general to act," Mr. Trump said on Tuesday, when asked whether he wants to see investigations into unverified information about Mr. Biden and his son Hunter that the president's personal lawyer, Rudolph W. Giuliani, claims he recently obtained. Mr. Giuliani, who has made a range of outlandish and false assertions in an effort to damage the president's rivals and critics, has refused to provide news outlets with the information he claims to have." See also, Trump asks Attorney General William Barr to investigate dubious claims against Joe and Hunter Biden, The Guardian, Martin Pengelly and Tom McCarthy, Tuesday, 20 October 2020: "William Barr 'has to act' and appoint a special prosecutor to investigate Joe Biden and his son Hunter before election day, Donald Trump said on Tuesday, addressing his attorney general via his favorite medium, the Fox & Friends morning show. Hunter Biden is the subject of reports by the New York Post about a laptop hard drive purportedly left at a repair shop in Delaware and obtained by Trump ally Rudy Giuliani. The former New York mayor is now Trump's personal attorney and his search for political dirt on the Bidens has played out in public, having contributed to Trump's impeachment for approaches made to Ukraine. The Post stories, about alleged corruption involving an energy company, have not been verified by other outlets and have been treated with caution by social media platforms. Fox News is reported to have passed on the story, meant as an 'October surprise' to boost the president as he struggles against Biden in the polls, given concerns over its credibility. On Monday the New York Times reported dissent in the Murdoch paper's newsroom over its hurried production. One former Post staffer, who spoke on condition of anonymity, told the Guardian: 'This reeks.' But Fox has shown no compunction about discussing the claims widely on its air. In a 45-minute telephone interview on Tuesday, the Fox & Friends hosts asked Trump about it repeatedly."
Voters in Two States Report Threatening 'Vote for Trump' Emails, The New York Times, Nick Corasaniti, Ben Decker, and Stephanie Saul, Tuesday, 20 October 2020: "Voters in Florida and Alaska reported receiving menacing and deceptive emails on Tuesday that used false claims about public voting information to threaten voters: 'Vote for Trump on Election Day or we will come after you.' (There is no way for any group to know for whom individual voters cast their ballots.) One of the emails, obtained by The New York Times, came from an address that suggested an affiliation with the Proud Boys, a far-right group. But metadata from the email shows that it did not come from the displayed email address — 'info@officialproudboys.com' — but instead originated from an Estonian email server."
Lawyers say they can't find the parents of 545 migrant children separated by the Trump administration, NBC News, Julia Ainsley and Jacob Soboroff, Tuesday, 20 October 2020: "Lawyers appointed by a federal judge to identify migrant families who were separated by the Trump administration say they have yet to track down the parents of 545 children, and that approximately two-thirds of those parents were deported to Central America without their children, according to a filing from the ACLU on Tuesday. The Trump administration instituted a 'zero tolerance' policy in 2018 that separated migrant children and parents at the southern U.S. border. The administration later confirmed that it had actually begun separating families in 2017 along some portions of the border under a pilot program. The ACLU and other pro-bono law firms were tasked with finding the members of families separated during that pilot program. Unlike the 2,800 families separated under zero tolerance in 2018, most of whom remained in custody when zero tolerance was ended by executive order, many of the more than 1,000 parents separated from their children under the pilot program had already been deported before a federal judge in California ordered they be found." See also, Parents of 545 Children Separated at the U.S.-Mexico Border Still Can't Be Found, NPR, Mark Katkov, published on Wednesday, 21 October 2020: "Despite a federal judge's order that the government reunite families who had been separated at the U.S.-Mexico border under the Trump administration's 'no tolerance' migration policy, the parents of 545 children still can't be found, according to a court document filed Tuesday by the U.S. Justice Department and the American Civil Liberties Union. Thousands of families were separated under the policy before the Trump administration ended the practice in 2018. The ACLU successfully sued the government, winning a court order to reunite families. Thousands of parents and children were reunited within weeks. But about 1,000 families who had been separated in a pilot program in 2017 were not covered by the initial court order — reunification of this group was ordered only last year. The passage of time has made finding both parents and children more difficult." See also, Parents of 545 Children Separated at the Border Cannot Be Found, The New York Times, Caitlin Dickerson, published on Wednesday, 21 October 2020: "A new report shows hundreds of cases in which the deported parents of migrant children who were taken from their families cannot be located."
Wednesday, 21 October 2020, Day 1,370:
Some Global Coronavirus Updates for Wednesday, 21 October 2020: As Schools Across the U.S. Move to Reopen Doors, Boston Does an About-Face, The New York Times, Wednesday, 21 October 2020:
N.J.'s governor, Philip Murphy, is quarantining. Two members of his senior staff have tested positive.

Amtrak chief pleads for billions in aid and warns of thousands of layoffs.

A popular Covid-19 treatment fails in clinical trials.

Cuomo is easing restrictions in some N.Y.C. virus hot spots, even as tough restrictions remain in other areas.

Swamped with virus cases, North Dakota suspends contact tracing.

No, mouthwash will not save you from the coronavirus, despite that study going around.

A vaccine trial volunteer in Brazil has died, but health authorities say the vaccine was not to blame.
Many other significant developments are included in this article.
Some significant developments in the coronavirus pandemic for Wednesday, 21 October 2020: Obama blasts Trump on coronavirus response, Antonia Noori Farzan, Jennifer Hassan, Rick Noack, Ruby Mellen, Marisa Iati, Lateshia Beachum, Hamza Shaban, Darren Sands, and Reis Thebault, Wednesday, 21 October 2020: "Former president Barack Obama delivered an emphatic rebuke of President Trump and his handling of the coronavirus pandemic during campaign stops for Democratic nominee Joe Biden on Wednesday. At a speech in Philadelphia, Obama said his successor has endangered the country and is 'incapable of taking the job seriously. Eight months into this pandemic, cases are rising again across this country,' Obama said. 'Donald Trump isn't suddenly going to protect all of us. He can't even take the basic steps to protect himself,' Earlier that day, Obama spoke at a roundtable event and acknowledged that 'the pandemic would have been tough for any president.' But, without mentioning Trump by name, he stressed 'the degree of incompetence and misinformation, the number of people who might not have died if we'd have done the basics.'
Here are a few of the significant developments included in this article.
Election 2020 Updates: Supreme Court Rules Against Curbside Voting in Alabama, The New York Times, Wednesday, 21 October 2020:
Obama mocks Trump's Chinese bank account: 'They would've called me Beijing Barry.'

Iran used voter data to send threatening emails, F.B.I. says.

Giuliani denies he did anything wrong in the new 'Borat' movie.

A struggling bar owner in a Biden ad also happened to be an 'angel investor.' The ad disappeared.

They're b-a-a-ck! Plexiglass dividers return to the debate stage.

40 million Americans have already voted, with the key state of Wisconsin seeing a big early vote.

Biden has an edge over Trump in Iowa, according to a New York Times/Siena College poll.

A man in Maryland was arrested and charged with threatening to kidnap and kill Biden and Harris.
Many other significant developments are included in this article.
Centers for Disease Control and Prevention (CDC) expands definition of who is a 'close contact' of an individual with covid-19, The Washington Post, Lena H. Sun, Wednesday, 21 October 2020: "Federal health officials issued new guidance on Wednesday that greatly expands the pool of people considered at risk of contracting the novel coronavirus by changing the definition of who is a 'close contact' of an infected individual. The change by the Centers for Disease Control and Prevention is likely to have its biggest impact in schools, workplaces and other group settings where people are in contact with others for long periods of time. It also underscores the importance of mask-wearing to prevent spread of the virus, even as President Trump and his top coronavirus adviser continue to raise doubts about such guidance. The CDC had previously defined a 'close contact' as someone who spent at least 15 consecutive minutes within six feet of a confirmed coronavirus case. The updated guidance, which health departments rely on to conduct contact tracing, now defines a close contact as someone who was within six feet of an infected individual for a total of 15 minutes or more over a 24-hour period, according to a CDC statement Wednesday."
Supreme Court grants Alabama's request for ban on curbside voting, The Washington Post, Robert Barnes, Wednesday, 21 October 2020: "The Supreme Court said Wednesday night that Alabama state officials can prohibit counties from offering curbside voting to people with disabilities and others worried about the coronavirus pandemic. The court's conservative justices granted a request by Alabama's secretary of state to put on hold decisions by lower courts allowing counties that wanted to provide the service to proceed. The vote was 5 to 3, with the court's liberals dissenting."
Election 2020: Obama delivers fiery rebuke of Trump; Trump returns to North Carolina, The Washington Post, Colby Itkowitz, Felicia Sonmez, and John Wagner, Wednesday, 21 October 2020: "Former president Barack Obama on Wednesday unleashed a brutal takedown of President Trump in Philadelphia in his first in-person campaign appearance on behalf of Democratic nominee Joe Biden. Trump, keeping up a rally-a-day pace, returned to the battleground state of North Carolina. Biden's running mate, Sen. Kamala D. Harris (D-Calif.), also campaigned in the Tar Heel State, while Vice President Pence stopped in New Hampshire and Ohio. Biden has advertised no events of his own as he prepares for Thursday's final debate with Trump.
Here are a few of the significant developments included in this article.
Obama delivers blazing critique of Trump in 2020 campaign trail debut, The Washington Post, David Nakamura, Wednesday, 21 October 2020: "Former president Barack Obama delivered a lacerating critique of President Trump in his debut on the 2020 campaign trail Wednesday, denouncing his successor's handling of the coronavirus pandemic and ridiculing him for being unable to even 'protect himself' from covid-19. Speaking at a drive-in rally for Joe Biden in South Philadelphia, Obama attacked Trump on a wide range of issues — including his personal tax payments, embrace of conspiracy theories, handling of the economy and efforts to gut the Affordable Care Act — as he implored Democrats to avoid complacency and turn out at the polls. 'We've got to turn out like never before. We cannot leave any doubt in this election,' Obama said, warning that Trump has suggested he won't accept the results if he loses. Though polls have showed Biden holding a steady lead in Pennsylvania, Obama cautioned: 'I don't care about the polls. There were a bunch of polls last time, and it didn't work out. . . . Not this time. Not this election.'"
National Security officials say Russia and Iran have interfered with the presidential election, CNN Politics, Jeremy Herb, Zachary Cohen, Evan Perez, and Paul P. Murphy, Wednesday, 21 October 2020: "Director of National Intelligence John Ratcliffe said Wednesday both Iran and Russia have obtained US voter registration information in an effort to interfere in the election, including Iran posing as the far-right group Proud Boys to send intimidating emails to voters. Ratcliffe, appearing alongside FBI Director Chris Wray, said at a hastily arranged news conference Wednesday evening that Iran was responsible for the email campaign, made to look like it came from the Proud Boys, as well as spreading disinformation about voter fraud through a video linked in some of the emails. 'This data can be used by foreign actors to attempt to communicate false information to registered voters that they hope will cause confusion, sow chaos and undermine your confidence in American democracy,' Ratcliffe said." See also, U.S. government concludes Iran was behind threatening emails sent to Democrats, The Washington Post, Ellen Nakashima, Amy Gardner, Isaac Stanley-Becker, and Craig Timberg, Thursday, 22 October 2020: "U.S. officials on Wednesday night accused Iran of targeting American voters with faked but menacing emails and warned that both Iran and Russia had obtained voter data that could be used to endanger the upcoming election. The disclosure by Director of National Intelligence John Ratcliffe at a hastily called news conference marked the first time this election cycle that a foreign adversary has been accused of targeting specific voters in a bid to undermine democratic confidence — just four years after Russian online operations marred the 2016 presidential vote." See also, Iran and Russia Seek to Influence Election in Final Days, U.S. Officials Warn, The New York Times, Julian E. Barnes and David E. Sanger, Wednesday, 21 October 2020: "Iran and Russia have both obtained American voter registration data, top national security officials announced late on Wednesday, providing the first concrete evidence that the two countries are stepping in to try to influence the presidential election as it enters its final two weeks. Iran used the information to send threatening, faked emails to voters, said John Ratcliffe, the director of national intelligence, and Christopher A. Wray, the F.B.I. director, in an evening announcement from the bureau's headquarters. Intelligence agencies had collected information that Iran planned to take more steps to influence the vote in coming days, prompting the unusual timing of the briefing as an effort to deter further action by Tehran. There was no indication that any election result tallies were changed or that information about who is registered to vote was altered, either of which could affect the outcome of voting that has already begun across the United States. The officials also did not claim that either nation hacked into voter registration systems — leaving open the possibility that the data was available to anyone who knew where to look."
A former Fox News executive promoted alleged Hunter Biden emails on a far-right message board, Media Matters, Alex Kaplan, Wednesday, 21 October 2020: "A former executive at Fox News promoted emails he claimed he obtained from the laptop of Hunter Biden on a far-right message board and told users on the message board he had hoped they would 'go to work' on all of the alleged emails, days after an account on that same forum had hinted at and promoted upcoming reports about the emails before they were published. On October 14, the New York Post released a series of articles claiming to show emails from the laptop of Hunter Biden — the son of Democratic presidential nominee Joe Biden — in which he arranged for a top executive at a Ukrainian energy firm to meet with the then-vice president when he was in charge of U.S. policy toward Ukraine. However, the articles falsely claimed Joe Biden got a prosecutor fired in order to help Hunter and made a series of other questionable conclusions. The Post also obtained the material from a questionable source: Rudy Giuliani, President Donald Trump's personal lawyer, who claimed he got it from a store owner who obtained the laptop. Giuliani and Stephen Bannon, a former adviser to President Donald Trump, have since continued to promote content that they claim, without evidence, is from the alleged emails. On October 15, Ken LaCorte posted on The Donald.win, 'New Hunter Biden Emails Released: Burisma tasked him and team to help close down Ukrainian investigations.'"
There's Nothing Sacred About Nine Justices; A Livable Planet, on the Other Hand… The New Yorker, Bill McKibben, Wednesday, 21 October 2020: "The Republican-controlled Senate, by any measure, is acting dishonorably as it moves to confirm Judge Amy Coney Barrett for the high court: having previously declared that Presidents in their last year in office should not be able to nominate a new Justice, it reversed this 'McConnell rule' when it served them to do so. The Trump years have been so ugly that this hypocrisy doesn't stand out as sharply as it should, but it is an ignoble thing to have done and, in Barrett's case, to have gone along with. Still, it's not the most remarkable thing about the moment. For me, anyway, that came when Senator John Kennedy, of Louisiana, asked Barrett if she had an opinion on climate change. 'I've read things about climate change,' she said. 'I would not say I have firm views on it.' It's hard to imagine that an intelligent and highly educated person, such as Barrett, would not have reached a conclusion on the key questions facing the future of life on earth: Is global warming dangerous, and is it caused by humans? Neither of these positions is controversial among the scientific community, nor, for that matter, in the Catholic community where Barrett makes her spiritual home. Pope Francis's lengthiest and most important encyclical, 'Laudato Si,' takes on the climate crisis with a philosophical and sociological depth that few others have even attempted. The Pope's newest encyclical, 'Fratelli Tutti,' released this month, covers much the same ground, and he has helpfully produced a ted talk that makes the point in much sharper terms. 'We must act now,' he said, which is what every scientist studying the crisis has said, too. My guess is that Senator Sheldon Whitehouse, of Rhode Island, probably explains such evasiveness best. After years of tracking the influence of dark money on the courts (as he demonstrated at Barrett's hearings), he was one of nine Senate Democrats who last week released a vital report. Titled 'What's At Stake: Climate and the Environment,' it explains the legal doctrines that the courts will likely use to make the regulation of greenhouse gases more difficult (unitary executive theory and the non-delegation doctrine chief among them, which Abbie Dillen discusses in an interview below). Whitehouse's bête noire is Charles Koch, who has reportedly spent millions of dollars backing Barrett's nomination, and who is among the nation's biggest oil and gas barons. His Americans for Prosperity group has been ridiculing clean energy for years—back in 2008, it offered free balloon rides over crucial states as part of a 'Hot Air' tour attacking solar and wind energy. (As the Pope pointed out in his recent encyclical, 'often the voices raised in defense of the environment are silenced or ridiculed, using apparently reasonable arguments that are merely a screen for special interests.)"
Stanford University study finds no crime increase in cities that adopted 'sanctuary' policies, despite Trump claims, The Washington Post, Nick Miroff, Wednesday, 21 October 2020: "Cities that have adopted 'sanctuary' policies did not record an increase in crime as a result of their decision to limit cooperation with federal immigration authorities, according to a new Stanford University report. The findings appear to rebut the Trump administration's rhetoric about the policies' dire effects on public safety. The study is one of the first to measure those effects by looking at data on violent crime and property crime. Researcher David K. Hausman compared statistics across more than 200 sanctuary counties and jurisdictions between 2010 and 2015, when the policies were adopted in many U.S. cities with a large number of residents living in the country illegally. The data show that the policies were effective at limiting deportations of nonviolent offenders but did not result in higher crime rates in those cities. And Hausman found that violent criminals continued to be deported at the same pace because the sanctuary policies do little to prevent U.S. Immigration and Customs Enforcement officials from taking those offenders into custody."
Trump's personal attorney Rudy Giuliani faces questions after compromising scene in new Borat film, The Guardian, Catherine Shoard, Wednesday, 21 October 2020: "The reputation of Rudy Giuliani could be set for a further blow with the release of highly embarrassing footage in Sacha Baron Cohen's follow-up to Borat. In the film, released on Friday, the former New York mayor and current personal attorney to Donald Trump is seen reaching into his trousers and apparently touching his genitals while reclining on a bed in the presence of the actor playing Borat's daughter, who is posing as a TV journalist. Following an obsequious interview for a fake conservative news programme, the pair retreat at her suggestion for a drink to the bedroom of a hotel suite, which is rigged with concealed cameras. After she removes his microphone, Giuliani, 76, can be seen lying back on the bed, fiddling with his untucked shirt and reaching into his trousers. They are then interrupted by Borat who runs in and says: 'She's 15. She's too old for you.'"
Pope Francis, in Shift for Church, Voices Support for Same-Sex Civil Unions, The New York Times, Jason Horowitz, Wednesday, 21 October 2020: "Pope Francis expressed support for same-sex civil unions in remarks revealed in a documentary film that premiered on Wednesday, a significant break from his predecessors that staked out new ground for the church in its recognition of gay people. The remarks, coming from the leader of the Roman Catholic Church, had the potential to shift debates about the legal status of same-sex couples in nations around the globe and unsettle bishops worried that the unions threaten what the church considers traditional marriage — between one man and one woman. 'What we have to create is a civil union law. That way they are legally covered,' Francis said in the documentary, 'Francesco,' which debuted at the Rome Film Festival, reiterating his view that gay people are children of God. 'I stood up for that.' Many gay Catholics and their allies outside the church welcomed the pope's remarks, though Francis' opposition to gay marriage within the church remained absolute." See also, Pope Francis endorses civil union laws for same-sex couples, CNN World, Della Gallagher and Nicole Chavez, published on Thursday, 22 October 2020: "Pope Francis has declared support for civil unions for same-sex couples for the first time, according to the Catholic News Agency…. Jesuit Father James Martin, who has advocated for the church to welcome LGBTQ people, said bishops from many countries, including some in the United States and Poland, who are 'violently against' civil unions will have to rethink their positions. 'He's creating a new space for LGBT people … He's saying it on the record and he's being very clear. It's not simply that he's tolerating it — he's supporting it,' Martin told CNN's Christine Amanpour on Wednesday." See also, Pope Francis calls for civil union laws for same-sex couples, The Washington Post, Chico Harlan, Michelle Boorstein, and Sarah Pulliam Bailey, Wednesday, 21 October 2020: "Pope Francis has called in a new documentary for the creation of civil union laws, giving his clearest support to date for the rights of same-sex couples while breaking from the official teaching of the Roman Catholic Church. 'What we have to create is a civil union law,' the pope says in the film, released in Rome on Wednesday. 'That way they are legally covered.' Francis's comment does nothing to alter Catholic doctrine, but it nonetheless represents a remarkable shift for a church that has fought against LGBT legal rights — with past popes calling same-sex unions inadmissible and deviant. Francis's statement is also notable within a papacy that on the whole hasn't been as revolutionary as progressives had hoped and conservatives had feared."
Thursday, 22 October 2020, Day 1,371:
Some Global Coronavirus Updates for Thursday, 22 October 2020: Food and Drug Administration (F.D.A.) Approves First Drug, Remdesivir, for Treating Coronavirus Patients, The New York Times, Thursday, 22 October 2020:
It may not be a 'blockbuster' cure, but remdesivir is the first drug officially approved to treat Covid-19.

As the U.S. nears a daily case record, hospital beds are again filling up, especially in rural areas.

Experts say the F.D.A. has not collected enough safety data in vaccine clinical trials.

Trump, at the debate, had more harsh words about Fauci.

A C.D.C. scientist acknowledged dated guidance on schools and childhood transmission.

After a summer spike, California's virus rates have fallen and stayed relatively low.

In states that have resisted mask mandates, some mayors are issuing their own.

France expands its curfew to cover two-thirds of its population, and other news from around Europe.

Those we've lost: Mayor Lonnie Norman, whose town hosts Bonnaroo.
Other significant developments are included in this article.
Outside Experts Tell the Food and Drug Administration (F.D.A.) It Should Gather More Safety Data on Covid-19 Vaccines, The New York Times, Katie Thomas, Thursday, 22 October 2020: "Vaccine experts peppered officials at the Food and Drug Administration with a range of questions on Thursday about its guidelines for approving a coronavirus vaccine, pushing the agency on whether it should wait longer to collect more safety data and whether an emergency approval could jeopardize the outcome of the broader clinical trials. The stakes, the experts said, could not be higher. Even as a vaccine is seen as crucial to ending the pandemic, opinion polls have shown that Americans are increasingly skeptical about the products and worry that the vetting process is being rushed. 'In this particular case, public trust equals success,' said Sheldon Toubman, the consumer representative on the advisory group. 'Lack of trust means no success.' The meeting, which lasted all day and was broadcast on YouTube, also included a presentation by a nonprofit group that interviewed people about their views about a coronavirus vaccine. Several people of color expressed concern about whether the vaccine had been studied in people who are Black, Latino or Native American. Others said their skepticism had historical roots dating to the Tuskegee Syphilis Study, in which government scientists lied to Black men and allowed them to go untreated for syphilis. 'I firmly believe that this is another Tuskegee experiment,' one participant said. The expert panel was not asked to evaluate a specific vaccine — none of the companies developing one so far have results from large clinical trials — but rather to weigh in on how the F.D.A. should vet the candidates. The agency has said that it will ask the panel for its opinion before approving any coronavirus vaccine for emergency use. The agency typically, but not always, follows the advice of its outside experts."
'He has blood on his hands': Columbia University study shows that Trump could have avoided over 130,000 COVID-19 deaths with a more robust pandemic response, Business Insider, Oma Seddiq, Thursday, 22 October 2020: "Upwards of 130,000 coronavirus deaths were 'avoidable' if President Donald Trump and his administration had acted sooner and implemented widespread public health precautions, according to a new Columbia University report released on Wednesday. 'The U.S. should have – and could have – done better to protect the nation,' the authors wrote in the study, titled '130,000–210,000 Avoidable COVID-19 Deaths—and Counting—in the U.S. Particularly, it is the inability or unwillingness of U.S. officials to adapt or improve the federal response over the course of the pandemic that has strongly contributed to the nation's uniquely high Covid-19 fatality rate,' they added. The report comes as the pandemic continues to rage across the country, with infection and death rates on the rise in at least two dozen states, based on data compiled by the New York Times…. Other high-income countries, including South Korea, Japan, Australia, Germany, Canada, and France, have been more successful in handling the pandemic and have recorded far lower death tolls. Columbia University researchers found that if the White House had replicated the public health interventions that such nations took, then the US could also have had a significantly lower mortality rate. If 'the U.S. had followed Canadian policies and protocols, there might have only been 85,192 U.S. deaths – making more than 132,500 American deaths avoidable,' the authors wrote. 'If the U.S. response had mirrored that of Germany, the U.S. may have only had 38,457 deaths – leaving 179,260 avoidable deaths."
Election 2020 Updates: Trump Posts 60 Minutes Interview He Cut Short After Bristling at Questions. Republican senators advanced President Trump's Supreme Court nominee, setting up a final vote on Monday. Joe Biden, pressed to take a stand on court packing, said courts were 'getting out of whack' and that he'd ask scholars for advice rather than take quick action. The New York Times, Thursday, 22 October 2020:
Russia poses a bigger election threat than Iran, many U.S. officials say.

Court blocks Trump from getting undocumented immigrants' census data for his reapportionment plan.

Under pressure to take a stand on court packing, Biden says he'll take cues from scholars.

Trump's lead shrinks to single digits in Kansas, a New York Times/Siena College poll finds.

With the cameras off, Trump softened his climate denial.

Authorities in Florida will station deputies at voting sites after armed men appeared at a tent outside one site.

Republicans advance Barrett's nomination as Democrats boycott.

The Trump campaign asks the Supreme Court to overturn a North Carolina ballot-deadline decision.

Trump's cash crunch is constraining his campaign in the homestretch.
Other significant developments are included in this article.
Election 2020: Final Biden-Trump meeting covers coronavirus, race, climate change, The Washington Post, Colby Itkowitz, Isaac Stanley-Becker, Matt Viser, Sean Sullivan, Glenn Kessler, Salvador Rizzo, Felicia Sonmez, and John Wagner, Thursday, 22 October 2020: "President Trump and Democratic nominee Joe Biden have wrapped their second and final debate of the 2020 campaign. The debate covered the novel coronavirus and the federal government's response; national security, the election and China; American families, poverty and federal relief; immigration; race in America; and climate change. The final question to each candidate was on what they would say at a 2021 inauguration to Americans who did not vote for them.
Here are a few of the significant developments included in this article.
Fact-checking the final Trump-Biden presidential debate, Los Angeles Times, Chris Megerian, Thursday, 22 October 2020: "President Trump interrupted far less but told no fewer falsehoods in his second and final debate with former Vice President Joe Biden. The president shaded or mangled the truth on topics ranging from the coronavirus to North Korea. He also leveled baseless allegations that Biden profited from foreign business interests."
Amy Coney Barrett moves one step closer to a seat on the Supreme Court as Republicans on Senate Judiciary Committee advance her nomination, The Washington Post, Seung Min Kim and Paulina Firozi, Thursday, 22 October 2020: " "Judge Amy Coney Barrett moved one step closer to a seat on the Supreme Court on Thursday as the Senate Judiciary Committee advanced her nomination with solely Republican support after Democrats boycotted the vote in protest of what they viewed as an illegitimate confirmation process. The vote was 12 to 0, with no Democrats present to officially register their objections. Senate Majority Leader Mitch McConnell (R-Ky.) is expected to take procedural steps Friday to bring her confirmation to the floor, with Barrett being confirmed by Monday evening, putting her in position to hear key cases involving potential election disputes and health care. But before then, Democrats are expected to throw up more procedural roadblocks — as they have been doing all week — and launch numerous floor speeches to frame what they say is the imminent threat Barrett poses to the future of abortion rights, gay rights and the fate of the Affordable Care Act." See also, Republicans Advance Amy Coney Barrett's Supreme Court Nomination as Democrats Boycott, The New York Times, Nicholas Fandos, Thursday 22 October 2020: "The Senate Judiciary Committee voted on Thursday to approve President Trump's nomination of Judge Amy Coney Barrett to the Supreme Court, with majority Republicans pushing past a Democratic boycott and the panel's rules to recommend her confirmation. The lopsided 12-to-0 tally set the stage for a consequential vote to confirm Judge Barrett on Monday, a month to the day after the president announced her nomination to succeed Justice Ruth Bader Ginsburg. It reflected the deep partisan polarization gripping the Senate as Republicans rush to cement a 6-to-3 conservative majority on the court and score a coveted achievement eight days before the election." See also, Republicans on the Senate Judiciary Committee vote to advance Amy Coney Barrett nomination to the Supreme Court, The Guardian, Tom McCarthy, Thursday, 22 October 2020: "Republicans on the Senate judiciary committee voted unilaterally Thursday to advance Amy Coney Barrett's supreme court nomination to the full Senate despite Democrats' refusal to sit in the hearing room for what they called a naked 'power grab.' Democratic senators had announced the night before that they would not participate in any move to install Donald Trump's third supreme court nominee even as tens of millions of Americans vote in a presidential election less than two weeks away. No supreme court nominee has ever been installed so close to a presidential election, and just four years ago the Senate majority leader, Mitch McConnell, and Senator Lindsey Graham, who now chairs the judiciary committee, said that installing such a nominee in an election year would be a shameful defiance of the will of voters."
Trump is averaging more than 50 false or misleading claims a day, The Washington Post, Glenn Kessler, Salvador Rizzo, and Meg Kelly, Thursday, 22 October 2020: "As President Trump entered the final stretch of the election season, he began making more than 50 false or misleading claims a day. It's only gotten worse — so much so that the Fact Checker team cannot keep up. As of Aug. 27, the tally in our database that tracks every errant claim by the president stood at 22,247 claims in 1,316 days. Note the date. That was when he gave his speech accepting the Republican presidential nomination. We've been able to update the database only to that point as of today — so already we are eight weeks behind. (We maintain this database mostly in our spare time, in addition to our day jobs.) Just in the first 27 days of August, the president made 1,506 false or misleading claims, or 56 a day. Some days were extraordinary: 189 claims (a record) on Aug. 11, 147 claims on Aug. 17, 113 claims on Aug. 20. The previous one-day record was 138 claims — on Nov. 5, 2018, the day before the midterm elections. The previous monthly record was 1,205 in October 2018. In 2017, Trump's first year as president, he averaged six claims a day. That jumped to 16 a day in 2018 and 22 in 2019. So far in 2020, the president has averaged 27 claims a day. At his current pace, the president will surely exceed 25,000 claims before Election Day. In fact, he probably crossed that threshold this week. But who knows when we will be able to confirm that."
Biden, squeezed on the Supreme Court, promises a commission to consider changes, The Washington Post, Annie Linskey, Thursday, 22 October 2020: "The liberal push to expand the Supreme Court has turned into a surprise headache for Joe Biden late in the campaign, as activists on the left push him to endorse the addition of several justices but the swing voters he is courting show little interest in the idea. On Thursday, Biden sought to make a nod to both camps by announcing that as president he would name a bipartisan commission to propose changes to the Supreme Court and federal judiciary, potentially placing a volatile issue on his agenda early in his prospective presidency."
What We Know and Don't Know About Hunter Biden and a Laptop. Trump's allies have promoted claims of corruption aimed at the former vice president's son in an effort to damage the Biden campaign. The New York Times, Adam Goldman, Thursday, 22 September 2020: "President Trump's allies have long promoted claims of corruption about Joseph R. Biden Jr.'s son Hunter in a bid to damage Mr. Biden's presidential campaign. The accusations intensified in recent days when some of Mr. Trump's associates, including his personal lawyer Rudolph W. Giuliani, provided material for a New York Post article detailing some of the allegations. The Post reported that the F.B.I. had seized a computer that purportedly belonged to Hunter Biden. The Biden campaign has rejected the accusations. Many questions remain about the origins of the allegations themselves, the laptop and what, if anything, agents are investigating."
Many U.S. Officials Say Russia Poses Greater Election Threat Than Iran, The New York Times, Julian E. Barnes, Nicole Perlroth, and David E. Sanger, Thursday, 22 October 2020: "While senior Trump administration officials said this week that Iran has been actively interfering in the presidential election, many intelligence officials said they remained far more concerned about Russia, which in recent days has hacked into state and local computer networks in breaches that could allow Moscow broader access to American voting infrastructure. The discovery of the hacks came as American intelligence agencies, infiltrating Russian networks themselves, have pieced together details of what they believe are Russia's plans to interfere in the presidential race in its final days or immediately after the election on Nov. 3. Officials did not make clear what Russia planned to do, but they said its operations would be intended to help President Trump, potentially by exacerbating disputes around the results, especially if the race is too close to call."
U.S. Jobless Claims Were 787,000 Last Week, The Wall Street Journal, Eric Morath, Thursday 22 October 2020. "New applications for unemployment benefits so far this month fell to the lowest levels since the coronavirus pandemic shut many businesses in March, a sign of improvement for the U.S. economy. Weekly initial claims for jobless benefits, a proxy for layoffs, fell by 55,000 to a seasonally adjusted 787,000 in the week ended Oct. 17, the Labor Department said Thursday. Claims for the prior two weeks were revised lower, reflecting new data from California. The revised level of claims for the week ended Oct. 3—767,000—was the lowest since the March 14 week, when less than 300,000 new claims were filed."
New York City, Seattle, and Portland sue Trump administration over 'anarchy' designation and threat to withhold funding, CNN Politics, Veronica Stracqualursi and Kristina Sgueglia, Thursday, 22 October 2020: "New York City, Seattle and Portland filed a complaint Thursday challenging the Trump administration's designation of the Democratic-led cities as 'anarchist' jurisdictions in hopes of blocking the President's threat to withhold federal funding. In a news conference earlier Thursday, New York City Corporation Counsel Jim Johnson said the city is taking legal action now because the Trump administration has taken 'concrete steps' and begun including the 'anarchist' designation in applications for federal grants. 'There is no basis in law, there is no basis in fact, for this anarchist determination, and yet they are going to use it to determine who does and who does not get federal funding,' he said."
Trump issues sweeping order for tens of thousands of career federal employees to lose civil service protections, The Washington Post, Lisa Rein and Eric Yoder, Thursday, 22 October 2020: "President Trump this week fired his biggest broadside yet against the federal bureaucracy by issuing an executive order that would remove job security from an estimated tens of thousands of civil servants and dramatically remake the government. The directive, issued late Wednesday, strips long-held civil service protections from employees whose work involves policymaking, allowing them to be dismissed with little cause or recourse, much like the political appointees who come and go with each administration. Federal scientists, attorneys, regulators, public health experts and many others in senior roles would lose rights to due process and in some cases, union representation, at agencies across the government. The White House declined to say how many jobs would be swept into a class of employees with fewer civil service rights, but civil service experts and union leaders estimated anywhere from tens of thousands to hundreds of thousands in a workforce of 2.1 million." See also, Trump Issues Order Giving Him More Leeway to Hire and Fire Federal Workers, The New York Times, Eric Lipton, Thursday, 22 October 2020: "President Trump signed an executive order this week that could substantially expand his ability to hire and fire tens of thousands of federal workers during a second term, potentially allowing him to weed out what he sees as a 'deep state' bureaucracy working to undermine him. The executive order, issued late Wednesday and described by one prominent federal union leader as 'the most profound undermining of the Civil Service in our lifetimes,' would allow federal agencies to go through their employee rosters and reclassify certain workers in a way that would strip them of job protections that now cover most federal employees."
The Case Against Donald Trump. The president of the United States poses a threat to our collective existence. The choice voters face is spectacularly obvious. The Atlantic, Thursday, 22 October 2020: "In 1973, a United States Air Force officer, Major Harold Hering, asked a question that the Air Force did not want asked. Hering, a decorated Vietnam War veteran, was then in training to become a Minuteman-missile crewman. The question he asked one of his instructors was this: 'How can I know that an order I receive to launch my missiles came from a sane president?'… When contemplating their ballots, Americans should ask which candidate in a presidential contest is better equipped to guide the United States through a national-security crisis without triggering a nuclear exchange, and which candidate is better equipped to interpret—within five or seven minutes—the ambiguous, complicated, and contradictory signals that could suggest an imminent nuclear attack. These are certainly not questions that large numbers of voters asked themselves in 2016, when a transparently unqualified candidate for president won the support of 63 million Americans. At the time, Donald Trump had not yet served in public office, so concerns about his ability to protect the United States from harm were hypothetical, though grounded in his long and terrible record as a human being. As The Atlantic stated in its October 2016 endorsement of his opponent, Hillary Clinton, Trump 'traffics in conspiracy theories and racist invective; he is appallingly sexist; he is erratic, secretive, and xenophobic; he expresses admiration for authoritarian rulers, and evinces authoritarian tendencies himself … He is an enemy of fact-based discourse; he is ignorant of, and indifferent to, the Constitution; he appears not to read.' What we have learned since we published that editorial is that we understated our case. Donald Trump is the worst president this country has seen since Andrew Johnson, or perhaps James Buchanan, or perhaps ever. Trump has brought our country low; he has divided our people; he has pitted race against race; he has corrupted our democracy; he has shown contempt for American ideals; he has made cruelty a sacrament; he has provided comfort to propagators of hate; he has abandoned America's allies; he has aligned himself with dictators; he has encouraged terrorism and mob violence; he has undermined the agencies and departments of government; he has despoiled the environment; he has opposed free speech; he has lied frenetically and evangelized for conspiracism; he has stolen children from their parents; he has made himself an advocate of a hostile foreign power; and he has failed to protect America from a ravaging virus. Trump is not responsible for all of the 220,000 COVID-19-related deaths in America. But through his avarice and ignorance and negligence and titanic incompetence, he has allowed tens of thousands of Americans to suffer and die, many alone, all needlessly. With each passing day, his presidency reaps more death. But let us lay all of this aside for the moment. Let us even lay aside the extraordinary fact that Donald Trump has been credibly accused of rape. Compelling evidence suggests that his countless sins and defects are rooted in mental instability, pathological narcissism, and profound moral and cognitive impairment. Which returns us to the subject of Major Hering."
Lesley Stahl says Trump and Pence insulted her and 60 Minutes. Trump released footage of the interviews, escalating his feud with Stahl. Politico, Caitlin Oprysko, Thursday, 22 October 2020: "President Donald Trump on Thursday released video footage of the tense interviews he and Vice President Mike Pence had separately with 60 Minutes correspondent Lesley Stahl, including a particularly combative exchange in which Stahl accuses both men of having 'insulted' her and the news program. In Stahl's interview with Pence, which took place after Trump cut short his earlier conversation with Stahl and would not film what was supposed to be a joint appearance, the correspondent scolds Pence for offering campaign talking points in response to her questions. 'This was not a rally. This was not just a campaign speech to the public. This was supposed to be an interview, and the same with the president,' she told Pence. 'And I feel that you both have insulted '60 Minutes' and me by not answering any of our questions and by giving set campaign speeches that we've heard both of you give at rallies and not answering our questions.'"