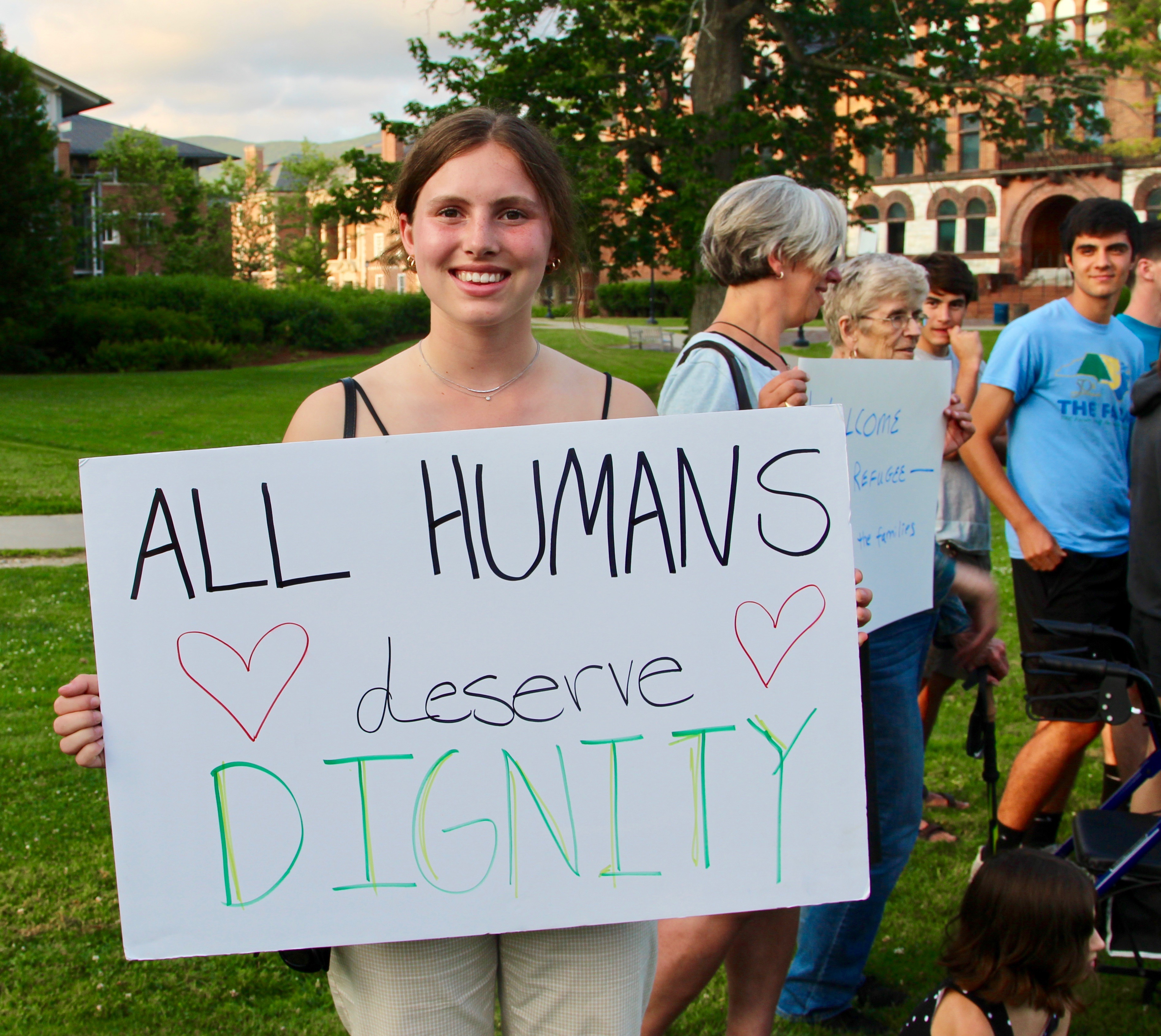 Passages in bold in the body of the texts below are usually my emphasis, though not always. This is an ongoing project, and I update the site frequently during the day. Because I try to stay focused on what has actually happened, I usually let the news 'settle' for a day or so before posting. I hope readers will peruse the articles in full for a better understanding of the issues and their context; our democracy and our future depend on citizens who can distinguish between facts and falsehoods and who are engaged in the political process.
For "a weekly newsletter celebrating people-powered wins against the Trump administration's agenda," visit Small Victories. 
For independent global news, visit Democracy Now!
Friday, 19 July 2019, Day 911:
Representative Ilhan Omar Returns to Minneapolis for Hero's Welcome, The New York Times, Matt Furber and Julie Hirschfeld Davis, Friday, 19 July 2019: "After a week of attacks by President Trump that culminated in a chant of 'send her back' at one of his re-election rallies, Representative Ilhan Omar, the Somali-born Democrat from Minnesota, returned to her district on Thursday evening to a hero's welcome. About 100 supporters mobbed Ms. Omar at Minneapolis-Saint Paul Airport with shouts of 'Welcome home!' and 'We have your back!' They waved signs and applauded as the congresswoman struck a defiant tone in the face of Mr. Trump's increasingly vitriolic rhetoric about her. 'When I said I was the president's nightmare, well you're watching it now,' Ms. Omar said through a bullhorn. 'We are going to continue to be a nightmare to this president, because his policies are a nightmare to us. And we are not deterred, we are not frightened, we are ready.'"
Immigration officers at O'Hare detain 3 children who are U.S. citizens: Congresswoman Jan Schakowsky calls it 'kidnapping of children by our government,' Chicago Tribune, Elvia Malagón, Friday, 19 July 2019: "Three children who are U.S. citizens were held by border protection officers for several hours at O'Hare International Airport Thursday after arriving from Mexico with a relative, prompting a U.S. congresswoman, Chicago Mayor Lori Lightfoot and the Mexican Consulate in Chicago to intervene and immigration activists to protest. Activists asserted that U.S. Customs and Border Protection officers detained the children — aged 9, 10 and 13 — as a means to bait and then arrest their parents when they came to retrieve them, because the parents are in the U.S. illegally. Activists rushed to O'Hare attempting to raise questions about why the children were being held…. The children were eventually released to their mother after an official from the Mexican Consulate helped negotiate an agreement that the girls' mother could retrieve them without fear that she would be taken into custody herself. U.S. Rep. Jan Schakowsky, who happened to arrive at O'Hare from Washington on Thursday afternoon, learned of the situation and made her way to the Customs and Border Protection office to try to help resolve the conflict. She said the children were taken into custody about 3 a.m. Thursday and were released about 13 hours later. 'I feel that it's a kind of kidnapping of children by our government, and I'm really fed up with what we are doing,' Schakowsky said."
Federal judge upholds Trump's expansion of non-ObamaCare plans, The Hill, Jessie Hellmann, Friday, 19 July 2019: "A federal judge on Friday upheld the Trump administration's expansion of health insurance plans that don't meet ObamaCare's coverage requirements. U.S. District Judge Richard Leon in Washington ruled against the insurance companies that sued the administration in an attempt to block the rules…. The plans generally cost less because they don't have to comply with coverage requirements set by the Affordable Care Act (ACA), such as maternity care and prescription drugs. The short-term plans can also deny coverage to sick people, which ObamaCare insurers are prohibited from doing."
Continue reading Week 131, Friday, 19 July – Thursday, 25 July 2019 (Days 911-917)
Environmental Protection Agency's new 'no surprises' inspection policy has some critics worried, The Washington Post, Dino Grandoni, Friday, 19 July 2019: "The Environmental Protection Agency will no longer have inspectors drop by power plants and other potential illegal polluters without giving states notice, a move Trump administration critics say will limit the agency's ability to enforce environmental laws. A July 11 memo from Susan Bodine, the EPA's top enforcement official, to regional administrators spelled out the agency's new 'no surprises' policy as an effort to better cooperate with state and local regulators…. The memo is the latest move by President Trump's environmental deputies to vest more power in the states when it comes to ensuring companies are following the nation's clean air and water laws. But the administration's critics say the EPA is helping polluters by deferring to state regulators, who often tread more lightly when dealing with local employers."
Director of National Intelligence Dan Coats Names New Election Security Oversight Official, The New York Times, Julian E. Barnes, Friday, 19 July 2019: "An experienced official will oversee election security intelligence across the government in a newly created senior position, the director of national intelligence announced on Friday as part of an effort to improve coordination and speed response to attacks by foreign governments. Intelligence officials said the new post reflects the reality that influence operations by Russia, China and other countries are likely to continue indefinitely. Shelby Pierson, who worked on intelligence issues surrounding the 2018 midterm elections, was named to the post, which will cover both potential attacks on voting infrastructure and influence campaigns. Administration critics praised the appointment but said it did not obviate the need for a director at the National Security Council to coordinate not just intelligence but also the response to foreign interference campaigns. And critics in Congress warned that President Trump's skepticism over foreign influence campaigns continues to undermine the government response." 
In Another About-Face, Trump Refuses to Condemn the 'Send Her Back' Chant at His Rally in Greenville, North Carolina, on Wednesday, The New York Times, Annie Karni, Friday, 19 July 2019: "President Trump on Friday demonstrated the limited influence of allies or advisers who try to steer him away from pre-election racial and cultural fights. He walked back his disavowal of a racially loaded chant at a campaign rally less than 24 hours after making it. Acquiescing to behind-the-scenes pressure from nervous Republican lawmakers and from his elder daughter, Ivanka Trump, the president distanced himself on Thursday from the chant of 'Send her back!' that the crowd at his rally on Wednesday in Greenville, N.C., directed at Representative Ilhan Omar of Minnesota, who was born in Somalia. Mr. Trump said he was 'not happy' with the chant's language and claimed, falsely, that he had tried to cut it off. But on Friday, the president appeared to disavow his disavowal — following the same three-stage crisis playbook he used after setting off a wave of criticism when he defended neo-Nazi protesters in 2017 Charlottesville, Va…. Mr. Trump defended the crowd as 'incredible patriots' and said that Ms. Omar, who was elected last November, was 'lucky to be where she is.'" See also, Trump vows congresswomen 'can't get away with' criticizing U.S., The Washington Post, John Wagner and Colby Itkowitz, Friday, 19 July 2019: "President Trump broadly declared Friday that no one should criticize the United States while he is president, part of a renewed attack on four minority congresswomen whom he has targeted as un-American. Trump also praised his supporters who chanted at a rally, 'Send her back!,' a refrain directed at one of the lawmakers, ­Somali-born Rep. Ilhan Omar (D-Minn.). The president called the campaign crowd 'incredible patriots'— a day after saying he disagreed with the chant. Trump's shift Friday was reminiscent of how he responded to the deadly clash between white nationalists and protesters in Charlottesville in August 2017. He initially denounced the bigotry and hatred, then issued a stronger statement calling the racism practiced by hate groups 'evil,' but the next day he spoke of 'very fine people on both sides.'" See also, 16,000 Readers Shared Their Experiences of Being Told to 'Go Back.' Here Are Some of Their Stories. The New York Times, Lara Takenaga and Aidan Gardiner, Friday, 19 July 2019.
Senate Minority Leader Chuck Schumer decries 'awful' conditions at migrant detention facility, Politico, Marianne Levine, Friday, 19 July 2019: "Senate Minority Leader Chuck Schumer accused the Trump administration of treating detained migrants 'like criminals' after touring a Texas detention facility on Friday, calling conditions he saw there 'awful.' The New York Democrat, who led a dozen Senate Democrats to the border, blamed the administration for 'inhumane' conditions at the detention centers. He said even though authorities tried to 'make things look better' the day before their visit, the conditions were still appalling."
Appeals Court Judges Send Emoluments Suit Against Trump Back to a Lower Court, The New York Times, Sharon LaFraniere, Friday, 19 July 2019: "A federal appeals court delivered a setback on Friday to a lawsuit by congressional Democrats accusing President Trump of illegally benefiting from his business interests while in office, saying a lower court judge hearing the suit had not adequately considered questions about the separation of powers between the president and Congress. The order by a three-judge panel of the United States Court of Appeals for the District of Columbia Circuit is a new sign that Mr. Trump will not be forced to produce evidence in lawsuits claiming that he has violated the anticorruption clauses of the Constitution until the novel legal questions raised in those cases are resolved. The question of what violates the clauses has never been tested in court. Three lawsuits raising the issue have been bouncing back and forth between district courts and appeals courts, and one of the cases may eventually reach the Supreme Court. The clauses restrict the ability of federal official to accept benefits, or emoluments from foreign or state governments."
Mueller hearings to highlight 'shocking evidence of criminal misconduct' by Trump, Democrats say, NBC News, Alex Moe, Friday, 19 July 2019: "Democrats on the House committees set to hear testimony next week from former special counsel Robert Mueller believe the hearings will help Americans understand 'the gravity of the president's misconduct,' staff members told reporters. 'It is not that that there will be a big, dramatic new revelation necessarily, we're not expecting that,' a Democratic staffer on the Judiciary Committee said Thursday in a briefing ahead of the hearings. 'What's important is there is truly shocking evidence of criminal misconduct by the president — not once but again and again and again — that would result in any other American being criminally charged in a multiple count indictment.' The committees are anticipating that 'not everybody is reading the book (Mueller's report) but people will watch the movie,' an aide said."
A Yazidi woman from Iraq told Trump that ISIS killed her family. 'Where are they now?' he asked. The Washington Post, Colby Itkowitz, Friday, 19 July 2019: "When President Trump this week met human rights activist Nadia Murad, an Iraqi who was awarded the Nobel Peace Prize in 2018 for speaking out about her agonizing torture and rape while in Islamic State captivity, he seemed unaware of her story and the plight of her Yazidi ethnic minority. For several minutes in the Oval Office on Wednesday, Murad stood beside a seated Trump, who mostly avoided eye contact with Murad, and implored the president to help her community return to Iraq. She explained that the Islamic State, or ISIS, may be gone but that Iraqis and Kurds are fighting for control over Yazidi lands. 'If I cannot go to my home and live in a safe place and get my dignity back, this is not about ISIS,' she said, her voice breaking. 'It's about I'm in danger. My people cannot go back.' Murad, who lives in Germany, told Trump that she never wanted to be a refu­gee but that ISIS murdered her mother and six brothers. 'Where are they now?' Trump asked."
Racism Is an Impeachable Offense, The Intercept, Shaun King, Friday, 19 July 2019: "Donald Trump has a rich, varied history of racism, bigotry, and discrimination going back to at least 1973, when the Justice Department filed a racial bias suit against him for mistreating Black applicants and tenants all over New York. At the time, it was one of the largest lawsuits of its kind. That was 46 years ago. Since then, the list of offenses has piled up. In a better time, his racist behavior would have prevented him from ever being elected, but here we are. He's president and now he's openly carrying that bigotry right into the Oval Office. Not only do I think he is violating his oath of office — I think his open, flagrant bigotry is an impeachable offense. In the days when Trump was busy tempting the front pages of tabloids in between guest appearances on professional wrestling pay-per-view shows, his racism, misogyny, and even open accusations of sexual assault and harassment were frequently dismissed by the general public with a wink and a nod. An equal mix of wealth, white privilege, and the public's obsession with celebrities that allowed him to ride above it all. But now he's president of the United States, not just an NBC employee with a bad reality TV show where not a single 'Apprentice' ever developed into an actual meaningful employee. And he is, in theory, subjected to the Constitution and all of the laws governing the presidency. But the thing is, somebody actually has to enforce them."
Saturday, 20 July 2019, Day 912:
Trump Employs an Old Tactic: Using Race for Gain, The New York Times, Peter Baker, Michael M. Grynbaum, Maggie Haberman, Annie Karni, and Russ Buettner, Saturday, 20 July 2019: "For the fourth season of 'The Apprentice,' Donald J. Trump searched for a gimmick to bolster ratings. His idea was simple if explosive — pit an all-white team against an all-black team…. Long before he ignited a firestorm by telling four Democratic congresswomen of color to 'go back' to their home countries, even though three were born in the United States and all are citizens, Mr. Trump sought to pit Americans against one another along racial lines."
'He always doubles down': Inside the political crisis caused by Trump's racist tweets, The Washington Post, Michael Scherer, Josh Dawsey, Ashley Parker, and Seung Min Kim, Saturday, 20 July 2019: "President Trump's own top aides didn't think he fully understood what he had done last Sunday, when he fired off a trio of racist tweets before a trip to his golf course…. As is often the case, Trump acted alone — impulsively following his gut to the dark side of American politics, and now the country would have to pick up the pieces…. This account of Trump's tweets and their aftermath is based on interviews with 26 White House aides, advisers, lawmakers and others involved in the response — most of whom spoke on the condition of anonymity to share behind-the-scenes details."
In 'Send Her Back' Fallout, Trump Amplifies Praise From Right-Wing British Commentator, The New York Times, Michael Crowley, Saturday, 20 July 2019: "President Trump on Saturday extended the debate over a chant of 'send her back!' at his campaign rally in North Carolina this week when he retweeted a right-wing British commentator who has drawn repeated condemnation over a long history of anti-Muslim remarks and for casting blame on a Jewish leader for provoking a synagogue shooting. Sending fresh mixed signals about his view of the chant directed at a Democratic lawmaker, Representative Ilhan Omar of Minnesota, Mr. Trump shared video of the episode posted by the commentator, Katie Hopkins, who has said 'Islam disgusts me' and who last year appeared to link a rabbi's pro-migrant work to the mass shooting at the Tree of Life synagogue in Pittsburgh." See also, Trump retweets far-right British commentator praising his attacks on Representative Ilhan Omar, The Washington Post, Colby Itkowitz, Saturday, 20 July 2019: "President Trump retweeted a far-right British commentator Saturday morning who suggested 'send her back!' is the 2020 version of 'lock her up!' The president, who spent Saturday morning retweeting people praising and defending him, promoted four tweets from Katie Hopkins, including one that showed a clip of Trump speaking about Rep. Ilhan Omar (D-Minn.) at a political rally this week. Trump paused while the crowd chanted, 'send her back!' 'New Campaign slogan for #2020? "Don't love it? Leave it!" Send her back is the new lock her up. Well done to #TeamTrump,' Hopkins tweeted with the video, referring to an anti-Hillary Clinton line commonly chanted at Trump rallies in 2016…. Hopkins is known for her incendiary commentary. She wrote a column in 2015 comparing migrants to 'cockroaches' and 'feral humans.' After the 2018 synagogue shooting in Pittsburgh, Hopkins blamed the rabbi for supporting 'mass migration.'"
U.K. Warns Iran of 'Serious Consequences' for Seizing Oil Tanker, The New York Times, David D. Kirkpatrick and Stephen Castle, Saturday, 20 July 2019: "Britain on Saturday threatened Iran with 'serious consequences' for seizing a British-owned oil tanker the previous evening as the government warned ships to avoid the crucial shipping lanes of the Strait of Hormuz. The British government said in a statement after an emergency meeting that it had 'advised U.K. shipping to stay out of the area for an interim period.'… The capture of the tanker — two weeks after British forces impounded an Iranian tanker near Gibraltar — sharply escalates a crisis between Iran and the West after three months of rising tensions that last month brought the United States within minutes of a military strike against targets in Iran. A fifth of the world's crude oil supply is shipped from the Persian Gulf through the narrow Strait of Hormuz off the coast of Iran, and oil prices spiked sharply on Friday even before the British warning."
Sunday, 21 July 2019, Day 913:
Ahead of Mueller hearings, top Democrats call Trump 'unindicted co-conspirator' and accuse him of 'high crimes and misdemeanors,' The Washington Post, Felicia Sonmez, Sunday, 21 July 2019: "The two House chairmen who will oversee this week's hearings featuring former special counsel Robert S. Mueller III on Sunday declared President Trump an 'unindicted co-conspirator' and accused him of high crimes and misdemeanors but stopped short of calling for his impeachment. The statements by House Intelligence Committee Chairman Adam B. Schiff (D-Calif.) and Judiciary Committee Chairman Jerrold Nadler (D-N.Y.) come three days before Mueller is scheduled to testify before their panels. In an interview on 'Fox News Sunday,' Nadler defended his decision to call Mueller to testify and said the public needs to hear directly from the former special counsel about his report on Russian interference in the 2016 campaign." See also, House Judiciary Chair Jerry Nadler says there is 'very substantial evidence' Trump is 'guilty of high crimes and misdemeanors,' CNN Politics, Kate Sullivan, Sunday, 21 July 2019: "House Judiciary Chairman Jerry Nadler on Sunday said Robert Mueller's report presents 'very substantial evidence' that President Donald Trump is 'guilty of high crimes and misdemeanors' — an impeachable offense. 'We have to … let Mueller present those facts to the American people, and then see where we go from there, because the administration must be held accountable,' Nadler, whose committee would lead impeachment proceedings, said on 'Fox News Sunday.'"
Monday, 22 July 2019, Day 914:
Trump Administration Expands Fast-Tracked Deportations for Undocumented Immigrants, The New York Times, Zolan Kanno-Youngs and Caitlin Dickerson, Monday, 22 July 2019: "The Trump administration said on Monday that it would speed the deportations of undocumented immigrants who cannot prove they have been in the United States for more than two years, allowing federal agents to arrest and deport more people without a hearing before a judge. Critics warned that the new rule, set to take effect on Tuesday, could also prevent asylum seekers from applying for refuge in the United States before they are deported. Within hours of its announcement, the American Civil Liberties Union vowed to block it in court. The shift will expand the use of an immigration law that, until now, was used only to fast-track deportations for migrants who had been in the United States for just a few weeks and were still within 100 miles of the southwestern border. Now, those stopped by federal agents anywhere in the country who cannot prove they have been in the United States for more than two years can be deported without a hearing." See also, Trump administration to expand its power to deport undocumented immigrants, The Washington Post, Maria Sacchetti, Monday, 22 July 2019. See also, Immigration and Customs Enforcement (ICE) officers will soon be able to deport undocumented immigrants in the US for under 2 years without a hearing, Business Insider, Grace Panetta, Monday, 22 July 2019.
Federal Budget Would Raise Spending by $320 Billion, The New York Times, Emily Cochrane, Alan Rappeport, and Jim Tankersley, Monday, 22 July 2019: "White House and congressional negotiators reached accord on a two-year budget on Monday that would raise spending by $320 billion over existing caps and allow the government to keep borrowing, most likely averting a fiscal crisis but splashing still more red ink on an already surging deficit. If passed by Congress and signed by President Trump, the deal would stop a potential debt default this fall and avoid automatic spending cuts next year. The agreement would also bring clarity about government spending over the rest of Mr. Trump's term, though Congress must still fill in the details, program by program." See also, Trump announces support for two-year bipartisan budget deal that boosts spending and suspends debt limit, The Washington Post, Damian Paletta and Erica Werner, Monday, 22 July 2019. See also, White House and Congress Reach Deal on Spending and Debt Ceiling, The Wall Street Journal, Andrew Duehren, Kate Davidson, and Catherine Lucey, Monday, 22 July 2019: "Congressional and White House negotiators reached a deal to increase federal spending and raise the government's borrowing limit, securing a bipartisan compromise to avoid a looming fiscal crisis and pushing the next budget debate past the 2020 election."
Justice Department Letter Warns Mueller to Stay in 'Boundaries' of His Report, The New York Times, Katie Benner, Monday, 22 July 2019: "The Justice Department sought on Monday to tightly hem in this week's congressional testimony by the former special counsel, Robert S. Mueller III, telling him in a letter that he 'must remain within the boundaries' of the public version of his report on the Russia investigation. The department also told Mr. Mueller that he could not 'discuss the conduct of uncharged third parties,' like President Trump, his family and his closest associates, nor could he discuss 'the redacted portions of the public version of your report. Should you testify, the department understands that testimony regarding the work of the special counsel's office will be governed by the terms you outlined on May 29,' the department said, referring to a rare public news conference by Mr. Mueller in which he said he would appear before lawmakers only reluctantly, and would not discuss any matters not contained in his 448-page report. 'The report is my testimony,' Mr. Mueller said then." See also, Department of Justice tells Robert Mueller to limit testimony to his report, Politico, Eliana Johnson, Andrew Desiderio, and Kyle Cheney, Monday, 22 July 2019: "Justice Department officials have communicated to Robert Mueller that the department expects him to limit his congressional testimony this week to the public findings of his 448-page report, according to one current and one former U.S. official familiar with the preparations." See also, Justice Department tells Mueller not to answer a wide swath of questions, The Washington Post, Devlin Barrett and Matt Zapotosky, Monday, 22 July 2019.
19 Questions We Have for Robert Mueller Ahead of His Testimony Before Congress, The New York Times, Sharon LaFraniere, Monday, 22 July 2019: "Were Robert S. Mueller III ever to tell the inside story of his investigation, much of America would most likely come to a standstill to hear what he had to say. There is virtually no chance that will happen when he testifies for about five hours before two congressional committees this week. It took weeks of negotiations just to persuade him to show up. He has already said that his testimony won't go beyond what is in the 448-page report he delivered, and he urged people to read it. But even members of Congress admit that they have only skimmed it. And even if all Mr. Mueller does is quote from his report, his words will be carefully analyzed, from the points he chooses to highlight to the inflections of his voice. Before the hearings, we pose some of the many lingering questions about his two-year investigation into Russia's interference in the 2016 election and whether President Trump obstructed justice by trying to interfere with it, along with what we know or not about the answers." See also, The Media is getting a second chance to cover Robert Mueller's findings–and this time get it right, The Washington Post, Margaret Sullivan, Monday, 22 July 2019: "Recall how gullible — and therefore misleading to the public — the news media was in March when Attorney General William Barr characterized the unreleased report in a four-page letter. Coverage of that letter set in place an inaccurate narrative that has been almost impossible to dislodge. Many news organizations, including some of the most prominent, took what Barr said at face value or mischaracterized the report's findings."
Two Unofficial US Operatives Reporting to Trump's Lawyer Rudy Giuliani Privately Lobbied a Foreign Government, Ukraine, in a Bid to Help Trump Win in 2020, BuzzFeed News, Michael Sallah, Tanya Kozyreva, Aubrey Belford, Monday, 22 July 2019: "Two unofficial envoys reporting directly to Donald Trump's personal lawyer have waged a remarkable back-channel campaign to discredit the president's rivals and undermine the special counsel's inquiry into Russian meddling in US elections. In a whirlwind of private meetings, Lev Parnas and Igor Fruman — who pumped hundreds of thousands of dollars into Republican campaigns and dined with the president — gathered repeatedly with top officials in Ukraine and set up meetings for Trump's attorney Rudy Giuliani as they turned up information that could be weaponized in the 2020 presidential race. The two men urged prosecutors to investigate allegations against Democratic frontrunner Joe Biden. And they pushed for a probe into accusations that Ukrainian officials plotted to rig the 2016 election in Hillary Clinton's favor by leaking evidence against Paul Manafort, Trump's campaign chair, in what became a cornerstone of the special counsel's inquiry."
Thousands of People Die Annually Because States Refuse to Expand Medicaid, Splinter, Libby Watson, Monday, 22 July 2019: "We already knew that Medicaid expansion saves lives. Now, a new National Bureau of Economic Research working paper published today found that the decision of 14 states not to expand Medicaid under the Affordable Care Act cost approximately 15,000 lives. The Affordable Care Act would have expanded Medicaid in all states, allowing anyone making up to 138 percent of the federal poverty line to use the program. In 2012, however, the Supreme Court decided that the states must be allowed to decide whether to expand Medicaid, and as of now, 14 states still haven't expanded it for various stupid reasons. In most of those states, childless adults without disabilities aren't eligible for Medicaid regardless of how low their income is, not to mention the onerous new work requirements some states that did expand Medicaid are testing out."
Study by New American Economy finds that immigrants and their children founded 45% of U.S. Fortune 500 companies, Axios, Stef W. Kight, Monday, 22 July 2019: "Immigrants and their children have founded 45% of the U.S.' Fortune 500 companies, according to a new study by New American Economy, a bipartisan pro-immigration group…. Fortune 500 companies founded by immigrants or their children employ 13.5 million people, and on average employ 11% more people than the average Fortune 500 company with a nonimmigrant founder, the study found."
Bill Wehrum, an Architect of Rollbacks at the Environmental Protection Agency (E.P.A.), Faces New Ethics Inquiry, The New York Times, Lisa Friedman, Monday, 22 July 2019: "The Environmental Protection Agency's inspector general will investigate allegations that William L. Wehrum, the agency's former air quality chief, violated ethics rules when he met with former clients from his days as a lawyer and lobbyist for the oil, gas and coal industries. The inquiry will look into whether Mr. Wehrum's efforts at the E.P.A. to weaken climate change and air pollution standards  improperly benefited those former clients, a congressional aide said." See also, Environmental Protection Agency's watchdog scrutinizes the ethics practices of former air policy chief Bill Wehrum, The Washington Post, Juliet Eilperin, Monday, 22 July 2019: "A key architect of the Trump administration's efforts to weaken federal climate rules is under scrutiny by a federal watchdog for his dealings with industry players who lobbied the government to ease carbon pollution limits."
Under Trump, 26 % of Climate Change References Have Vanished From .Gov Sites, Vice, Sarah Emerson, Monday, 22 July 2019: "The Trump administration has undermined the fight against climate change by suffocating facts and science on government websites, according to a federal watchdog group that monitors thousands of government pages for changes. A report published by the Environmental Data & Governance Initiative (EDGI) on Monday found that language related to climate change has disappeared at an alarming pace since Trump took office in 2016. Across 5,301 pages—ranging from websites belonging to the Environmental Protection Agency (EPA) to the US Geological Survey (USGS)—the use of the terms 'climate change,' 'clean energy,' and 'adaptation' plummeted by 26 percent between 2016 and 2018. Of the pages where 'climate change' was stricken, more than half belong to the EPA."
It's a disaster over there': the Commerce Department reaches new heights of dysfunction under Secretary Wilbur Ross, Politico, Daniel Lippman, Monday, 22 July 2019: "Constant infighting among top officials. Sudden departures of senior staffers without explanation. A leader who is disengaged and prone to falling asleep in meetings. The Commerce Department has reached its apex of dysfunction under Wilbur Ross, according to four people with knowledge of the inner workings of the department. The 81-year-old Commerce secretary, who has for months endured whispers that he is on the outs, spends much of his time at the White House to try to retain President Donald Trump's favor, the sources said, leaving his department adrift."
Progressive Massachusetts Mayor Alex Morse Launches Primary Bid to Unseat Powerful Centrist Democrat Richard Neal, Chair of the House Ways and Means Committee, Common Dreams, Julia Conley, Monday, 22 July 2019: "A progressive mayor who was born the same year Democratic Rep. Richard Neal took office announced Monday that he is challenging the House Ways and Means Committee chairman in the 2020 election. Holyoke, Massachusetts Mayor Alex Morse launched his primary challenge against the centrist Democrat with a video in which he described his background as the son of parents who grew up in poverty, fighting for a sustainable economy in his hometown during four terms as mayor, objecting to Neal's close ties with corporations, and denouncing the congressman's lack of 'urgency' when it comes to fighting back against President Donald Trump…. On his official Twitter account, Morse has made clear his support for Medicare for All and the Green New Deal as well as grocery store workers who went on strike in Holyoke to demand fair wages…. Morse is declining all corporate PAC donations during his congressional campaign, contrasting sharply with Neal. The 30-year congressman took more than $2 million from PACs in 2018, including groups representing agribusiness, the for-profit healthcare sector, and the defense industry. Neal has recently come under fire from progressives for declining to call for impeachment proceedings and taking months to subpoena Trump's federal tax returns after the Democrats took control of the House earlier this year. As Common Dreams reported, he signaled his reluctance this month to demand Trump's state returns even after New York state lawmakers passed legislation allowing him to do so."
Wendy Davis announces bid for Congress, will challenge U.S. Representative Chip Roy, The Texas Tribune, Abby Livingston, Monday, 22 July 2019: "Former Texas state Sen. Wendy Davis is running for Congress. Early Monday morning, Davis announced her candidacy for the Democratic nomination in Central Texas' 21st District. She is challenging U.S. Rep. Chip Roy, a freshman Republican from Austin…. The potential Davis-Roy matchup is likely to be among the most polarizing races the state has seen in recent years. Davis is a fierce national advocate for abortion rights, while Roy has built his reputation in his first six months in Congress as a conservative firebrand." See also, Wendy Davis, Who Rose to Fame With Filibuster, Will Run for Congress in Texas, The New York Times, Matt Stevens, Monday, 22 July 2019: "Wendy Davis, a former Democratic nominee for governor of Texas whose marathon filibuster as a state senator turned her into an overnight political star, said Monday that she would run for a House seat held by a freshman Republican. Her bid to challenge the incumbent, Chip Roy, comes about six years after she stood in pink running shoes and talked for more than 11 hours to temporarily halt passage of an anti-abortion bill."
Two police officers in Gretna, Louisiana, are fired: One posted on Facebook that Representative Alexandria Ocasio-Cortez 'needs a round,' and the 2nd hit the 'like' button, The Times-Picayune, Chad Calder, Monday, 22 July 2019: "The Gretna Police Department fired two officers Monday, just days after one of the officers posted a comment on social media that suggested U.S. Rep. Alexandria Ocasio-Cortez should be shot. The author of the Facebook post, Charlie Rispoli, and another officer who 'liked' the post, Angelo Varisco, were both fired for violating the department's social-media policy, Gretna Police Chief Arthur Lawson announced at a press conference. Rispoli had posted a fake news story about Ocasio-Cortez to his Facebook page Thursday and included a comment calling the New York Democrat 'a vile idiot' and saying she 'needs a round, and I don't mean the kind she used to serve' when she was a bartender. Lawson said the incident 'has been an embarrassment' to his department and that such comments by members of law enforcement were unacceptable. 'These officers have certainly acted in a manner which was unprofessional, alluding to a violent act to be conducted against a sitting U.S. (congresswoman), a member of our government,' he said. 'We are not going to tolerate that.'" See also, Louisiana Police Officer on Facebook Says Alexandria Ocasio-Cortez 'Needs a Round,' The New York Times, Neil Vigdor, published on Sunday, 21 July 2019.
Tuesday, 23 July 2019, Day 915:
Trump Sues House Ways and Means Committee and New York State Officials to Protect State Tax Returns, The Wall Street Journal, Richard Rubin, Tuesday, 23 July 2019: "President Trump sued the U.S. House Ways and Means Committee and New York state officials on Tuesday, seeking to protect his state tax returns from being turned over to the congressional tax-writing committee. The lawsuit seeks an injunction to block the application of a new New York state law that enables the Ways and Means Committee chairman to obtain Mr. Trump's state tax records by asking the state tax commissioner for them." See also, Trump sues to prevent the release of his tax returns, CNN, Kate Sullivan, Tuesday, 23 July 2019. See also, Trump Sues New York State Officials and the House Ways and Means Committee to Shield His State Tax Returns, The New York Times, Nicholas Fandos and Jesse McKinley, Tuesday, 23 July 2019: "President Trump sued New York State officials and the House Ways and Means Committee on Tuesday to try to block congressional Democrats from using a recently enacted New York law to obtain his state tax returns. The lawsuit, filed by the president's private lawyers in federal court in Washington, opens a new front in Mr. Trump's fight to keep his tax returns secret. His administration has already rejected subpoenas from the Ways and Means Committee for his federal tax information, prompting the House to file a lawsuit of its own in recent weeks seeking enforcement. Now Mr. Trump is moving to close a side door opened by Democratic lawmakers in his home state by asking a judge to declare that the Ways and Means Committee 'lacks a legitimate legislative purpose' to request his state tax returns. The suit also seeks to nullify the New York law outright before Congress decides whether to use it."
Trump Administration Tries Again to Cut Back on Food Stamps, The New York Times, Lola Fadulu, Tuesday, 23 July 2019: "More than three million people would lose their food stamps under a new rule proposed Tuesday by the Agriculture Department to change the program's eligibility requirements. Agriculture officials say they are fixing a loophole that currently allows some states to give food stamps to people who have a certain amount of savings and other assets. Critics say the rule will punish the working poor and stymie their ability to accumulate assets. More than 38 million low-income Americans receive food stamps. Under the current law, 39 states, the District of Columbia, Guam and the Virgin Islands make it easier for people to be eligible for food stamps if they already qualify for another federal aid program, Temporary Assistance for Needy Families. The new rule would greatly reduce the ability of those jurisdictions to do so." See also, Trump administration proposed rule would cut 3 million people from food stamps, Reuters, Tom Polansek and Humeyra Pamuk, Tuesday, 23 July 2019: "The Trump administration on Tuesday proposed a rule to tighten food stamp eligibility that would cut about 3.1 million people from the program, U.S. Department of Agriculture officials said, drawing ire from Democratic senators and advocacy groups." See also, Trump proposal would push 3 million Americans off food stamps, The Washington Post, Laura Reiley, Tuesday, 23 July 2019. See also, Trump Administration Moves to End Food Stamp Benefits for 3.1 Million People, Bloomberg, Mike Dorning, Tuesday, 23 July 2019: "The Trump administration moved to end food stamp benefits for 3.1 million people, the day after the president reached a deal with Democrats to raise federal spending by tens of billions of dollars for the next two years. The proposed rule curtailing food assistance, announced Tuesday, drew a sharp rebuke from House Speaker Nancy Pelosi, who called it an 'act of staggering callousness. This proposal perfectly showcases the Republicans' cynical special interest agenda that gives billion-dollar handouts to big corporations and the wealthy few, and then steals from children, veterans, seniors and working families to make up the difference,' Pelosi said."
FBI Director Christopher Wray says the FBI has recorded about 100 domestic terrorism arrests in fiscal 2019 and many investigations involve white supremacy, The Washington Post, Matt Zapotosky, Tuesday, 23 July 2019: "FBI Director Christopher A. Wray told lawmakers Tuesday that the bureau has recorded about 100 arrests of domestic terrorism suspects in the past nine months and that most investigations of that kind involve some form of white supremacy — though an FBI spokeswoman later clarified the percentage is smaller. The figure, which Wray conceded was imprecise, is similar to the number of arrests made in international terrorism cases and represents an uptick compared with the prior year. He revealed the data at a Senate Judiciary Committee hearing, seeking to assure lawmakers that the bureau was aggressively pursuing cases of racially motivated violence…. Asked for more specific data, an FBI spokeswoman clarified after Wray's testimony that the bureau has recorded about 90 domestic terrorism arrests, compared with about 100 international terrorism arrests. The official also said that when Wray asserted a 'majority of the domestic terrorism cases we've investigated are motivated by some version of what you might call white supremacist violence,' he meant only that a majority of the domestic terrorism cases involving a racial motive were believed to be spurred by white supremacy."
Human rights groups lead chorus of alarm over new Trump administration Commission on Unalienable Rights, NBC News, Josh Lederman and Carol E. Lee, Tuesday, 23 July 2019: "Prominent human rights organizations, presidential candidates, Democratic senators and religious leaders are sounding the alarm over the Trump administration's new Commission on Unalienable Rights. A trio of letters sent Tuesday to Secretary of State Mike Pompeo, and obtained by NBC News, accuse the State Department of sidelining rights of women and the LGBTQ community in favor of religious liberty. Pompeo launched the commission earlier this month, saying it would "provide fresh thinking" about returning the government's focus to promoting 'natural law and natural rights.' Human rights groups fear that's code for ending or limiting U.S. advocacy abroad for marginalized groups."
Key Mueller Aide Aaron Zebley Will Appear Alongside Mueller During House Hearings Tomorrow, The New York Times, Nicholas Fandos, Tuesday, 23 July 2019: "Robert S. Mueller III's longtime right-hand aide will appear beside him to assist as he testifies before two House committees on Wednesday, and will be sworn in as a witness for one of the sessions, according to congressional officials familiar with the arrangement. The unusual arrangement was agreed to at the 11th hour on Tuesday, as lawmakers on the House Judiciary and Intelligence Committees were undertaking their final preparations for what was expected to be an inflection point in the Democrats' investigations of President Trump." See also, Robert Mueller's longtime aide to counsel him at House committee hearing, The Washington Post, Rachael Bade and Matt Zapotosky, Tuesday, 23 June 2019.
While bemoaning Mueller investigation, Trump falsely says the Constitution gives him 'the right to do whatever I want,' The Washington Post, Michael Brice-Saddler, Tuesday, 23 July 2019: "President Trump believes the Constitution gives him a wide breadth of power. That's the message he delivered ― not for the first time — on Tuesday while addressing a crowd of teenagers and young adults at the Turning Point USA Teen Student Action Summit in Washington…. Trump lamented the duration and cost of the investigation of Russian interference in the 2016 presidential election led by special counsel Robert S. Mueller III…. 'Then, I have an Article II, where I have to the right to do whatever I want as president,' he said. 'But I don't even talk about that.'… Article II grants the president 'executive power.' It does not indicate the president has total power. Article II is the same part of the Constitution that describes some of Congress's oversight responsibilities, including over the office of the presidency. It also details how the president may be removed from office via impeachment…. William C. Banks, a professor of law at Syracuse University, told The Washington Post on Tuesday that Trump's comments are an affront to 'basic points that every schoolchild learns in civics.' Trump took an oath to support and defend the Constitution when he became president, Banks noted, meaning he can only do what the Constitution permits him to. 'It's certainly not a grant of unlimited power,' Banks said. 'He's not a monarch, he's the chief executive … and he's bound to uphold the rule of law.'"
Centrist House Democrats Offer an Alternative to the Green New Deal, The New York Times, Lisa Friedman, Tuesday, 23 July 2019: "An influential group of Democrats in the House of Representatives on Tuesday set an ambitious target for United States greenhouse gas emissions, calling for a reduction to net-zero by 2050. The goal, intended to slow the pace of global warming, does not include either a legislative or regulatory plan. It would very likely require rigorous new curbs on fossil fuels over the coming decades and steep increases in wind, solar and other renewable sources of power. The initiative does not go as far as the Green New Deal. That Democratic plan calls for achieving carbon neutrality within a decade and supplying 100 percent of the country's electricity from clean energy sources while also creating millions of high-wage jobs. Analysts described the announcement Tuesday as an effort by centrist Democrats to reclaim the climate agenda while treating global warming with the urgency that scientists say it demands."
Joe Biden, Scrutinized for Crime Bill, Unveils Plan to Reduce Mass Incarceration, The New York Times, Katie Glueck, Tuesday, 23 July 2019: "Joseph R. Biden Jr., whose long record on criminal justice matters has cast a shadow over the early months of his presidential campaign, has unveiled a comprehensive plan aimed at combating mass incarceration and reducing 'racial, gender and income-based disparities in the system.' In his more than three decades as a senator, Mr. Biden was a tough-on-crime Democrat who could be impatient with concerns about the societal dynamics that contribute to crime, and he championed the 1994 crime bill that many experts now associate with mass incarceration. That history has presented a challenge for Mr. Biden as he mounts his third bid for the presidency, with many progressives questioning his commitment to reforming a criminal justice system that disproportionately ensnares people of color. But on Tuesday, Mr. Biden, the former vice president, introduced a wide-ranging criminal justice reform proposal that his campaign said sought to reduce incarceration, and the toll it takes on poor communities and communities of color, at every stage, from addressing 'underlying factors' that start as early as childhood to calling for the elimination of the death penalty." See also, Joe Biden announces criminal justice policy sharply at odds with his 1994 crime law, The Washington Post, Matt Viser and Sean Sullivan, Tuesday, 23 July 2019: "Former vice president Joe Biden, who has faced criticism from liberals for spearheading a 1994 law when he was a senator that some view as unduly harsh, announced a proposal Tuesday that would eliminate the death penalty and attempt to undo some of the impacts of the legislation he championed a quarter-century ago. The plan is Biden's latest bid to appeal to the liberal activists who have dominated the crowded Democratic field, and yet another indication that the centrist, return-to-normalcy candidate is trying to shift the focus toward his vision for the future and away from decades-old positions that may no longer be politically popular in the party."
'Very bold move:' NAACP votes to support Trump impeachment, The Washington Post, Colby Itkowitz and Wesley Lowrey, Tuesday, 23 July 2019: "Members of the nation's oldest civil rights organization voted unanimously Tuesday for the impeachment of President Trump, increasing pressure on a Democratic leadership reluctant to do so. 'Trump's misconduct is unmistakable and has proven time and time again, that he is unfit to serve as the president of this country,' tweeted NAACP President Derrick Johnson after the vote."
Senate votes to extend 9/11 victims fund for first responders who've become sick since 2001 attacks, The Washington Post, Devlin Barrett and Kayla Epstein, Tuesday, 23 July 2019: "The Senate voted overwhelmingly Tuesday to add billions of dollars to a fast-dwindling compensation fund for 9/11 workers who are now sick or dying — capping an emotional political debate over ongoing deaths linked to the 2001 terrorist attacks. The legislation, which was championed by gravely ill first responders and former 'Daily Show' host Jon Stewart, will extend the compensation program for decades, at an estimated cost of $10.2 billion for the first 10 years." See also, Senate passes bill ensuring 9/11 victims fund will never run out of money, NBC News, Dareh Gregorian and Frank Thorp V, Tuesday, 23 July 2019."
Ethics Office Examines Allegations That Interior Department Officials Violated Transparency Laws, The New York Times, Coral Davenport, Tuesday, 23 July 2019: "The Interior Department's internal ethics watchdog has opened an inquiry into whether top Trump appointees at the agency have violated federal open-record laws by withholding or delaying the release of public documents, emails and policy memos. The inquiry by the Interior Department's Inspector General, which is being carried out in the office's audit unit and will be used to determine whether a formal investigation is warranted, comes the same day as the separate introduction of a bipartisan Senate bill aimed at overhauling new public-records policies at the Environmental Protection Agency. Senators of both parties say the E.P.A.'s practices of reviewing and responding to public records requests under the Freedom of Information Act have raised 'serious concerns' about its transparency. Several public watchdog groups and lawmakers contend that the two agencies — which together oversee aspects of the nation's environmental policies, including clean-air and clean-water rules as well as conservation of public lands — have implemented new policies that have improperly limited the public's ability to gain access to public records revealing how those policies are made. The new policies, which critics say are designed to allow President Trump's appointees to limit the release of information about their activities, were implemented after reports of questionable conduct by the former heads of both agencies."
Mark Esper Is Sworn In as Defense Secretary, The Wall Street Journal, Nancy A. Youssef, Tuesday, 23 July 2019: "The Senate voted to confirm former Raytheon Co. executive Mark Esper as U.S. defense secretary, ending the longest period in Pentagon history without a congressionally approved leader. Mr. Esper was confirmed by a bipartisan tally of 90 to 8, with all of the "no" votes coming from Democrats. None of the six senators running for the 2020 Democratic presidential nomination supported Mr. Esper, with five voting against the nominee, and one, Sen. Bernie Sanders (I., Vt.), not voting." See also, Mark Esper Confirmed as Trump's Defense Secretary, The New York Times, Helene Cooper, Tuesday, 23 July 2019: "The Senate overwhelmingly confirmed Mark T. Esper as secretary of defense on Tuesday, ending the longest period by far that the Pentagon had been without a permanent leader. Mr. Esper, an Army infantryman who fought in the Persian Gulf war of 1991 before becoming a lobbyist for the military contractor Raytheon, replaces Jim Mattis, who resigned in December during a dispute over pulling American troops out of Syria."
Thousands of unaccompanied migrant children could be detained indefinitely, CBS News, Graham Kates, Angel Canales, and Manuel Bojorquez, Tuesday, 23 July 2019: "An unprecedented number of unaccompanied migrant children are at risk of spending the rest of their childhoods in federal custody, CBS News learned in an exclusive interview with the head of the Office of Refugee Resettlement (ORR), the agency that cares for these children. The federal government is required to pursue 'prompt and continuous efforts toward family reunification' of unaccompanied migrant children, according to a landmark court settlement, but for thousands of kids in ORR care, that reunion may never happen. 'Unfortunately, I have well over 4,000 of those children in my care at this time at the Office of Refugee Resettlement,' the director, Jonathan Hayes, told CBS News in June. 'So conceivably someone could come into our care at 15 years old and not have an identifiable sponsor in the United States and remain with us for a few years.' On their 18th birthdays, many of the children will be taken from ORR's youth holding facilities, referred to as shelters, to adult detention centers operated by Immigration and Customs Enforcement (ICE). The number of children in this group has risen sharply in recent years, an 'alarming' and 'deeply concerning' trend, according to three former agency officials who spoke with CBS News."
Trump threatens Guatemala after it backs away from 'safe third country' asylum deal, The Washington Post, John Wagner, Mary Beth Sheridan, David J. Lynch, and Maria Sacchetti, Tuesday, 23 July 2019: "President Trump threatened Guatemala with tariffs and other retaliation Tuesday for backing away from talks on its potential designation as a safe third country for asylum seekers on their way north, a move that would have allowed the United States to push more migrants away from the southern border." See also, Trump warns of retaliation against Guatemala after immigration deal falls through, Politico, Rishika Dugyala and Sabrina Rodriguez, Tuesday, 23 July 2019. See also, Trump Wants to Punish Guatemala Over Failed 'Safe Third Country' Deal, The Wall Street Journal, Vivian Salama and Juan Montes, Tuesday, 23 July 2019: "President Trump threatened to punish Guatemala for what he described as the country's reneging on a proposed deal to welcome Central American asylum seekers. Mr. Trump said on Twitter Tuesday that the U.S. had been "ready to go" but was now considering tariffs, remittance fees and an unspecified 'BAN.' Last year, Guatemalans living outside the country sent more than $9 billion home, making up about 12% of Guatemala's gross domestic product."
Afghanistan asks for explanation after Trump claims US could wipe it 'off the face of the Earth,' CNN Politics, Veronica Stracqualursi, Kylie Atwood, and Nicole Gaouette, Tuesday, 23 July 2019: "Afghanistan has demanded the United States clarify remarks made by President Donald Trump, who said the country 'would be wiped off the face of the Earth' if he wanted to win the war in Afghanistan. Fallout from the President's remarks rippled through a tense and confrontational meeting in Kabul between the US special representative for Afghanistan reconciliation, Zalmay Khalilzad, and Afghan President Ashraf Ghani, according to two sources familiar with their conversation."
Kamala Harris introduced a bill to decriminalize marijuana, Vox, Li Zhou, Tuesday, 23 July 2019: "More than half of all states have taken some action to legalize or decriminalize marijuana, but using the drug is still a crime under federal law. Senators, including 2020 contenders Cory Booker (D-NJ), Elizabeth Warren (D-MA), and Bernie Sanders (I-VT), have proposed legislation to tackle this disconnect, and on Tuesday, Kamala Harris (D-CA) joined the fray. Harris's plan, one that she's rolling out alongside House Judiciary Chair Jerry Nadler (D-NY), would decriminalize the possession of marijuana at the federal level, an effort backed by many of her fellow 2020 Democrats. Harris's proposal goes one step further, however, imposing a 5 percent federal tax on the sale of marijuana that would be used, in part, to fund grant programs that help individuals who have been disproportionately penalized for marijuana possession in the past."
Wednesday, 24 July 2019, Day 916:
Highlights of Robert Mueller's Testimony to Congress, The New York Times, Julie Hirschfeld Davis and Mark Mazzetti, Wednesday, 24 July 2019: "Robert S. Mueller III offered no new revelations on Wednesday into Russia's interference in the 2016 elections or President Trump's attempts to derail his probe. But he offered a stark warning on Russian election tampering — 'They're doing it as we sit here' — and a sober assessment of where politics are after the Trump campaign welcomed foreign interference in 2016. 'I hope this is not the new normal,' he told Representative Peter D. Welch, Democrat of Vermont, 'but I fear it is.' In seven hours of highly anticipated back-to-back hearings before the House Judiciary and Intelligence Committees, Mr. Mueller, the special counsel who led the probe into Russia's interference and whether Trump associates participated in it, hewed tightly to his script — the 448-page report he and his team produced in April. He declined repeatedly to offer his opinion on key questions or even to read directly from the voluminous document. Democrats did get him to confirm the most damaging elements of his findings. Under intense questioning, Mr. Mueller said the president had not been cleared of obstructing justice, nor had he been completely exonerated, as Mr. Trump has so often declared; he said that the president had been untruthful in some of his under-oath responses during the probe; and he called Mr. Trump's encouragement of WikiLeaks 'problematic,' to say the least…. [1.] Mueller says Trump was 'generally untruthful and incomplete in his written answers…. [2.] Mueller has dire warnings about foreign interference in American campaigns….[3.] Mueller showed a rare flash of indignation regarding WikiLeaks…. [4.] Mueller corrected the record on indicting Trump…. [5.] A reluctant Mueller reiterated that Trump 'was not exculpated.'… 'The finding indicates that the president was not exculpated for the acts that he allegedly committed,' Mr. Mueller told Representative Jerrold Nadler, Democrat of New York and the Judiciary Committee chairman, under questioning about his conclusions on whether Mr. Trump obstructed justice…. [6.] Mueller's halting performance frustrates both parties…. [7.] Republicans and Trump's inner circle have taken aim at Mueller." See also, Robert Mueller Warns of Russian Sabotage and Rejects Trump's 'Witch Hunt' Claims, The New York Times, Mark Mazzetti, Wednesday, 24 July 2019: "Robert S. Mueller III warned lawmakers on Wednesday that Russia was again trying to sabotage American democracy before next year's presidential election, defended his investigation's conclusions about Moscow's sweeping interference campaign in 2016 and publicly rejected President Trump's criticism that he had conducted a 'witch hunt.' The partisan war over Mr. Mueller's inquiry reached a heated climax during nearly seven hours of his long-awaited testimony before two congressional committees. Lawmakers hunted for viral sound bites and tried to score political points, but Mr. Mueller consistently refused to accommodate them, returning over and over in a sometimes halting delivery to his damning and voluminous report." See also, What We Learned From Robert Mueller's 7 Hours on Capitol Hill, The New York Times, Nicholas Fandos, Wednesday, 24 July 2019. See also, The Blockbuster That Wasn't: Mueller Disappoints the Democrats, The New York Times, Peter Baker, Wednesday, 24 July 2019. See also, Mueller's Labored Performance Was a Departure From His Once-Fabled Stamina, The New York Times, Sharon LaFraniere, Michael S. Schmidt, Noah Weiland, and Adam Goldman, Wednesday, 24 July 2019. See also, Robert Mueller, in occasionally halting testimony, points to foreign interference and offers some sharp criticism of Trump, The Washington Post, Devlin Barrett, Matt Zapotosky, Rosalind S. Helderman, and Karoun Demirjian, Wednesday, 24 July 2019: "Former special counsel Robert S. Mueller III, in quiet and occasionally halting testimony, warned Congress on Wednesday that Russia is still interfering with American democracy and offered some sharp criticism of President Trump. 'They're doing it as we sit here, and they expect to do it in the next campaign,' Mueller said of the Russians, during roughly six hours of highly anticipated testimony before two House committees about his investigation of Russian election interference and Trump's possible obstruction of justice. Mueller's appearance offered the prospect of pulling back the curtain on his secretive investigation, but the former prosecutor and FBI director strove — by day's end successfully — not to reveal any details beyond his staff's 448-page report. Some Democrats had hoped his testimony would lead to a fresh groundswell of support to begin impeachment proceedings, but that seemed unlikely in the immediate aftermath of the hearings, which produced no blockbuster revelations. Mueller seemed reluctant to even utter the word 'impeachment.' Republicans pronounced the matter dead, and Trump declared victory." See also, Transcript of Robert S. Mueller III's testimony before the House Judiciary Committee, The Washington Post, Wednesday, 24 July 2019. See also, Transcript of Robert S. Mueller III's testimony before the House Intelligence Committee, The Washington Post, Wednesday, 24 July 2019. See also, On Mueller's final day on the national stage, a halting, faltering performance, The Washington Post, Marc Fisher, Wednesday, 24 July 2019: "He could be quick, abrupt, precise — a familiar version of Robert S. Mueller III, the Marine and FBI director who had established himself in a lifetime of service as a paragon of Washington nonpartisanship. Again and again, he dispatched questions from Democrats and Republicans alike: 'True.' 'Accurate.' 'Correct.' But in what was likely to have been his final act on Washington's center stage Wednesday, the special counsel who spent nearly two years investigating Russian interference in the 2016 presidential election also displayed an unfamiliar and troubling side, repeatedly asking for help finding quotations from his own report, over and over seeming to struggle to follow questions. He spoke softly, stumbling over his words, occasionally trailing off, as if he'd lost his train of thought. Mueller's halting testimony on Wednesday before the House Judiciary and Intelligence committees examining what went wrong in the 2016 presidential election was at times painful to watch. Even though Mueller delivered strongly worded warnings that American elections remain vulnerable to attack by Russians and others, any expectation that his appearance would generate the impetus for an impeachment of President Trump was quickly dashed." See also, 6 takeaways from Robert Mueller's testimony, The Washington Post, Aaron Blake, Wednesday, 24 July 2019. See also, Fact-checking lawmakers' claims during the Mueller hearings, The Washington Post, Salvador Rizzo and Glenn Kessler, published on Thursday, 25 July 2019. See also, The Daily 202: The six most important quotes from Mueller's six hours of testimony, The Washington Post, James Hohmann, published on Thursday, 25 July 2019. See also, Robert Mueller answers Trump taunts in testimony unlikely to change the political dynamic, The Washington Post, Ashley Parker, Rachael Bade, Josh Dawsey, and Mike DeBonis, Wednesday, 24 July 2019. See also, Finally, Washington (Sort Of) Agrees on Something: Mueller Bombed, The New Yorker, Susan B. Glasser, Wednesday, 24 July 2019: "If only the hearing had ended there. But it didn't. For hours, Mueller refused, more than a hundred times during the morning alone, to reply to even basic questions. He appeared unfamiliar with the material in a report that bears his name; at times, he seemed unable even to construct statements of any legal or investigative clarity at all. His comments were invariably grudging, cautious, defensive, and opaque. "It is not a witch hunt," Mueller said of his investigation, responding to the dozens of times the President has declared his probe a 'WITCH HUNT.' This was hardly a rousing defense of his office's work—or, really, any defense at all…. The concerns about Mueller's halting performance were not mere theatre criticism. He was unable to defend his report and its findings beyond simply referring lawmakers to the text, over and over again. In his effort not to be trapped by Democrats into suggesting that Trump should be impeached, Mueller did a disservice to his own work. He did not need to make new assertions of law or fact but merely explain in clear terms the conclusions he reached and why. There was not one moment when he did so." See also, Neal Katyal Has One More Question for Robert Mueller After His Testimony: Did Trump's Conduct Constitute Obstruction of Justice? The New Yorker, Isaac Chotiner, Wednesday, 24 July 2019. See also, House Speaker Nancy Pelosi rebuffs Nadler on impeachment after Mueller flop, Politico, John Bresnahan, Heather Caygle, and Kyle Cheney, Wednesday, 24 July 2019: "House Judiciary Chairman Jerry Nadler pushed to launch impeachment proceedings against President Donald Trump during a closed-door meeting Wednesday, only to be rebuffed by Speaker Nancy Pelosi, according to four sources familiar with the discussions. At a caucus meeting that came after the hotly anticipated testimony of former special counsel Robert Mueller, Nadler suggested that several House committee chiefs begin drafting articles of impeachment against Trump. Pelosi called the idea premature, the sources said."
Trump's Latest Attempt to Bar Asylum Seekers Is Blocked After a Day of Dueling Rulings, The New York Times, Miriam Jordan and Zolan Kanno-Youngs, Wednesday, 24 July 2019: "A federal judge on Wednesday ordered the Trump administration to continue accepting asylum claims from all eligible migrants arriving in the United States, temporarily thwarting the president's latest attempt to stanch the flow of migrants crossing the southern border. Judge Jon S. Tigar of the United States District Court in San Francisco issued a preliminary injunction against a new rule that would have effectively banned asylum claims in the United States for most Central American migrants, who have been arriving in record numbers this year. It would have also affected many migrants from Africa, Asia and other regions. The decision came on the same day that a federal judge in Washington, hearing a separate challenge, let the new rule stand, briefly delivering the administration a win. But Judge Tigar's order prevents the rule from being carried out until the legal issues can be debated more fully. The rule, which has been applied on a limited basis in Texas, requires migrants to apply for and be denied asylum in the first safe country they arrive in on their way to the United States — in many of the current cases, Mexico — before applying for protections here. Because migrants from Honduras, El Salvador and Guatemala make up a vast majority of asylum seekers arriving at the southern border, the policy would virtually terminate asylum there." See also, Federal judge in California halts Trump's latest asylum ban, The Washington Post, Maria Sacchetti and Spencer S. Hsu, Wednesday, 24 July 2019: "A federal judge in San Francisco temporarily blocked a new Trump administration policy Wednesday that sought to bar Central Americans and other migrants from requesting asylum at the southern border, saying the federal government's frustrations with rising border crossings did not justify 'shortcutting the law.' The policy aimed to curtail Central American migration across the southern border by requiring asylum seekers to apply in countries they had passed through on the way to the United States, particularly Mexico or Guatemala. U.S. District Judge Jon S. Tigar, who halted another version of the Trump administration's asylum ban last year, said a 'mountain' of evidence showed that migrants could not safely seek asylum in Mexico. He said the rule violated federal law by categorically denying asylum to almost anyone crossing the border. Tigar issued a preliminary injunction blocking the July 16 policy and ordered the government to restore the existing system. Federal law generally allows anyone who sets foot on U.S. soil to apply for asylum."
Federal Judge Blocks Arkansas Anti-Abortion Laws for Now, The New York Times, Niraj Chokshi and Derrick Bryson Taylor, Wednesday, 24 July 2019: "In an 11th-hour ruling, a federal judge temporarily blocked three new abortion restrictions from taking effect in Arkansas on Wednesday, including a law that bans the procedure after 18 weeks and another that could threaten to close the state's only surgical abortion clinic. The decision, issued minutes before midnight on Tuesday by Judge Kristine G. Baker of the Eastern District of Arkansas, delays enforcement of the laws by up to two weeks. The delay was requested as part of a broader suit seeking to strike down the laws, brought by the clinic, Little Rock Family Planning Services; Planned Parenthood; the American Civil Liberties Union; and local doctors. In Tuesday's ruling, Judge Baker concluded that all three restrictions — the 18-week ban, a ban on abortions sought because of a diagnosis of Down syndrome, and stricter requirements on who may perform the procedure — all seemed likely to be found unconstitutional based on the evidence provided so far." See also, Judge blocks three new abortion restrictions from taking effect in Arkansas, CBS News, Associated Press, Wednesday, 24 July 2019.
Environmental activists superglue themselves to the U.S. Capitol walls in call for action on climate change, The Washington Post, Felicia Sonmez and Mike DeBonis, Wednesday, 24 July 2019: "A group of environmental activists on Tuesday took a novel approach to calling for congressional action on climate change: They superglued themselves to the walls of a Capitol tunnel. Some of the protesters were draped in bright yellow police tape, while others were wearing placards reading, 'Due to the climate emergency, Congress is shut down until sufficient action is taken to address the crisis.' A group of activists had used Gorilla Glue to fasten their hands to the doorjambs of a tunnel connecting the Capitol to the House office buildings, according to a participant who declined to give his full name. About 15 other people were helping, he said. 'We're blocking this doorway because Congress isn't taking the climate crisis seriously,' one activist told passersby, according to a video posted online by Extinction Rebellion, the group that organized the demonstration."
What the 2020 Democrats Said About Trump and Race at the N.A.A.C.P. Forum, The New York Times, Astead W. Herndon, Wednesday, 24 July 2019: "As 'Robert Mueller Wednesday' overtook Washington, with the nation transfixed on the congressional testimony of the special counsel who investigated Russian interference in the 2016 election, Democratic presidential hopefuls laid out a different case: that President Trump is a bigot who unduly harms black communities. One by one, at the national convention of the N.A.A.C.P., the nation's largest and oldest civil rights organization, the Democratic candidates chose not to discuss Mr. Mueller's testimony in detail and instead outlined their respective plans to uplift black people. When they did mention Mr. Trump, it was often in the context of his remarks about racial minorities, and his tendency to evoke stereotypes steeped in racist history to degrade his political opponents."
Department of Justice won't charge William Barr and Wilbur Ross after contempt vote, Politico, Andrew Desiderio, Wednesday, 24 July 2019: "The Justice Department will not bring criminal charges against Attorney General William Barr and Commerce Secretary Wilbur Ross after the Democrat-led House voted last week to hold them in contempt. In a letter to Speaker Nancy Pelosi on Wednesday, Deputy Attorney General Jeffrey Rosen said the Cabinet officials' defiance of congressional subpoenas seeking information about the 2020 census 'did not constitute a crime.'… Lawmakers never expected the Justice Department to prosecute its own leader and another cabinet official, but Rosen's letter represented the department's formal response to a House vote that, in effect, referred Barr and Ross for criminal prosecution."
Trump Vetoes Bipartisan Resolutions Blocking Arms Sales to Saudi Arabia and the United Arab Emirates, The New York Times, Michael D. Shear and Catie Edmondson, Wednesday, 24 July 2019: "President Trump vetoed a series of bipartisan measures on Wednesday that would have blocked the sale of billions of dollars of arms to Saudi Arabia and the United Arab Emirates. Lawmakers from both parties sent an angry joint message to Mr. Trump last month, saying that he could not go around Congress in his bid to help Persian Gulf allies prosecute their war in Yemen."
Ricardo Rosselló, Puerto Rico's Governor Resigns After Protests, The New York Times, Patricia Mazzei and Frances Robles, Wednesday, 24 July 2019: "Gov. Ricardo A. Rosselló of Puerto Rico announced his resignation on Wednesday night, conceding that he could no longer credibly remain in power after an extraordinary popular uprising and looming impeachment proceedings had derailed his administration. In a statement posted online just before midnight, Mr. Rosselló, 40, said he would step down on Aug. 2. He said his successor for the moment would be the secretary of justice, Wanda Vázquez, a former district attorney who once headed the island's office of women's affairs. Ms. Vázquez was next in line under the commonwealth's Constitution because the secretary of state, who would have succeeded Mr. Rosselló as governor, resigned last week when he also was caught up in a chat scandal that enveloped the administration."
Thursday, 25 July 2019, Day 917:
The Federal Government Will Resume Executions of Death-Row Inmates, The New York Times, Katie Benner, Thursday, 25 July 2019: "The federal government will resume executions of death-row inmates after a nearly two-decade hiatus, Attorney General William P. Barr said Thursday, countering a broad national shift away from the death penalty as public support for it has dwindled. The announcement reverses what had been essentially a moratorium on the federal death penalty. Five men convicted of murdering children will be executed in December or January at the federal penitentiary in Terre Haute, Ind., Mr. Barr said, and additional executions will be scheduled later…. The number of executions in the United States had fallen to less than two dozen a year since a high in 1999, when 98 executions were carried out at the state level, according to the Death Penalty Information Center…. Capital punishment fell out of favor as researchers began to question whether it deterred people from committing heinous crimes and as more defense lawyers proved that their clients were wrongfully convicted. Civil rights advocates also noted that there was a great racial disparity among inmates on death row and argued that the penalty was disproportionately applied to black men. With pressure building to replace the capital punishment with life in prison, 21 states have outlawed the death penalty." See also, Justice Department plans to resume capital punishment after long hiatus, The Washington Post, Devlin Barrett and Mark Berman, Thursday, 25 July 2019: "The Trump administration announced plans Thursday to resume executing federal prisoners awaiting the death penalty — ending a 16-year moratorium on the practice and setting the stage for fresh legal challenges." See also, Democratic presidential hopefuls rush to affirm opposition to death penalty after the Justice Department announces plans to resume executions, The Washington Post, John Wagner, Thursday, 25 July 2019: "A spate of Democratic White House hopefuls rushed to affirm their opposition to capital punishment Thursday after the Justice Department announced plans to resume executions of federal death-row prisoners, signaling the issue could gain new salience in the 2020 campaign. President Trump supports the death penalty, and most in the crowded Democratic field have voiced opposition, some more recently than others. Former vice president Joe Biden (D), who is running in 2020, dropped his long-standing support of capital punishment as part of a broader criminal justice proposal released this week."
Senate Intelligence Committee Report Finds Russian Hack of the U.S. Elections System Was Far-Reaching, The New York Times, David E. Sanger and Catie Edmondson, Thursday, 25 July 2019: "The Senate Intelligence Committee concluded Thursday that election systems in all 50 states were targeted by Russia in 2016, largely undetected by the states and federal officials at the time, but at the demand of American intelligence agencies the committee was forced to redact its findings so heavily that key lessons for the 2020 election are blacked out. The report — the first volume of several to be released from the committee's investigation into Russia's 2016 election interference — came just 24 hours after the former special counsel, Robert S. Mueller III, warned that Russia was moving again to interfere 'as we sit here.' It also landed hours after Senator Mitch McConnell, the majority leader, personally stepped forward to block consideration of a package of election security bills." See also, In a new report, the Senate Intelligence Committee says Russians probably targeted election systems in all 50 states, The Washington Post, Karoun Demirjian and Colby Itkowitz, Thursday, 25 July 2019: "The Senate Intelligence Committee, in a new report on Russia's interference in the 2016 election, said Thursday that systems in all 50 states were probably targeted in some manner, that the federal government fell short in warning about the threat and that vulnerability persists heading into the 2020 campaign." See also, Read the Senate Intelligence Committee's report: 'Russian Efforts Against Election Infrastructure,' Volume One, The Washington Post, Thursday, 25 July 2019.
Robert Mueller's Skepticism of Trump's Truthfulness Heightens Impeachment Debate, The New York Times, Charlie Savage, Thursday, 25 July 2019: "In late summer 2016, after WikiLeaks had published its first tranche of stolen Democratic emails, Donald J. Trump received a phone call while riding to La Guardia Airport and then told an aide that more damaging releases were coming. But Mr. Trump denied to the special counsel, Robert S. Mueller III, that he knew in advance about the timing of the release of hacked emails or their contents, contradicting the recollections of the adviser sharing the car ride, Rick Gates. Now Mr. Trump's answers, submitted in writing and under oath, are receiving new scrutiny after Mr. Mueller agreed in his closely watched congressional testimony this week that some of the president's responses were untruthful. Mr. Trump's answers are becoming additional fodder for the internal debate among House Democrats about whether to open an impeachment inquiry into Mr. Trump, congressional aides said." See also, Mueller Testimony Deepens Democratic Divide on Impeachment, The New York Times, Nicholas Fandos, Julie Hirschfeld Davis, and Sheryl Gay Stolberg, Thursday, 25 July 2019: "Robert S. Mueller III's long-awaited testimony has inflamed divisions among Democrats over impeachment, with some senior lawmakers pushing on Thursday to begin formal impeachment hearings soon, and vulnerable moderates pleading that the party needed to rest its case against President Trump. Liberal House members who have been agitating for impeachment were buoyed by Mr. Mueller's nearly seven hours of testimony, asserting, despite modest viewership numbers and no dramatic revelations, that the former special counsel's words confirmed their case that Mr. Trump had tried to obstruct justice. They showed signs of momentum. Representative Jerrold Nadler of New York, the chairman of the Judiciary Committee, has gradually become convinced that his panel should proceed with impeachment hearings and do so as expeditiously as possible, though he has not stated so publicly, according to lawmakers and aides familiar with his thinking. In a closed room of lawmakers on Wednesday evening after the hearing, he broached the idea that House committees could soon begin contemplating articles of impeachment, though Speaker Nancy Pelosi has pushed back on the idea of quick action. On Thursday, four more House Democrats came out for beginning impeachment proceedings, including the highest ranking one yet: Representative Katherine M. Clark of Massachusetts, the vice chairwoman of the House Democratic Caucus. That pushed the total above 90." See also, Congresswoman Katherine Clark, Vice Chair of the House Democratic Caucus, Calls for Impeachment Inquiry, KatherineClark.house.org, Katherine Clark, Thursday, 25 July 2019: "Throughout his life and presidency, Donald Trump has proven himself unfit to serve. He has no respect for the rule of law, has put kids in cages, regularly tramples on the Constitution, and uses racist words, acts and policies to divide our country. Since the release of the Mueller Report in April, it has been clear that the President committed impeachable offenses by welcoming interference from a hostile foreign power in the 2016 election and then attempting to obstruct the investigation into his unpatriotic actions. Moreover, he said he would do it all again if given the chance. I deeply respect the committee work of House Democrats to hold the President accountable, including hearings, subpoenas and lawsuits. All of our efforts to put the facts before the American people, however, have been met with unprecedented stonewalling and obstruction. That is why I believe we need to open an impeachment inquiry that will provide us a more formal way to fully uncover the facts." See also, Democrats struggle to figure out next move against Trump after Mueller hearing falls flat, The Washington Post, Rachael Bade and Mike DeBonis, Thursday, 25 July 2019: "House Democrats are struggling to figure out their next move against President Trump after their highly anticipated hearing with Robert S. Mueller III fell flat, forcing some Democrats to second-guess their strategy while aggravating divisions in the party over impeachment."
Climate Leaders Ask for Massive Public Turnout at Upcoming Global Strikes, EcoWatch, Andrea Germanos of Common Dreams, Thursday, 25 July 2019: "Organizers of upcoming global climate strikes hope their demands for a rapid end to business as usual and a swift start to climate justice will be too loud to ignore. The strikes, which are set for Sept. 20 and 27 — with additional actions slated for the days in between — are planned in over 150 countries thus far, and over 6,000 people have already pledged to take part. It has the potential to be the biggest climate mobilization yet, said organizers. 'Our house is on fire — let's act like it,' says the strikes' call-to-action, referencing the words of Swedish activist Greta Thunberg. 'We demand climate justice for everyone.'"
Automakers, Rejecting Trump Pollution Rule, Strike a Deal With California, The New York Times, Coral Davenport and Hiroko Tabuchi, Thursday, 25 July 2019: "Four of the world's largest automakers have struck a deal with California to reduce automobile emissions, siding with the state, and against President Trump, in a bitter fight over one of the president's most consequential regulatory rollbacks. In coming weeks, the Trump administration is expected to all but eliminate a signature Obama-era regulation designed to reduce vehicle emissions that contribute to global warming. However, California and 13 other states have vowed to keep enforcing the stricter rules, potentially splitting the United States auto market in two, with car companies forced to build different lineups of vehicles for different states." See also, Major automakers strike climate deal with California, rebuffing Trump on proposed mileage freeze, The Washington Post, Juliet Eilperin and Brady Dennis, Thursday, 25 July 2019: "Four automakers from three continents have struck a deal with California to produce more fuel-efficient cars for their U.S. fleets in coming years, undercutting one of the Trump administration's most aggressive climate policy rollbacks."
A Mexican Man Has Died in Georgia in Custody of Immigration and Customs Enforcement (ICE), BuzzFeed News, Hamed Aleaziz, Thursday, 25 July 2019: "A 44-year-old Mexican man died Wednesday while in the custody of Immigration and Customs Enforcement in Georgia. The man had been in ICE custody since April as he went through deportation proceedings, a source told BuzzFeed News. Following publication of this story, ICE confirmed the death of the man and identified him as Pedro Arriago-Santoya."
Active-duty U.S. troops are now just feet away from migrants in Texas, CBS News, Courtney Kube and Carol E. Lee, Thursday, 25 July 2019: "Active-duty U.S. troops are now stationed inside the Border Patrol's holding facility in Donna, Texas, and monitoring migrant adults and children from just a few feet away, according to two current and two former defense officials, a move a congressman says comes close to violating a 140-year-old federal law. Despite past assurances from federal officials that the active-duty U.S. troops deployed to the border would not be in direct contact with migrants or be used for law enforcement, the service members stand watch over the migrants. The troops are perched on raised platforms throughout a large room where the migrants are held, according to the four officials. The troops were assigned to the facility to provide welfare checks on the migrants, but the officials say that has evolved into a continual presence watching over them."
Divided House of Representatives Passes 2-Year Budget Deal to Raise Spending, The New York Times, Emily Cochrane, Thursday, 25 July 2019: "A divided House on Thursday passed a two-year budget deal that would raise spending by hundreds of billions of dollars over existing caps and allow the government to keep borrowing to cover its debts, amid grumbling from fiscal conservatives over the measure's effect on the federal deficit. Only 65 Republicans joined the Democratic majority in the 284-to-149 vote, with 132 Republicans voting against the bill, despite President Trump's endorsement and pressure from some outside groups, including the Chamber of Commerce, to avoid a potentially catastrophic default on the government's debt. Democrats had enough numbers to pass the deal without Republican support, despite misgivings from some liberals about its increases in military spending over the next two years. Only 16 of them voted no." See also, House passes two-year budget deal to lift spending and suspend debt ceiling, The Washington Post, Erica Werner and Damian Paletta, Thursday, 25 July 2019: "The House passed a sweeping two-year budget deal Thursday that increases spending for military and domestic programs and suspends the debt ceiling through mid-2021, sending the White House-backed legislation to the Senate. A large majority of Democrats voted for the legislation, while a majority of Republicans opposed it despite appeals from President Trump to support the bill." See also, House Approves Debt-Ceiling Bill Despite Republican Dissent, The Wall Street Journal, Andrew Duehren and Kate Davidson, Thursday, 25 July 2019: "The House passed a two-year spending agreement that also lifts the government's borrowing limit, advancing the compromise over the concerns of many conservatives who had urged President Trump to reject it. The legislation, which is expected to pass the GOP-controlled Senate next week, boosts spending by $320 billion above limits set in a 2011 budget law and suspends the debt ceiling until the end of July 2021. The Trump administration and House Speaker Nancy Pelosi (D., Calif.) secured the deal on Monday after weeks of negotiations."
House Oversight Committee Approves Subpoena for White House Emails From Private Accounts, The New York Times, Catie Edmondson, Thursday, 25 July 2019: "The House Oversight Committee voted Thursday to authorize a subpoena for all work-related texts and emails sent or received by White House officials on personal accounts, part of a long-running probe into whether senior administration aides have violated federal records laws by using private messaging services for official business. The 23-to–16 vote, divided along party lines, puts into the cross hairs President Trump's daughter Ivanka Trump and his son-in-law and senior adviser, Jared Kushner, both of whom have admitted through an attorney to using personal accounts in the course of their work. The effort is also a turnabout of sorts for House Republican efforts in 2016 to highlight Hillary Clinton's use of personal email [accounts] for her official work as secretary of state." See also, House Oversight Committee votes to authorize subpoenas for all White House work communications sent via personal email, cellphone, The Washington Post, Felicia Sonmez, Thursday, 25 July 2019: "A bitterly divided House Oversight Committee voted along party lines on Thursday to give Chairman Elijah E. Cummings (D-Md.) the authority to subpoena all White House work communications sent via email and personal cellphone." See also, House Oversight and Reform Committee authorizes subpoenas for senior White House aides' official communications via private email accounts and messaging applications, Politico, Andrew Desiderio, Thursday, 25 July 2019: "The House Oversight and Reform Committee voted on Thursday to authorize subpoenas for senior White House officials' communications via private email accounts and messaging applications, a significant escalation in a years-long, bipartisan effort to learn more about potential violations of federal record-keeping laws. Thursday's vote by the Democrat-led panel came after the White House refused to turn over the messages voluntarily earlier this month — including senior adviser Jared Kushner's WhatsApp communications with foreign officials, senior adviser Ivanka Trump's use of a private email account to conduct official business, and former chief strategist Stephen Bannon's use of a personal mobile device for White House business."
Top Border Official Is Reassigned Amid Criticism of Conditions for Migrant Children, The New York Times, Caitlin Dickerson and Zolan Kanno-Youngs, Thursday, 25 July 2019: "The highest ranking immigration official in the troubled El Paso region of the southwest border, where hundreds of children were reportedly held for weeks without enough food or the ability to bathe, has been temporarily removed from his job amid growing criticism over health and safety conditions for migrants there. Aaron Hull, a veteran border official who became the sector chief in El Paso in 2017, will be moved to Detroit on Monday, where he will oversee operations along the much slower and less contentious Canadian border, according to a statement from the agency."
Treasury pick Monica Crowley spread Obama smears: 'Can he be both loyal to Islam and loyal to the United States? CNN Politics, Andrew Kaczynski and Nathan McDermott, Thursday, 25 July 2019: "President Donald Trump's pick for the top spokeswoman job at the Treasury Department repeatedly spread conspiracy theories that suggested then-President Barack Obama was secretly a Muslim who was sympathetic to America's enemies. Monica Crowley, who was appointed by Trump last week as assistant treasury secretary for public affairs, made multiple comments spreading these false claims on her personal blog and in at least one tweet between 2009 and 2015, according to a review by CNN's KFile team."
We Found Photos of Ole Miss Students Posing With Guns in Front of a Shot-Up Emmett Till Memorial. Now They Face a Possible Civil Rights Investigation. ProPublica and the Mississippi Center for Investigative Reporting, Jerry Mitchell, Mississippi Center for Investigative Reporting, Thursday, 25 July 2019: "Three University of Mississippi students have been suspended from their fraternity house and face possible investigation by the Department of Justice after posing with guns in front of a bullet-riddled sign honoring slain civil rights icon Emmett Till. One of the students posted a photo to his private Instagram account in March showing the trio in front of a roadside plaque commemorating the site where Till's body was recovered from the Tallahatchie River. The 14-year-old black youth was tortured and murdered in August 1955. An all-white, all-male jury acquitted two white men accused of the slaying. The photo, which was obtained by the Mississippi Center for Investigative Reporting and ProPublica, shows an Ole Miss student named Ben LeClere holding a shotgun while standing in front of the bullet-pocked sign. His Kappa Alpha fraternity brother, John Lowe, squats below the sign. A third fraternity member stands on the other side with an AR-15 semi-automatic rifle. The photo appears to have been taken at night, the scene illuminated by lights from a vehicle."