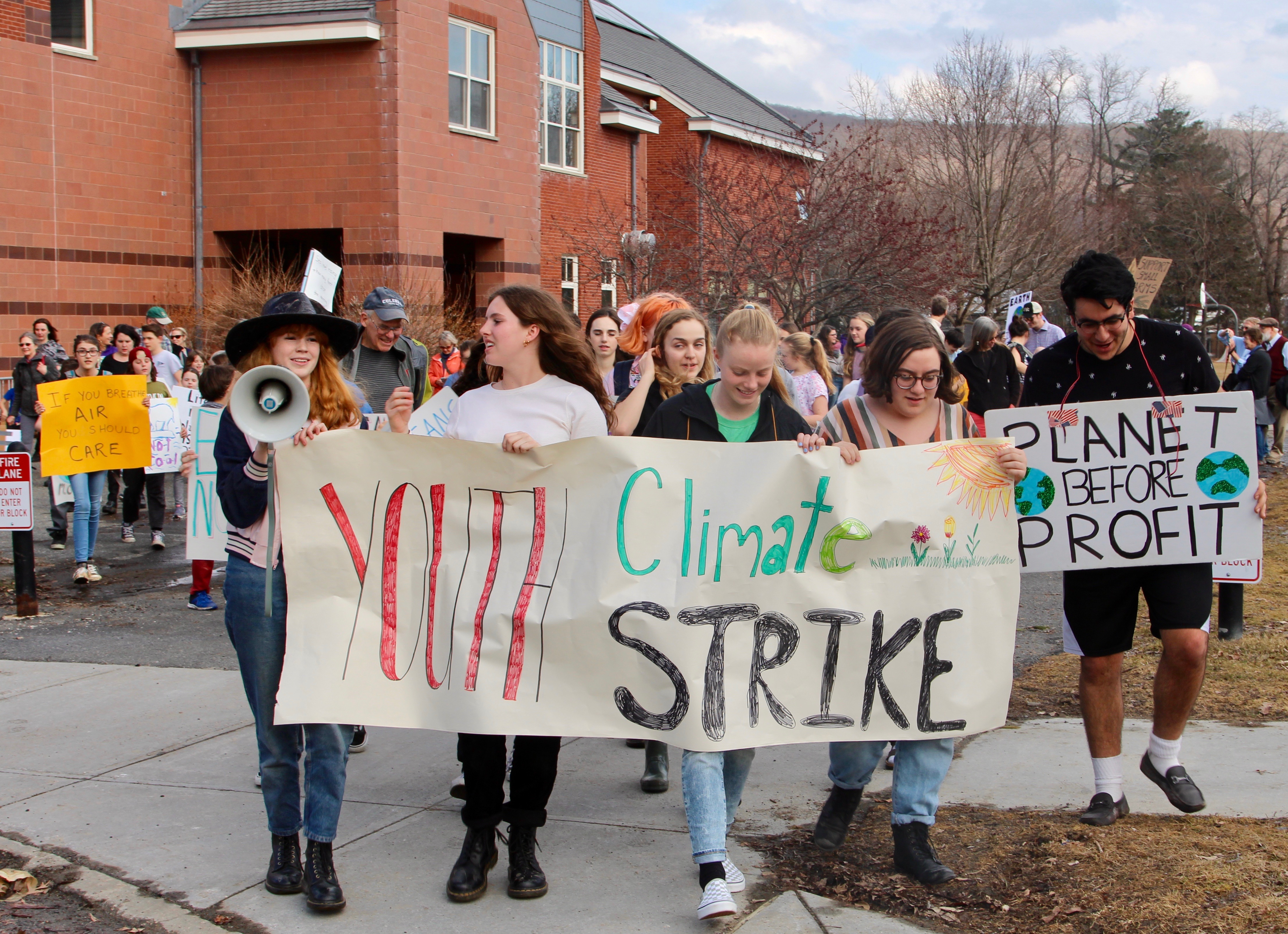 Passages in bold in the body of the texts below are my emphasis. This is an ongoing project, and I update the site frequently. Because I try to stay focused on what has actually happened, I usually let the news 'settle' for a day or so before posting. I hope readers will peruse the articles in full for a better understanding of the issues and their context; our democracy and our future depend on citizens who can distinguish between facts and falsehoods and who are engaged in the political process.
Friday, 15 March 2019, Day 785:
Christchurch, New Zealand, mosque massacre: 49 confirmed dead in shootings; four arrested–three men and one woman, New Zealand Herald, Friday, 15 March 2019: "Forty-nine people have been killed and 48 more hurt after mass shootings at two Christchurch mosques in the worst terror attack on New Zealand soil…. [Prime Minister Jacinda] Ardern said it was an 'unprecedented' situation and described it as a terrorist attack. 'It is clear that this can only be described as a terrorist attack. From what we know, it does appear to have been well planned. Two explosive devices attached to suspects' vehicles have been found and they have been disarmed.' Those in custody had not been on any terrorism watch list: 'It's not a matter of someone having slipped under the radar,' Ardern said." See also, Boundless racism, zero remorse: A statement of hate and 49 dead in New Zealand mosque massacre, The Washington Post, Marc Fisher and Joel Achenbach, Friday, 15 March 2019: "The alleged shooter in the New Zealand mosque massacre was a globe-trotting young Australian and avowed racist who immersed himself in an Internet subculture of extreme anti-immigrant, anti-Muslim, white supremacist ideology. Brenton Harrison Tarrant, 28, was captured and arrested Friday in Christchurch, where he is alleged to have shot and killed 49 people in terrorist attacks on two mosques a few miles apart. He was charged with murder and appeared in court on Saturday. Tarrant had no criminal record and was not previously known to investigators who follow extremist groups. Australia's prime minister said authorities are investigating a detailed, lurid guide to Tarrant's plans, ideas and inspirations, a 74-page manifesto that was left behind after the attack and on a Twitter account Tarrant created three days before the shootings. The account had zero followers until after Tarrant's name circulated after Friday's assault…. The manifesto indicates that he moved to New Zealand to stage his alleged attack, which he had been planning for two years. His aim, he said, was to defend 'our lands' from 'invaders,' to 'reduce immigration rates' and to deepen division and start a civil war in the United States…. In the manifesto, Tarrant posed a series of questions to himself. 'Were/are you a supporter of Donald Trump?' the author of the manifesto wrote. The reply: 'As a symbol of renewed white identity and common purpose? Sure. As a policymaker and leader? Dear god no.'… 'Do you feel any remorse for the attack?' 'No, I only wish I could have killed more invaders, and more traitors as well.'" See also, Main suspect in terrorist attack on two mosques in New Zealand that killed 49 appears in court, The Washington Post, Emanuel Stoakes and Gerry Shih, published on Saturday, 16 March 2019.  See also, The New Zealand mosque shooter, steeped in online culture, knew how to make his massacre go viral, The Washington Post, Abby Ohlheiser, Friday, 15 March 2019. See also, Christchurch Shooting Live Updates: 49 Are Dead After 2 Mosques Are Hit, The New York Times, Friday, 15 March 2019: "Forty-nine people were killed in shootings at two mosques in central Christchurch, New Zealand, on Friday, in a terrorist attack that Prime Minister Jacinda Ardern described as 'an extraordinary and unprecedented act of violence.' Officials said that one man in his late 20s had been charged with murder, and that two explosive devices were found attached to a vehicle that they had stopped. A Muslim leader in New Zealand said the attack was especially shocking as it took place around Friday Prayer. The police urged people to stay away from the mosques until further notice. A video and manifesto that appeared to be by a gunman involved in the shooting were posted online on the day of the attack." See also, New Zealand Massacre Suspect Traveled the World but Lived on the Internet, The New York Times, David D. Kirkpatrick, Friday, 15 March 2019: "He announced his mass killing over social media and filmed it live on the internet. He shared a 74-page online manifesto peppered with sarcastic jokes about popular culture, repeating well-known internet memes and striving to mint new ones. He even laid out his explanation in a 'Q. and A.' format, as though in an interview, with asides to imagine the reactions."
Pictures From Youth Climate Strikes Around the World, The New York Times, Friday, 15 March 2019: "From Sydney to Seoul, Cape Town to New York, children skipped school en masse Friday to demand action on climate change. It was a stark display of the alarm of a generation. It was also a glimpse of the anger directed at older people who have not, in the protesters' view, taken global warming seriously enough." See also, School climate strikes draw thousands to the streets in cities around the globe, The Washington Post, Griff Witte, Sarah Kaplan, and Brady Dennis, Friday, 15 March 2019: "A movement that began with a single teenager [Greta Thunberg] protesting outside the Swedish parliament last summer became a global phenomenon Friday, as hundreds of thousands of students worldwide skipped school and took to the streets to demand urgent action on climate change.
The Trump administration is opening millions of new acres to drilling–and that's just the start, The Washington Post, Darryl Fears and Juliet Eilperin, Friday, 15 March 2019: "The Trump administration is aggressively pressing ahead in expanding federal oil and gas industry leases that could lead to more drilling on land and at sea, defying an assessment by government scientists that the production and use of fossil fuels is accelerating climate change. On Friday, the administration announced a final decision to lift protections for a uniquely American bird, called the greater sage grouse, on nearly 9 million acres to provide more leasing opportunities to oil, gas and mining industries. A day earlier, an Interior Department assistant secretary confirmed that he told leaders of the fossil fuel industry last month that the Atlantic coast will almost certainly be included in the administration's plan to expand federal leasing to nearly the entire outer continental shelf. Offshore leases haven't been granted in the Atlantic for decades, and drilling hasn't been allowed for a half-century." See also, Trump Administration Loosens Sage Grouse Protections, Benefiting Oil Companies, The New York Times, Coral Davenport, Friday, 15 March 2019: "The Trump administration on Friday finalized its plan to loosen Obama-era protections on the habitat of the sage grouse, an imperiled ground-nesting bird that roams across 10 oil-rich Western states. The plan, which would strip away protections for the bird on nearly nine million acres of land in the West — making it easier for oil and gas companies to drill on that land — was first detailed in a draft proposal published in December. The sage grouse plan is the latest step in a series of moves by the Trump administration to promote oil and gas drilling on public land, in support of what President Trump has called a policy of American 'energy dominance.' The architect of the plan, David Bernhardt, is a former oil lobbyist who now serves as acting head of the Interior Department. Mr. Trump has nominated Mr. Bernhardt to formally assume the position of interior secretary."
Continue reading Week 113, Friday, 15 March – Thursday, 21 March 2019 (Days 785-791)
Trump Issues First Veto After Congress Rejects His Declaration of a National Border Emergency, The New York Times, Michael Tackett, Friday, 15 March 2019: "President Trump on Friday issued his first veto, rejecting legislation to overturn his declaration of a national emergency to fund a wall along the southwestern border. The bill had attracted significant Republican support in Congress, a rare and notable departure from partisan solidarity…. The veto, which was expected, will send the legislation back to Congress, which almost certainly does not have enough votes for an override. That means Mr. Trump's declaration will remain in effect." See also, Trump issues the first veto of his presidency over emergency declaration for border wall, The Washington Post, Anne Gearan and Devlin Barrett, Friday, 15 March 2019. See also, Trump issues first veto, defying Congress' rebuke of his border emergency order, The Los Angeles Times, Eli Stokols, Friday, 15 March 2019: "With the first veto of his presidency, President Trump on Friday defied Congress' bipartisan rejection of his declaration of a national emergency at the southern border and insisted on his power to circumvent the legislative branch to direct billions of dollars for a border wall…. After the veto, Democrats were quick to criticize Trump. 'The President seemingly has no shame,' Sen. Richard Blumenthal of Connecticut said. 'Americans rightly outraged by the President's vainglorious veto should shower their elected leaders with protest.' Trump thanked what he called the 'courageous' Republicans who opposed the resolution against him. He said Republicans and Democrats who'd opposed him had cast 'a vote against reality,' and described as he often does a southern border overrun by illegal immigrants guilty of drug trafficking and other crimes. 'People hate the word invasion but that's what it is,' Trump said. 'It's an invasion of drugs and criminals.' That characterization came just hours after a massacre at two New Zealand mosques and the disclosure of a lengthy manifesto by an Australian suspect similarly expressing opposition to an 'invasion' of immigrants. The suspect also wrote of his hatred of Muslims and concern for the dilution of Australia's white population."
Supreme Court expands the scope of census citizenship question case, NBC News, Dartunorro Clark, Friday, 15 March 2019: "The U.S. Supreme Court announced Friday that it is expanding the scope of the case against the Trump administration's decision to add a citizenship question to the 2020 census, agreeing to decide whether the move violated the Constitution. The move comes after a federal judge in California ruled earlier this month that Commerce Secretary Wilbur Ross, whose agency oversees the census, violated the Constitution's Enumeration Clause because the citizenship question prevents the government from conducting an accurate count of every living person in the country."
Trump Administration Cuts the Size of Fines for Health Violations in Nursing Homes, NPR, Jordan Rau, Friday, 15 March 2019: "The Trump administration's decision to alter the way it punishes nursing homes has resulted in lower fines against many facilities found to have endangered or injured residents. Federal records show that the average fine dropped to $28,405 under the current administration, down from $41,260 in 2016, President Obama's final year in office."
Where 2020 Democrats stand on Medicare-for-all, The Washington Post, Kevin Uhrmacher, Kevin Schaul, Paulina Firozi, and Jeff Stein, updated on Friday, 15 March 2019: "The major Democratic presidential contenders have been vocal about the need to expand health-care coverage for more Americans. But they are split on how, opening a key policy rift in the 2020 presidential campaign, particularly over the most ambitious of these plans: Medicare-for-all."
Saturday, 16 March 2019, Day 786:
New Zealand Prime Minister Jacinda Ardern Is Showing the World What Real Leadership Looks Like, Mother Jones, Bryan Schatz, Saturday, 16 March 2019: "It's been a striking study in contrasts over the past 24 hours: In the aftermath of the New Zealand massacre, President Donald Trump declared that white nationalism was not really a rising threat, but merely a 'small group of people that have very very serious problems'—all while failing to offer words of comfort to America's Muslim community. New Zealand Prime Minister Jacinda Ardern meanwhile rejected Trump's assessment and has taken a decidedly different approach—one of compassion and of action. 'Many of those affected will be members of our migrant communities—New Zealand is their home—they are us,' she said in a moving statement in the immediate aftermath of the shooting. On Saturday, Ardern also noted that Trump was among the international leaders who called her to offer support. 'He very much wished for his condolences to be passed on to New Zealand,' Ardern said. 'He asked what support the US could provide. My message was sympathy and love for all Muslim communities.'"
The Department of Homeland Security Limits Protections for Immigrants. The State Department Singles Out Their Countries for Rights Violations. The New York Times, Zolan Kanno-Youngs, Saturday, 16 March 2019: "In announcing the United States' annual list of the world's worst human rights violations, Secretary of State Mike Pompeo this past week singled out South Sudan and Nicaragua for government-sanctioned atrocities against their own people. Over the past year in South Sudan, Mr. Pompeo said, 'military forces waged sexual violence against civilians based on their political allegiances and their ethnicity.' In Nicaragua, he said 'when citizens peacefully protested Social Security benefits, they were met with sniper fire.' But the Department of Homeland Security has sought to limit the number of immigrants who left South Sudan or Nicaragua for safety, seeking to temporarily live and work legally in the United States…. Even as homeland security has sought to tighten American borders and strictly enforce immigration laws, the State Department is highlighting some of the very systematic abuses that have sent people fleeing to the United States. That 'perfectly illustrates the unfairness inherent in this administration's approach to temporary protected status,' said Ahilan Arulanantham, the senior counsel at the American Civil Liberties Union of Southern California, referring to a program that gives immigrants short-term residency. He is representing plaintiffs in a lawsuit against the administration's efforts to pull those protections from immigrants."
Colorado signs on to popular vote bill that could one day change presidential elections, The Washington Post, Michael Brice-Saddler and Deanna Paul, Saturday, 16 March 2019: "Colorado has joined a list of states that plan to allocate their electoral votes to whichever candidate wins the nationwide popular vote. Gov. Jared Polis (D) signed the measure into law Friday, uniting Colorado with 11 other states and the District of Columbia in the National Popular Vote Interstate Compact, whose members pledge to use their electoral votes on whichever candidate wins the national popular vote. The bill will only take effect, however, if the law is passed by states representing at least 270 electoral college votes, which is the amount needed to win the presidency. With the addition of Colorado, that number now sits at 181. Other states that have enacted the legislation include Rhode Island, Vermont, Hawaii, Connecticut, Maryland, Massachusetts, Washington, New Jersey, New York, Illinois, California and the District of Columbia. New Mexico, whose senate approved the legislation earlier this week, could be the next state to join."
Sunday, 17 March 2019, Day 788:
Saudi Crown Prince Mohammed bin Salman's Brutal Drive to Crush Dissenters Began Over a Year Before the Killing of Jamal Khashoggi, The New York Times, Mark Mazzetti and Ben Hubbard, Sunday, 17 March 2019: "Crown Prince Mohammed bin Salman of Saudi Arabia authorized a secret campaign to silence dissenters — which included the surveillance, kidnapping, detention and torture of Saudi citizens — over a year before the killing of Jamal Khashoggi, according to American officials who have read classified intelligence reports about the campaign. At least some of the clandestine missions were carried out by members of the same team that killed and dismembered Mr. Khashoggi in Istanbul in October, suggesting that his killing was a particularly egregious part of a wider campaign to silence Saudi dissidents, according to the officials and associates of some of the Saudi victims. Members of the team that killed Mr. Khashoggi, which American officials called the Saudi Rapid Intervention Group, were involved in at least a dozen operations starting in 2017, the officials said."
Fox News bumps 'Judge Jeanine' after her on-air suggestion that Representative Ilhan Omar does not support the U.S. Constitution because she is Muslim and wears a hijab. Trump wants her back on air. The Washington Post, Reis Thebault, Sunday, 17 March 2019: "Jeanine Pirro, the Fox News host and former prosecutor, was absent from her usual slot in the network's Saturday night prime-time lineup — and her most powerful viewer was not happy about it. Fox News bumped the show a week after it publicly condemned Pirro's on-air suggestion that Rep. Ilhan Omar (D-Minn.) did not support the U.S. Constitution because she is Muslim and wears a hijab. 'Bring back @JudgeJeanine Pirro,' President Trump tweeted Sunday morning. Trump accused Pirro's critics of waging 'all out campaigns' against Pirro and fellow Fox News host Tucker Carlson, who was widely rebuked after decade-old racist, misogynistic and homophobic comments resurfaced last week. Both of their comments prompted some advertisers to boycott the shows. 'Stop working soooo hard on being politically correct, which will only bring you down,' Trump said in another tweet, before issuing a curiously dire warning to 'Be strong & prosper, be weak & die!' In yet another post, Trump urged his 59 million followers to 'Keep fighting for Tucker, and fight hard for @JudgeJeanine.' Carlson is on his regular weeknight schedule, but the network declined to say whether it had suspended Pirro, and a spokeswoman did not respond to a question about when her show would return." See also, Jeanine Pirro's Show Is Bumped by Fox, to Trump's Chagrin, The New York Times, Michael M. Grynbaum, published on Saturday, 16 March 2019: "Jeanine Pirro is off Fox News prime time — and President Trump is not thrilled about it. Fox News removed Ms. Pirro's program, 'Justice With Judge Jeanine,' from its usual 9 p.m. time slot on Saturday, one week after the network took the rare step of publicly rebuking the host for an on-air monologue that questioned a Muslim lawmaker's loyalty to the United States. Ms. Pirro has been formally suspended by the network because of her remarks, according to a person told of the decision who requested anonymity to describe sensitive discussions."
Attorney General William Barr asserts the state secrets privilege in Twitter lawsuit, Politico, Josh Gerstein, Sunday, 17 March 2019: "Attorney General William Barr has asserted the state secrets privilege for the first known time since he was sworn in last month, using the controversial legal tool in a lawsuit brought by the social media company Twitter over its bid to publish a more complete account of government surveillance requests. Barr filed a formal declaration invoking the privilege Friday night with a federal judge in Oakland, Calif. who has been handling the suit Twitter filed more than four years ago. In the case, the company contends its First Amendment rights are being violated by the government's refusal to allow the firm to publish more detailed statistics on National Security Letters and surveillance orders the firm receives under the Foreign Intelligence Surveillance Act."
Monday, 18 March 2019, Day 788:
Elizabeth Warren Calls for Ending the Electoral College, The New York Times, Astead W. Herndon, Monday, 18 March 2019: "Senator Elizabeth Warren, the Massachusetts Democrat who has based her presidential bid on trying to outpace rivals with robust policy proposals, added more ideas to her liberal agenda on Monday night: getting rid of the Electoral College, removing Confederate statues, and creating a national commission to study reparations for black Americans. Ms. Warren's remarks came during an hourlong CNN town hall at Jackson State University, a historically black college in the capital of the deeply Republican state. While reiterating her familiar positions on regulating corporations and upending Washington lobbying, Ms. Warren also sought to present new ideas to a national audience that is still getting to know her. 'I believe we need a constitutional amendment that protects the right to vote for every American citizen and makes sure that vote gets counted,' Ms. Warren said in response to a question about voter disenfranchisement. 'We need to put some federal muscle behind that, and we need to repeal every one of the voter suppression laws that is out there.'… 'Every vote matters, and the way we can make that happen is that we can have national voting, and that means get rid of the Electoral College,' Ms. Warren said, drawing one of her longest ovations of the night." See also, Elizabeth Warren wants to end the electoral college, The Washington Post, Deanna Paul and Michael Brice-Saddler, published on Tuesday, 19 March 2019.
Beto O'Rourke reports raising more than $6.1 million in the first day of his campaign, the highest total yet among presidential candidates, The Washington Post, Matt Viser, Monday, 18 March 2019: "Beto O'Rourke reported raising more than $6.1 million during the first 24 hours of his presidential campaign, a record-setting haul that narrowly tops the amount announced by Sen. Bernie Sanders and dwarfs everyone else in the 2020 field. O'Rourke was a fundraising juggernaut during his U.S. Senate race in Texas last year, but there were significant questions about whether that would translate to a national campaign where he was running against fellow Democrats, not Republican Sen. Ted Cruz. The answer appears to be yes." See also, Beto O'Rourke Raised $6.1 Million Online in First 24 Hours of Campaign, The New York Times, Jonathan Martin, Monday, 18 March 2019: "Beto O'Rourke raised more than $6 million online in the first 24 hours after announcing his presidential campaign last week, according to his campaign, outpacing his rivals for the Democratic nomination and making an emphatic statement about his grass-roots financial strength. Mr. O'Rourke brought in $6,136,736 after declaring his long-anticipated bid with a web video and trip to Iowa on Thursday morning, raising the sum entirely online and from all 50 states, the campaign said. He narrowly beat the first-day haul of Senator Bernie Sanders of Vermont, who raised $5.9 million after announcing his bid last month and who would go on to raise $10 million before his first week was over."
Federal Authorities Raided Trump Fundraiser Elliott Broidy's Office Last Summer in Money Laundering Investigation, ProPublica, Robert Faturechi and Justin Elliott, Monday, 18 March 2019: "Federal authorities raided the office of Republican fundraiser Elliott Broidy last summer, seeking records related to his dealings with foreign officials and Trump administration associates, according to a sealed search warrant obtained by ProPublica. Agents were authorized to use the megadonor's hands and face to unlock any phones that required fingerprint or facial scans. The Washington Post reported in August that the Justice Department was investigating Broidy. The sealed warrant offers new details of federal authorities' investigation of allegations that Broidy had attempted to cash in on his Trump White House connections in dealings with foreign officials. It also shows that the government took a more aggressive approach with the Trump ally than was previously known, entering his office and removing records — just as it did with Trump's personal lawyer Michael Cohen.  Broidy served as a major Trump campaign fundraiser and was the national deputy finance chair of the Republican National Committee until he resigned in April 2018, when it was revealed he had agreed to secretly pay off a former Playboy model in exchange for her silence about their affair. The search warrant cites three potential crimes that authorities are investigating: conspiracy, money laundering and violations of the law barring covert lobbying on behalf of foreign officials. To obtain a search warrant, authorities have to convince a judge that there's a probable cause they will find evidence of those specific crimes."
A Mar-a-Lago Weekend and an Act of God: Trump's History With Deutsche Bank, The New York Times, David Enrich, Monday, 18 March 2019: "As President Trump delivered his inaugural address in 2017, a slight woman with feathered gray hair sat listening, bundled in a hooded white parka in a fenced-off V.I.P. section. Her name was Rosemary T. Vrablic. She was a managing director at Deutsche Bank and one of the reasons Mr. Trump had just taken the oath of office. It was a moment of celebration — and a moment of worry for Ms. Vrablic's employer. Mr. Trump and Deutsche Bank were deeply entwined, their symbiotic bond born of necessity and ambition on both sides: a real estate mogul made toxic by polarizing rhetoric and a pattern of defaults, and a bank with intractable financial problems and a history of misconduct. The relationship had paid off. Mr. Trump used loans from Deutsche Bank to finance skyscrapers and other high-end properties, and repeatedly cited his relationship with the bank to deflect political attacks on his business acumen. Deutsche Bank used Mr. Trump's projects to build its investment-banking business, reaped fees from the assets he put in its custody and leveraged his celebrity to lure clients. Then Mr. Trump won the 2016 election, and the German bank shifted into damage-control mode, bracing for an onslaught of public scrutiny, according to several people involved in the internal response. In the weeks before Ms. Vrablic attended his swearing-in, the bank commissioned reports to figure out how it had gotten in so deep with Mr. Trump. It issued an unusual edict to its Wall Street employees: Do not publicly utter the word 'Trump.' More than two years later, Mr. Trump's financial ties with Deutsche Bank are the subject of investigations by two congressional committees and the New York attorney general. Investigators hope to use Deutsche Bank as a window into Mr. Trump's personal and business finances."
Trump's response to New Zealand massacre highlights his combative history with Muslims, The Washington Post, Ashley Parker and Josh Dawsey, Monday, 18 March 2019: "After a gunman left 50 dead in an anti-Muslim massacre at two mosques in New Zealand, President Trump did not condemn the white supremacy extolled by the alleged shooter, nor did he express explicit sympathy with Muslims around the globe. Instead, Trump spent the days that followed on the offensive — averaging just over a tweet per hour through the weekend as he decried various subjects, from unflattering television coverage to the late Republican senator John McCain. One of his few public defenders, acting White House chief of staff Mick Mulvaney, took to the airwaves with an unusual declaration that 'the president is not a white supremacist.'… By Monday morning, Trump still had not heeded the plea of New Zealand Prime Minister Jacinda Ardern — whom he spoke with on the phone Friday — to offer his nation's 'sympathy and love for all Muslim communities.' But the president had contorted himself into a victim of the tragedy, griping on Twitter: 'The Fake News Media is working overtime to blame me for the horrible attack in New Zealand.' Trump's tepid response to the New Zealand massacre has highlighted the president's fraught and combative relationship with Islam and Muslims, which dates back at least to his campaign. Throughout his presidential bid and his presidency, Trump has made statements and enacted policies that many Muslim Americans and others find offensive and upsetting at best — and dangerous and Islamophobic at worst."
In the wake of the massacre in New Zealand, a number of Democrats publicly criticized Trump for failing to condemn white nationalists and suggested his inflammatory language contributes to the violence, Politico, Katie Galioto, Monday, 18 March 2019: "President Donald Trump on Monday accused 'the fake news media' of attempting to blame him for the mass shooting at two mosques in New Zealand on Friday. 'The Fake News Media is working overtime to blame me for the horrible attack in New Zealand,' Trump tweeted. 'They will have to work very hard to prove that one. So Ridiculous!' A shooter opened fire at two mosques in Christchurch on Friday, killing 50 people and injuring dozens more. The suspect, 28-year-old Australian Brenton Tarrant, praised Trump as a symbol of white identity in a rambling 74-page manifesto posted online before the attack. In the wake of the shooting, a number of Democrats — including Sen. Tim Kaine (D-Va.), Sen. Amy Klobuchar (D-Minn.), Sen. Richard Blumenthal (D-Conn.) and Rep. Rashida Talib (D-Mich.) — publicly criticized the president for failing to condemn white nationalists and suggested his inflammatory language contributes to the violence. Trump mourned the shootings as a senseless loss of life and offered support to New Zealand in a tweet Friday. But later in the day, he told reporters in the Oval Office that he doesn't believe white nationalism is a rising threat around the world. 'I think it's a small group of people that have very, very serious problems, I guess,' Trump said, adding, 'It's certainly a terrible thing.'" See also, As acting White House chief of staff Mick Mulvaney insisted Trump opposes anti-Muslim rhetoric, Trump encouraged it, The Washington Post, Philip Bump, Monday, 18 March 2019: "Acting White House chief of staff Mick Mulvaney was asked during a Fox News interview on Sunday why President Trump wouldn't use his bully pulpit to decry white nationalist rhetoric and hatred. 'I think you saw that yesterday in the tweet,' Mulvaney replied, apparently referring to Friday tweets from Trump in which he offered his 'warmest sympathy and best wishes' to the people of New Zealand following the massacre of 50 Muslims at two mosques in that country. He later added that Trump had spoken to the country's prime minister, telling her that 'we stand in solidarity with New Zealand — and that any assistance the USA can give, we stand by ready to help.' Nowhere was a denunciation of the philosophy that apparently undergirded the suspect's acts: a belief that immigration amounted to an 'invasion' that threatened white culture. That 'invasion' line was echoed by Trump during a ceremony on Friday in which he vetoed a resolution that would block his effort to build a wall on the border with Mexico." See also, How Trump talks about attacks targeting Muslims vs. attacks by Muslims, The Washington Post, Philip Bump, Monday, 18 March 2019. See also, Keith Ellison, the first Muslim elected to Congress, says there is 'objective evidence' that Trump is sympathetic to white supremacy, CNN Politics, Devan Cole, Monday, 18 March 2019: "Minnesota Attorney General Keith Ellison, who previously served as the first Muslim member of Congress, said Monday that 'the objective evidence' demonstrates President Donald Trump is sympathetic to white supremacy. 'I think sometimes you simply have to yield to the objective evidence, and that is — that points to him being sympathetic to that point of view. Whether it's Charlottesville or whatever it is, I mean it all seems to point back to he has some sympathy for that position and is not willing to condemn it,' Ellison, who served in the House from 2007 to January of this year, told CNN's John Berman on 'New Day.'" See also, It Isn't Complicated: Trump Encourages Violence, The New York Times, David Leonhardt, published on Sunday, 17 March 2019.
'Be Weak & Die!' Seeking Clues Behind Trump's Weekend Twitter Barrage, The New York Times, Annie Karni, Katie Rogers, and Maggie Haberman, Monday, 18 March 2019: "There was no golf. There were no meetings. There were no activities, other than a rare visit to church. So President Trump did what he could do: He tweeted. Since his election, Mr. Trump has averaged about 16 tweets per weekend, according to a New York Times analysis of his tweets as collected by the Trump Twitter Archive website. But last weekend proved to be an unusually active 48 hours online for Mr. Trump: From Friday morning to Sunday evening, Mr. Trump tweeted over 50 times, counting the retweets that amplified supporters who have limited public reach on their own. Ensconced in the White House, Mr. Trump saw enemies everywhere, and his tweets reflected that, stoking new tensions and nursing past grievances."
House Judiciary Committee Chair Jerry Nadler (Democrat-New York) says that the committee has received 'tens of thousands' of responses in the obstruction of justice investigation against Trump, Politico, Andrew Desiderio, Monday, 18 March 2019: "The House Judiciary Committee announced Monday that it received responses from a "large number" of the 81 individuals and entities who were asked to provide documents as part of the panel's wide-ranging investigation into obstruction of justice allegations against President Donald Trump — but the committee was mum on details about who complied. 'I am encouraged by the responses we have received since sending these initial letters two weeks ago,' Judiciary Committee Chairman Jerry Nadler (D-N.Y.) said in a statement on Monday, the deadline for document requests the committee sent on March 4." See also, Judiciary Committee chair Jerrold Nadler says he has received tens of thousands of documents in Trump investigation, The Washington Post, Rachael Bade, Monday, 18 March 2019.
How the National Enquirer Got Jeff Bezos' Texts: It Paid $200,000 to His Lover's Brother, The Wall Street Journal, Michael Rothfeld, Joe Palazzolo, and Alexandra Berzon, Monday, 18 March 2019: "Amazon.com Inc. founder Jeff Bezos and his allies have publicly speculated about how the National Enquirer acquired racy texts he sent his girlfriend, including at one point hinting Saudi Arabia or the White House may have been involved. The reality is simpler: Michael Sanchez, the brother of Mr. Bezos' lover, sold the billionaire's secrets for $200,000 to the Enquirer's publisher, said people familiar with the matter. The inside story of the deal between American Media LLC and Mr. Sanchez, brother of Lauren Sanchez, answers many of the central questions in a high-profile fight between the nation's best-known tabloid and the world's richest man, including how the Enquirer obtained the Bezos texts, for how much and why the spat became so bitter and public."
Tuesday, 19 March 2019, Day 789:
Supreme Court Rules That Immigrants Facing Deportation Must Be Detained After Release From Criminal Custody, The New York Times, Adam Liptak, Tuesday, 19 March 2019: "The Supreme Court on Tuesday adopted a strict interpretation of a federal immigration law, saying it required the detention of immigrants facing deportation without the possibility of bail if they had committed crimes, including minor ones, no matter how long ago they had been released from criminal custody. The vote was 5 to 4, with the court's more conservative justices in the majority. Justice Samuel A. Alito Jr., writing for the majority, said the plain language of a federal law required the result. Justice Stephen G. Breyer summarized his dissent from the bench, a sign of profound disagreement. He said the majority had violated the nation's basic values. 'The greater importance of the case,' he said, 'lies in the power that the majority's interpretation grants the government. It is a power to detain persons who committed a minor crime many years before. And it is a power to hold those persons, perhaps for many months, without an opportunity to obtain bail.'" See also, Trump gets a U.S. Supreme Court victory on immigration detention, Reuters, Lawrence Hurley, Tuesday, 19 March 2019. See also, 'Destroying Lives': Supreme Court Slammed for Giving the Trump Administration Even More Power to Detain Immigrants, Newsweek, Chantal Da Silva, published on Wednesday, 20 March 2019: "The Supreme Court came under fire after it handed the Trump administration a victory in its hard-line immigration crackdown on Tuesday. It came to a 5-4 decision that would give the government the power to detain immigrants with criminal convictions indefinitely without a bond hearing, long after they had served time for their crimes. The Supreme Court court's decision reversed a ruling from the U.S. Court of Appeals for the 9th Circuit, agreeing with the Trump administration that the government should have the authority to arrest and detain immigrants for deportation at any time and without a hearing, rather than being required to act immediately after a prison or jail sentence had been served. The ruling means U.S. immigration authorities can arrest and detain immigrants years, even decades, after they are released from prison or jail…. The Southern Poverty Law Center was quick to slam the High Court's decision, with Mary Bauer, the organization's legal director, saying in a statement sent to Newsweek that the Supreme Court had "dealt another blow to immigrants' rights by ruling that certain immigrants are not entitled to bond hearings. Our nation's harsh immigration practices lock up 50,000 people on any given day—simply because they are immigrants,' she said. 'These practices rip apart families and communities, destroying lives. Rather than continuing to increase our reliance on immigrant detention, we should be moving toward severely limiting it and increasing our commitment to due process and transparency.'… ACLU Deputy Legal Director Cecillia Wang, who argued the case, accused the Supreme Court of having "endorsed the most extreme interpretation of immigration detention statutes, allowing mass incarceration of people without any hearing, simply because they are defending themselves against a deportation charge. 'We will continue to fight the gross overuse of detention in the immigration system,' Wang vowed."
In a New Report, Amnesty International Says U.S. Airstrikes Have Killed 14 Civilians in Somalia Since 2017, The New York Times, Helene Cooper, Tuesday, 19 March 2019: "For years, the Pentagon has maintained that no civilians have been killed in American airstrikes and raids in Somalia. Amnesty International, in a new report released on Tuesday, put the death toll at 14 since 2017 alone. The report linked the killings to President Trump's decision to relax rules for preventing civilian casualties during American counterterrorism strikes in Somalia. Amnesty said it examined five airstrikes that killed 14 civilians and injured eight. 'In the incidents presented in this report, civilians were killed and injured in attacks that may have violated international humanitarian law and could, in some cases, constitute war crimes,' the report said." See also, Amnesty International Report Says U.S. Air Strikes Are Killing Civilians in Somalia in Wave of Attacks Under Trump, The Intercept, Amanda Sperber, Tuesday, 19 March 2019: "U.S. air strikes are killing civilians in Somalia, a new Amnesty International report says, refuting the Pentagon's repeated statements that no civilians have died, even as U.S. attacks have at least tripled under the Trump administration. Amnesty's report, released today, details five air strikes that resulted in the deaths of 14 people. The group's forensic investigation found substantial evidence that suggests American airstrikes are responsible for deaths in four of those cases, and likely the fifth."
Democratic senators send letter to Saudi Arabia demanding the release of political prisoners, The Washington Post, Colby Itkowitz, Tuesday, 19 March 2019: "A group of Democratic senators, including two 2020 presidential candidates, demanded that the king of Saudi Arabia release political prisoners as Congress debates whether to end U.S. military aid for the kingdom's war in Yemen. In a letter addressed to King Salman sent Tuesday, the senators wrote that human rights abuses in Saudi Arabia threaten the delicate U.S.-Saudi relationship, which has severely soured after the killing of Washington Post contributing columnist Jamal Khashoggi last fall…. The letter, signed by Sens. Richard J. Durbin (Ill.), Patrick J. Leahy (Vt.), Dianne Feinstein (Calif.), Kirsten Gillibrand (N.Y.), Richard Blumenthal (Conn.), Elizabeth Warren (Mass.), Ron Wyden (Ore.), Edward J. Markey (Mass.) and Jeanne Shaheen (N.H.), asks specifically for the release of 12 political prisoners, including Walid Fitaihi, an American citizen who reportedly has been tortured throughout his captivity. 'The brutality of the Khashoggi killing and Saudi-led intervention in Yemen, as well as the continued detention of political prisoners, threaten not only Saudi Arabia's regional role but also the future of the U.S.-Saudi relationship,' the senators wrote in the letter to King Salman. 'We will continue to closely watch Saudi action — or inaction — on human rights as Congress considers measures related to the Middle East. Our shared interests must be underscored by support for basic values and freedoms, as anything else will not be sustainable.' A Senate Democratic aide said that there were efforts to get Republicans to sign onto the letter but that none had chosen to do so."
Representative Alexandria Ocasio-Cortez Says That Donald Trump Is Signaling to White Supremacists That He'll Ignore Their Violence, Newsweek, Shane Croucher, Tuesday, 19 March 2019: "Representative Alexandria Ocasio-Cortez accused President Donald Trump of signaling to white supremacists that he would 'look the other way' as they commit acts of violence. After the New Zealand mosque shootings by a self-described white supremacist, a reporter asked Trump if he saw white nationalism as a rising threat around the world. 'I don't really. I think it's a small group of people that have very, very serious problems,' Trump replied, before saying he did not at that time know much about the details of the New Zealand attack but that it was 'certainly a terrible thing.' Ocasio-Cortez, a New York Democrat, tweeted that Trump's comments were a 'deliberate' message to white supremacists. 'White supremacists committed the largest # of extremist killings in 2017,' she wrote, [quoting] the Southern Poverty Law Center, a nonprofit legal advocacy organization whose focus is civil rights and public interest litigation. 'What the President is saying here: "if you engage in violent acts of white supremacy, I will look the other way." Understand that this is deliberate. This is why we can't afford to sit on the sidelines.'"
'You will never hear me mention his name': New Zealand's Prime Minister Jacinda Ardern vows to deny the accused shooter notoriety, The Washington Post, Shibani Mahtani and Anna Fifield, Tuesday, 19 March 2019: "New Zealand Prime Minister Jacinda Ardern said she would deny the accused gunman the fame he sought by refusing to even speak his name in an emotive parliamentary meeting on Tuesday, the first since the worst massacre in her country's modern history…. 'He sought many things from his act of terror, but one was notoriety,' Ardern said. 'And that is why you will never hear me mention his name.' She added: 'He is a terrorist; he is a criminal; he is an extremist. But he will, when I speak, be nameless.'"
Special Counsel Robert Mueller Sought Michael Cohen's Emails in 2017, Documents Show, The New York Times, Benjamin Weiser and William K. Rashbaum, Tuesday, 19 March 2019: "Federal authorities investigating Russian interference in the presidential election obtained search warrants for emails of Michael D. Cohen, President Trump's former lawyer and fixer, beginning in July 2017, according to documents released Tuesday that provide a glimpse into the earliest stages of the inquiry into the president. The documents show that Mr. Cohen's business dealings had already been the subject of an extensive investigation by the time F.B.I. agents conducted a highly public raid on his home and office nine months later, in April of last year. They also show how little the public knew about the Russian investigation in real time as prosecutors zeroed in on Mr. Cohen, revealing some of the investigative steps they took to obtain evidence through search warrants in Washington and New York." See also, Special Counsel Robert Mueller sought Michael Cohen's emails in July 2017, months before FBI raid in April 2018, warrants show, The Washington Post, Devlin Barrett, Matt Zapotosky, and Rosalind S. Helderman, Tuesday, 19 March 2019: "The search warrants unsealed Tuesday in Cohen's case offer new insight into how Mueller and his team handed off a key part of the Cohen investigation to federal prosecutors in New York in early 2018 and how much evidence prosecutors already had against Cohen even before they searched his office, home and hotel room last April. They also serve as a detailed reminder of the broad array of wrongdoing of which Cohen was accused and to which he eventually pleaded guilty." See also, Records show special counsel Robert Mueller zeroed in on Michael Cohen early on, Associated Press, Jim Mustian and Larry Neumeister, Tuesday, 19 March 2019.
Judge Colleen Kollar-Kotelly Has Ruled That Trump's Transgender Military Ban Can't Take Effect Yet After All, BuzzFeed News, Dominic Holden, Tuesday, 19 March 2019: "The Trump administration was wrong to claim last week it could begin to implement a ban on transgender troops, Judge Colleen Kollar-Kotelly said in a decision issued Tuesday that rebuked officials for insisting a court order blocking the ban since 2017 had been lifted. 'Defendants were incorrect in claiming that there was no longer an impediment,' says Kollar-Kotelly's notice in US District Court in Washington, DC. 'Defendants remain bound by this Court's preliminary injunction to maintain the status quo.' The decision makes clear the Pentagon may not yet implement a ban on transgender troops, despite several claims by the Justice Department last week that it was free of any blockade on enacting new policy to block transgender recruits from the armed forces."
For Trump, Brazil's President Jair Bolsonaro Is Like Looking in the Mirror, The New York Times, Michael D. Shear and Maggie Haberman, Tuesday, 19 March 2019: "President Trump hosted Jair Bolsonaro, the Brazilian president, at the White House on Tuesday, and it was something like looking in the mirror. Like other authoritarian leaders Mr. Trump has embraced since taking office, Mr. Bolsonaro is an echo of the American president: a brash nationalist whose populist appeal comes partly from his use of Twitter and his history of making crude statements about women, gay people and indigenous groups. 'They say he's the Donald Trump of South America,' Mr. Trump marveled during a speech to the Farm Bureau in January, noting that Mr. Bolsonaro had been called the 'Trump of the tropics' since taking office this year. 'Do you believe that? And he's happy with that. If he wasn't, I wouldn't like the country so much. But I like him.'" See also, Video: As Brazil's Jair Bolsonaro Prepares to Meet Donald Trump, His Family's Close Ties to Notorious Paramilitary Gangs Draw Scrutiny and Outrage, The Intercept, Glenn Greenwald and Victor Pougy, published on Monday, 18 March 2019: "Brazil's President Jair Bolsonaro is in Washington to meet U.S. President Donald Trump at the White House on Tuesday. While the trip officially is focused on the joint efforts of the U.S. and Brazil to change the government of Venezuela, it is being billed by the Bolsonaro government as a 'restart' of his presidency and image after multiple, serious scandals crippled the first three months of his presidency. But when it comes to recreating his image, the timing of this trip could hardly be worse. Key news events of the last several weeks — including the arrests of two former Rio de Janeiro police officers for the March 2018 assassination of Rio City Council Councilor Marielle Franco — have highlighted the most damaging and, to many, most terrifying revelations about Bolsonaro and his three politician sons: their extensive, direct, multilayered, and deeply personal ties to the paramilitary gangs and militias responsible for Brazil's most horrific violence."
Faith Vander Voort, Top Interior Press Secretary, Spouted Islamophobia and Climate Denial in 2017 Podcast, Huffington Post, Chris D'Angelo and Rowaida Abdelaziz, Tuesday, 19 March 2019: "Faith Vander Voort, the newly promoted top spokeswoman at the Interior Department, voiced support for more surveillance of Muslim communities and argued that attacks by radical self-proclaimed Muslim groups pose a far bigger threat to society than climate change during a 2017 interview full of Islamophobic and anti-immigrant rhetoric. The comments were made during a June 8, 2017, episode of 'The Word,' a podcast of the now-defunct right-wing news outlet The Daily Nerv. Vander Voort co-founded The Daily Nerv in early 2017, about a year before she joined the Trump administration, and briefly co-produced and co-hosted the podcast, according to her resume on Interior's website."
George Conway, Kellyanne Conway's husband, questions Trump's mental health and psychological state, The Washington Post, John Wagner, Tuesday, 19 March 2019: "White House counselor Kellyanne Conway on Monday dismissed concerns publicly voiced by her husband, lawyer George Conway, that President Trump's mental condition is deteriorating and should be of concern to his Cabinet. George Conway has been a persistent conservative critic of Trump's policies and actions, frequently taking to Twitter to question whether the president is operating within the Constitution and other accepted boundaries. But Conway's criticism recently has become more personal, as he questions the president's mental health and psychological state. A series of tweets Monday included images from the American Psychiatric Association's 'Diagnostic and Statistical Manual of Mental Disorders.' In addition to the manual's cover, Conway highlighted pages that include diagnostic criteria for 'narcissistic personality disorder' and 'antisocial personality disorder.'" See also, 'A total loser!': Trump lashes out at George Conway, who has been questioning his mental health, The Washington Post, Josh Dawsey and John Wagner, Tuesday, 19 March 2019: "President Trump on Tuesday ratcheted up a remarkable public spat with the husband of one of his top advisers, attacking Kellyanne Conway's husband as 'a total loser' on Twitter in response to the lawyer's persistent questions about his mental health and competence. 'A total loser!' Trump wrote in the tweet targeting Conway's husband, a prominent conservative attorney. The president's tweet also included a dubious assertion from Trump's 2020 campaign manager, Brad Parscale, that the president 'doesn't even know' his senior adviser's husband. But George Conway said in an interview Tuesday that he has had a number of notable interactions with Trump over the past decade, often concerning legal representation and sensitive legal matters since Trump became president. He described the president as 'mendacious' and 'incompetent.'" See also, George Conway, Kellyanne Conway's husband, is trying to tell the public Trump is mentally ill. She doesn't agree. CNN, Betsy Klein and Kevin Liptak, published on Monday, 18 March 2019. See also, 'Husband from hell!': Trump escalates feud with spouse of Kellyanne Conway, says he's hurting his family, The Washington Post, John Wagner and Josh Dawsey, Wednesday, 20 March 2019.
Steve King posts meme warning that red states have '8 trillion bullets' in the event of civil war, The Washington Post, Reis Thebault, Tuesday, 19 March 2019: "Rep. Steve King has civil war on his mind. The Iowa Republican broached the subject in a Saturday evening Facebook post — a meme of two fighting Frankenstein figures, one red and one blue, each an amalgamation of states based on their political leanings. The art was ripped and uncredited, as meme art usually is, from a New York Times book review in 2013, and was originally designed by Yarek Waszul. 'Folks keep talking about another civil war,' the meme read. 'One side has about 8 trillion bullets, while the other side doesn't know which bathroom to use.'"
Wednesday, 20 March 2019, Day 790:
Obama-Era Oil Leases Broke the Law by Not Assessing Climate Impact, Federal Judge Rules, The New York Times, Coral Davenport, Wednesday, 20 March 2019: "The Obama administration violated federal law by failing to adequately take into account the climate change impact of leasing public land for oil and gas drilling in Wyoming, a federal judge ruled Tuesday. But the decision by the United States District Court for the District of Columbia could also present a legal threat to President Trump's agenda to quickly expand oil and gas drilling and coal mining across the nation's public lands and waters. That's because the decision amounts to a road map that could be used to challenge hundreds of Trump administration leases as well. However, experts said that, while the decision could lead to legal delays for the drilling expansion envisioned by Mr. Trump by tangling them in litigation, it was unlikely to halt it entirely. Tuesday's decision by Judge Rudolph Contreras, which applied specifically to an Obama-era plan by the Interior Department's Bureau of Land Management to lease several thousand acres of land for drilling in Wyoming, also concluded that the agency was legally required to consider the climate impact of all such lease sales for fossil fuel development." See also, Federal judge demands Trump administration reveal how its drilling plans will fuel climate change, The Washington Post, Juliet Eilperin, Wednesday, 20 March 2019.
Florida Republicans Push to Make Ex-Felons Pay Fees Before They can Vote, The New York Times, Karen Zraick, Wednesday, 20 March 2019: "A Florida House panel this week approved a bill that would require former felons to pay fees and fines before having their voting rights restored, prompting criticism from those who say it would undermine a new amendment that allows more than a million former felons to vote again…. [V]oting rights advocates say the bill would unfairly punish those who are unable to pay and undermine the central objective of the amendment: ending permanent disenfranchisement. 'This bill is just flying directly in the face of what two-thirds of Florida voters said very clearly,' said Sean Morales-Doyle, a lawyer at the Brennan Center for Justice in New York." See also, Florida felon voting rights imperiled amid Republican opposition, Politico, Gary Fineout and Ursula Perano, published on Tuesday, 19 March 2019: "Florida's Republican-controlled Legislature is moving to roll back parts of a historic November constitutional amendment that reinstated voting rights for convicted felons, drawing sharp opposition from Democrats in a key 2020 presidential battleground. A bill that would limit voting rights that ex-offenders gained under the ballot measure cleared its first stop in a Republican-controlled Florida House committee on a party-line vote Tuesday, and the president of the state Senate said he expects his chamber to draw up a companion measure. Democrats and others condemned the move, likening the legislation to a poll tax imposed on African-Americans during the Jim Crow era."
Trump Says Mueller Report Should Be Made Public: 'Let People See It,' The New York Times, Liam Stack, Wednesday, 20 March 2019: "President Trump said Wednesday that he would support the public release of the special counsel report on possible Russian ties to his 2016 campaign, telling reporters that Attorney General William P. Barr should 'let it come out.' Mr. Trump, who declined last month to commit to making the results of the investigation public, said 'tens of millions' of Americans would want to read the report prepared by the special counsel, Robert S. Mueller III." See also, 'Let them see it': Trump says he doesn't mind if the public sees the Mueller report, The Washington Post, Felicia Sonmez, Wednesday, 20 March 2019. See also, Trump on Mueller report: 'Let it come out,' Politico, Rebecca Morin, Wednesday, 20 March 2019. See also, The Mueller Report Is Highly Anticipated. Here's What We Already Know. The New York Times, Larry Buchanan and Karen Yourish, Wednesday, 20 March 2019.
Pentagon Opens Internal Inquiry of Acting Defense Secretary Patrick Shanahan's Ties to Boeing, The New York Times, Helene Cooper and Thomas Gibbons-Neff, Wednesday, 20 March 2019: "The Defense Department's inspector general said on Wednesday that it was investigating complaints that the acting defense secretary, Patrick M. Shanahan, had been promoting his former employer, Boeing, and disparaging its military contractor competitors. The investigation will examine complaints filed last week by a watchdog group, Citizens for Responsibility and Ethics in Washington. Dwrena K. Allen, a spokeswoman for the inspector general's office, said that investigators had informed Mr. Shanahan of the inquiry."
Former Trump confidante Hope Hicks to cooperate with House Democratic investigation into Trump, CNN, Manu Raju, Jeremy Herb, and Kara Scannell, Wednesday, 20 March 2019: "Hope Hicks, the former White House communications director and long-time confidante of President Donald Trump, plans to turn over documents to the House Judiciary Committee as part of its investigation into potential obstruction of justice. Rep. Jerry Nadler, chairman of the House Judiciary Committee, sent Hicks a detailed letter earlier this month, asking for documents on a wide-range of topics, including over former national security adviser Michael Flynn's false statements to the FBI, the firing of then-FBI Director James Comey, Trump's involvement in a hush-money scheme to silence stories about his alleged affairs and the drafting of a misleading 2017 statement to the media about Donald Trump Jr.'s 2016 meeting in Trump Tower with Russians."
Border Patrol says detention centers are full and starts releasing migrants, Los Angeles Times, Molly Hennessy-Fiske and Molly O'Toole, Wednesday, 20 March 2019: "The Border Patrol released 250 migrants here on Tuesday and Wednesday and expects to free hundreds more in coming days because there is no room to hold them. Normally, the agency would transfer the migrants to Immigration and Customs Enforcement to be 'processed' and in many cases placed in detention facilities. But officials said Wednesday that a recent influx of Central American families has led to a severe shortage of space. Immigrant advocates suggested the releases were intended to sow confusion at the border and further President Trump's argument that there is a national emergency there. 'They are doing this deliberately so they can release a ton of people at once and create chaos,' said Efren Olivares, an attorney with the Texas Civil Rights Project, which sent lawyers to the McAllen bus station to monitor developments. 'The government is trying to do this.' He pointed out that the federal government has dealt with bigger influxes of migrants in the recent past."
Trump attacks Mc Cain again, saying he didn't get a 'thank you' for approving the late senator's funeral, The Washington Post, Josh Dawsey, Ashley Parker, Felicia Sonmez, and Alex Horton, Wednesday, 20 March 2019: "President Trump on Wednesday escalated his unrelenting attacks on the late senator from Arizona and former GOP presidential nominee John McCain, who even in death has remained one of Trump's top targets for abuse as fellow Republicans have repeatedly begged him to stop. In a five-minute diatribe during an appearance at a General Dynamics tank factory in Lima, Ohio, Trump argued that McCain, a lifelong Pentagon booster and former prisoner of war in Vietnam, 'didn't get the job done' for veterans while also grousing that he did not receive proper gratitude for McCain's funeral last September. 'I gave him the kind of funeral he wanted, which as president I had to approve,' Trump said inaccurately, an apparent reference to allowing the use of military transport to carry McCain's body to Washington. 'I don't care about this, I didn't get a thank-you, that's okay. We sent him on the way. But I wasn't a fan of John McCain.' He added, 'I have to be honest, I never liked him much. Hasn't been for me. I've really, probably, never will.'"
Fact-Checking Trump's Misleading Claims on McCain, Tanks, and G.D.P. Growth, The New York Times, Linda Qiu, Wednesday, 20 March 2019: "President Trump, speaking in Ohio, exaggerated his role in Mr. McCain's funeral, mischaracterized the senator's record on veterans issues and cited misleading statistics on the economy and tanks."
Thursday, 21 March 2019, Day 791:
New Zealand Prime Minister Jacinda Ardern announces plans to ban military-style rifles following the Christchurch mosque attacks that left 50 dead, The Washington Post, Anna Fifield, Thursday, 21 March 2019: "New Zealand has banned military-style semiautomatic weapons and assault rifles, Prime Minister Jacinda Ardern announced Thursday, just six days after attacks on two mosques in Christchurch that left 50 people dead. A buyback program will be launched to take existing weapons out of circulation, and gun owners who do not comply will be subject to fines, she said. 'On 15 March, our history changed forever. Now, our laws will, too,' Ardern said. 'We are announcing action today on behalf of all New Zealanders to strengthen our gun laws and make our country a safer place.' The gunman who attacked the Al Noor and Linwood mosques here Friday used AR-15 rifles in the worst mass shooting New Zealand has ever seen. In addition to the 50 killed, 40 people were injured. New Zealand has a tradition of hunting and shooting as sport, but there is no legal provision to own weapons for self-defense. Ardern has said there is no reason for New Zealanders to own these kinds of weapons, and there is broad consensus on that argument." See also, New Zealand to Ban Military-Style Semiautomatic Guns, Prime Minister Jacinda Ardern Says, The New York Times, Damien Cave and Charlotte Graham-McLay, published on Wednesday, 20 March 2019: "Prime Minister Jacinda Ardern of New Zealand on Thursday announced a national ban on all military-style semiautomatic weapons, all high-capacity ammunition magazines and all parts that allow weapons to be modified into the kinds of guns used to kill 50 people at two mosques in Christchurch last week. 'What we're banning today are the things used in last Friday's attack,' she said, adding: 'It's about all of us, it's in the national interest and it's about safety.' Ms. Ardern is expected to encounter little resistance to the weapons ban in Parliament; the largest opposition party quickly said it supported the measures." See also, U.S. Democrats rally as New Zealand bans military-style guns: 'This is what leadership looks like,' The Washington Post, Alex Horton, Thursday, 21 March 2019.
Trump endorses Israeli control of the disputed Golan Heights, The Washington Post, Anne Gearan, Thursday, 21 March 2019: "President Trump endorsed permanent Israeli control of the disputed Golan Heights, saying Thursday that the area seized from Syria in the 1967 Arab war is "of critical strategic and security importance" to Israel. Israeli Prime Minister Benjamin Netanyahu has pressed the United States to formally recognize Israel's annexation of the land, including making a public appeal for U.S. help as he welcomed Secretary of State Mike Pompeo in Jerusalem Wednesday. Pompeo has refused to discuss the Golan request with reporters traveling with him. 'After 52 years it is time for the United States to fully recognize Israel's Sovereignty over the Golan Heights, which is of critical strategic and security importance to the State of Israel and Regional Stability!' Trump wrote on Twitter. Trump's statement has no immediate practical effect, but it puts his administration on record as backing a key political priority of Netanyahu's just three weeks before Israel's national elections." See also, In Golan Heights, Trump Bolsters Israel's Netanyahu but Risks Roiling Middle East, The New York Times, Mark Landler and Edward Wong, Thursday, 21 March 2019: "President Trump declared on Thursday that the United States should recognize Israel's authority over the long disputed Golan Heights, delivering a valuable election-eve gift to Prime Minister Benjamin Netanyahu but jettisoning decades of American policy in the Middle East. Mr. Trump's announcement, in a midday Twitter post, came after persistent pressure from Mr. Netanyahu, a close political ally who is fighting for his survival in the election scheduled for April 9, and has invoked his friendship with the American president as a prime argument for staying in office. But Mr. Trump's move, while popular in Israel and among some lawmakers in Congress, is likely to be condemned almost everywhere else. The United Nations has rejected Israel's occupation of the Golan Heights since 1967, when Israeli troops seized the 400 square miles of rocky highlands from Syria during the Arab-Israeli war." See also, A Brief History of the Golan Heights, Claimed by Israel and Syria, The New York Times, Jacey Fortin, Thursday, 21 March 2019. See also, Trump Backs Israeli Sovereignty Over Golan Heights, The Wall Street Journal, Vivian Salama and Felicia Schwartz, Thursday, 21 March 2019: "President Trump endorsed Israeli sovereignty over the Golan Heights on Thursday, marking what would be a sharp U.S. policy shift over the disputed territory decades after Israel seized the land from Syria in the Six Day War. The decision, the latest in a series of pro-Israel moves under Mr. Trump, telegraphs support for Prime Minister Benjamin Netanyahu as the Israeli leader campaigns in a tight re-election bid under the cloud of potential corruption charges. Mr. Netanyahu is leveraging his close ties to Mr. Trump, who has consistently supported the Israeli leader's foreign-policy goals, often to the outrage of Palestinians and the broader Arab world. As president, Mr. Trump has pulled the U.S. out of the Iran nuclear deal, relocated the U.S. Embassy to Jerusalem from Tel Aviv, closed a U.S. diplomatic mission to the Palestinians and cut U.S. aid to Palestinian refugees." See also, Trump Gives Netanyahu Part of Syria to Boost Israeli Leader's Flagging Reelection Campaign, The Intercept, Robert Mackey, Thursday, 21 March 2019: "With a tweet posted on Thursday, President Donald Trump dismissed five decades of international consensus on the status of the Golan Heights, Syrian territory seized by Israel in 1967 during a preemptive war, declaring that the United States would recognize Israel's annexation of the region. Offered without explanation, the move looked to many Israeli, Palestinian and American observers like a transparent attempt to boost the reelection prospects of Trump's embattled ally, Prime Minister Benjamin Netanyahu, who faces corruption charges and could be defeated at the polls next month."
The House Oversight Committee Says It Has Evidence That White House Officials, Including Jared Kushner and Ivanka Trump, Used Personal Email Accounts and Messaging Applications for Official White House Business, The Wall Street Journal, Rebecca Ballhaus, Thursday, 21 March 2019: "The House Oversight Committee on Thursday said it had obtained evidence that White House officials, including senior advisers Jared Kushner and Ivanka Trump, used personal email accounts and messaging applications, a pattern the panel said appeared to violate laws governing White House records. Rep. Elijah Cummings (D., Md.), the committee's chairman, said in a letter Thursday to White House counsel Pat Cipollone that the panel confirmed late last year with a lawyer for Mr. Kushner and Ms. Trump that the president's son-in-law and daughter had used their personal emails or the messaging service WhatsApp for official business. He also said the panel had obtained documents showing that former deputy national security adviser K.T. McFarland and former chief strategist Steve Bannon conducted official business on their personal accounts. Both Ms. McFarland and Mr. Bannon used their personal email accounts for correspondence related to an effort in 2017 to send U.S. nuclear technology to Saudi Arabia 'in coordination with' Tom Barrack, a longtime Trump friend who headed the president's inaugural committee, Mr. Cummings said." See also, Jared Kushner and Ivanka Trump Use Private Email Accounts and Private Messaging Services for Official White House Business, Their Lawyer Says, The New York Times, Nicholas Fandos, Thursday, 21 March 2019: "The chairman of the House Oversight and Reform Committee revealed information on Thursday that he said showed Ivanka Trump and Jared Kushner used private messaging services for official White House business in a way that may have violated federal records laws. The chairman, Representative Elijah E. Cummings of Maryland, said that a lawyer for Ms. Trump, President Trump's daughter, and Mr. Kushner, the president's son-in-law and senior adviser, told the committee late last year that in addition to a private email account, Mr. Kushner uses an unofficial encrypted messaging service, WhatsApp, for official White House business, including with foreign contacts. Mr. Cummings said the lawyer, Abbe Lowell, also told lawmakers that Ms. Trump did not preserve some emails sent to her private account if she did not reply to them. Democrats have barely been able to contain their frustration at what they see as a dark irony in the findings — and in earlier news reports about the couple's use of private email accounts. Mr. Trump made Hillary Clinton's use of a private email server while she was secretary of state a central line of attack in his 2016 campaign for president. Even after the F.B.I. declined to charge Mrs. Clinton for her practices and handling of classified information, Republicans in Congress have continued to pick away at the case." See also, House Oversight Committee Chair Elijah Cummings says Kushner lawyer told lawmakers that Trump's son-in-law uses WhatsApp for White House business, The Washington Post, Tom Hamburger and Josh Dawsey, Thursday, 21 March 2019: "House Oversight Committee Chairman Elijah E. Cummings (D-Md.) said Thursday that an attorney for Jared Kushner told him in December that the president's son-in-law uses the encrypted messaging application WhatsApp for official business, including with people overseas. Cummings described the Dec. 19 discussion with Kushner lawyer Abbe Lowell in a letter to the White House counsel in which he requested information about the use of such messaging apps and other communications by White House personnel." See also, But their emails: Seven members of Trump's team have used unofficial communication tools, The Washington Post, Philip Bump, Thursday, 21 March 2019.
The Saudi Kingdom and the Kushners: Jared Went to Riyadh. So Did His Brother Josh, The New York Times, David D. Kirkpatrick, Thursday, 21 March 2019: "In late October 2017, Jared Kushner, President Trump's son-in-law and Middle East adviser, dropped into Saudi Arabia for an unannounced visit to the desert retreat of Crown Prince Mohammed bin Salman, who was in the process of consolidating his power. The two men talked privately late into the night. Just a day earlier, Mr. Kushner's younger brother, Josh, then 32, was flying out of the kingdom. Jared came to talk policy, but Josh was there on business. The founder of an eight-year-old venture capital firm, Josh Kushner had spent the three days before his brother's arrival at an investor conference, where Prince Mohammed had promised to spend billions of dollars on a high-tech future for Saudi Arabia. As others sat through speeches in a gilded conference hall, several participants said, the younger Mr. Kushner frequently ducked out for more exclusive conversations with Saudi officials. Some government ethics lawyers say those conversations — never hidden, but not previously reported — create the appearance of a potential conflict of interest. Although Jared Kushner severed his ties with his brother's company and divested his interest in his brother's funds around the time he entered the White House, he was nonetheless discussing American policy with the rulers of the kingdom at virtually the same time that his brother was talking business with their top aides."
Immigration and Customs Enforcement (ICE) sets record for arrests of undocumented immigrants with no criminal record, USA Today, Alan Gomez, Thursday, 21 March 2019: "Federal immigration agents under President Donald Trump have set a new record for arrests of undocumented immigrants who don't have a criminal record, according to data released Thursday. Under President Barack Obama, Immigration and Customs Enforcement agents focused their efforts on arresting undocumented immigrants who had been convicted of crimes while living in the U.S. During Obama's final month in office, 82 percent of people arrested by ICE had a criminal record, meaning just 18 percent of all arrests were of people who were simply undocumented and had committed no other crimes. Trump campaigned on a promise to target 'bad hombres' – including murderers, violent criminals and gang members – but after assuming office he ordered ICE to arrest all undocumented immigrants it encountered, no matter their criminal background. That has led to a consistent drop in the percentage of people arrested by ICE who have a criminal record.  According to data released Thursday, that percentage fell to 63.5 percent in December, the lowest monthly figure since ICE started categorizing arrests in 2012. That means 36.5 percent of the arrests were simply undocumented with no criminal history."
Doomed Boeing Jets Lacked 2 Safety Features That the Company Sold Only as Extras, The New York Times, Hiroko Tabuchi and David Gelles, Thursday, 21 March 2019: "As the pilots of the doomed Boeing jets in Ethiopia and Indonesia fought to control their planes, they lacked two notable safety features in their cockpits. One reason: Boeing charged extra for them. For Boeing and other aircraft manufacturers, the practice of charging to upgrade a standard plane can be lucrative. Top airlines around the world must pay handsomely to have the jets they order fitted with customized add-ons. Sometimes these optional features involve aesthetics or comfort, like premium seating, fancy lighting or extra bathrooms. But other features involve communication, navigation or safety systems, and are more fundamental to the plane's operations. Many airlines, especially low-cost carriers like Indonesia's Lion Air, have opted not to buy them — and regulators don't require them. Now, in the wake of the two deadly crashes involving the same jet model, Boeing will make one of those safety features standard as part of a fix to get the planes in the air again." See also, Justice Department issues subpoenas in criminal investigation of Boeing, CNN, Evan Perez and Shimon Prokupecz, Thursday, 21 March 2019: "US Justice Department prosecutors have issued multiple subpoenas as part of an investigation into Boeing's Federal Aviation Administration certification and marketing of 737 Max planes, sources briefed on the matter told CNN. The criminal investigation, which is in its early stages, began after the October 2018 crash of a 737 Max aircraft operated by Lion Air in Indonesia, the sources said. Transportation Secretary Elaine Chao on Tuesday asked the agency's inspector general to investigate the Max certification. Criminal investigators have sought information from Boeing on safety and certification procedures, including training manuals for pilots, along with how the company marketed the new aircraft, the sources said. It's not yet clear what possible criminal laws could be at issue in the probe. Among the things the investigators are looking into is the process by which Boeing itself certified the plane as safe, and the data it presented the FAA about that self-certification, the sources said."
Mississippi's Republican Governor Phil Bryant signs law that bans abortion before some women even know they're pregnant, The Washington Post, Reis Thebault, Thursday, 21 March 2019: "Mississippi's governor has signed into law one of the strictest abortion bans in the country, making it even more difficult for women to get abortions in a state where only one clinic still operates. The bill, set to take effect in July, bans abortions after a doctor can detect a fetal heartbeat during an ultrasound, unless the mother's health is at extreme risk. Heartbeats can be heard just six weeks after conception — before some women even know they are pregnant. Mississippi's new restrictions are part of a reinvigorated nationwide effort to limit access to abortion, propelled by Republican-dominated state legislatures and an increasingly conservative Supreme Court. This year alone, at least 11 states have introduced 'heartbeat bills,' including Texas, Florida, Georgia, Ohio and Missouri — some of the country's most populous states. Kentucky's governor signed a similar measure last week, which a federal judge quickly blocked, questioning its constitutionality. In January, an Iowa state court did the same to a 2018 law. Right-wing and religious groups have said that they hope this rash of legislation will eventually force the Supreme Court to reconsider Roe v. Wade, the 1973 case that legalized abortion nationwide, and that they will find a sympathetic audience in recently confirmed Justice Brett M. Kavanaugh." See also, Mississippi Bans Abortions if Heartbeat Can Be Heard. Expect a Legal Fight. The New York Times, Timothy Williams and Alan Blinder, Thursday, 21 March 2019: "Phil Bryant, the Republican governor of Mississippi, on Thursday signed a bill largely banning abortions once doctors can detect a trace of a fetal heartbeat with an ultrasound, a milestone that can come as early as six weeks into pregnancy. Mississippi is only the latest state to press for the strict abortion limit — the sort that has already been passed and then blocked in the courts in states including Kentucky, which approved it earlier this month, and Iowa, where a law passed last year was struck down by a state court in January. About 10 other states also are debating bills to ban abortions once fetal heartbeats are found, a point at which some women and girls are not yet aware that they are pregnant."
House Republicans Are Now Unanimous in Opposing Abortion Rights, The Wall Street Journal, Kristina Peterson, Thursday, 21 March 2019: "The start of a new Democratic-led House this year also marked the end of an era, as the House Republican caucus now doesn't have a single lawmaker considered a supporter of abortion rights. The unanimity on opposing abortion rights followed the retirements of centrist Republican Reps. Charlie Dent of Pennsylvania and Rodney Frelinghuysen of New Jersey. Their ranks could continue to diminish in the Senate, where only GOP Sens. Lisa Murkowski of Alaska and Susan Collins of Maine remain as supporters of abortion rights. Ms. Collins is expected to face a feisty re-election challenge in 2020 from Democrats angry at her support for Supreme Court Justice Brett Kavanaugh, which prompted protests at her offices in the Capitol and in Maine amid concerns he would tilt the court against abortion rights and other issues."
Wisconsin Judge Blocks Republicans' Move to Limit Democratic Governor's Power, The New York Times, Monica Davey, Thursday, 21 March 2019: "A judge on Thursday blocked a set of laws pushed through late last year by Republican legislators in Wisconsin that aimed to weaken the power of the state's newly elected Democratic governor and attorney general, setting off a bitter fight in the state. The judge, Richard Niess of Dane County Circuit Court, issued a temporary injunction on the laws, which included curbing the authority of the incoming governor, Tony Evers, in the rule-making process and limiting the power of Josh Kaul, the new attorney general. The judge said that the Republican lawmakers' last-minute meeting — a December session just after the election but before the new Democrats could be sworn in — did not meet the requirements of Wisconsin law. And so the measures that emerged from it, he said, 'cannot stand.' The case had been brought to court by several individuals and groups, including the League of Women Voters, Disability Rights Wisconsin and Black Leaders Organizing for Communities."
Trump wants New England Patriots owner Robert Kraft at White House Super Bowl celebration despite charges of soliciting prostitution, Politico, Gabby Orr, Eliana Johnson, and Daniel Lippman, Thursday, 21 March 2019: "New England Patriots owner Robert Kraft, who was caught up in a Florida prostitution sting last month, might appear at the White House before he appears in court. President Donald Trump wants Kraft to join his players at the White House this spring for a celebration of their February Super Bowl victory, a prospect that has White House aides worried that it could turn a feel-good photo op into an embarrassing media spectacle. Trump has told staffers he wants Kraft there when the reigning NFL champions visit this spring, according to a senior White House official, who said the president and Kraft had spoken since Kraft was charged late last month. The president's inclination to stand by his longtime friend is in keeping with his practice, while in office, of defending political allies and pals accused of wrongdoing, from former Fox News Channel host Bill O'Reilly in the wake of sexual harassment allegations ('I don't think Bill did anything wrong') to failed Alabama Senate candidate Roy Moore after charges that he sexually harassed teenage girls ('He totally denies it')." See also, Trump Wants Robert Kraft at White House Super Bowl Celebration Despite Charges of Soliciting Prostitution, The New York Times, Maggie Haberman and Ken Belson, Thursday, 21 March 2019: "President Trump has told aides that he wants his embattled friend, Robert K. Kraft, the owner of the New England Patriots, to be part of a celebration at the White House of the team's victory in the Super Bowl, ignoring concerns about Mr. Kraft's recent charges of soliciting prostitution…. Mr. Trump has often chosen to publicly support business allies or friends when they have faced scandal or accusations of impropriety. For instance, he spoke fondly of Roger E. Ailes, the head of Fox News, after he was fired over accusations of sexual harassment."
Trump's Attacks on John McCain Are Met With Silence From Many in the Senate, The New York Times, Carl Hulse, Thursday, 21 March 2019: "Many Senate Republicans are as perplexed as they are perturbed about President Trump's sustained attack on their colleague, John McCain. But few want to shout about it. Baffled as they may be over why Mr. Trump continues to vilify a man who devoted his life to his nation and suffered as a prisoner of war in Vietnam, that doesn't mean that all of his former colleagues want to get caught in a feud between a president popular with Republican voters and a memory. Most have not publicly commented on Mr. Trump's continuing character and policy assault on a man whom many served with for years." See also, Donald Trump's Unhinged Obsession With 'A Man Named John McCain,' The New Yorker, John Cassidy, Thursday, 21 March 2019.
Trump signs executive order on free speech on college campuses, The Washington Post, Susan Svrluga, Thursday, 21 March 2019: "President Trump signed an executive order Thursday protecting freedom of speech on college campuses, surrounded by student activists who have said conservative views are suppressed at universities. Trump said he was taking 'historic action to defend American students and American values that have been under siege.' The order does not, on its face, make dramatic changes. But it was welcomed by people who say universities are fostering an unbalanced, liberal indoctrination of students — and condemned by those who say freedom of inquiry is a fundamental tenet of higher education, one the government should not be defining." See also, Trump Signs Executive Order Protecting Free Speech on College Campuses, The New York Times, Maggie Haberman and Michael D. Shear, Thursday, 21 March 2019: "President Trump signed an executive order on Thursday directing federal agencies to link grants and certain other funds for higher education to how colleges and universities enforce the right to 'free inquiry' on their campuses. At a signing ceremony at the White House, Mr. Trump said he wanted to give notice to 'professors and power structures' seeking to prevent conservatives 'from challenging rigid, far-left ideology.' In a background briefing call with reporters on Thursday morning, a senior administration official said grant-making agencies would work with the Office of Management and Budget to make sure that institutions receiving funding promote free speech rights within applicable law. The issue has become a cause célèbre among conservatives, who argue that their voices are being silenced on liberal campuses."
Marine Corps commandant says deploying troops to the border poses 'unacceptable risk,' Los Angeles Times, Molly O'Toole, Thursday, 21 March 2019: "The commandant of the Marines has warned the Pentagon that deployments to the southwest border and funding transfers under the president's emergency declaration, among other unexpected demands, have posed 'unacceptable risk to Marine Corps combat readiness and solvency.' In two internal memos, Marine Corps Gen. Robert Neller said the 'unplanned/unbudgeted' deployment along the border that President Trump ordered last fall, and shifts of other funds to support border security, had forced him to cancel or reduce planned military training in at least five countries, and delay urgent repairs at bases."
Secretary of State Mike Pompeo says it's 'possible' Trump was sent to save the Jewish people from Iran, CBS News, Camilo Montoya-Galvez, Thursday, 21 March 2019: "During his high-profile visit to Israel, Secretary of State Mike Pompeo said President Trump could be a present-day Queen Esther, a figure in Hebrew and Christian biblical stories who is said to have thwarted a plan to exterminate the Jewish people. Pompeo said Mr. Trump's tough stance on Iran gave him the distinction. In an interview with the Christian Broadcasting Network (CBN) in Jerusalem on Thursday, Pompeo was asked whether Esther's efforts, as recounted by Hebrew biblical scrolls, to save the Jewish people approximately 2,500 years ago resembled Mr. Trump's strategy to isolate the Iranian regime — Israel's chief adversary. 'Could it be that President Trump right now has been sort of raised for such a time as this, just like Queen Esther, to help save the Jewish people from the Iranian menace?' CBN's Jerusalem bureau chief Chris Mitchell asked the secretary of state. Smiling, Pompeo replied 'as a Christian I certainly believe that's possible. It was remarkable. So we were down in the tunnels where we could see 3,000 years ago, and 2,000 years ago — if I have the history just right — to see the remarkable history of the faith in this place and the work that our administration's done to make sure that this democracy in the Middle East, that this Jewish state remains.'"