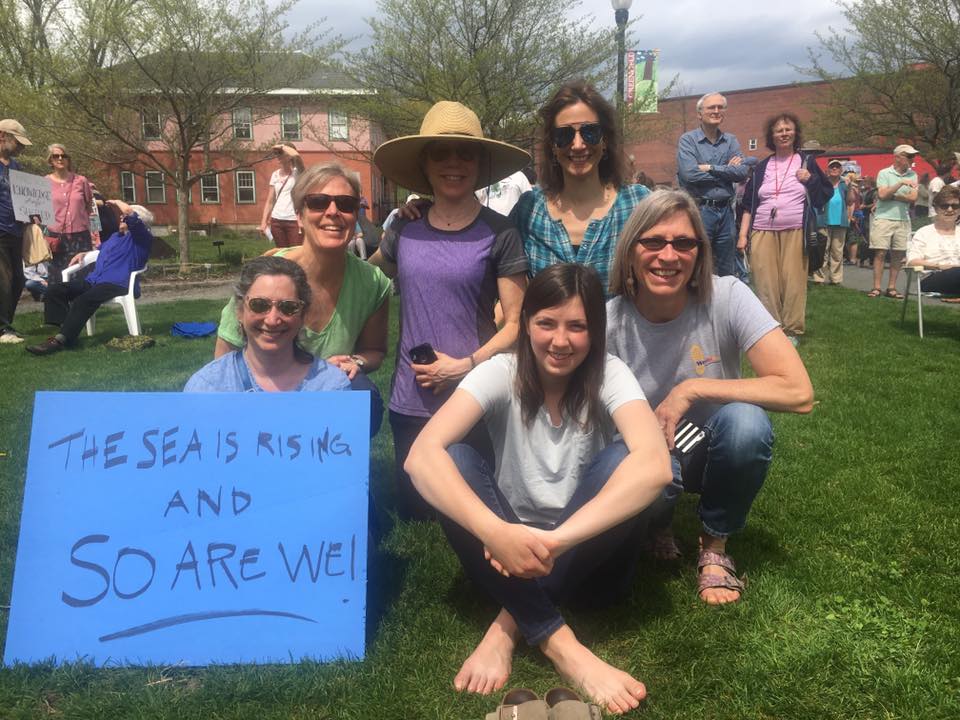 Passages in bold in the body of the texts below are my emphasis. This is an ongoing project, and I update the site frequently. Because I try to stay focused on what has actually happened, I usually let the news 'settle' for a day or so before posting. I hope readers will peruse the articles in full for a better understanding of the issues and their context; our democracy and our future depend on citizens who can distinguish between facts and falsehoods and who are engaged in the political process.
Friday, 8 March 2019, Day 778:
House Passes Democrats' Centerpiece Anti-Corruption and Voting Rights Bill, The New York Times, Catie Edmondson, Friday, 8 March 2019: "The House passed the Democrats' showcase anti-corruption and voting rights legislation on Friday, an expansive measure that aims to dismantle barriers to the ballot box, end big money in politics and impose stricter ethics rules on federal officials. The sweeping legislation, passed 234-193, makes good on the campaign pledge to clean up Washington that helped catapult Democrats into the majority. It also serves as a campaign platform for Democrats ahead of 2020. It has virtually no chance of passing the Senate…. The ambitious compendium, at nearly 700 pages, includes proposals designating Election Day as a federal holiday, automatically registering citizens to vote, and restoring voting rights to people who have served felony sentences. It also creates a six-to-one matching system for donations of up to $200 to congressional and presidential candidates who reject high-dollar contributions, funded by an additional fine on corporations found to have broken the law." See also, House Democrats pass H.R. 1, their answer to draining the swamp, The Washington Post, Mike DeBonis and John Wagner, Friday, 8 March 2019: "The House approved a far-reaching elections and ethics bill Friday — one that would change the way congressional elections are funded, impose new voter-access mandates on states and, in one of several provisions targeting President Trump, force disclosure of presidential candidates' tax returns. Democrats dubbed the bill H.R. 1, a designation meant to signal its place as a centerpiece of their congressional agenda. The measure, which has more than 500 pages, contains dozens of provisions favored by liberal advocacy groups, labor unions and other Democratic allies." See also, House Passes the Most Significant Democracy Reform Bill in a Generation, Mother Jones, Ari Berman, Friday, 8 March 2019: "The House of Representatives on Friday passed the most significant democracy reform bill introduced in Congress since the Watergate era by a vote of 234 to 193. The sweeping bill, known as HR 1: the For the People Act, would massively expand voting rights, crack down on gerrymandering, reduce the influence of big money in politics, and require sitting presidents and presidential candidates to release 10 years of tax returns." See also, House passes sweeping election reform bill, Politico, Zach Montellaro, Friday, 8 March 2019. See also, House Passes Extensive Election and Campaign Finance Overhaul Bill, NPR, Miles Parks, Friday, 8 March 2019.
Elizabeth Warren Proposes Breaking Up Tech Giants Like Amazon and Facebook, The New York Times, Astead W. Herndon, Friday, 8 March 2019: "Senator Elizabeth Warren, the Massachusetts Democrat who is bidding to be the policy pacesetter in the Democratic presidential primary, championed another expansive idea on Friday evening in front of a crowd of thousands in Queens: a regulatory plan aimed at breaking up some of America's largest tech companies, including Amazon, Google, Apple and Facebook…. Ms. Warren's policy announcement sent reverberations from New York to Silicon Valley, as she further cemented herself as one of the Democratic candidates most willing to call for large-scale changes to the country's structure in the name of equality." See also, Elizabeth Warren's new plan: Break up Amazon, Google, and Facebook, CNN, MJ Lee, Lydia DePillis, and Gregory Krieg, Friday, 8 March 2019: "Sen. Elizabeth Warren released an aggressive plan on Friday to break up tech giants like Amazon, Google and Facebook, targeting the power of Silicon Valley with her populist message as sprawling Internet giants face mounting political backlash ahead of the 2020 presidential election. The far-reaching proposal would impose new rules on certain kinds of tech companies with $25 billion or more in annual revenue, forcing Amazon and Google to spin off parts of their companies and relinquish their overwhelming control over online commerce. The plan also aims to unwind some of the highest profile mergers in the industry, like the combinations of Amazon and Whole Foods, and Google and DoubleClick, as well as Facebook's acquisition of Instagram and WhatsApp." See also, Elizabeth Warren Calls for the Breakup of Amazon, Google, and Facebook, The Wall Street Journal, Brent Kendall and Jacob Schlesinger, Friday, 8 March 2019: "Sen. Elizabeth Warren, the Massachusetts Democrat running for president, on Friday called for the breakup of Amazon.com Inc., Alphabet Inc.'s Google,  and Facebook Inc., taking an aggressive populist stance against some of the nation's most powerful companies. 'Today's big tech companies have too much power—too much power over our economy, our society and our democracy,' Ms. Warren said in an online post. 'They've bulldozed competition, used our private information for profit and tilted the playing field against everyone else. And in the process, they have hurt small businesses and stifled innovation. My administration will make big, structural changes to the tech sector to promote more competition—including breaking up Amazon, Facebook, and Google,' Ms. Warren said."
Bill Shine Resigns as White House Communications Director, The New York Times, Maggie Haberman and Peter Baker, Friday, 8 March 2019: "Bill Shine, the former Fox News executive who joined the White House staff last summer to manage President Trump's communications operation, has resigned and will move to the president's re-election campaign, the White House announced Friday…. Mr. Shine's presence in the White House was seen as emblematic of how closely Mr. Trump has aligned himself with Fox, a symbiotic relationship that drew a critical appraisal in a much-read New Yorker article published this week. Mr. Trump has given the network about 45 interviews as president, using it to communicate with his most fervent supporters even as he embraces lines of argument that its hosts advance…. Mr. Shine had spent more than a year searching for another job after he was ousted from Fox [in May 2017] amid the scandal surrounding Roger Ailes and Bill O'Reilly and the accusations of sexual harassment that were made against them. Mr. Shine was not himself accused of improper behavior, but was faulted for a culture that sought to cover it up. The White House became his road to redemption." See also, Bill Shine abruptly resigns as White House communications chief, The Washington Post, Philip Rucker, Josh Dawsey, and David Nakamura, Friday, 8 March 2019.
Continue reading Week 112, Friday, 8 March – Thursday, 14 March 2019 (Days 778-784)
In another blow to Trump, judge rules in favor of the American Civil Liberties Union (ACLU) in family separations case, The Washington Post, Maria Sacchetti, Friday, 8 March 2019: "In a legal blow to the Trump administration, a federal judge ruled Friday that all migrant families separated during the government's border crackdown should be included in a class-action lawsuit. But he stopped short of immediately ordering the Justice Department to track them all down. U.S. District Judge Dana Sabraw in California said the universe of separated families should extend beyond the 2,700-plus children taken from their parents last spring, and include families forced apart as early as July 1, 2017, and the months afterward, when the Trump administration was denying that it had a policy of separating families. Sabraw said a government watchdog report in January that potentially thousands more families were separated than the Trump administration had admitted publicly compelled the court to look into the matter."
Judge Says Education Secretary Betsy DeVos Illegally Delayed Special Education Rule, The New York Times, Erica L. Green, Friday, 8 March 2019: "A federal judge has ruled that Education Secretary Betsy DeVos illegally delayed an Obama-era rule that required states to address racial disparities in special education programs. In a decision on Thursday, Judge Tanya S. Chutkan of the United States District Court for the District of Columbia called the Education Department's delay of the special education rule 'arbitrary and capricious.' The rule, drafted under the Individuals With Disabilities Education Act, would require states to identify districts with 'significant disproportionality' in the number of minority students channeled into special education services, segregated in restrictive classroom settings or disciplined. The rule, passed in the final weeks of the Obama administration, required districts to examine policies and practices that contributed to the disparities and fund remedies. The judge's ruling vacates Ms. DeVos's decision to put off the regulation by two years. Instead it will take effect immediately." See also, The effort by Education Secretary Betsy DeVos to delay special-education regulations is rejected by a federal court, The Washington Post, Laura Meckler, Friday, 8 March 2019.
Chelsea Manning Is Jailed for Refusing to Testify in WikiLeaks Case, The New York Times, Charlie Savage, Friday, 8 March 2019: "Chelsea Manning, the former Army intelligence analyst who provided archives of secret military documents to WikiLeaks in 2010, was taken into custody on Friday after a federal judge found her in contempt for refusing to testify before a grand jury that is investigating the antisecrecy group. Judge Claude H. Hilton of Federal District Court in the Eastern District of Virginia ruled that Ms. Manning must stay in civil detention until she testifies. Ms. Manning had vowed not to cooperate in the investigation even though prosecutors in the Eastern District of Virginia granted immunity for her testimony. In a statement posted on Twitter after she was arrested, Ms. Manning said she had ethical objections to the secrecy of the grand-jury system and 'will not comply' with the subpoena…. The case is part of a long-running criminal inquiry into WikiLeaks and its leader, Julian Assange, that dates to the Obama administration and which the Trump administration revived…. The precise charge against him remains murky, but trying to convict him of a crime for publishing classified information he received from someone else would raise novel and profound First Amendment issues. The Obama administration had decided against trying to charge him because of fears that establishing a precedent that his actions were a crime could chill investigative journalism."
Erik Prince acknowledges 2016 Trump Tower meeting for the first time, AlJazeera, Friday, 8 March 2019: "Erik Prince, the founder of the private American security company Blackwater, has admitted to meeting with members of the Trump campaign in August 2016 after, according to a public transcript, apparently failing to disclose the gathering during his testimony in front of the House Intelligence Committee last year. When asked by Mehdi Hasan on Al Jazeera's Head to Head programme about the August 3, 2016, Trump Tower meeting that reportedly took place between Prince, Donald Trump campaign officials, an Israeli social media specialist and an emissary for two Gulf princes, the former Blackwater CEO did not deny the meeting took place." 
Venezuela Blackout, in 2nd Day, Threatens Food Supplies and Patient Lives, The New York Times, Anatoly Kurmanaev, Isayen Herrera, and Clifford Krauss, Friday, 8 March 2019: "Venezuela ground to a halt Friday as a national power blackout entered its second day, stalling public transportation, decimating already scarce food supplies, crippling the vital oil industry and threatening the lives of thousands of chronic patients. A failure at the Guri hydropower plant, which provides the bulk of Venezuela's electricity, has left most of the country without power since Thursday afternoon. While power returned intermittently to parts of Caracas, the capital, by Friday afternoon, many states remained without electricity…. The blackout will further depress Venezuela's already collapsing economy, which is being squeezed by bad governance, graft and sanctions imposed by the United States. The [U.S.] sanctions have affected Venezuela's ability to import and produce the fuel required by the thermal power plants that could have backed up the Guri plant once it failed."
Saturday, 9 March 2019, Day 779:
New Images of North Korea Buildup Confront Trump's Hopes for Disarmament, The New York Times, David E. Sanger and William J. Broad, Saturday, 9 March 2019: "President Trump was forced to publicly acknowledge this past week what American intelligence officials said they had long been telling the White House: Even during eight months of blossoming diplomacy, Kim Jong-un, the North Korean leader, was steadily adding to his weapons arsenal and nuclear infrastructure. Three times, Mr. Trump told reporters that he would be 'very disappointed' if North Korea was preparing to launch a space rocket that intelligence officials believe could help Mr. Kim perfect the means to heave a nuclear warhead across the ocean. Satellite imagery taken Friday, and analyzed by the Beyond Parallel program of the Center for Strategic and International Studies, shows that the North has 'continued preparations' on the launching pad at Sohae consistent with readying for 'the delivery of a rocket.'"
New Mexico governor Michelle Lujan Grisham signs law requiring background checks for almost all firearm sales, The Hill, Morgan Gstalter, Saturday, 9 March 2019: "New Mexico Gov. Michelle Lujan Grisham (D) on Friday signed a bill requiring background checks on almost all firearm sales in the state. The legislation makes it a misdemeanor to sell a firearm to almost anyone without a background check, The Santa Fe New Mexican reported. The bill, which is opposed by the National Rifle Association (NRA), will go into effect in July."
U.S. Continues to Separate Migrant Families Despite Rollback of Policy, The New York Times, Miriam Jordan and Caitlin Dickerson, Saturday, 9 March 2019: "Nearly nine months after the Trump administration officially rescinded its policy of separating migrant families who have illegally crossed the border, more than 200 migrant children have been taken from parents and other relatives and placed in institutional care, with some spending months in shelters and foster homes thousands of miles away from their parents. The latest data reported to the federal judge monitoring one of the most controversial of President Trump's immigration policies shows that 245 children have been removed from their families since the court ordered the government to halt routine separations under last spring's 'zero tolerance' border enforcement policy. Some of the new separations are being undertaken with no clear documentation to help track the children's whereabouts. Images of crying mothers and children at the border last year prompted an intense backlash across party lines, with all four living former first ladies and Melania Trump expressing horror at the policy. But despite President Trump's June 20 executive order rescinding it, the practice was never completely suspended."
Li Yang, a Florida Massage Parlor Owner, Has Been Selling Chinese Executives Access to Trump at Mar-a-Lago, Mother Jones, David Corn, Dan Friedman, and Daniel Schulman, Saturday, 9 March 2019: "The latest Trump political donor to draw controversy is Li Yang, a 45-year-old Florida entrepreneur from China who founded a chain of spas and massage parlors that included the one where New England Patriots owner Bob Kraft was recently busted for soliciting prostitution. She made the news this week when the Miami Herald reported that last month she had attended a Super Bowl viewing party at Donald Trump's West Palm Beach golf club and had snapped a selfie with the president during the event. Though Yang no longer owns the spa Kraft allegedly visited, the newspaper noted that other massage parlors her family runs have "gained a reputation for offering sexual services." (She told the newspaper she has never violated the law.) Beyond this sordid tale, there is another angle to the strange story of Yang: She runs an investment business that has offered to sell Chinese clients access to Trump and his family. And a website for the business—which includes numerous photos of Yang and her purported clients hobnobbing at Mar-a-Lago, Trump's private club in Palm Beach—suggests she had some success in doing so."
Brett Kavanaugh said Congress should hold presidents accountable. William Barr agreed. The Washington Post, Deanna Paul, Saturday, 9 March 2019: "Since taking control of the House, Democrats have launched wide-ranging investigations into President Trump, his campaign, his administration and his family business operations. Republicans in Congress have criticized the moves as part of an effort to disrupt Trump's presidency and argued that they cover the same ground as special counsel Robert S. Mueller III's Russia probe. But by conducting their own investigations, Democrats are taking the exact course of action two of Trump's most prominent nominees previously proposed. During Kenneth Starr's investigation into President Bill Clinton's affair with White House intern Monica Lewinsky, Brett M. Kavanaugh and William P. Barr argued that waiting on the counsel's report would be an abdication of Congress's constitutional duty. Both men unequivocally supported rigorous congressional oversight apart from — or perhaps even instead of — a counsel investigation. But with Trump in office, Republicans have spent two years defying that very argument."
Sunday, 10 March 2019, Day 780:
Footage Contradicts U.S. Claim That Nicolás Maduro Burned Aid Convoy, The New York Times, Nicholas Casey Christoph Koettl, and Deborah Acosta, Sunday, 10 March 2019: "The narrative seemed to fit Venezuela's authoritarian rule: Security forces, on the order of President Nicolás Maduro, had torched a convoy of humanitarian aid as millions in his country were suffering from illness and hunger. Vice President Mike Pence wrote that 'the tyrant in Caracas danced' as his henchmen 'burned food & medicine.' The State Department released a video saying Mr. Maduro had ordered the trucks burned. And Venezuela's opposition held up the images of the burning aid, reproduced on dozens of news sites and television screens throughout Latin America, as evidence of Mr. Maduro's cruelty. But there is a problem: The opposition itself, not Mr. Maduro's men, appears to have set the cargo alight accidentally. Unpublished footage obtained by The New York Times and previously released tapes — including footage released by the Colombian government, which has blamed Mr. Maduro for the fire — allowed for a reconstruction of the incident. It suggests that a Molotov cocktail thrown by an antigovernment protester was the most likely trigger for the blaze." See also, The U.S. Blamed Maduro for Burning Aid to Venezuela. New Video Casts Doubt. The New York Times, Christoph Koettl, Deborah Acosta, Drew Jordan, and Anjali Singhvi, Sunday, 10 March 2019. See also, NYT's Exposé on the Lies About Burning Aid Trucks in Venezuela Shows How U.S. Government and Media Spread Pro-War Propaganda, The Intercept, Glenn Greenwald, Sunday, 10 March 2019: "Every major U.S. war of the last several decades has begun the same way: the U.S. Government fabricates an inflammatory, emotionally provocative lie which large U.S. media outlets uncritically treat as truth while refusing to air questioning or dissent, thus inflaming primal anger against the country the U.S. wants to attack. That's how we got the Vietnam War (North Vietnam attacks U.S. ships in the Gulf of Tonkin); the Gulf War (Saddam ripped babies from incubators); and, of course, the war in Iraq (Saddam had WMDs and formed an alliance with Al Qaeda). This was exactly the tactic used on February 23, when the narrative shifted radically in favor of those U.S. officials who want regime change operations in Venezuela. That's because images were broadcast all over the world of trucks carrying humanitarian aid burning in Colombia on the Venezuela border. U.S. officials who have been agitating for a regime change war in Venezuela – Marco Rubio, John Bolton, Mike Pompeo, the head of USAid Mark Green – used Twitter to spread classic Fake News: they vehemently stated that the trucks were set on fire, on purpose, by President Nicolas Maduro's forces…. But on [Sunday], the New York Times published a detailed video and accompanying article proving that this entire story was a lie. The humanitarian trucks were not set on fire by Maduro's forces. They were set on fire by anti-Maduro protesters who threw a molotov cocktail that hit one of the trucks. And the NYT's video traces how the lie spread: from U.S. officials who baselessly announced that Maduro burned them to media outlets that mindlessly repeated the lie."
Trump Continues Stirring Dangerous Hatred of the Media, Mother Jones, Mark Follman, Sunday, 10 March 2019: "Amid the constant deluge of wild political news and Trump White House scandals, the president's disturbing attacks on the press seem to draw less and less notice. (Which is not a coincidence.) Yet Trump's taunts have continued apace, and in recent days he has added some stark hyperbole, smearing American journalists as 'the most vicious and corrupt ever' and 'the most hostile in the history of American politics.' As I reported recently, there is growing evidence that Trump's attacks are endangering reporters' lives, fueling an unprecedented wave of violent threats against them."
Rural Sheriffs Defy New Gun Measures: 'Second Amendment sanctuary' counties say they won't enforce background checks and other gun-control proposals, The Wall Street Journal, Jacob Gershman and Dan Frosch, Sunday, 10 March 2019: "In swaths of rural America, county sheriffs, prosecutors and other local officials are mounting resistance to gun-control measures moving through legislatures in Democratic-led states. The 'Second Amendment sanctuary' movement has taken hold in more than 100 counties in several states, including New Mexico and Illinois, where local law-enforcement and county leaders are saying they won't enforce new legislation that infringes on the constitutional right to bear arms. For instance, in New Mexico, 30 of 33 county sheriffs have signed a letter pledging to not help enforce several gun-control measures supported by Democrats in Santa Fe, according to the state's sheriff association. The sheriffs, who are elected, say they are heeding the wishes of voters in the counties they serve. More than two dozen counties in the state have enacted 'sanctuary' resolutions backing the sheriffs and affirming that no tax dollars in their jurisdictions should go to enforcing the proposed laws."
Monday, 11 March 2019, Day 781:
Trump Proposes a Record $4.75 Trillion Budget, The New York Times, Jim Tankersley and Michael Tackett, Monday, 11 March 2019: "President Trump sent Congress on Monday a record $4.75 trillion budget plan that calls for increased military spending and sharp cuts to domestic programs like education and environmental protection for the 2020 fiscal year. Mr. Trump's budget, the largest in federal history, includes a nearly 5 percent increase in military spending — which is more than the Pentagon had asked for — and an additional $8.6 billion for construction of a wall along the border with Mexico. It also contains what White House officials called a total of $1.9 trillion in cost savings from mandatory safety-net programs, like Medicaid and Medicare, the federal health care programs for the elderly and the poor. The budget is unlikely to have much effect on actual spending levels, which are controlled by Congress. Democratic leaders in both the House and the Senate pronounced the budget dead on arrival on Sunday, and Mr. Trump's budgets largely failed to gain traction in previous years, when fellow Republicans controlled both chambers. But the blueprint is a declaration of Mr. Trump's re-election campaign priorities and the starting skirmish in the race for 2020, as both Republicans and Democrats try to carve out their messages to appeal to voters." See also, Trump seeks $4.7 trillion budget with domestic cuts, $8.6 billion in wall funding, The Washington Post, Damian Paletta, Erica Werner, and Jeff Stein, Monday, 11 March 2019: "President Trump proposed a $4.7 trillion budget plan Monday that stands as a sharp challenge to Congress and the Democrats trying to unseat him in 2020, the first act in a multi-front struggle over the role of government that threatens to consume Washington for the next 18 months. The plan would dramatically expand spending on programs and initiatives popular with Republicans, such as $750 billion in new defense spending and $8.6 billion for barriers along the U.S.-Mexico border. At the same time, it would slash spending on Medicaid, food stamps, environmental protections and other programs that Democratic presidential candidates vowed to preserve and expand. The budget proposal ran into an immediate buzz saw on Capitol Hill, where many Democrats flatly rejected it and even some Republicans sought to distance themselves from key details." See also, What Trump proposed in his 2020 budget, The Washington Post, Kate Rabiniwitz and Kevin Uhrmacher, Monday, 11 March 2019: "The Trump administration released its 2020 budget request on Monday, proposing major cuts to federal government spending. While the cuts are unlikely to become reality — Congress has rejected many of Trump's previous requests — the budget is an important signal of the administration's priorities and suggests a major funding fight in October." See also, Trump proposes big cuts to health programs for poor, elderly, and disabled people, The Washington Post, Amy Goldstein and Jeff Stein, Monday, 11 March 2019: "The Trump administration is proposing a sharp slowdown in Medicaid spending as part of a broad reduction in the government's investment in health care, calling for the public insurance for the poor to morph from an entitlement program to state block grants even after a Republican Congress rejected the idea. The budget released by the White House on Monday also calls for a sizable reduction for Medicare, the federal insurance for older Americans that President Trump has consistently promised to protect. Most of the trims relate to changing payments to doctors and hospitals and renewing efforts to ferret out fraud and wasteful billing — oft-cited targets by presidents of both parties." See also, White House Proposes $4.7 Trillion Budget for Fiscal 2020, The Wall Street Journal, Kate Davidson, Monday, 11 March 2019: "The White House released a $4.7 trillion budget Monday that proposed sharply reducing spending on safety-net and many discretionary government programs, while boosting defense and border-protection funding, in a plan that also projected a long run of continued deficits." See also, The White House's New Budget Exposes Donald Trump's Lies About Protecting Medicare and Medicaid, The New Yorker, John Cassidy, Monday, 11 March 2019: …[O]n that fateful day, June 16, 2015, when Trump descended the escalator at Trump Tower, [he declared] 'Save Medicare, Medicaid, and Social Security without cuts. Have to do it.' Throughout the Republican primary campaign, Trump repeated this pledge many times and also accused his G.O.P. opponents of wanting to slash the three big entitlement programs. In the general-election campaign, he stuck to the same mantra. A few days before Election Day, he suggested that Hillary Clinton wanted to 'destroy' Medicare, the public health-care system for the elderly, which she had vowed to expand, and claimed that he alone would 'protect' it. So how does the 'Budget for a Better America' treat Medicare and the other programs that Trump vowed to safeguard at all costs? By calling for even larger cuts to them than the White House proposed this time last year, when it formally abandoned Trump's campaign pledges."
New York Attorney General's Office Issues Subpoenas to Deutsch Bank and Investors Bank for Records Relating to the Financing of Four Major Trump Organization Projects and a Failed Effort to Buy the Buffalo Bills, The New York Times, William K. Rashbaum and Danny Hakim, Monday, 11 March 2019: "The New York attorney general's office late on Monday issued subpoenas to Deutsche Bank and Investors Bank for records relating to the financing of four major Trump Organization projects and a failed effort to buy the Buffalo Bills of the National Football League in 2014, according to a person briefed on the subpoenas. The inquiry opens a new front in the scrutiny of Deutsche Bank, one of the few lenders willing to do business with Donald J. Trump in recent years. The bank is already the subject of two congressional investigations and was examined last year by New York banking regulators, who took no action. The new inquiry, by the office of the attorney general, Letitia James, was prompted by the congressional testimony last month of Michael D. Cohen, President Trump's former lawyer and fixer, the person briefed on the subpoenas said. Mr. Cohen testified under oath that Mr. Trump had inflated his assets in financial statements, and Mr. Cohen provided copies of statements he said had been submitted to Deutsche Bank. The inquiry by Ms. James's office is a civil investigation, not a criminal one, although its focus and scope were unclear. The attorney general has broad authority under state law to investigate fraud and can fine — or in extreme cases, go to court to try to dissolve — a business that is found to have engaged in repeated illegality." See also, New York attorney general subpoenas Deutsche Bank for information related to loans to Trump, signaling new inquiry, The Washington Post, David A. Fahrenthold and Jonathan O'Connell, Tuesday, 12 March 2019.
House Speaker Nancy Pelosi on Impeaching Trump: 'He's Just Not Worth It.' In a wide-ranging interview, the country's most powerful Democrat says Trump is unfit to be president–'ethically,' 'intellectually,' and 'curiosity-wise,'–but impeachment would be too divisive. The Washington Post, Joe Heim, Monday, 11 March 2019: "I'm not for impeachment. This is news. I'm going to give you some news right now because I haven't said this to any press person before. But since you asked, and I've been thinking about this: Impeachment is so divisive to the country that unless there's something so compelling and overwhelming and bipartisan, I don't think we should go down that path, because it divides the country. And he's just not worth it." See also, 'I'm not for impeachment' without bipartisan support, House Speaker Nancy Pelosi says, roiling fellow Democrats, The Washington Post, Mike DeBonis and Rachael Bade, Monday, 11 March 2019: "House Speaker Nancy Pelosi said in an interview that she opposes moving to impeach President Trump, even though she believes he is unfit for office — her most definitive statement on ousting the president and one that stands to alienate some members of the Democratic Party…. Pelosi's remarks drew swift rebukes from some liberals who have been clamoring to begin impeachment proceedings over controversies ensnaring the Trump administration, with several House committees launching investigations. Other Democrats on investigative committees were surprised that the speaker would all but rule out impeachment just as they were starting their investigations. 'I don't think it's something we decide whether or not its worth it,' said House Progressive Caucus co-chair Pramila Jayapal (D-Wash.). 'If [our investigations show] a consistent pattern of abuse of power, of obstruction of justice . . . then that to me seems like it will be impeachable.'" See also, Impeaching Trump Is 'Not Worth It,' House Speaker Nancy Pelosi Says, The New York Times, Nicholas Fandos, Monday, 11 March 2019.
The U.S. Targeted Journalists on the Border. Senators Ron Wyden and Chuck Grassley Want to Know Why. The Intercept, Ryan Devereaux, Monday, 11 March 2019: "There were nearly a dozen categories of individuals catalogued in the government's secret list of border troublemakers. Revealed last week in documents obtained by an NBC News investigative team in San Diego, the list included 13 'organizers,' eight 'instigators,' and 10 journalists with varying descriptions. There was a 'lawyer,' an 'associate,' and an individual described as 'suspected Antifa.' Three people were recorded as administrators of the 'Caravan Support Network Facebook page,' while more than 20 others were labeled as 'unknown' or not applicable. The documents, provided by a Department of Homeland Security whistleblower, confirmed and advanced, in critical ways, the evolving story of joint U.S. and Mexican government intelligence-gathering operations on the border — though key questions remain. In a bipartisan letter released Monday, Sens. Ron Wyden and Chuck Grassley called on U.S. Customs and Border Protection Commissioner Kevin McAleenan to provide an unclassified briefing on the operations by Thursday. The senators, who head the U.S. Senate Committee on Finance, which oversees CBP, expressed particular concern about the press freedom issues at play. 'Unless CBP had reason to believe the individuals in question were inciting violence or physical conflict, it is deeply concerning that CBP appears to have targeted American journalists at our borders,' they wrote."
Fox News, After Rebuking Jeanine Pirro, Faces Another Uproar Over Tucker Carlson, The New York Times, Michael M. Grynbaum, Monday, 11 March 2019: "In an unusual reproach, Fox News on Monday criticized one of its star personalities, Jeanine Pirro, after the host questioned if a Muslim lawmaker's religious beliefs undermined her loyalty to the United States. The network has not yet commented on remarks by another of its prime-time stars, Tucker Carlson, who faced a second day of scrutiny after the left-wing advocacy group Media Matters for America exhumed offensive comments he made on a shock-jock radio program about a decade ago…. On Saturday night, Ms. Pirro, the prosecutor turned politician turned TV host who is close to Mr. Trump, attacked Representative Ilhan Omar, Democrat of Minnesota, in the opening remarks of her weekend show, 'Justice With Judge Jeanine.' 'Think about it: Omar wears a hijab,' Ms. Pirro said. 'Is her adherence to this Islamic doctrine indicative of her adherence to Shariah law, which in itself is antithetical to the United States Constitution?' Her comments were widely condemned as prejudiced, including by a Fox News producer, Hufsa Kamal, who wrote to Ms. Pirro on Twitter: 'can you stop spreading this false narrative that somehow Muslims hate America or women who wear a hijab aren't American enough? You have Muslims working at the same network you do, including myself.' Fox News responded on Sunday, about 24 hours after Ms. Pirro's show was aired. 'We strongly condemn Jeanine Pirro's comments about Representative Ilhan Omar. They do not reflect those of the network and we have addressed the matter with her directly,' the network said in a statement." See also, In unearthed audio, Tucker Carlson makes numerous misogynistic and perverted comments, Media Matters, Madeline Peltz, published on Sunday, 10 March 2019: "Between 2006 and 2011, Tucker Carlson spent approximately an hour a week calling in to Bubba the Love Sponge, a popular shock jock radio program where he spoke with the hosts about a variety of cultural and political topics in sometimes-vulgar terms. During those conversations, Carlson diminished the actions of Warren Jeffs, then on the FBI's 'Ten Most Wanted Fugitives' list for his involvement in arranging illegal marriages between adults and underage girls, talked about sex and young girls, and defended statutory rape. Carlson, who was hired by Fox News in 2009, also used sexist language to talk about women, including then-co-workers at NBC and public figures. He referred to Martha Stewart's daughter Alexis Stewart as 'cunty,' called journalist Arianna Huffington a 'pig,' and labeled Britney Spears and Paris Hilton 'the biggest white whores in America.' He also said that women enjoy being told to 'be quiet and kind of do what you're told' and that they are 'extremely primitive.'" See also, A second unearthed audio shows Tucker Carlson using white nationalist rhetoric and making racist remarks, Media Matters, Madeline Peltz, Monday, 11 March 2019: "In addition to making many misogynistic remarks and sexual comments about underage girls, Carlson, who was hired by Fox in 2009, also repeatedly made racist remarks. Carlson credited 'white men' for 'creating civilization' and made numerous racist remarks about the Obamas, including agreeing that Michelle Obama would 'be a problem' because she 'turns into a sister' and asking of Barack Obama, 'How is he Black, for one thing? He has one white parent, one Black parent.' Carlson called Iraqis 'semiliterate primitive monkeys' and said Afghanistan is 'never going to be a civilized country because the people aren't civilized.' He also said he had 'zero sympathy' for Iraqis because they 'don't use toilet paper or forks' and that the war could turn around 'if, somehow, the Iraqis decided to behave like human beings.'" See also, Fox News Host Tucker Carlson uses racist, homophobic language in second set of recordings, The Washington Post, Michael Brice-Saddler and Eli Rosenberg, Monday, 11 March 2019. See also, Why can't Fox apologize? It won't back down even amid the Jeanine Pirro and Tucker Carlson controversies. The Washington Post, Paul Farhi and Sarah Ellison, Monday, 11 March 2019. See also, Tucker Carlson's sexist rants reveal an ugly truth: The Fox News host has shown us just how much misogyny and racism continues to be tolerated, and encouraged, by men, The Guardian, Moira Donegan, published on Tuesday, 12 March 2019. See also, Tucker Carlson on Rupert Murdoch in 2010 Radio Segment: 'I'm 100 Percent His Bitch,' The Intercept, Aida Chávez, published on Tuesday, 12 March 2019.
Facebook backtracks after removing Elizabeth Warren ads calling for the breakup of Facebook, Politico, Cristiano Lima, Monday, 11 March 2019: "Facebook removed several ads placed by Sen. Elizabeth Warren's presidential campaign that called for the breakup of Facebook and other tech giants. But the social network later reversed course after POLITICO reported on the takedown, with the company saying it wanted to allow for 'robust debate.' The ads, which had identical images and text, touted Warren's recently announced plan to unwind 'anti-competitive' tech mergers, including Facebook's acquisition of WhatsApp and Instagram. 'Three companies have vast power over our economy and our democracy. Facebook, Amazon, and Google,' read the ads, which Warren's campaign had placed Friday. 'We all use them. But in their rise to power, they've bulldozed competition, used our private information for profit, and tilted the playing field in their favor.'… 'Curious why I think FB has too much power? Let's start with their ability to shut down a debate over whether FB has too much power,' she tweeted. 'Thanks for restoring my posts. But I want a social media marketplace that isn't dominated by a single censor.'" See also, Facebook deletes, and then restores, Elizabeth Warren's ads criticizing the platform, drawing her rebuke, The Washington Post, Isaac Stanley-Becker and Tony Romm, published on Tuesday, 12 March 2019.
Milwaukee Is Picked as the Site of the 2020 Democratic National Convention, The New York Times, Lisa Lerer and Shane Goldmacher, Monday, 11 March 2019: "The Democratic National Committee has selected Milwaukee as the site of its national convention, placing a spotlight on a key Midwestern battleground state that Democrats lost for the first time in three decades in 2016 and see as central to the party's efforts to reclaim the White House. The convention will be held next year on July 13-16 in the newly built Fiserv Forum, a 17,500-seat arena that's home to the N.B.A.'s Milwaukee Bucks."
Tuesday, 12 March 2019, Day 782:
House Democrats propose offering 2 million immigrants the chance to apply for U.S. citizenship, The Washington Post, Maria Sacchetti, Erica Werner, and David Nakamura, Tuesday, 12 March 2019: "House Democrats presented a broad immigration proposal Tuesday that would allow more than 2 million immigrants to apply for U.S. citizenship, including 'dreamers' and those with temporary work permits who could soon face deportation under Trump administration policies. The Dream and Promise Act of 2019 comes two months after Democrats took control of the House and a day after the White House announced a budget proposal that would put billions of dollars toward a wall on the U.S.-Mexico border and would increase immigration enforcement and border security. The bill would offer green cards and a path to citizenship to undocumented immigrants who arrived in the United States as children or teenagers — those known as 'dreamers' — and to people now in the country on temporary permits that prevent them from being deported."
U.S. has sent 240 migrants who are seeking asylum back to Mexico under an experimental policy, which has expanded along California border, The Washington Post, Nick Miroff, Tuesday, 12 March 2019: "Homeland Security officials said Tuesday they have sent 240 migrants back to Mexico since January under an experimental new policy that requires Central American asylum seekers to wait outside U.S. territory while their asylum claims are processed. The policy, known as 'Migrant Protection Protocols,' has been expanded in recent days to the Calexico port of entry in California, said Department of Homeland Security officials who spoke on the condition of anonymity to describe the implementation of the measures…. 'The numbers so far have been very low,' one DHS official told reporters. 'We anticipate that as we grow and expand the program along the southern border, they will grow exponentially.' Mexican officials are cooperating with U.S. authorities, receiving the migrants and providing them with temporary visas. But they say the Trump administration has imposed the measures unilaterally."
Food Stamps Cut for 1.4 Million Puerto Ricans, Democracy Now!, Tuesday, 12 March 2019: "Nearly 1.5 million Puerto Ricans are seeing cuts to their food stamp benefits, including hundreds of thousands of children and elderly people. The Trump administration has refused to extend additional emergency disaster funding for the island, as residents recover from 2017's devastating hurricanes. A plan that would increase food stamp benefits has received bipartisan backing, but it's unclear when or if the legislation will pass. The Washington Post reported Trump told White House officials in September he thought Puerto Rico was misusing federal funds and that he wanted to withhold any additional recovery assistance from the island. Senator Bernie Sanders condemned the cuts, tweeting, 'Puerto Rico needs food assistance funding due to the hurricanes which devastated the island. Some 1.4 million U.S. citizens will face large cuts to their food assistance benefits, 230,000 will lose the benefits entirely. We must act now to end this crisis.'" See also, More than 670,000 Puerto Rico residents have received cuts to food stamp benefits amid congressional impasse, The Washington Post, Jeff Stein, Tuesday, 12 March 2019.
Boeing to Make Key Change in 737 MAX Cockpit Software, The Wall Street Journal, Andrew Tangel and Andy Pasztor, Tuesday, 12 March 2019: "Boeing is making an extensive change to the flight-control system in the 737 MAX aircraft involved in October's Lion Air crash in Indonesia, going beyond what many industry officials familiar with the discussions had anticipated. The change was in the works before a second plane of the same model crashed in Africa last weekend—and comes as world-wide unease about the 737 MAX's safety grows…. A software fix to the MCAS flight-control feature by the FAA and Boeing had been expected early in January, but discussions between regulators and the plane maker dragged on, partly over differences of opinion about technical and engineering issues, according to people familiar with the details. Officials from various parts of Boeing and the FAA had differing views about how extensive the fix should be. U.S. officials have said the federal government's recent shutdown also halted work on the fix for five weeks."
House Democrats Warn Against Medicaid Cuts: 'You Just Wait for the Firestorm,' The New York Times, Robert Pear, Tuesday, 12 March 2019: "If President Trump allows states to convert Medicaid into a block grant with a limit on health care spending for low-income people, he will face a firestorm of opposition in Congress, House Democrats told the nation's top health official on Tuesday. The official, Alex M. Azar II, the secretary of health and human services, endured more than four hours of bipartisan criticism over the president's budget for 2020, which would substantially reduce projected spending on Medicaid, Medicare and biomedical research. Democrats, confronting Mr. Azar for the first time with a House majority, scorned most of the president's proposals. But few drew as much heat as Mr. Trump's proposed overhaul of Medicaid. His budget envisions replacing the current open-ended federal commitment to the program with a lump sum of federal money for each state in the form of a block grant, a measure that would essentially cap payments and would not keep pace with rising health care costs."
Federal grand jury issues subpoenas in North Carolina election fraud investigation, The Washington Post, Amy Gardner, Tuesday, 12 March 2019: "A federal grand jury is examining allegations of ballot fraud in a North Carolina congressional race, issuing subpoenas this month that represent the first public evidence that U.S. prosecutors are investigating the matter. Officials with the North Carolina State Board of Elections and a lawyer for former Republican congressional candidate Mark Harris confirmed Tuesday that they had received subpoenas from the Justice Department's Public Integrity Section seeking all documents related to allegations of election fraud in the 9th Congressional District. Leslie McCrae Dowless, the GOP political operative hired by Harris in last year's election, also received a subpoena, according to Charlotte television station WBTV."
Justice for Stephon Clark: Protests Erupt as District Attorney Fails to Charge Police Who Killed Unarmed Black Father, Democracy Now!, Tuesday, 12 March 2019: "Protests in Sacramento continue more than a week after the county's district attorney announced the two police officers who shot and killed 22-year-old, unarmed African American Stephon Clark in his grandmother's backyard last year will not face criminal charges. Since the news broke, organizers have joined walkouts at local colleges and high schools, demonstrations at the City Council, an ongoing occupation of a Sacramento police station, a die-in at UC Davis and a protest in one of the city's wealthiest neighborhoods that led to 84 arrests. This marks the 34th consecutive police shooting review in which Sacramento District Attorney Anne Marie Schubert found that the officers acted legally, according to The Sacramento Bee."
If Not Trump, Then Who? Pelosi Fuels Impeachment Debate With Long Implications. The New York Times, Peter Baker and Emily Cochrane, Tuesday, 12 March 2019: "In throwing cold water on the idea of impeachment, Speaker Nancy Pelosi in some ways was simply offering a cleareyed assessment of the state of politics today in the nation's hyperpolarized capital: There are not enough votes to convict and remove President Trump from office. And yet in declaring that impeachment therefore is 'just not worth it,' Ms. Pelosi may also be setting a far-reaching new standard with implications long after Mr. Trump leaves office. By her reasoning, accusations of conspiracy, obstruction of justice, campaign finance violations and other offenses — even if proved — do not rise to a level requiring action by the House of Representatives. All of which raise fundamental questions: If Mr. Trump has done what he is accused of doing, and that would not qualify as high crimes and misdemeanors, then what would? If Congress opts against impeachment regardless of what the special counsel, Robert S. Mueller III, reports, would that set the bar so high that impeachment will no longer be a viable option? Will future presidents have license to cross all sorts of lines because of the precedent? In other words, if not Mr. Trump, then who?"
Tucker Carlson makes sexually explicit jokes about Miss Teen USA contestant in latest audio (third set of recordings), The Washington Post, Reis Thebault, Tuesday, 12 March 2019: "Newly released recordings of Tucker Carlson — the third set made public in as many days — feature the prominent Fox News host joking about having sex with a teenage beauty pageant contestant. In the tapes, Carlson also makes a series of sexist, misogynist and cruel remarks about the young woman, who was a contestant in a 2007 Miss Teen USA competition. 'She's so dumb,' Carlson said on the recording, an old interview on the 'Bubba the Love Sponge Show,' uncovered by the nonprofit watchdog Media Matters for America and first published by NowThis News. 'She's like, she's vulnerable. She's like a wounded gazelle, separated from the herd.' Carlson then speculated without evidence that the pageant's host, actor Mario Lopez, had sex with the woman, who Carlson believed was underage at the time."
Wednesday, 13 March 2019, Day 783:
Boeing Planes Are Grounded in the U.S. After Days of Pressure by Pilots, Flight Attendants, Consumers, and Politicians, The New York Times, Thomas Kaplan, Ian Austen, and Selam Gebrekidan, Wednesday, 13 March 2019: "After days of mounting pressure, the United States grounded Boeing's 737 Max aircraft on Wednesday, reversing an earlier decision in which American regulators said the planes could keep flying after a deadly crash in Ethiopia. The decision, announced by President Trump, followed determinations by safety regulators in some 42 countries to ban flights by the jets, which are now grounded worldwide. Pilots, flight attendants, consumers and politicians from both major parties had been agitating for the planes to be grounded in the United States. Despite the clamor, the Federal Aviation Administration had been resolute, saying on Tuesday that it had seen 'no systemic performance issues' that would prompt it to halt flights of the jet. That changed Wednesday when, in relatively quick succession, Canadian and American aviation authorities said they were grounding the planes after newly available satellite-tracking data suggested similarities between Sunday's crash in Ethiopia and one involving a Boeing 737 Max 8 in Indonesia in October." See also, The Federal Aviation Administration's emergency order grounding Boeing jets came after the agency identified similarities between crashes in Ethiopia and Indonesia, The Washington Post, Luz Lazo, Michael Laris, Lori Aratani, and Damian Paletta, Wednesday, 13 March 2019: "After days of resistance, the United States on Wednesday followed its counterparts around the world in grounding the Boeing 737 Max 8, the aircraft involved in a deadly crash in Ethi­o­pia on Sunday and another several months ago in Indonesia. Federal Aviation Administration officials said that airplane tracking data they viewed Wednesday and new evidence from the wreckage of the crash in Ethiopia showed similarities to the crash in Indonesia, leading the agency to ground both the 737 Max 8 and the Max 9, another aircraft in the series. President Trump announced the abrupt about-face Wednesday, after U.S. officials found themselves nearly alone in allowing the planes to remain in the air. As recently as Wednesday morning, both Boeing and the FAA had continued to say it was safe for the planes to fly." See also, U.S. Grounds Boeing 737 MAX Jets, The Wall Street Journal, Andy Pasztor, Alex Leary, and Andrew Tangel, Wednesday, 13 March 2019: "President Trump said on Wednesday the Federal Aviation Administration would ground Boeing Co.'s fleet of 737 MAX airliners, after agency officials said new data indicated last weekend's deadly crash in Ethiopia in some ways resembled another recent tragedy involving the same plane model. Mr. Trump said the U.S. was stopping domestic airlines and others from using Boeing's newest single-aisle plane in U.S. airspace. The order follows two high-profile crashes of 737 MAX planes within less than five months."
California Death Penalty is Suspended; 737 Inmates Get Stay of Execution, The New York Times, Tim Arango, announced on Wednesday, 13 March; story published on Tuesday, 12 March 2019: "Gov. Gavin Newsom announced a moratorium on capital punishment on Wednesday, granting a temporary reprieve for the 737 inmates on the state's death row, the largest in the Western Hemisphere. The move is highly symbolic because legal challenges have already stalled executions in California; the last one was in 2006. But death penalty opponents hope that because of California's size and political importance, the governor's action will give new urgency to efforts to end executions in other states as popular support for the death penalty wanes. Mr. Newsom, a longtime opponent of capital punishment, cited its high cost, racial disparities in its application and wrongful convictions, and questioned whether society has the right to take a life. 'I know people think eye for eye, but if you rape, we don't rape,' he said. 'And I think if someone kills, we don't kill. We're better than that.' He continued, 'I cannot sign off on executing hundreds and hundreds of human beings, knowing — knowing — that among them will be innocent human beings.'" See also, California Governor Gavin Newsom to impose moratorium on the death penalty, The Washington Post, Scott Wilson and Mark Berman, published on Tuesday, 12 March 2019, though the announcement was made on Wednesday, 13 March 2019. See also, 'There Are Innocent People on Death Row'–Citing Wrongful Convictions, California Governor Gavin Newsom Halts Executions, The Intercept, Liliana Segura and Jordan Smith, Wednesday, 13 March 2019.
Senate rebukes Trump with vote ordering U.S. military to end support for Saudi-led war in Yemen, The Washington Post, Karoun Demirjian, Wednesday, 13 March 2019: "The Senate voted Wednesday to end U.S. support for the Saudi-led military campaign in Yemen, its latest rebuke of the Trump administration's continued embrace of the Saudi monarchy despite growing frustration among lawmakers with its actions on the world stage. The 54-to-46 vote marks the second time in recent months that the Senate has rejected the United States' continued participation in Saudi Arabia's bombing campaign against Yemen's Houthi rebels, waged in the name of holding back Iran's expansion in the region. But the Saudi-led effort, which has at times targeted civilian facilities and prevented aid shipments from getting to Yemenis, has been faulted by human rights organizations for exacerbating what the United Nations has deemed the world's worst humanitarian catastrophe. 'We should not be associated with a bombing campaign that the U.N. tells us is likely a gross violation of human rights,' Sen. Chris Murphy (D-Conn.) said on the Senate floor Wednesday. The resolution must still be taken up in the House, where members passed a nearly identical resolution to end U.S. participation in the Yemen war earlier this year. It is unlikely, however, that either chamber would have the votes necessary to resuscitate the measure if President Trump vetoes it." See also, Senate Votes Again to End Aid to Saudi War in Yemen, Defying Trump, The New York Times, Catie Edmondson, Wednesday, 13 March 2019: "The Senate on Wednesday again rebuked President Trump for his continued defense of Saudi Arabia after the killing of the dissident journalist Jamal Khashoggi, voting for a second time to end American military assistance for the kingdom's war in Yemen and to curtail presidential war powers. The 54-to-46 vote, condemning a nearly four-year conflict in Yemen that has killed thousands of civilians and inflicted a devastating famine, sets the foundation for what could become Mr. Trump's first presidential veto, with the House expected to overwhelmingly pass the measure, possibly this month…. 'The United States Congress is going to reassert its constitutional responsibility over issues of war that have been abdicated for presidents, Democrats and Republicans, for too many years,' said Senator Bernie Sanders, independent of Vermont."
3-5 degree celsius temperature rise is now 'locked-in' for the Arctic, UN Environment, Wednesday, 13 March 2019: "Even if the world were to cut emissions in line with the Paris Agreement, winter temperatures in the Arctic would rise 3-5°C by 2050 and 5-9°C by 2080, devastating the region and unleashing sea level rises worldwide, finds a new report by UN Environment. Meanwhile, rapidly thawing permafrost could even accelerate climate change further and derail efforts to meet the Paris Agreement's long-term goal of limiting the rise in global temperature to 2°C, warns Global Linkages – A graphic look at the changing Arctic. Other environmental pressures on the Arctic identified by the paper – released at the United Nations Environment Assembly – include ocean acidification and plastic pollution."
The Federal Communications Commission (FCC) intends to auction off wireless spectrum that could interfere with vital weather data, rejecting requests from U.S. House and Science agencies, The Washington Post, Jason Samenow, Wednesday, 13 March 2019: "The Federal Communications Commission intends to move ahead with a plan to auction off wireless radio frequencies that scientists say could harm critical satellite data used in weather forecasting. The FCC said the auction, scheduled Thursday, will proceed despite protests from the National Oceanic and Atmospheric Administration and NASA, as well as two committees in the U.S. House. For months, the FCC, supporting the interests of advancing 5G wireless technology, has sparred with NOAA and NASA, which have fought to protect the wireless radio frequencies or 'spectrum' along and adjacent to frequencies weather data is passed."
Paul Manafort, Trump's former campaign manager, sentenced to a total of 7.5 years in prison for conspiracy and fraud, and he is now charged with mortgage fraud in N.Y., The Washington Post, Spencer S. Hsu, Rachel Weiner, and Ann E. Marimow, Wednesday, 13 March 2019: "Once a globe-trotting lobbyist and consultant to presidents, Paul Manafort left a Washington courtroom Wednesday a felon twice over, facing down a 7 1/2 -year prison sentence. As he returned to the jail cell in Alexandria, Va., where he has been held for nine months, prosecutors in New York announced a 16-count grand jury indictment charging the former Trump campaign chairman with mortgage fraud, falsifying business records and conspiracy. President Trump would not be able to pardon Manafort, 69, on the separate state case. Under the Constitution, presidents have wide authority to pardon, but that power applies only to federal convictions." See also, Paul Manafort is indicted in New York state, charges that fall outside Trump's pardon power, The Washington Post, Devlin Barrett and Matt Zapotosky, Wednesday, 13 March 2019. See also, Paul Manafort's Prison Sentence Is Nearly Doubled to 7 1/2 Years, The New York Times, Sharon LaFraniere, Wednesday, 13 March 2019: "A federal judge on Wednesday nearly doubled the prison sentence of President Trump's former campaign chairman, Paul Manafort, to seven and a half years, denouncing him as a man who 'spent a significant portion of his career gaming the system.' Minutes later, the Manhattan district attorney filed a raft of state criminal charges, including mortgage fraud, that could ensure that Mr. Manafort remains behind bars even if the president decides — as he has appeared to hint— to pardon Mr. Manafort for his crimes. Convictions for state crimes are not subject to federal pardons. The proceedings amounted to a wrenching defeat for Mr. Manafort, 69, who came to his sentencing in a wheelchair because of gout and pleading for probation so he could spend his final years with his wife. Judge Amy Berman Jackson of United States District Court in Washington expressed scant sympathy for his plight. Rather, she closed out the highest-profile prosecution brought by the special counsel, Robert S. Mueller III, with a blistering critique of Mr. Manafort's character and a rapid-fire litany of his legal and ethical transgressions. She said that Mr. Manafort had used his many talents as a strategist to evade taxes, deceive banks, subvert lobbying laws and obstruct justice — all so he could sustain an 'ostentatiously opulent' lifestyle with 'more houses than a family can enjoy, more suits than one man can wear.'" See also, New York Charges Paul Manafort With 16 Crimes. If He's Convicted, Trump Can't Pardon Him. The New York Times, William K. Rashbaum, Wednesday, 13 March 2019. See also, Paul Manafort Is Sentenced to 43 Additional Months in Prison, and He Also Faces New Charges in New York State That Couldn't Be Erased by a Presidential Pardon, The Wall Street Journal, Aruna Viswanatha, Wednesday, 13 March 2019: "Minutes after Paul Manafort was sentenced on Wednesday to 43 additional months in prison for two crimes related to his political consulting work in Ukraine, New York prosecutors hit President Trump's former campaign chief with new criminal charges. The Manhattan district attorney's office accused Mr. Manafort of committing mortgage fraud when he applied to obtain millions of dollars in loans. The indictment charges Mr. Manafort with 16 counts, including residential mortgage fraud and falsifying business records."
Prosecutors Seek Records on Cohen's 'Back Channel' with Trump's Lawyer, Rudolph Giuliani, The New York Times, Ben Protess, William K. Rashbaum, and Maggie Haberman, Wednesday, 13 March 2019: "Before he pleaded guilty and began assisting federal prosecutors last summer, Michael D. Cohen, President Trump's former fixer, spoke with a lawyer who agreed to reach out to the president's legal team on his behalf. The lawyer, Robert J. Costello, had about a dozen conversations with Mr. Trump's lead lawyer, Rudolph W. Giuliani, according to emails and documents reviewed by The New York Times and interviews with people involved in the matter. In one email, the discussions were characterized as a 'back channel of communication.' During one of the conversations last April, Mr. Costello said in an interview, he asked whether Mr. Trump might put a pardon 'on the table' for Mr. Cohen, who was under federal investigation for a variety of possible crimes, including arranging hush-money payments to two women who had said they had affairs with Mr. Trump. Mr. Giuliani told Mr. Costello that the president was unwilling to discuss pardons at that time, Mr. Costello said in the interview, and they did not discuss it again. Now federal prosecutors have requested the emails and documents from Mr. Costello, according to a copy of the request, which cited an investigation into 'possible violations of federal criminal law' but offered no further detail. The request, sent last week, was for any documents related to Mr. Cohen as well as any bills Mr. Costello had sent him."
Department of Justice Investigates Whether Fugitive Malaysian Businessman Supplied Donation to Trump Re-Election Effort, The Wall Street Journal, Tom Wright and Bradley Hope, Wednesday, 13 March 2019: "The U.S. Justice Department is investigating whether $100,000 donated to a Trump-related political fundraising committee originated from a fugitive Malaysian businessman alleged to be at the center of a global financial scandal, according to people familiar with the matter. The $100,000 donation was made in December 2017 to the Trump Victory committee—which is involved in helping re-elect President Trump in 2020—by Larry Davis, a U.S. citizen who co-owns LNS Capital, a Hawaii-based investment company, people familiar with the investigation say. Authorities are seeking to determine whether transfers totaling $1.5 million to LNS Capital seven months earlier—originating with the Malaysian businessman, Jho Low—financed Mr. Davis's donation to Trump Victory, say the people familiar with the matter. It is a federal offense for foreign individuals or companies to make direct or indirect donations to U.S. politicians or fundraising committees. The rules are designed to stop foreigners from using cash to try to influence U.S. politics, including payments made indirectly through entities or U.S. citizens acting as intermediaries, who also could face charges."
Former Acting Attorney General Matthew G. Whitaker 'did not deny' that Trump reached out to him to discuss a case against his former lawyer Michael Cohen, contradicting his public congressional testimony in February, The Washington Post, Karoun Demirjian, Wednesday, 13 March 2019: "The House Judiciary Committee's Democratic chairman said former acting attorney general Matthew G. Whitaker 'did not deny' Wednesday that President Trump reached out to him to discuss a case against his former lawyer Michael Cohen, raising new questions about whether Trump attempted to obstruct proceedings concerning his personal and business matters. Rep. Jerrold Nadler (D-N.Y.) presented Whitaker's comments during their closed-door meeting as a contradiction of his public congressional testimony in February, when Whitaker said Trump never expressed his dissatisfaction with Cohen for pleading guilty to various financial crimes and lying to Congress. When asked at that hearing whether he had discussed the Cohen case with Trump, Whitaker refused to answer. 'Unlike in the hearing room, Mr. Whitaker did not deny that the president called him to discuss the Michael Cohen case and personnel decisions in the Southern District,' Nadler said following his meeting with Whitaker on Wednesday, referring to the U.S. Attorney's Office for the Southern District of New York, which brought the case against Cohen." See also, In a Private Meeting With House Lawmakers, Acting Attorney General Matthew Whitaker 'Did Not Deny' Discussing Michael Cohen Case With Trump, Contradicting His Public Testimony Last Month Before the Judiciary Committee, The New York Times, Nicholas Fandos, Wednesday, 13 March 2019.
Transgender and Gun Rights Are Sticking Points for Violence Against Women Act, The New York Times, Emily Cochrane, Wednesday, 13 March 2019: "The House Judiciary Committee voted along party lines on Wednesday to approve a reauthorization of the Violence Against Women Act after Democrats turned back Republican attempts to gut protections of transgender people and restrict some gun ownership. The measure will soon head to the full House, but the partisan sparring, particularly over provisions that would require prisons to house transgender people based on the gender they identify with, will continue. That promises to make a once broadly bipartisan law, first passed in the years after the Anita Hill hearings in 1991, rancorous. Protections for gay, bisexual and transgender people have been included in the Violence Against Women Act since the last reauthorization in 2013. The current proposal to reauthorize the act includes additional provisions that would require an expansion of those protections and require the Bureau of Prisons to consider the safety and protection of transgender prisoners when giving housing assignments."
In annual Human Rights Report, the State Department says the killing of Saudi journalist Jamal Khashoggi was a human rights abuse, The Washington Post, Carol Morello, Wednesday, 13 March 2019: "The State Department highlights the killing of Saudi journalist Jamal Khashoggi by government agents in an annual human rights report released Wednesday, saying Saudi Arabia has an 'environment of impunity' for officials suspected of human rights abuses. The long report on Saudi Arabia says Khashoggi, a contributing columnist for The Washington Post, 'was killed by government agents' on Oct. 2 at the Saudi Consulate in Istanbul. It notes that the government initially said that Khashoggi left the consulate unharmed 'but changed its story as facts came to light.' Crown Prince Mohammed bin Salman, who many think ordered the killing, is not named in the section on Khashoggi, and is mentioned only once in passing in a separate section."
Thursday, 14 March 2019, Day 784:
Trump again nods toward violence by his supporters–and maybe something bigger, The Washington Post, Aaron Blake, Thursday, 14 March 2019: "No matter what the White House says, President Trump has repeatedly and not-subtly suggested his supporters could be violent — sometimes in an approving manner. And there's a common thread running through much of it: Again and again, Trump has suggested they could rise up if they feel either they or Trump have been wronged by the political process. There are several examples. The most well-worn was when Trump suggested during the 2016 campaign that 'Second Amendment people' could stop a President Hillary Clinton from installing liberal judges. Trump played it off as a coincidence unrelated to violence that he flagged gun-rights supporters as the last line of defense against a political outcome he opposed. Now, Trump is at it again. And this time, his statement has overtones of something bigger. In an interview with Trump-friendly Breitbart News this week, Trump talked about how 'tough' the left was getting, relative to his supporters. His quote meanders a little bit, but stick with it and focus on the text in bold: 'It's so terrible what's happening. You know, the left plays a tougher game, it's very funny. I actually think that the people on the right are tougher, but they don't play it tougher. Okay? I can tell you, I have the support of the police, the support of the military, the support of the Bikers for Trump – I have the tough people, but they don't play it tough until they go to a certain point, and then it would be very bad, very bad. But the left plays it cuter and tougher.'" See also, Trump suggests that his supporters may get 'tough' against Democrats, CNN, Veronica Stracqualursi, published on Friday, 15 March 2019. 
Senate Rejects Trump's Border Emergency Declaration, Setting Up First Veto, The New York Times, Emily Cochrane and Glenn Thrush, Thursday, 14 March 2019: "A dozen Republicans joined Senate Democrats on Thursday to overturn President Trump's declaration of a national emergency at the southwestern border, arguing that the president had exceeded his powers in trying to build a border wall over Congress's objections. The 59-to-41 vote on a measure already approved by the House set up the first veto of Mr. Trump's presidency. It was not a big enough margin to override his promised veto, but Congress has now voted for the first time to block a presidential emergency declaration — and on one of the core promises that animated Mr. Trump's political rise. 'Never before has a president asked for funding, Congress has not provided it, and the president then has used the National Emergencies Act of 1976 to spend the money anyway,' said Senator Lamar Alexander, Republican of Tennessee. 'Our nation's founders gave to Congress the power to approve all spending so that the president would not have too much power. This check on the executive is a crucial source of our freedom.'" See also, Senate votes to reject Trump's emergency declaration, setting up president's first veto, The Washington Post, Erica Werner, Seung Min Kim, and John Wagner, Thursday, 14 March 2019. See also, Trump tried to make the Republican border emergency fight about him. He lost anyway. The Washington Post, Seung Min Kim and Josh Dawsey, Thursday, 14 March 2019: "President Trump tried to marshal his most potent weapon — himself — to stave off what eventually became an embarrassing rejection from his own party over his declared national emergency on the border. In numerous calls with Republican senators in recent days, the president spoke of the battle almost exclusively in personal terms — telling them they would be voting against him while brushing aside constitutional concerns over his attempt to reroute billions of federal dollars for a border wall. He argued that a vote against the emergency would be seen by GOP supporters as being against border security and the wall and hurting their own political fortunes, according to a person with direct knowledge of some of the calls.  The president, along with his aides, continued to hammer that message leading up to Thursday's Senate vote on the issue. Trump tweeted the day before that Republican senators were 'overthinking' it, stressing that it was only about supporting border security. And White House aides made it clear to undecided Republicans that Trump was noticing those who chose to oppose him — particularly if they were up for reelection in 2020. But it wasn't enough, as a dozen Republicans joined Democrats in dealing Trump a humiliating blow by voting Thursday to nullify the national emergency, setting up what is likely to be the first veto of his presidency."
House Votes, 420-to-0, to Demand Public Release of Special Counsel Robert Mueller's Report, The New York Times, Nicholas Fandos, Thursday, 14 March 2019: "House Republicans joined Democrats on Thursday to demand that the Justice Department publicly release the full findings of the special counsel's investigation into Russia's interference in the 2016 election and the possible involvement of President Trump's campaign. Though the resolution is nonbinding, Democrats who put it on the House floor are trying to build public pressure on Attorney General William P. Barr before the investigation's anticipated conclusion." See also, House overwhelmingly approves resolution urging public release of Mueller report, Politico, Andrew Desiderio, Thursday, 14 March 2019: " See also, House Votes for Public Release of the Mueller Report, The Wall Street Journal, Siobhan Hughes, Thursday, 14 March 2019: "The House passed a resolution—with overwhelming bipartisan support—calling for a public release of special counsel Robert Mueller's anticipated report on his investigation into Russian interference in the 2016 presidential election…. The resolution urges Mr. Barr to release the full report to Congress and to provide the public with a report that only redacts classified information and other details that can't be shared publicly."
Top Mueller Prosecutor Is Stepping Down in Latest Clue Russia Inquiry May be Ending, NPR, Thursday, 14 March 2019: "One of the most prominent members of special counsel Robert Mueller's team investigating Russia's attack on the 2016 presidential election will soon leave the office and the Justice Department, two sources close to the matter tell NPR. Andrew Weissmann, the architect of the case against former Trump campaign chairman Paul Manafort, will study and teach at New York University and work on a variety of public service projects, including his longstanding interest in preventing wrongful convictions by shoring up forensic science standards used in courts, the sources added." See also, Prosecutor on Mueller's Team, Andrew Weissmann, Plans to Leave Soon, The New York Times, Katie Benner, Thursday, 14 March 2019.
Beto O'Rourke Enters the 2020 Democratic Presidential Campaign, The New York Times, Matt Flegenheimer and Jonathan Martin, Thursday, 14 March 2019: "Beto O'Rourke, the 46-year-old former Texas congressman whose near-miss Senate run last year propelled him to Democratic stardom, announced on Thursday that he was running for president, betting that a broad message of national unity and generational change will lift him above a slate of committed progressives offering big-ticket policy ideas. His decision jolts an early election season already stuffed with contenders, adding to the mix a relentless campaigner with a small-dollar fund-raising army, the performative instincts of a former punk rocker and a pro-immigrant vision to counteract President Trump's. Yet Mr. O'Rourke also comes to the 2020 race with few notable legislative accomplishments after three terms in the House representing El Paso. And in a primary so far defined by bedrock policy positions, like the economic agendas of Senators Bernie Sanders and Elizabeth Warren, Mr. O'Rourke enters without a signature proposal that might serve as the ideological anchor of his bid." See also, Where Beto O'Rourke Stands on the Issues, The New York Times, Maggie Astor, Thursday, 14 March 2019. See also, Beto O'Rourke joins the 2020 Democratic presidential contest, The Washington Post, Jenna Johnson and Matt Viser, Thursday, 14 March 2019.
New York appellate court allows Summer Zervos's defamation suit against Trump to proceed, The Washington Post, Felicia Sonmez and David A. Fahrenthold, Thursday, 14 March 2019: "A New York appellate court ruled Thursday that President Trump must face a defamation lawsuit filed by former "Apprentice" contestant Summer Zervos, one of about a dozen women who accused Trump of sexual misconduct shortly before the 2016 election. The ruling, which Trump's lawyers plan to appeal, means that attorneys for Zervos may have the opportunity to question Trump under oath in the coming months. The current schedule sets a deadline of June 28 for depositions, with document and electronic discovery expected to be concluded by the end of July…. Trump's attorneys have tried unsuccessfully to block the suit, arguing that the president is immune from such lawsuits in state court. In its ruling Thursday, a panel of New York appellate judges rejected that argument, citing the U.S. Supreme Court's ruling in Clinton v. Jones, which established that presidents can be sued for unofficial acts while in office. Two of the five judges on the panel dissented in part."
Pentagon Pushes for Weaker Standards on Chemicals Contaminating Drinking Water, The New York Times, Eric Lipton and Julie Turkewitz, Thursday, 14 March 2019: "Facing billions of dollars in cleanup costs, the Pentagon is pushing the Trump administration to adopt a weaker standard for groundwater pollution caused by chemicals that have commonly been used at military bases and that contaminate drinking water consumed by millions of Americans. The Pentagon's position pits it against the Environmental Protection Agency, which is seeking White House signoff for standards that would most likely require expensive cleanup programs at scores of military bases, as well as at NASA launch sites, airports and some manufacturing facilities. Despite its deregulatory record under President Trump, the E.P.A. has been seeking to stick with a tougher standard for the presence of the chemicals in question in the face of the pressure from the military to adopt a far looser framework. How the administration resolves the fight has potentially enormous consequences for how the United States is going to confront what a top official at the Centers for Disease Control and Prevention has called 'one of the most seminal public health challenges' of the coming decades. An estimated five million to 10 million people in the country may be drinking water laced with high levels of the chemicals — known as Per-and polyfluoroalkyl substances, or highly fluorinated chemicals — including thousands of people who live near military bases in states including Michigan, Pennsylvania and Massachusetts."