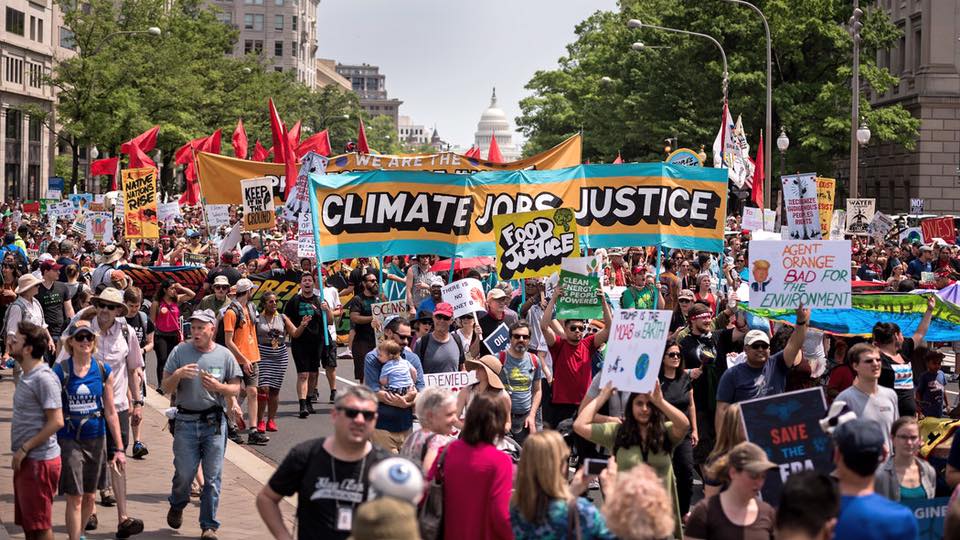 Passages in bold in the body of the texts below are my emphasis. This is an ongoing project, and I update the site frequently. Because I try to stay focused on what has actually happened, I usually let the news 'settle' for a day or so before posting. I hope readers will peruse the articles in full for a better understanding of the issues and their context; our democracy and our future depend on citizens who can distinguish between facts and falsehoods and who are engaged in the political process.
Friday, 1 March 2019, Day 771:
House Democrats Demand Information From the White House About Security Clearances, The New York Times, Nicholas Fandos, Friday, 1 March 2019: "A powerful Democratic House committee chairman investigating possible abuses of the government's security clearance process stepped up demands on Friday to see key documents and interview potential witnesses from the White House in light of a new report that President Trump personally intervened to grant his son-in-law a top-secret clearance despite legal and national security concerns. The chairman, Representative Elijah E. Cummings of Maryland, who leads the House Oversight and Reform Committee, accused the White House in a new letter of stonewalling his requests for information and implied that if it did not comply voluntarily, he would issue a subpoena to compel its cooperation. He said the report, published by The New York Times, added new concerns that Mr. Trump was lying to the public about his role in the clearance process to existing and broader questions about irregularities surrounding who should have access to sensitive government secrets. 'If true, these new reports raise grave questions about what derogatory information career officials obtained about Mr. Kushner to recommend denying him access to our nation's most sensitive secrets,' Mr. Cummings wrote in a letter to Pat Cipollone, the White House counsel. The letter went on to ask about 'why President Trump concealed his role in overruling that recommendation, why General Kelly and Mr. McGahn both felt compelled to document these actions, and why your office is continuing to withhold key documents and witnesses from this Committee.'" See also, House investigators demand 'immediate' compliance from the White House on turning over documents related to security clearance of Jared Kushner, The Washington Post, Rachael Bade, John Wagner, and Shane Harris, Friday, 1 March 2019: "House investigators are demanding that the White House turn over documents related to the security clearances of top officials by Monday, an escalation of a fight between congressional Democrats and the Trump administration that could lead to subpoenas in the coming days. The move follows the revelation that President Trump interceded to give his son-in-law, Jared Kushner, a top-secret security clearance despite concerns from intelligence and White House officials about Kushner's contacts with foreign individuals and his failure to disclose them on his clearance application. Both of those factors ordinarily would all but guarantee that an applicant not be given access to government secrets. Overriding those concerns, the president in May 2018 directed his then-chief of staff, John F. Kelly, to approve the clearance application. Kelly, who had already stripped Kushner of an interim, temporary clearance, documented the president's intervention in a memo."
Jay Inslee, Washington Governor and Environmentalist, Enters the 2020 Democratic Race, The New York Times, Kirk Johnson, Friday, 1 March 2019: "Jay Inslee, the governor of Washington and former member of Congress who has made climate change and the environment his signature issues, jumped into the crowded field of 2020 Democratic contenders for president on Friday. Mr. Inslee, 68, has led the state during a powerful economic expansion since taking office as governor in 2013, especially in the Seattle area. Amazon and other tech companies have hired tens of thousands of workers, and export-driven manufacturers like Boeing have boomed. But he has had mixed success in getting some of his ideas put into practice, especially those on renewable, low-carbon energy. He failed twice with voters, and once in the Legislature, to enact the nation's first carbon tax, aimed at reducing planet-warming greenhouse gas emissions. Many residents, elected officials and business leaders balked, concerned that energy costs would rise." See also, Jay Inslee on the Issues, The New York Times, Maggie Astor, Friday, 1 March 2019. See also, Washington Governor Jay Inslee joins the 2020 Democratic presidential field, The Washington Post, David Weigel, Chelsea Janes, and John Wagner, Friday, 1 March 2019: "Washington Gov. Jay Inslee on Friday became the latest Democrat to launch a 2020 presidential bid, asserting that he is the only candidate who will make combating climate change the nation's top priority. 'Whether we shrink to this challenge or rise to it is the vital question of our time,' Inslee said at an event staged at a solar installation company in Seattle. 'We have one chance to defeat climate change, and it is right now. It is my belief when you have one chance in life, you take it.'" See also, Washington Governor Jay Inslee launches presidential campaign, Politico, Daniel Strauss, Friday, 1 March 2019: "Washington Gov. Jay Inslee announced Friday morning that he is running for president, pledging to put the environment at the heart of his campaign for the Democratic nomination. 'I am the only candidate who will make defeating climate change our nation's number one priority,' Inslee said in a video launching his campaign."
U.S. Issues New Penalties Against Venezuelan Officials, Vowing 'Maduro Must Go,' The New York Times, Katie Rogers, Friday, 1 March 2019: "The Trump administration issued a new round of visa restrictions and economic sanctions on Friday against the government of President Nicolás Maduro of Venezuela, who has given little indication that he will cede control despite a prediction by a top American envoy that his 'dictatorship' would come to an end, 'quickly and peacefully.' The envoy, Elliott Abrams, also noted the possibility of American military intervention, as requested by Juan Guaidó, the Venezuelan opposition leader. But he described it as a distant line of action behind other moves meant to ratchet up diplomatic and economic pressure against Mr. Maduro."
Continue reading Week 111, Friday, 1 March – Thursday, 7 March 2019 (Days 771-777)
Federal auction sells leasing rights on thousands of acres of prime sage-grouse habitat, The Washington Post, Kathy Love, Friday, 1 March 2019: "Leasing rights on western lands with some of the world's highest densities of sage grouse were sold this week to energy developers for as little as $2 an acre — the result of a recent Trump administration directive to roll back Obama-era protections for the iconic bird. Thirty-one parcels in Wyoming containing 57,800 acres of prime sage-grouse habitat are among those being auctioned online by the federal Bureau of Land Management. Conservationists call the area the 'golden triangle' because of its importance for the species, which has suffered a sharp decline in the past 15 years as oil and gas extraction expanded rapidly in the grouse's historic range. The administration and the energy industry say federal and state restrictions on well densities and surface construction are adequate to maintain the bird populations. But conservationists sharply disagree. Brian Rutledge, vice president of the National Audubon Society, contends the birds are at 'tremendous risk' because of the leases. 'I can tell you with certainty that the Wyoming parcels auctioned this week were the most important habitat of all,' he said."
Fifteen Questions for Allen Weisselberg, the C.F.O. of the Trump Organization, The New Yorker, Adam Davidson, Friday, 1 March 2019: "On Thursday, the Daily Beast reported that Allen Weisselberg, the C.F.O. of the Trump Organization, will soon be called to testify before the House Intelligence Committee. It now seems likely—at long, long last—that Weisselberg will be a central focus of the many sprawling investigations of Donald Trump and his businesses by the Democratic-controlled House. Weisselberg has been Trump's primary accountant since Trump entered his father's business, in 1973. Journalists who cover Trump's finances have heard, from source after source, some variation of 'I don't know, but Allen does' about questions regarding Trump's unorthodox accounting practices. Weisselberg is obsessively private, but he did give a deposition in a Trump Foundation lawsuit that revealed his willingness to engage in practices that appear far outside financial norms. It seems likely that Weisselberg knows more than any other person—including Trump himself—about the specifics of how Trump made his money and who supported him financially. It is impossible to imagine a thorough investigation of Trump's potential conflicts of interest without a full accounting from Weisselberg. To that end, here are the questions that I believe investigators and oversight-committee members might find worth asking."
Saturday, 2 March 2019, Day 773:
Bernie Sanders Begins 2020 Race With Some Familiar Themes and a New One: Himself, The New York Times, Sydney Ember, Saturday, 2 March 2019: "Many of the words Senator Bernie Sanders used in Brooklyn on Saturday as he kicked off his second run for president were familiar: 'revolution,' 'economic justice,' 'prison-industrial complex.' But one word was not: 'I.' 'I was born literally a few miles away from here,' he told the crowd. 'I lived in a three-and-a-half-room rent-controlled apartment,' he thundered. 'I was educated proudly in high-quality public schools,' he said. During his last presidential campaign, and throughout his political career, Mr. Sanders has offered a policy-focused message almost entirely devoid of personal details. At Saturday's rally, however, he did something new: He talked about himself."
No Charges in Sacramento Police Shooting of Stephon Clark, The New York Times, Jose A. Del Real, Saturday, 2 March 2019: "Two Sacramento police officers who shot and killed an unarmed black man in his grandmother's backyard last year will not face criminal prosecution, the Sacramento County district attorney announced on Saturday, stirring fresh outrage in a city roiled by protests over the killing. For nearly a year, community members and activists have demanded police accountability for the death of Stephon Clark, 22, who was killed last March by Officers Terrence Mercadal and Jared Robinet. The officers had been dispatched to investigate a routine vandalism complaint. Within 10 minutes of their arrival, after a brief pursuit, Mr. Clark was dead. The shooting touched off waves of protests in Sacramento that shut down busy streets, disrupted sporting events and overtook City Council meetings. Mr. Clark's death took on national significance amid continuing tensions over discriminatory policing in black neighborhoods and excessive use of force by police officers."
At the annual Conservative Political Action Conference (CPAC), Trump derides Special Counsel Robert Mueller's investigation, mocks Democrats, and disparages Jeff Sessions, his former attorney general, The Washington Post, Seung Min Kim and Brian Fung, Saturday, 2 March 2019: "President Trump capped a tumultuous week by reveling in the embrace of conservative activists on Saturday, deriding investigations of him as 'bullshit,' repeatedly complaining about coverage of his crowd sizes and abruptly announcing an executive order to mandate protection of free speech on college campuses. In his remarks at the annual Conservative Political Action Conference, which stretched beyond two hours, Trump also mocked the 'Green New Deal' promoted by liberals to address climate change, disparaged his former attorney general Jeff Sessions with a faux Southern accent and defended his move to declare a national emergency to secure money for his U.S.-Mexico border wall that was denied by Congress." See also, Trump's 10 wildest remarks at the Conservative Political Action Conference (CPAC), Politico, Christian Vasquez and Isabel Dobrin, Saturday, 2 March 2019. See also, 15 Claims From Trump's Speech to the Conservative Political Action Conference, The New York Times, Linda Qiu, Saturday, 2 March 2019.
Poster linking Representative Ilhan Omar to 9/11 sparks outrage and injuries in West Virginia state Capitol, The Washington Post, Eli Rosenberg, Saturday, 2 March 2019: "Friday was a day meant to celebrate the Republican Party in the West Virginia Capitol. But a poster connecting a Muslim congresswoman to the 9/11 terrorist attacks led to heated emotions, caused the resignation of at least one staff member and left another reportedly injured when things got physical as the altercation spilled into the chamber of the West Virginia House of Delegates. The poster, at a table in the Capitol's rotunda, featured an image of freshmen Rep. Ilhan Omar (D-Minn.) underneath one of the New York's twin towers burning."
Saudi Arabia Is Said to Have Tortured an American Citizen, The New York Times, David D. Kirkpatrick, Saturday, 2 March 2019: "A dual citizen of Saudi Arabia and the United States had been imprisoned in the Ritz Carlton in Riyadh for about a week when he heard a knock on his door. Guards dragged Walid Fitaihi, a Harvard-trained physician, to another room, according to a friend who took down the prisoner's detailed account of his treatment. Dr. Fitaihi told the friend he was slapped, blindfolded, stripped to his underwear and bound to a chair. He was shocked with electricity in what appears to have been a single session of torture that lasted about an hour. His tormentors whipped his back so severely that he could not sleep on it for days, his friend said, speaking on condition of anonymity to avoid reprisals. The doctor had described the physical abuse, in general terms, to his relatives as well, a person close to them said."
BuzzFeed Reporter Jason Leopold Explains His Controversial Reporting on Michael Cohen and Donald Trump, The New Yorker, Isaac Chotiner, Saturday, 2 March 2019: "In January, BuzzFeed published perhaps the clearest accusation against President Trump in all of the reporting about the Russia investigation. Under the headline 'President Trump Instructed His Attorney Michael Cohen to Lie About the Moscow Tower Project,' the article, written by the BuzzFeed News senior investigative reporter Jason Leopold and his colleague Anthony Cormier, said that the President had personally instructed Cohen to lie to Congress about when negotiations on the project ended, and that the office of the special counsel, Robert Mueller, had learned about 'Trump's directive for Cohen to lie to Congress through interviews with multiple witnesses from the Trump Organization and internal company emails, text messages, and a cache of other documents.' The story was sourced to 'two federal law enforcement officials involved in an investigation of the matter.' However, once it was published, other federal officials spoke up. Mueller's office released a rare public statement, saying that 'BuzzFeed's description of specific statements to the special counsel's office, and characterization of documents and testimony obtained by this office, regarding Michael Cohen's congressional testimony are not accurate.' BuzzFeed, and its editor, Ben Smith, have stood by the story. This controversy, and the underlying question of whether Trump had directed Cohen to lie, were two of the many reasons that people were anxious to hear Cohen's public testimony on Wednesday to the House Committee on Oversight and Reform."
Sunday, 3 March 2019, Day 773:
House Judiciary chairman Jerrold Nadler (Democrat-New York) says he will launch probe of Trump's 'abuse of power,' The Washington Post, Mike DeBonis and Rachael Bade, Sunday, 3 March 2019: "The chairman of the House ­Judiciary Committee said Sunday that he plans to request documents from scores of people and organizations connected to President Trump as part of an inquiry that could eventually lead to his impeachment. The demands from Rep. Jerrold Nadler (D-N.Y.), set to be delivered Monday, are the latest indication that Democrats have kicked their scrutiny of Trump into high gear. Speaking on ABC News's 'This Week,' Nadler said his panel will be sending requests for documents to more than 60 individuals and entities, including the president's son Donald Trump Jr.; Allen Weisselberg, the chief financial officer of the Trump Organization; and the Justice Department. The materials, the congressman said, would be used 'to begin investigations to present the case to the American people about obstruction of justice, corruption and abuse of power. Impeachment is a long way down the road. We don't have the facts yet. But we're going to initiate proper investigations,' he said." See also, Representative Jerrold Nadler (Democrat-New York), Chair of the House Judiciary Committee, Plans to Request Documents From Dozens of People Tied to Trump, The New York Times, Glenn Thrush and Nicholas Fandos, Sunday, 3 March 2019: "Representative Jerrold Nadler, the chairman of the House Judiciary Committee, said Sunday that he planned to request documents from more than 60 people with ties to President Trump, his administration and his businesses, including the president's eldest son, Donald Trump Jr., as part of the committee's investigation of the president. Using the language of a prosecutor, Mr. Nadler said his goal was to present 'the case to the American people about obstruction of justice, corruption and abuse of power,' which could lay the groundwork for eventual impeachment proceedings or other congressional action. He added that it was 'very clear that the president obstructed justice.' Mr. Nadler, Democrat of New York, told ABC's 'This Week' that he would also request documents from Allen Weisselberg, the chief financial officer for the Trump Organization. Michael D. Cohen, Mr. Trump's former personal lawyer, repeatedly referred to Mr. Weisselberg's central role in Mr. Trump's business transactions during his testimony before the House Committee on Oversight and Reform last week. Mr. Nadler said Mr. Cohen 'directly implicated the president in various crimes, both while seeking the office of president and while in the White House,' singling out as a particular concern Mr. Cohen's claim that he was reimbursed for hush money payments to keep quiet Mr. Trump's affairs. Mr. Nadler said it would be an 'impeachable offense' if Mr. Trump were found to have participated in any scheme to 'sabotage a fair election.'"
U.S. announces end to large-scale military drills with South Korea as Trump pursues nuclear diplomacy, NBC News, Yuliya Talmazan, Sunday, 3 March 2019: "The U.S. announced an end to its annual large-scale joint military exercises with South Korea on Sunday, confirming an NBC News report. On Friday, two U.S. defense officials told NBC News that the exercises are being curtailed as part of the Trump administration's effort to ease tensions with North Korea, which has always viewed the joint drills as an invasion rehearsal. The news comes just days after nuclear talks between President Donald Trump and North Korean leader Kim Jong Un broke down with no agreement. South Korea's National Defense Minister Jeong Kyeong Doo and the acting U.S. Secretary of Defense Patrick Shanahan agreed to end the two major joint military drills — known as Key Resolve and Foal Eagle — over the phone on Saturday, the Pentagon said in a statement. They will be replaced by smaller training exercises. The pair 'made clear that the alliance decision to adapt our training program reflected our desire to reduce tension and support our diplomatic efforts to achieve complete denuclearization of the Korean Peninsula in a final, fully verified manner,' the statement said." See also, U.S. and South Korea end military exercises that riled North Korea in favor of something smaller, The Washington Post, Dan Lamothe, Sunday, 3 March 2019.
Monday, 4 March 2019, Day 774:
The Making of the Fox News White House, The New Yorker, Jane Mayer, published online on Monday, 4 March 2019. This article appears in the print edition of the March 11, 2019, issue, with the headline 'Trump TV.' "When [Bill] Shine assumed command at Fox, the 2016 campaign was nearing its end, and Trump and Clinton were all but tied. That fall, a FoxNews.com reporter had a story that put the network's journalistic integrity to the test. Diana Falzone, who often covered the entertainment industry, had obtained proof that Trump had engaged in a sexual relationship in 2006 with a pornographic film actress calling herself Stormy Daniels. Falzone had worked on the story since March, and by October she had confirmed it with Daniels through her manager at the time, Gina Rodriguez, and with Daniels's former husband, Mike Moz, who described multiple calls from Trump. Falzone had also amassed e-mails between Daniels's attorney and Trump's lawyer Michael Cohen, detailing a proposed cash settlement, accompanied by a nondisclosure agreement. Falzone had even seen the contract. But Falzone's story didn't run—it kept being passed off from one editor to the next. After getting one noncommittal answer after another from her editors, Falzone at last heard from [Ken] LaCorte, who was then the head of FoxNews.com. Falzone told colleagues that LaCorte said to her, 'Good reporting, kiddo. But Rupert wants Donald Trump to win. So just let it go.' LaCorte denies telling Falzone this, but one of Falzone's colleagues confirms having heard her account at the time. Despite the discouragement, Falzone kept investigating, and discovered that the National Enquirer, in partnership with Trump, had made a 'catch and kill' deal with Daniels—buying the exclusive rights to her story in order to bury it. Falzone pitched this story to Fox, too, but it went nowhere. News of Trump's payoffs to silence Daniels, and Cohen's criminal attempts to conceal them as legal fees, remained unknown to the public until the Wall Street Journal broke the story, a year after Trump became President…. [I]n the late summer of 2017, a few months before the Justice Department filed suit [to stop A. T. & T.'s acquisition of Time Warner, which owns CNN], Trump ordered Gary Cohn, then the director of the National Economic Council, to pressure the Justice Department to intervene. According to a well-informed source, Trump called Cohn into the Oval Office along with John Kelly, who had just become the chief of staff, and said in exasperation to Kelly, 'I've been telling Cohn to get this lawsuit filed and nothing's happened! I've mentioned it fifty times. And nothing's happened. I want to make sure it's filed. I want that deal blocked!' Cohn, a former president of Goldman Sachs, evidently understood that it would be highly improper for a President to use the Justice Department to undermine two of the most powerful companies in the country as punishment for unfavorable news coverage, and as a reward for a competing news organization that boosted him. According to the source, as Cohn walked out of the meeting he told Kelly, 'Don't you fucking dare call the Justice Department. We are not going to do business that way.'"
House Democrats demand documents from more than 80 people and institutions affiliated with Trump, The Washington Post, Rachael Bade, Karoun Demirjian, Ellen Nakashima, and Philip Rucker, Monday, 4 March 2019: "House Democrats' far-reaching document request seeking information from President Trump's sons, his business associates and his political confidants opened a sprawling investigation Monday and cast a spotlight on the ambitious strategy of the committee with the authority to impeach a president. The House Judiciary Committee sent more than 80 letters demanding all communications from a host of controversies surrounding Trump, as the panel probes whether the president and his administration have engaged in obstruction of justice, corruption and abuse of power. But rather than a targeted approach, Monday's request was broad, reaching current and former campaign staffers, top Trump Organization officials, even documents and communications of the National Rifle Association and the British consulting firm Cambridge Analytica. The inquiry touched on a wide array of matters, from the president's business dealings with Russia to the firing of former FBI director James B. Comey to hush payments made to women. Many of those issues are already being examined by special counsel Robert S. Mueller III and federal prosecutors in the Southern District of New York — not to mention other committees in the House." See also, With Sweeping Document Request, Democrats Launch Broad Trump Corruption Inquiry, The New York Times, Nicholas Fandos, Monday, 4 March 2019: "The chairman of the House Judiciary Committee delivered a flurry of demands for documents from the executive branch and the broader Trump world on Monday that detailed the breadth and ambition of a new investigation into possible obstruction of justice, corruption and abuse of power by President Trump and his administration. In the two months since they took control of the House, Democrats on several committees have begun scrutinizing members of the president's cabinet, his businesses, his campaign and his inaugural committee, as well as his ties to key foreign powers, including Russia, which tried to disrupt the 2016 presidential election. They have also laid the groundwork to try to obtain Mr. Trump's tax returns. But the newest requests from Representative Jerrold Nadler of New York, the Judiciary Committee chairman, opened perhaps the most perilous front to date for Mr. Trump — an inquiry that takes aim at the heart of his norm-bending presidency and could conceivably form the basis of a future impeachment proceeding. Mr. Nadler was explicit on Monday in saying that the House was no longer content to await the findings of the special counsel, Robert S. Mueller III, and would delve into many of the same issues, but with a different standard of evidence not wedded to a criminal indictment. 'We will act quickly to gather this information, assess the evidence and follow the facts where they lead with full transparency with the American people,' Mr. Nadler said in a statement. 'This is a critical time for our nation, and we have a responsibility to investigate these matters and hold hearings for the public to have all the facts. That is exactly what we intend to do.' Unlike Mr. Mueller, though, who has access to a grand jury to compel evidence, the Judiciary Committee could face significant hurdles to obtaining some of the material it seeks." See also, House Democrats open sweeping corruption probe into Trump's world, Politico, Andrew Desiderio and Darren Samuelsohn, Monday, 4 March 2019: "A key House committee with the power to impeach President Donald Trump kicked off a sweeping investigation on Monday, demanding documents from the White House and Trump's namesake company, charity, transition team, inauguration and 2016 campaign, as well as several longtime associates and the president's two adult sons. Judiciary Chairman Jerry Nadler (D-N.Y.) opened his much-anticipated probe with letters to 81 people, companies and government entities, seeking a wide range of materials that go to the heart of allegations against the president — including abuses of power, corruption and obstruction of justice." See also, The 81 people and organizations just looped into the Trump investigation–and why they were included, The Washington Post, Philip Bump, Monday, 4 March 2019.
The chairmen of three House committees seek records on Trump-Putin communications, The Washington Post, Felicia Sonmez, Monday, 4 March 2019: "The chairmen of three House committees on Monday wrote letters to the White House and the State Department requesting documents on President Trump's communications with Russian President Vladi­mir Putin, citing 'profound national security, counterintelligence, and foreign policy concerns.' The request comes on the same day House Democrats made a sweeping demand for documents from dozens of people with connections to Trump amid an investigation into potential obstruction of justice, corruption and abuse of power. In their letters, House Intelligence Committee Chairman Adam B. Schiff (D-Calif.), Foreign Affairs Committee Chairman Eliot L. Engel (D-N.Y.) and Oversight Committee Chairman Elijah E. Cummings (D-Md.) made note of media reports that Trump has sought to conceal the details of his communications with Putin. If those reports are true, Trump's actions 'undermine the proper functioning of government,' the lawmakers said in their letters, which were sent to Acting White House Chief of Staff Mick Mulvaney and Secretary of State Mike Pompeo."
John Hickenlooper Says He Is Running in 2020, Citing a 'Crisis of Division,' The New York Times, Julie Turkewitz, Monday, 4 March 2019: "John Hickenlooper, the two-time Colorado governor and former brewpub owner who has overseen Colorado's remarkable economic expansion, declared his candidacy for president on Monday. Mr. Hickenlooper, 67, a socially progressive, pro-business Democrat who has called himself an 'extreme moderate,' had long said he was considering a run, and made early visits to Iowa and New Hampshire. His biggest challenge will be distinguishing himself in what is sure to be a packed field of potentially history-making candidates and deep-pocketed household names." See also, John Hickenlooper, former Colorado governor, joins Democrats' 2020 slate, The Washington Post, David Weigel, Monday, 4 March 2019: "John Hickenlooper, who served two terms as governor of Colorado, announced Monday that he is running for president, touting his accomplishments in a state that moved to the left during his time in office. As governor, Hickenlooper presided over steady economic growth, the legalization of marijuana — which he initially opposed — and a surge that put Democrats in full control of a once-conservative state." See also, John Hickenlooper on the Issues, The New York Times, Maggie Astor, Monday, 4 March 2019.
21 states to file suit to block Trump administration's abortion 'gag rule' in family planning program, The Washington Post, Ariana Eunjung Cha, Monday, 4 March 2019: "A coalition of 20 states and California Attorney General Xavier Becerra (D) separately announced lawsuits Monday seeking to block changes to the Title X family planning program that would shift tens of millions of dollars from Planned Parenthood toward faith-based clinics. The lawsuits seek a court injunction to stop the rule from taking effect in 60 days. The filings are the first of what is expected to be a flurry of challenges to the new rule that would affect more than 4 million low-income women who receive services including cancer screenings and pregnancy tests through the Department of Health and Human Services program. The California suit was filed in U.S. District Court in San Francisco on Monday. The multistate lawsuit, brought mostly by Democratic-controlled states, is expected to be filed Tuesday in U.S. District Court in Eugene, Ore."
Pressed by Climate Activists, Senate Democrats Plan to 'Go on the Offense,' The New York Times, Coral Davenport and Sheryl Gay Stolberg, Monday, 4 March 2019: "Facing a showdown vote as early as this month over the embattled 'Green New Deal,' Senate Democrats are preparing a counteroffensive to make combating climate change a central issue of their 2020 campaigns — a striking shift on an issue they have shied away from for the past decade. Senator Chuck Schumer of New York, the Democratic leader, outlined the new strategy in an interview last week, casting it as a way to mobilize millennial voters, a key part of the Democratic constituency that the party will need to turn out to win in swing states. With progressives pushing Democrats to embrace the Green New Deal — and Republicans ridiculing the idea as socialism — Mr. Schumer is effectively trying to turn a weakness into a strength. He is planning daily floor speeches attacking Republicans for inaction and a proposal for a special Senate committee focused on the issue, which he intends to announce this week. And while there is virtually no chance of passing climate change legislation in a Republican-controlled Senate with President Trump in office, Mr. Schumer said he wanted legislation to run on next year — and bring to a vote in early 2021, should his party win the White House and the Senate."
Trump had made 9,014 false or misleading claims over 773 days, The Washington Post, Glenn Kessler, Salvador Rizzo, and Meg Kelly, Monday, 4 March 2019: "Powered by his two-hour stemwinder at the Conservative Political Action Conference on March 2 — which featured more than 100 false or misleading claims — President Trump is on pace to exceed his daily quota set during his first two years in office. The president averaged nearly 5.9 false or misleading claims a day in his first year in office. He hit nearly 16.5 a day in his second year. So far in 2019, he's averaging nearly 22 claims a day. As of the end of March 3, the 773rd day of his term in office, Trump accumulated 9,014 fishy claims, according to The Fact Checker's database that analyzes, categorizes and tracks every suspect statement uttered by the president."
Claudio Rojas stars in a new film about infiltrating an ICE detention center. Now ICE (Immigration and Customs Enforcement) has locked him up again. The Washington Post, Tim Elfrink and Isaac Stanley-Becker, Monday, 4 March 2019: "On Tuesday, the Miami Film Festival will show a documentary that made international waves when it debuted in January. With a mix of on-camera interviews and reenacted scenes, 'The Infiltrators' tells the tale of two brazen young activists who purposely got arrested and sent to a for-profit immigration detention center in Florida so they could expose alleged wrongdoing there. Claudio Rojas is one of the film's stars. As an inmate at that Florida facility in 2012, the undocumented immigrant was the inside man on their audacious plan. He eventually won his own release, in part because of a headline-grabbing hunger strike. But Rojas won't be able to catch the film's South Florida debut, because last week, he was once again arrested by Immigration and Customs Enforcement. Rojas's attorney doesn't think the timing of his latest detention is a coincidence. 'I definitely think it's retaliation,' Sandy Pineda [Rojas's attorney] told The Washington Post on Sunday. 'For them to take this stance and to just arrest him so suddenly for no apparent reason, it's very unusual.'"
In a Change of Tone, U.S. Restores E.U.'s Diplomatic Status, The New York Times, Steven Erlanger, Monday, 4 March 2019: "European feelings were badly bruised last year when the Trump administration downgraded the diplomatic status of the European Union's delegation to the United States without making a formal announcement or even informing the bloc about the change. The permanent reversal of that decision was announced on Monday, with the ambassador of the European Union to the United States now again considered to be equivalent to an ambassador from a country, not just to an envoy from an international organization. The announcement was made with some fanfare by the American ambassador to the European Union, Gordon Sondland, whom European diplomats credit with pushing hard for the fix. In a statement, Mr. Sondland called the bloc 'a uniquely important organization, and one of America's most valuable partners in ensuring global security and prosperity.' President Trump has called the European Union 'a foe' in economic competition with the United States, but Mr. Sondland said that 'Europe's security and success are inextricably linked to that of the United States, and this level of engagement and cooperation should be recognized appropriately in all settings.'"
Disputed N.S.A. Phone Program Is Shut Down According to Luke Murry, the House Minority Leader's National Security Adviser, The New York Times, Charlie Savage, Monday, 4 March 2019: "The National Security Agency has quietly shut down a system that analyzes logs of Americans' domestic calls and texts, according to a senior Republican congressional aide, halting a program that has touched off disputes about privacy and the rule of law since the Sept. 11 attacks. The agency has not used the system in months, and the Trump administration might not ask Congress to renew its legal authority, which is set to expire at the end of the year, according to the aide, Luke Murry, the House minority leader's national security adviser. In a raw assertion of executive power, President George W. Bush's administration started the program as part of its intense pursuit for Qaeda conspirators in the weeks after the 2001 terrorist attacks, and a court later secretly blessed it. The intelligence contractor Edward J. Snowden disclosed the program's existence in 2013, jolting the public and contributing to growing awareness of how both governments and private companies harvest and exploit personal data."
Tuesday, 5 March 2019, Day 775:
Trump Organization's Insurance Policies Are Under Scrutiny by the New York State Department of Financial Services, The New York Times, William K. Rashbaum and Ben Protess, Tuesday, 5 March 2019: "New York State regulators have issued an expansive subpoena to the Trump Organization's longtime insurance broker, the first step in an investigation of insurance policies and claims involving President Trump's family business, according to the company and a person briefed on the matter. The subpoena was served late Monday on the company, Aon, one of the largest insurance brokerage firms in the world, as part of an inquiry by the New York State Department of Financial Services. It came just days after Michael D. Cohen, Mr. Trump's former fixer and lawyer, indicated in congressional testimony that the Trump Organization inflated the value of its assets to insurance companies. The subpoena is the latest sign that the Trump Organization is facing scrutiny from multiple fronts — federal prosecutors, congressional Democrats, and now, insurance regulators. The Department of Financial Services does not conduct criminal investigations, nor does it have authority over Mr. Trump or the Trump Organization, but it can refer any possible illegal activity to prosecutors." See also, N.Y. state regulators subpoena Trump's insurance broker as investigations of his campaign, the White House, and Trump's businesses multiply, The Washington Post, David A. Fahrenthold, Rachael Bade, and John Wagner, Tuesday, 5 March 2019: "New York state regulators have subpoenaed President Trump's insurance broker, following testimony from former Trump attorney Michael Cohen that Trump exaggerated his wealth to insurance companies. That subpoena — acknowledged Tuesday by broker Aon PLC — signaled another line of inquiry into Trump's private business, this time by New York's Department of Financial Services." See also, Insurance Broker for Trump Businesses Subpoenaed by a New York State Financial Regulator, The Wall Street Journal, Corinne Ramey, Tuesday, 5 March 2019.
58 former military and intelligence officials warn that the Trump administration's plans to counter climate science reports 'will erode our national security,' The Washington Post, Dino Grandoni, Tuesday, 5 March 2019: "More than four dozen former military and intelligence officials are rebuking President Trump for planning to counter the government's own findings that climate change poses a threat to national security — warning that it's 'dangerous to have national security analysis conform to politics.' The 58 former generals, admirals and other national security officials sent a letter to Trump on Tuesday objecting to the idea of a White House panel to 'dispute and undermine military and intelligence judgments on the threat posed by climate change. Imposing a political test on reports issued by the science agencies, and forcing a blind spot onto the national security assessments that depend on them, will erode our national security,' the letter states…. The missive comes a week and a half after top administration officials met in the White House Situation Room to discuss plans to impanel an ad hoc group of select federal scientists to scrutinize and potentially dispute the conclusions of recent federal climate reports."
North Korea Has Started Rebuilding Key Missile-Test Facilities, Analysts Say, The New York Times, Choe Sang-Hun, Tuesday, 5 March 2019: "North Korea has started rebuilding the facilities it uses to launch satellites into orbit and test engines and other technologies for its intercontinental ballistic missile program, according to American military analysts and South Korean intelligence officials. The revelation comes days after the breakdown of the second summit meeting between the North's leader, Kim Jong-un, and President Trump last week in Hanoi, Vietnam. It could be a first sign that North Korea is preparing to end its moratorium on missile tests, which Mr. Trump has claimed as a major diplomatic achievement." See also, After No-Deal Hanoi Summit, One Area of Progress: North Korea's Nuclear Program, The Wall Street Journal, Timothy W. Martin and Andrew Jeong, published on Wednesday, 6 March 2019: "Meeting with Kim Jong Un in Hanoi last week, President Trump stressed he was in no rush for the North Korean leader to denuclearize provided the regime doesn't resume testing of missiles or nuclear weapons. 'Speed is not that important to me,' he said. When their summit ended without a deal, Mr. Trump told reporters that Mr. Kim had promised 'he's not going to do testing of rockets or missiles or anything having to do with nuclear.' But around the time of the summit Mr. Kim began restoring a missile launch site, satellite images indicate—and even without new tests, the North Korean leader can bolster an arsenal he sees as essential to his regime's survival."
White House tells Democrats it won't hand over Jared Kushner security clearance documents, Politico, Andrew Desiderio, Tuesday, 5 March 2019: "The top White House lawyer on Tuesday said the Trump administration will refuse to provide Congress with information about senior adviser Jared Kushner's security clearance, slamming House Democrats for 'overly intrusive document requests.' White House Counsel Pat Cipollone said the administration would brief the House Oversight Committee about the White House's process for granting security clearances, but he balked at the committee's demand for information specific to Kushner, setting up a potential subpoena fight between the powerful House panel and the White House…. In response, [House Oversight Committee Chairman Elijah] Cummings (D-Md.) said Cipollone 'appears to be arguing that Congress has no authority to examine decisions by the Executive Branch that impact our national security. The White House's argument defies the constitutional separation of powers, decades of precedent before this committee, and just plain common sense,' the chairman added. Cummings has accused the White House of stonewalling their demand for information, and of engaging in 'repeated, significant, and ongoing abuses of the security clearance system.'" See also, White House rebuffs House Democrats' request regarding security clearances, The Washington Post, Rachael Bade, Tuesday, 5 March 2019: "The White House has rebuffed House Democrats' request for documents pertaining to the security clearance process, a move that drastically increases the chances of a subpoena from the House." See also, White House Rebuffs Lawmakers on Security Clearances, The Wall Street Journal,  Rebecca Ballhaus, Tuesday, 5 March 2019: "The White House has rebuffed a request from the House Oversight Committee for documents related to the administration's security-clearance decisions, amid questions about the clearance granted to President Trump's son-in-law, Jared Kushner. The committee had renewed its request last week after news reports that Mr. Trump ordered a top official, then-chief of staff John Kelly, to overrule concerns expressed by U.S. intelligence officials and White House counsel Don McGahn and grant Mr. Kushner a top-secret security clearance."
Lawyer for Michael Cohen Approached Trump Attorneys About Pardon. The possibility of a presidential pardon was broached and dismissed after April 2018 FBI raid on Cohen's premises. The Wall Street Journal, Rebecca Ballhaus, Joe Palazzolo, and Michael Rothfeld, Tuesday, 5 March 2019: "An attorney for Michael Cohen, Donald Trump's former personal lawyer, raised the possibility of a pardon with attorneys for the president and his company after federal agents raided Mr. Cohen's properties in April, according to people familiar with the discussions. Conversations among those parties are now being probed by congressional investigators, according to document requests issued Monday by the House Judiciary Committee to dozens of Trump associates, including one of the president's current lawyers and Mr. Cohen. Mr. Cohen's attorney at the time, Stephen Ryan, discussed the possibility of a pardon with lawyers for Mr. Trump in the weeks after the Federal Bureau of Investigation raided Mr. Cohen's home, office and hotel room, the people said. The pardon discussions occurred while Mr. Ryan was working alongside lawyers for Mr. Trump to review files seized from Mr. Cohen's premises by the FBI to determine whether they were protected by attorney-client privilege. The president's lawyers, including Jay Sekulow, Rudy Giuliani and Joanna Hendon, dismissed the idea of a pardon at the time, these people said. But at least one of them, Mr. Giuliani, left open the possibility that the president could grant Mr. Cohen one in the future, they said."
Trump Dismisses 81 Requests for Documents From House Democrats Who Are Scrutinizing Whether He Obstructed Justice or Abused Power. Here Is Where the Requests Went. The New York Times, Nicholas Fandos, Tuesday, 5 March 2019: "President Trump dismissed on Tuesday an expansive document request by House Democrats scrutinizing whether he obstructed justice or abused power as nothing more than a political sideshow — and he suggested the White House might not cooperate. Citing 81 document request letters dispatched Monday to Trump associates by the House Judiciary Committee, the president called Democrats' efforts 'a disgrace to our country' and seemingly implied — incorrectly — that President Barack Obama refused to comply with Congress's demands under similar circumstances…. Mr. Trump can instruct executive branch agencies to shield key evidence if he chooses. But it is unlikely that he alone can shake off the dragnet stretched across Trump world by Democrats, most systematically by the House Judiciary Committee this week. Detailed requests were made by the panel's chairman, Representative Jerrold Nadler of New York, not just to the White House and key government agencies, but to private companies and individuals tied to Mr. Trump's businesses, campaign and administration. More will follow." See also, Trump's False Claim That Obama 'Didn't Give One Letter' to Congressional Inquiries, The New York Times, Linda Qiu, Tuesday, 5 March 2019.
House Intelligence Committee hires Daniel Goldman, former racketeering and organized crime prosecutor, to run Trump investigation, The Washington Post, Karoun Demirjian, Tuesday, 5 March 2019: "The House Intelligence Committee has hired a former federal prosecutor with a history of trying securities fraud, racketeering and international organized crime to lead its investigation of President Trump's alleged ties to Russia, the panel announced Tuesday. The appointment of Daniel Goldman, who oversaw prosecutions of Russian organized crime networks during his 10 years in the office of the U.S. attorney for the Southern District of New York, suggests that the intelligence panel's chairman, Adam B. Schiff (D-Calif.), plans to scrutinize Trump's finances and foreign contacts as he investigates whether Trump colluded with foreign governments to sway the 2016 election."
House's Anti-Semitism Resolution Exposes Generational Fight Over Ilhan Omar, The New York Times, Sheryl Gay Stolberg, Tuesday, 5 March 2019: "A formal condemnation of anti-Semitism that is up for a vote in the House this week has touched off a furious debate between older House Democrats and their young liberal colleagues over whether Representative Ilhan Omar is being singled out for unfair treatment over her statements on Israel. The resolution, likely to be voted on Thursday, grew out of Ms. Omar's suggestion last week that pro-Israel activists were pushing 'for allegiance to a foreign country' — a remark that infuriated leading Jewish members of the House, who say it played into the anti-Semitic trope of 'dual loyalty.'… But progressives in the House and their allies have rallied to the defense of Ms. Omar, a freshman Democrat from Minnesota and one of the first two Muslim women elected to Congress, who was hailed as a trailblazer. Speaker Nancy Pelosi told top Democrats on Tuesday evening that the resolution would also include language condemning anti-Muslim bias as well — a move advocated by the Congressional Progressive Caucus…. A coalition of Muslim and Jewish groups, including IfNotNow and Jewish Voice for Peace, intend to deliver a letter of support for Ms. Omar to Ms. Pelosi on Wednesday. And there is a rising backlash from the left on social media, where a slew of left-leaning journalists and activists are posting under the hashtag #IStandWithIlhan. 'The Democratic Party's throwing of @IlhanMN under the bus is an (unfortunately unsurprising) disgrace,' Jeremy Scahill, who founded The Intercept, a left-wing news organization, wrote Tuesday on Twitter. 'She raised entirely legitimate concerns about US support for the murderous apartheid government of Israel & the subservience of US politicians to the agenda of a foreign power.'"
The Senate confirms Allison Rushing, a judicial nominee who once interned for hate group Alliance Defending Freedom, Vox, Li Zhou, Tuesday, 5 March 2019: "The Senate has just confirmed Allison Rushing, a nominee who once interned with the Alliance Defending Freedom, as a judge for the Fourth Circuit. Rushing, 37, is the latest appeals court judge whom Republicans have been intent to push through, even as Democrats have criticized her limited experience as well as her past work with ADF, an organization that the Southern Poverty Law Center has labeled a hate group for its efforts backing the 'recriminalization of homosexuality in the U.S.' Rushing is among a wave of younger nominees that Senate Republicans have been keen to advance in recent days, HuffPost's Jennifer Bendery notes. According to a Vox analysis from last December, President Trump's judicial nominees overall have been whiter, more male, and slightly younger than those proposed by former President Barack Obama. Because many of Trump's judges have been white men in their 40s, they're expected to establish an enduring conservative presence on the courts that could last for decades." See also, The Senate voted to confirm Allison Rushing for a lifetime appointment to the U.S. Court of Appeals for the 4th Circuit. She interned with the Alliance Defending Freedom, a Christian legal nonprofit that is designated as an anti-LGBTQ hate group by the Southern Poverty Law Center. The Washington Post, Eli Rosenberg, Tuesday, 5 March 2019: "The Senate voted Tuesday to confirm a 37-year-old Washington lawyer whose nomination for a lifetime appointment on a federal appeals court drew vociferous opposition from LGBTQ and civil rights groups. Allison Rushing, a Williams and Connolly partner nominated to the federal bench by President Trump in August, was confirmed to the U.S. Court of Appeals for the 4th Circuit by a vote that split down party lines. All 53 Republicans voted for her, while the rest of the Senate voted against her, with the exception of three abstentions — Martin Heinrich (D-N.M.), Bernie Sanders (I-Vt.), and Kyrsten Sinema (D-Ariz.). The court covers federal jurisdictions in North Carolina, Virginia, West Virginia, South Carolina and Maryland. Republicans cheered Rushing's confirmation, but it drew quick condemnation from Democrats and many civil rights and LGBTQ groups."
T-Mobile acknowledges its patronage of Trump's Washington hotel increased sharply after the announcement of T-Mobile's Merger With Sprint, The Washington Post, David A. Fahrenthold and Jonathan O'Connell, Tuesday, 5 March 2019: "T-Mobile's patronage of President Trump's Washington hotel increased sharply after the announcement in April of its merger with Sprint, with executives spending about $195,000 at the property since then, the company told congressional Democrats in a letter last month. Before news of the megadeal between rival companies broke on April 29, the company said, only two top officials from T-Mobile had ever stayed at Trump's hotel, with one overnight stay each in August 2017. But the day after the merger's announcement, nine of T-Mobile's top executives were scheduled to check in, The Washington Post reported in January. The Post, relying on internal Trump hotel documents, found that T-Mobile executives had reserved at least 52 nights at the hotel since the announcement…. The company's boost in spending at the president's hotel as its megamerger is being considered by the Justice Department and the Federal Communications Commission has drawn criticism from Democratic lawmakers, who say it shows that Trump is profiting from his office."
In the Middle of His Official Presidential Business, Trump Took the Time to Send Checks to Michael Cohen, His Lawyer Who Had Made Hush Payments to Stormy Daniels to Prevent Alleged Sexual Misconduct From Being Exposed Before the 2016 Presidential Election, The New York Times, Peter Baker and Maggie Haberman, Tuesday, 5 March 2019: "On a busy day at the White House, President Trump hosted senators to talk about tax cuts, accused a Democratic congresswoman of distorting his condolence call to a soldier's widow and suffered another court defeat for his travel ban targeting Muslim countries. And at some point on Wednesday, Oct. 18, 2017, Mr. Trump took the time to sign a $35,000 check to his lawyer, who had made hush payments to prevent alleged sexual misconduct from being exposed before the 2016 presidential election. It was one of 11 occasions that Mr. Trump or his trust cut such checks, six of which were provided this week to The New York Times."
'Grab that record': How Trump's high school transcript was hidden, The Washington Post, Marc Fisher, Tuesday, 5 March 2019: "In 2011, days after Donald Trump challenged President Barack Obama to 'show his records' to prove that he hadn't been a 'terrible student,' the headmaster at New York Military Academy got an order from his boss: Find Trump's academic records and help bury them. The superintendent of the private school 'came to me in a panic because he had been accosted by prominent, wealthy alumni of the school who were Mr. Trump's friends' and who wanted to keep his records secret, recalled Evan Jones, the headmaster at the time…. The superintendent, Jeffrey Coverdale, confirmed Monday that members of the school's board of trustees initially wanted him to hand over President Trump's records to them, but Coverdale said he refused. 'I was given directives, part of which I could follow but part of which I could not, and that was handing them over to the trustees,' he said. 'I moved them elsewhere on campus where they could not be released. It's the only time I ever moved an alumnus's records.'"
'Victory for equal pay': Federal judge Tanya S. Chutkan rules Trump administration must require companies to report pay by gender and race, The Washington Post, Samantha Schmidt, Tuesday, 5 March 2019: "A federal judge on Monday ordered the Trump administration to reinstate an Obama-era rule that required companies to report pay data by race and gender, a move advocates say will help shrink the wage gap. Tanya S. Chutkan, a U.S. district judge for the District of Columbia, ruled that the Trump administration violated the law when it halted the Equal Employment Opportunity Commission's efforts to collect pay data by race and gender from large companies. In defending its decision to freeze the rule, Chutkan wrote, the government failed to demonstrate that the requirements would 'meaningfully increase the burden on employers.' Chutkan ordered the government to move forward with collecting the data, a decision that women's rights groups hailed as a crucial step toward fighting employer discrimination of women and minorities. 'This is a really important victory for equal pay and for holding the administration accountable under the law,' said Maya Raghu, senior counsel and director of workplace equality at the National Women's Law Center, one of the groups that sued the Trump administration over its move to block the wage data rule."
Republican lawmakers in the New Hampshire House of Representatives wore pearls while gun violence victims testified. Activists were outraged. The Washington Post, Reis Thebault, Tuesday, 5 March 2019: "A handful of male lawmakers dressed up for a hearing they presided over Tuesday in the New Hampshire House of Representatives, donning pearl necklaces as activists testified about their experiences with gun violence. Images from the statehouse — where legislators were considering arguments over a bill that would make it easier to take guns away from potentially dangerous people — caromed across social media as critics lobbed accusations of sexism and insensitivity at the necklace-wearing men. The implication was clear, they said: These politicians thought gun-control activists were 'clutching their pearls' in overwrought and self-righteous outrage — and, specifically, female outrage. The advocates, who were volunteers with the group Moms Demand Action for Gun Sense in America, said they felt mocked, as if some of the lawmakers were not interested in hearing how gun violence has affected their lives."
U.S. Food and Drug Commissioner Scott Gottlieb to Leave the Food and Drug Administration (FDA), The Wall Street Journal, Thomas M. Burton and Jennifer Maloney, Tuesday, 5 March 2019: "Scott Gottlieb, who as head of the Food and Drug Administration sought to crack down on cigarette makers and speed the approval of generic medicines, is resigning from his post, the agency said. The departure puts into question the fate of some of the initiatives that the commissioner championed, often through active use of social media, such as a proposed ban on menthol cigarettes. Under Dr. Gottlieb's two-year tenure, the FDA saw few of the scandals that rocked several other Trump administration agencies, including the Environmental Protection Agency and the Interior Department. With years of experience navigating the Washington rule-making process, Dr. Gottlieb proved effective, in part, by avoiding the court battles with consumer advocates that dogged the initiatives of other senior administration officials."
JPMorgan backs away from private prison finance, Reuters, David Henry and Imani Moise, Tuesday, 5 March 2019: "JPMorgan Chase & Co has decided to stop financing private operators of prisons and detention centers, which have become targets of protests over Trump administration immigration policies. 'We will no longer bank the private prison industry,' a company spokesman told Reuters. The decision is a result of the bank's ongoing evaluations of the costs and benefits of serving different industries, he said. JPMorgan is one of several banks that have underwritten bonds or syndicated loans for CoreCivic Inc and GEO Group Inc, the two major private prison operators in the United States. In 2018, banks, including Bank of America Corp and Wells Fargo & Co, raised roughly $1.8 billion in debt over three deals for CoreCivic and GEO Group, according to Refinitiv data." See also, JPMorgan Chase Stops Funding Private Prison Companies, and Immigration Activists Applaud, The New York Times, Emily S. Rueb, published on Wednesday, 6 March 2019: "Immigrant rights advocates and organizers protesting the Trump administration's policies celebrated a victory this week after JPMorgan Chase & Company said it would no longer finance private operators of prisons and detention centers. As the administration has stepped up efforts to detain undocumented migrants, privately run prisons have become the government's default detention centers for them, despite reports questioning the facilities' safety. In addition to securing lucrative government contracts, these private companies have also borrowed money from large banks."
Wednesday, 6 March 2019, Day 776:
Trump Revokes Obama-Era Rule on Disclosing Civilian Casualties From U.S. Airstrikes Outside War Zones, The New York Times, Charlie Savage, Wednesday, 6 March 2019: "President Trump on Wednesday weakened a rule that required the government to annually make public its estimates of civilian bystanders killed in airstrikes outside conventional war zones — increasing the secrecy that cloaks one of the most contentious aspects of the fight against terrorists. In an executive order, Mr. Trump revoked a disclosure requirement that President Barack Obama imposed in July 2016. The change was the latest in a series of ways that Mr. Trump has dismantled the architecture that Mr. Obama built over time to constrain the use of drone strikes and commando raids targeting Islamist militants in places like tribal Pakistan and rural Yemen…. [T]he law requiring disclosure of bystander deaths covers only the Defense Department's operations. It does not extend to airstrikes by the C.I.A., which has carried out its own drone campaign targeting terrorism suspects in countries such as Pakistan and Yemen. Rita Siemion, the international legal counsel at Human Rights First, a nonprofit advocacy group, criticized the Trump administration's move. 'It's a major step backwards that's out of touch with what the D.O.D. is doing and what Congress has been focused on,' she said, referring to the Defense Department. The revocation of the disclosure rule joins other steps Mr. Trump has taken since becoming president to dismantle constraints Mr. Obama had imposed on counterterrorism operations…. [E]ven when the Obama administration revealed the official assessment of how many civilians had died, those numbers were merely a vague range and lower than estimates by outsiders like the Long War Journal, the Washington-based security policy organization New America and the London-based Bureau of Investigative Journalism." See also, Trump administration weakens an Obama-era executive order mandating an annual accounting of how many civilians have died in military and CIA strikes, The Washington Post, Missy Ryan, Wednesday, 6 March 2019: "The Trump administration has revoked part of an Obama-era executive order mandating an annual accounting of how many civilians have died in military and CIA strikes, reducing the potential for public scrutiny of counterterrorism activities overseas….The section that was rescinded required an annual public report tallying how many counterterrorism strikes involving drones or manned aircraft occurred outside war zones, as well as estimating how many civilians were killed."
Trump pressured his then-chief of staff John Kelly and White House counsel Don McGahn to grant security clearance to Ivanka Trump, CNN, Pamela Brown and Kaitlan Collins, Wednesday, 6 March 2019: "President Donald Trump pressured his then-chief of staff John Kelly and White House counsel Don McGahn to grant his daughter and senior adviser Ivanka Trump a security clearance against their recommendations, three people familiar with the matter told CNN. The President's crusade to grant clearances to his daughter and her husband, Jared Kushner, rankled West Wing officials. While Trump has the legal authority to grant clearances, most instances are left up to the White House personnel security office, which determines whether a staffer should be granted one after the FBI has conducted a background check. But after concerns were raised by the personnel office, Trump pushed Kelly and McGahn to make the decision on his daughter and son-in-law's clearances so it did not appear as if he was tainting the process to favor his family, sources told CNN. After both refused, Trump granted them their security clearances. The development comes on the heels of Thursday's New York Times report that President Trump ordered Kelly to grant Kushner a top secret security clearance despite concerns raised by intelligence officials."
Homeland Security Secretary Kirstjen Nielsen Spars With Democrats Over Separating Migrant Children From Their Families, The New York Times, Zolan Kanno-Youngs and Michael D. Shear, Wednesday, 6 March 2019: "Kirstjen Nielsen, the homeland security secretary, on Wednesday tersely defended a now-defunct Trump administration practice of separating migrant children from their families at the border, sidestepping whether she supported it as a way to deter illegal immigration…. 'It was a policy by this administration that only ended when there were pictures of little kids in cages that had been ripped away from their parents,' Representative Kathleen Rice, Democrat of New York, told Ms. Nielsen during a hearing of the House Homeland Security Committee." See also, Kirstjen Nielsen testimony: the Department of Homeland Security (DHS) Secretary could not explain the difference between dog cages and detention areas for migrant children, Independent, Chelsea Ritschel, Wednesday, 6 March 2019: "Department of Homeland Security (DHS) Secretary Kirstjen Nielsen struggled to answer questions from House Democrats about her role in implementing the Trump administration's strict immigration policy and the subsequent family separation during her first hearing. At one point during Wednesday's testimony, Ms Nielsen denied that migrant children separated from their families at the border were held in cages. 'Sir, they are not cages, they are areas of the border facility that are carved out for the safety and protection of those who remain there while they're being processed,' she responded during a tense exchange with House Homeland Security Committee Chair Bennie Thompson. The DHS Secretary's understanding of the situation was later questioned by Representative Bonnie Watson Coleman, who asked Ms Nielsen to elaborate on the facilities where children were held – and whether they differed from where dogs are kept. Ms Nielsen appeared unable to differentiate between the Customs and Border Protection facilities and dog cages, telling Ms Watson Coleman: 'It's larger, it has facilities, it provides room to sit, to stand, to lay down.'"
Leaked Documents Show the U.S. Government Tracking Journalists and Immigration Advocates Through a Secret Database, San Diego NBC 7 Investigates, Tom Jones, Mari Payton, and Bill Feather, Wednesday, 6 March 2019: "Documents obtained by NBC 7 Investigates show the U.S. government created a secret database of activists, journalists, and social media influencers tied to the migrant caravan and in some cases, placed alerts on their passports. At the end of 2018, roughly 5,000 immigrants from Central America made their way north through Mexico to the United States southern border. The story made international headlines. As the migrant caravan reached the San Ysidro Port of Entry in south San Diego County, so did journalists, attorneys, and advocates who were there to work and witness the events unfolding. But in the months that followed, journalists who covered the caravan, as well as those who offered assistance to caravan members, said they felt they had become targets of intense inspections and scrutiny by border officials. One photojournalist said she was pulled into secondary inspections three times and asked questions about who she saw and photographed in Tijuana shelters. Another photojournalist said she spent 13 hours detained by Mexican authorities when she tried to cross the border into Mexico City. Eventually, she was denied entry into Mexico and sent back to the U.S. These American photojournalists and attorneys said they suspected the U.S. government was monitoring them closely but until now, they couldn't prove it. Now, documents leaked to NBC 7 Investigates show their fears weren't baseless. In fact, their own government had listed their names in a secret database of targets, where agents collected information on them. Some had alerts placed on their passports, keeping at least three photojournalists and an attorney from entering Mexico to work. The documents were provided to NBC 7 by a Homeland Security source on the condition of anonymity, given the sensitive nature of what they were divulging."
Exclusive: Immigration and Customs Enforcement (ICE) Has Kept Tabs on 'Anti-Trump' Protesters in New York City, The Nation, Jimmy Tobias, Wednesday, 6 March 2019: "In the late summer of 2018, as protests against the Trump administration's immigration policies intensified and the movement to abolish ICE gained momentum, the federal agency at the center of the storm was keeping tabs on a series of 'anti-Trump protests' in New York City, according to documents obtained by The Nation via a Freedom of Information Act request. Among the protests the agency tracked were several promoting immigrants' rights and opposing the administration's deportation policies, as well as one protesting the National Rifle Association. One event was organized by a sitting member of Congress."
U.S. District Judge Richard Seeborg in San Francisco ruled that Commerce Secretary Wilbur Ross broke several laws and violated the Constitution when he added a citizenship question to the 2020 Census, The Washington Post, Fred Barbash, Wednesday, 6 March 2019: "Commerce Secretary Wilbur Ross acted in 'bad faith,' broke several laws and violated the constitutional underpinning of representative democracy when he added a citizenship question to the 2020 Census, a federal judge ruled Wednesday. In finding a breach of the Constitution's enumeration clause, which requires a census every 10 years to determine each state's representation in Congress, the 126-page ruling by U.S. District Judge Richard Seeborg in San Francisco went further than a similar decision on Jan. 15 by Judge Jesse Furman in New York. The Supreme Court has already agreed to review Furman's narrower decision, with arguments set for April 23, but may now need to expand its inquiry to constitutional dimensions."
In Blow to Trump, U.S. Trade Deficit in Goods Hits Record $891 Billion, The New York Times, Jim Tankersley and Ana Swanson, Wednesday, 6 March 2019: "America's trade deficit in goods with the rest of the world rose to its highest level in history last year as the United States imported a record number of products, including from China, widening the deficit to $891.3 billion and delivering a setback to President Trump's goal of narrowing that gap. The increase was driven by some factors outside Mr. Trump's control, like a global economic slowdown and the relative strength of the United States dollar, both of which weakened overseas demand for American goods. But the widening gap was also exacerbated by Mr. Trump's $1.5 trillion tax cut, which has been largely financed by government borrowing, and the trade war he escalated last year. It is a case of textbook economics catching up with some of Mr. Trump's unorthodox economic policies. Economists have long warned that Mr. Trump's tax cuts would ultimately exacerbate a trade deficit he has vowed to reduce, as Americans, flush with extra cash, bought more imported goods." See also, U.S. Posts Record Annual Trade Deficit, The Wall Street Journal, Paul Kiernan, Wednesday, 6 March 2019: "The U.S. posted its widest monthly trade gap since 2008 in December and a record annual deficit in goods as sturdy economic growth underpinned higher spending by American consumers and businesses. The international trade deficit in goods and services widened 19% in December from the prior month to a seasonally adjusted $59.8 billion, the Commerce Department said Wednesday. Economists surveyed by The Wall Street Journal had expected a $57.3 billion gap. The shortfall grew last year despite President Trump's aim to reduce it."
Michael Cohen Provided New Documents to the House Intelligence Committee in Bid to Show Trump Lawyers Helped With False Testimony, The New York Times, Nicholas Fandos and Maggie Haberman, Wednesday, 6 March 2019: "Michael D. Cohen on Wednesday provided new documents to the House Intelligence Committee that he said illustrated changes made at the request of President Trump's lawyers to a knowingly false written statement that he delivered to Congress in 2017, according to three people familiar with the matter. Mr. Cohen, in what was expected to be his last visit to Capitol Hill, brought multiple drafts of his 2017 statement along with emails with Mr. Trump's lawyers about its drafting, hoping to back up claims that he made last week at an open hearing before the House Oversight and Reform Committee. In that session, Mr. Cohen testified that there were 'changes made, additions' to the original written statement, including about the length of negotiations over a proposed Trump Tower project in Moscow during the 2016 presidential campaign."
Rudy Giuliani, Trump's Lead Lawyer, Says Lawyers Have Sought Trump Pardons for Their Clients, The New York Times, Michael S. Schmidt, Ben Protess, and Maggie Haberman, Wednesday, 6 March 2019: "President Trump's lead lawyer, Rudolph W. Giuliani, said Wednesday that lawyers for several people facing scrutiny from the Justice Department in the investigations into the Trump campaign and presidency had contacted him to see whether the president would pardon their clients. Mr. Giuliani declined to identify the lawyers who broached the subject with him or their clients. He made his statement in response to questions about Mr. Trump's former lawyer and fixer, Michael D. Cohen, who has told federal prosecutors in Manhattan about pardon discussions last year that involved Mr. Giuliani and a lawyer who was expressing interest in representing Mr. Cohen, according to people briefed on the matter. The disclosure from Mr. Giuliani — and the new details about pardon discussions involving Mr. Cohen — highlighted again the continued questions about Mr. Trump's pardon power and how he might use it as the special counsel, Robert S. Mueller III; other federal prosecutors; and Democrats in Congress investigate his political and business careers. The discussions acknowledged by Mr. Giuliani demonstrate that, at the very least, some of those under investigation, or their lawyers, believed that it was worthwhile to ask about whether a pardon was on the table."
Senate confirms Trump's judicial nominee Chad Readler who opposed Obamacare, Politico, Marianne Levine, Wednesday, 6 March 2019: "The Senate confirmed President Donald Trump's controversial judicial nominee on Wednesday who supported a lawsuit challenging Obamacare. In a 52-47 vote, the Senate approved Chad Readler's nomination to the 6th Circuit Court of Appeals. Republican Sen. Susan Collins of Maine joined Democrats to vote against the nominee. In the lead-up to the vote, Senate Democrats framed Readler's confirmation battle as a test for Republicans on whether they supported protecting people with pre-existing conditions. Senate Minority Leader Chuck Schumer (D-N.Y.) took to the Senate floor Wednesday to blast Readler, who previously worked at the Justice Department and signed a brief that backed a challenge to the Affordable Care Act." See also, Senate Confirms Trump Nominee Chad Readler as Trump's 33rd Federal Appeals Court Judge. As Justice Department Official, Readler Fought the Affordable Care Act. The New York Times, Carl Hulse, Wednesday, 6 March 2019: "The Senate on Wednesday confirmed Chad A. Readler of Ohio as President Trump's 33rd federal appeals court judge despite bipartisan criticism that as a Justice Department official in the Trump administration he had shirked his official responsibility to defend the Affordable Care Act when it was challenged in court. Mr. Readler's nomination is just the latest to divide the Senate as Republicans renew their drive to fill federal district and circuit court vacancies while gearing up to force through a Senate rules change to accelerate the confirmation process for the remainder of Mr. Trump's tenure."
Democratic National Committee rejects Fox News for debates, citing Jane Mayer's New Yorker article, The Washington Post, Paul Farhi, Wednesday, 6 March 2019: "The Democratic National Committee has decided to exclude Fox News Channel from televising any of its candidate debates during the 2019-2020 cycle as a result of published revelations detailing the cable network's close ties to the Trump administration. In a statement Wednesday, DNC Chairman Tom Perez cited a story in the New Yorker magazine this week that detailed how Fox has promoted President Trump's agenda. The article, titled 'The Making of the Fox News White House,' suggested that the news network had become a 'propaganda' vehicle for Trump. 'I believe that a key pathway to victory is to continue to expand our electorate and reach all voters,' said Perez in his statement to The Washington Post. 'That is why I have made it a priority to talk to a broad array of potential media partners, including Fox News. Recent reporting in the New Yorker on the inappropriate relationship between President Trump, his administration and Fox News has led me to conclude that the network is not in a position to host a fair and neutral debate for our candidates. Therefore, Fox News will not serve as a media partner for the 2020 Democratic primary debates.' Hours later, Trump responded to the decision by suggesting he might seek to retaliate. 'Democrats just blocked @FoxNews from holding a debate,' he said in a tweet Wednesday night. 'Good, then I think I'll do the same thing with the Fake News Networks and the Radical Left Democrats in the General Election debates!'" See also, Democratic National Committee (DNC) Bars Fox News From Hosting 2020 Primary Debates, NPR, Jessica Taylor, Wednesday, 6 March 2019. See also, Democrats Reject Fox News as 2020 Debate Host, Citing Ties to Trump, The New York Times, Michael M. Grynbaum and Astead W. Herndon, Wednesday, 6 March 2019.
Democrats have a new bill to bring back the net neutrality rules Trump's Federal Communications Committee (FCC) chair Ajit Pai killed, CNBC, Todd Haselton, Wednesday, 6 March 2019: "House and Senate Democrats on Wednesday unveiled a new two-page bill called the 'Save the Internet Act,' which proposes reinstating net neutrality rules that were repealed two years ago. '86 percent of Americans oppose the Trump assault on net neutrality, including 82 percent of Republicans,' House Speaker Nancy Pelosi, D-Calif., said in a press conference announcing the bill. 'With the Save the Internet Act, Democrats are honoring the will of the people and restoring the protections that do this: Stop unjust discriminatory practices by ISPs that try to throttle the public browsing speed, block your internet access and increase your costs, giving to entrepreneurs and small businesses a level playing field and ensuring American innovation can continue to be the envy of the world,' Pelosi said. Sen. Chuck Schumer, D-N.Y., said he expects the bill to pass both the Senate and the House."
House Oversight Committee launches investigation into alleged voter suppression in Georgia, The Washington Post, Felicia Sonmez and Vanessa Williams, Wednesday, 6 March 2019: "The House Oversight Committee announced Wednesday that it is launching an investigation into allegations of voter suppression in Georgia's November midterm elections. The move comes months after Republican Brian Kemp, then Georgia's secretary of state, eked out a win over Democratic nominee Stacey Abrams in a gubernatorial race marred by voting irregularities. Abrams has since formed a new organization, Fair Fight Georgia, aimed at battling voter suppression."
Trump's sons entrusted their private hunting retreat to a caretaker. He was working in the country illegally. The Washington Post, Joshua Partlow, Nick Miroff, and David A. Fahrenthold, Wednesday, 6 March 2019: "One morning last May, Eric Trump sent a text message to the caretaker of the shooting range he and his brother own in Upstate New York. The weather was getting warmer, and it was time to plant crops to attract deer that the Trumps and their friends could hunt. 'Juan — how are the fields coming along,' Eric Trump wrote to Juan Quintero. 'They need to be planted in the next week or so in order to make the season. Hope you are great.' 'I'm working in it,' Quintero replied in his limited English. Quintero, 42, was so trusted by the Trumps that he had not one but two jobs working for the family. He was a greenskeeper at the Trump National Golf Club Hudson Valley in Hopewell Junction, N.Y., where he would work eight-hour shifts on weekdays. Then he would put in five more hours each day as a contractor at the 171-acre hunting retreat called Leather Hill Preserve, which serves as a private weekend playground for President Trump's sons and the property's co-owners. He also was an immigrant from Mexico who had crossed the border more than two decades ago and was working illegally in the United States."
Thursday, 7 March 2019, Day 777:
Paul Manafort Is Sentenced to Less Than 4 Years in 1 of 2 Cases Against Him, The New York Times, Sharon LaFraniere, Thursday, 7 March 2019: "Paul Manafort, the political consultant and Trump presidential campaign chairman whose lucrative work in Ukraine and ties to well-connected Russians made him a target of the special counsel, Robert S. Mueller III, was sentenced on Thursday to nearly four years in prison in the financial fraud case that left his grand lifestyle and power-broker reputation in ruins. The sentence in the highest-profile criminal case mounted by the special counsel's office was far lighter than the 19- to 24-year prison term recommended under sentencing guidelines. Judge T. S. Ellis III of the United States District Court in Alexandria, Va., said that although Mr. Manafort's crimes were 'very serious,' following the guidelines would have resulted in an unduly harsh punishment. A team of Mr. Mueller's prosecutors sat glum-faced as Judge Ellis delivered his decision. Mr. Manafort, who has gout and came to the hearing in a wheelchair with his foot heavily bandaged, had asked the judge for compassion. 'To say I feel humiliated and ashamed would be a gross understatement,' he said in a barely audible voice, reading from a prepared statement." See also, Paul Manafort is sentenced to 47 months in prison, far short of what had been expected and recommended, CNN, Katelyn Polantz, updated on Friday, 8 March 2019: "Lobbyist and former Trump campaign chairman Paul Manafort learned on Thursday that he will serve almost four years in prison — far short of what had been expected and recommended — for financial fraud convictions obtained by special counsel Robert Mueller as he investigated Manafort's alleged collusion with the Russian government in 2016. The crimes, though serious among white-collar offenses, did not relate directly to Manafort's work as Trump's 2016 campaign chairman…. Manafort, 69, had been facing up to 25 years in prison, a sentence that could have essentially kept him in jail for the rest of his life." See also, Manafort's 'mind-boggling' 47-month sentence prompts debate over judicial system's 'blatant inequities,' The Washington Post, Reis Thebault and Michael Brice-Saddler, published on Friday, 8 March 2019: "The sentencing of Paul Manafort, former chairman of President Trump's campaign, was highly anticipated, capping a significant chapter in Robert S. Mueller III's special counsel investigation. But it was an unlikely candidate to become the latest example of a conflict that has vexed legal professionals and activists for decades: systemic inequality in the criminal justice system." See also, Condemnations of Paul Manafort's lenient sentence showcase inequities in the criminal justice system, The Washington Post, James Hohmann, published on Friday, 8 March 2019: "A chorus of Democratic presidential candidates quickly seized on the news [of Manafort's lenient sentence] to offer broader critiques of the justice system." See also, Alexandria Ocasio-Cortez says the lenient sentence for Paul Manafort shows justice isn't 'blind,' it's 'bought,' The Week, Catherine Garcia, Thursday, 7 March 2019: "Rep. Alexandria Ocasio-Cortez (D-N.Y.) sees Paul Manafort's 47-month sentence for bank and tax fraud as further proof that the criminal justice system is broken. On Thursday evening, MSNBC's Ari Melber tweeted that the sentence is 'far below' the recommended 20 years, despite 'extensive felonies and post-conviction obstruction.' This is a 'reminder of the blatant inequalities in our justice system that we all know about, because they reoccur every week in courts across America.' Ocasio-Cortez agreed. 'Paul Manafort getting such little jail time for such serious crimes lays out for the world how it's almost impossible for rich people to go to jail for the same amount of time as someone who is lower income,' she tweeted. 'In our current broken system, "justice" isn't blind. It's bought.'"
House overwhelmingly passes broad measure condemning hate in response to Representative Ilhan Omar's alleged anti-Semitic comments, The Washington Post, Mike DeBonis, Felicia Sonmez, and John Wagner, Thursday, 7 March 2019: "Democrats engineered a House vote broadly condemning hatred on Thursday in an attempt to move past alleged anti-Semitic comments by a freshman Muslim congresswoman — a battle that has torn the party apart and stymied attempts to present a unified agenda. The 407-to-23 vote capped days of frustration and anger over the comments by Rep. Ilhan Omar (D-Minn.) that have overshadowed Democratic policies — both legislation and investigations of President Trump — and raised questions about whether Speaker Nancy Pelosi (D-Calif.) could keep her fractious caucus together…. Even crafting the generic resolution against bigotry proved difficult for Democrats on Thursday, after some groups objected to being omitted from an initial version. The resolution was revised shortly before the vote to add Latinos, Asian Americans and LGBT people to a list of groups subject to hate. The resolution condemned anti-Semitism and discrimination against Muslims in equal measure, a shift from a draft circulated Monday that rebuked only anti-Semitism. Neither mentioned Omar nor her comments specifically." See also, House Votes to Condemn All Hate as Anti-Semitism Debate Overshadows Congress, The New York Times, Sheryl Gay Stolberg, Thursday, 7 March 2019: "It started as a resolution condemning anti-Semitism. Then, anti-Muslim bias was added in. After that came white supremacy. And by the end, it cited 'African-Americans, Native Americans, and other people of color, Jews, Muslims, Hindus, Sikhs, immigrants and others' victimized by bigotry. The resolution condemning 'hateful expressions of intolerance,' which passed the House by an overwhelming 407-to-23 vote Thursday afternoon, was as much a statement of Democrats' values as their factionalism." See also, Bernie Sanders defends Ilhan Omar: We Can't equate anti-Semitism with 'legitimate criticism' of Israel, The Hill, Tal Axelrod, published on Wednesday, 6 March 2019: "Sen. Bernie Sanders (I-Vt.) defended Rep. Ilhan Omar (D-Minn.) on Wednesday amid an avalanche of criticism she's received over comments about Israel that some have slammed as anti-Semitic. Sanders, who is running for president in 2020 and in 2016 became the first Jewish politician to win a state's presidential primary, said he fears a House resolution intended to rebuke Omar over the comments could end up stifling legitimate debate over the Israeli government's policies. 'Anti-Semitism is a hateful and dangerous ideology which must be vigorously opposed in the United States and around the world. We must not, however, equate anti-Semitism with legitimate criticism of the right-wing, Netanyahu government in Israel. Rather, we must develop an even-handed Middle East policy which brings Israelis and Palestinians together for a lasting peace,' he said in a statement to The Hill." See also, Bernie Sanders comes out quickly and forcefully on the side of Representative Ilhan Omar, Politico, Marc Caputo and Holly Otterbein, Thursday, 7 March 2019: "When the latest controversy erupted over Rep. Ilhan Omar's comments about Israel, only one 2020 presidential candidate rushed to her defense: Bernie Sanders. The Vermont senator, the only Jewish candidate in the Democratic primary, embraced the African-American, Muslim congresswoman and called out House Democrats for 'stifling' debate about Israel while also warning against equating 'anti-Semitism with legitimate criticism of the right-wing, Netanyahu government in Israel.' No other presidential contender came out as quickly — or as forcefully — as Sanders, who laid down a clear line in the crowded Democratic field between those running as true progressives on foreign policy and those who support an existing U.S. policy that tends to favor Israel over Palestine." See also, 'Justice is bought': the lenient sentence for Paul Manafort draws accusations of privilege, The Guardian, Hannah Ellis-Petersen, published on Friday, 8 March 2019: "Lawyers and politicians have voiced their outrage at the 47-month prison sentence handed to Paul Manafort, Donald Trump's former campaign manager, for bank and tax fraud, arguing that white privilege and wealth had led to privileged treatment under the law. Manafort had pleaded with the judge, TS Ellis, to show compassion in his sentencing at the court in Virginia. The federal sentencing guidelines for serious fraud cases such as this are between 19 and 24 years in prison, but Ellis described the guidelines as 'excessive' and 'out of whack,' saying Manafort had no prior criminal history and had lived 'an otherwise blameless life.' The judge sentenced Manafort to three years and 11 months behind bars, acknowledging: 'I don't expect the sentence I'm about to announce to meet with everyone's approval.' It was met with a wave of anger from many. Alexandria Ocasio-Cortez, the popular and outspoken Democrat who is US Representative for New York's 14th congressional district, tweeted that Manafort's sentence showed that 'in our current broken system, "justice" isn't blind. It's bought.'"
Rain is melting Greenland's ice, even in winter, raising fears about sea level rise, Science, Alex Fox, Thursday, 7 March 2019: "Rising global temperatures are making Greenland feel a bit more like the United Kingdom—and that's bad news for the ice sheet that covers the massive arctic island. Rain is becoming more frequent, melting ice and setting the stage for far more melt in the future, according to a new study. Even more disturbing, researchers say, is that raindrops are pockmarking areas of the ice sheet even in the dead of winter and that as the climate warms, those areas will expand."
U.S. Court of Appeals for the 9th Circuit rules immigrant may seek judicial review of expedited deportation, The Washington Post, Maria Sacchetti, Thursday, 7 March 2019: "A U.S. appeals court ruled Thursday that a Sri Lankan immigrant can appeal his fast-track deportation order to the federal courts, after immigration officials attempted to expel him without a full hearing. The American Civil Liberties Union, which filed the lawsuit, called the ruling 'historic' and said it could affect thousands of immigrants apprehended at the border and subjected to 'expedited removal,' a streamlined deportation process that President Trump wants to expand…. The ruling, by three Democratic appointees in the U.S. Court of Appeals for the 9th Circuit, centers on the case of Vijayakumar Thuraissigiam, an immigrant who crossed the southern border illegally in 2017 and asked for asylum, saying Sri Lankan government agents had abducted, beaten and nearly drowned him for backing a minority political candidate."
Michael Cohen sues the Trump Organization over millions in unpaid legal fees, The Washington Post, Felicia Sonmez, Thursday, 7 March 2019: "Michael Cohen, President Trump's former personal lawyer, is suing the Trump Organization for failing to reimburse him millions of dollars for his legal fees, fines and other costs. Cohen, who testified before Congress last week at an explosive House Judiciary Committee hearing, said in a lawsuit filed Thursday in New York that the Trump Organization had breached a July 2017 agreement under which it agreed to cover the costs Cohen incurred while participating in ongoing investigations into his work for the company. Cohen is seeking more than $1.9 million in attorneys' fees as well as an additional $1.9 million that he has been ordered to pay as part of his sentence for crimes he committed while working for Trump. 'All of these amounts were subject to the Trump Organization's indemnification agreement,' the lawsuit states." See also, Michael Cohen Sues the Trump Organization, Saying He Was Denied $1.9 Million in Fees, The New York Times, Michael Gold, Thursday, 7 March 2019: "Michael D. Cohen, the former personal lawyer and fixer for President Trump, sued the Trump Organization on Thursday. He accused the company of breaking a contract when it refused to pay about $1.9 million in legal costs after he began cooperating with federal prosecutors. "The lawsuit, filed in State Supreme Court in Manhattan, said that the Trump Organization had failed to live up to an agreement to pay for any legal fees or related costs Mr. Cohen incurred in his work with the Trump Organization." See also, Michael Cohen sues the Trump Organization, CNN, Erica Orden, Thursday, 7 March 2019.
Michael Cohen's current lawyer, Lanny J. Davis, says Cohen told a representative to ask Trump's team about a pardon in 2018, The Washington Post, Karoun Demirjian and Robert Costa, Thursday, 7 March 2019: "Michael Cohen's former legal team reached out to President Trump's lawyers seeking a pardon, Cohen's current attorney said late Wednesday, largely settling speculation about who initiated conversations about the matter but raising new questions about whether Cohen was honest in his public testimony to Congress last week. Cohen's lawyer Lanny J. Davis said in an interview that Cohen directed his former attorney, Stephen Ryan, to contact Trump's representatives after they 'dangled' the possibility of pardons 'in their public statements.' Davis did not specify which public statements swayed Cohen, saying only that the outreach took place before federal law enforcement raided Cohen's home and office in April 2018. 'They had been dangling it for a while, and it was a constant refrain,' Davis said, referring to Trump representatives' comments on pardons. 'So Michael had his attorney reach out to Rudolph W. Giuliani.'" See also, Lanny Davis, Michael Cohen's Current Lawyer, Says Cohen Told Stephen Ryan, His Former Lawyer, to Seek Trump Pardon, The Wall Street Journal, Rebecca Ballhaus, published on Wednesday, 6 March 2019: "Michael Cohen, a former lawyer for President Trump, directed his attorney last spring to inquire about the possibility of a presidential pardon, weeks after federal agents raided his properties, Mr. Cohen's lawyer said Wednesday, apparently contradicting his testimony before a House committee last week. The Wall Street Journal previously reported that Stephen Ryan, Mr. Cohen's attorney at the time, discussed the possibility of a pardon with lawyers for Mr. Trump in the weeks after the Federal Bureau of Investigation in April raided Mr. Cohen's home, office and hotel room. The president's lawyers, including Jay Sekulow, Rudy Giuliani and Joanna Hendon, dismissed the idea of a pardon at the time, people familiar with the discussions said. But at least one of them, Mr. Giuliani, left open the possibility that the president could grant Mr. Cohen one in the future, they said. In testimony before the House Oversight Committee last week, Mr. Cohen said: 'I have never asked for, nor would I accept, a pardon from Mr. Trump.'" 
Top Democrats on the House Judiciary Committee seek records from Trump over reports of possible interference in AT&T-Time Warner deal, The Washington Post, Brian Fung and Tony Romm, Thursday, 7 March 2019: "House Democrats pressed the Trump administration on Thursday over its handling of the AT&T-Time Warner merger, requesting information from the White House and the Justice Department that could shed light on whether President Trump or his allies interfered in regulators' review of the $85 billion deal. In a pair of letters sent to Justice Department antitrust chief Makan Delrahim and White House Counsel Pat Cipollone, top Democrats on the House Judiciary Committee requested documents and communications logs between Trump and senior officials — including Gary Cohn, the former director of the National Economic Council. The letters come days after the New Yorker reported that Trump had asked Cohn to reach out to the Justice Department to try to block the deal, which Cohn reportedly refused to do. The mere perception of White House interference 'undermines public trust,' the lawmakers said. 'The reports of attempted political intervention into antitrust enforcement harkens to similar allegations during the Nixon Administration,' wrote Reps. Jerrold Nadler (D-N.Y.) and David N. Cicilline (D-R.I.). 'The fact of actual interference would constitute a serious abuse of power,' they added."
'Perpetrators Love Non-Disclosure Clauses": Diana Falzone, the Fox News Reporter Who First Discovered the Stormy Daniels Affair, Argues Against Non-Disclosure Agreements, Vanity Fair,  Diana Falzone, Thursday, 7 March 2019: "On Monday morning, The New Yorker published a piece of reportage by Jane Mayer depicting the lengths to which Fox News, my former employer, has gone to gratify Donald Trump and his administration. It's already public knowledge that Trump tunes in to Fox regularly and has his opinions formed by the likes of Sean Hannity and Laura Ingraham. Nor would it be unexpected that Fox might benefit from a relationship with its most loyal viewer. (Among the article's many assertions, Mayer claims that Trump wanted to block AT&T's $85 billion acquisition of Time Warner, which 'many people suspected' was a personal rebuke to CNN and his old frenemy, Jeff Zucker. The deal went through.) Perhaps some readers were surprised to learn the extent to which the interests of Fox News align with Trump. Some may have been surprised, in particular, to read a passage in Mayer's piece depicting FoxNews.com editors spiking a story from a reporter about the president's affair with a porn star named Stormy Daniels. The reporter was eventually told, 'Good reporting, kiddo. But Rupert wants Donald Trump to win. So just let it go.' After the story's publication, my phone lit up with text messages. After all, I was that reporter. But there isn't much that I can say about the incident in Mayer's story, because I am subject to an N.D.A. In March 2018, I settled a lawsuit that I brought against Fox News claiming gender and disability discrimination and retaliation. The settlement contained a non-disclosure clause. I was in the middle of a high-risk pregnancy and wanted to move on with my life."
Staff in the U.S. Embassy in Saudi Arabia Say Jared Kushner Shut Them Out of Saudi Meetings. When a member of the administration travels overseas, the embassy often helps coordinate the trip. Not when Jared Kushner meets with his buddy Saudi Crown Prince Mohammed bin Salman. The Daily Beast, Erin Banco, Thursday, 7 March 2019: "Officials and staffers in the U.S. embassy in Riyadh said they were not read in on the details of Jared Kushner's trip to Saudi Arabia or the meetings he held with members of the country's royal court last week, according to three sources with knowledge of the trip. And that's causing concern not only in the embassy but also among members of Congress. On his trip to the Middle East, Kushner stopped in Riyadh. While there, he met with Saudi Crown Prince Mohammed bin Salman and King Salman to discuss U.S.-Saudi cooperation, the Israeli-Palestinian conflict and economic investment in the region, according to the White House. But no one from the embassy in Riyadh was in the meetings, according to those same sources. The State Department did have a senior official in attendance, but he was not part of the State Department team in Saudi. He is a senior member of the department focused on Iran, according to a source with direct knowledge of the official's presence in Riyadh."
Senate Minority leader Charles Schumer says D.C. statehood is a priority, a first for Senate Democrats, The Washington Post, Fenit Nirappil and Jenna Portnoy, Thursday, 7 March 2019: "Senate Minority Leader Charles E. Schumer (D-N.Y.) on Thursday made D.C. statehood a priority for the Democratic caucus for the first time. Schumer touted statehood among his top three ways to bolster voting rights, a day before the House is expected to pass a sweeping resolution on the topic that includes a call to make the District the 51st state. It would be the first time either chamber of Congress has endorsed D.C. statehood. 'Even though we don't talk about it enough, we have a population larger than two states living here in Washington, D.C., without full congressional representation,' Schumer said in a Senate floor speech Thursday. The developments provide a boost to longtime statehood proponents who have struggled to consolidate Democratic support."
House Democrats Will Vote on Sweeping Anti-Corruption Legislation. Here's What's in It. The New York Times, Catie Edmondson, Thursday, 7 March 2019: "The House will vote on Friday on the Democrats' signature piece of legislation, a sprawling compendium of ballot access, campaign-finance transparency and anti-corruption proposals devised to restore public trust in government. The sweeping measure — as much a campaign platform as an actual piece of legislation — is intended to show the voters who catapulted Democrats into the majority that they are following through on their campaign pledges. The bill, nearly 700 pages, aims to dismantle barriers to voting, end big money in politics and impose stricter ethics rules on federal officials."
House Democrats Are Flooding Trump World With Demands. Here's a Guide to the Investigations. The New York Times, Nicholas Fandos, Thursday, 7 March 2019: "When they won the majority last year, House Democrats promised a barrage of investigations into President Trump and those around him…. [This article covers] where the investigations stand."
House Intelligence chairman's bill would give Congress investigative materials in case Trump pardons any of the witnesses, The Washington Post, Karoun Demirjian, Thursday, 7 March 2019: "The chairman of the House Intelligence Committee announced proposed legislation Thursday to ensure that Congress gets the investigative records associated with any witnesses in the federal probes of President Trump's campaign, businesses and alleged foreign ties if the president pardons them. Rep. Adam B. Schiff (D-Calif.) framed the bill as an attempt to ensure that, if Trump — or any president who follows him — uses pardons 'to cover up crimes involving any President, his/her family or associates, Congress finds out. Presidents can use a pardon to rectify an injustice,' Schiff wrote on Twitter. 'They may not use it to obstruct justice.'"
U.S. Tries to Squeeze Venezuelan President by Revoking His Allies' Visas, The New York Times, Katie Rogers, Thursday, 7 March 2019: "The Trump administration said Thursday that it had revoked 77 more visas of individuals aligned with President Nicolás Maduro of Venezuela in its rolling campaign against a leader who has thwarted humanitarian aid deliveries and aggressive American-led efforts to install his replacement…. The visa announcement is the latest in a series of relatively modest moves by Washington intended to slowly choke off Mr. Maduro's economic resources."