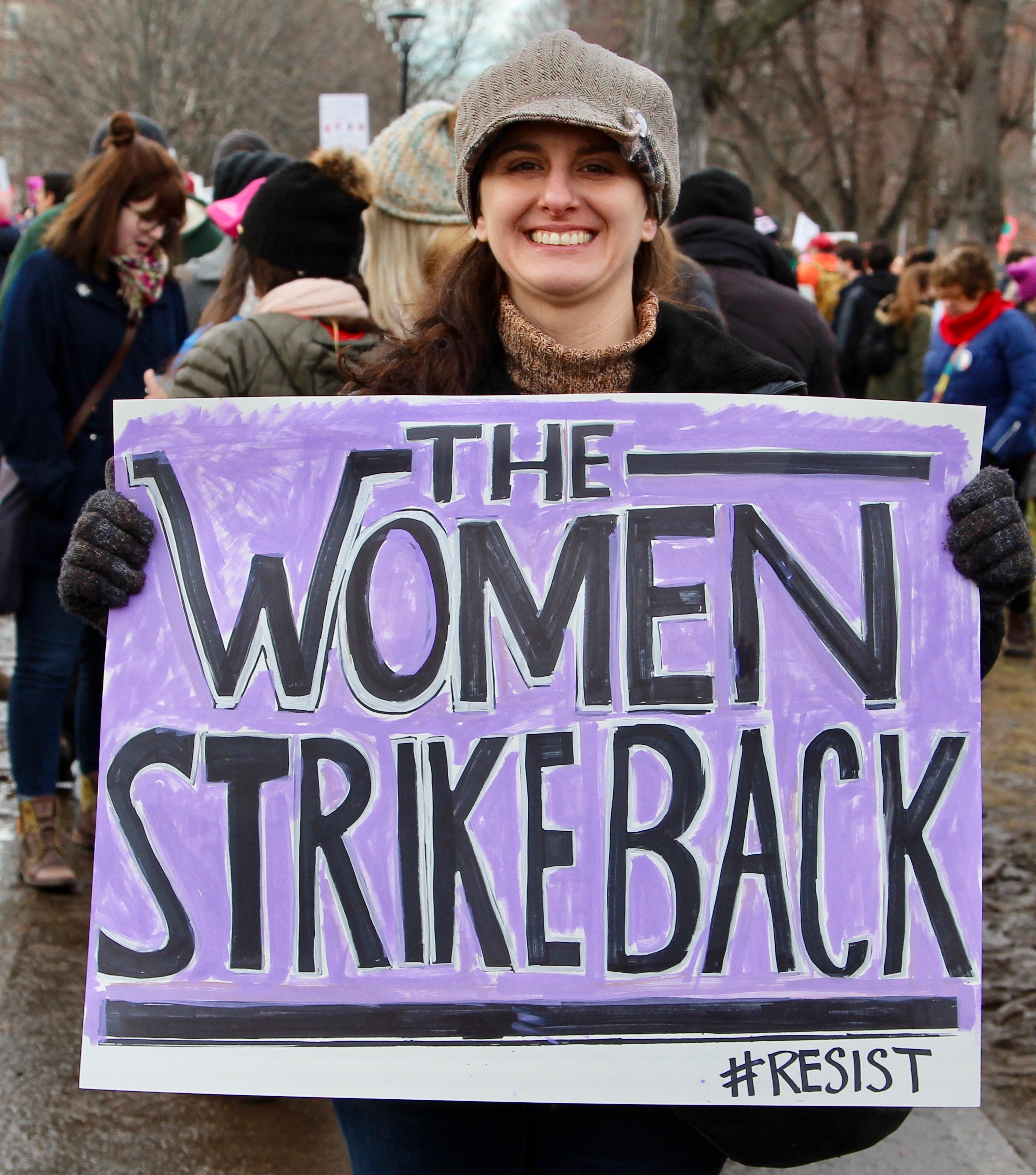 Cambridge, MA, January 2018
Passages in bold in the body of the texts below are my emphasis. This is an ongoing project, and I update the site frequently. Because I try to stay focused on what has actually happened, I usually let the news 'settle' a day or so before posting. I hope readers will peruse the articles in full for a better understanding of the issues and their context; our democracy and our future depend on citizens who can distinguish between facts and falsehoods and who are engaged in the political process.
Friday, 14 December 2018, Day 694:
Texas Judge Reed O'Connor Strikes Down Obama's Affordable Care Act as Unconstitutional, The New York Times, Abby Goodnough and Robert Pear, Friday, 14 December 2018: "A federal judge in Texas struck down the entire Affordable Care Act on Friday on the grounds that its mandate requiring people to buy health insurance is unconstitutional and the rest of the law cannot stand without it. The ruling was over a lawsuit filed this year by a group of Republican governors and state attorneys general. A group of intervening states led by Democrats promised to appeal the decision, which will most likely not have any immediate effect. But it will almost certainly make its way to the Supreme Court, threatening the survival of the landmark health law and, with it, health coverage for millions of Americans, protections for people with pre-existing conditions and much more. In his ruling, Judge Reed O'Connor of the Federal District Court in Fort Worth said that the individual mandate requiring people to have health insurance 'can no longer be sustained as an exercise of Congress's tax power.' Accordingly, Judge O'Connor, a George W. Bush appointee, said that 'the individual mandate is unconstitutional' and the remaining provisions of the Affordable Care Act are invalid. At issue was whether the health law's insurance mandate still compelled people to buy coverage after Congress reduced the penalty to zero dollars as part of the tax overhaul that President Trump signed last December. When the Supreme Court upheld the mandate as constitutional in 2012, it was based on Congress's taxing power. Congress, the court said, could legally impose a tax penalty on people who do not have health insurance. But in the new case, the 20 plaintiff states, led by Texas, argued that with the penalty zeroed out, the individual mandate had become unconstitutional — and that the rest of the law could not be severed from it." See also, Federal judge in Texas rules entire Obama health-care law is unconstitutional, The Washington Post, Amy Goldstein, Friday, 14 December 2018: "A federal judge in Texas threw a dagger into the Affordable Care Act on Friday night, ruling that the entire health-care law is unconstitutional because of a recent change in federal tax law. The opinion by U.S. District Judge Reed O'Connor overturns all of the sprawling law nationwide. The ruling came on the eve of the deadline Saturday for Americans to sign up for coverage in the federal insurance exchange created under the law. If the ruling stands, it would create widespread disruption across the U.S. health-care system — from no-charge preventive services for older Americans on Medicare to the expansion of Medicaid in most states, to the shape of the Indian Health Service — in all, hundreds of provisions in the law that was a prized domestic achievement of President Barack Obama."
Michael Cohen Says 'Of Course' Trump Knew Hush Payments Were Wrong, The New York Times, Maggie Haberman and Eileen Sullivan, Friday, 14 December 2018: "Michael D. Cohen said in an interview broadcast Friday that he knew arranging payments during the 2016 campaign to quiet two women who claimed to have had affairs with President Trump was wrong. And, he said, Mr. Trump knew it was wrong at the time, too. 'Of course,' Mr. Cohen, the president's former personal lawyer, said when asked by the ABC News anchor George Stephanopoulos whether the president was fully aware of what he was doing when Mr. Cohen made the payments." See also, Michael Cohen says Trump knew hush-money payments were wrong, contradicting his former boss, The Washington Post, John Wagner, Friday, 14 December 2018: "Michael Cohen, President Trump's former lawyer, said in a television interview Friday that Trump knew it was wrong to make hush-money payments to women who alleged they had affairs with him, directly contradicting claims from the president. Cohen, who has admitted facilitating payments to two women in violation of campaign finance laws, told ABC News that he knew what he was doing was wrong. Asked whether the president also knew it was wrong to make the payments, Cohen replied, 'Of course.' He added that the purpose was to 'help [Trump] and his campaign. He was very concerned about how this would affect the election,' Cohen said. His comments, in an interview on ABC's 'Good Morning America,' are at odds with those of Trump on Thursday in tweets and in a television interview." See also, Kellyanne Conway's Inaccurate Claims About Michael Cohen's Hush-Money Payments, The New York Times, Linda Qiu, Friday, 14 December 2018. See also, Trump's claim that he didn't violate campaign finance law is weak–and dangerous, The Washington Post, George T. Conway III, Trevor Potter, and Neal Katyal, Friday, 14 December 2018: "Last week, in their case against Michael Cohen, federal prosecutors in New York filed a sentencing brief concluding that, in committing the felony campaign-finance violations to which he pleaded guilty, Cohen had 'acted in coordination with and at the direction of Individual-1,' President Trump. And this week, prosecutors revealed that they had obtained an agreement from AMI, the parent company of the National Enquirer, in which AMI admitted that it, too, had made an illegal payment to influence the election. The AMI payment was the product of a meeting in which Trump was in the room with Cohen and AMI President David Pecker. This all suggests Trump could become a target of a very serious criminal campaign finance investigation." See also, Michael Cohen just dealt another big blow to Trump's hush-money defense, The Washington Post, Greg Sargent, Friday, 14 December 2018.
Trump Names Mick Mulvaney Acting Chief of Staff, The New York Times, Michael Tackett and Maggie Haberman, Friday, 14 December 2018: "President Trump announced on Friday that he had selected Mick Mulvaney, his budget director, to serve as acting White House chief of staff, putting a halt — at least for now — to his consideration of a parade of possible candidates, including several who turned him down, to take over one of the most important positions in the federal government. In Mr. Mulvaney, Mr. Trump made a safe choice for a Republican administration — a hard-line conservative and former congressman from South Carolina with a deep understanding of how Congress works and a personal chemistry with the president. Among some senior White House officials, Mr. Mulvaney had long been considered the 'Original Plan B.'" See also, Trump names budget director Mick Mulvaney as acting White House chief of staff, The Washington Post, Philip Rucker, Josh Dawsey, and Damian Paletta, Friday, 14 December 2018: "President Trump on Friday abruptly named Mick Mulvaney, currently the director of the Office of Management and Budget, as acting White House chief of staff, elevating a conservative ideologue with congressional experience to steer the administration through a treacherous phase…. The White House sent mixed messages Friday about the length of Mulvaney's tenure and whether he would be named to the post permanently, with aides saying Trump wanted to preserve flexibility."
Continue reading Week 100, Friday, 14 December – Thursday, 20 December 2018 (Days 694-700)
Special Counsel Robert Mueller Rejects Michael Flynn's Attempt to Portray Himself as a Victim of the F.B.I., The New York Times, Adam Goldman, Friday, 14 December 2018: "The special counsel's office rejected on Friday a suggestion from Michael T. Flynn, President Trump's former national security adviser, that he had been tricked into lying last year to F.B.I. agents investigating Russia's election interference and ties to Trump associates. Prosecutors laid out a pattern of lies by Mr. Flynn to Vice President Mike Pence, senior White House aides, federal investigators and the news media in the weeks before and after the presidential inauguration as he scrambled to obscure the truth about his communications during the presidential transition with Sergey I. Kislyak, the Russian ambassador to the United States at the time…. 'A sitting national security adviser, former head of an intelligence agency, retired lieutenant general and 33-year veteran of the armed forces knows he should not lie to federal agents,' prosecutors for the special counsel, Robert S. Mueller III, wrote in court papers. 'He does not need to be warned it is a crime to lie to federal agents to know the importance of telling them the truth.'" See also, Special counsel Robert Mueller rejects suggestion by Flynn's attorneys that he was misled in FBI interview, The Washington Post, Matt Zapotosky and Devlin Barrett, Friday, 14 December 2018.
The Department of Homeland Security (DHS) Office of Inspector General Has Opened an Investigation Into the Death of a 7-Year-Old Guatemalan Girl in the Custody of U.S. Customs and Border Protection, Bloomberg, Alyza Sebenius and Laura Curtis, Friday, 14 December 2018: "A seven-year-old migrant who died in the custody of U.S. Customs and Border Protection last week didn't receive medical care for more than an hour and a half after her father reported that she was sick, a CBP official said. The account of the girl's illness and care after she was apprehended Dec. 6 crossing the U.S. border in New Mexico conflicts with that of Department of Homeland Security Secretary Kirstjen Nielsen, who said on Fox News earlier Friday that the young migrant received 'immediate care' from authorities…. The DHS Office of Inspector General announced [on] Friday it had opened an investigation into the girl's death and would release a final report publicly. The office also said it would continue an 'ongoing program of unannounced inspections' of CBP and Immigration and Customs Enforcement facilities, and report those results publicly as well."
Women's March rolls out political platform before its third Washington rally, The Washington Post, Marissa J. Lang, Friday, 14 December 2018: "For two years, the Women's March has cultivated an image: fiery protests, rallies, sit-ins, arrests and women taking to the streets en masse with catchy slogans, chants and songs. But a month before its rally on the Mall, the group has announced a change in course. At the Jan. 19 march, the organization plans to unveil a federal policy platform it is calling 'the Women's Agenda' that will outline a 10-prong call to action for lawmakers. The agenda will pinpoint 'realistically achievable' priorities, such as raising the federal minimum wage, addressing violence against women and reproductive rights and passing the long-dormant Equal Rights Amendment, officials said."
Saturday, 15 December 2018, Day 695:
Interior Secretary Ryan Zinke resigns amid investigations into his real estate dealings in his home state of Montana and his conduct while in office, The Washington Post, Juliet Eilperin, Josh Dawsey, and Darryl Fears, Saturday, 15 December 2018: "Interior Department Secretary Ryan Zinke submitted his resignation to the White House Saturday, facing intense pressure to step down because of multiple probes tied to his real estate dealings in his home state of Montana and his conduct while in office. President Trump announced Zinke's exit via Twitter Saturday morning, and offered praise for the departing Interior chief…. Behind the scenes, however, the White House had been pushing Zinke to resign for weeks, administration officials said. Zinke — the first Montanan to serve in a presidential Cabinet — is the fourth Trump Cabinet member to resign under an ethics cloud in less than two years. Health and Human Services Secretary Tom Price, Veterans Affairs Secretary David Shulkin and Environmental Protection Agency chief Scott Pruitt also relinquished their posts after coming under scrutiny for how they spent taxpayer dollars on their travel, among other allegations…. As the leading advocate for Trump's push to expand domestic energy production, the former Navy SEAL and Montana congressman became a lightning rod for controversy. He was hailed by energy industry officials for relaxing Obama-era environmental rules and opening up wide swaths of federal land and federal waters for drilling. But environmental groups assailed his policies and conducted opposition research into his management practices and financial dealings." See also, Ryan Zinke's Likely Successor at the Interior Department Is Former Oil Lobbyist David Bernhardt Who Has Influenced Trump's Energy Policy, The New York Times, Coral Davenport, Saturday, 15 December 2018: "With Interior Secretary Ryan Zinke departing at the end of the year, the agency will likely be run, at least for a time, by its deputy secretary, David Bernhardt, a former oil lobbyist who has played a central role in enacting President Trump's agenda of rolling back conservation measures and opening up public lands to drilling and mining. Mr. Bernhardt's supporters and detractors say that while Mr. Zinke has been the public face of some of the most significant reversals of public land protections in the nation's history, behind the scenes it has been Mr. Bernhardt pulling the policy levers to enact Mr. Trump's aggressive energy agenda."
The Trumps Dodged Taxes Through a Tax Scheme That Artificially Inflated Rents Paid by Their Tenants, The New York Times, Russ Buettner and Susanne Craig, Saturday, 15 December 2018: "They were collateral damage as Donald J. Trump and his siblings dodged inheritance taxes and gained control of their father's fortune: thousands of renters in an empire of unassuming red-brick buildings scattered across Brooklyn, Queens and Staten Island. Those buildings have been home to generations of strivers, municipal workers and newly arrived immigrants. When their regulated rents started rising more quickly in the 1990s, many tenants had no idea why…. As it turned out, a hidden scam lurked behind the mysterious increases. In October, a New York Times investigation into the origins of Mr. Trump's wealth revealed, among its findings, that the future president and his siblings set up a phony business to pad the cost of nearly everything their father, the legendary builder Fred C. Trump, purchased for his buildings. The Trump children split that extra money. Padding the invoices had a secondary benefit for the Trumps, allowing them to inflate rent increases on their father's rent-regulated apartments."
Mounting legal threats surround Trump as nearly every organization he has led is under investigation, The Washington Post, David A. Fahrenthold, Matt Zapotosky, and Seung Min Kim, Saturday, 15 December 2018: "Two years after Donald Trump won the presidency, nearly every organization he has led in the past decade is under investigation. Trump's private company is contending with civil suits digging into its business with foreign governments and with looming state inquiries into its tax practices. Trump's 2016 campaign is under scrutiny by special counsel Robert S. Mueller III, whose investigation into Russian interference has already led to guilty pleas by his campaign chairman and four advisers. Trump's inaugural committee has been probed by Mueller for illegal foreign donations, a topic that the incoming House Intelligence Committee chairman plans to further investigate next year. Trump's charity is locked in an ongoing suit with New York state, which has accused the foundation of 'persistently illegal conduct.'"
Ruling Striking Down Obamacare Moves Health Debate to Center Stage, The New York Times, Sheryl Gay Stolberg, Robert Pear, and Abby Goodnough, Saturday, 15 December 2018: "The decision by a federal judge in Texas to strike down all of the Affordable Care Act has thrust the volatile debate over health care onto center stage in a newly divided capital, imperiling the insurance coverage of millions of Americans while delivering a possible policy opening to Democrats. After campaigning vigorously on a pledge to protect patients with pre-existing medical conditions — a promise that helped return them to the House majority they had lost in 2010 — Democrats vowed to move swiftly to defend the law and to safeguard its protections." See also, Health Law Could Be Hard to Knock Down Despite Judge's Ruling, The New York Times, Jan Hoffman, Robert Pear, and Adam Liptak, Saturday, 15 December 2018: "Could a federal judge in Texas be the catalyst that finally brings down the Affordable Care Act, a law that has withstood countless assaults from Republicans in Congress and two Supreme Court challenges? On the morning after Judge Reed O'Connor's startling ruling that struck down the landmark health law, legal scholars were doubtful. Lawyers on both sides of previous A.C.A. battles said the reasoning behind this one was badly flawed, notably in its insistence that the entire 2010 law must fall because one of its provisions may have been rendered invalid by the 2017 tax overhaul legislation. Had Congress meant to take such radical action, they said, it would have said so at the time." See also, Legal experts rip judge's rationale for declaring Obamacare law invalid, The Washington Post, Devlin Barrett, Saturday, 15 December 2018.
The final agreement at the global climate talks in Poland creates rules for how countries will work together to combat climate change. But frustration remains that the progress doesn't match the urgency of the problem. The Washington Post, Brady Dennis, Griff Witte, and Chris Mooney, Saturday, 15 December 2018: "Weary climate negotiators limped across the finish line Saturday night after days of round-the-clock talks, striking a deal that keeps the world moving forward with plans to curb carbon emissions. But the agreement fell well short of the breakthrough that scientists — and many of the conference's own participants — say is needed to avoid the cataclysmic impacts of a warming planet. The deal struck Saturday at a global conference in the heart of Polish coal country, where some 25,000 delegates had gathered, adds legal flesh to the bones of the 2015 Paris agreement, setting the rules of the road for how nearly 200 countries cut their production of greenhouse gases and monitor each other's progress. The agreement also prods countries to step up their ambition in fighting climate change, a recognition of the fact that the world's efforts have not gone nearly far enough. But, like the landmark 2015 agreement in Paris, it does not bind countries to hit their targets. And observers questioned whether it was sufficient given the extraordinary stakes."
The Extinction Rebellion's Direct-Action Climate Activism Comes to New York, The Intercept, Sharon Lerner, Saturday, 15 December 2018: "The New York chapter of Extinction Rebellion held its first planning meeting on Thursday. Incensed and terrified by the accelerating climate crisis, activists gathered in Manhattan to discuss how they might replicate some of the successes the direct-action group has had in the United Kingdom. In London, less than a month after Extinction Rebellion activists blocked roads, occupied bridges, lay down in the street and got arrested to draw immediate attention to the climate crisis, Mayor Sadiq Khan declared a climate emergency, vowing to do 'everything in our power to mitigate the risk' of climate catastrophe. Coincidence? Greg Schwedock doesn't think so. 'That was unthinkable before the Extinction Rebellion,' Schwedock told a standing room-only crowd gathered in a Manhattan co-working space on Thursday night. Dressed in office gear and 'Rise and Resist' sweatshirts, accompanied by their children and at least one dog, the attendees came together with the hope that a New York chapter of the group might have similar success in sparking a response commensurate with the dire crisis. 'Getting a million people to D.C. isn't enough. We need to escalate,' said Schwedock, who emphasized that the group will take the path of disruptive, attention-grabbing civil disobedience, rather than just marching and chanting about the importance of climate change."
Jakelin Caal, the 7-year-old girl who died in Border Patrol custody was healthy before she arrived her father says, The Washington Post, Michael Brice-Saddler, Saturday, 15 December 2018: "The 7-year-old Guatemalan girl who died in U.S. Border Patrol custody was healthy before she arrived, and her family is now calling for an 'objective and thorough' investigation into her death, a representative for the family said Saturday. In a statement, the family's attorneys disputed reports that the girl, Jakelin Caal, went several days without food and water before crossing the border, which contradicts statements by the Department of Homeland Security. Ruben Garcia, founder and executive director of Annunciation House — an El Paso-based nonprofit that aids migrants — said that the girl's father, 29-year-old Nery Caal, said she was healthy and had no preexisting conditions. 'He's been very clear, very consistent that his daughter was healthy, and his daughter very much wanted to come with him,' Garcia said during the news conference."
Sunday, 16 December 2018, Day 696:
New report on Russian disinformation, prepared for the Senate, shows the operation's scale and sweep, The Washington Post, Craig Timberg and Tony Romm, Sunday, 16 December 2018: "A report prepared for the Senate that provides the most sweeping analysis yet of Russia's disinformation campaign around the 2016 election found the operation used every major social media platform to deliver words, images and videos tailored to voters' interests to help elect President Trump — and worked even harder to support him while in office. The report, a draft of which was obtained by The Washington Post, is the first to study the millions of posts provided by major technology firms to the Senate Intelligence Committee, led by Sen. Richard Burr (R-N.C.), its chairman, and Sen. Mark Warner (Va.), its ranking Democrat. The bipartisan panel hasn't said whether it endorses the findings. It plans to release it publicly along with another study later this week. The research — by Oxford University's Computational Propaganda Project and Graphika, a network analysis firm — offers new details of how Russians working at the Internet Research Agency, which U.S. officials have charged with criminal offenses for interfering in the 2016 campaign, sliced Americans into key interest groups for targeted messaging. These efforts shifted over time, peaking at key political moments, such as presidential debates or party conventions, the report found."
Monday, 17 December 2018, Day 697:
California and 15 Other States Ask Judge to Declare Health Law Still in Effect While Ruling Is Appealed, The New York Times, Robert Pear, Monday, 17 December 2018: "California and 15 other states asked a federal judge on Monday to protect current health care coverage for millions of Americans while courts sort out the implications of his ruling that the Affordable Care Act was invalid in its entirety. The states, which support the health care law, said the ruling on Friday, by Judge Reed O'Connor of the Federal District Court in Fort Worth, had caused immense confusion about whether the law was still in effect, and whether consumers were still entitled to its benefits and protections. The states asked Judge O'Connor to clarify whether he meant his decision to have 'any immediate legal effect.'"
Russian Influence Operation on the 2016 Presidential Election Targeted African-Americans on Social Media, The New York Times, Scott Shane and Sheera Frenkel, Monday, 17 December 2018: "The Russian influence campaign on social media in the 2016 election made an extraordinary effort to target African-Americans, used an array of tactics to try to suppress turnout among Democratic voters and unleashed a blizzard of activity on Instagram that rivaled or exceeded its posts on Facebook, according to a report produced for the Senate Intelligence Committee. The report adds new details to the portrait that has emerged over the last two years of the energy and imagination of the Russian effort to sway American opinion and divide the country, which the authors said continues to this day. 'Active and ongoing interference operations remain on several platforms,' says the report, produced by New Knowledge, a cybersecurity company based in Austin, Tex., along with researchers at Columbia University and Canfield Research LLC. One continuing Russian campaign, for instance, seeks to influence opinion on Syria by promoting Bashar al-Assad, the Syrian president and a Russian ally in the brutal conflict there. The New Knowledge report is one of two commissioned by the Senate committee on a bipartisan basis. They are based largely on data about the Russian operations provided to the Senate by Facebook, Twitter and the other companies whose platforms were used. The second report was written by the Computational Propaganda Project at Oxford University along with Graphika, a company that specializes in analyzing social media. The Washington Post first reported on the Oxford report on Sunday." See also, Reports Say That Facebook, Twitter, and YouTube Withheld Russia Data, The New York Times, Sheera Frenkel, Daisuke Wakabayashi, and Kate Conger, Monday, 17 December 2018: "When lawmakers asked YouTube, a unit of Google, to provide information about Russian manipulation efforts, it did not disclose how many people watched the videos on its site that were created by Russian trolls. Facebook did not release the comments that its users made when they viewed Russian-generated content. And Twitter gave only scattered details about the Russian-controlled accounts that spread propaganda there. The tech companies' foot-dragging was described in a pair of reports that the Senate Intelligence Committee published on Monday, in what were the most detailed accounts to date about how Russian agents have wielded social media against Americans in recent years. In the reports, Google, Twitter and Facebook (which also owns Instagram) were described by researchers as having 'evaded' and 'misrepresented' themselves and the extent of Russian activity on their sites. The companies were also criticized for not turning over complete sets of data about Russian manipulation to the Senate." See also, Two comprehensive new reports were prepared for the Senate Intelligence Committee. One of the reports says that Russian disinformation teams targeted special counsel Robert Mueller. The Washington Post, Craig Timberg, Tony Romm, and Elizabeth Dwoskin, Monday, 17 December 2018: "Months after President Trump took office, Russia's disinformation teams trained their sights on a new target: special counsel Robert S. Mueller III. Having worked to help get Trump into the White House, they now worked to neutralize the biggest threat to his staying there. The Russian operatives unloaded on Mueller through fake accounts on Facebook, Twitter and beyond, falsely claiming that the former FBI director was corrupt and that the allegations of Russian interference in the 2016 election were crackpot conspiracies. One post on Instagram — which emerged as an especially potent weapon in the Russian social media arsenal — claimed that Mueller had worked in the past with 'radical Islamic groups.' Such tactics exemplified how Russian teams ranged nimbly across social media platforms in a shrewd online influence operation aimed squarely at American voters. The effort started earlier than commonly understood and lasted longer while relying on the strengths of different sites to manipulate distinct slices of the electorate, according to a pair of comprehensive new reports prepared for the Senate Intelligence Committee and released Monday." See also, Five Takeaways From New Reports on Russia's Social Media Operations, The New York Times, Scott Shane, Monday, 17 December 2018. See also, Russian efforts to manipulate African Americans show sophistication of the disinformation campaign, The Washington Post, James Hohmann, Monday, 17 December 2018. See also, Russian Trolls and the Trump Campaign Both Tried to Depress Black Turnout, The Atlantic, David A. Graham, Monday, 17 December 2018.
Justice Department Asks a Federal Appeals Court to Halt Emoluments Case Against Trump, The New York Times, Sharon LaFraniere, Monday, 17 December 2018: "The Justice Department asked a federal appeals court on Monday to throw out or at least temporarily halt a lawsuit that accuses President Trump of illegally benefiting from his family's business, seeking to block more than three dozen subpoenas for documents from the Trump Organization, the president's trust and other entities. The department acted in response to recent rulings by a federal district judge in a lawsuit brought by the District of Columbia and the State of Maryland. The lawsuit alleges that Mr. Trump has violated the Constitution's anticorruption clauses, in part by accepting payments from foreign officials who patronize the Trump International Hotel, only blocks from the White House." See also, Trump Still Makes Money From His Properties. Is This Constitutional? The New York Times, Karen Yourish and Larry Buchanan, Monday, 17 December 2018: "The Constitution prohibits the president from accepting payments from foreign and domestic governments. President Trump owns hotels and other properties that are frequented by foreign and domestic government officials. These facts, claim plaintiffs in two lawsuits that have cleared several hurdles, add up to repeated and multiple violations of the Constitution by the president."
How Trump Made War on German Chancellor Angela Merkel and Other European Leaders, The New Yorker, Susan B. Glasser, published online on Monday, 17 December 2018 and in the print edition of 14 & 31 December 2018 issue: "European leaders now worry that Trump's illiberal aims go well beyond his insistent demands on Merkel to pay more for NATO and stop shipping so many cars to the U.S. 'Many European leaders have told me that they are convinced that President Trump is determined to destroy the E.U.,' a former senior U.S. official told me. Trump has begun publicly calling the E.U. a 'foe,' and promoting the resurgence of nationalism, which Macron and Merkel see as a direct threat. Trump's Secretary of State, Mike Pompeo, in a recent speech at the German Marshall Fund in Brussels, attacked the United Nations, the E.U., the World Bank, and the International Monetary Fund, and derided what he called Europe's flawed vision of multilateralism as 'an end to itself.'"
Education Secretary Betsy DeVos Plans to Rescind Obama-Era School Discipline Policies That Were Aimed at Ensuring That Minority Students Were Not Unfairly Disciplined, The New York Times, Erica L. Green and Katie Benner, Monday, 17 December 2018: "The Trump administration is planning to roll back Obama-era policies aimed at ensuring that minority children are not unfairly disciplined, arguing that the efforts have eased up on punishment and contributed to rising violence in the nation's schools, according to documents obtained by The New York Times. The decision culminates a nearly yearlong effort begun by the Trump administration after the massacre at Marjory Stoneman Douglas High School in Parkland, Fla. The deaths of 17 students and staff members on Feb. 14 prompted lawmakers in both parties to demand tougher gun laws, but after a brief flirtation with gun control, President Trump abandoned that focus and instead empowered a school safety commission, led by Education Secretary Betsy DeVos. Almost immediately, the commission turned away from guns and instead scrutinized the Obama administration's school discipline policies, though none of the most high-profile school shootings were perpetrated by black students. The commission's focus was part of a broader effort to reject the previous administration's race-conscious education efforts, which have included siding with Asian students suing Harvard to end affirmative action and delaying an Obama-era rule to prevent disproportionate numbers of minority children from being funneled into special education classes."
Tuesday, 18 December 2018, Day 698:
Senate Passes Bipartisan Criminal Justice Bill, The New York Times, Nicholas Fandos, Tuesday, 18 December 2018: "The Senate overwhelmingly approved on Tuesday the most substantial changes in a generation to the tough-on-crime prison and sentencing laws that ballooned the federal prison population and created a criminal justice system that many conservatives and liberals view as costly and unfair. The First Step Act would expand job training and other programming aimed at reducing recidivism rates among federal prisoners. It also expands early-release programs and modifies sentencing laws, including mandatory minimum sentences for nonviolent drug offenders, to more equitably punish drug offenders. But the legislation falls short of benchmarks set by a more expansive overhaul proposed in Congress during Barack Obama's presidency and of the kinds of changes sought by some liberal and conservative activists targeting mass incarceration. House leaders have pledged to pass the measure this week, and President Trump, whose support resuscitated a yearslong overhaul effort last month, said he would sign the bill. Even as both sides acknowledged concessions, Tuesday's vote was an important first step for the unlikely coalition of liberals and conservatives — including the American Civil Liberties Union, the American Conservative Union, Koch brothers and the liberal Center for American Progress — who locked arms in recent years and pushed lawmakers to reconsider the way the federal government administers justice three decades after the war on crime peaked. In one of this Congress's final acts, every Democrat and all but 12 Republicans voted in favor of the legislation — an outcome that looked highly unlikely this month amid skepticism from Republican leaders." See also, Senate overwhelmingly backs overhaul of criminal justice system, The Washington Post, John Wagner and Karoun Demirjian, Tuesday, 18 December 2018. See also, The First Step Act Is Not Sweeping Criminal Justice Reform–and the Risk Is That It Becomes the Only Step, The Intercept, Natasha Lennard, published on Wednesday, 19 December 2018.
'I'm not hiding my disgust or my disdain': Veteran judge Emmet G. Sullivan upends hopes of Trump allies as he spotlights Flynn's misdeeds, The Washington Post, Carol De. Leonnig and Rosalind S. Helderman, Tuesday, 18 December 2018: "For a full eight minutes, U.S. District Judge Emmet G. Sullivan read aloud an inventory of Michael Flynn's lies — describing his 'disgust' that President Trump's national security adviser sought to deceive FBI agents while 'on the premises of the White House.' Flynn, a retired general who is the highest-ranking Trump aide to plead guilty as part of the special counsel investigation, listened tensely, his face tight, as the judge ticked through his misdeeds. This was not how Flynn's supporters or Trump thought Tuesday's sentencing hearing would unfold. They had pinned their hopes on Sullivan, an independent-minded jurist with a history of ferreting out prosecutorial misconduct, as the one who would reveal overreach by special counsel Robert S. Mueller III and the FBI. Some Flynn allies even speculated the judge might toss out Flynn's guilty plea and clear his name. Instead, the 71-year-old ­veteran jurist used his platform to puncture conspiracy theories that paint Flynn as a victim of deep-state persecution. And he reminded the country of a few simple creeds commonly held in courthouses but increasingly dismissed by the president's allies: Lying to the FBI is against the law. Breaking the law is bad. People who work in the White House are supposed to be held to a higher standard. 'This is a very serious offense,' Sullivan told Flynn, even after Mueller's prosecutors told the judge they agreed that Flynn should face little to no incarceration because he cooperated with their investigation." See also, Michael Flynn's sentencing delayed after judge tells the ex-Trump adviser he might not avoid prison time, The Washington Post, Spencer S. Hsu, Matt Zapotosky, and Carol D Leonnig, Tuesday, 18 December 2018: "A federal judge on Tuesday postponed the sentencing for Michael Flynn after he lambasted President Trump's former national security adviser for trying to undermine the country and warned he might not spare Flynn from prison. The stunning development means that special counsel Robert S. Mueller III's engagement with Flynn will continue for some months, leaving Flynn to wonder whether he will lose his freedom. Flynn's attorney requested the delay after the judge's opinion became apparent, hoping further cooperation with law enforcement would earn the court's mercy." See also, 'Not Hiding My Disgust': Judge Emmet G. Sullivan Rebukes Michael Flynn and Then Delays His Sentencing, The New York Times, Sharon LaFraniere and Adam Goldman, Tuesday, 18 December 2018: "A federal judge transformed a seemingly straightforward sentencing hearing for Michael T. Flynn, President Trump's first national security adviser, into a dramatic showdown on Tuesday, expressing 'disgust' at Mr. Flynn's efforts to mislead federal investigators and dismissing suggestions he had been treated unfairly. In an extraordinary two-hour session in Federal District Court in Washington, the judge, Emmet G. Sullivan, left no doubt that he viewed Mr. Flynn's crimes as serious enough to warrant prison time despite a recommendation from prosecutors that he receive a lenient sentence. But Judge Sullivan gave Mr. Flynn the option of postponing his sentencing so he had additional time to prove the value of his cooperation with federal prosecutors. Mr. Flynn promptly took up the offer, delaying a decision on his fate at least until March…. [U]nder questioning by Judge Sullivan, Mr. Flynn acknowledged that he knew it was a crime to lie to the F.B.I. and he reiterated his guilt." See also, Special counsel Robert Mueller releases memo summarizing FBI's interview with Michael Flynn, CNN, Katelyn Polantz, Tuesday, 18 December 2018.
Trump Foundation Will Dissolve, Accused of 'Shocking Pattern of Illegality,' The New York Times, Shane Goldmacher, Tuesday, 18 December 2018: "The Donald J. Trump Foundation, once billed as the charitable arm of the president's financial empire, agreed to dissolve on Tuesday and give away all its remaining assets under court supervision as part of an ongoing investigation and lawsuit by the New York attorney general. The foundation was accused by the attorney general, Barbara Underwood, of 'functioning as little more than a checkbook to serve Mr. Trump's business and political interests,' and of engaging in 'a shocking pattern of illegality' that included unlawfully coordinating with Mr. Trump's 2016 presidential campaign. In addition to shuttering the charity, her office has pursued a lawsuit that could bar President Trump and his three oldest children from the boards of other New York charities, as well as force the payment of millions in restitution and penalties. 'This is an important victory for the rule of law, making clear that there is one set of rules for everyone,' Ms. Underwood said in announcing the agreement." See also, Trump agrees to shut down his charity amid allegations he used it for personal and political benefit, The Washington Post, David A. Fahrenthold, Tuesday, 18 December 2018: "The shuttering of Trump's charity comes after The Washington Post documented a series of apparent lapses at the foundation. Trump used the charity's funds to pay off legal settlements for his private business, to purchase art that decorated one of his clubs and to make a prohibited political donation."
Trump signed letter of intent for Trump Tower Moscow project despite Giuliani insisting he didn't, CNN, Kate Sullivan, Tuesday, 18 December 2018: "A newly obtained document shows President Donald Trump signed a letter of intent to move forward with negotiations to build a Trump Tower in Russia, despite his attorney Rudy Giuliani claiming on Sunday the document was never signed. CNN's Chris Cuomo obtained a copy of the signed letter of intent that set the stage for negotiations for Trump condominiums, a hotel and commercial property in the heart of Moscow. The letter is dated October 28, 2015, and bears the President's signature. When asked on Sunday about the letter, Giuliani incorrectly told CNN's Dana Bash that it had not been signed. 'It was a real estate project. There was a letter of intent to go forward, but no one signed it,' Giuliani told Bash. The non-binding document is also signed by Andrey Rozov, owner of I.C. Expert Investment Co., the Russian firm that would have been responsible for developing the property. Trump did not tell the public during the 2016 presidential campaign that his company explored the business deal with Russia and instead repeatedly claimed he had 'nothing to do with Russia.' But the project, which was ultimately scrapped, would've given Trump's company a $4 million upfront fee, no upfront costs, a percentage of the sales and control over marketing and design. The deal also included an opportunity to name the hotel spa after Trump's daughter Ivanka."
Trump launches unprecedented reelection machine, Politico, Alex Isenstadt, Tuesday, 18 December 2018: "President Donald Trump is planning to roll out an unprecedented structure for his 2020 reelection, a streamlined organization that incorporates the Republican National Committee and the president's campaign into a single entity. It's a stark expression of Trump's stranglehold over the Republican Party: Traditionally, a presidential reelection committee has worked in tandem with the national party committee, not subsumed it. Under the plan, which has been in the works for several weeks, the Trump reelection campaign and the RNC will merge their field and fundraising programs into a joint outfit dubbed Trump Victory. The two teams will also share office space rather than operate out of separate buildings, as has been custom. The goal is to create a single, seamless organization that moves quickly, saves resources, and — perhaps most crucially — minimizes staff overlap and the kind of infighting that marked the 2016 relationship between the Trump campaign and the party. While a splintered field of Democrats fight for the nomination, Republicans expect to gain an organizational advantage."
Democrats retrace Jakelin Caal's journey before her death and denounce conditions at Border Patrol stations, The Washington Post, Nick Miroff, Tuesday, 18 December 2018: "Democratic lawmakers who came to the Border Patrol station here Tuesday vowing to investigate the death of a 7-year-old migrant girl emerged from their tour with a litany of accusations but few solutions for helping the agency manage the surge of families that has left agents overwhelmed. The congressional delegation, led by members of the House Hispanic Caucus, described a facility jam-packed with families, lacking sufficient medical care and poorly equipped to care for children. 'The only reason this facility is still open as it is now is because these cameras can't get in,' Rep. Al Green (D-Tex.) told reporters who had to wait outside the station, nearly 90 miles north of the border along Interstate 10.  Green said he saw scores of children 'stacked' in holding cells and huddled in foil blankets on concrete floors, alongside toilets lacking privacy screens. 'If one of your cameras could get in there, the public would see what we have seen, and we should shut this down,' he said, 'or we would restructure it so that we could treat human beings in a decent fashion.'" See also, Justice for Jakelin: Lawmakers Demand Answers in Death of 7-Year-Old Girl in Border Patrol Custody, Democracy Now!, broadcast on Wednesday, 19 December 2018.
U.S. and Mexico pledge billions to reduce migration from Central America, The Washington Post, Kevin Sieff and Mary Beth Sheridan, Tuesday, 18 December 2018: "The United States and Mexico announced Tuesday a bilateral assistance program to curb migration from Central America, signaling an early vote of confidence from the Trump administration in the foreign policy of new Mexican President Andrés Manuel López Obrador. The United States announced a total contribution of $10.6 billion, most of which will be allocated from existing aid programs. Around $4.5 billion of that sum comes from new loans, loan guarantees and other private-sector support that could become available through the Overseas Private Investment Corporation (OPIC). The announcement appeared to be largely a symbolic gesture of cooperation between the two governments." See also, U.S., Supporting Mexico's Plan, Will Invest $5.8 Billion in Central America, The New York Times, Gardiner Harris and Azam Ahmed, Tuesday, 18 December 2018: "The United States, joining an effort by Mexico, will commit to investing billions in Central America in hopes of ending the poverty, violence and drug-trafficking that are driving thousands of people in the region to undertake the difficult trek to the United States, the State Department announced on Tuesday. Mexico's new president, Andrés Manuel López Obrador, introduced what he called a 'Marshall Plan' last week to address the root causes of Central American migration: a $30 billion initiative to invest in the region and welcome migrants into Mexico with visas, health care and employment. On Tuesday, the Trump administration signaled its support for the plan, saying it was committing $5.8 billion in private and public investments in Guatemala, Honduras and El Salvador. Much of that amount, however, was previously committed or contingent on the identification of 'commercially viable projects.'"
Hacked European Cables Reveal a World of Anxiety About Trump, Russia, and Iran, The New York Times, David E. Sanger and Steven Erlanger, Tuesday, 18 December 2018: "Hackers infiltrated the European Union's diplomatic communications network for years, downloading thousands of cables that reveal concerns about an unpredictable Trump administration and struggles to deal with Russia, China and the risk that Iran would revive its nuclear program. In one cable, European diplomats described a meeting between President Trump and President Vladimir V. Putin of Russia in Helsinki, Finland, as 'successful (at least for Putin).' Another cable, written after a July 16 meeting, relayed a detailed report and analysis of a discussion between European officials and President Xi Jinping of China, who was quoted comparing Mr. Trump's bullying of Beijing to a 'no-rules freestyle boxing match.'"
Advertisers Flee Tucker Carlson's Fox News Show After He Derides Immigrants, The New York Times, Sapna Maheshwari, Tuesday, 18 December 2018: "The Fox News host Tucker Carlson has lost advertisers after saying on the air last week that allowing certain immigrants into the United States 'makes our own country poorer and dirtier and more divided.' By Tuesday, 11 companies — including IHOP and TD Ameritrade — said they would stop advertising on his prime-time show, 'Tucker Carlson Tonight.' Mr. Carlson made the comments at the start of his Thursday program, during which he discussed the arrival of Central American immigrants in Tijuana, Mexico. In those opening remarks, he mocked those who believe 'we have a moral obligation to accept the world's poor.'" See also, Here Are the Advertisers Boycotting Tucker Carlson's Show, HuffPost, Jenna Amatulli, Tuesday, 18 December 2018. See also, Advertisers recoil as Tucker Carlson says immigrants make the US 'dirtier,' The Guardian, Luke O'Neil, Tuesday, 18 December 2018.
There Are Two Major Efforts on the Left to Reform the Pharmaceutical Industry, One From Bernie Sanders and One From Elizabeth Warren, The Intercept, David Dayen, Tuesday, 18 December 2018: "If I told you that there are two major efforts on the left to reform the pharmaceutical industry, and one relies on market competition while the other establishes a publicly run office to manufacture prescription drugs — to control the means of production, so to speak — you might assume that the first comes from capitalist-to-her-toes Sen. Elizabeth Warren and the second from honeymooned-in-the-USSR Sen. Bernie Sanders. It's actually the opposite. Warren introduced legislation Tuesday with Rep. Jan Schakowsky, D-Ill., that would create an Office of Drug Manufacturing within the Department of Health and Human Services. That office would have the authority to manufacture generic versions of any drug for which the U.S. government has licensed a patent, whenever there is little or no competition, critical shortages, or exorbitant prices that restrict patient access. Last month, Sanders and Rep. Ro Khanna, D-Calif., released their own bill to tackle high drug prices, which would require the government to identify any excessively priced drugs (relative to an international index of list prices) and grant a license to private companies to provide competition with a generic version. The two bills from Warren and Sanders, who are both likely running for president, are actually complementary efforts that deal with different elements of a system that results in Americans paying more for medications than anywhere in the industrialized world. And they reflect a broader attack on the industry from multiple angles."
Martha McSally Is Appointed to Arizona Senate Seat Once Held by John McCain, The New York Times, Jonathan Martin, Tuesday, 18 December 2018: "Gov. Doug Ducey of Arizona on Tuesday appointed Representative Martha McSally to the Senate seat previously held by John McCain, bowing to the preferences of Washington Republicans despite his own misgivings about Ms. McSally's lackluster Senate campaign this year…. In an unusual twist, Ms. McSally will be paired in the Senate with the woman who just beat her, Kyrsten Sinema. It was Ms. McSally's performance in that campaign, which she lost by just over two points after struggling to appeal to moderate voters, that gave Mr. Ducey and his advisers pause about appointing her, according to Republicans familiar with their thinking. But the Senate majority leader, Mitch McConnell, advocated for Ms. McSally, and the governor recognized that she alone had the sort of fund-raising base and statewide name recognition that will be pivotal in 2020, when she will have to run again to serve out Mr. McCain's unexpired term."
The Judicial Council of the 10th Circuit dismisses 'serious' misconduct complaints against Brett Kavanaugh because ethics rules for the judiciary do not extend as high as the Supreme Court, The Washington Post, Ann E. Marimow and Robert Barnes, Tuesday, 18 December 2018: "The judicial council reviewing dozens of misconduct claims against Supreme Court Justice Brett M. Kavanaugh has dismissed the complaints that coincided with his contentious nomination battle. 'The allegations contained in the complaints are serious,' said the order from a Colorado-based appeals court, but must be dropped because ethics rules for the judiciary do not extend as high as the Supreme Court. The 83 claims filed by lawyers, doctors, professors and other concerned citizens accuse Kavanaugh of making false statements during his Senate confirmation hearings, displaying a lack of judicial temperament, making inappropriate partisan statements and treating members of the Senate Judiciary Committee with disrespect, according to the 10-page order from the Judicial Council of the 10th Circuit. The judiciary has the authority to investigate and discipline federal judges, the order says, but 'the power only to resolve complaints concerning the conduct of covered judges.' Because Kavanaugh is no longer on the U.S. Court of Appeals for the D.C. Circuit, where he served for 12 years, the order concludes, the judicial council no longer has the authority to review his conduct."
Trump Administration Imposes Ban on Bump Stocks, The New York Times, Charlie Savage, Tuesday, 18 December 2018: "The Trump administration on Tuesday issued a new rule banning bump stocks, the attachments that enable semiautomatic rifles to fire in sustained, rapid bursts and that a gunman used to massacre 58 people and wound hundreds of others at a Las Vegas concert in October 2017. The new regulation, which had been expected, would ban the sale or possession of the devices under a new interpretation of existing law. Americans who own bump stocks would have 90 days to destroy their devices or to turn them in to the Bureau of Alcohol, Tobacco, Firearms and Explosives. The Justice Department said A.T.F. would post destruction instructions on its website."
An official at the National Institutes of Health (NIH) commits to continued funding for some fetal tissue research, The Washington Post, Amy Goldstein, Tuesday, 18 December 2018: "The National Institutes of Health pledged Tuesday at a private meeting of scientists who use fetal tissue that the government's premier funder of biomedical research would continue to support such work despite a conservative broadside against it. The commitment by a senior official of NIH's National Institute for Allergy and Infectious Diseases to continue funding for researchers who work for nongovernment labs came at the end of a seven-hour meeting with about 40 researchers from around the country, according to two participants."
Trump Administration Report on School Safety Plays Down Role of Guns, The New York Times, Katie Rogers and Erica L. Green, Tuesday, 18 December 2018: "Unveiling a report commissioned by President Trump in the aftermath of a mass shooting last winter at a Florida high school, administration officials on Tuesday played down the role of guns in school violence while focusing instead on rescinding Obama-era disciplinary policies, improving mental health services and training school personnel in the use of firearms…. The report drew immediate criticism from Democrats. 'Once again, the Trump administration turns its back on our most vulnerable and underserved students,' said two former education secretaries in the Obama administration, Arne Duncan and John B. King Jr. 'We put this guidance in place to start a conversation about these harmful practices and encourage advocates and policymakers to look more deeply into why these disparities exist and to intervene when necessary.' Senator Christopher S. Murphy of Connecticut criticized the report for not focusing on the dangers of firearms. 'Arming teachers and rolling back school discipline reforms won't make our kids any safer,' he said. 'We know what will make our schools safer,' he added. 'We need to give schools resources to support educators and meaningfully help struggling students. And we need to tighten our gun laws to make sure that criminals don't have access to guns and that no one can walk into a school with a weapon of war.'"
Wednesday, 19 December 2018, Day 699:
Trump Withdraws U.S. Forces From Syria, Declaring 'We Have Won Against ISIS,' The New York Times, Mark Landler, Helene Cooper, and Eric Schmitt, Wednesday, 19 December 2018: "President Trump has ordered the withdrawal of 2,000 American troops from Syria, bringing a sudden end to a military campaign that largely vanquished the Islamic State but ceding a strategically vital country to Russia and Iran. In overruling his generals and civilian advisers, Mr. Trump fulfilled his frequently expressed desire to bring home American forces from a messy foreign entanglement. But his decision, conveyed via Twitter on Wednesday, plunges the administration's Middle East strategy into disarray, rattling allies like Britain and Israel and forsaking Syria's ethnic Kurds, who have been faithful partners in fighting the Islamic State. The abrupt, chaotic nature of the move — and the opposition it immediately provoked on Capitol Hill and beyond — raised questions about how Mr. Trump will follow through with the full withdrawal. Even after the president's announcement, officials said, the Pentagon and State Department continued to try to talk him out of it." See also, Trump says U.S. troops to be pulled out of Syria quickly, The Washington Post, Missy Ryan and Josh Dawsey, Wednesday, 19 December 2018. See also, Trump's decision to withdraw U.S. troops from Syria startles aides and allies, The Washington Post, Karen DeYoung, Wednesday, 19 December 2018: "In April, President Trump repeated his campaign promise to end U.S. military involvement in Syria. 'I want to get out,' he said. 'I want to bring our troops back home.' In September, senior administration aides said at the time, the president was persuaded to change course. Some 2,000 U.S. troops would stay in Syria indefinitely, not only until the Islamic State was defeated, but also until a political solution to the overall Syria conflict was in place and, in a key part of Trump's newly announced Iran policy, all Iranian forces and their proxies aiding Syrian President Bashar al-Assad had left the country. On Wednesday, Trump set heads spinning within his own government and around the world by apparently reversing himself again. His decision was made on Tuesday, according to people familiar with the issue, following a small meeting attended only by senior White House aides and the secretaries of defense and state, most of whom, if not all, sharply disagreed." See also, Russian President Vladimir Putin Welcomes U.S. Withdrawal From Syria as 'Correct,' The New York Times, Neil MacFarquhar and Andrew E. Kramer, Thursday, published on 20 December 2018: "President Vladimir V. Putin of Russia on Thursday hailed the decision by President Trump to withdraw United States forces from Syria, calling it 'correct' because the American troops were not needed. Mr. Putin's praise came a day after Mr. Trump said he was ordering the withdrawal because the United States military had achieved its goal of defeating the Islamic State militant group in Syria. Given the unfinished business on the ground in Syria, however, the move was a surprise to many, including some senior presidential military and diplomatic advisers in Washington. The decision has been criticized, even among Republicans, as abandoning Kurdish allies in the face of a hostile Turkey and a still dangerous Islamic State, as well as leaving Syria open territory for the geopolitical ambitions of Russia and Iran."
Trump Administration to Lift Sanctions on Russian Oligarch Oleg Deripaska's Companies, The New York Times, Kenneth P. Vogel, Wednesday, 19 December 2018: "The Trump administration announced on Wednesday that it intends to lift sanctions against the business empire of Oleg V. Deripaska, one of Russia's most influential oligarchs, after an aggressive lobbying campaign by Mr. Deripaska's companies. The decision by the Treasury Department, which had been postponed for months, was both politically and economically sensitive, and drew criticism from some Democrats and foreign policy analysts that the administration was sending the wrong signal to Moscow about its conduct toward its neighbors and the United States. The companies are among the biggest in the aluminum industry, and questions about their fate had roiled global metals markets. And Mr. Deripaska's stature in Russia made any decision seen to be in his favor tricky for the administration at a time when President Trump is under investigation by the special counsel in connection with Russian interference in the 2016 election."
Senate passes bill to keep Government open until February, undercutting Trump's drive for border wall funding, The Washington Post, Erica Werner, Paul Kane, and Josh Dawsey, Wednesday, 19 December 2018: "The GOP-controlled Congress on Wednesday severely undermined President Trump's drive for a border wall, embracing a short-term spending bill that would keep the government open but deny any new money for his long-promised wall along the U.S.-Mexico border. The agreement announced by Senate Majority Leader Mitch McConnell (R-Ky.) would fund the federal government through Feb. 8, averting a partial shutdown scheduled to take effect at the end of Friday absent action by Congress and Trump. But the spending bill would not include any of the $5 billion Trump is demanding for his wall, and it would punt the next round of border wall decisions into the new year, when a new Democratic majority in the House will have the power to stop wall funding from going through Congress. Without Congress, Trump's only remaining options for fulfilling his wall promise would rely on a series of legally dubious strategies that face opposition from newly empowered Democrats at every turn. The Senate passed the legislation by voice vote late Wednesday, and the House was expected to take it up on Thursday. Congressional leaders said they expected Trump to sign it before the shutdown deadline." See also, Senate Passes Stopgap Spending Bill That Would Avert Shutdown, The New York Times, Emily Cochrane, Wednesday, 19 December 2018.
U.S. District Judge Emmet G. Sullivan strikes down Trump administration effort to deny asylum for migrants fleeing gang violence and domestic abuse, The Washington Post, Matt Zapotosky, Wednesday, 19 December 2018: "A federal judge on Wednesday blocked several Trump administration policies that made it more difficult for victims of gang and domestic violence to seek asylum in the United States. In a 107-page opinion, U.S. District Judge Emmet G. Sullivan wrote that the policies were 'arbitrary and capricious and contrary to law' and ordered the government to cease their implementation. The ruling came in a lawsuit brought by the ACLU and Center for Gender & Refugee Studies, representing 12 adults and children who had sought asylum in the United States because they said they were sexually abused, beaten and kidnapped in their home countries. Each was denied asylum — even though asylum officers felt their accounts were sincere, according to the ruling — based on the new policies restricting who qualifies. Some already had been removed, though Sullivan decreed they should be brought back to the United States and allowed to make their case again." See also, U.S. District Judge Emmet Sullivan strikes down Trump policy blocking domestic violence victims from asylum, Politico, Ted Hesson, Wednesday, 19 December 2018.
Senate unanimously approves bill to make lynching a federal hate crime, The Washington Post, Elise Viebeck, Wednesday, 19 December 2018: "After nearly 100 years of failed attempts, the Senate on Wednesday unanimously approved legislation to make lynching a federal crime. Sponsored by the Senate's three African American members, Kamala D. Harris (D-Calif.), Cory Booker (D-N.J.) and Tim Scott (R-S.C.), the bill would ensure that lynching triggers an enhanced sentence under federal law like other hate crimes. 'This has been a long arc, a painful history and a shameful history in this body,' Booker, who has been mentioned as a possible 2020 presidential candidate, said on the Senate floor. 'At the height of lynchings across this country affecting thousands of people, this body did not act to make that a federal crime. . . . At least now, the United States Senate has now acted. One hundred senators, no objections.' Booker introduced the bill with Harris, another possible presidential hopeful, and Scott following what Harris described as 200 previous attempts by Congress to pass similar legislation."
BuzzFeed News Has Won a Lawsuit Over Its Decision to Publish the Steele Dossier, BuzzFeed News, Zoe Tillman, Wednesday, 19 December 2018: "A federal judge on Wednesday dismissed a defamation lawsuit against BuzzFeed News over the publication of a dossier in January 2017 that alleged several years of links between Russia and then–president-elect Donald Trump. A Cypriot businessman, Aleksej Gubarev, was named in the dossier, and his name wasn't redacted in the version originally published by BuzzFeed. Gubarev sued shortly after the article came out, claiming he was defamed by having his name included. US District Judge Ursula Ungaro in Florida found that BuzzFeed News was shielded against defamation claims because the dossier was the subject of official proceedings — both Trump and then-president Barack Obama had been briefed on it, according to reporting at the time, and the FBI investigated allegations in the documents. The judge concluded that BuzzFeed News was protected by what's known as the 'fair report' privilege. Ungaro also found that the BuzzFeed News article was 'fair and true' because it just reproduced the dossier — it didn't express any opinions about it." See also, BuzzFeed Wins Defamation Lawsuit Filed by Executive Named in Trump Dossier, The New York Times, Jaclyn Peiser, Wednesday, 19 December 2018. See also, 'The public has a right to know': BuzzFeed prevails in Russian tech mogul's defamation suit over the Steele dossier, The Washington Post, Deanna Paul and Tom Hamburger, Wednesday, 19 December 2018.
United States added to list of most dangerous countries for journalists for the first time, NBC News, Reuters, updated on Wednesday, 19 December 2018: "The murder of the Saudi columnist Jamal Khashoggi — in a year when more than half of all journalists who were killed around the world were targeted deliberately — reflects a hatred of the media in many areas of society, a free-press advocacy group said Tuesday. At least 63 professional journalists were killed doing their jobs in 2018, a 15 percent increase over last year, said the group, Reporters Without Borders. The number of deaths rises to 80 when all media workers and people classified as citizen journalists are included, it said in its annual report. 'The hatred of journalists that is voiced … by unscrupulous politicians, religious leaders and businessmen has tragic consequences on the ground, and has been reflected in this disturbing increase in violations against journalists,' Secretary-General Christophe Deloire said in a statement. The world's five deadliest countries for journalists include three — India, Mexico and, for the first time, the United States — where journalists were killed in cold blood, even though those countries weren't at war or in conflict, the group said."
Secret Experiment in Alabama Senate Race Imitated Russian Tactics, The New York Times, Scott Shane and Alan Blinder, Wednesday, 19 December 2018: "As Russia's online election machinations came to light last year, a group of Democratic tech experts decided to try out similarly deceptive tactics in the fiercely contested Alabama Senate race, according to people familiar with the effort and a report on its results. The secret project, carried out on Facebook and Twitter, was likely too small to have a significant effect on the race, in which the Democratic candidate it was designed to help, Doug Jones, edged out the Republican, Roy S. Moore. But it was a sign that American political operatives of both parties have paid close attention to the Russian methods, which some fear may come to taint elections in the United States. One participant in the Alabama project, Jonathon Morgan, is the chief executive of New Knowledge, a small cyber security firm that wrote a scathing account of Russia's social media operations in the 2016 election that was released this week by the Senate Intelligence Committee. An internal report on the Alabama effort, obtained by The New York Times, says explicitly that it 'experimented with many of the tactics now understood to have influenced the 2016 elections.'" See also, Doug Jones 'Outraged' by Russian-Style Tactics Used in His Senate Race, The New York Times, Scott Shane, Alan Blinder, and Sydney Ember, published on Thursday, 20 December 2018: "Senator Doug Jones of Alabama on Thursday said he was 'outraged' to learn of deceptive online operations used by fellow Democrats to assist his election last year, and called for a federal investigation into the matter. He was responding to a report in The New York Times on Wednesday about a small group of social media experts who modeled their tactics in part on Russia's misinformation campaign in the 2016 election. 'We have focused so much on Russia that we haven't focused on the fact that people in this country could take the same playbook and do the same damn thing,' Mr. Jones said."
Thursday, 20 December 2018, Day 700:
Jim Mattis, Defense Secretary, Resigns in Rebuke of Trump's Worldview, The New York Times, Helene Cooper, Thursday, 20 December 2018: "Defense Secretary Jim Mattis, whose experience and stability were widely seen as a balance to an unpredictable president, resigned Thursday in protest of President Trump's decision to withdraw American forces from Syria and his rejection of international alliances. Mr. Mattis had repeatedly told friends and aides over recent months that he viewed his responsibility to protect the United States' 1.3 million active-duty troops as worth the concessions necessary as defense secretary to a mercurial president. But on Thursday, in an extraordinary rebuke of the president, he decided that Mr. Trump's decision to withdraw roughly 2,000 American troops from Syria was a step too far. Officials said Mr. Mattis went to the White House with his resignation letter already written, but nonetheless made a last attempt at persuading the president to reverse his decision about Syria, which Mr. Trump announced on Wednesday over the objections of his senior advisers. Mr. Mattis, a retired four-star Marine general, was rebuffed. Returning to the Pentagon, he asked aides to print out 50 copies of his resignation letter and distribute them around the building. 'My views on treating allies with respect and also being cleareyed about both malign actors and strategic competitors are strongly held,' Mr. Mattis wrote. 'Because you have the right to have a Secretary of Defense whose views are better aligned with yours on these and other subjects, I believe it is right for me to step down from my position.'" See also, Read Jim Mattis's Letter to Trump: Full Text, The New York Times, Thursday, 20 December 2018. See also, Defense Secretary Jim Mattis resigns after clash with Trump over troop withdrawal from Syria and Afghanistan, The Washington Post, Paul Sonne, Josh Dawsey, and Missy Ryan, Thursday, 20 December 2018: "Defense Secretary Jim Mattis resigned Thursday after clashing with President Trump over the withdrawal of U.S. troops from Syria and Afghanistan, saying in a parting letter that the president deserves someone atop the Pentagon 'better aligned' with his views." See also, Defense Secretary Jim Mattis's unmistakable repudiation of Trumpism, annotated, The Washington Post, Aaron Blake, Thursday, 20 December 2018.
Officials Say U.S. to Withdraw About 7,000 Troops From Afghanistan, The New York Times, Thomas Gibbons-Neff and Mujib Mashal, Thursday, 20 December 2018: "The Trump administration has ordered the military to start withdrawing roughly 7,000 troops from Afghanistan in the coming months, two defense officials said Thursday, an abrupt shift in the 17-year-old war there and a decision that stunned Afghan officials, who said they had not been briefed on the plans. President Trump made the decision to pull the troops — about half the number the United States has in Afghanistan now — at the same time he decided to pull American forces out of Syria, one official said. The announcement came hours after Jim Mattis, the secretary of defense, said that he would resign from his position at the end of February after disagreeing with the president over his approach to policy in the Middle East." See also, Trump orders major military withdrawal from Afghanistan as Defense Secretary Jim Mattis departs, The Washington Post, Dan Lamothe, Josh Dawsey, Missy Ryan, and Paul Sonne, published on Friday, 21 December 2018: "President Trump has directed the Pentagon to withdraw nearly half of the more than 14,000 troops deployed to Afghanistan, U.S. officials said Thursday, a move that many of Trump's senior advisers and military officials have warned will plunge the country further into chaos. The order comes on the heels of Trump's announcement that he will be withdrawing all 2,000 U.S. troops from Syria, a surprise decision that the president made against the counsel of his top advisers and without warning any of the allies who have fought alongside American forces in the battle there against the Islamic State."
Demanding Funding for a Wall Along the Mexican Border, Trump Balks at Bill to Avert Shutdown, The New York Times, Julie Hirschfeld Davis and Emily Cochrane, Thursday, 20 December 2018: "President Trump on Thursday torpedoed a spending deal and sent the government careening toward a Christmastime shutdown over his demand of $5 billion for a wall on the southwestern border, refusing to sign a stopgap measure to keep funds flowing past midnight Friday. With Mr. Trump unwilling to admit defeat on his signature campaign promise despite a clear lack of votes to get it through Congress, House Republican leaders scrambled for a way out of the year-end morass. On a dizzying day in the Capitol, House Republicans pushed through legislation to add $5.7 billion for the wall to a measure to extend government funding into February, making a last stand in the final hours of their majority to back the president's hard-line immigration promises. The bill is almost certain to die in the Senate, where it would need bipartisan support. Senator Mitch McConnell of Kentucky, the majority leader, told senators scattered around the country to return Friday for another vote. The House approved it on a nearly party-line vote of 217 to 185." See also, Trump says he won't sign Senate deal to avert a government shutdown and demands funds for a border wall along the Mexican border, The Washington Post, Erica Werner, Damian Paletta, and Mike DeBonis, published on Friday, 21 December 2018: "President Trump threatened Thursday to veto a stopgap spending bill unless it includes billions of dollars to build a wall along the border with Mexico, sending large parts of the federal government lurching toward a shutdown starting Saturday. His comments came after an emergency meeting with House Republican leaders, where Trump revealed he would reject a measure passed in the Senate the night before. That measure would fund many government agencies through Feb. 8, but it would not include any new money for Trump's border wall. House Republican leaders hurried to appease the president, pulling together a bill that would keep the government funded through Feb. 8 while also allocating $5.7 billion for the border wall."
Upheaval in National Security, Government, and the Markets: Here's the State of Play, The New York Times, Mikayla Bouchard, Thursday, 20 December 2018: "Congress, the military and the markets have been in upheaval, and the news is too much to fit in one story. Here's a rundown of the state of play, with links to our in-depth coverage for further reading." See also, 'A tailspin': Under siege, Trump propels the government and markets into crisis, The Washington Post, Philip Rucker, Robert Costa, and Josh Dawsey, Thursday, 20 December 2018.
Acting Attorney General Matthew Whitaker Won't Recuse Himself From Russia Inquiry Despite Being Advised Otherwise by a Career Ethics Official, The New York Times, Katie Benner, Thursday, 20 December 2018: "Matthew G. Whitaker, the acting attorney general, has decided not to recuse himself from the Russia investigation, despite being advised otherwise by a career ethics official, according to a Justice Department letter sent to Senate leaders. Mr. Whitaker will now have final say over any major developments made in that inquiry. The deputy attorney general, Rod J. Rosenstein, who has been overseeing the investigation while Mr. Whitaker spoke with ethics lawyers, will continue to manage it day to day, according to a senior department official, who was not authorized to speak publicly on the matter. Mr. Whitaker has not yet been briefed on any aspect of the investigation, although one of his advisers has been briefed on major developments, according to the senior department official. That adviser has not shared information with Mr. Whitaker, and it is not clear when the acting attorney general will have his first briefing…. The Justice Department on Thursday sent the letter explaining the recusal decision to Senator Chuck Schumer of New York, the Democratic leader, and Senator Mitch McConnell of Kentucky, the Republican majority leader. 'It's crystal clear that Department of Justice ethics officials believe Mr. Whitaker should recuse himself from supervision of the special counsel's investigation,' Mr. Schumer said after receiving the letter. 'Mr. Whitaker's refusal to recuse is an attack on the rule of law and the American justice system, but it is undoubtedly consistent with what President Trump wanted — an unethical yes man who will do his bidding rather than do what's right.'" See also, A senior Justice Department ethics official said acting attorney general Matthew Whitaker should recuse himself from special counsel Robert Mueller's investigation, but Whitaker's advisers told him not to, The Washington Post, Devlin Barrett and Matt Zapotosky, Thursday, 20 December 2018: "A senior Justice Department ethics official concluded acting attorney general Matthew G. Whitaker should recuse from overseeing special counsel Robert S. Mueller III's probe examining President Trump, but advisers to Whitaker recommended the opposite and he has no plans to step aside, people familiar with the matter said. Earlier Thursday, a different official, who spoke on the condition of anonymity, said ethics officials had advised Whitaker need not step aside, only to retract that description of events hours later. The advice to stay away from the Mueller probe underscores the high stakes and deep distrust — within Congress and in some corners of the Justice Department — surrounding Whitaker's appointment as the nation's top law enforcement official until the Senate votes on the nomination of William P. Barr to take the job. Whitaker did not return messages seeking comment. Late Thursday, the Justice Department formally notified Congress of Whitaker's decision not to recuse, writing in a letter that while an ethics official felt he should do so to avoid to appearance of a conflict, that official could not identify a precedent for such a recusal."
Attorney general nominee William Barr wrote a memo to Justice Department leaders criticizing special counsel Robert Mueller's investigation, The Washington Post, Devlin Barrett, Thursday, 20 December 2018: "William P. Barr, who has been nominated to become the next attorney general, wrote a memo to Justice Department leaders earlier this year criticizing special counsel Robert S. Mueller III for a 'fatally misconceived' legal theory of how President Trump may have obstructed justice. The memo, written in June and addressed to Deputy Attorney General Rod J. Rosenstein, is likely to raise alarms among Democrats who have sought to protect the Mueller investigation. And it could intensify the partisan fights surrounding Barr when he comes before the Senate Judiciary Committee for confirmation next year. Even before the memo, Barr was expected to be grilled about his past statements regarding special counsel investigations, controversial decisions President Trump has made and whether he would publicly pledge to protect the Mueller investigation from political interference. Barr wrote that Mueller's apparent theory of obstruction 'is premised on a novel and legally insupportable reading of the law. Moreover, in my view, if credited by the department, it would have grave consequences far beyond the immediate confines of this case and would do lasting damage to the presidency and to the administration of law within the executive branch.'" See also, A Memo and a Recusal Decision Underscore Potential Threats to Special Counsel Robert Mueller's Investigation, The New York Times, Charlie Savage and Katie Benner, Thursday, 20 December 2018: "Matthew G. Whitaker, who was installed last month as acting attorney general by President Trump, has cleared himself to supervise the special counsel's investigation, rejecting the recommendation of career Justice Department ethics specialists that he recuse himself, according to a letter the department sent to Senate leaders on Thursday night. The development came soon after the disclosure that the president's nominee for attorney general, William P. Barr, had written a memo this spring in which he strongly criticized one of the main lines of inquiry by the special counsel, Robert S. Mueller III — whether Mr. Trump had committed obstruction of justice. Disclosure of the memo raised questions about whether Mr. Barr would order Mr. Mueller to shut down that component of the inquiry if the Senate confirmed him. Together, the developments underscored the potential threats to Mr. Mueller's ability to complete his work without interference at a time when his inquiry appears to be drawing closer to the White House and the president's most trusted associates. 'It's becoming pretty clear that the president is basing his choices for leadership at the Justice Department on candidates' criticism of the Mueller investigation,' Senator Mark Warner of Virginia, the top Democrat on the Senate Intelligence Committee, wrote on Twitter. 'We can all see what's happening here. It's past time for Congress to pass bipartisan legislation protecting the special counsel's investigation from political interference,' he said."
Homeland Security Secretary Kirstjen Nielsen says the Trump administration has reached a deal that will force asylum seekers to wait in Mexico as their cases are processed, The Washington Post, Nick Miroff, Kevin Sieff, and Mary Beth Sheridan, Thursday, 20 December 2018: "The Department of Homeland Security announced new measures Thursday requiring asylum seekers at the border to return to Mexico and wait while their claims are processed, possibly for months or years, describing the plan as one of the most significant changes to immigration policy in decades. Homeland Security Secretary Kirstjen Nielsen outlined the new measures during a contentious oversight hearing with members of the House Judiciary Committee, telling lawmakers that the administration is preparing to implement the policy in coming days. They will be introduced at select locations before expanding across the entire southern U.S. border, officials said. Separately, Mexico's new leftist government announced Thursday that it will allow the United States to send asylum seekers who cross illegally back to its territory and provide them with work visas and humanitarian assistance while they wait. The policy is likely to face legal challenges, and federal courts have repeatedly blocked the Trump administration's efforts to tighten border controls via executive action. Nonetheless, the deal amounts to a significant diplomatic win for the administration, which has engaged in delicate talks to cajole Mexico to become an immigration antechamber for Central Americans seeking U.S. asylum." See also, U.S. Will Send Migrants Back to Mexico as They Wait on Asylum Claims, The New York Times, Azam Ahmed and Mike Tackett, Thursday, 20 December 2018: "The Trump administration announced a new migration policy Thursday that will require asylum seekers who cross the Mexican border illegally to return to Mexico while their cases are decided. The United States has been trying for months to get Mexico's leaders to agree to house those migrants, and on Thursday Mexico's new government reluctantly agreed…. The administration's move is a sharp departure from decades of American asylum practice, according to legal experts and advocates. The United States has long accepted individuals from across the world fleeing harm or persecution in their home countries. The program is almost certain to be challenged in the United States courts by human rights groups and advocates. Many have already claimed that sending persecuted individuals to Mexico, one of the most violent countries in the world, places them in harm's way. 'This deal is a stark violation of international law, flies in the face of U.S. laws passed by Congress, and is a callous response to the families and individuals running for their lives,' said Margaret Huang, the executive director of Amnesty International." See also, Migrants Seeking Asylum Must Wait in Mexico, Trump Administration Says, The New York Times, Michael Tackett, Caitlin Dickerson, and Azam Ahmed, Thursday, 20 December 2018. See also, Southern Poverty Law Center statement on the Trump administration policy that will force asylum seekers to wait in Mexico while their claims are being processed, Southern Poverty Law Center, Melissa Crow, Thursday, 20 December 2018: "The Trump administration announced new measures today that will force people who are seeking asylum in the U.S. to wait in Mexico while their claims are being processed. This is a blatantly illegal policy designed to create more chaos at the border, while Trump's other asylum-related policies continue to lose in the courts. We know Mexico is dangerous. Earlier this week, two children who had hoped to apply for asylum were kidnapped and murdered. The administration continues to look for more cruel ways to circumvent the law and disregard basic morality. People fleeing persecution have the right to seek asylum in the United States. We will continue to fight for their rights to a fair, efficient and safe asylum process. We are better than this."
Justice Department Is Investigating Possible Misuse of Federal Money by Southwest Key Programs, the Largest Operator of Shelters for Migrant Children in the U.S., The New York Times, Rebecca R. Ruiz, Nicholas Kulish, and Kim Barker, Thursday, 20 December 2018: "The Justice Department is investigating possible misuse of federal money by Southwest Key Programs, the nation's largest operator of shelters for migrant children, according to two people familiar with the matter. The inquiry could upend shelter care for thousands of children, escalating government scrutiny of the nonprofit even as it remains central to the Trump administration's immigration agenda. The charity operates 24 shelters to house children who were separated from their parents at the border or arrived on their own…. The inquiry comes after a New York Times report this month detailing possible financial improprieties by Southwest Key, which has collected $1.7 billion in federal grants in the past decade, including $626 million in the last year alone."
Trump administration aims to toughen work requirements for food stamp recipients, The Washington Post, Danielle Paquette and Jeff Stein, Thursday, 20 December 2018: "The Trump administration unveiled a plan Thursday to force hundreds of thousands more Americans to hold jobs if they want to keep receiving food stamps, pursuing through executive powers what it could not achieve in Congress. The country's food assistance program, which is run by the Agriculture Department, already requires most adults without dependents to work if they collect food stamps for more than three months in a three-year period. But USDA regulations allow states to waive the requirement in areas with unemployment rates that are at least 20 percent greater than the national rate. The USDA is now proposing that states could waive the requirement only in areas where unemployment is above 7 percent. The current national unemployment rate stands at 3.7 percent. About 2.8 million able-bodied recipients without children or an ailing person in their care were not working in 2016, according to the USDA's latest numbers. Roughly 755,000 live in areas that stand to lose the waivers." See also, Trump Administration Moves to Restrict Food Stamp Access That the Farm Bill Protected, The New York Times, Katie Rogers and Catie Edmondson, Thursday, 20 December 2018: "The Trump administration announced on Thursday that it would seek to put in place more stringent work requirements for adults who rely on food stamps, even as the president signed a sweeping farm bill in which lawmakers had rejected stricter rules. By moving to limit the ability of states to issue waivers to people who say they cannot make ends meet under the requirements for the Supplemental Nutrition Assistance Program, the Agriculture Department found another route to create restrictions, bypassing Congress and drawing immediate criticism that the proposed rule was sure to harm Americans below the poverty line."
Nine state attorneys general join lawsuit opposing air guns to search for oil in the Atlantic, The Washington Post, Darryl Fears, Thursday, 20 December 2018: "State attorneys general from Maine to South Carolina joined a lawsuit filed by conservationists seeking to block the Trump administration from allowing seismic testing in the Atlantic Ocean that could harm marine mammals and lead to drilling off the Eastern Seaboard for the first time in decades. New York State Attorney Barbara D. Underwood (D) announced Thursday that the coalition of nine attorneys general moved to stop 'the proposed use of air guns to survey the Atlantic Ocean floor for oil and gas' on the grounds that they will 'expose whales, dolphins and porpoises to repeated sound blasts louder than 160 decibels,' threatening their health. The attorneys general from Maryland, Virginia, North Carolina, South Carolina, Massachusetts, Delaware, Connecticut, New Jersey and New York are also opposed to the prospect of drilling for oil and natural gas off their shores."
Trump administration takes another step toward oil drilling in Arctic National Wildlife Refuge in Alaska, The Washington Post, Steven Mufson, Thursday, 20 December 2018: "The Trump administration took another step toward allowing oil and gas drilling in the Arctic National Wildlife Refuge by issuing a draft environmental impact statement that would outline four development alternatives, one of which would set some modest limits to protect caribou that use the area as a critical summer calving ground. Environmental groups roundly criticized the report, which they said had been rushed in an effort to get exploration started during President Trump's first term. The Interior Department's Bureau of Land Management said on Thursday that it still intends to hold an oil and gas lease sale in 2019 that would open up exploration of the refuge's coastal plain, or approximately 1.6 million acres of the 19.3 million acre ANWR. BLM said that the first lease sale would offer no fewer than 400,000 acres of 'high-potential' land for bids. The refuge — home to polar bears, wolves, migratory birds and the porcupine caribou herd — has long been closed off to oil and gas exploration despite interest in the petroleum industry. Climate change has made the area more delicate as melting ice has driven polar bears to spend more time in dens along the refuge's coastal plain. However, a controversial provision in the Tax Cuts and Jobs Act of 2017 passed one year ago Thursday provided for opening up ANWR's coastal plain to drilling and ordered the administration to hold at least two lease sales within seven years." See also, Interior Department Moves Toward Selling Oil Leases in the Arctic National Wildlife Refuge in Alaska, The New York Times, Henry Fountain, Thursday, 20 December 2018: "The Interior Department on Thursday took a key step toward allowing oil and gas drilling in a pristine wildlife refuge in Arctic Alaska, putting forth proposals it said would protect the animals there but that would end decades of environmental protections. The four possible plans, which would determine what parts of the coastal plain of the Arctic National Wildlife Refuge could be opened to drilling, were included in a draft environmental report prepared by the Bureau of Land Management."
The Centers for Disease Control and Prevention Has Quietly Folded Its Climate and Health Program Into a Branch That Studies Asthma and Expunged the Word Climate From the Name of the Newly Consolidated Office, The New York Times, Lisa Friedman and Sheila Kaplan, Thursday, 20 December 2018: "The Centers for Disease Control and Prevention has quietly folded its Climate and Health Program into a branch that studies asthma and expunged the word climate from the name of the newly consolidated office, the agency confirmed on Thursday…. The climate and health office is the agency's only program meant to help state and local governments prepare for the health consequences of fiercer storms, longer droughts and other extreme weather events. It was also an important contributor to the National Climate Assessment, a landmark government report that detailed new health hazards related to rising greenhouse gas emissions."
House intelligence committee votes to turn over transcript of Roger Stone's testimony to special counsel Robert Mueller, The Washington Post, Carol D. Leonnig, Rosalind S. Helderman, and Manuel Roig-Franzia, Thursday, 20 December 2018: "The House Intelligence Committee voted unanimously Thursday to turn over a transcript of Roger Stone's testimony to special counsel Robert S. Mueller III — a key step that would assist prosecutors if they decide to pursue charges in their investigation of the longtime Trump adviser. The vote took place behind closed doors, but was confirmed by a person with knowledge of the action. On Friday, Mueller requested an official transcript of Stone's 2017 testimony — the first time that the special counsel had asked the committee to turn over material the panel has gathered during its investigation of Russian interference in the 2016 campaign."
Federal Appeals Court Temporarily Halts Emoluments Suit Against Trump, The New York Times, Sharon LaFraniere, Thursday, 20 December 2018: "A federal appeals court temporarily halted on Thursday a lawsuit that accuses President Trump of illegally benefiting from his family's business, an interim victory for the Justice Department in its effort to block more than three dozen subpoenas for documents from the Trump Organization, the president's trust and other entities. A lower court judge had allowed the lawsuit, brought by the District of Columbia and the state of Maryland, to proceed to the evidence-gathering stage. Attorneys general for the two local jurisdictions have alleged that Mr. Trump has violated the Constitution's anticorruption clauses by accepting payments, or emoluments, from foreign, federal and state officials who patronized the Trump International Hotel, located just blocks from the White House. They say the president's hotel siphons off business from hotels and convention centers that generate revenue for their governments. In a series of rulings, the federal judge overseeing the case, Peter J. Messitte of the United States District Court in Greenbelt, Md., has ruled against the president."
As stocks drop, Trump fears he's losing his best argument for reelection, The Washington Post, Heather Long, Josh Dawsey, and Thomas Heath, Thursday, 20 December 2018: "President Trump has kept an almost obsessive watch on the stock market as it has lurched lower in recent weeks, tuning in to Fox Business and checking in with Lou Dobbs, a host on the network. The president has complained to aides about how unfair it is that he is blamed for the market's slide and for growing unease about an economic slowdown in the months to come, say current and former officials who spoke on the condition of anonymity because they were not authorized to speak publicly. And he has needled Federal Reserve Chairman Jerome H. Powell about the pace at which the central bank has raised short-term interest rates. The lower the market drops, the more the president worries that he is losing his most potent argument for reelection, several of the officials said. The Dow Jones industrial average sank to the lowest point of the year Thursday, shedding nearly 500 points after Trump repeated threats to shut down part of the U.S. government if Congress doesn't give him $5 billion for a border wall…. Since the 2016 election, Trump has pointed to market gains as proof that his economic policies are working and that the country is thriving under his leadership. Now a favored talking point is crumbling."