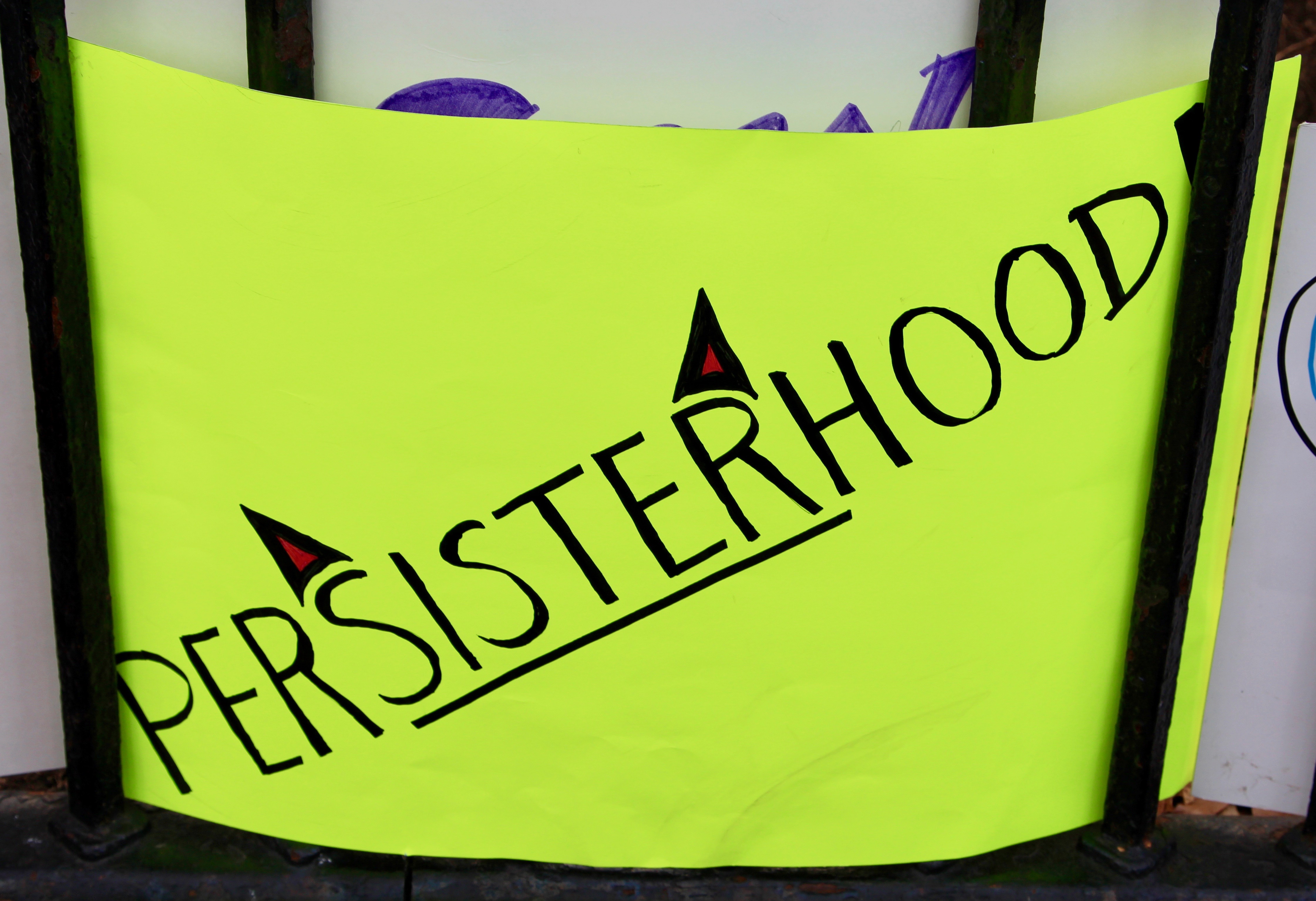 Cambridge, MA, 20 January 2018
Passages in bold in the body of the texts below are my emphasis. This is an ongoing project, and I update the site frequently. Because I try to stay focused on what has actually happened, I usually let the news 'settle' a day or so before posting. I hope readers will peruse the articles in full for a better understanding of the issues and their context; our democracy and our future depend on citizens who can distinguish between facts and falsehoods and who are engaged in the political process.
Friday, 2 November 2018, Day 652:
Supreme Court allows trial on census citizenship question to go forward, The Washington Post, Robert Barnes, Friday, 2 November 2018: "The Supreme Court refused Friday to delay an upcoming trial in which a number of states and civil rights organizations allege there was an improper political motive in Commerce Secretary Wilbur Ross's decision to add a citizenship question to the 2020 Census. The trial is scheduled to begin Monday in New York. Justices Clarence Thomas, Samuel A. Alito Jr. and Neil M. Gorsuch said they would have granted the Trump administration's request to delay the trial. It is unclear how the other six voted — including new Justice Brett M. Kavanaugh — because justices are not required to publish their votes in such procedures. But at least five of the six were unwilling to block the trial. The administration has been to the high court several times in an attempt to keep the challengers from questioning Ross and other administration officials about their motivations in adding the question. Department of Justice lawyers finally asked the court to delay the proceedings. Challengers to the citizenship question cheered the court's refusal to do so." See also, Supreme Court Allows Trial on Census Citizenship Question to Go Forward, The New York Times, Adam Liptak, Friday, 2 November 2018: "Rejecting a request from the Trump administration, the Supreme Court declined on Friday to halt a trial in a lawsuit challenging the addition of a question concerning citizenship to the 2020 census. The court's brief order, which gave no reasons, came a little over a week after it granted the administration a partial victory in the case by temporarily blocking the deposition of Wilbur Ross, the commerce secretary, who oversees the Census Bureau. The lawsuit, filed by New York, other states, localities and advocacy groups, said that asking the citizenship question was a calculated effort by the administration to discriminate against immigrants. The advocacy groups said that Mr. Ross's 'shifting and inaccurate explanations' for the addition of the question pointed to a political motive."
Supreme Court Lets Youths' Case Demanding Climate Action Proceed, The New York Times, Adam Liptak, Friday, 2 November 2018: "The Supreme Court on Friday refused to halt the trial in a lawsuit brought by 21 young people seeking to force the federal government to take action to address climate change. The court's unsigned order said the Trump administration had raised substantial questions about the plaintiffs' legal theories and the sweeping relief they sought. But the court said it would not intercede, instructing the plaintiffs to take the case back to an appeals court. Julia Olson, the lead lawyer for the plaintiffs, said in a statement, 'The youth of our nation won an important decision today from the Supreme Court that shows even the most powerful government in the world must follow the rules and process of litigation in our democracy.' Justices Clarence Thomas and Neil M. Gorsuch said they would have granted the administration's request to block the trial until the Supreme Court had an opportunity to consider the case." See also, Supreme Court refuses to block young people's climate lawsuit against U.S. government, The Washington Post, Robert Barnes and Brady Dennis, Friday, 2 November 2018: "The Supreme Court on Friday night refused to halt a novel lawsuit filed by young Americans that attempts to force the federal government to take action on climate change, turning down a request from the Trump administration to stop it before trial. The suit, filed in 2015 by 21 young people who argue that the failure of government leaders to combat climate change violates their constitutional right to a clean environment, is before a federal judge in Oregon. It had been delayed while the Supreme Court considered the emergency request from the government."
Judge Orders Evidence to Be Gathered in Emoluments Case Against Trump, The New York Times, Sharon LaFraniere, Friday, 2 November 2018: "A federal judge in Maryland on Friday ordered evidence-gathering to begin in a lawsuit accusing President Trump of violating the Constitution by maintaining a financial interest in his company's Washington hotel. The plaintiffs are seeking records that could illuminate potential conflicts of interest involving Mr. Trump and foreign and state officials. The Justice Department, which sought to delay the lawsuit, failed to show a compelling reason to hold up the case and allow its lawyers to appeal the lower court's rulings to a higher court, said the judge, Peter J. Messitte of the United States District Court in Greenbelt, Md. The plaintiffs in the lawsuit, the District of Columbia and the State of Maryland, have accused Mr. Trump of violating constitutional bans against influence-peddling by accepting profits from the Trump International Hotel, a five-star hotel just blocks from the White House where many foreign and state officials stay while conducting business with the administration. Judge Messitte found earlier that the jurisdictions had legal standing to sue the president, and that the Constitution's language restricting the president's acceptance of financial benefits, or emoluments, should be broadly interpreted as protections against corruption. The emoluments clauses had never before been interpreted by a court." See also, Judge denies Trump's request for stay in emoluments case, The Washington Post, Jonathan O'Connell and David A. Fahrenthold, Friday, 2 November 2018: "A federal judge on Friday denied President Trump's request to stay a lawsuit alleging he is violating the Constitution by doing business with foreign governments, a decision that paves the way for plaintiffs to seek information about customers at his D.C. hotel. U.S. District Judge Peter J. Messitte in Greenbelt, Md., denied the Justice Department's request that he pause the case to allow a higher court to intervene. And Messitte sharply questioned the president's position that his business does not improperly accept gifts or payments — called emoluments — as defined by the Constitution."
Continue reading Week 94, Friday, 2 November – Thursday, 8 November 2018 (Days 652-658)
Judge rules against Georgia Secretary of State Brian Kemp over Georgia voting restrictions days before gubernatorial election, The Washington Post, Eli Rosenberg, Friday, 2 November 2018: "Georgia must change its procedures to make it easier for some people flagged under the state's restrictive 'exact match' law to vote, a federal judge ruled Friday, dealing a blow to Republican gubernatorial candidate and Secretary of State Brian Kemp. The 'exact match' law flags voter registrations that are found to have discrepancies, such as a dropped hyphen, with other official identifications. Potential voters are allowed to settle the discrepancy by providing proof of identity. But the state's procedures under Kemp, whose office oversees elections, stipulated that those who had been flagged as potential noncitizens be cleared first by a deputy registrar when seeking to vote. In October, a coalition of civil rights groups sued him. U.S. District Judge Eleanor L. Ross ruled Friday that the procedures were likely to result in the violation of voting rights for a large group of people and needed to be halted immediately. She said Kemp's restrictions raised 'grave concerns for the Court about the differential treatment inflicted on a group of individuals who are predominantly minorities.' The preliminary injunction she issued required the state to change its procedures immediately to allow those flagged, some 3,100 individuals, to prove their citizenship more easily, with a U.S. passport or similar documentation, and only to a poll manager. It also signaled that the coalition of civil rights groups that brought the case against Kemp would probably succeed should the lawsuit continue."
Trump's new immigration ad was panned as racist. Turns out it was also based on a falsehood. The Washington Post, Eli Rosenberg, Friday, 2 November 2018: "The expletive-filled advertisement President Trump released this week, seemingly to raise fears about immigration in advance of the midterm elections, was widely denounced, with Democrats and even some Republicans criticizing it as racist. But beyond the outrage, the ad was also reportedly based on a falsehood. The 53-second video, shared by the president on Twitter, focuses on the courtroom behavior of Luis Bracamontes, an undocumented immigrant who was convicted of killing two sheriff's deputies in California in 2014 — and repeatedly bragged about the slayings during his trial. 'Democrats let him into our country,' the ad's script reads. 'Democrats let him stay.' Just one problem: It doesn't appear to be true. Bracamontes, who had been deported multiple times before his crime rampage, appears to have last entered the country while George W. Bush was president, sometime between May 2001 and February 2002, when there is a record for his marriage in Arizona, according to the Sacramento Bee."
Trump Administration's Limits on Asylum for Domestic Violence Put Guatemalan Women in Peril. In June, Attorney General Jeff Sessions placed new limits on the ability of domestic violence victims to receive asylum, with dire consequences for Guatemalan women. The Intercept, Cora Currier, Friday, 2 November 2018: "Over the past few weeks, leading up to the midterm elections, President Donald Trump has stoked animus against immigrants from Central America by spreading falsehoods about refugee caravans currently making their way north through Mexico. He has ordered thousands of troops to the southwestern border, promised to hold asylum-seeking families in tent cities, and floated an executive order that would limit Central Americans' ability to request asylum. But the administration has already taken steps that have drastically impacted the prospects of one group in particular: Central American women fleeing domestic violence."
Once Reluctant to Speak Out, an Energized Obama Now Calls Out His Successor, The New York Times, Peter Baker, Friday, 2 November 2018: "Former President Barack Obama's voice has a way of lifting into a high-pitched tone of astonishment when he talks about his successor, almost as if he still cannot believe that the Executive Mansion he occupied for eight years is now the home of President Trump. For most of the last two years, he stewed about it in private, only occasionally speaking out. But as he hit the campaign trail this fall, Mr. Obama has vented his exasperation loud and often, assailing his successor in a sharper, more systematic way arguably than any former president has done in three-quarters of a century. Although some admirers believe he remains too restrained in an era of Trumpian bombast, Mr. Obama has excoriated the incumbent for "lying" and "fear-mongering" and pulling "a political stunt" by sending troops to the border. As he opened a final weekend of campaigning before Tuesday's midterm elections, Mr. Obama has re-emerged as the Democrats' most prominent face, pitting president versus president over the future of the country."
Army assessment of migrant caravans undermines Trump's rhetoric, The Washington Post, Nick Miroff and Missy Ryan, Friday, 2 November 2018: "Military planners anticipate that only a small percentage of Central American migrants traveling in the caravans President Trump characterizes as 'an invasion' will reach the U.S. border, even as a force of more than 7,000 active-duty troops mobilizes to prevent them from entering the United States. According to military planning documents, about 20 percent of the roughly 7,000 migrants traveling through Mexico are likely to complete the journey. The unclassified report was obtained and published by Newsweek on Thursday. If the military's assessment is accurate, it would mean the United States is positioning five soldiers on the border for every one caravan member expected to arrive there."
Pentagon rejected request for troops it viewed as emergency law enforcement at border, CNN, Ryan Browne and Nicole Gaouette, Friday, 2 November 2018: "When the Trump administration first asked the Pentagon to send troops to the southern border, the administration wanted the troops to take on duties that Department of Defense officials viewed as law enforcement functions, CNN has learned. The Pentagon said no. According to two defense officials familiar with the request, the Department of Homeland Security asked that the Pentagon provide a reserve force that could be called upon to provide 'crowd and traffic control' and safeguard Customs and Border Protection personnel at the border to counter a group of Central American migrants walking to the US border to request asylum. The Pentagon rejected the request on October 26, according to one of the officials, even as it signed off on providing DHS with air and logistics support, medical personnel and engineers. The request was turned down because the Department of Defense felt that active duty troops do not have the authority to conduct that type of mission unless they are granted additional authorities by the President."
U.S. Reimposes Sanctions on Iran but Undercuts the Pain With Waivers, The New York Times, Gardiner Harris, Friday, 2 November 2018: "The Trump administration announced on Friday that it was exempting eight countries from bruising sanctions that the United States was reimposing against Iran, undercutting its pledge to economically punish Tehran's regional aggressions while widening a profound rift with European allies. Mike Pompeo, the secretary of state, did not identify the eight countries that were being granted six-month waivers, but a senior official confirmed that they include India, South Korea, Japan and China — among the world's largest importers of Iranian oil. Mr. Pompeo said the European Union, which recently announced the creation of an economic channel to continue financial dealings with Iran, was not among those receiving waivers. The sanctions were promised in May, when President Trump announced that the United States was withdrawing from a 2015 deal with world powers to limit Iran's nuclear program."
US rebuffs Europeans over ensuring Iran sanctions exempt food and medicine. British, French, and German ambassadors jointly tried to persuade the US to outline how humanitarian supplies could be guaranteed. The Guardian, Julian Borger and Saeed Kamali Dehghan, Friday, 2 November 2018: "European governments have so far failed to persuade the Trump administration to guarantee Iranian imports of basic foods and medicine after the imposition of blanket sanctions next week, according to diplomats familiar with the negotiations. The sanctions – on oil, shipping and banking, lifted after Iran agreed to strict curbs on its nuclear programme in 2015 – are to be reimposed on Monday six months after Donald Trump walked out of the nuclear deal, with more than 700 new banks, companies, individuals and vessels being added to existing blacklists. Humanitarian supplies are officially exempted from sanctions, but in the past risk-averse foreign banks and companies have avoided all transactions with Iran for fear of being penalised, leading to severe shortages of life-saving medicines and food staples in the years preceding the 2015 agreement."
Trump has made 6,420 false or misleading claims over 649 days, The Washington Post, Glenn Kessler Salvador Rizzo, and Meg Kelly, Friday, 2 November 2018: "If President Trump's torrent of words has seemed overwhelming of late, there's a good reason for that. In the first nine months of his presidency, Trump made 1,318 false or misleading claims, an average of five a day. But in the seven weeks leading up the midterm elections, the president made 1,419 false or misleading claims — an average of 30 a day. Combined with the rest of his presidency, that adds up to a total of 6,420 claims through Oct. 30, the 649th day of his presidency, according to The Fact Checker's database that analyzes, categorizes and tracks every suspect statement uttered by the president."
Fact-Checking Trump's West Virginia and Indiana Rallies, The New York Times, Linda Qiu, Friday, 2 November 2018: "[Trump] repeated a number of false or misleading claims about immigrants, Social Security and health care."
Michael Cohen Says Trump Repeatedly Used Racist Language Before His Presidency, Vanity Fair, Emily Jane Fox, Friday, 2 November 2018: "On Tuesday, mourners gathered in Pittsburgh to honor the victims of the harrowing attack on the Tree of Life synagogue. Days earlier, as they observed Shabbat, 11 Jews were murdered. Robert Bowers, the alleged suspect, later told a SWAT officer that he wanted all Jews to die. (Bowers has since pleaded not guilty.) The tragedy united thousands of Jews in Pittsburgh, who peacefully protested Donald Trump's visit to the synagogue earlier this week. It also consumed a far larger constituency, which remained aghast that the alleged killer was motivated by fear fanned by the president of the United States. Michael Cohen, the president's former lawyer, was among those closely following the story. The son of a Holocaust survivor, Cohen has remained largely silent since the F.B.I. executed search warrants on his home, hotel room, and office this past spring. In August, he pleaded guilty to charges related to campaign-finance violations and tax fraud, and at the advice of counsel, he has not spoken publicly about his case or his relationship with the president ever since…. Like many, Cohen has observed the president's scorched-earth campaign tactics as the midterm elections approach…. On Tuesday, the day of the first funerals in Pittsburgh, [Cohen] shared some of [his] memories [of racist language used by Trump in one-on-one conversations]…. During our conversation, Cohen recalled a discussion at Trump Tower, following the then-candidate's return from a campaign rally during the 2016 election cycle. Cohen had watched the rally on TV and noticed that the crowd was largely Caucasian. He offered this observation to his boss. [He] told Trump that the rally looked vanilla on television. Trump responded, 'That's because black people are too stupid to vote for me.'… This conversation, he noted, was reminiscent of an exchange that the two men had engaged in years earlier, after Nelson Mandela's death. [Trump] said to me, 'Name one country run by a black person that's not a shithole,' and then he added, 'Name one city,' Cohen recalled, a statement that echoed the president's alleged comments about African nations earlier this year…. Cohen also recounted a conversation he had with Trump in the late 2000s, while they were traveling to Chicago for a Trump International Hotel board meeting. 'We were going from the airport to the hotel, and we drove through what looked like a rougher neighborhood. Trump made a comment to me, saying that only the blacks could live like this.' After the first few seasons of The Apprentice, Cohen recalled how he and Trump were discussing the reality show and past season winners. The conversation wended its way back to the show's first season, which ended in a head-to-head between two contestants, Bill Rancic and Kwame Jackson. 'Trump was explaining his back-and-forth about not picking Jackson,' an African-American investment manager who had graduated from Harvard Business School. He said, 'There's no way I can let this black f-g win.'" See also, Michael Cohen alleges 4 racist things Trump said. Here's why it's increasingly believable he said them. The Washington Post, Aaron Blake, Friday, 2 November 2018: "In a new interview with Vanity Fair, Trump's former personal lawyer Michael Cohen recalls four explicit instances of Trump saying racist things about black people: 'Black people are too stupid to vote for me.' 'Name one country run by a black person that's not a shithole. Name one city.' While traveling through a Chicago neighborhood: 'Only the blacks could live like this.' On a black finalist on 'The Apprentice': 'There's no way I can let this black f-g win.' All the usual caveats apply here. Cohen is now a felon who has turned on Trump, both legally and politically. He has implicated Trump in a campaign finance violation and has rejoined the Democratic Party. He's got an ax to grind and no actual proof of this; it's all hearsay. And an election that is largely a referendum on Trump is happening in four days. But it's worth emphasizing how increasingly believable this is, both in the context of Trump's public actions and what others have said about him. There is now a fast-growing list of racially charged things Trump has said and done — the most recent being a Willie Horton-style ad this week — and there's also a growing list people close to him arguing and believing he has said racist things."
Nigerian Army Uses Trump's Words to Justify Fatal Shooting of Rock-Throwing Protesters, The New York Times, Dionne Searcey and Emmanuel Akinwotu, Friday, 2 November 2018: "The Nigerian Army, part of a military criticized for rampant human rights abuses, on Friday used the words of President Trump to justify its fatal shootings of rock-throwing protesters."
Saturday, 3 November 2018, Day 653:
Trump Administration Spares Corporate Wrongdoers Billions in Penalties, The New York Times, Ben Protess, Robert Gebeloff, and Danielle Ivory, Saturday, 3 November 2018: "Across the corporate landscape, the Trump administration has presided over a sharp decline in financial penalties against banks and big companies accused of malfeasance, according to analyses of government data and interviews with more than 60 former and current federal officials. The approach mirrors the administration's aggressive deregulatory agenda throughout the federal government."
Trump's border deployments could cost $200 million by year-end, The Washington Post, Paul Sonne, Friday, 3 November 2018: "The total price of President Trump's military deployment to the border, including the cost of National Guard forces that have been there since April, could climb well above $200 million by the end of 2018 and grow significantly if the deployments continue into next year, according to analyst estimates and Pentagon figures. The deployment of as many as 15,000 troops to the U.S.-Mexico border — potentially equal in size to the U.S. troop presence in Afghanistan — occurs as the budgetary largesse the military has enjoyed since Trump took office looks set to come to an end. Although the costs of the border deployments will be a tiny slice of a $716 billion annual defense budget, they arrive as the Trump administration is calling on the Pentagon to cut unnecessary expenditures. The White House recently ordered the Pentagon to slash next year's budget for the military by about $33 billion in response to the largest increase in the federal deficit in six years. Veterans and Democratic lawmakers have complained that Trump is wasting military dollars in a politically motivated stunt ahead of Tuesday's midterm elections, at a time when the Pentagon budget is under pressure."
'They Don't Really Want Us to Vote': How Republicans Made it Harder, The New York Times, Danny Hakim and Michael Wines, Saturday, 3 November 2018: "Limiting access to voting is rooted deep in American history, beginning with the founding fathers and peaking during the Jim Crow era in the South. But in the wake of the civil rights movement and the Voting Rights Act of 1965, the idea that disenfranchising legitimate voters was unethical, and even un-American, gained traction. No more. Almost two decades after the Bush v. Gore stalemate led to voting rules being viewed as key elements of election strategy, the issue is playing an extraordinary role in the midterm elections. Restrictions on voting, virtually all imposed by Republicans, reflect rising partisanship, societal shifts producing a more diverse America, and the weakening of the Voting Rights Act by the Supreme Court in 2013."
Trump Jr. griped that CNN didn't run his dad's commercial. 'This ad is racist,' the network replied. The Washington Post, Amy B Wang, Saturday, 3 November 2018: "Donald Trump Jr. had a grievance to air Saturday morning. CNN had refused to run an election ad released by his father, President Trump, earlier this week, a video that featured Luis Bracamontes — an undocumented immigrant who was convicted in the murder of two California sheriff's deputies — in an apparent attempt to drum up fears about immigration. 'I guess they only run fake news and won't talk about real threats that don't suit their agenda,' Trump Jr. tweeted, linking to a shorter, 30-second version of the ad. 'Enjoy. Remember this on Tuesday. #vote #voterepublican.' CNN's public relations department promptly fired back at the president's eldest child, repeating a statement that the network's reporters had made last week: The ad was racist. 'CNN has made it abundantly clear in its editorial coverage that this ad is racist,' CNN PR tweeted. 'When presented with an opportunity to be paid to take a version of this ad, we declined. Those are the facts.'"
Fact-Checking Trump's Montana Rally, The New York Times, Linda Qiu, Saturday, 3 November 2018: "At a rally in Montana on Saturday, President Trump inaccurately accused the state's Democratic senator of supporting an 'open borders' bill, falsely said the economy was 'going down' before he took office and repeated a number of misleading claims."
Sunday, 4 November 2018, Day 654:
'Full Trumpism': The president's apocalyptic attacks reach a new level of falsity, The Washington Post, Philip Rucker, Sunday, 4 November 2018: "President Trump is painting an astonishingly apocalyptic vision of America under Democratic control in the campaign's final days, unleashing a torrent of falsehoods and portraying his political opponents as desiring crime, squalor and poverty. As voters prepare to render their first verdict on his presidency in Tuesday's midterm elections, Trump is claiming that Democrats want to erase the nation's borders and provide sanctuary to drug dealers, human traffickers and MS-13 killers. He is warning that they would destroy the economy, obliterate Medicare and unleash a wave of violent crime that endangers families everywhere. And he is alleging that they would transform the United States into Venezuela with socialism run amok. Trump has never been hemmed in by fact, fairness or even logic. The 45th president proudly refuses to apologize and routinely violates the norms of decorum that guided his predecessors. But at one mega-rally after another in the run-up to Tuesday's midterm elections, Trump has taken his no-boundaries political ethos to a new level — demagoguing the Democrats in a whirl of distortion and using the power of the federal government to amplify his fantastical arguments." See also, 15 False or Misleading Claims in Trump's Georgia and Tennessee Rallies, The New York Times, Linda Qiu, Sunday, 4 November 2018: "The president falsely said Democrats 'want to take away your health care' and misstated when he appeared on 'The Oprah Winfrey Show,' among many other dubious remarks in campaign rallies on Sunday."
Georgia Secretary of State Brian Kemp's Office, Without Citing Evidence, Investigates Georgia Democrats Over Alleged 'Hack,' The New York Times, Richard Fausset and Alan Blinder, Sunday, 4 November 2018: "For weeks, Brian Kemp, the Georgia secretary of state and Republican candidate for governor, has faced accusations that he is trying to suppress the minority vote in his race against Stacey Abrams. And just days ago, a federal judge ruled that the state needed to adjust elements of its so-called 'exact match' voting requirement, calling them needlessly burdensome. Now, in what Democrats said was a desperate attempt to deflect attention just two days before a crucial midterm election, Mr. Kemp used his official position Sunday to announce, with scant evidence, that the Democrats were under investigation for allegedly trying to hack the state's voter registration files. Democrats immediately denounced the claim as bogus and called it an abuse of power. The controversy over voting rights, and the basic mechanics of Georgia's electoral process, has roiled one of the nation's marquee races." See also, Without providing any evidence, Georgia Secretary of State Brian Kemp's office orders 'hacking' probe of Georgia Democrats on the eve of the election he's competing in, The Washington Post, Avi Selk, Vanessa Williams, and Amy Gardner, Sunday, 4 November 2018: "Georgia Secretary of State Brian Kemp's dual roles as both referee and Republican competitor in the state's gubernatorial election collided Sunday, when the government office he controls announced an investigation into the Georgia Democratic Party for an alleged 'hacking' attempt into the voter registration system and his campaign for governor subsequently condemned the 'criminal behavior' he allegedly discovered. But neither Kemp's campaign nor his secretary of state's office provided evidence that Democrats had tried to hack into Georgia's voter registration system."
Inside the Trump Administration's Fight to Add a Citizenship Question to the Census, The New York Times, Michael Wines, Sunday, 4 November 2018: "Commerce Secretary Wilbur Ross testified under oath that the citizenship question was requested by the Justice Department. Documents show otherwise."
Bearing F's From the National Rifle Association, Some Democrats Are Campaigning Openly on a Gun Control Platform, The New York Times, Maggie Astor, Sunday, 4 November 2018: "Gun rights remain a powerful motivator for millions of Americans, and Republicans continue to argue in many races that their Democratic opponents are a threat to the Second Amendment. According to Gallup polling, 43 percent of Americans have a gun in their home, and Jennifer Baker, a spokeswoman for the N.R.A., said the group had 'a record number of dues-paying members and tens of millions of supporters who show up at the polls and vote for candidates who support our constitutional right to self-defense.'… At the same time, 61 percent of Americans want stricter gun laws, according to Gallup; that includes some gun owners. Support for universal background checks and red-flag laws is substantially higher. And this is emboldening some Democrats."
Monday, 5 November 2018, Day 655:
The Supreme Court won't take up net neutrality–this time, The Washington Post, Brian Fung, Monday, 5 November 2018: "The Supreme Court said Monday that it will not hear a closely watched case over the future of the Internet — rejecting a petition by telecom industry groups to consider net neutrality, the principle that Internet providers should treat all online content equally. Three of the justices — Clarence Thomas, Samuel Alito and Neil M. Gorsuch — would have voted to take up the case, according to the court's announcement, and wipe off the books a lower court's decision backing the Federal Communications Commission's net neutrality rules, which were originally passed in 2015. But there were not enough justices for a majority, after Chief Justice John G. Roberts Jr. and Justice Brett M. Kavanaugh recused themselves. (Roberts's financial disclosures for last year showed that he owned stock in Time Warner, a company now owned by AT&T under the name WarnerMedia, while Kavanaugh took part in the case as a judge in the lower court.) As a result, the decision by the U.S. Court of Appeals for the D.C. Circuit stands. That opinion, in 2016, held that the FCC had acted within its powers when it approved sweeping new rules the year before that imposed new obligations on Internet providers such as AT&T, Comcast and Verizon. The FCC rules forbade carriers from blocking or slowing websites, and also prohibited them from offering websites faster delivery to consumers in exchange for new, additional fees." See also, Supreme Court Won't Hear Net Neutrality Challenges to the 2015 Regulations that Barred Broadband Providers from Blocking or Slowing Websites or Charging for Higher-Quality Service or Content, The New York Times, Adam Liptak, Monday, 5 November 2018: "The Supreme Court on Monday declined to hear challenges to 'net neutrality' regulations adopted in 2015 by the Federal Communications Commission during the Obama administration and upheld by a federal appeals court the next year. The 2015 regulations had barred broadband providers from blocking websites or charging for higher-quality service or content. The rules allowed the federal government to regulate high-speed internet delivery as a utility, like phone service. Three members of the Supreme Court — Justices Clarence Thomas, Samuel A. Alito Jr. and Neil M. Gorsuch — said they would have instead vacated the appeals court decision as moot, presumably because the commission reversed itself last year, after a change in its membership."
NBC, Fox, and Facebook Stop Running Trump Caravan Ad Criticized as Racist, The New York Times, Niraj Chokshi and Daniel Victor, Monday, 5 November 2018: "An ad created by President Trump's campaign committee tying together Democrats, a notorious murderer and a caravan of asylum-seeking migrants in Mexico embroiled NBC in controversy overnight, prompting the network to backpedal and pull it from the air. Critics had denounced the ad as false and inflammatory, and CNN had refused to broadcast a longer version, calling it racist. But NBC put it up during the ratings giant 'Sunday Night Football.' 'After further review we recognize the insensitive nature of the ad and have decided to cease airing it across our properties as soon as possible,' NBCUniversal said in a statement. Even Fox News, which has made the caravan a staple of its midterm elections coverage, announced that it had decided on Sunday to stop running it, and Facebook removed the ad, which had been targeted at users in key electoral battlegrounds, like Florida and Arizona."
Voting Machines: What Could Possibly Go Wrong? New York Review of Books, Jennifer Cohn, Monday, 5 November 2018: "Since the 2016 election, there has been a good deal of commentary and reporting about the threats to American democracy from, on the one hand, Russian interference by Facebook and Twitterbot-distributed propaganda, and on the other, voter ID laws and other partisan voter suppression measures such as electoral roll purges. Both of these concerns are real and urgent, but there is a third, yet more sinister threat to the integrity of the November 6 elections: the vulnerability of the voting machines themselves. This potential weakness is critical because the entire system of our democracy depends on public trust—the belief that, however divided the country is and fiercely contested elections are, the result has integrity. Nothing is more insidious and corrosive than the idea that the tally of votes itself could be unreliable and exposed to fraud. Although election officials often claim our computerized election system is too 'decentralized' to allow an outcome-altering cyber-attack, it is, in fact, centralized in one very important way: just two vendors, Elections Systems & Software, LLC, and Dominion Voting, account for about 80 percent of US election equipment. A third company, Hart Intercivic, whose e-slate machines have recently been reported to be flipping early votes in the current Senate race in Texas between Beto O'Rourke and Ted Cruz, accounts for another 11 percent. The enormous reach of these three vendors creates an obvious vulnerability and potential target for a corrupt insider or outside hacker intent on wreaking havoc…. Contrary to popular belief, all such equipment can be hacked via the Internet because all such equipment must receive programming before each election from memory cards or USB sticks prepared on the county's election management system, which connects to the Internet. Thus, if an election management system is infected with malware, the malware can spread from that system to the memory cards and USB sticks, which then would transfer it to all voting machines, scanners, and ballot-marking devices in the county."
Without evidence, Trump and Attorney General Jeff Sessions warn of voter fraud in Tuesday's elections, The Washington Post, Amy Gardner, Monday, 5 November 2018: "President Trump and Attorney General Jeff Sessions on Monday issued strong warnings about the threat of voter fraud in Tuesday's elections, echoing the president's baseless claims that massive voter fraud marred his 2016 election and prompting accusations that his administration is trying to intimidate voters…. There is no evidence of widespread voter fraud in the United States. Trump formed a commission to study the issue shortly after he took office that was disbanded without finding evidence of fraud after states refused to turn over voter data. Voting rights advocates denounced Trump's remarks as a blatant attempt to intimidate voters on the eve of Election Day — and part of a pattern among Republicans, they said, to curtail voting access with strict rules that disproportionately affect voters of color who tend to vote Democratic."
A staggering 36 million people have voted early, setting the stage for big midterm turnout, Politico, Zach Montellaro, Monday, 5 November 2018: "A staggering 36 million voters cast their ballots ahead of Election Day this year, setting the stage for much-higher-than-usual turnout for a midterm — and, potentially, big surprises on Tuesday night. Republican enthusiasm for President Donald Trump and Democrats' itch to repudiate him at the ballot box have driven people to the polls far faster than in 2014, when 27.2 million people voted early, according to Michael McDonald, a University of Florida professor who tracks voter turnout."
Facing Threats and Bias, L.G.B.T. Candidates Are Running in Record Numbers, The New York Times, Liam Stack, Monday, 5 November 2018: "… [A] record number [of lesbian, gay, bisexual and transgender candidates]— at least 244, all Democrats — are running for elected office at all levels of government, including 21 for Congress and four for governor. Advocacy groups describe that surge as a "rainbow wave" powered by liberal enthusiasm and increasing social acceptance, but it comes at a time when the L.G.B.T. community faces a hostile White House and an escalating number of bias incidents, particularly against transgender people and people of color. Campaign attacks may be the electoral expression of that."
Senator Chris Murphy (Democrat-Connecticut) Says 'There is an American Imprint on Every Single Civilian Death Inside Yemen,' Foreign Policy, Lara Seligman, Monday, 5 November 2018: "FP: How much responsibility does the United States bear for the humanitarian disaster in Yemen? CM: I think there is an American imprint on every single civilian death inside Yemen. We sell them the bombs, we help them with the targeting, we fuel their planes in mid-air, and we give them moral cover. So I don't think there is any way around complete American culpability for the humanitarian nightmare that is happening there. We also have made no meaningful effort at all to try to find a path to peace. The Trump administration has been totally AWOL on the political process. They have outsourced it to the U.N., and there is no sign that the U.N. is making any progress. It stands to reason the Saudis will never move until the United States commands them to move…. [T]he first step to getting the parties to the table is for the Saudis to feel like they don't have a blank check from the United States."
As U.S. Sanctions on Iran Kick In, Europe Looks for a Workaround, The New York Times, Steven Erlanger, Monday, 5 November 2018: "As tough new American sanctions against Iran took effect on Monday, European officials remained determined to go their own way, but their progress on an issue that has sharply divided the United States and its closest allies has been halting, at best. The Europeans consider the 2015 Iran nuclear deal crucial to their national interests, and say they intend to keep honoring it. But to date, they have not managed to put in place a mechanism for sidestepping the sanctions without antagonizing the Trump administration…. [T]he Europeans have found it difficult to set up an alternative payment mechanism to sidestep the American-dominated banking system and allow Iran to continue selling its oil and goods. The so-called special purpose vehicle would act as a clearing house: Iran's proceeds from sales of oil and gas would be offset against Iranian purchases, a form of barter without explicit financial transactions. So far, however, no European country has agreed to host the vehicle, for fear of American retaliation."
Newly released emails suggest Interior Secretary Ryan Zinke contradicted ethics pledge, The Washington Post, Juliet Eilperin, Monday, 5 November 2018: "Interior Secretary Ryan Zinke continued to engage in discussions involving his family foundation's property in summer 2017 despite the fact that he had pledged to recuse himself from such matters for a year, according to documents obtained by The Washington Post. At issue is an August 2017 email exchange with David Taylor, the city planner for Whitefish, Mont. Zinke authorized him to access the property and explained that he was engaged in negotiations with a real estate developer over building a parking lot on his foundation's land. But under an ethics pledge he signed Jan. 10, 2017, Zinke vowed to step down from his position as president of the Great Northern Veterans Peace Park Foundation after winning confirmation and refrain from participating in any matters concerning the group for one year."
Representative Steve King (Republican-Iowa) says he hopes Supreme Court Justices Sotomayor and Kagan 'will elope to Cuba,' The Washington Post, Felicia Sonmez, Monday, 5 November 2018: "Rep. Steve King (R-Iowa) said Monday that he hopes Supreme Court Justices Elena Kagan and Sonia Sotomayor 'will elope to Cuba,' hours before he was to appear with Iowa's governor in an election-eve rally. King has a long history of making inflammatory comments on race and immigration. He recently drew a rebuke from a top Republican Party leader and lost support from corporations, including Land O'Lakes, although he is still favored to win reelection Tuesday."
Tuesday, 6 November 2018, Day 656:
Democrats Capture Control of the House of Representatives; Republicans Hold the Senate, The New York Times, Jonathan Martin and Alexander Burns, Tuesday, 6 November 2018: "Democrats harnessed voter fury toward President Trump to win control of the House and capture pivotal governorships Tuesday night as liberals and moderates banded together to deliver a forceful rebuke of Mr. Trump, even as Republicans held on to their Senate majority by claiming a handful of conservative-leaning seats. The two parties each had some big successes in the states. Republican governors were elected in Ohio and Florida, two important battlegrounds in Mr. Trump's 2020 campaign calculations. Democrats beat Gov. Scott Walker, the Wisconsin Republican and a top target, and captured the governor's office in Michigan — two states that Mr. Trump carried in 2016 and where the left was looking to rebound. Propelled by an unusually high turnout that illustrated the intensity of the backlash against Mr. Trump, Democrats claimed at least 26 House seats on the strength of their support in suburban and metropolitan districts that were once bulwarks of Republican power but where voters have recoiled from the president's demagoguery on race." See also, Midterm elections: Democrats flip the House of Representatives as Republicans expand Senate majority, The Washington Post, David A. Fahrenthold, Isaac Stanley-Becker, and Elise Viebeck, published on Wednesday, 7 November 2018: "Democrats leveraged fury with President Trump to capture the House after a hard-fought election that saw Republicans expand their majority in the Senate, a split verdict that set the stage for divided government and partisan conflict that will shape the rest of President Trump's first term. The dramatic conclusion of the most expensive and consequential midterm in modern times underscored the nation's deep polarization, but fell short of delivering a sweeping repudiation of Trump that Democrats had hoped would put an exclamation point on the 'resistance' movement."
Women Lead Parade of Victories to Help Democrats Win the House of Representatives, The New York Times, Susan Chira and Kate Zernike, Tuesday, 6 November 2018: "They marched, they ran, and on Election Day, they won. Women led a parade of victories and unexpected upsets Tuesday to win control of the House for the Democrats. It was the culmination of two years of anger, frustration and activism driven by women appalled by Donald J. Trump's election and presidency. Women poured into grass-roots groups determined to regain Democratic control of Congress and flooded organizations that trained them to run for office. As candidates, women broke the rules and upended conventional political wisdom. As activists, they expanded the definition of women's issues beyond education and reproductive rights to include health care, immigration, gun violence and the environment. It was a litany of historic firsts, most of them by Democrats: In Massachusetts, Ayanna Pressley became the first woman of color in her state's congressional delegation. Rashida Tlaib in Michigan and Ilhan Omar in Minnesota will be the first Muslim women in Congress. Sharice Davids toppled a Republican man in Kansas and Deb Haaland prevailed in New Mexico, becoming the first Native American women elected to Congress. In Tennessee, Marsha Blackburn, a Republican, became the state's first woman elected to the Senate. But several prominent women were also defeated — Senator Claire McCaskill lost to Josh Hawley in Missouri, Amy McGrath lost a closely watched House race in Kentucky, and Senator Heidi Heitkamp lost her re-election race in North Dakota. Stacey Abrams of Georgia, who had hoped to become the first black woman in the country to be elected governor, was trailing her Republican opponent, Brian Kemp."
Heidi Heitkamp Is Ousted From North Dakota Senate Seat by Republican Kevin Cramer, The New York Times, Catie Edmondson, Tuesday, 6 November 2018: "Representative Kevin Cramer, who latched onto Donald J. Trump even before he was president and never let go, ousted North Dakota's incumbent Democratic senator, Heidi Heitkamp, on Tuesday, flipping a key seat that was vital to Republican efforts to hold the Senate. In an election that largely became a referendum on the president, voters here cast out the centrist Ms. Heitkamp, replacing an increasingly rare moderate voice in the Senate with a proud and fiercely conservative partisan."
Republican Josh Hawley Defeats Democrat Claire McCaskill in Missouri Senate Race, The New York Times, Nicholas Fandos, Tuesday, 6 November 2018: "Beating back a liberal suburban groundswell that proved lethal to many House Republicans, Josh Hawley claimed victory here on Tuesday over Senator Claire McCaskill, toppling one of Senate Democrats' last remaining moderate voices, The Associated Press said. The contest was one of the most expensive Senate races in the country's history — tens of millions of dollars in ads blanketed the state's airwaves — framing the stakes: With Mr. Hawley's victory, Republicans completed a rapid takeover of a onetime swing state and padded their majority in the Senate."
Pennsylvania Democrats Pick Up Victories in the House of Representatives 2 Years After Trump Wins State, The New York Times, Trip Gabriel, Tuesday, 6 November 2018: "Pennsylvania voters, who went for President Trump two years ago, swerved in the other direction Tuesday, handing Democrats key victories and swelling the party's share of the state's House delegation. Democratic women crashed the all-male congressional delegation, winning four House seats in the Philadelphia suburbs, according to The Associated Press. Three of the Democratic candidates — Mary Gay Scanlon, a lawyer; Chrissy Houlahan, an Air Force veteran; and Susan Wild, a former solicitor in Allentown, Pa. — flipped seats previously held by Republicans, an achievement aided by a new map of House districts drawn this year to eliminate a Republican gerrymander. Additionally, Madeleine Dean, a state representative, won a seat vacated by a Democratic man."
Laura Kelly, a Kansas Democrat, Tops Kris Kobach in Governor's Race, The New York Times, Mitch Smith, Tuesday, 6 November 2018: "Kansas voters rejected the sharply conservative message of Kris W. Kobach, a Republican known for fiery warnings about election fraud and illegal immigration, and instead elected State Senator Laura Kelly, a Democrat, as governor of their red-leaning state. Ms. Kelly's victory on Tuesday, reported by The Associated Press, upended the Republican-controlled State Capitol in Topeka and stymied the political ascent of Mr. Kobach, the Kansas secretary of state, who has aligned himself with President Trump and has long been rumored to have his own presidential ambitions. Ms. Kelly captured about 48 percent of the statewide vote to about 43 percent for Mr. Kobach. The result suggested a thirst for political moderation in a state Republicans have dominated. Democrats also flipped a Republican-held congressional seat in suburban Kansas City."
Ted Cruz, Republican of Texas, Defeats Beto O'Rourke for Senate, The New York Times, Manny Fernandez, Tuesday, 6 November 2018: "Senator Ted Cruz, Republican of Texas, won re-election on Tuesday in one of the tightest midterm races in the country, defeating the best-financed and most popular Democrat to run in Texas in years, Representative Beto O'Rourke. Mr. Cruz's narrow victory did more than dash Democratic hopes that the party could capture a Senate seat in Texas for the first time since 1988. It promised to restore Mr. Cruz's standing as a far-right force in American politics, after many leaders in his own party questioned whether he was likable enough to run successfully against a candidate like Mr. O'Rourke, an El Paso congressman known for his charisma." 
Democrats Oust Scott Walker in Wisconsin and Kris Kobach in Kansas but Fall Short in Florida and Ohio, The New York Times, Adam Nagourney, Sydney Ember, and Patricia Mazzei, Tuesday, 6 November 2018: "Democrats wrested control of governorships from Republicans in seven states on Tuesday including Wisconsin, where they ousted Scott Walker after eight tumultuous years as the state's chief executive, and Kansas, a surprise victory in a longtime Republican stronghold. But Republicans fended off strong Democratic challenges to hold on to the governorships of Florida, Ohio and Iowa, maintaining their control of three states likely to be crucial in the 2020 presidential elections. The victories expanded the number of states with Democratic chief executives — an important consideration as legislatures begin the process of drawing congressional district lines. In addition to Kansas and Wisconsin, Democrats also picked up governor's seats in Nevada, Illinois, Michigan, New Mexico and Maine. Still, the results reflected a night of mixed tidings for the party out of power, given that Democrats were hoping to install a rising young star in Florida and sweep the midwest states where President Trump forged the core of his unexpected victory two years ago."
Progressive Democrat Alexandria Ocasio-Cortez Wins, Becoming the Youngest Woman Ever Elected to Congress, Huffington Post, Sarah Ruiz-Grossman, Tuesday, 6 November 2018: "Progressive Democrat Alexandria Ocasio-Cortez won her race for a U.S. House seat in New York's 14th District on Tuesday, becoming the youngest woman ever elected to Congress. The 29-year-old political newcomer made headlines nationwide in June when she unexpectedly defeated 10-term Rep. Joe Crowley in the Democratic primary…. A member of the Democratic Socialists of America, Ocasio-Cortez is part of a wave of progressive Democrats promising to push the party establishment further left. She refused any corporate PAC money in her campaign and ran on a boldly progressive platform that included Medicare for all, a federal jobs guarantee and the abolition of Immigration and Customs Enforcement."
Amendment 4: Voters approve measure to restore felons' voting rights, Tampa Bay Times, Samantha J. Gross, Tuesday, 6 November 2018: "About 1.2 million convicted felons in Florida will automatically have their right to vote restored, thanks to a ballot measure that received more than 64 percent of the vote Tuesday. At least 60 percent of voters had to approve for Amendment 4 to become law. Approval of the amendment ends Florida's outlier status as the state with the most people permanently barred from voting — only three other states ban felons from the polls for life. Amendment 4 restores the right to vote to convicted felons who have completed all terms of their sentences, including probation and restitution, but excludes those who are convicted of murder or sex crimes. Those people will still be barred from voting unless their rights are restored by the state clemency board, which consists of the governor and the three cabinet officers (attorney general, chief financial officer and commissioner of agriculture and consumer services)."
Voters in Massachusetts reject a ballot measure which would have mandated nurse staffing levels, Boston Globe, Priyanka Dayal McCluskey and Andy Rosen, Tuesday, 6 November 2018: "Massachusetts voters rejected a ballot measure Tuesday that would have set strict limits on the numbers of patients assigned to hospital nurses, following a bruising and costly campaign that pitted nurses against hospital administrators — and nurses against nurses. The ballot question was as passionately fought as it was difficult for many voters to decipher. The result was a blow to the Massachusetts Nurses Association, a labor union that sponsored the measure and had argued that limits were needed to ensure that patients were receiving safe care. A coalition led by the hospital industry fought Question 1, saying it was overly rigid and would come with enormous costs."
Voters Weigh In on Key Issues Through More Than 150 Ballot Initiatives, The New York Times, Dana Goldstein and Kirk Johnson, Tuesday, 6 November 2018: "There were not just candidates on the ballot this Election Day. Voters in more than half the states considered ballot initiatives on some of the most divisive issues in American life: voting rights, criminal justice reform, health care and environmental regulations, among others."
Democrats Have Moved Significantly to the Left Since 2010, New Study Shows, The Intercept, Aida Chávez, Tuesday, 6 November 2018: "Democratic candidates across the board ran on significantly more progressive platforms this election cycle as compared to the last three election cycles, according to a new analysis of candidates for the U.S. House and Senate by the group Data for Progress. The percentage of Democratic candidates who endorsed 'Medicare for All,' Sen. Bernie Sanders's signature health care proposal, or a Medicare buy-in surged from 27 percent in 2010 to 58 percent this election cycle…. The changes tracked by Data for Progress, with support from MoveOn, come from a field of Democratic candidates who are one of the most diverse groups to run in U.S. political history."
Kim Davis, the Kentucky County Clerk Who Refused Gay Marriage Licenses, Loses Election, The New York Times, Sarah Mervosh, Tuesday, 6 November 2018: "Kim Davis, the Kentucky county clerk who defied the Supreme Court and was jailed in 2015 for her refusal to issue marriage licenses to same-sex couples, lost her re-election bid on Tuesday. Ms. Davis, who emerged as a hero of the religious right and ran for re-election as a Republican, lost by fewer than 700 votes among nearly 7,800 cast. Her Democratic opponent, Elwood Caudill Jr., bested her in the race for clerk of Rowan County, a rural patch of eastern Kentucky that voted for President Trump in 2016 but where Democrats typically win local office. The race had once been billed as one of the biggest political showdowns in Kentucky because David Ermold, a gay man whose request for a marriage license Ms. Davis denied, announced he would run for her job. But then Mr. Ermold lost the Democratic primary to Mr. Caudill, chief deputy in the county property valuation office. Mr. Caudill was a familiar local figure who represented a far less politically charged choice for a job that is mainly administrative."
Border Patrol cancels election morning 'crowd control' demonstration in El Paso, The Texas Tribune, Julián Aguilar, Tuesday, 6 November 2018: "The press release went out Monday, the reporters showed up Tuesday morning, then the U.S. Border Patrol abruptly canceled its Election Day 'crowd control exercise' without immediately stating a reason. The agency had planned a 'mobile field force demonstration' — the latest conspicuous show of force at the border by the federal government ahead of the midterm elections. President Donald Trump recently ordered thousands of U.S. troops to the border, warning of a coming 'invasion' by a caravan of Central American migrants who are currently in southern Mexico…. State Reps. Rafael Anchía, D-Dallas, and Mary González, D-Clint, the chair and vice-chair of the Mexican American Legislative Caucus, condemned the timing of the exercise Monday and called on the Border Patrol to cancel it. 'This administration continues to use immigration policy for political purposes,' they said in a written statement. 'The made-for-media "crowd control" drill, conducted on Election Day, is a cynical effort to suppress the Latino vote in a region seeing record turnout.'" See also, Border Patrol cancels El Paso crowd-control exercise amid concerns about voter suppression, The Washington Post, Robert Moore, Tuesday, 6 November 2018.
Fox Rebukes Sean Hannity's and Jeanine Pirro's Participation in a Trump Rally, The New York Times, Peter Baker, Tuesday, 6 November 2018: "The show onstage might well have been called Fox & Friend. As President Trump wrapped up the midterm election cycle with a late-night rally on Monday in southeast Missouri, he was joined by a trio of conservative media rock stars. Introducing the president as he stumped for Republican candidates was Rush Limbaugh, the radio host who was born and raised in Cape Girardeau. Then after Mr. Trump took the microphone, he invited two Fox News personalities, Sean Hannity and Jeanine Pirro, to join him onstage, where each also delivered a short speech backing the president. The participation of the Fox hosts in a political rally struck even executives at the network as inappropriate. 'Fox News does not condone any talent participating in campaign events,' the network said in a statement on Tuesday. 'We have an extraordinary team of journalists helming our coverage tonight, and we are extremely proud of their work. This was an unfortunate distraction and has been addressed.' How it was addressed the network did not say." See also, Fox News says it has 'addressed' its stars stumping for Trump, but it won't say how, The Washington Post, Paul Farhi and Isaac Stanley-Becker, Tuesday, 6 November 2018.
Two more associates of Roger Stone testify before special counsel Robert Mueller's grand jury, The Washington Post, Manuel Roig-Franzia and Rosalind S. Helderman, Tuesday, 6 November 2018: "Two more associates of Roger Stone, the longtime adviser to President Trump, testified recently before a grand jury hearing evidence in the investigation into Russia's interference in the 2016 presidential election — the latest in a series of witnesses connected to Stone whose testimony has been sought by the special counsel. David Lugo, a filmmaker who interviewed Stone for a movie, told The Washington Post Tuesday that he has turned over hundreds of text messages, emails and Facebook messages to the grand jury v. Lugo, who was a co-producer on the 2015 Oliver Stone film, 'A Good American,' also said he testified on Oct. 19 before the grand jury about conversations about WikiLeaks he had with a onetime friend of Stone, New York comedian Randy Credico. Separately, attorney Tyler Nixon, another Stone associate, confirmed to The Post that he testified before the grand jury Friday. The appearances by Lugo and Nixon underscore how intensely special counsel Robert S. Mueller III is pursuing the question of whether Stone had advance knowledge of WikiLeaks's plans to release hacked Democratic emails that roiled the 2016 campaign and damaged Hillary Clinton's White House bid. At least nine Stone associates have been contacted by prosecutors so far."
Wednesday, 7 November 2016, Day 657:
Jeff Sessions Is Forced Out as Attorney General as Trump Installs Loyalist Matthew Whitaker, The New York Times, Peter Baker and Katie Bennner, and Michael D. Shear, Wednesday, 7 November 2018: "President Trump fired Attorney General Jeff Sessions on Wednesday, replacing him with a loyalist who has echoed the president's complaints about the special counsel investigation into Russia's election interference and will now take charge of the inquiry. Mr. Sessions delivered his resignation letter to the White House at the request of the president, who tapped Matthew G. Whitaker, Mr. Sessions's chief of staff, as acting attorney general, raising questions about the future of the inquiry led by the special counsel, Robert S. Mueller III. Mr. Whitaker, a former college football tight end and United States attorney in Iowa, and a onetime Senate candidate in that state, has previously questioned the scope of the investigation. In a column for CNN last year, he wrote that Mr. Mueller would be going too far if he examined the Trump family's finances. 'This would raise serious concerns that the special counsel's investigation was a mere witch hunt,' Mr. Whitaker wrote, echoing the president's derisive description of the investigation. Mr. Mueller has subpoenaed the Trump Organization for documents related to Russia. Until now, Rod J. Rosenstein, the deputy attorney general, oversaw the investigation because Mr. Sessions recused himself in March 2017, citing his active role in Mr. Trump's 2016 presidential campaign. Democrats quickly demanded on Wednesday that Mr. Whitaker also remove himself from taking charge of the inquiry, citing potential conflicts of interest, including his criticisms of the Mueller investigation, as well as his connections to a witness in that investigation, Sam Clovis, a former Trump campaign aide. In 2014, Mr. Whitaker was the chairman of Mr. Clovis's unsuccessful campaign to become Iowa state treasurer." See also, Jeff Sessions is forced out as attorney general, The Washington Post, Devlin Barrett, Matt Zapotosky, and Josh Dawsey, Wednesday, 7 November 2018: "Attorney General Jeff Sessions resigned on Wednesday at President Trump's request, ending the tenure of a beleaguered loyalist whose relationship with the president was ruined when Sessions recused himself from control of the investigation of Russian interference in the 2016 presidential campaign…. Trump tweeted that Sessions would be replaced on an acting basis by Matthew G. Whitaker, who had been serving as Sessions's chief of staff…. A Justice Department official said Whitaker would assume authority over the special counsel probe into Russian interference in the 2016 presidential election — though his role will be subject to the normal review process for conflicts. Because Sessions was recused, the special counsel probe had been overseen by Deputy Attorney General Rod J. Rosenstein, who also has had strained relations with Trump, but is considered safe in his position for the moment. Rosenstein went to the White House on Wednesday afternoon for what an official said was a pre-scheduled meeting. Though Sessions's removal was long expected, the installation of Whitaker sparked fears that the president might be trying to exert control over the special counsel investigation led by Robert S. Mueller III." See also, The ouster of Attorney General Jeff Sessions throws the future of special counsel probe into question, The Washington Post, Rosalind S. Helderman, Matt Zapotosky, and Carol D. Leonnig, Wednesday, 7 November 2018: "The future of the special counsel investigation into Russian interference in the 2016 campaign was thrown into uncertainty Wednesday after President Trump ousted Attorney General Jeff Sessions, giving a political loyalist oversight of the probe. Trump named as acting attorney general Matthew F. Whitaker, Sessions's chief of staff, who as a legal commentator last year wrote that special counsel Robert S. Mueller III appeared to be taking his investigation too far. A Justice Department official said Wednesday that Whitaker would assume final decision-making authority over the special counsel probe instead of Deputy Attorney General Rod J. Rosenstein…. As acting attorney general, Whitaker could sharply curtail Mueller's authority, cut his budget or order him to cease lines of inquiry." See also, Jeff Sessions leaves a dark mark on the Justice Department, The Washington Post, David Cole, published on Friday, 9 November 2018: "Under almost any other circumstances, the firing of Attorney General Jeff Sessions would be a moment for dancing in the streets. Sessions oversaw a Justice Department that systematically undermined civil liberties and civil rights. But his departure portends no improvement on these fronts. And the fact that President Trump fired him, notwithstanding his faithful advancement of the president's agenda, should raise alarm bells. Sessions leaves the Justice Department far less committed to justice than he found it. Under President Barack Obama, the department expanded the rights of LGBTQ individuals, responded aggressively to police abuse, directed federal prosecutors to use their charging discretion wisely to reduce mass incarceration, promoted voting rights, reduced reliance on private prisons and commuted lengthy sentences imposed on nonviolent drug offenders. Sessions could not reincarcerate the men and women whose sentences Obama commuted, but he reversed virtually everything else. Instead of protecting the most vulnerable among us, the Justice Department under Sessions targeted them."
Attorney General Jeff Sessions Is Replaced by Matthew Whitaker Who Said Special Counsel Robert Mueller Should Be Barred From Investigating Trump's Finances, The Intercept, Robert Mackey, Wednesday, 7 November 2018: "Donald Trump moved to impede the Russia investigation on Wednesday by replacing Attorney General Jeff Sessions with a temporary successor, Matthew Whitaker, who argued last year that Special Counsel Robert Mueller should be barred from investigating the president's finances." See also, Trump Installs a Critic of the Mueller Investigation to Oversee It, The New York Times, Adam Goldman and Edward Wong, Wednesday, 7 November 2018. See also, Democrats call for Sessions's successor, Matthew Whitaker, to recuse himself from Russia probe, The Washington Post, Felicia Sonmez and Karoun Demirjian, Wednesday, 7 November 2018. See also, Matthew Whitaker: An Attack Dog With Ambition Beyond Protecting Trump, The New York Times, Adam Goldman, Michael D. Shear, and Mitch Smith, published on Friday, 9 November 2018.
How the Firing of Attorney General Jeff Sessions Could Affect the Russia Investigation, The New York Times, Charlie Savage, Wednesday, 7 November 2018: "How could [Acting Attorney General Matthew] Whitaker curtail the Mueller inquiry? The acting attorney general establishes the special counsel's jurisdiction and budget. He could tell Mr. Mueller to stop investigating a particular matter or could refuse any requests by Mr. Mueller to expand his investigation. He could also curtail resources to the Office of the Special Counsel, requiring Mr. Mueller to downsize his staff or resources. Moreover, Mr. Whitaker could block Mr. Mueller from pursuing investigative steps, like subpoenaing Mr. Trump or issuing new indictments…. Can Mr. Whitaker fire Mr. Mueller? The regulation that Mr. Rosenstein invoked when appointing Mr. Mueller … made it more difficult to fire him. It said that the attorney general may remove the special counsel only for cause, like misconduct of some kind, rather than at will. Mr. Whitaker could decide that Mr. Mueller has committed misconduct and fire him, or he could revoke the protections that the regulation provides to Mr. Mueller and then fire him without cause. Can Mr. Whitaker quash a Mueller report? When Mr. Mueller completes his work, he is to deliver a report about his findings to the attorney general, according to the regulation. It would then be up to the attorney general — now Mr. Whitaker — to decide whether to turn that document over to Congress or keep it secret. Of course, next year, when Democrats take over the House of Representatives, they could issue a subpoena for such a document, but if the Trump administration wants to fight that subpoena by asserting executive privilege, it is not clear what would happen."
Lasting Implications for the Courts as Republicans Gain in the Senate, The New York Times, Charlie Savage, Wednesday, 7 November 2018: "Republicans' expansion of their Senate majority means that the conservative legal movement is poised to expand and entrench its influence over the federal courts, leaving Democrats with dwindling hopes of being able to swiftly diminish that imprint even if they win the White House in 2020. The net pickup by Republicans of about three seats leaves President Trump and the Senate majority leader, Mitch McConnell, positioned to accelerate their already record-breaking pace of appointing federal judges through at least 2020. The White House and Mr. McConnell will now have more running room to get young and outspoken conservatives through even if a few Republicans break ranks, and they can consolidate the new conservative majority on the Supreme Court if a justice leaves during the next two years. But the midterm results have longer-term implications as well. By broadening their Senate majority from 51 seats to about 54 (some races have yet to be decided), Republicans have expanded their chances of retaining control of the chamber after 2020. Only a handful of Republican Senate incumbents will be up in states where Democrats are competitive, and they have their own vulnerable incumbents, too."
Why Democrats' Gain Was More Impressive Than It Appears, The New York Times, Nate Cohn, Wednesday, 7 November 2018: "It wasn't necessarily the night of either party's dreams. The Democrats are poised to gain around 35 House seats after Tuesday's elections. Republicans seem likely to gain a few seats in the Senate, and they triumphed in some high-profile governor's races. But Democrats faced formidable structural disadvantages, unlike any in recent memory. Take those into account, and 2018 looks like a wave election, like the ones that last flipped the House in 2010 and 2006."
Brian Kemp's lead over Stacey Abrams narrows amid voting complaints in Georgia governor's race, The Washington Post, Amy Gardner, Beth Reinhard, and Aaron C. Davis, Wednesday, 7 November 2018: "Republican Brian Kemp's campaign declared victory in the race for Georgia governor on Wednesday, even as election officials continued counting thousands of absentee and provisional ballots, narrowing his lead and prompting Democrat Stacey Abrams to insist she could have the votes to force a runoff election. As the vote-counting continued, voting rights advocates accused Kemp — who as secretary of state is Georgia's top election officer — and local officials of disenfranchising thousands of voters on Election Day. Hundreds of complaints flooded in about hours-long lines brought on by broken equipment, a shortage of voting machines and insufficient quantities of printed provisional ballots." See also, Brian Kemp's Lead in the Race for Governor in Georgia Needs an Asterisk. If this governor's race had taken place in another country, the State Department would have questioned its legitimacy. The Atlantic, Carol Anderson, Wednesday, 7 November 2018. 
Colorado, once the infamous anti-LGBT 'hate state,' becomes first to elect an openly gay governor, The Washington Post, Kyle Swenson, Wednesday, 7 November 2018: "Rep. Jared Polis (D-Colo.) will be the first openly gay person to serve as a state's governor. Polis, an entrepreneur and five-term member of Congress from Boulder, beat Republican Walker Stapleton by six points in Colorado's gubernatorial contest. But Polis's splash into the history books is all the more significant considering the ugly track record of the state he has been elected to run. Since the early 1990s, Colorado has played a key role in the battle for LGBT rights. The state was dubbed the 'hate state' because of a 1992 law that sparked international backlash and boycotts. But the same legislation teed up a landmark 1996 U.S. Supreme Court decision that helped lay the groundwork for marriage equality."
The historic firsts of the 2018 midterm elections, The Washington Post, Kayla Epstein and Eugene Scott, Wednesday, 7 November 2018: "The results of the 2018 midterm election ushered in one of the most diverse groups of politicians in American history, bringing in a wave of governors, senators and representatives who will break decades or even centuries-long barriers when they are sworn in. On the Democratic side, these races were viewed not only as a referendum on President Trump, but also, in many cases, on his version of identity politics, which in its final days played to the fears of his base, a group that is largely white, male and Christian. Many female Democratic House candidates who prevailed on Election Day ran in opposition to Trump or his policies. Several were first-time candidates. Republican women like Kristi L. Noem and Marsha Blackburn, on the other hand, made history but were reluctant to mention their gender on the campaign trail, preferring to focus on issues. Though prominent figures like Andrew Gillum, the Democratic candidate for governor of Florida, failed to win their potentially historic elections, many candidates around the country became the first person of their gender, race, ethnicity or sexual orientation to be elected to their positions in their states, or in some cases, in the country. Here they are: Ayanna Pressley: Massachusetts' first black woman in Congress…. Marsha Blackburn: First woman elected to the Senate from Tennessee…. Jared Polis: The first openly gay man elected governor…. Jahana Hayes: Connecticut's first black woman in Congress…. Deb Haaland and Sharice Davids: America's first Native American women in Congress…. Veronica Escobar and Sylvia Garcia: Texas' first Latinas in Congress…. Rashida Tlaib and Ilhan Omar: America's first Muslim women in Congress…. Alexandria Ocasio-Cortez: America's youngest woman ever elected to Congress…. Kristi L. Noem: First female governor of South Dakota…. Cindy Axne and Abby Finkenauer: Iowa's first women in the U.S. House…. Janet Mills: First female governor of Maine. This list will update if additional races are called." Diverse Candidates Make History in Midterm Elections, The New York Times, Karen Zraick, Wednesday, 7 November 2018: "There were historic firsts across the country on Tuesday night, as voters chose from a set of candidates that was among the most diverse ever to run in the United States. Women, Native Americans, Muslims and L.B.G.T. candidates were among those who broke barriers." See also, The Midterm Election Results Gave Everybody Just Enough to Keep Fighting, The Intercept, Ryan Grim, Wednesday, 7 November 2018.
Voters send record number of women to Congress, Politico, Elana Schor, Wednesday, 7 November 2018: "Female candidates for Congress made history on Tuesday night, with more than 100 women sweeping into office on the strength of a Democratic House takeover powered in large part by college-educated female voters. The women winning House seats also marked several milestones for diverse representation beyond the gender divide, including the first Native American women in Congress and the first Muslim women in Congress. Their victories mark an undeniable leap forward toward representation on Capitol Hill that more closely resembles the divide among the U.S. population, although women still have a long way to go before reaching parity in both the House and Senate." See also, How Women Won Big in the Midterm Elections, The New Yorker, Margaret Talbot, Wednesday, 7 November 2018: "Two years ago, the election of Donald Trump unleashed a remarkable mobilization of women, and the midterms showed what can happen when that energy gets channelled into electoral politics. At least ninety-eight women were elected to the House on Tuesday night—eighty-four Democrats and fourteen Republicans—which means that more women will be serving in Congress than ever before. They are, on the whole, a group marked by this moment in history—by the motivation to counteract Trump's appeal to white nationalism, the commitment to hold onto progressive gains like Obamacare, the calls to be out there and brave, and the revved-up D.I.Y. activism of the Trump era…. In general, the female candidates who won foregrounded fundamental issues of equity and access for all Americans, especially regarding health care and education. A commitment to the Affordable Care Act seems to have been crucial."
Native Americans Score Historic Wins in Midterms After Years of Efforts, The New York Times, Simon Romero, Wednesday, 7 November 2018: "Two states sent the first Native American women to Congress. Another elected its first Native American lieutenant governor. A Navajo candidate won a pivotal county race in an area long dominated by a white minority. Native Americans notched historic electoral wins on Tuesday, in a country where indigenous people were not granted the right to vote until 1924. The victories, in an array of federal, state and local races, did not come easily. They took decades of grass-roots organizing, legal battles to redraw voting districts favoring white candidates, new sources of campaign money and the harnessing of visceral reactions to President Trump's use of slurs against Native Americans. And they took strong candidates with a winning combination of political credentials and personal experiences that resonated with voters."
Democrats gain hundreds of state legislative seats and secure majority of state attorneys general, The Washington Post, Tim Craig, Wednesday, 7 November 2018: "After years of trying, Democrats expanded their influence in state capitols on Tuesday, flipping more than 300 state legislative seats while also claiming a majority of the nation's attorney general offices. The Democratic gains mark a significant turnaround for a party that had been losing clout in state legislatures for nearly a decade, allowing Republicans in many states to loosen restrictions on firearms, push through new voter-identification laws and weaken environmental regulations. Democrats had also ceded enormous power to Republicans to redraw congressional boundaries. The victories — buoyed by an apparent net Democratic pickup of seven governorships — will also help fortify the party's efforts to use states as a firewall against President Trump, including through coordinated lawsuits against the administration."
Tony Evers Wins Wisconsin Governor's Race, Beating Republican Scott Walker, The New York Times, Monica Davey, Wednesday, 7 November 2018: "Gov. Scott Walker, who moved Wisconsin to the right over the last eight years, cutting taxes and sharply diminishing the power of labor unions, was defeated on Wednesday by the Democrat, Tony Evers, the state schools superintendent, The Associated Press reported. The advantage for Mr. Evers was razor thin, a little over 1 percentage point. With more than 2.6 million votes cast and 99 percent of precincts reporting, Mr. Evers led by about 30,000 votes. Still, Mr. Walker was not conceding…."
Three Deep Red States, Idaho, Nebraska, and Utah, Vote to Expand Medicaid, The New York Times, Abby Goodnough, Wednesday, 7 November 2018: "Voters in Idaho, Nebraska and Utah on Tuesday were on track to approve what their Republican-led legislatures repeatedly would not: free or low-cost health coverage for most poor adults through an expansion of their Medicaid programs. The three deep-red states are now poised to join 33 others that have already expanded Medicaid, an option under the Affordable Care Act since 2014."
California makes cage-free hens a state law, San Francisco Chronicle, Jocelyn Gecker, Associated Press, Wednesday 7 November 2018: "California voters overwhelmingly approved a measure Tuesday requiring that all eggs sold in the state come from cage-free hens by 2022. Proposition 12 also bans the sale of pork and veal in California from farm animals raised in cages that don't meet the new minimum size requirements. That means the Golden State's new rules will apply to farmers nationwide whose eggs, veal and pork are sold in California. Supporters say the measure is a big step toward more humane farming practices, while opponents say it is misleading and maintains cruel practices for animals."
Progressives Win on Medicaid Expansion, Public Education, and Voting Rights Through Ballot Initiatives, The Intercept, Rachel M. Cohen, Wednesday, 7 November 2018: "From state legislative races to the House of Representatives, progressive candidates made a dent in the 2018 election season, and will be relatively well-represented in federal and state-level governments next year. But it's not just elected office: Left-wing activists also made their voices heard through ballot initiatives across the country. On Tuesday night, progressives walked away with some wins and some losses on that front. They made gains for Medicaid expansion, public education, and voting rights. But they lost other battles, like on criminal justice reform, nurse-to-patient ratios, and universal home care."
Ballot measures taking aim at climate change and fossil fuels fall short, The Washington Post, Brady Dennis and Dino Grandoni, Wednesday, 7 November 2018: "Efforts to nudge the nation away from burning fossil fuels and toward harnessing renewable sources of energy were rejected by voters Tuesday across a swath of resource-rich Western states. Voters in Arizona, one of the nation's most sun-soaked states, handily shot down a measure that would have accelerated its shift toward generating electricity from renewables, particularly solar. Residents in oil- and gas-rich Colorado defeated a measure to sharply limit drilling on state-owned land. Even in the solidly blue state of Washington, initial results looked grim for perhaps the most consequential climate-related ballot measure in the country this fall: a statewide initiative that would have imposed a first-in-the-nation fee on emissions of carbon dioxide, the most prevalent of the greenhouse gases that drive global warming. While voters in King County, home to Seattle, turned out heavily in favor of the measure, residents across the rest of the state largely opposed it. One bright spot for environmental advocates came in Nevada, where voters appeared poised to pass a measure similar to the one Arizonans rejected. It would require utilities to generate 50 percent of their electricity from renewables by 2030. The proposal was leading handily with most votes tallied early Wednesday, but even then there was another hurdle. Before the measure could become law, it has to survive a second vote in 2020." See also, The Fossil Fuel Industry Spent $100 Million to Kill Green Ballot Measures in Three States–and Won, The Intercept, Kate Arnoff, Wednesday, 7 November 2018: "Proposition 112, a ballot measure [in Colorado] to mandate a 2,500-foot setback zone between drill sites and homes, schools, and other vulnerable areas, … was defeated 57 to 43 on Tuesday night, in large part thanks to a full-fledged freakout by the fossil fuel industry, which, with $40 million, outspent Prop 112 proponents by at least 40 to 1…. Environmental initiatives on the ballot elsewhere in the country, vehemently opposed by industry groups, also flopped. A ballot initiative in Washington state to levy a $15 per ton carbon fee on polluters and invest the revenue in job creation, green infrastructure, and more was defeated 56 to 44 thanks to over $30 million from the oil and gas industry. In Arizona, electric utilities spent $31 million against Prop 127, which would have upped the state's renewable portfolio standard, requiring the power sector to generate at least half its power from renewables by 2030. The proposition was largely bankrolled by liberal donor Tom Steyer via NextGen America, which poured $24 million in support, but it failed resoundingly, garnering just 30 percent of the vote." See also, Up Against Big Oil in the Midterms, The New York Times, Bill McKibben, Wednesday, 7 November 2018: "The victories in the midterm elections were real and sweet for environmentalists and progressives: There will be at least 119 women in Congress, and for the first time their ranks will include [two] Muslims and [at least two] Native Americans. Some of those candidates were talking about a Green New Deal, like the one put forward by the soon-to-be-youngest member of Congress, Alexandria Ocasio-Cortez, that would rapidly reduce the nation's fossil fuel use while preparing the country for climate change. The fact that the Democrats now control one house of Congress means that President Trump's pillage of environmental regulations will at least proceed under the spotlight of investigation. Half a dozen new states now have governors and legislatures willing to consider cutting greenhouse gas emissions significantly. And yet I confess I came away from Tuesday night feeling unsure that there really is the political space to get done what needs doing in the time that we have left. Last month, the United Nations Intergovernmental Panel on Climate Change said that we had perhaps a dozen years to really turn the planet around by substantially reducing greenhouse gas emissions." See also, Climate Change and the Elections: Five Takeaways, The New York Times, Brad Plumer and Lisa Friedman, Wednesday, 7 November 2018.
Voters are stripping partisan redistricting power from politicians in anti-gerrymandering efforts, The Washington Post, Katie Zezima and Emily Wax-Thibodeaux, Wednesday, 7 November 2018: "Voters in three states overwhelmingly chose to overhaul how legislative and Congressional districts are drawn, stripping a traditionally partisan exercise from politicians while aiming to create a more level playing field based instead on geography and demographics. Colorado and Michigan will create independent commissions to decide the boundaries of congressional and legislative districts after the 2020 Census. In Colorado, there will be two commissions, one to draw the congressional lines and one to draw legislative lines. Missouri will now mandate the use of a statistical, nonpartisan model that decides where lines are drawn, as well as the appointment of a state demographer…. The measures were intended to reduce the likelihood of any political party wielding its power to decide where election boundaries should be drawn — otherwise known as gerrymandering, or creating districts that will more likely lead to that party retaining political control."
Federal judges in gerrymandering case toss Maryland's congressional voting map, The Washington Post, Ann E. Marimow and Rachel Chason, Wednesday, 7 November 2018: "Federal judges in Maryland on Wednesday blocked the state from using its congressional voting map in future elections, ordering political leaders to draw new electoral lines for contests in 2020. The three-judge panel unanimously threw out the congressional map in a long-running partisan gerrymandering case. The decision gives Maryland officials until March to submit a new redistricting plan. The judges acknowledged the inherently political redistricting process but declared the boundaries unconstitutional and intentionally designed to target Republican voters in the 6th Congressional District because of their political affiliation…. The Wednesday ruling can be appealed directly to the Supreme Court, which in June avoided answering the question of when extreme partisan gerrymandering is unconstitutional in the Maryland case and in another map case from Wisconsin…. At the core of the issue is the 6th District in Western Maryland, which was redrawn in 2011 to include parts of heavily Democratic Montgomery County. Democratic mapmakers moved hundreds of thousands of voters from Western Maryland out of the 6th District and added Democrats from Montgomery. The lawsuit was brought by seven Republican voters who lived in the 6th District before the boundaries were reset."
'You are a rude, terrible person.' 'That's enough.' 'Sit down.' Trump's news conference turns hostile. The Washington Post, Lindsey Bever, Wednesday, 7 November 2018: "President Trump lashed out at journalists during an afternoon press briefing, calling some of them 'hostile,' instructing them to sit down and telling a CNN reporter, 'You are a rude, terrible person.' The heated exchange occurred Wednesday when CNN reporter Jim Acosta continued to question Trump after the president dismissed him during a news conference about the 2018 midterm elections. Acosta had brought up the Central American migrant caravan, asking the president why he characterized it as 'an invasion.'… Then when Acosta tried to question Trump about the Russia investigation, the president shouted: 'That's enough. That's enough. That's enough. That's enough,' telling him to 'put down the mic.'" See also, White House suspends press pass of CNN's Jim Acosta after his testy exchange with Trump, The Washington Post, Amy B. Wang and Paul Farhi, published on Thursday, 8 November 2018: "The White House suspended the press credentials of CNN reporter Jim Acosta on Wednesday, hours after President Trump took issue with questions Acosta asked at a news conference. The move to punish Acosta by removing his access to the White House is believed to be unprecedented. The Trump administration barred another CNN reporter from attending an open media event in July but until now has not gone as far as removing a credential, known as a 'hard pass,' which enables a journalist to enter the White House grounds." See also, Trump Bars CNN's Jim Acosta From the White House, The New York Times, Peter Baker, Wednesday, 7 November 2017: "President Trump took the exceedingly rare step of suspending the White House credentials of Jim Acosta, the chief White House correspondent for CNN, on Wednesday after an intense verbal clash at a news conference earlier in the day…. The confrontation with the president came during a fractious encounter with reporters, only the third formal solo news conference held by Mr. Trump at the White House. In addition to clashing with Mr. Acosta, he scolded several other reporters he deemed offensive, including Peter Alexander of NBC, April D. Ryan of American Urban Radio Networks and Yamiche Alcindor of PBS. Mr. Trump repeatedly told Ms. Ryan to sit down, and he complained that a query by Ms. Alcindor was a 'racist question.' The decision to yank Mr. Acosta's credentials, effectively denying him access to the White House and the president's staff, was a nuclear-level response by the president and the administration's communications staff after more than two years of escalating tensions between the CNN correspondent, the president and the president's aides." See also, Words and walkouts aren't enough. CNN should sue Trump over revoking Jim Acosta's press pass. The Washington Post, Margaret Sullivan, published on Thursday, 8 November 2018: "…[I]t's clear the White House crossed a bright line Wednesday when it took away Acosta's 'hard pass,' which allows him the access he needs to cover the White House. That action amounts to punishing a member of the press for doing his job of informing the public and then creating a false pretext about its retaliation…. To make matters worse, Sarah Sanders lied — and circulated a misleadingly edited video to back herself up — when she claimed later that Acosta was being punished for 'placing his hands on a young woman.'… I've heard various suggestions about how CNN or the press corps should respond to this retaliation: There should be a boycott, a walkout, a news blackout. And I've read the strongly worded rebukes from the White House Correspondents' Association, from CNN and others. But mere words aren't enough. And a boycott or blackout not only runs counter to the core idea that the reporters are there to inform the public, but it also would cede the briefings to the worst Trump sycophants. No, something more is called for: CNN should sue the Trump White House on First Amendment grounds, and press-rights groups, along with other media organizations, should join in to create a united and powerful front." See also, White House shares doctored video to support punishment of CNN journalist Jim Acosta, The Washington Post, Drew Harwell, published on Thursday, 8 November 2018: "White House press secretary Sarah Sanders on Wednesday night shared a video of CNN reporter Jim Acosta that appeared to have been altered to make his actions at a news conference look more aggressive toward a White House intern. The edited video looks authentic: Acosta appeared to swiftly chop down on the arm of an aide as he held onto a microphone while questioning President Trump. But in the original video, Acosta's arm appears to move only as a response to a tussle for the microphone. His statement, 'Pardon me, ma'am,' is not included in the video Sanders shared. Critics said that video — which sped up the movement of Acosta's arms in a way that dramatically changed the journalist's response — was deceptively edited to score political points. That edited video was first shared by Paul Joseph Watson, known for his conspiracy-theory videos on the far-right website Infowars." See also, Sarah Sanders promotes an altered video of CNN reporter, sparking allegations of visual propaganda, The Washington Post, Paul Farhi, Wednesday, 7 November 2018: "The Trump administration is plainly upset with the behavior of a certain CNN reporter. But how far is it willing to go to make its case that the reporter acted improperly during a news conference with President Trump? One answer emerged Wednesday night when White House press secretary Sarah Sanders tweeted a video of the episode, involving CNN's Jim Acosta, the network's chief White House correspondent. Experts said the video, in which Acosta is seen rebuffing a press aide's attempt to take a microphone out of his hands, was altered to exaggerate the aggressiveness of Acosta's actions. If that is the case, the video may belong in a category rarely employed by democratic governments: visual propaganda."
Trump Vows 'Warlike Posture' if Democrats Investigate Him, The New York Times, Peter Baker and Michael D. Shear, Wednesday, 7 November 2018: "President Trump threatened on Wednesday to adopt a 'warlike posture' against Democrats if they use their newly won control of the House to investigate his financial and political dealings, drawing a line at the start of a new era of divided government. The president began a postelection news conference with an offer to work across party lines, but his conciliatory tone quickly turned contentious. And barely an hour later, he announced the firing of Attorney General Jeff Sessions in defiance of Democrats who saw an effort to impede the Russia investigation." See also, Washington is in battle mode as Trump vows retaliation against Democratic investigations, The Washington Post, Philip Rucker, Robert Costa, and Josh Dawsey, Wednesday, 7 November 2018: "Washington plunged into political war on Wednesday in the wake of a split decision by voters in the midterm elections, with President Trump ousting his attorney general and threatening to retaliate against Democrats if they launch investigations into his personal conduct and possible corruption in the administration." See also, Takeaways From Trump's Midterms News Conference, The New York Times, Eileen Sullivan, Wednesday, 7 November 2018. See also, Fact-checking Trump's post-election news conference, The Washington Post, Glenn Kessler and Salvador Rizzo, published on Thursday, 8 November 2018. See also, 7 Dubious Claims From Trump's Postelection News Conference, The New York Times, Linda Qiu, Wednesday, 7 November 2018. See also, Remarks by President Trump in Press Conference After Midterm Elections, White House, Wednesday, 7 November 2018.
Trump administration issues rules letting some employers deny contraceptive coverage, The Washington Post, Amy Goldstein, Wednesday, 7 November 2018: "The Trump administration issued a pair of federal rules on Wednesday that allow some employers to deny insurance coverage of birth control on religious or moral grounds, plowing ahead despite a legal and ideological tempest. The rules notch a deep exception to a federal requirement under the Obama-era interpretation of the Affordable Care Act that essential health benefits must include coverage of contraception at no charge to consumers. The circumvention of this mandate, first proposed by Trump health officials a year ago, is part of the administration's alliance with social conservatives for whom 'religious liberty' has become a central cause and who had objected to the contraceptive mandate."
Thursday, 8 November 2018, Day 658:
Trump's Appointment of the Acting Attorney General Is Unconstitutional. He is evading the requirement to seek the Senate's advice and consent for the nation's chief law enforcement officer and the person who will oversee the Mueller investigation. The New York Times, Neal K. Katyal and George T. Conway III, Thursday, 8 November 2018: "[Under] the Appointments Clause of the Constitution, Article II, Section 2, Clause 2 … so-called principal officers of the United States must be nominated by the president and confirmed by the Senate under its 'Advice and Consent' powers…. What makes an officer a principal officer is that he or she reports only to the president. No one else in government is that person's boss…. A principal officer must be confirmed by the Senate. And that has a very, very significant consequence today. It means that President Trump's installation of Matthew Whitaker as acting attorney general of the United States after forcing the resignation of Jeff Sessions is unconstitutional. It's illegal. And it means that anything Mr. Whitaker does, or tries to do, in that position is invalid…. Senate confirmation exists for a simple, and good, reason. Constitutionally, Matthew Whitaker is a nobody. His job as Mr. Sessions's chief of staff did not require Senate confirmation…. For the president to install Mr. Whitaker as our chief law enforcement officer is to betray the entire structure of our charter document." See also, Trump's installation of acting Attorney General Matthew Whitaker was unconstitutional, argues husband of Kellyanne Conway, The Washington Post, John Wagner, Thursday, 8 November 2018: "A new opinion piece co-authored by George T. Conway III — husband of White House counselor Kellyanne Conway — argues that President Trump's installation of Matthew G. Whitaker as acting attorney general Wednesday was unconstitutional. 'It's illegal. And it means that anything Mr. Whitaker does, or tries to do, in that position is invalid,' George Conway wrote with his co-author in a piece published by the New York Times on Thursday, less than 24 hours after Trump ousted Jeff Sessions from the post. George Conway's piece was his latest in a series of public shots at the policies of his wife's boss. Just last week, Conway, a lawyer, took aim at Trump's pledge to end birthright citizenship in another op-ed, calling that plan unconstitutional, as well."
Before he led the Justice Department, Matthew G. Whitaker promoted a company accused of deceiving clients, The Washington Post, Carol D. Leonnig, Rosalind S. Helderman, and Robert O'Harrow Jr., Thursday, 8 November 2018: "When federal investigators were digging into an invention-promotion company accused of fraud by customers, they sought information in 2017 from a prominent member of the company's advisory board, according to two people familiar with the probe: Matthew G. Whitaker, a former U.S. attorney in Iowa. It is unclear how Whitaker — who was appointed acting attorney general by President Trump on Wednesday — responded to a Federal Trade Commission subpoena to his law firm. In the end, the FTC filed a complaint against Miami-based World Patent Marketing, accusing it of misleading investors and falsely promising that it would help them patent and profit from their inventions, according to court filings. In May of this year, a federal court in Florida ordered the company to pay a settlement of more than $25 million and close up shop, records show. The company did not admit or deny wrongdoing. Whitaker's sudden elevation this week to replace fired Attorney General Jeff Sessions has put new scrutiny on his involvement with the shuttered company, whose advisory board he joined in 2014, shortly after making a failed run for U.S. Senate in Iowa." See also, Acting Attorney General Matthew Whitaker Sat on Board of Company Accused of Bilking Customers, The New York Times, Adam Goldman and Frances Robles, Thursday, 8 November 2018: "Matthew G. Whitaker, the acting attorney general, served on the advisory board of a Florida company that a federal judge shut down last year and fined nearly $26 million after the government accused it of scamming customers. The company, World Patent Marketing, 'bilked thousands of consumers out of millions of dollars' by promising inventors lucrative patent agreements, according to a complaint filed in Florida by the Federal Trade Commission. Court documents show that when frustrated consumers tried to get their money back, Scott J. Cooper, the company's president and founder, used Mr. Whitaker to threaten them as a former federal prosecutor. Mr. Cooper's company paid Mr. Whitaker nearly $10,000 before it closed. Mr. Whitaker's role in the company would complicate his confirmation prospects should President Trump nominate him as attorney general."
Matthew Whitaker, Acting Attorney General and Robert Mueller's New Boss, Said There Was 'No Collusion' Between the Russians and the Trump campaign. Whitaker spent a few years in right-wing media repeatedly making that claim. The Daily Beast, Maxwell Tani, Will Sommer, and Betsy Woodruff, Thursday, 8 November 2018: "A year-and-a-half before he took responsibility for overseeing the investigation into Russia's interference in the 2016 election, Matthew Whitaker, now the acting attorney general, had already reached a conclusion. 'The truth is there was no collusion with the Russians and the Trump campaign,' he said in an interview on the Wilkow Majority show. 'There was interference by the Russians into the election, but that was not collusion with the campaign.'… What Whitaker was basing this declaration on is unclear. Special Counsel Robert Mueller's investigation into the matter was just three months old at the time and it has—and remains—a lock box when it comes to its findings. But Whitaker no longer is merely just offering his analysis on the matter. On Wednesday he became the top law-enforcement officer in the nation and, with it, was given effective control of the Mueller probe."
Acting Attorney General Matthew Whitaker Once Declared Courts 'Inferior' and Criticized the Supreme Court's Power, The New York Times, Charlie Savage, Thursday, 8 November 2018: "The acting attorney general, Matthew G. Whitaker, once espoused the view that the courts 'are supposed to be the inferior branch' and criticized the Supreme Court's power to review legislative and executive acts and declare them unconstitutional, the lifeblood of its existence as a coequal branch of government. In a candidate Q. and A. when he sought the Republican nomination for senator in Iowa in 2014, Mr. Whitaker indicated that he shared the view among some conservatives that the federal judiciary has too much power over public policy issues. He criticized many of the Supreme Court's rulings, starting with a foundational one: Marbury v. Madison, which established its power of judicial review in 1803."
Acting attorney general Matthew Whitaker has no intention of recusing himself from Russia investigation, associates say, The Washington Post, Devlin Barrett, Matt Zapotosky, and Josh Dawsey, Thursday, 8 November 2018: "Acting attorney general Matthew G. Whitaker has no intention of recusing himself from overseeing the special-counsel probe of Russian interference in the 2016 election, according to people close to him who added they do not believe he would approve any subpoena of President Trump as part of that investigation. Since stepping into his new role Wednesday, Whitaker has faced questions — principally from Democrats — about whether he should recuse himself from the Russia investigation, given that he has written opinion pieces about the investigation and is a friend and political ally of a grand jury witness."
'Protect Mueller': Protesters across the U.S. decry Trump's dismissal of Jeff Sessions as attorney general, The Washington Post, T.J. Ortenzi, Thursday, 8 November 2018: "Tens of thousands of protesters nationwide spent Thursday evening decrying President Trump's removal of Jeff Sessions as U.S. attorney general, a move they fear threatens the independence of special counsel Robert S. Mueller III's investigation. Those gathered in cities and towns from Boston to Houston to Seattle said Trump 'crossed a red line' when he picked Matthew G. Whitaker as acting attorney general after asking for and receiving Sessions's resignation on Wednesday. Whitaker, a political loyalist, had criticized the special counsel's probe into possible collusion between Russia and Trump's 2016 presidential campaign. The progressive group MoveOn.org organized what it said were hundreds of 'Protect Mueller' protests, held at 5 p.m. local time outside city halls and federal courthouses, in parks and on downtown streets and university grounds." See also, Thousands Protest in Support of Mueller Inquiry, The New York Times, Nira Chokshi, Friday, 9 November 2018: "Thousands of people protested across the country on Thursday in support of the inquiry led by Robert S. Mueller III, the special counsel investigating Russian interference in the 2016 election, just one day after President Trump shook up the agency overseeing it. The demonstrations, seen in the video above, took place in New York, Washington, Boston, Philadelphia, Omaha, Salt Lake City and elsewhere. They came after the president's firing of former Attorney General Jeff Sessions, who had recused himself from the investigation, much to Mr. Trump's frustration. The acting attorney general, Matthew G. Whitaker, is a Trump loyalist and an outspoken critic of the investigation."
Gerrymandering kept Democrats from winning even more seats in Tuesday's midterm elections. In North Carolina, they won 50 percent of the House votes and 23 percent of the House seats. The Washington Post, Thomas Wolf and Peter Miller, Thursday, 8 November 2018: "Democrats will pick up at least 26 seats and take a majority in the House of Representatives if preliminary results from Tuesday's midterm elections hold. But partisan gerrymandering is still a major issue. Our analysis of [North Carolina's] results shows that the party would almost certainly have won more if Republicans hadn't deliberately drawn districts to limit Democratic chances. North Carolina's congressional district lines are already the subject of federal litigation claiming they give Republicans a systematic, unconstitutional advantage in winning seats. Tuesday's results bear those claims out. Democrats won roughly 50 percent of the vote in North Carolina, their best performance in almost a decade. But despite an extraordinary year, they netted just three of the state's 13 congressional seats — the same as in 2014 and 2016."
In Florida, Bill Nelson, Democratic candidate for Senate, and Andrew Gillum, Democratic candidate for governor, pull into recount range as the state once again becomes the epicenter of a post-election fight over ballots, The Washington Post, Michael Scherer, Thursday, 8 November 2018: "Trailing Democratic candidates in the Senate and governor's races in Florida moved on Thursday within the vote margins needed to trigger automatic recounts, setting the stage for another raucous election aftermath in the nation's largest swing state. In the Senate race, Gov. Rick Scott (R) had a lead of just over 17,000 votes, or 0.22 percent, over Sen. Bill Nelson (D) as of Thursday afternoon. In the governor's race, Tallahassee Mayor Andrew Gillum (D) trailed Rep. Ron DeSantis (R) by fewer than 39,000 votes, or 0.47 percent. Under Florida law, a machine recount is conducted when the margin of victory is less than 0.5 percent, and a manual recount is ordered if the margin is less than 0.25 percent."
Lucy McBath, a Gun Control and Racial Justice Activist, Wins Georgia Congressional Race Against Karen Handel, The New York Times, Astead W. Herndon, Thursday, 8 November 2018: "Lucy McBath, the gun control and racial justice activist whose son was killed in a 2012 shooting, is now headed to Congress, after winning a razor-thin election decided Thursday morning. Ms. McBath defeated the Republican incumbent Karen Handel, who only last year won a closely watched special election in the same Georgia district. Though Ms. Handel did not concede the race until Thursday morning, Ms. McBath, who is also a former Delta flight attendant, claimed victory in a statement released Wednesday. The Associated Press officially called the race for Ms. McBath on Thursday morning, with her lead at just under 3,000 votes. 'Six years ago I went from a Marietta mom to a mother on a mission,' she said, referencing her teenage son's death. Jordan Davis, Ms. McBath's son, was 17 when he was shot and killed by a white man at a gas station after refusing to turn down the volume of the rap music playing in his car. The man was later convicted of first-degree murder." See also, Republican Representative Karen Handel concedes to anti-gun violence advocate Lucy McBath in closely watched Georgia race, The Washington Post, Elise Viebeck, Thursday, 8 November 2018.
Trump Claims New Power to Bar Asylum for Immigrants Who Arrive Illegally, The New York Times, Michael D. Shear, Thursday, 8 November 2018: "The Trump administration, invoking national security powers meant to protect the United States against threats from abroad, announced new rules on Thursday that give President Trump vast authority to deny asylum to virtually any migrant who crosses the border illegally. Administration officials declined to say who will be affected by the new rules, but it is widely expected inside the government and by advocate groups that Mr. Trump intends to deny asylum to migrants from Central American nations, some of whom are marching toward the United States in a widely publicized caravan. The president, who made immigration and the caravan major issues during the midterm election campaigns, is expected to announce on Friday which countries the rules will apply to. They will go into effect on an emergency basis as soon as they are published in the Federal Register. The regulations will overhaul longstanding asylum laws that provide the opportunity for people fleeing persecution and violence in their home countries to seek sanctuary in the United States. The changes effectively close the option of asylum to those who do not enter the country at an official port of entry, where immigrants and other travelers are legally allowed to cross from Mexico into the United States, after being processed by the Border Patrol. Recently, at some crossings, a crush of arrivals has created long lines and delays of several days. 'The law is clear: People can apply for asylum whether or not they're at a port of entry, and regardless of their immigration status,' said Omar Jadwat, the director of the American Civil Liberties Union's Immigrants' Rights Project. 'The president doesn't get to ignore that law, even if he dislikes it.'" See also, Trump administration's proposed new asylum rule blatantly violates the law, Southern Poverty Law Center, Mary Bauer, Thursday, 8 November 2018: "The Trump administration's announcement today that it will make migrants who cross the U.S.-Mexico border between ports of entry ineligible for asylum is both illegal and morally unconscionable. It would effectively deny asylum to thousands of vulnerable individuals and would send many back to places where they face persecution and death."
Trump can't immediately end DACA (Deferred Action for Childhood Arrivals), appeals court panel says, setting up Supreme Court fight, The Washington Post, Robert Barnes, Thursday, 8 November 2018: "A federal appeals court ruled Thursday that President Trump cannot immediately end the program that shields from deportation young undocumented immigrants who were brought to the country as children. The unanimous decision by a three-judge panel of the U.S. Court of Appeals for the 9th Circuit makes it more likely that the Supreme Court will settle the question. The Trump administration has asked the justices to add it to the docket for this term. The Deferred Action for Childhood Arrivals program was begun in 2012 by President Barack Obama and has protected nearly 700,000 people brought to this country as children."
Jeff Sessions, in Last-Minute Act as Attorney General Before Being Fired by Trump, Sharply Limits the Use of Consent Decrees to Curb Police Abuses, The New York Times, Katie Benner, Thursday, 8 November 2018: "Former Attorney General Jeff Sessions has drastically limited the ability of federal law enforcement officials to use court-enforced agreements to overhaul local police departments accused of abuses and civil rights violations, the Justice Department announced on Thursday. In a major last-minute act, Mr. Sessions signed a memorandum on Wednesday before President Trump fired him sharply curtailing the use of so-called consent decrees, court-approved deals between the Justice Department and local governments that create a road map of changes for law enforcement and other institutions. The move means that the decrees, used aggressively by Obama-era Justice Department officials to fight police abuses, will be more difficult to enact. Mr. Sessions had signaled he would pull back on their use soon after he took office when he ordered a review of the existing agreements, including with police departments in Baltimore, Chicago and Ferguson, Mo., enacted amid a national outcry over the deaths of black men at the hands of officers. Mr. Sessions imposed three stringent requirements for the agreements. Top political appointees must sign off on the deals, rather than the career lawyers who have done so in the past; department lawyers must lay out evidence of additional violations beyond unconstitutional behavior; and the deals must have a sunset date, rather than being in place until police or other law enforcement agencies have shown improvement." See also, In one of his final actions as attorney general, Jeff Sessions moves to restrict police reform agreements, The Washington Post, Sari Horwitz, published on Friday, 9 November 2018: "Civil rights leaders lashed out Friday at Jeff Sessions, who in one of his last acts as attorney general approved an order restricting the federal government's ability to enforce changes at state and local law enforcement agencies accused of abuse."