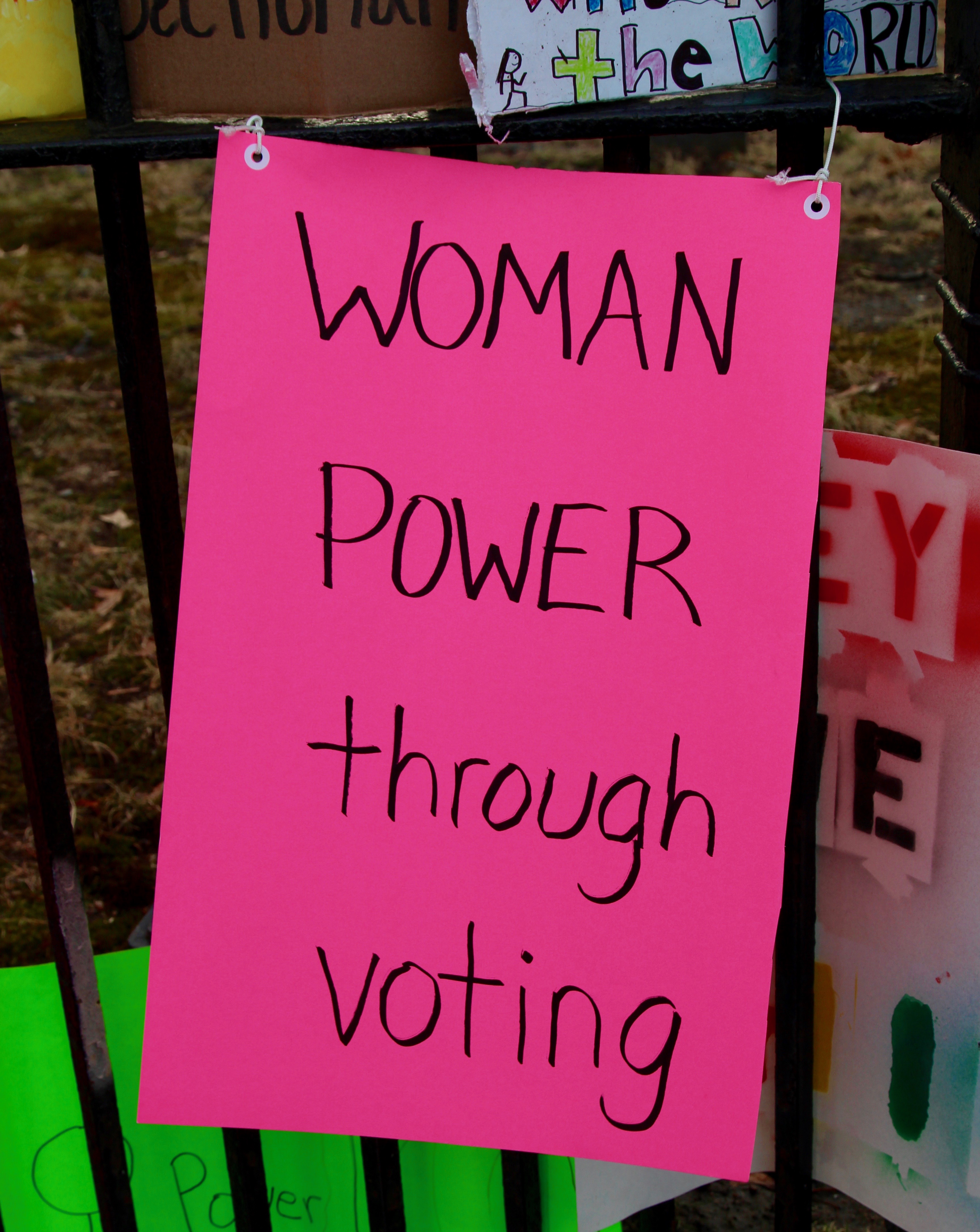 Cambridge, MA, 20 January 2018
Passages in bold in the body of the texts below are my emphasis. This is an ongoing project, and I update the site frequently. Because I try to stay focused on what has actually happened, I usually let the news 'settle' a day or so before posting. I hope readers will peruse the articles in full for a better understanding of the issues and their context; our democracy and our future depend on citizens who can distinguish between facts and falsehoods and who are engaged in the political process.
Friday, 26 October 2018, Day 645:
Cesar Altieri Sayoc Jr., an Outspoken Trump Supporter in Florida, Is Charged in Attempted Bombing Spree, The New York Times, William K. Rashbaum, Alan Feuer, and Adam Goldman, Friday, 26 October 2018: "An outspoken supporter of President Trump from South Florida was charged on Friday with sending explosive packages to at least a dozen of the president's critics, apparently bringing to a close an attempted bombing spree that has gripped the country just ahead of the midterm elections. The suspect, Cesar Altieri Sayoc Jr., 56, was arrested outside an auto parts store near Fort Lauderdale after a fast-moving investigation in which the authorities said they were able to pull a fingerprint from one of the bomb packages and collect Mr. Sayoc's DNA from two others. Mr. Sayoc, who seemed to be living out of a van in Aventura, Fla., was taken into custody on a day when four more explosive packages were found, including two intended for United States senators, both Democrats. A federal criminal complaint spells out his contempt for this week's many bomb targets, noting that Mr. Sayoc's van was slathered with images and slogans often found on fringe right-wing social media accounts…. Mr. Sayoc posted frequently on right-wing social media groups, the authorities said. On Facebook, Mr. Sayoc published photos of a Trump rally he attended during the 2016 presidential campaign. He was wearing a red 'Make America Great Again' hat. See also, Man in Florida is arrested and charged in connection with mail bombs sent to prominent liberal figures and Democratic politicians, The Washington Post, Devlin Barrett, Mark Berman, and Matt Zapotosky, Friday, 26 October 2018: "A lone fingerprint and a set of misspellings helped point FBI agents to a Florida man with a long criminal record now charged with mailing homemade bombs to prominent critics of President Trump — a politically charged case that has roiled the run-up to next month's congressional elections. Cesar Sayoc, 56, a former pizza deliveryman, strip-club worker and virulently partisan supporter of the president, was arrested Friday and charged with a string of crimes in connection with the homemade pipe bombs sent this week to former president Barack Obama, former secretary of state Hillary Clinton and others. He was formally charged with sending 13 such devices, and a law enforcement official said he is likely to be charged with sending a 14th device to Tom Steyer, a major Democratic donor. That package was intercepted in California, officials said." See also, Living in a Van Plastered With Hate, Bombing Suspect Was Filled With Right-Wing Rage, The New York Times, Patricia Mazzei, Nick Madigan, and Frances Robles, Friday, 26 October 2018: "On Twitter, Cesar Sayoc Jr. lashed out at immigrants, gun control advocates, and prominent Democratic politicians. On Facebook, he misspelled a racial epithet, directing it at the likes of Oprah Winfrey and former President Barack Obama. With fury in his fingers, he shared inflammatory news stories from Breitbart, hard-edge videos from Fox News, and angry posts from pages like 'Handcuffs for Hillary.' He tweeted a threat to former Vice President Joe Biden. And he posted photographs of himself wearing a red 'Make America Great Again' hat at one of President Trump's campaign rallies. After a frenzied nationwide search for the person who sent 13 makeshift bombs to some of Mr. Trump's most prominent critics, Mr. Sayoc, 56, was arrested Friday morning in Plantation, Fla., at an AutoZone car parts shop. Authorities released a photograph of a man with a buzz cut and a mouth that drooped toward a frown. They hauled away a white van plastered with bombastic stickers expressing support for Mr. Trump and animosity toward those who clashed with him. 'Dishonest Media,' read one on the van's back right window. 'CNN Sucks.' Cross hairs appeared on a photograph of one of the liberal commentators at the network, which received more than one package from Mr. Sayoc at its offices in New York." See also, Who is Cesar Sayoc? What we know about the suspected mail bomber arrested in Florida. The Washington Post, Matt Zapotosky, Annie Gowen, Sari Horwitz, and Cleve R. Wootson Jr., Friday, 26 October 2018: "On the Internet and in real life, Cesar Sayoc was not shy about broadcasting his support for Donald Trump and his contempt for those the president might consider enemies. He plastered stickers across his white van — supportive of Trump — alongside images of the president's critics with red targets over their faces and a large decal that read 'CNN sucks.' On Twitter, the 56-year-old trafficked conspiracy theories and ranted about liberal billionaire George Soros, former president Barack Obama, former secretary of state Hillary Clinton and others whose politics were out of line with his."
Trump questions 'this bomb stuff' and suggests the attempted attacks have hurt Republican momentum in the polls, The Guardian, Sabrina Siddiqui, Friday, 26 October 2018: "Donald Trump on Friday appeared to question the series of explosive devices sent to current and former Democratic officials this week, while suggesting the attempted attacks were halting Republican momentum before next month's midterm elections. 'Republicans are doing so well in early voting, and at the polls, and now this "Bomb" stuff happens and the momentum greatly slows – news not talking politics. Very unfortunate, what is going on. Republicans, go out and vote!' the president tweeted. Trump's comments came shortly after the discovery 0f two more suspicious packages, addressed to the New Jersey senator Cory Booker and former intelligence chief James Clapper, pushing the total number of devices intercepted by authorities to 12." See also, Trump, at Charlotte Rally, Tries to Rebuild Political 'Momentum' by Reviving Old Attacks, The New York Times, Katie Rogers, Friday, 26 October 2018: "For two days, the president toyed with a bipartisan message and watched as the news cycle focused not on him, and not on the midterm elections, but on at least 14 explosive devices delivered to prominent Democratic figures. By Friday, he had had enough. As he left Washington for his latest campaign rally here, President Trump made it clear that he was no longer going to sit through another news cycle without President Trump at the center. 'The Republicans had tremendous momentum, and then, of course, this happened, where all that you people talked about was that,' Mr. Trump said to reporters about the bomb scares. 'But now we have to start the momentum again.'" See also, Trump is mad that the mail bombs are distracting people from his campaign rhetoric, The Washington Post, Philip Bump, Friday, 26 October 2018.
Trump Is Considering Executive Actions to Stop Asylum Seekers From Central America, The New York Times, Julie Hirschfeld Davis and Gardiner Harris, Friday, 26 October 2018: "President Trump is considering a major speech on Tuesday to announce a broad crackdown on the southern border, administration officials said Friday, making a significant play to energize his anti-immigrant base one week before midterm congressional elections where Republican control of Congress is at stake. Mr. Trump is expected to use the remarks to outline his plans for the deployment of hundreds of Army troops and to fortify the border, including executive actions he is considering to deny entry to Central American migrants and asylum seekers. A bid to freeze or cut financial aid to Central American countries whose citizens are making their way north toward the United States is also under discussion, with proposals coming from both the National Security Council and the Office of Management and Budget, according to two Trump administration officials, who said a final decision would be reached by Tuesday. Even as the president's advisers met on Friday to nail down the details of the multipronged border operation, human rights groups raised concerns about Mr. Trump's plans, calling them politically motivated and potentially in violation of United States and international law. And Democrats condemned what they called a blatant political ploy to distract voters before Election Day."
Continue reading Week 93, Friday, 26 October – Thursday, 1 November 2018 (Days 645-651)
Trump Doesn't Have to Answer Questions About Multiple Sexual Harassment Claims, Judge Rules, The New York Times, Jan Ransom, Friday, 26 October 2018: "Summer Zervos had hoped her defamation lawsuit against President Trump might become a platform for other women who, like her, have accused the president of sexual harassment. But that bid ran into a roadblock on Friday, when a state judge in Manhattan denied her request to force Mr. Trump to turn over evidence related to other women who have said he made unwanted sexual advances. The judge, Jennifer Schecter, said that Mr. Trump must respond to questions directly related to Ms. Zervos's allegation that he inappropriately kissed and touched her on two occasions, but that she had not demonstrated how the other women's accusations were relevant to her case."
Saturday, 27 October 2018, Day 646:
Driven by Trump Policy Changes, Fracking Booms on Public Lands. The administration is auctioning off millions of acres of drilling rights and rolling back regulations, raising environmental concerns in states like Wyoming. The New York Times, Eric Lipton and Hiroko Tabuchi, Saturday, 27 October 2018: "Reversing a trend in the final years of the Obama presidency, the Trump administration is auctioning off millions of acres of drilling rights to oil and gas developers, a central component of the White House's plan to work hand in glove with the industry to promote more domestic energy production. Seeing growth and profit opportunities at a time of rising oil prices and a pro-business administration, big energy companies like Chesapeake Energy, Chevron, and Anschutz Exploration are seizing on the federal lands free-for-all, as they collectively buy up tens of thousands of acres of new leases and apply for thousands of permits to drill. In total, more than 12.8 million acres of federally controlled oil and gas parcels were offered for lease in the fiscal year that ended on Sept. 30, triple the average offered during President Barack Obama's second term, according to an analysis by The New York Times of Interior Department data compiled by Taxpayers for Common Sense, a nonpartisan group that advocates budget discipline."
Trump Calls for Unity After Synagogue Shooting in Pittsburgh, Then Swiftly Denounces Democrats, The New York Times, Katie Rogers and Jeffery C. Mays, Saturday, 27 October 2018: "President Trump said on Saturday that 'the hearts of all Americans are filled with grief' after a mass shooting at a Pittsburgh synagogue left at least 11 people dead, and he called on the country to combat hate crimes together…. Still, Mr. Trump again demonstrated that he would not be swayed from the call of the campaign trail during a politically volatile and violent midterm election season. Not as the death toll at the Tree of Life synagogue in Pittsburgh mounted. And not as the authorities were still investigating how another suspect in a separate case this week went from being a loyal Trump fan to mailing explosive devices to several of Mr. Trump's critics. In minutes, Mr. Trump moved from a call for unity to attacking and name-calling Democrats, including his former presidential rival, Hillary Clinton, and leading lawmakers like Senator Elizabeth Warren and Representative Maxine Waters. Rather than hang back at the White House, the president barreled forward to Illinois to support Representative Mike Bost, a Republican in a tight race for re-election."
In the closing days of the election, Trump turns to his favorite weapon: Immigration, The Washington Post, Matt Viser and Josh Dawsey, Saturday, 27 October 2018: "In the final days before the midterm elections, President Trump has turned his focus to the topic with which he has closed out all the campaigns he's engaged in since his presidential effort began in 2015: an angry, nativist appeal to his core supporters on immigration. The caravan of refugees walking north from Central America toward the U.S.-Mexico border has given him an evocative image, one that has looped across cable news networks for days and suggests an immediate threat, although the caravan is still about 1,000 miles from the U.S. He has cast the crowd as containing Middle Easterners who are potential terrorists — later admitting there was 'no proof' of that. Not even the attempted pipe bomb attacks on his critics have diverted the president's attention. On Thursday, his administration announced it was sending 800 troops to the border. On Friday, hours after the arrest of a Florida man who allegedly crafted the bombs, administration officials said Trump next week would announce plans to invoke emergency powers to stop migrants from entering the United States, casting them as a grave national security threat. The move extends Trump's long-expressed desire to curb both illegal and legal immigration."
Cesar Sayoc's Path on Social Media: From Food Photos to Partisan Fury, The New York Times, Kevin Roose, Saturday, 27 October 2018: "Until 2016, Cesar Altieri Sayoc Jr.'s life on social media looked unremarkable. On his Facebook page, he posted photos of decadent meals, gym workouts, scantily clad women and sports games — the stereotypical trappings of middle-age masculinity. But that year, Mr. Sayoc's social media presence took on a darker and more partisan tone…. By the time he was arrested in Florida on Friday, charged with sending pipe bombs to at least a dozen of President Trump's critics, Mr. Sayoc appeared to fit the all-too-familiar profile of a modern extremist, radicalized online and sucked into a vortex of partisan furor. In recent weeks, he had posted violent fantasies and threats against several people to whom pipe bombs were addressed, including Representative Maxine Waters, a California Democrat, and former Vice President Joseph R. Biden Jr. His vehicle, a white van plastered with right-wing slogans, came to resemble a Facebook feed on wheels. 'He went from posting pictures of women, real estate, dining and cars to posting pictures of ISIS, guns and people in jail,' said Jonathan Albright, the research director for Columbia University's Tow Center for Digital Journalism. 'It's a remarkable change.'"
Sunday, 28 October 2018, Day 647:
The Midterm Elections Are a Referendum on Donald Trump, and the Stakes Cannot Be Overstated. Explosive devices were sent to prominent critics of  Trump at a moment of national division–a moment generated by Trump himself. The New Yorker, David Remnick, published online on Sunday, 28 October 2018 and in the print edition on Monday, 5 November 20198: "What is there left to know about Donald Trump? Robert Mueller, various state officials, and a legion of reporters around the country are dedicated to penetrating any stubborn mysteries that still linger, yet who can argue that there is insufficient evidence to make a rational judgment about the character of the man, the nature of his Presidency, and the climate he has done so much to create and befoul? Last week, with the midterm elections fast approaching, law-enforcement agents pored over an accumulating pile of crude explosive devices that had been sent to some of the President's most prominent critics: Barack Obama, Hillary Clinton, Joe Biden, Eric Holder, Maxine Waters, George Soros, Robert De Niro, Tom Steyer, Cory Booker, Kamala Harris, and, at the CNN offices in New York, John Brennan and James Clapper. A tinfoil-hat brigade of reactionaries immediately insisted that the cunning "Democrat Party" had run a "false flag" plot designed to boost its chances on Election Day. On Friday, near Fort Lauderdale, F.B.I. officials arrested a suspect named Cesar Altieri Sayoc, a man in his mid-fifties with an extensive criminal record. Officials also seized the suspect's van, which was plastered with pro-Trump stickers, as well as one that read 'CNN Sucks' and another that had a picture of Hillary Clinton in the crosshairs of a gun. Law enforcement will continue to investigate the incident in the days ahead. But what's already clear is that it occurred at a moment of tragic division and conspiracy-mongering generated, foremost and daily, by the President of the United States. The right has no monopoly on insult and incivility—the online universe can be a sewer of spite—but there is no real equivalence: no modern President has adopted and weaponized such malevolent rhetoric as a lingua franca. Trump is a masterful demagogue of the entertainment age. His instruments are resentment, sarcasm, unbounded insult, casual mendacity, and the swaggering assertion of dominance. From his desk in the Oval Office, on Twitter, and at political rallies across the country, he spews poison into the atmosphere. Trump is an agent of climate change, an unceasing generator of toxic gas that raises the national temperature. No one suggests that he is a perpetrator, but pipe bombs as a tool of political intimidation do not arrive unexpectedly. They come after the President's remarks on 'birtherism,' Mexican 'rapists,' and Charlottesville; after 'enemy of the people' and 'Lock Her Up!' They come after he has mocked the disabled and victims of sexual violence, after he has praised many of the world's autocrats and diminished democratic allies. Violence, for him, is a source of titillation. Recently, Trump rallied Montana Republicans by extolling their incumbent congressman, Greg Gianforte—'He's my guy'—not because Gianforte had devised a piece of legislation for the common good but because he had body-slammed a reporter to the ground. 'This is actually exactly why my father won,' Eric Trump said recently on Fox News. He is 'un-P.C.,' not a 'perfectly scripted politician.'"
For Trump, Dutiful Words of Grief, Then Off to the Next Fight, The New York Times, Peter Baker and Maggie Haberman, Sunday, 28 October 2018: "For months, Republican officials have complained privately that President Trump lacks the ability to confront moments of crisis with moral clarity, choosing to inflame the divisions that have torn the country apart rather than try to bring it together. It took the importuning of his Jewish daughter and son-in-law to craft a powerful statement of outrage at anti-Semitism after Saturday's slaughter at a Pittsburgh synagogue. Then Mr. Trump went back into partisan mode, assailing his enemies. By the evening's end he was tweeting about baseball, and on Sunday he went after another foe. Mr. Trump's mixed messages after the synagogue killings and the wave of bombs sent by one of his supporters to leading Democrats have thrust his leadership into the center of the national debate with about a week until fiercely contested congressional elections. Even some supporters call him tone-deaf, and critics say his fire-and-fury style has fueled a toxic moment in American history, while defenders bristle at what they consider opportunistic attacks by opponents interested only in tearing him down."
Monday, 29 October 2018, Day 648:
Trump Is Sending 5,200 Troops to the Border in an Election-Season Response to Migrants, The New York Times, Michael D. Shear and Thomas Gibbons-Neff, Monday, 29 October 2018: "More than 5,000 active-duty military troops will deploy to the southern border by the end of this week, Defense Department officials said on Monday, an escalation of a midterm election show of force against a caravan of Central American migrants that President Trump has characterized as an 'invasion of our country.' The massing of American troops comes as Mr. Trump has seized on the caravan as a closing political message in the final week before the midterms, warning darkly — and without evidence — that 'Middle Eastern' people are part of a dangerous mob of migrants threatening to surge into communities here. But the caravan, which has shrunk from 7,000 people to less than 3,500, is still weeks away from reaching the United States. The rare use of the active-duty military to bolster Mr. Trump's campaign message has intensified criticism that the president is using the military for political gain." See also, U.S. will deploy 5,200 additional troops to the Mexican border officials say, The Washington Post, Dan Lamothe and Nick Miroff, Monday, 29 October 2018: "Homeland Security and Pentagon officials said Monday that they will send 5,200 troops, military helicopters and giant spools of razor wire to the Mexican border in the coming days to brace for the arrival of Central American migrants President Trump is calling 'an invasion.' The troop deployment, one week before the U.S. midterm elections, appears to be the largest U.S. active-duty mobilization along the U.S.-Mexico boundary in decades and amounts to a significant militarization of American border security."
Thousands signed a letter saying Trump was not welcome in Pittsburgh. He plans to visit anyway. The Washington Post, Allyson Chiu and Amy B. Wang, Monday, 29 October 2018: "More than 35,000 people have signed an open letter to President Trump from the leaders of a Pittsburgh-based Jewish group who say the president will not be welcome in the city unless he denounces white nationalism and stops 'targeting' minorities after a mass shooting Saturday at a local synagogue left 11 dead. Nevertheless, the White House announced Trump would travel to Pittsburgh on Tuesday, ignoring the letter as well as a plea from Pittsburgh's mayor that the president at least refrain from visiting 'while we are burying the dead.' The first of the funerals for the 11 shooting victims is expected to take place Tuesday. The open letter, which was published and shared on Sunday, was written by 11 members of the Pittsburgh affiliate of Bend the Arc, a national organization for progressive Jews focused on social justice, following what is being called the deadliest attack on Jews in U.S. history. The shooting at Tree of Life synagogue also left several people injured, including law enforcement." See also, Trump to Visit Pittsburgh After Shooting at Synagogue, The New York Times, Julie Hirschfeld Davis, Monday, 29 October 2018: "President Trump plans to travel on Tuesday to the Pittsburgh community that was the site of a synagogue massacre over the weekend, the White House said Monday, making a show of national solidarity in the face of anti-Semitism and hate even as he keeps up a steady stream of attacks on his perceived opponents. Sarah Huckabee Sanders, the White House press secretary, announced Mr. Trump's trip at a news briefing and said the president would use his visit to express the support of the American people and to grieve with the community. But the question-and-answer session with reporters appeared aimed as much at absolving the president of blame for his divisive messaging and at lashing out at news organizations as it was at expressing outrage and grief over a shooting that claimed the lives of 11 congregants gathered at their synagogueto observe Shabbat." See also, Trump and first lady Melania Trump to visit Pennsylvania on Tuesday to commemorate synagogue mass shooting victims, The Washington Post, Felicia Sonmez and Josh Dawsey, Monday, 29 October 2018: "President Trump and first lady Melania Trump will visit Pennsylvania on Tuesday to commemorate the victims of last week's mass shooting at Tree of Life synagogue, the White House announced Monday, even as the mayor of Pittsburgh publicly requested that the trip be postponed until after the funerals. The White House announcement comes as tens of thousands of people have signed a petition calling for the president to refrain from visiting the city until he denounces white nationalism."
Trump Persuaded Struggling People to Invest in Scams, Lawsuit Says, The New York Times, Maggie Haberman and Benjamin Weiser, Monday, 29 October 2018: "A new lawsuit accuses President Trump, his company and three of his children of using the Trump name to entice vulnerable people to invest in sham business opportunities. Filed in federal court in Manhattan on Monday, the lawsuit comes just days before the midterm elections, raising questions about whether its timing is politically motivated. It is being underwritten by a nonprofit whose chairman has been a donor to Democratic candidates. The allegations take aim at the heart of Mr. Trump's personal narrative that he is a successful deal-maker who built a durable business, charging he and his family lent their name to a series of scams. The 160-page complaint alleges that Mr. Trump and his family received secret payments from three business entities in exchange for promoting them as legitimate opportunities, when in reality they were get-rich-quick schemes that harmed investors, many of whom were unsophisticated and struggling financially." See also, Trump defrauded investors in marketing scheme, lawsuit says, The Washington Post, Jonathan O'Connell, Monday, 29 October 2018: "Four anonymous plaintiffs filed a lawsuit against President Trump, his business and his three eldest children in federal court Monday, alleging that the Trumps helped promote fraudulent investments that duped investors. At issue are promotional spots and speeches that Trump made on behalf of marketing company ACN, also known as American Communications Network, which charged $499 for the chance to sell video phones licensed by the company, and sometimes extracted thousands of dollars later to have a chance of recouping the money. Trump earned $450,000 each for three speeches he gave for ACN, according to his government disclosure form, but in marketing videos he told potential investors that the opportunity came 'without any of the risks most entrepreneurs have to take' and that his endorsement was 'not for any money."
Tuesday, 30 October 2018, Day 649:
Exclusive: Trump is targeting birthright citizenship with executive order, Axios, Jonathan Swan and Stef W. Kight, Tuesday, 30 October 2018: "President Trump plans to sign an executive order that would remove the right to citizenship for babies of non-citizens and unauthorized immigrants born on U.S. soil, he said yesterday in an exclusive interview for 'Axios on HBO,' a new four-part documentary news series debuting on HBO this Sunday at 6:30 p.m. ET/PT. Why it matters: This would be the most dramatic move yet in Trump's hard-line immigration campaign, this time targeting 'anchor babies' and 'chain migration.' And it will set off another standoff with the courts, as Trump's power to do this through executive action is debatable, to say the least. Trump told 'Axios on HBO' that he has run the idea of ending birthright citizenship by his counsel and plans to proceed with the highly controversial move, which certainly will face legal challenges." See also, Trump Wants to Use Executive Order to End Birthright Citizenship, The New York Times, Julie Hirschfeld Davis, Tuesday, 30 October 2018: "President Trump said he was preparing an executive order that would nullify the long-accepted constitutional guarantee of birthright citizenship in the United States, his latest attention-grabbing maneuver days before midterm congressional elections as he has sought to activate his base by vowing to clamp down on immigrants and immigration. 'We're the only country in the world where a person comes in and has a baby, and the baby is essentially a citizen of the United States for 85 years, with all of those benefits,' Mr. Trump told Axios during an interview that was released in part on Tuesday, making a false claim. 'It's ridiculous. It's ridiculous. And it has to end.' In fact, at least 30 other countries, including Canada, Mexico and many others in the Western Hemisphere, grant automatic birthright citizenship, according to a study by the Center for Immigration Studies, an organization that supports restricting immigration and whose work Mr. Trump's advisers often cite." See also, Trump's Birthright Citizenship Proposal Is at Odds With Legal Consensus, The New York Times, Adam Liptak, Tuesday, 30 October 2018: "The words of the 14th Amendment are plain, and the scholarly and judicial consensus about what they mean is nearly uniform: Children born in the United States automatically become citizens of the United States. In an interview released Tuesday, President Trump proposed a different reading of the amendment, one he said denies birthright citizenship to the children of undocumented immigrants. Mr. Trump said he was preparing to issue an executive order to that end. The statement sounded more like a political stunt than a reasoned legal argument, and its timing, coming a week before the midterm elections, was suspect. Nor was it clear what the executive order would say, or how it could change the meaning of the Constitution. But there was little question that any action by Mr. Trump to try to alter birthright citizenship would be met with immediate legal challenges." See also, Trump vows executive order to end birthright citizenship, a move most legal experts say would run afoul of the Constitution, The Washington Post, John Wagner, Josh Dawsey, and Felicia Sonmez, Tuesday, 30 October 2018.
Trump's visit to Pittsburgh after synagogue massacre creates tensions in grieving city, The Washington Post, Seung Min Kim, Josh Dawsey, and Mark Berman, Tuesday, 30 October 2018: "President Trump visited a grief-stricken Pittsburgh on Tuesday in a trip meant to unify after tragedy, but his arrival provoked protests from residents and consternation from local officials in the aftermath of the synagogue shooting that left 11 people dead. The hastily planned day trip — which the city's mayor urged Trump not to make — was executed with no advance public itinerary and without congressional and local politicians. Some had declined to accompany the president, and others were not invited. Trump did not speak publicly during his brief trip, instead quietly paying tribute at Tree of Life synagogue by laying flowers for the 11 victims and visiting a hospital to see officers who were wounded in Saturday's shooting. But Trump's trip to the area so soon after the attack tore open political tensions in the largely Democratic city, as residents angered by Trump's arrival protested even as the first couple tried to keep a low profile during the solemn, afternoon visit." See also, Shooting victim's family shuns Trump in Pittsburgh as top officials decline to join him, The Washington Post, Moriah Balingit, Avi Selk, and Mark Berman, Tuesday, 30 October 2018: "A mourning family doesn't want to meet him. Leaders of his own party declined to join him. The mayor has explicitly asked him not to come. Protesters have mobilized. And yet President Trump visited this grief-stricken city Tuesday, amid accusations that he and his administration continue to fuel the anti-Semitism that inspired Saturday's massacre inside a synagogue. The president and first lady Melania Trump arrived in Pittsburgh on Tuesday afternoon, not long after the first funerals began for the 11 victims of the mass shooting at Tree of Life synagogue. More than 1,300 people have signed up for a demonstration at the same time — declaring Trump 'unwelcome in our city and in our country.' Congressional leaders from both parties — Senate Majority Leader Mitch McConnell (R-Ky.), House Speaker Paul D. Ryan (R-Wis.), Senate Minority Leader Charles E. Schumer (D-N.Y.) and House Minority Leader Nancy Pelosi (D.-Calif.) — have all declined invitations to join Trump on his visit, according to officials familiar with the matter." See also, Pittsburgh Unites in Grief, Even as It Splits Over Trump's Visit, The New York Times, Campbell Robertson, Julie Hirschfeld Davis, and Trip Gabriel, Tuesday, 30 October 2018.
In Campaign's Homestretch, Trump Tosses Out Ideas to See What Sticks, The New York Times, Peter Baker, Tuesday, 30 October 2018: "First there was the middle-class tax cut that even his allies and many of his aides had not heard about. Then troops were dispatched to the border to counter an 'invasion of our country' by impoverished migrants about 900 miles away. And then, on Tuesday, President Trump declared that he would sign an executive order essentially rewriting the Constitution as it has been traditionally interpreted to stop children of undocumented immigrants from automatically becoming citizens just because they are born in the United States, claiming power no other president has asserted. In the last days before a midterm congressional election that will determine the future of his presidency, Mr. Trump seems to be throwing almost anything he can think of against the wall to see what might stick, no matter how untethered from political or legal reality. Frustrated that other topics — like last week's spate of mail bombs — came to dominate the news, the president has sought to seize back the national stage in the last stretch of the campaign. Ad hoc though they may be, Mr. Trump's red-meat ideas have come to shape the conversation and, he hopes, may galvanize otherwise complacent conservative voters to turn out on Tuesday."
Inside Trump's Plan to Scale Back U.N. Resolutions on Sexual Health and Violence Against Women, Foreign Policy, Robbie Gramer and Colum Lynch, Tuesday, 30 October 2018: "The State Department is directing American diplomats around the world to scale back U.S. support for a raft of overseas sexual and reproductive health programs that proponents see as vital to women's health, but conservatives believe promote abortion and sexual activity among young people. New State Department directives, outlined in internal memos obtained by Foreign Policy, show how the Trump administration is instructing U.S. diplomats at the United Nations to push back on U.N. resolutions on women's issues, outlining so-called red lines on language related to sexual health and sexual harassment. The memos underscore the growing influence under President Donald Trump of Christian social conservatives, who have scored a series of successes in recent weeks, including the White House decision to consider rolling back rights for transgender Americans in federal civil rights law. Much of the administration's effort is focused on the U.N., where diplomats are discussing a raft of General Assembly resolutions on health, education, and social issues. In these discussions, U.S. diplomats have sought to strike references to the word 'gender,' as the Guardian first reported on Oct. 25. The administration's positions have driven a wedge between the United States and its Western partners from Europe to Latin America, drawing it closer to more socially conservative countries, including Russia and Saudi Arabia. One of the memos obtained by FP says the United States can no longer use the phrases 'sexual and reproductive health' or 'comprehensive sexuality education,' saying such terms promote abortions and normalize sexual activity for young people."
Inquiry Into Interior Secretary Ryan Zinke's Land Deal Is Said to Escalate, The New York Times, Coral Davenport, Tuesday, 30 October 2018: "The Interior Department's top watchdog has referred an investigation into a possible conflict of interest by Interior Secretary Ryan Zinke to the Justice Department, according to a person familiar with the matter, a sign that the federal government is considering a criminal investigation of Mr. Zinke's actions. It is not known which investigation was referred to the Justice Department. Mr. Zinke is the subject of at least 18 known federal investigations into allegations of ethical misconduct or other policy violations. However, the person familiar with the matter, who was not authorized to speak publicly, said it was highly likely that the investigation now being examined by the Justice Department was one involving a Montana land deal involving Mr. Zinke and the chairman of the energy giant Halliburton." See also, Interior Secretary Ryan Zinke's own agency watchdog just referred him to the Justice Department, The Washington Post, Juliet Eilperin and Josh Dawsey, Tuesday, 30 October 2018. See also, A Guide to the Ryan Zinke Investigations, The New York Times, Lisa Friedman, published on Wednesday, 31 October 2018.
Democrats actually have a shot at winning on energy policy next week–in the states, The Washington Post, Dino Grandoni, Tuesday, 30 October 2018: "Even if Democrats — currently entirely out of power in Washington — win back control of the House next week, little will change when it comes to federal energy policy. President Trump will still reside in the White House. His deputies across the federal government will pursue policies promoting the growth of the fossil-fuel sector and ignoring the buildup of climate-warming gases in the atmosphere. But in the states things may be different for Democrats. Voters across the western United States will be voting on progressive ballot measures poised to stymie the use of coal, oil and natural gas, and bolster solar and wind energy." [This article covers four of the most consequential measures.]
Special Counsel Robert Mueller probes Roger Stone's interactions with the Trump campaign and the timing of the WikiLeaks release of Podesta emails, The Washington Post, Robert Costa, Carol D. Leonnig, Rosalind S. Helderman, and Manuel Roig-Franzia, Tuesday, 30 October 2018: "The special counsel investigation into President Trump's longtime ally Roger Stone is pressing witnesses about Stone's private interactions with senior campaign officials and whether he had knowledge of politically explosive Democratic emails that were released in October 2016, according to multiple people familiar with the probe. As part of his investigation into Russia's interference in the 2016 campaign, special counsel Robert S. Mueller III appears to be intently focused on the question of whether WikiLeaks coordinated its activities with Stone and the campaign, including the group's timing, the people said. Stone and WikiLeaks have adamantly denied they were in contact. On Friday, Mueller's team questioned Stephen K. Bannon, Trump's former chief campaign strategist, about alleged claims Stone made privately about WikiLeaks before the group released emails allegedly hacked by Russian operatives, according to people familiar with the session." See also, A timeline of the Roger Stone-WikiLeaks question, The Washington Post, Philip Bump, Tuesday, 30 October 2018.
Wednesday, 31 October 2018, Day 650:
U.S. and Britain Seek Yemen Cease-Fire as Relations With Saudis Cool, The New York Times, Gardiner Harris and Rick Gladstone, Wednesday, 31 October 2018: "Diplomatic pressure from the United States and Britain, Saudi Arabia's biggest arms suppliers, abruptly intensified on Wednesday for a cease-fire in the Yemen war, the world's worst man-made humanitarian disaster. The calls for a halt to the three-and-a-half-year-old conflict — made by Secretary of State Mike Pompeo, his British counterpart, Jeremy Hunt, and Defense Secretary Jim Mattis — came against the backdrop of rising global criticism of Saudi Arabia, which has led a bombing campaign that is a major cause of civilian deaths and destruction in Yemen, the Arab world's poorest country. The push comes as relations between Saudi Arabia and the United States have cooled in the month since a prominent dissident, Jamal Khashoggi, was killed in Saudi Arabia's Istanbul consulate by a team of Saudi operatives with close ties to Crown Prince Mohammed bin Salman, Saudi Arabia's de facto ruler and the architect of the Yemen war."
Trump lashes out at Paul Ryan, Republican Speaker of the House, over birthright citizenship comments and says he 'should be focusing on holding the Majority,' The Washington Post, Felicia Sonmez and John Wagner, Wednesday, 31 October 2018: "President Trump pushed forward with his vow to end birthright citizenship on Wednesday, even as it put him in open conflict with a key leader in his party. The president in tweets said he was willing to take the fight all the way to the Supreme Court over the constitutionality of an executive order that would deny automatic citizenship under the 14th Amendment to U.S.-born children of parents in the country illegally. He also used Twitter to harshly criticize House Speaker Paul D. Ryan (R-Wis.), who a day earlier said that Trump could not carry out such an act. 'Paul Ryan should be focusing on holding the Majority rather than giving his opinions on Birthright Citizenship, something he knows nothing about!' Trump tweeted Wednesday afternoon. 'Our new Republican Majority will work on this, Closing the Immigration Loopholes and Securing our Border!'" See also, In a Fit of Pique, Trump Attacks Republican House Speaker Paul Ryan Just Days Before Midterm Elections, The New York Times, Julie Hirschfeld Davis, Wednesday, 31 October 2018: "President Trump attacked the Republican speaker of the House on Wednesday for criticizing his position on birthright citizenship and said he should focus instead on safeguarding the party's majority in Congress, a remarkable display of intraparty fighting six days before midterm elections…. Mr. Trump's broadside came a day after Mr. Ryan, the speaker from Wisconsin, dismissed the president's plan, floated on Tuesday, to take executive action to nullify the constitutional guarantee that anyone born in the United States is a citizen, which he said was 'obviously' impossible."
Trump says he may send 15,000 troops to U.S.-Mexico border, The Washington Post, Paul Sonne and Missy Ryan, Wednesday, 31 October 2018: "President Trump said Wednesday that he would deploy as many as 15,000 military personnel to the border with Mexico in response to caravans of Central American migrants making their way northward, doubling the figure Pentagon officials have announced would be operating there. 'We'll go up to anywhere between 10 and 15,000 military personnel on top of Border Control, ICE and everybody else at the border,' Trump said in remarks to reporters before departing Washington for a campaign rally in Florida. 'Nobody's coming in. We're not allowing people to come in.' Trump's comments came a day after the general in charge of the border deployment said 5,239 active-duty troops would be heading to the border with more potentially to follow, in addition to the 2,092 members of the National Guard already there."
'Homeland Security' Ignores White Supremacy, Department of Homeland Security (DHS) Veterans Say, Daily Beast, Betsy Woodruff and Spencer Ackerman, Wednesday, 31 October 2018: "As far-right terror attacks mount, DHS is concentrating on a migrant caravan 1,000+ miles away, and some FBI veterans say the bureau isn't taking white supremacy seriously enough…. On Tuesday, just days after a white supremacist gunned down 11 people at a synagogue and just a week after a terrorist mailed more than a dozen bombs to critics of the president, the Department of Homeland Security—created after 9/11 to protect the United States from terrorism—had a conference call. Attendees were on the department's Homeland Security Advisory Council, a group of more than two dozen former government officials and insiders who help guide the Department on its thorniest challenges. The topic: a group of Central American migrants slowly wending their way through Mexico in hopes of seeking asylum in the United States. Some participants were flummoxed: In the face of the most lethal anti-semitic terror attack in American history, was DHS really focused, exclusively, on migrants? 'In the world of homeland security, the common practice is to focus on those threats that present the greatest risk,' said John Cohen, a Rutgers professor and former senior official in the Department of Homeland Security focused on counterterror. 'So it's disconcerting that in a call with national law enforcement and homeland security experts, the focus would be on the caravan versus the increasing number of mass casualty attacks the country's experiencing, including by white extremists.' It underscored a weakness at the center of U.S. national security. As the country reels from the latest spate of white supremacist murder, nine law-enforcement veterans say that combating violent white supremacy simply isn't a top focus for the federal agencies mandated to protect Americans from terrorism."
Fact-Checking Trump's Florida Rally, The New York Times, Linda Qiu, Wednesday, 31 October 2018: "President Trump, speaking Wednesday night in Estero, Fla., made inaccurate or disputed claims about the U.S. Embassy in Jerusalem, birthright citizenship and health care."
Federal judges order Ohio to allow purged voters to participate in this year's midterm election, Associated Press, Dan Sewell, Wednesday, 31 October 2018: "Federal judges on Wednesday ordered Ohio to allow voters who had been purged for not voting over a six-year period to participate in this year's election. A divided 6th U.S. Circuit Court of Appeals panel granted an emergency motion sought by voting-rights groups. The ruling overturned in part an Oct. 10 ruling by a federal judge that said voters haven't been illegally purged from Ohio's rolls."
Turkey's top prosecutor says Saudi journalist Jamal Khashoggi was strangled and dismembered, but the fate of his body is still a mystery, The Washington Post, Kareem Fahim, Tamer El-Ghobashy, and Louisa Loveluck, Wednesday, 31 October 2018: "Turkey's top prosecutor on Wednesday laid out the most detailed description yet of how the journalist Jamal Khashoggi was killed, saying ­Saudi agents strangled him almost immediately after he entered the Saudi Consulate in Istanbul and then dismembered his body. But the new information did not address the question that has bedeviled investigators and been the subject of furious speculation: What happened to Khashoggi's remains? A senior Turkish official said in an interview that Turkish authorities are pursuing a theory that Khashoggi's dismembered body was destroyed in acid on the grounds of the Saudi Consulate or at the nearby residence of the Saudi consul general. Biological evidence discovered in the consulate garden supports the theory that Khashoggi's body was disposed of close to where he was killed and dismembered, the official said."
Thursday, 1 November 2018, Day 651:
Roger Stone Sold Himself to Trump's Campaign as a WikiLeaks Pipeline. Was He? The New York Times, Sharon LaFraniere, Michael S. Schmidt, Maggie Haberman, and Danny Hakim, Thursday, 1 November 2018: "When the WikiLeaks founder, Julian Assange, appeared on a video link from Europe a month before the 2016 presidential election and vaguely promised to release a flood of purloined documents related to the race, the head of Donald J. Trump's campaign, Stephen K. Bannon, was interested. He emailed the political operative Roger J. Stone Jr., who had been trying to reach him for days about what Mr. Assange might have in store. 'What was that this morning???' Mr. Bannon asked on Oct. 4. 'A load every week going forward,' Mr. Stone replied, echoing Mr. Assange's public vow to publish documents on a weekly basis until the Nov. 8 election. The email exchange, not previously reported, underscores how Mr. Stone presented himself to Trump campaign officials: as a conduit of inside information from WikiLeaks, Russia's chosen repository for documents hacked from Democratic computers. Mr. Bannon and two other former senior campaign officials have detailed to prosecutors for the special counsel, Robert S. Mueller III, how Mr. Stone created that impression, according to people familiar with their accounts. One of them told investigators that Mr. Stone not only seemed to predict WikiLeaks' actions, but that he also took credit afterward for the timing of its disclosures that damaged Hillary Clinton's candidacy. But at the same time, the top tier of Mr. Trump's campaign was deeply skeptical of Mr. Stone, who has made a career of merging fact and fiction and seems to prize attention over credibility. Whether Mr. Stone was, in fact, a trusted intermediary to WikiLeaks — or simply a master of puffery that made him appear so — remains a paramount question for Mr. Mueller's investigators, who are examining Russia's interference in the 2016 presidential race and whether any Trump associates conspired with Moscow's effort." See also, Read the Emails: The Trump Campaign and Roger Stone, The New York Times, Michael S. Schmidt, Mark Mazzetti, Maggie Haberman, and Sharon LaFraniere, Thursday, 1 November 2018: "When WikiLeaks published a trove of emails stolen from Hillary Clinton's campaign chairman a month before the 2016 election, it was widely viewed as an attempt to damage her standing, even as WikiLeaks defended the release as an effort to bring greater transparency to American politics. We have since learned that the emails were originally hacked by Russian intelligence operatives. What is still not clear is how much Trump campaign advisers knew about the hacks at the time — a subject of the investigation by the special counsel, Robert S. Mueller III — or the extent of their interactions with far-right figures eager to undermine Mrs. Clinton. Emails obtained by The New York Times provide new insight into those connections, as well as efforts by Roger J. Stone Jr., a longtime informal adviser to President Trump and political operative, to seek funding through the campaign for his projects aimed at hurting Mrs. Clinton. The emails are verbatim, typos and all, save for email addresses deleted to protect the emailers' privacy." See also, In email to Stephen Bannon, Trump's chief campaign strategist in October 2016, Roger Stone implied he knew of WikiLeaks's plans, The Washington Post, Rosalind S. Helderman and Manuel Roig-Franzia, Thursday, 1 November 2018: "Roger Stone, a longtime adviser to President Trump, sent an email to Trump's chief campaign strategist in October 2016 that implied that he had information about WikiLeaks's plans to release material that would be damaging to Democratic nominee Hillary Clinton. In an email to Stephen K. Bannon on Oct. 4 — days before WikiLeaks began releasing emails hacked from the account of Clinton campaign chairman John Podesta — Stone said that WikiLeaks founder Julian Assange feared for his personal safety but would nevertheless be releasing 'a load every week going forward.' Stone posted the exchange with Bannon on Thursday in a column on the Daily Caller website, shortly before the New York Times published a story describing the message. The 2016 email suggests that Stone — long known for a tendency to exaggerate and hype — was nevertheless viewed by Bannon and the Trump campaign as a source to consult for information about WikiLeaks."
Saudi Crown Prince Mohammed bin Salman described Saudi journalist Jamal Khashoggi as a dangerous Islamist days after his disappearance in a call with Trump's son-in-law Jared Kushner and national security adviser John Bolton, officials say, The Washington Post, John Hudson, Souad Mekhennet, and Carol D. Leonnig, Thursday, 1 November 2018: "Saudi Crown Prince Mohammed bin Salman described slain journalist Jamal Khashoggi as a dangerous Islamist days after his disappearance in a phone call with President Trump's son-in-law Jared Kushner and national security adviser John Bolton, according to people familiar with the discussion. In the call, which occurred before the kingdom publicly acknowledged killing Khashoggi, the crown prince urged Kushner and Bolton to preserve the U.S.-Saudi alliance and said the journalist was a member of the Muslim Brotherhood, a group long opposed by Bolton and other senior Trump officials. The attempt to criticize Khashoggi in private stands in contrast to the Saudi government's later public statements decrying the journalist's death as a 'terrible mistake' and 'terrible tragedy.'"
Trump announces plan to block some migrants from seeking asylum at the U.S.-Mexico border, but he offers few details, The Washington Post, David Nakamura and Nick Miroff, Thursday, 1 November 2018: "President Trump said Thursday he intends to take executive action next week to end the 'abuse' of the U.S. asylum system, a plan that could include 'massive tent cities' at the southern border aimed at holding migrants indefinitely and making it more difficult for them to remain in the country. But Trump offered few other details during remarks at the White House, where he reiterated unsubstantiated claims he has made in recent weeks that a caravan of migrants from Central America, traveling north through Mexico by foot, represents an urgent national security threat. He characterized the group, which includes many families with children, as dangerous and akin to an 'invasion.' The president's remarks, carried live on cable news, came just days before Tuesday's midterm elections, the latest bid by Trump to make immigration the top campaign issue."
Trump's Falsehood-Laden Speech on Immigration, The New York Times, Linda Qiu, Thursday, 1 November 2018: "At the White House, and in the lead-up to the midterm elections, President Trump issued a warning to the migrant caravan headed toward the United States. His speech was filled with inaccurate claims."
Fact-Checking Trump's Rally in Missouri, The New York Times, Linda Qiu, Thursday, 1 November 2018: "In a campaign rally on Thursday night in Missouri, President Trump made inaccurate claims about immigration issues and trade."
White Supremacist Representative Steve King (Republican-Iowa) Won't Answer Question About His White Supremacist Views, The Intercept, Robert Mackey, Thursday, 1 November 2018: "Representative Steve King, an Iowa Republican with a long history of white supremacist views, erupted in anger on Thursday when asked by a constituent to explain how his anti-immigrant ideology differed from the beliefs of the white supremacist terrorist who killed 11 people at a synagogue in Pittsburgh last week. The heated exchange, which was captured on video from multiple angles, began with Kaleb Van Fosson, an Iowa State University student who lives in King's district, asking his representative about the apparent similarity between his own claim that 'We can't restore our civilization with somebody else's babies' and the Pittsburgh shooter's anti-immigrant statements." See also, Representative Steve King (Republican-Iowa) erupts in anger as his immigration views are compared to those of the Pittsburgh shooting suspect's, The Washington Post, Eli Rosenberg, published on Friday, 2 November 2018.
White House National Economic Council Director Larry Kudlow says that 'a federal minimum wage is a terrible idea,' The Washington Post, Jeff Stein, Thursday, 1 November 2018: "The White House's top economic adviser said Thursday that he opposes the federal minimum wage, arguing that the decades-old law is a 'terrible idea' that drives up costs for small businesses across the country. Larry Kudlow, director of the National Economic Council, said that he would oppose any attempt to work with Democrats in Congress to lift the federal minimum wage should the party take back the House or Senate in the 2018 midterm elections. Kudlow also said the White House will again try to cut Obamacare and substantially reduce federal spending, while sparing the big entitlement programs such as Medicare and Social Security."
White House is concerned that Interior Secretary Ryan Zinke violated federal rules, The Washington Post, Juliet Eilperin, Josh Dawsey, and Lisa Rein, Thursday, 1 November 2018: "The White House is growing increasingly concerned about allegations of misconduct against Interior Secretary Ryan Zinke, according to two senior administration officials, and President Trump has asked aides for more information about a Montana land deal under scrutiny by the Justice Department. Trump told his aides that he is afraid Zinke has broken rules while serving as the interior secretary and is concerned about the Justice Department referral, according to the officials, who spoke on the condition of anonymity due to the sensitivity of the matter. But the president has not indicated whether he will fire the former Navy SEAL and congressman and has asked for more information, the officials said."