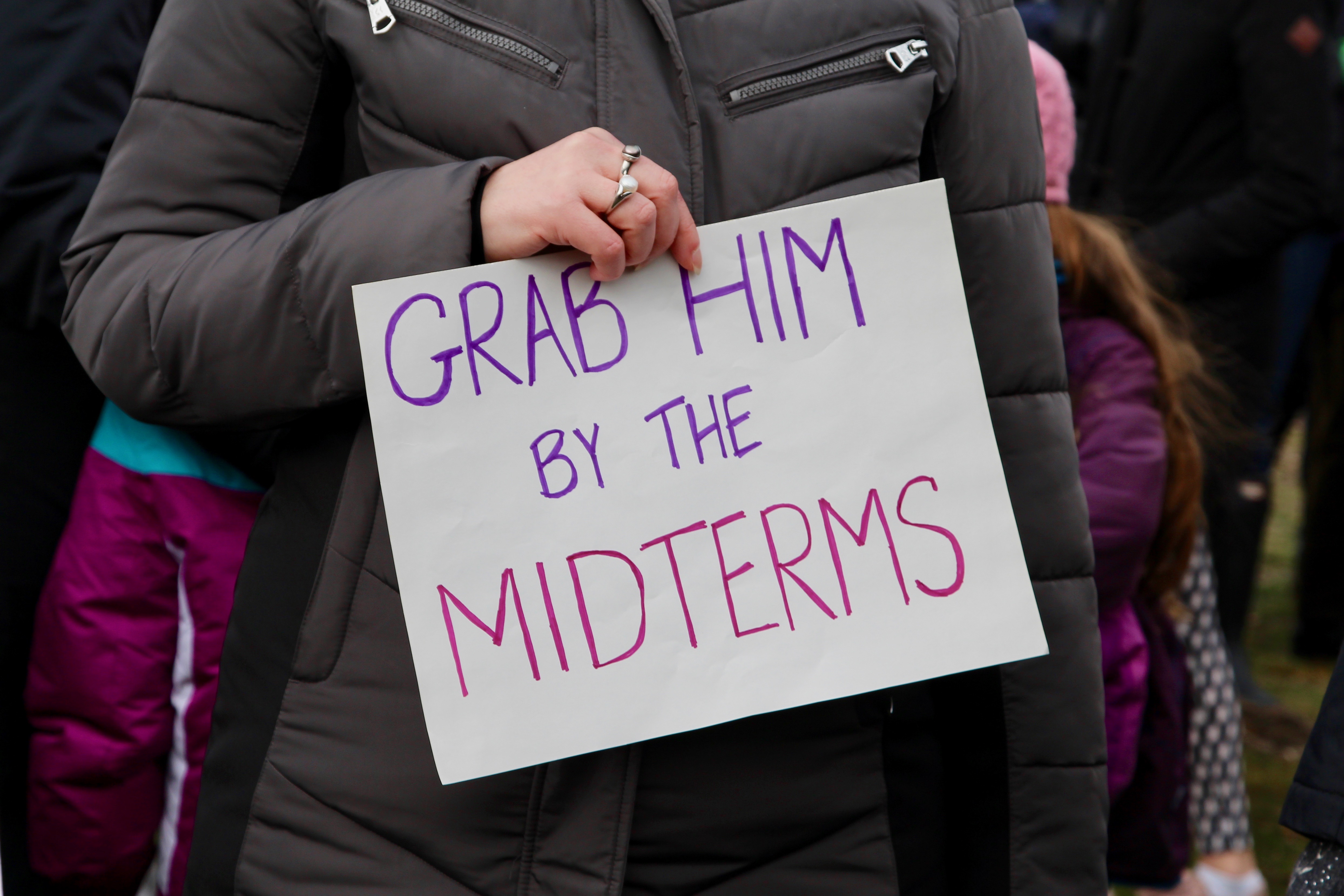 Cambridge, MA, 20 January 2018
Passages in bold in the body of the texts below are my emphasis. This is an ongoing project, and I update the site frequently. Because I try to stay focused on what has actually happened, I usually let the news 'settle' a day or so before posting. I hope readers will peruse the articles in full for a better understanding of the issues and their context; our democracy and our future depend on citizens who can distinguish between facts and falsehoods and who are engaged in the political process.
Friday, 19 October 2018, Day 638:
Saudi Arabia Says Saudi Journalist Jamal Khashoggi Was Killed During a Fistfight Inside the Saudi Consulate in Istanbul, The New York Times, Ben Hubbard, Friday, 19 October 2018: "After two weeks of shifting stories, Saudi Arabia said Saturday that its agents strangled Jamal Khashoggi, a dissident journalist, during a fistfight inside the Saudi Consulate in Istanbul and that 18 men had been arrested in the case. Those arrested included 15 men who were sent to confront Mr. Khashoggi, plus one driver and two consular staff members, a Saudi official said. Saudi state media reported that Saud al-Qahtani, a close aide to the crown prince, had been dismissed, along with Maj. Gen. Ahmed al-Assiri, the deputy director of Saudi intelligence, and other high-ranking intelligence officials. The Saudi official said General Assiri had organized the operation and that Mr. Qahtani had known about it and contributed to an aggressive environment that allowed it to escalate. President Trump on Friday night said that Saudi Arabia's statements were credible and that, along with its announcement of arrests, amounted to 'good first steps.' Mr. Trump, who has built strong ties with the Saudi crown prince, Mohammed bin Salman, said that he would consider 'some form of sanction' in response, but that he 'would prefer we don't use as retribution' the cancellation of $110 billion worth of arms sales to the Saudis. But Representative Adam Schiff of California was not buying the Saudi explanation. Mr. Schiff, the senior Democrat on the House Intelligence Committee, said in an interview Friday night that 'if Khashoggi was fighting inside the Saudi consulate in Istanbul, he was fighting for his life with people sent to capture or kill him. 'Mr. Schiff, who said he had received a detailed, classified briefing earlier in the day on what American spy services believe were the circumstances, said that the Saudi version 'was not credible.' He said he could not disclose what the intelligence agency briefers told him. Since Mr. Khashoggi disappeared after entering the consulate on Oct. 2, Saudi Arabia has offered various, changing explanations for his disappearance, all of which seemed to distance top leadership from responsibility." See also, In Break With U.S. Intelligence, Trump Says Saudi Explanation of Jamal Khashoggi's Death Is Credible, The New York Times, Mark Landler and Eric Schmitt, Friday, 19 October 2018: "President Trump broke with his own intelligence agencies on Friday, appearing to accept Saudi Arabia's explanation that the journalist Jamal Khashoggi was killed by accident during a fistfight, while the United States' spy agencies are increasingly convinced that he was assassinated on high-level orders from the Saudi royal court. Mr. Trump, who has cultivated Crown Prince Mohammed bin Salman and made Saudi Arabia the linchpin of his Middle East strategy, has been deeply reluctant to point a finger at the prince, despite evidence linking him to Saudi operatives who entered the country's consulate in Istanbul the same day that Mr. Khashoggi disappeared there."
U.S. Justice Department Accuses Russians of Interfering in Midterm Elections, The New York Times, Adam Goldman, Friday, 19 October 2018: "Russians working for a close ally of President Vladimir V. Putin are engaging in an elaborate campaign of 'information warfare' to interfere with the American midterm elections next month, federal prosecutors said on Friday in unsealing charges against a woman whom they labeled the project's 'chief accountant.' The woman, Elena Alekseevna Khusyaynova, 44, of St. Petersburg, managed a multimillion-dollar budget for the effort to "sow division and discord" in the American political system, according to a criminal complaint. She bought internet domain names and Facebook and Instagram ads and spent money on building out Twitter accounts and paying to promote divisive posts on social media. She worked for several entities owned by Yevgeny V. Prigozhin, a Russian oligarch sometimes known as "Putin's chef" who was among 13 Russians indicted in February by the special counsel, Robert S. Mueller III, on charges of interfering in the election two years ago." See also, How closely did Russian troll rhetoric mirror Trump's? See if you can tell the difference. The Washington Post, Philip Bump, Friday, 19 October 2018: "On Friday, the Department of Justice unveiled a new indictment targeting a Russian national for involvement in interfering with American elections. This time, though, there was a twist: The Russian was alleged to have interfered not with the 2016 election but, instead, with the current midterms. What was particularly remarkable about the indictment, though, was that it included, for the first time, an alleged walk-through of how Russian rhetoric aimed at sowing division in the electorate had shifted after President Trump's inauguration. It included examples of social media posts, but also some blanket rhetoric offered to members of the alleged Russian troll collective in response to news stories and events." See also, Justice Department charges Russian woman with interference in midterm elections, The Washington Post, Matt Zapotosky, Rachel Weiner, Ellen Nakashima, and Devlin Barrett, Friday, 19 October 2018.
'That's My Kind of Guy,' Trump Says of Montana Republican Representative Greg Gianforte Who Body-Slammed a Reporter, The New York Times, Emily Cochrane, Friday, 19 October 2018: "President Trump praised a Republican candidate's assault last year on a reporter and fumed over his Democratic opponents [in Missoula, Montana] on Thursday night in a freewheeling rally meant to mobilize his base's support in the coming midterm elections. In urging the crowd to vote for Representative Greg Gianforte, who is running for re-election and who was sentenced to anger management classes and community service for assaulting a reporter last spring, Mr. Trump jokingly warned the crowd to 'never wrestle him.' 'I had heard he body-slammed a reporter,' Mr. Trump said, noting that he was initially concerned that Mr. Gianforte would lose in a special election last May…. 'Anybody that can do a body-slam,' the president added, 'that's my kind of guy.' Mr. Trump made no mention at the rally of Jamal Khashoggi, a dissident Saudi journalist and columnist for The Washington Post, who disappeared this month after visiting the Saudi Consulate in Istanbul. United States intelligence officials say Mr. Khashoggi was most likely killed by Saudi officials." See also, At Montana rally, Trump praises Republican congressman Greg Gianforte for assaulting a reporter, The Washington Post, Seung Min Kim and Felicia Sonmez, Friday, 19 October 2018: "President Donald Trump on Thursday openly praised Rep. Greg Gianforte (R-Mont.) for assaulting a reporter in his bid for Congress last year, as the United States faced an unfolding crisis over missing journalist Jamal Khashoggi, who is believed to have been killed by Saudi Arabian agents. The remarks from Trump at a campaign rally — staged at an airport hangar [in Missoula, Montana] with a mountainous backdrop — drew boisterous cheers from the conservative crowd…."
Continue reading Week 92, Friday, 19 October – Thursday, 25 October 2018 (Days 638-644)
Conservatives mount a whisper campaign smearing Saudi journalist Jamal Khashoggi in defense of Trump, The Washington Post, Robert Costa and Karoun Demirjian, Friday, 19 October 2018: "Hard-line Republicans and conservative commentators are mounting a whispering campaign against Jamal Khashoggi that is designed to protect President Trump from criticism of his handling of the dissident journalist's alleged murder by operatives of Saudi Arabia — and support Trump's continued aversion to a forceful response to the oil-rich desert kingdom. In recent days, a cadre of conservative House Republicans allied with Trump has been privately exchanging articles from right-wing outlets that fuel suspicion of Khashoggi, highlighting his association with the Muslim Brotherhood in his youth and raising conspiratorial questions about his work decades ago as an embedded reporter covering Osama bin Laden, according to four GOP officials involved in the discussions who were not authorized to speak publicly. Those aspersions — which many lawmakers have been wary of stating publicly because of the political risks of doing so — have begun to flare into public view as conservative media outlets have amplified the claims, which are aimed in part at protecting Trump as he works to preserve the U.S.-Saudi relationship and avoid confronting the Saudis on human rights."
Suzanne Israel Tufts, Trump appointee tapped days ago to run the Interior Department's watchdog office, resigns amid controversy, The Washington Post, Lisa Rein, Josh Dawsey, and Juliet Eilperin, Friday, 19 October 2018: "A top Trump administration political appointee who just two days ago was on track to lead the Interior Department's inspector general's office resigned Friday from the federal government, according to an administration official. Suzanne Israel Tufts was scheduled to be interviewed Friday morning for another inspector general position elsewhere in the government, according to a person with knowledge of the interview. But she did not show up for the appointment. Her departure ends a madcap week, as the administration quickly scuttled an arrangement to make Tufts acting Interior watchdog amid media reports and scrutiny from Capitol Hill lawmakers. Tufts did not respond to messages left on her cellphone. Tufts, an attorney from Queens who worked on President Trump's campaign, was serving as assistant secretary for administration at the Department of Housing and Urban Development. She had not been at work for at least two months, according to three people with knowledge of her absence, but was still on the payroll."
Saturday, 20 October 2018, Day 639:
Trump doubts Saudi account of journalist's death: 'There's been deception, and there's been lies,' The Washington Post, Josh Dawsey, John Hudson, and Anne Gearan, Saturday, 20 October 2018: "President Trump strongly criticized Saudi Arabia's explanation for the death of journalist Jamal Khashoggi late Saturday, saying that 'obviously there's been deception, and there's been lies.' At the same time, Trump defended the oil-rich monarchy as an 'incredible ally' and kept open the possibility that Saudi Crown Prince Mohammed bin Salman did not order Saudi agents to kill Khashoggi…. The kingdom's claim that Khashoggi was killed after a fistfight escalated inside the Saudi Consulate in Istanbul was met with a torrent of international skepticism Saturday over how a team of Saudi agents could fly to Istanbul to meet Khashoggi and eventually kill him without the knowledge or consent of the crown prince, the de facto leader."
Sunday, 21 October 2018, Day 640:
'Transgender' Could Be Defined Out of Existence Under Trump Administration, The New York Times, Erica L. Green, Katie Benner, and Robert Pear, Sunday, 21 October 2018: "The Trump administration is considering narrowly defining gender as a biological, immutable condition determined by genitalia at birth, the most drastic move yet in a governmentwide effort to roll back recognition and protections of transgender people under federal civil rights law. A series of decisions by the Obama administration loosened the legal concept of gender in federal programs, including in education and health care, recognizing gender largely as an individual's choice and not determined by the sex assigned at birth. The policy prompted fights over bathrooms, dormitories, single-sex programs and other arenas where gender was once seen as a simple concept. Conservatives, especially evangelical Christians, were incensed. Now the Department of Health and Human Services is spearheading an effort to establish a legal definition of sex under Title IX, the federal civil rights law that bans gender discrimination in education programs that receive government financial assistance, according to a memo obtained by The New York Times."
Special counsel Robert Mueller examines conflicting accounts as scrutiny of Roger Stone and WikiLeaks deepens, The Washington Post, Carol D. Leonnig, Manuel Roig-Franzia, and Rosalind S. Helderman, Sunday, 21 October 2018: "In recent weeks, a grand jury in Washington has listened to more than a dozen hours of testimony and FBI technicians have pored over gigabytes of electronic messages as part of the special counsel's quest to solve one burning mystery: Did longtime Trump adviser Roger Stone — or any other associate of the president — have advance knowledge of WikiLeaks' plans to release hacked Democratic emails in 2016? While outwardly quiet for the last month, Robert S. Mueller III's investigators have been aggressively pursuing leads behind the scenes about whether Stone was in communication with the online group, whose disclosures of emails believed to have been hacked by Russian operatives disrupted the 2016 presidential campaign, according to people familiar with the special counsel probe. Stone, who boasted during the race that he was in touch with WikiLeaks founder Julian Assange, has said since that his past comments were exaggerated or misunderstood. Both he and WikiLeaks have adamantly denied they were in contact."
Bipartisan calls for Saudi Arabia to face repercussions mount in wake of the killing of journalist Jamal Khashoggi, The Washington Post, Peter Holley, Felicia Sonmez, and Jaroun Demirjian, Sunday, 21 October 2018: "Saudi Arabia's belated explanation for the death of journalist Jamal Khashoggi drew deep skepticism Sunday from congressional lawmakers and mounting bipartisan calls for the kingdom — and possibly Crown Prince Mohammed bin Salman personally — to face severe repercussions. Senior Republicans and Democrats proposed sanctions on the longtime U.S. ally, the expulsion of the Saudi ambassador and the cutting of arms sales, among other possible punishments. Lawmakers also said that the United States should refuse to have relations with Mohammed and demand that Saudi Arabia replace him as crown prince if he is found to be responsible — as members of both parties said they believe will happen. 'It's my thinking that MBS was involved in this, that he directed this and that this person was purposefully murdered,' Sen. Bob Corker (R-Tenn.) said Sunday in an appearance on CNN's 'State of the Union,' referring to the crown prince." See also, Bipartisan Chorus Calls for Punishing Saudis as Trump Accuses Them of 'Deception,' The New York Times, Mark Landler and Sheryl Gay Stolberg, Sunday, 21 October 2018: "Members of Congress from both parties made clear on Sunday that they wanted to see Saudi Arabia punished for the killing of the journalist Jamal Khashoggi, as President Trump shifted his tone again on the issue and joined the lawmakers in expressing doubt about the Saudi government's account of the death."
Saudi  attempts to distance crown prince Mohammed bin Salman from the killing of journalist Jamal Khashoggi haven't quieted uproar, The Washington Post, Tamer El-Ghobashy, Kareem Fahim, and Carol Morello, Sunday, 21 October 2018: "Saudi Arabia's foreign minister denied on Sunday that the nation's powerful young crown prince ordered Jamal Khashoggi's killing, but the attempt to distance Mohammed bin Salman from the journalist's demise did little to blunt an international uproar that could test Saudi Arabia's status as a regional ­power. At the same time, Saudi officials have failed to answer questions about where Khashoggi's remains are and have offered inconsistent narratives for how he was killed, undermining the government's assertion that Khashoggi died after a fistfight broke out when he was confronted by agents seeking to bring him back to Riyadh while he was visiting the Saudi Consulate in Istanbul on Oct. 2. That explanation will face a fresh challenge on Tuesday when Turkish President Recep Tayyip Erdogan is expected to reveal details of his government's investigation into the killing of Khashoggi, a move that could directly contradict Saudi Arabia's official account of what happened inside its consulate."
Treasury Secretary Steven Mnuchin Defends His Trip to Saudi Arabia Amid Uproar Over the Killing of Saudi Journalist Jamal Khashoggi, The New York Times, Alan Rappeport, Sunday, 21 October 2018: "Treasury Secretary Steven Mnuchin on Sunday defended his decision to meet with Saudi officials this week, saying his trip was aimed at reinforcing ties at a critical moment, as the United States tries to ratchet up pressure on Iran. Mr. Mnuchin, speaking during a stop in Jerusalem, said the economic and strategic relationship between the United States and Saudi Arabia was too important to be derailed by an international uproar over the Saudis' killing of a dissident journalist. The trip to Riyadh comes as Saudi Arabia is facing an intense global backlash over the death of Jamal Khashoggi, a Saudi columnist for The Washington Post who lived in Virginia. The Trump administration is under pressure to deliver a forceful response, but President Trump has offered shifting reactions to Saudi accounts of the killing. He hardened his tone late Saturday, telling The Washington Post that the Saudis had engaged in 'deception.'"
Voter-Suppression Tactics in the Age of Trump, The New Yorker, Jelani Cobb, published online on Sunday, 21 October 2018 and in the print edition on Monday, 29 October 2018: "Decades ago, amid the most overt privations of Jim Crow, African-Americans used to tell a joke about a black Harvard professor who moves to the Deep South and tries to register to vote. A white clerk tells him that he will first have to read aloud a paragraph from the Constitution. When he easily does so, the clerk says that he will also have to read and translate a section written in Spanish. Again he complies. The clerk then demands that he read sections in French, German, and Russian, all of which he happens to speak fluently. Finally, the clerk shows him a passage in Arabic. The professor looks at it and says, "My Arabic is rusty, but I believe this translates to 'Negroes cannot vote in this county.'" Old jokes have lately been finding renewed salience. Literacy tests, poll taxes, and grandfather clauses, once the most common mechanisms for disadvantaging minority voters, have been consigned to the history books, but one need look no further than the governor's race in Georgia to see their modern equivalents in action. The race between the Republican, Brian Kemp, Georgia's secretary of state, and the Democrat, Stacey Abrams, the former minority leader of the state House of Representatives—who, if she wins, will be the first black female governor in the country—is a virtual tie. But Kemp has invoked the so-called exact-match law to suspend fifty-three thousand voter-registration applications, for infractions as minor as a hyphen missing from a surname. African-Americans make up thirty-two per cent of the state's population, but they represent nearly seventy per cent of the suspended applications. Kemp's move is particularly questionable given that Abrams's electoral strategy hinges on mobilizing the six hundred thousand unregistered black voters who have long been seen as the holy grail of Democratic politics in the state."
Trump says US will withdraw from nuclear arms treaty with Russia, The Guardian, Julian Borger and Martin Pengelly, Sunday, 21 October 2018: "Donald Trump has confirmed the US will leave an arms control treaty with Russia dating from the cold war that has kept nuclear missiles out of Europe for three decades. 'We'll have to develop those weapons,' the president told reporters in Nevada after a rally. 'We're going to terminate the agreement and we're going to pull out.' Trump was referring to the 1987 Intermediate-range Nuclear Forces treaty (INF), which banned ground-launch nuclear missiles with ranges from 500km to 5,500km. Signed by Ronald Reagan and Mikhail Gorbachev, it led to nearly 2,700 short- and medium-range missiles being eliminated, and an end to a dangerous standoff between US Pershing and cruise missiles and Soviet SS-20 missiles in Europe."
Gorbachev Calls Trump's Nuclear Treaty Withdrawal 'Not the Work of a Great Mind,' The New York Times, Andrew E. Kramer, Sunday, 21 October 2018: "President Trump's announcement that the United States would withdraw from a nuclear disarmament treaty with Russia drew sharp criticism Sunday from one of the men who signed it, Mikhail S. Gorbachev, who called the decision reckless and not the work of 'a great mind.' In making his announcement Saturday, Mr. Trump cited Russian violations of the pact, the Intermediate-Range Nuclear Forces Treaty, which was signed in Washington in 1987 by President Ronald Reagan and Mr. Gorbachev. Mr. Gorbachev, who is now 87 years old, cast Mr. Trump's decision as a threat to peace."
Monday, 22 October 2018, Day 641:
Surveillance footage shows Saudi 'body double' in Jamal Khashoggi's clothes after he was killed, Turkish source says, CNN, Gul Tuysuz, Salma Abdelaziz, Ghazi Balkiz, Ingrid Formanek, and Clarissa Ward, Monday, 22 October 2018: "A member of the 15-man team suspected in the death of Jamal Khashoggi dressed up in his clothes and was captured on surveillance cameras around Istanbul on the day the journalist was killed, a senior Turkish official has told CNN. CNN has obtained exclusive law enforcement surveillance footage, part of the Turkish government's investigation, that appears to show the man leaving the Saudi consulate by the back door, wearing Khashoggi's clothes, a fake beard, and glasses. The same man was seen in Khashoggi's clothing, according to the Turkish case, at the city's world-famous Blue Mosque just hours after the journalist was last seen alive entering the consulate on October 2. The man in the video, identified by the official as Mustafa al-Madani, was allegedly part of what investigators have said was a hit squad, sent to kill the journalist during a scheduled appointment to get papers for his upcoming wedding." See also, Jamal Khashoggi Body Double Created False Trail in Turkey, Surveillance Images Suggest, The New York Times, David D. Kirkpatrick and Ben Hubbard, Monday, 22 October 2018: "The team of Saudi agents that killed the Saudi dissident Jamal Khashoggi in Istanbul brought a body double who resembled Mr. Khashoggi and wore his clothes as part of a cover-up, Turkish and Saudi officials said Monday. Turkey leaked security camera video footage on Monday showing the look-alike strolling the streets of Istanbul shortly after Mr. Khashoggi had been killed inside the Saudi Consulate. The impostor was easily recognizable in part because he wore different-colored shoes than Mr. Khashoggi was when he entered the consulate. A Saudi official as well as another Saudi briefed on the kingdom's investigation into the killing confirmed the ruse. The inclusion of a body double in the squad is the latest indication that the death of Mr. Khashoggi, a Virginia resident and Washington Post columnist last seen on Oct. 2, occurred during a premeditated plot by the Saudis to abduct or kill him and hide what they did." See also, New video appears to show Saudi suspect wearing Jamal Khashoggi's clothing, The Washington Post, Erin Cunningham and Damian Paletta, Monday, 22 October 2018: "Surveillance video recorded by Turkish law enforcement appears to confirm reports that Saudi agents used a body double as part of an attempted coverup after the killing of journalist Jamal Khashoggi at the Saudi Consulate in Istanbul. The video — obtained and broadcast by CNN on Monday — purportedly shows a Saudi agent walking out of the consulate wearing Khashoggi's clothes, as well as spectacles and a fake beard, in an apparent attempt to disguise himself as the slain Saudi journalist."
U.S. Seeks Answers on Jamal Khashoggi Killing as Mnuchin Meets With Saudi Prince, The New York Times, Mark Landler and Maggie Haberman, Monday, 22 October 2018: "The Trump administration, confronted with further evidence of a cover-up in the killing of the journalist Jamal Khashoggi, veered on Monday between defending the value of its alliance with Saudi Arabia and pressing the Saudi government for answers. The White House sent the director of the C.I.A., Gina Haspel, to Istanbul to help the Turkish government with its investigation into the killing, according to an official. But in Riyadh, Treasury Secretary Steven Mnuchin held a wide-ranging meeting with Saudi Arabia's crown prince, Mohammed bin Salman, who is suspected of playing a role in the killing of Mr. Khashoggi, a Saudi dissident." See also, CIA director flies to Turkey amid growing controversy over Jamal Khashoggi killing, The Washington Post, John Hudson, Shane Harris, and Josh Dawsey, Monday, 22 October 2018: "CIA Director Gina Haspel departed for Turkey on Monday amid a growing international uproar over Saudi Arabia's explanation of the killing of journalist Jamal Khashoggi, according to people familiar with the matter. The visit by the U.S. spy chief comes as Turkish President Recep Tayyip Erdogan in a speech planned for early Tuesday vows to reveal the full extent of what his aides are calling a Saudi-directed murder and attempted coverup."
Trump blames Mexico and Democrats for migrant caravan, Politico, Mary Lee, Monday, 22 October 2018: "President Donald Trump blamed the Mexican police and military, as well as Democrats in the United States, for failing to block a caravan of migrants trekking to the southern U.S. border, labeling it a 'National Emergy' [sic] in a series of tweets on Monday. 'Sadly, it looks like Mexico's Police and Military are unable to stop the Caravan heading to the Southern Border of the United States. Criminals and unknown Middle Easterners are mixed in. I have alerted Border Patrol and Military that this is a National Emergy. Must change laws!' he wrote on Twitter Monday. The group, which he claimed includes 'criminals and unknown Middle Easterners,' has reportedly mushroomed to 5,000 strong, and is pushing onward to the U.S., despite warnings from Mexico and Washington to go through legal immigration channels. Many of the Central American migrants are fleeing gang violence and poverty. The president offered no evidence to support his claim that the caravan includes migrants of Middle Eastern descent."
Trump and Republican Candidates Intensify Campaign to Frame the Midterm Elections as a Battle Over Immigration and Race, The New York Times, Alexander Burns and Astead W. Herndon, Monday, 22 October 2018: "President Trump on Monday sharply intensified a Republican campaign to frame the midterm elections as a battle over immigration and race, issuing a dark and factually baseless warning that 'unknown Middle Easterners' were marching toward the American border with Mexico. The unsubstantiated charge marked an escalation of Mr. Trump's efforts to stoke fears about foreigners and crime ahead of the Nov. 6 vote, as he did to great effect in the presidential race. Mr. Trump and other Republicans are insistently seeking to tie Democrats to unfettered immigration and violent crime, and in some instances this summer and fall they have attacked minority candidates in nakedly racial terms." See also, Trump's Evidence-Free Claims About the Migrant Caravan, The New York Times, Linda Qiu, Monday, 22 October 2018:  "On Twitter on Monday, President Trump said that 'unknown Middle Easterners' had infiltrated the caravan. That and almost all of his other assertions were inaccurate, misleading or incomplete." See also, Trump and Republicans settle on fear–and falsehoods–as a midterm strategy, The Washington Post, Ashley Parker, Philip Rucker, and Josh Dawsey, Monday, 22 October 2018: "President Trump has settled on a strategy of fear — laced with falsehoods and racially tinged rhetoric — to help lift his party to victory in the coming midterms, part of a broader effort to energize Republican voters with two weeks left until the Nov. 6 elections. Trump's messaging — on display in his regular campaign rallies, tweets and press statements — largely avoids much talk of his achievements and instead offers an apocalyptic vision of the country, which he warns will only get worse if Democrats retake control of Congress."
Supreme Court shields Commerce Secretary Wilbur Ross from answering questions in census controversy, The Washington Post, Robert Barnes and Tara Bahrampour, Monday, 22 October 2018: "The Supreme Court on Monday shielded Commerce Secretary Wilbur Ross from answering lawyers' questions in a lawsuit challenging his decision to add a citizenship question to the 2020 Census form. The government had asked the Supreme Court to block questioning of Ross as part of a lawsuit filed by several states, including New York, and civil rights groups. The groups are seeking to stop the administration from adding a citizenship question to the decennial count. It is one of six legal challenges to the question, which Ross announced March 26 would be added to the survey to help enforce the Voting Rights Act. The states and groups say it will intimidate some from participating and result in an inaccurate census. The court's action makes it unlikely that Ross will have to give a deposition in the case but allows the suit to go forward, at least temporarily. The court said it would entertain other objections from the government before the trial, which is scheduled to start in New York on Nov. 5." See also, Supreme Court Blocks Wilbur Ross Deposition on Census Citizenship Question, The New York Times, Adam Liptak, Monday, 22 October 2018.
Trump Officials Make It Easier for States to Skirt Health Law's Protections, The New York Times, Robert Pear, Monday, 22 October 2018: "The Trump administration announced a new policy on Monday making it easier for states to circumvent coverage requirements and consumer protections in the Affordable Care Act. States could, for example, use federal funds to subsidize short-term insurance plans with skimpy benefits and fewer protections for people with pre-existing conditions."
Tuesday, 23 October 2018, Day 642:
President Recep Tayyip Erdogan of Turkey Says Saudis Planned Killing of Journalist Jamal Khashoggi, The New York Times, Carlotta Gall and Richard Pérez-Pena, Tuesday, 23 October 2018: "President Recep Tayyip Erdogan of Turkey on Tuesday raised the stakes in his dispute with Saudi Arabia over what he called the 'premeditated murder' of the Saudi journalist Jamal Khashoggi, demanding that Riyadh supply more answers and hand over the Saudi suspects. After saying he would reveal 'the naked truth' about Mr. Khashoggi's death, Mr. Erdogan, making his first extended remarks on the case, sketched out the chronology of a broad operation. The 15-member team of Saudi officials arrived in stages in Istanbul to carry out the killing, and included generals, senior intelligence officers and forensic officials, Mr. Erdogan said. The Saudis also conducted reconnaissance in rural areas outside the city where investigators have been searching for Mr. Khashoggi's remains, the president said. 'It is clear that this savage murder did not happen instantly but was planned,' Mr. Erdogan said, challenging the official Saudi account." See also, Turkish president Recep Tayyip Erdogan says the murder of journalist Jamal Khashoggi was 'planned,' and he calls for the extradition of Saudi suspects, The Washington Post, Kareem Fahim, Tamer El Ghobashy, and Chico Harlan, Tuesday, 23 October 2018: "Turkish President Recep Tayyip Erdogan said Tuesday that the killing of Saudi journalist Jamal Khashoggi was a 'planned' and 'brutal' murder and called on Saudi Arabia to extradite 18 suspects to Turkey to face justice for the crime. Erdogan's highly anticipated comments, during a speech to his ruling party in Ankara, the Turkish capital, contradicted Saudi accounts that Khashoggi was killed when an argument inside the Saudi Consulate in Istanbul escalated into a fistfight. The Turkish leader did not directly accuse the Saudi leadership of involvement in the killing but strongly indicated that the Saudi investigation, which has resulted in the arrests of 18 people so far, had not reached high enough into the kingdom's ruling circles." See also, What Turkish President Recep Tayyip Erdogan didn't say about the killing of Saudi journalist Jamal Khashoggi may matter more than what he said, The Washington Post, Editorial Board, Tuesday, 23 October 2018: "Turkish President Recep Tayyip Erdogan promised he would deliver the 'naked truth' about Jamal Khashoggi in a speech to parliament Tuesday. For the most part he failed to deliver, appearing less interested in revealing what really happened to the Saudi journalist than in leveraging the murder for political gain. That only sharpens the argument for an impartial international investigation."
Trump Says Saudi Account of the Killing of Journalist Jamal Khashoggi Is the 'Worst Cover-Up' in History, The New York Times, Mark Landler and Edward Wong, Tuesday, 23 October 2018: "President Trump on Tuesday condemned Saudi Arabia's account of the killing of the journalist Jamal Khashoggi as 'the worst cover-up ever,' and his administration warned for the first time that it would impose human rights sanctions on some of those who took part in the plot. Mr. Trump's criticism, and the sanctions announced by Secretary of State Mike Pompeo, attested to the mounting pressure on the White House after Turkey's president, Recep Tayyip Erdogan, characterized the killing of Mr. Khashoggi in the Saudi Consulate in Istanbul as premeditated and 'savage.' But the president still appeared to be playing for time, complaining about how the Saudis botched the crime rather than about who was behind it, and blacklisting what are likely to be Saudi operatives rather than decision makers like Saudi Arabia's crown prince, Mohammed bin Salman. 'They had a very bad original concept, it was carried out poorly, and the cover-up was one of the worst in the history of cover-ups,' Mr. Trump said to reporters in the Oval Office." See also, Trump calls the killing of Saudi journalist Jamal Khashoggi the 'worst coverup ever' but says it's up to Congress to act, The Washington Post, Josh Dawsey, Tuesday, 23 October 2018.
'Use That Word!': Trump Embraces the 'Nationalist' Label, The New York Times, Peter Baker, Tuesday, 23 October 2018: "As a general rule, presidents do not refer to themselves as a "nationalist" given the freighted history of the word. But as President Trump tries to galvanize his conservative base to turn out in the midterm elections, he has adopted the label as a badge of honor. At a rally in Houston on Monday night, he embraced the term as unabashedly as he ever has. 'Really, we're not supposed to use that word,' he told supporters in a nod to the usual political sensibilities that he relishes disrupting. 'You know what I am? I'm a nationalist, O.K.? I'm a nationalist. Nationalist! Use that word! Use that word!' Asked in the Oval Office on Tuesday why he used that word given its association with racist movements, Mr. Trump professed ignorance of its history but did not back off…. There is a reason other presidents generally do not use that word about themselves. Typically, the term 'nationalist' is employed by the United States government to describe political figures and forces in other countries that sometimes represent a threat. When used domestically, it is a word often tainted with the whiff of extremism, not least because a variant of it, white nationalist, describes racist leaders and groups. American politicians traditionally stick with the safer term 'patriot.'"
Trump falsely accuses Puerto Rico leaders of trying to use hurricane relief to pay off debts, The Washington Post, John Wagner and Arelis R. Hernández, Tuesday, 23 October 2018: "President Trump on Tuesday falsely accused 'inept politicians' in Puerto Rico of seeking to use 'ridiculously high' levels of hurricane relief funding to pay off debts that have left the U.S. commonwealth in bankruptcy. 'The U.S. will NOT bail out long outstanding & unpaid obligations with hurricane relief money!' Trump said in a tweet that represented his latest salvo toward leaders of the island since it was ravaged by Hurricane Maria a little more than a year ago. In fact, neither Puerto Rico Gov. Ricardo Rosselló — or a federal board that oversees the territory's finances — have argued that federal disaster relief funds should be used to directly pay off debts. Rosselló and other local leaders have actively advocated against such a move."
The White House Is Warning That 'Socialists' Are Coming to Kill the Booming Economy: A report from the Council of Economic Advisers compares Bernie Sanders to Chairman Mao, and warns that pickup trucks cost more in Sweden. The New York Times, Binyamin Appelbaum and Jim Tankersley, Tuesday, 23 October 2018: "Karl Marx. Vladimir Lenin. Mao Zedong. Elizabeth Warren? The White House Council of Economic Advisers on Tuesday published a 72-page report criticizing what it described as the socialist ideas of leading Democratic Party politicians, and seeking to link President Trump's political rivals with figures reviled by most Americans. The document departs from the council's long tradition of delivering sober, albeit partisan, studies on current questions confronting economic policymakers, such as the value of tax cuts or the effects of increased corporate concentration. Instead, the report seeks to tar Democrats by linking them with the failed economic policies of communist governments in China, the Soviet Union and other countries. The word 'socialism' appears 144 times — on average, twice a page. In case the point was lost on anyone, the message was driven home by a follow-up release from the White House press office with the headline 'Congressional Democrats Want to Take Money From Hardworking Americans to Fund Failed Socialist Policies.' The report does not shy away from lumping in liberal politicians and their policy proposals, such as Medicare for All and tuition-free college, with the atrocities committed by authoritarian regimes."
Wednesday, 24 October 2018, Day 643:
Pipe Bombs Sent to Hillary Clinton, Barack Obama, and CNN Offices, The New York Times, William K. Rashbaum, Wednesday, 24 October 2018: "Pipe bombs were sent to several prominent Democrats, including former President Barack Obama and former Secretary of State Hillary Clinton, setting off an intense investigation on Wednesday into whether figures vilified by the right were being targeted. From Washington to New York to Florida to Los Angeles, the authorities intercepted a wave of crudely built devices that were contained in manila envelopes. In the center of Manhattan, the Time Warner Center, an elegant office and shopping complex, was evacuated because of a pipe bomb sent to CNN, which has its New York offices there. It was addressed to John O. Brennan, a critic of President Trump who served as Mr. Obama's C.I.A. director…. The F.B.I. said the devices were similar to one found Monday at the home of George Soros, the billionaire philanthropist and liberal donor, in a New York City suburb. Coming less than two weeks before the midterm elections, the discovery of the pipe bombs reverberated across a country already on edge, stirring anew questions about whether political discourse had grown too vitriolic. Mrs. Clinton, Mr. Obama, Mr. Soros and CNN have all figured prominently in right-wing political attacks — many of which have been led by Mr. Trump. He has often referred to major news organizations as 'the enemy of the people' and has shown contempt for CNN. Mr. Trump, speaking at the White House on Wednesday, called the attempted bombings 'despicable acts.'" See also, Homemade bombs sent to Obama, Clinton, CNN offices, and Holder, officials say, The Washington Post, Devlin Barrett, Mark Berman, and Cleve R. Wootson Jr., Wednesday, 24 October 2018: "The discovery of five pipe bombs mailed to prominent Democrats, CNN and a liberal billionaire put the country on edge Wednesday and sent law enforcement officials scrambling to prevent any more packages from reaching their targets…. As more devices were discovered, a disturbing pattern emerged — the bomber or bombers appeared to be targeting prominent figures on the political left…. Officials described the devices as attempted acts of terrorism and cautioned that the number of bombs — and intended victims — could grow. FBI Director Christopher A. Wray issued an appeal for the public's help to catch the bomber and warned people not to touch suspicious packages."
After Bomb Scares, Trump Tries Bipartisanship, Then Blames the Media, The New York Times, Katie Rogers and Eileen Sullivan, Wednesday, 24 October 2018: "A day after a national call for unity in the wake of the bomb scares targeting several prominent Democrats, President Trump blamed the 'Mainstream Media' and 'Fake News' for the anger and division thriving in the United States." See also, Trump doubles down on blaming media as suspicious packages continue to surface, The Washington Post, John Wagner, published on Thursday, 25 October 2018.
Saudi Crown Prince Mohammed bin Salman Distances Himself From the Killing of Saudi Journalist Jamal Khashoggi, Calling It 'Heinous,' The New York Times, Alan Rappeport, Wednesday, 24 October 2018: "The crown prince of Saudi Arabia on Wednesday denounced the 'heinous crime' committed against Jamal Khashoggi, the dissident writer killed in Turkey. It was his most public attempt yet to separate himself from Saudi operatives suspected of the killing, who include some of the crown prince's own aides. The comments by the crown prince, Mohammed bin Salman, were made during a panel discussion at an opulent investor conference in Riyadh, the Saudi capital. They came as the relationship between Saudi Arabia and Turkey continued to sour over the Oct. 2 killing at the Saudi Consulate in Istanbul, and as Saudi Arabia's economic and political ties with the West are increasingly at risk."
When Trump Phones Friends, the Chinese and the Russians Listen and Learn, The New York Times, Matthew Rosenberg and Maggie Haberman, Wednesday, 24 October 2018: "When President Trump calls old friends on one of his iPhones to gossip, gripe or solicit their latest take on how he is doing, American intelligence reports indicate that Chinese spies are often listening — and putting to use invaluable insights into how to best work the president and affect administration policy, current and former American officials said. Mr. Trump's aides have repeatedly warned him that his cellphone calls are not secure, and they have told him that Russian spies are routinely eavesdropping on the calls, as well. But aides say the voluble president, who has been pressured into using his secure White House landline more often these days, has still refused to give up his iPhones. White House officials say they can only hope he refrains from discussing classified information when he is on them. Mr. Trump's use of his iPhones was detailed by several current and former officials, who spoke on the condition of anonymity so they could discuss classified intelligence and sensitive security arrangements. The officials said they were doing so not to undermine Mr. Trump, but out of frustration with what they considered the president's casual approach to electronic security. American spy agencies, the officials said, had learned that China and Russia were eavesdropping on the president's cellphone calls from human sources inside foreign governments and intercepting communications between foreign officials."
Federal judge blocks Georgia from throwing out absentee ballots based on signature mismatches, USA Today, Richard Wolf and Nicquel Terry Ellis, Wednesday, 24 October 2018: "A federal court on Wednesday blocked Georgia from throwing out absentee ballots and applications because of signature mismatches, a decision heralded by voting rights proponents 13 days before midterm elections. While acknowledging that the state has a strong interest in election integrity, District Judge Leigh Martin May issued a temporary restraining order that allows voters to contest the state's initial determination and confirm their identity. A state law allows election officials to reject absentee ballots if they see a signature mismatch in the voter's paperwork. While it doesn't happen often, voters have no way to contest the decision. Now they will be issued provisional ballots that can be checked after Election Day. 'The court does not understand how assuring that all eligible voters are permitted to vote undermines integrity of the election process,' May said. 'To the contrary, it strengthens it. Permitting an absentee voter to resolve an alleged signature discrepancy … has the very tangible benefit of avoiding disenfranchisement,' said the judge, a nominee of President Barack Obama."
'Zero Tolerance' Immigration Policy Surprised Agencies, Report Finds, The New York Times, Ron Nixon, Wednesday, 24 October 2018: "The Trump administration did not tell key government agencies about its 'zero tolerance' immigration policy before publicly announcing it in April, leaving the officials responsible for carrying it out unprepared to handle the resulting separations of thousands of children from their families, according to a government report released on Wednesday. The Department of Homeland Security, which apprehends border crossers, and the Department of Health and Human Services, which cares for separated migrant children, were both caught off guard when Attorney General Jeff Sessions announced plans to criminally prosecute anyone who crossed the border illegally, the report said."
Thursday, 25 October 2018, Day 644:
Pipe Bombs Investigation Turns Toward Florida as More Trump Critics Are Targeted, The New York Times, William K. Rashbaum, Alan Feuer, and Adam Goldman, Thursday, 25 October 2018: "Federal authorities investigating a spate of pipe bombs sent this week to several prominent critics of President Trump have turned their attention to southern Florida, believing that a number of the devices were mailed from there, two people briefed on the matter said Thursday. The focus on Florida came as three more devices were found, the F.B.I. said. Two were addressed to former Vice President Joseph R. Biden Jr. in Delaware and a third to the actor Robert De Niro, who lives and works in Lower Manhattan." See also, Suspected explosives sent to Biden and Robert De Niro as investigation into pipe bombs expands to 10 packages, The Washington Post, Devlin Barrett, Mark Berman, and Cleve R. Wootson Jr., Thursday, 25 October 2018.
Trump Considers Closing Southern Border to Migrants, The New York Times, Julie Hirschfeld Davis and Thomas Gibbons-Neff, Thursday, 25 October 2018: "President Trump is considering taking executive action to bar migrants, including asylum seekers, from entering the country at the southern border, according to people familiar with the plan. The effort would be the starkest indication yet of Mr. Trump's election-season push to play to his anti-immigrant base as his party fights to keep control of Congress. The proposal amounts to a sweeping use of presidential power to fortify the border and impose the kind of aggressive immigration restrictions and enforcement measures that Mr. Trump has made his signature pursuit. The plan is expected to prompt a swift challenge in federal courts. The move would be the most drastic in a series of steps that Mr. Trump has taken or threatened to take in recent days — including preparations on Thursday to send as many as 1,000 active-duty Army troops to help secure the southern border — as he works to stop what he has called an 'onslaught' of immigrants only days before the midterm elections."
Saudi Arabia, in Reversal, Suggests the Killing of Journalist Jamal Khashoggi Was Premeditated, The New York Times, Ben Hubbard and David D. Kirkpatrick, Thursday, 25 October 2018: "Saudi Arabia's public prosecutor acknowledged for the first time on Thursday that the killing of the dissident columnist Jamal Khashoggi appeared to have been premeditated — yet another shift in the kingdom's account of his disappearance in Turkey. Mr. Khashoggi, a Virginia resident who wrote for The Washington Post, vanished at the Saudi Consulate in Istanbul on Oct. 2. Since then, Saudi officials have said at various points that he left the consulate alive and well after a short visit; that he was the target of a 'rogue' operation by its intelligence service; and, as of last Saturday, that he had been strangled accidentally in a fistfight that broke out as a team of Saudi agents sought to persuade him to return to the kingdom. The latest account, published Thursday in the Saudi-owned media, said the prosecutor had received new information 'from the brotherly Turkish side' indicating a premeditated killing — in effect echoing what Turkish officials have been describing for weeks."
CIA director briefs president on audio purportedly capturing the killing of Jamal Khashoggi, The Washington Post, Karen DeYoung, Tamer ElGhobashy, and Kareem Fahim, Thursday, 25 October 2018: "CIA Director Gina Haspel briefed President Trump on Thursday about her trip this week to Turkey, where she listened to audio purportedly capturing the killing of Jamal Khashoggi, as Saudi Arabia appeared to acknowledge that its agents had murdered the dissident Saudi journalist in a 'premeditated' operation. A statement issued by the public prosecutor in Riyadh, citing shared Turkish evidence of premeditation, marked the latest reversal in the Saudi version of events and put the focus directly on the question of who ordered Khashoggi's death."
Trump proposes sweeping changes to Medicare prices for drugs administered in doctors' offices and outpatient hospital departments, Politico, Sarah Karlin-Smith and Dan Diamond, Thursday, 25 October 2018: "President Donald Trump on Thursday unveiled a plan to overhaul how Medicare pays for certain drugs, attacking 'foreign freeloaders' that he says have driven up costs in the U.S. The bold move addresses a Trump campaign pledge to lower drug prices, just days before the tightly contested midterm elections in which health care is playing a pivotal role. Trump outlined the details in a speech at HHS Thursday afternoon, his first address at the health department. The proposal, first reported by POLITICO, still needs to be refined and put through a federal rule-making process. The proposal would bypass Congress by using a pilot program to test three ways to lower the costs of drugs — including negotiating for some drugs directly administered by doctors to keep them in line with the far lower prices paid in many other countries, where governments often take an active role in setting prices. The proposal applies only to drugs administered in doctors' offices and outpatient hospital departments — medicines like cancer treatments and injectable treatments for rheumatoid arthritis or eye conditions. It won't affect most prescriptions purchased by patients at pharmacies."
Trump administration wants to remove the word 'gender' from UN human rights documents, The Guardian, Julian Borger, Thursday, 25 October 2018: "US officials at the United Nations are seeking to eliminate the word 'gender' from UN human rights documents, most often replacing it with 'woman,' apparently as part of the Trump administration's campaign to define transgender people out of existence. At recent meetings of the UN's Third Committee, which is concerned with 'social, humanitarian and cultural' rights, US officials have been pushing for the rewriting of general assembly policy statements to remove what the administration argues is vague and politically correct language, reflecting what it sees as an 'ideology' of treating gender as an individual choice rather than an unchangeable biological fact."
Senate Judiciary Committee Chairman Charles Grassley (Republican-Iowa) refers lawyer Michael Avenatti and Julie Swetnick to the Department of Justice for a criminal probe, The Washington Post, Seung Min Kim and Elise Viebeck, Thursday, 25 October 2018: "Senate Judiciary Committee Chairman Charles E. Grassley (R-Iowa) on Thursday referred lawyer Michael Avenatti and Julie Swetnick — one of the women who accused now-Supreme Court Justice Brett M. Kavanaugh of misconduct — to the Department of Justice for a criminal probe, alleging that they made 'materially false' statements to Grassley's committee as it investigated the allegations. Swetnick said in a September affidavit that Kavanaugh attended a 1982 house party during which she says she was gang-raped — an accusation Kavanaugh vehemently denied and said was 'from the Twilight Zone.' Grassley said he is asking the Justice Department to look into whether Swetnick and Avenatti potentially conspired to give materially false statements to Congress and obstruct a congressional investigation."