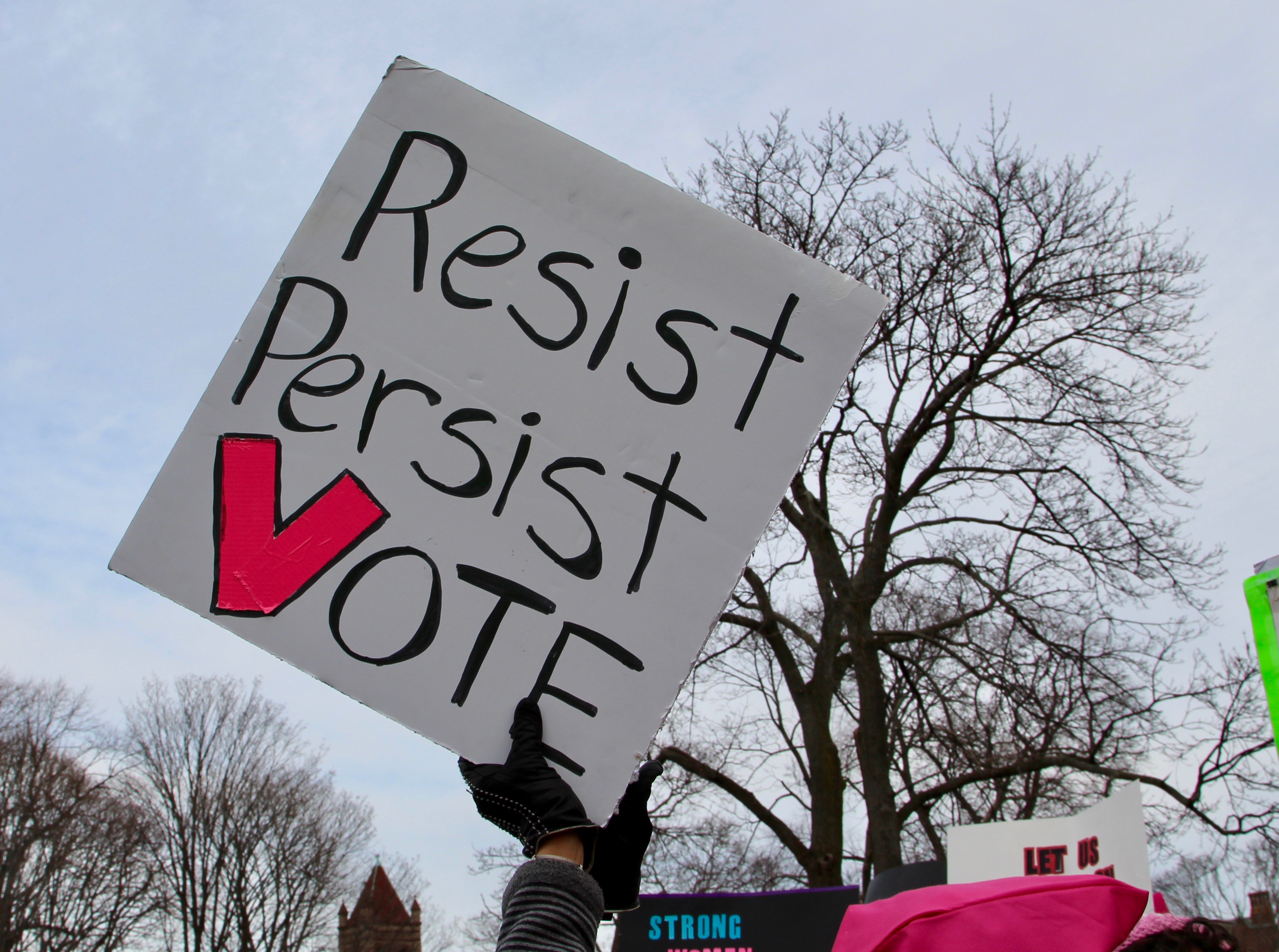 Cambridge, MA, 20 January 2018
Passages in bold in the body of the texts below are my emphasis. This is an ongoing project, and I update the site frequently. Because I try to stay focused on what has actually happened, I usually let the news 'settle' a day or so before posting. I hope readers will peruse the articles in full for a better understanding of the issues and their context; our democracy and our future depend on citizens who can distinguish between facts and falsehoods and who are engaged in the political process.
Friday, 12 October 2018, Day 631:
Trump administration weighs new family-separation effort at the border, The Washington Post, Nick Miroff, Josh Dawsey, and Maria Sacchetti, Friday, 12 October 2018: "The White House is actively considering plans that could again separate parents and children at the U.S.-Mexico border, hoping to reverse soaring numbers of families attempting to cross illegally into the United States, according to several administration officials with direct knowledge of the effort. One option under consideration is for the government to detain asylum-seeking families together for up to 20 days, then give parents a choice — stay in family detention with their child for months or years as their immigration case proceeds, or allow children to be taken to a government shelter so other relatives or guardians can seek custody. That option — called 'binary choice' — is one of several under consideration amid the president's frustration over border security. Trump has been unable to fulfill key promises to build a border wall and end what he calls 'catch and release,' a process that began under past administrations in which most detained families are quickly freed to await immigration hearings. The number of migrant family members arrested and charged with illegally crossing the border jumped 38 percent in August and is now at a record level, according to Department of Homeland Security officials."
Commerce Secretary Wilbur Ross Changes His Story on Discussions Of Citizenship Question for Census, The New York Times, Glenn Thrush and Adam Liptak, Friday, 12 October 2018: "Commerce Secretary Wilbur Ross has shifted his explanation for adding a citizenship question to the 2020 census, saying he now recalls discussing it with Stephen K. Bannon, President Trump's former chief strategist, according to court documents filed Thursday. Mr. Ross, who faces a court order to provide a deposition to the plaintiffs in a lawsuit seeking to strip the question from the questionnaire, told a congressional committee earlier this year that he had only talked about the question with Justice Department officials to determine its legality. Mr. Ross now says Mr. Bannon suggested that he contact Kris Kobach, the Kansas secretary of state whom Mr. Trump appointed to a commission to investigate his unsubstantiated claims that millions of illegal immigrants cast ballots for Hillary Clinton in 2016. The panel was later disbanded, and Mr. Kobach is currently the Republican candidate for governor of Kansas." See also, New emails reveal a central political motivation for changing the census, The Washington Post, Philip Bump, Friday, 12 October 2018: "When Commerce Secretary Wilbur Ross instructed the Census Bureau earlier this year to include a question on the decennial census about the citizenship of residents, he offered a specific rationale. Having data on citizenship, he wrote, would allow the government to better enforce the Voting Rights Act, Civil-Rights-era legislation meant to protect voting from discriminatory policies. This rationale was quickly treated with skepticism. The Trump administration has not in other significant ways championed the importance of Americans to vote or seemed particularly concerned about cracking down on efforts to limit voting. In fact, President Trump convened a commission meant to study the purported issue of voter fraud, an effort that in other places has been a precursor to new laws making voting more difficult, not easier. Trump's attorney general, Jeff Sessions, even praised a 2013 Supreme Court decision that gutted the rule. So what was the rationale? Newly released emails from the Commerce Department offer an unsurprising answer. The emails were released in response to questions Ross faced about why he'd demanded the new question in the first place. He was asked in March whether he'd spoken with anyone at the White House about the question, a pointed effort to figure out whether this was part of the Trump administration's broad effort to crack down on immigrants in the country illegally. Ross said he hadn't spoken with anyone at the White House — but the new emails show that, in fact, he had. Specifically, he spoke with Stephen K. Bannon, the former adviser to the president who was one of the more outspoken anti-immigration members of the president's early team. Ross had also spoken with Kansas Secretary of State Kris Kobach, as shown in an email Kobach sent to the secretary. Kobach has long crusaded against the essentially nonexistent scourge of rampant voter fraud and served as the vice chairman of Trump's voter fraud commission."
Inside the Vast Tent City Housing Migrant Children in a Texas Desert, The New York Times, Manny Fernandez and Caitlin Dickerson, Friday, 12 October 2018: "The tent city that the federal government operates at the Tornillo border station about 35 miles southeast of El Paso on the Mexico border was built in June as a temporary home for a few hundred migrant children. Four months later, it has rapidly expanded and has nearly quadrupled in size. The creation and expansion of the Tornillo camp shows the degree to which the Trump administration has taken a disaster-oriented, militaristic approach to the care and housing of migrant youths. The contractor hired by the government has assisted emergency workers in natural and man-made disasters around the globe."
Continue reading Week 91, Friday, 12 October – Thursday, 18 October 2018 (Days 631-637)
Saturday, 13 October 2018, Day 632:
Jared Kushner Paid No Federal Income Tax for Years, Documents Suggest, The New York Times, Jesse Drucker and Emily Flitter, Saturday, 13 October 2018: "Confidential documents reviewed by The Times indicate that Jared Kushner, President Trump's son-in-law and adviser, probably paid little or no income tax from 2009 to 2016."
Trump vows 'severe punishment' if U.S. determines Saudi Arabia killed Washington Post columnist Jamal Khashoggi, The Washington Post, Philip Rucker, Saturday, 13 October 2018: "President Trump vowed 'severe punishment' for Saudi Arabia if the United States determines that Saudi agents killed Washington Post columnist Jamal Khashoggi, calling the journalist's suspected murder 'really terrible and disgusting.' In excerpts of a new interview released Saturday morning, Trump said that the incident is being investigated and that the Saudis deny any involvement, despite the mounting evidence that the Saudi regime was implicated in Khashoggi's disappearance on Oct. 2."
The Environmental Protection Agency scraps a pair of air pollution science panels, The Washington Post, Dino Grandoni and Juliet Eilperin, Saturday, 13 October 2018: "The Environmental Protection Agency moved this week to disband two outside panels of experts charged with advising the agency on limiting harmful emissions of soot and smog-forming pollutants. The agency informed scientists advising the EPA on the health impacts of soot that their "service on the panel has concluded," according to an email shared with The Washington Post. Experts being considered to sit on a separate board evaluating ground-level ozone also received an email from the EPA saying it will no longer form the panel, which had yet to meet. The EPA had asked for nominations in July. The decision to dissolve the panels is part of a broader effort by the EPA's leadership to change the way the agency conducts and assesses science. Those efforts include trying to limit what counts as health benefits when crafting air rules and incorporate into rulemaking only studies that make their underlying data public."
Sunday, 14 October 2018, Day 633:
In Trump's Saudi Bargain, the Bottom Line Proudly Wins Out, The New York Times, Peter Baker, Sunday, 14 October 2018: "When President Trump made Saudi Arabia his first foreign destination after taking office last year, he struck what amounted to a fundamental bargain with the royal family: He would not lecture them about human rights, and they would buy plenty of American weapons and military hardware. So as the world recoils at reports that the Saudis sent agents to Turkey to kill and dismember a Saudi dissident journalist with a bone saw, Mr. Trump faces the most profound test of that trade-off. For days, he has rebuffed pressure to punish the Saudis by canceling arms sales that he secured during his visit, arguing that it would cost Americans money and jobs. That he would prioritize potentially tens of billions of dollars for the United States over moral outrage about the apparent death of a single dissident may not be a major surprise. Other presidents have tempered concerns about human rights overseas with what they perceived to be America's own security or economic interests. What is different is how open Mr. Trump has been in expressing that realpolitik calculation no matter how crass or cynical it might appear." See also, Two princes: Jared Kushner now faces a reckoning for Trump's bet on the heir to the Saudi throne, The Washington Post, Philip Rucker, Carol D. Leonnig, and Anne Gearan, Sunday, 14 October 2018: "When President Trump chose Riyadh to make his debut on the world stage last year, he was placing a bet on Saudi Arabia, which serenaded him with military bands, dazzled him with a flyover of fighter jets and regaled him with a traditional sword dance. The mastermind behind that wager — the White House adviser who convinced Trump to visit Saudi Arabia for his maiden foreign trip and who choreographed a veritable lovefest between the new president and the desert kingdom's white-robed ruler, King Salman bin Abdul Aziz — was Jared Kushner. The president's son-in-law has carefully cultivated a close partnership with the heir to the Saudi throne, Crown Prince Mohammed bin Salman, whom Kushner has championed as a reformer poised to usher the ultraconservative, oil-rich monarchy into modernity. But the U.S.-Saudi alliance — and the relationship between Kushner, 37, and Mohammed, 33 — is now imperiled by the un­explained disappearance and ­alleged gruesome murder of ­Jamal Khashoggi, a Saudi journalist who had been living in the United States and wrote columns for The Washington Post. The suspected killing has sparked inter­national outcry and calls for tough punishment of Riyadh."
Monday, 15 October 2018, Day 634:
Elizabeth Warren releases results of DNA test that provide 'strong evidence' of Native American ancestry, The Boston Globe, Annie Linskey, Monday, 15 October 2018: "Senator Elizabeth Warren has released a DNA test that provides 'strong evidence'' she had a Native American in her family tree dating back 6 to 10 generations, an unprecedented move by one of the top possible contenders for the 2020 Democratic nomination for president. Warren, whose claims to Native American blood have been mocked by President Trump and other Republicans, provided the test  results to the Globe on Sunday in an effort to defuse questions about her ancestry that have persisted for years. She planned an elaborate rollout Monday of the results as she aimed for widespread attention." See also, Elizabeth Warren Releases DNA Results That Indicate She Has Native American Pedigree '6-10 Generations Ago,'  The New York Times,  Jonathan Martin, Monday, 15 October 2018: "Signaling even more strongly her intent to run for president, and to forcefully confront President Trump, Senator Elizabeth Warren on Monday released the results of a DNA test that she said indicated she had Native American ancestry. There is 'strong evidence' that Ms. Warren has Native American pedigree '6-10 generations ago,' according to a document she released from Carlos Bustamante, a renowned geneticist from Stanford University. The error rate is less than one in a thousand, he said. The results of the DNA test were first reported Monday by The Boston Globe. In releasing a DNA test, Ms. Warren, a Massachusetts Democrat, was rebutting the taunts of Mr. Trump and other conservatives, who have mocked her as 'Pocahontas' and claimed she used her heritage to gain an advantage when she was a law professor. But she also went further, creating a fact-check website that details her Indian ancestry, Oklahoma roots and includes documents that she says make clear her heritage 'had no role whatsoever' in her academic career." See also, Trump promised $1 million to charity if Elizabeth Warren proved her Native American DNA. Now he's waffling. The Washington Post, Amy B. Wang and Deanna Paul, Monday, 15 October 2018.
Saudis May Admit Dissident Journalist Jamal Khashoggi Was Killed in Interrogation by Mistake, The New York Times, Gardiner Harris, David D. Kirkpatrick, and Eileen Sullivan, Monday, 15 October 2018: "Saudi Arabia was preparing an alternative explanation of the fate of a dissident journalist on Monday, saying he died at the Saudi Consulate in Istanbul two weeks ago in an interrogation gone wrong, according to a person familiar with the kingdom's plans. In Washington, President Trump echoed the possibility that Jamal Khashoggi was the victim of 'rogue killers.' The shifting story line defied earlier details that have emerged in the case, including signs that he was murdered and dismembered. Among other things, Turkish officials have said, an autopsy specialist carrying a bone saw was among 15 Saudi operatives who flew in and out of Istanbul the day Mr. Khashoggi disappeared. The new explanation, whatever its truth, seemed intended to ease the political crisis that Mr. Khashoggi's disappearance has created for Saudi Arabia. The new story could also defuse some criticism of the Trump administration, which has refused to back down from billions of dollars in weapons sales to the kingdom and as of Monday was still planning to attend a glittering Saudi investment forum next week. And it could help Turkey, where a shaky economy would benefit from a financial infusion that low-interest loans from Riyadh could provide."
'I Don't Know That It's Man-Made,' Trump Says of Climate Change. It Is. The New York Times, Lisa Friedman, Monday, 15 October 2018: "President Trump now denies denying climate change. In an interview on Sunday with CBS's '60 Minutes,' Mr. Trump backed off his long-held claim that global warming is a hoax. But he also made several new assertions unsupported by science. Here's a rundown of the president's first extensive comments on climate change since Hurricane Michael ripped through the Florida Panhandle and the United Nations warned that time is running out to stave off the worst consequences of rising temperatures."
11 noteworthy moments from Trump's '60 Minutes' interview, CNN, Kate Sullivan, Monday, 15 October 2018.
Federal Judge throws out Stormy Daniels's defamation lawsuit against Trump, The Washington Post, Elise Viebeck, Monday, 15 October 2018: "A federal judge on Monday dismissed a lawsuit from adult-film actress Stormy Daniels that claimed President Trump defamed her when he suggested she had lied about being threatened to keep quiet about their alleged relationship. U.S. District Judge S. James Otero in Los Angeles ruled that Trump's speech was protected by the First Amendment as the kind of 'rhetorical hyperbole normally associated with politics and public discourse in the United States.' He ordered Daniels, whose given name is Stephanie Clifford, to pay Trump's legal fees." See also, Trump Calls Stormy Daniels 'Horseface; in Gloating Twitter Post, The New York Times, Eileen Sullivan and Maggie Haberman, published on Tuesday, 16 October 2018: "President Trump on Tuesday referred to the pornographic film actress Stephanie Clifford as 'Horseface' in a Twitter post, as he gloated about a recent court ruling in his favor. In his tweet, Mr. Trump was referring to a federal judge's decision to dismiss a defamation suit filed by Ms. Clifford, who is known professionally as Stormy Daniels. The judge also ordered Ms. Clifford to pay the president's related legal fees. The president's use of the term 'horseface' was jarring, even though he has previously used similar disparaging language to describe women who challenge him. But it could also prove problematic for Republicans facing female opponents in the upcoming midterm elections, now just weeks away."
Showdown in Georgia Governor's Race Reflects a Larger Fight Over Voting Rights, The New York Times, Astead W. Herndon and Trip Gabriel, Monday, 15 October 2018: "Reports that tens of thousands of Georgia voters, predominantly African-Americans, were placed on a list for further scrutiny have exploded into the Georgia governor's race, leading to bitter exchanges between the candidates and leaving many residents uncertain what to expect as the state began early voting Monday. The uproar over voting seems almost an inevitable development in the race, which pits two candidates on opposite sides of the nation's voting wars who have battled with one another over access to the polls for years. Stacey Abrams, the Democrat, who is hoping to be the nation's first black female governor, forged her political profile through a group she founded that in the last five years has registered thousands of new minority voters. Her opponent Brian Kemp, Georgia's secretary of state since 2010, has advanced strict voting rules that he says are needed to combat fraud, but which critics call a form of voter suppression directed at precisely the new voters Ms. Abrams is aiming to bring to the polls."
Tuesday, 16 October 2018, Day 636:
Trump Jumps to the Defense of Saudi Arabia in Khashoggi Case, The New York Times, Ben Hubbard, Rick Gladstone and Mark Landler, Tuesday, 16 October 2018: "The Trump administration pushed back on Tuesday against rising condemnation of Saudi Arabia and showed support for its crown prince, who has been linked to the disappearance and possible murder of a leading dissident journalist inside a Saudi consulate in Turkey. In his strongest language to date over the missing journalist, President Trump said in an interview with The Associated Press: 'Here we go again with you're guilty until proven innocent.' Hours earlier, Mr. Trump's top diplomat, Secretary of State Mike Pompeo, arrived in Riyadh, the Saudi capital, smiling and shaking hands with the crown prince, Mohammed bin Salman. Mr. Pompeo issued a statement saying Saudi leaders had promised a 'thorough, transparent, and timely investigation' into what had befallen the journalist, Jamal Khashoggi, after he entered the consulate on Oct. 2."
The Jamal Khashoggi Case: Murder Suspects Had Ties to Saudi Crown Prince, The New York Times, David D. Kirkpatrick, Malachy Browne, Ben Hubbard, and David Botti, Tuesday, 16 October 2018: "One of the suspects identified by Turkey in the disappearance of the Saudi dissident Jamal Khashoggi was a frequent companion of Crown Prince Mohammed bin Salman — seen disembarking from airplanes with him in Paris and Madrid and photographed standing guard during his visits this year to Houston, Boston and the United Nations. Three others are linked by witnesses and other records to the Saudi crown prince's security detail. A fifth is a forensic doctor who holds senior positions in the Saudi Interior Ministry and medical establishment, a figure of such stature that he could be directed only by a high-ranking Saudi authority. If, as the Turkish authorities say, these men were present at the Saudi Consulate in Istanbul where Mr. Khashoggi disappeared on Oct. 2, they might provide a direct link between what happened and Prince Mohammed. That would undercut any suggestion that Mr. Khashoggi died in a rogue operation unsanctioned by the crown prince. Their connection to him could also make it more difficult for the White House and Congress to accept such an explanation."
Saudi Arabia Delivers $100 Million Pledged to the U.S. as Secretary of State Mike Pompeo Lands in Riyadh, The New York Times, Ben Hubbard, Tuesday, 16 October 2018: "This summer, Saudi Arabia promised the Trump administration $100 million for American efforts to stabilize areas in Syria liberated from the Islamic State. That money landed in American accounts on Tuesday, the same day that Secretary of State Mike Pompeo landed in the Saudi capital, Riyadh, for discussions with the kingdom's leaders about the fate of a missing Saudi dissident. Securing the funding is a win for President Trump, who has complained about how much the United States spends abroad and has tried to get allies to foot more of the bill. But the timing of the money's arrival raised eyebrows even among some of the bureaucrats whose programs will benefit from the influx of cash. 'The timing of this is no coincidence,' said an American official involved in Syria policy who spoke on condition of anonymity because this person was not authorized to speak to journalists. The official confirmed that the money arrived on Tuesday. '
'Horseface,' 'Lowlife,' 'Fat, Ugly': How Trump Demeans Women, The New York Times, Michael D. Shear and Eileen Sullivan, Tuesday, 16 October 2018: "President Trump referred to the pornographic film actress Stephanie Clifford as "Horseface" in a tweet on Tuesday, adding her to a long list of women he has attacked by demeaning their looks, mocking their bodily functions or comparing them to animals…. Although the president's comment was striking about Ms. Clifford, who has graphically described Mr. Trump's genitals in a recent memoir, it was hardly unique. Mr. Trump has accused women of having 'fat, ugly' faces and of repelling voters because of their looks. He called one woman a 'crazed, crying lowlife' and said another was a 'dog' who had the 'face of a pig.' He said Hillary Clinton's bathroom break during a 2015 presidential debate was 'too disgusting' to talk about. He has repeatedly mocked women for being overweight."
Trump threatens to cut off aid to Honduras unless it stops migrant caravan, Politico, Matthew Choi. Tuesday, 16 October 2018: "President Donald Trump on Tuesday threatened to cancel aid to Honduras unless a group of Honduran migrants making its way toward the United States is stopped and returned to its home country. 'The United States has strongly informed the President of Honduras that if the large Caravan of people heading to the U.S. is not stopped and brought back to Honduras, no more money or aid will be given to Honduras, effective immediately!' Trump wrote Tuesday morning, among a diverse flurry of tweets. The 'caravan' comment referred to a group of hundreds of migrants who are fleeing poverty and gang violence in Honduras, spilling into Guatemala, which lies between Honduras and Mexico. The migrants overwhelmed Guatemalan border guards, who eventually allowed the group to pass and accompanied them deep into the country, The Associated Press reported. Trump's threat reflects his America First campaign rhetoric, which spurned foreign entanglements. Trump has advocated rolling back foreign aid, which represents less than 1 percent of federal spending, and his administration attempted to kill $3 billion in foreign aid over the summer."
Suzanne Israel Tufts, Housing and Urban Development political appointee, is abruptly moved to lead the Interior Department's watchdog unit amid investigations into Interior Secretary Ryan Zinke's conduct, The Washington Post, Lisa Rein, Robert O'Harrow Jr., and Juliet Eilperin, Tuesday, 16 October 2018: "The Trump administration has abruptly moved a political appointee from the Department of Housing and Urban Development to serve as the acting watchdog for the Interior Department, an unusual choice for a role that is traditionally nonpartisan. As acting inspector general at the Interior Department, Suzanne Israel Tufts will oversee four ongoing investigations into Secretary Ryan Zinke's conduct, including inquiries into his wife's travel and a Montana land-development deal backed by the chairman of the oil services firm Halliburton. Tufts, who has served as HUD's assistant secretary for administration since December, is a lawyer from Queens. Before joining the Trump administration, she founded a consulting firm that focused on providing services for tax-exempt organizations and emerging companies."
Students Defrauded by For-Profit Colleges Can Seek Loan Forgiveness, Judge Rules. The decision marks a defeat for a California private postsecondary school association and Education Secretary Betsy DeVos. The Wall Street Journal, Michelle Hackman, Tuesday, 16 October 2018: "The Education Department must implement Obama-era rules that set up a procedure for students who were defrauded by their colleges to have their federal student loans forgiven, a court ruled Tuesday. The decision came in a suit brought by California Association of Private Postsecondary Schools, an industry group that was seeking to block the Obama rules, which largely affect for-profit colleges."
Wednesday, 17 October 2018, Day 637:
Audio Offers Gruesome Details of Jamal Khashoggi Killing, Turkish Official Says, The New York Times, David D. Kirkpatrick and Carlotta Gall, Wednesday, 17 October 2018: "Saudi agents were waiting when Jamal Khashoggi walked into their country's consulate in Istanbul two weeks ago. Mr. Khashoggi was dead within minutes, beheaded, dismembered, his fingers severed, and within two hours the killers were gone, according to details from audio recordings described by a senior Turkish official on Wednesday. The government of Turkey let out these and other leaks about the recordings on Wednesday, as Secretary of State Mike Pompeo visited Ankara, in an escalation of pressure on both Saudi Arabia and the United States for answers about Mr. Khashoggi, a prominent Saudi dissident journalist who lived in Virginia and wrote for The Washington Post. The new leaks, which were also splashed in lurid detail across a pro-government newspaper, came a day after Mr. Pompeo and the Trump administration had appeared to accept at face value the promises of the Saudi rulers to conduct their own investigation into Mr. Khashoggi's disappearance — regardless of Turkish assertions that senior figures in the royal court had ordered his killing. As the Saudis and the Americans tried to put the crisis behind them, the brutality described in the leaks served as a reminder of why Mr. Khashoggi's disappearance has triggered an international backlash more severe than countless mass killings or rights violations."
U.S. Spy Agencies Are Increasingly Convinced of Saudi Prince's Ties to Dissident Journalist Jamal Khashoggi's Disappearance, The New York Times, Julian E. Barnes, Matthew Rosenberg, and Gardiner Harris, Wednesday, 17 October 2018: "American intelligence officials are increasingly convinced that Crown Prince Mohammed bin Salman of Saudi Arabia is culpable in the killing of the dissident journalist Jamal Khashoggi, an appraisal that poses challenges to a White House intent on maintaining a close relationship with the kingdom. Intelligence agencies have not yet been able to collect direct evidence of the prince's involvement, American and European officials said. They also have not been able to conclude whether Prince Mohammed directly ordered the killing of Mr. Khashoggi, or whether his intention was to have Mr. Khashoggi captured and taken back to Saudi Arabia, according to one official. But intelligence agencies have growing circumstantial evidence of the prince's involvement — including the presence of members of his security detail and intercepts of Saudi officials discussing a possible plan to detain Mr. Khashoggi, according to American officials. Officials have also said the prince's complete control over the security services makes it highly unlikely that an operation would have been undertaken without his knowledge."
Saudi crown prince Mohammed bin Salman is under scrutiny in disappearance of Saudi journalist Jamal Khashoggi even as Saudis search for exculpatory explanation, The Washington Post, Shane Harris, Wednesday, 17 October 2018: "The Trump administration and the Saudi royal family are searching for a mutually agreeable explanation for the death of journalist Jamal Khashoggi — one that will avoid implicating Crown Prince Mohammed bin Salman, who is among the president's closest foreign allies, according to analysts and officials in multiple countries. But it will be difficult for the young ruler to escape scrutiny, as mounting evidence points not only to the Saudi government's knowledge of Khashoggi's fate, but also to a connection by Mohammed to his disappearance. U.S. intelligence reports, accounts from Khashoggi's friends, passport records and social media profiles paint a picture of a brutal killing that at least had its roots in Mohammed's desire to silence Khashoggi, a former palace insider turned critic of the government and the prince in particular."
Deputy Attorney General Rod Rosenstein Defends Robert Mueller Probe as 'Appropriate and Independent,' The Wall Street Journal, Sadie Gurman, Wednesday, 17 October 2018: "Deputy Attorney General Rod Rosenstein defended the special counsel's investigation into Russian election interference as 'appropriate and independent,' a message that contrasts with President Trump's description of the inquiry as a 'witch hunt' and 'rigged.' In an expansive interview with The Wall Street Journal on Wednesday, Mr. Rosenstein Offered a forceful defense of the inquiry, saying the public would have faith in its findings."
Senate Truce Collapses as Republican Rush to Confirm More Judges Begins Anew, The New York Times, Sheryl Gay Stolberg, Wednesday, 17 October 20198: "Senate Democrats struck a deal last week with Republicans that saw the quick confirmation of 15 more conservative judges in exchange for a rapid flight to the campaign trail. Liberal activists were infuriated, but after the brutally divisive fight to confirm Justice Brett M. Kavanaugh, the agreement held out a promise of peace. 'I would like to have the future mending things,' declared the chairman of the Senate Judiciary Committee, Senator Charles E. Grassley, Republican of Iowa. On Wednesday, at Mr. Grassley's instruction, the armistice collapsed. Republicans on the Judiciary Committee convened yet another hearing to consider still more conservative federal court nominees — while the Senate was technically in recess. Incensed Democrats boycotted the proceedings, but their empty chairs did not prevent candidates for the bench, such as Allison Rushing, 36, a social conservative nominated by President Trump to the United States Court of Appeals for the Fourth Circuit, from taking a crucial step toward confirmation. 'If there was ever any hope that after the Kavanaugh experience we could return to bipartisanship on the Senate Judiciary Committee, it was shaken this morning,' said Senator Richard J. Durbin of Illinois, the No. 2 Democrat in the chamber, in a telephone interview."
White House Counsel Donald McGahn II, Soldier for Trump and Witness Against Him, Leaves the White House, The New York Times, Michael S. Schmidt and Maggie Haberman, Wednesday, 17 October 2018: "Donald F. McGahn II departed as White House counsel on Wednesday, ending a tumultuous 21-month tenure during which he spearheaded some of President Trump's most significant political accomplishments, including two appointments to the Supreme Court, but also became a chief witness against him in the special counsel investigation. Mr. McGahn's departure was confirmed by two people close to him. Mr. McGahn and the president sat for a farewell chat on Wednesday, one said. Mr. Trump said this week that he would install as Mr. McGahn's replacement the longtime Washington lawyer Pat Cipollone, calling him 'a very fine man, highly respected by a lot of people.' As White House counsel, Mr. McGahn took on a handful of often-conflicting roles: counselor to the president; protector of top law enforcement officials, including the special counsel, Robert S. Mueller III; and witness in the investigation into whether Mr. Trump obstructed justice. He has told associates that he stopped Mr. Trump from firing Mr. Mueller and from forcing Attorney General Jeff Sessions to retake control of the Russia inquiry after he recused himself from oversight of it."
Trump's Inaccurate Claims From His A.P. Interview, The New York Times, Linda Qiu, Wednesday, 17 October 2018.
Thursday, 18 October 2018, Day 638:
In Shift on the Killing of Journalist Jamal Khashoggi, Trump Edges Closer to Acknowledging a Saudi Role, The New York Times, Maggie Haberman, Mark Landler, Michael S. Schmidt, and Eric Schmitt, Thursday, 18 October 2018: "President Trump said on Thursday that he believes the Saudi journalist Jamal Khashoggi is dead, and he expressed confidence in intelligence reports from multiple sources that strongly suggest a high-level Saudi role in Mr. Khashoggi's assassination. Mr. Trump stopped short of saying the Saudi crown prince, Mohammed bin Salman, was responsible for Mr. Khashoggi's death. But he acknowledged that the allegations that the prince ordered the killing raised hard questions about the American alliance with Saudi Arabia and had ignited one of the most serious foreign policy crises of his presidency."
Aide to Saudi Crown Prince, Suspect in Jamal Khashoggi Case, Is Shown Walking into the Saudi Consulate in Istanbul, The New York Times, Rick Gladstone, Thursday, 18 October 2018: "A frequent companion of Saudi Arabia's crown prince entered the country's consulate in Istanbul just hours before Jamal Khashoggi, a dissident writer, disappeared inside, according to a time-stamped photograph published on Thursday by a pro-government Turkish newspaper. The photograph of the companion, who has been previously identified as Maher Abdulaziz Mutreb, is one of the most striking pieces of evidence to date linking Mr. Khashoggi's Oct. 2 disappearance and possible death to the crown prince, Mohammed bin Salman. The Saudi authorities have denied any involvement but have provided no information on Mr. Khashoggi's fate and say they are investigating as well."
Saudi Arabia Weighs Blaming Intelligence Official Major General Ahmed al-Assiri for the Killing of Saudi Journalist Jamal Khashoggi, The New York Times, David D. Kirkpatrick and Ben Hubbard, Thursday, 18 October 2018: "The rulers of Saudi Arabia are considering blaming a top intelligence official close to Crown Prince Mohammed bin Salman for the killing of Jamal Khashoggi, three people with knowledge of the Saudi plans said Thursday. The plan to assign blame to Maj. Gen. Ahmed al-Assiri, a high-ranking adviser to the crown prince, would be an extraordinary recognition of the magnitude of international backlash to hit the kingdom since the death of Mr. Khashoggi, a prominent Saudi dissident. A resident of Virginia and contributor to The Washington Post, Mr. Khashoggi was last seen entering the Saudi Consulate in Istanbul on Oct. 2. Blaming General Assiri could also provide a plausible explanation for the killing and help deflect blame from the crown prince, who American intelligence agencies are increasingly convinced was behind Mr. Khashoggi's disappearance. Turkish officials have said they possess evidence showing that 15 Saudi agents assassinated and dismembered Mr. Khashoggi in the consulate."
In bid to energize Republican voters, Trump threatens to summon the military to close U.S.-Mexico border and to upend trade deal in response to a caravan of migrants from Honduras, The Washington Post, John Wagner and Alex Horton,  Thursday, 18 October 2018: "Facing a sharp increase in unauthorized immigration, President Trump on Thursday lashed out at Democrats and the leaders of Latin American nations, seeking to deflect blame and mitigate political damage by riling up his base just weeks before the midterm elections. The president's mounting frustration was evident in a series of tweets in which he threatened to summon the military to guard the southern border, cut off aid to Central American nations and upend a recent trade deal with Mexico if those governments fail to stop a large caravan of migrants from Honduras making its way toward the United States. Trump likely lacks the legal authority to carry out all of those drastic measures without congressional approval, but the threats highlighted the potentially perilous political implications for the White House as voters prepare to go to the polls with Republican control of Congress in the balance. In recent campaign rallies, Trump has sought to rally conservatives by asserting falsely that Democrats are in favor of 'open borders' and that they favor increased crime."
Just about everything you've read on the Elizabeth Warren DNA test is wrong, The Washington Post,  Glenn Kessler, Thursday, 18 October 2018: "It started with a Boston Globe report, which initially indicated that the test showed [Elizabeth Warren] was at best 1/32nd Native American and possibly just 1/512th Native American. After confessing twice to a math error, the Globe corrected the numbers to 1/64th and 1/1024th Native American. That would translate to between 98.44 percent and 99.9 percent not Native American. The RNC then issued a news release directing reporters to a 2014 New York Times report that said 'European-Americans had genomes that were on average 98.6 percent European, .19 percent African, and .18 Native American.' So it sounded like Warren had less Native American DNA than the average European-American. We even issued a tweet along these lines (at a moment when the Globe still indicated the range was between 1/32nd and 1/1024th). But it turns out reporters and politicians are not very good at understanding genetics. So we will set the record straight, after reviewing the results in detail and consulting with genetics experts."
US moves to keep endangered species discussions secret, The Guardian, Jimmy Tobias, Thursday, 18 October 2018: "The Trump administration is moving to restrict the release of information about its decisions on endangered species, according to a confidential internal document obtained by the Guardian. It comes as wildlife advocates and scientists accuse the government of attempting to weaken protections for wildlife, including wolves, grizzly bears and sage grouse, while boosting domestic energy production and mining in crucial animal habitat. In a private September guidance sent to offices around the country, the US Fish and Wildlife Service, or FWS, recommended that employees with its ecological services program – which administers the Endangered Species Act – take a less transparent approach when responding to certain Freedom of Information Act requests from the public."
Interior Secretary Ryan Zinke Violated Agency Travel Policy, Report Finds, The New York Times, Coral Davenport, Thursday, 18 October 2018: "Interior Secretary Ryan Zinke violated his agency's travel policy by having his wife travel with him in government vehicles, a new report by the Interior Department's inspector general found. The report, which has not yet been made public but was posted online Thursday by The Washington Post, also found that Mr. Zinke considered requesting that his wife, Lolita, become an Interior Department volunteer in order to legitimize her travel. Mr. Zinke also had an agency security detail travel with him and his family during a vacation, at a cost to taxpayers of more than $25,000…. The report resulted from one of the at least 18 known federal investigations into allegations of ethical misconduct or other policy violations by Mr. Zinke."