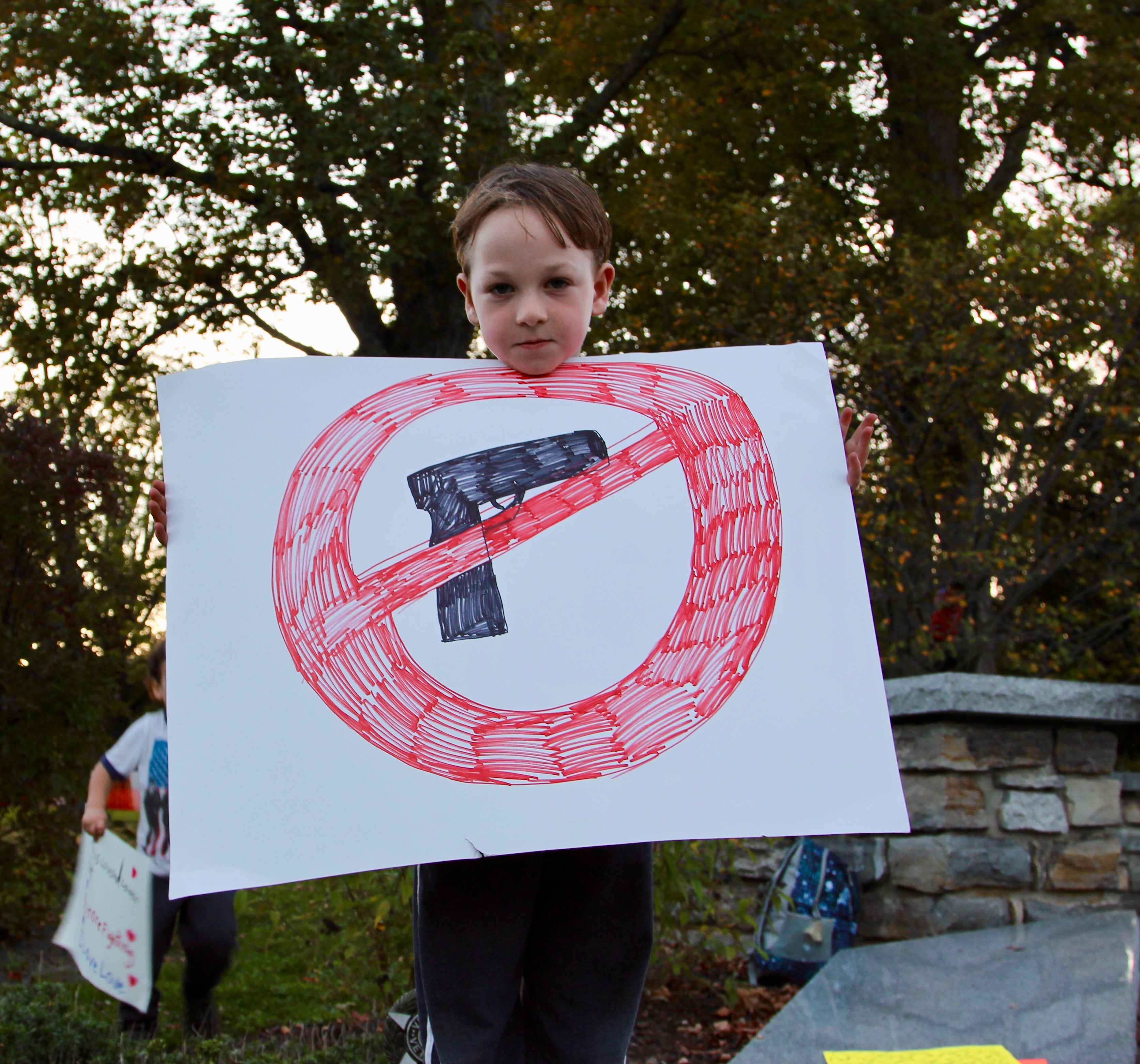 Keeping Track (of some things), Staying Outraged (it is possible), and Resisting (it's essential)
Passages in bold in the body of the texts below are my emphasis. This is an ongoing project, and I update the site frequently. Because I try to stay focused on what has actually happened, I usually let the news 'settle' a day or so before posting. I hope readers will peruse the articles in full for a better understanding of the issues and their context; our democracy and our future depend on citizens who can distinguish between facts and falsehoods and who are engaged in the political process.
Friday, 9 March 2018, Day 413:
Florida Governor Rick Scott Signs Gun Limits Into Law, Breaking With the National Rifle Association, The New York Times, Patricia Mazzei, Friday, 9 March 2018: "Florida's nickname has long been the 'Gunshine State' because of its plethora of firearms and loose gun restrictions. Then a troubled teenager stormed into a South Florida high school and shot 17 people dead. On Friday, in a dramatic turnaround in one of the most gun-friendly states in America, Gov. Rick Scott signed into law an array of gun limits that included raising the minimum age to purchase a firearm to 21 and extending the waiting period to three days. It was the most aggressive action on gun control taken in the state in decades and the first time Mr. Scott, who had an A-plus rating from the National Rifle Association, had broken so significantly from the group. The sweeping and bipartisan law is named after Marjory Stoneman Douglas High School in Parkland, Fla., where a former student, Nikolas Cruz, was charged with launching the massacre on Feb. 14. The law imposes new restrictions on firearm purchases and the possession of "bump stocks," funds more school police officers and mental health services, broadens law enforcement's power to seize weapons, and allows certain staff members to carry guns in schools…. Outside of Tallahassee, the law might not look that groundbreaking: It does not go as far as laws enacted by other more Democratic-leaning states after deadly shootings. Connecticut expanded a ban on assault weapons, prohibited the sale of high-capacity ammunition magazines and imposed stricter background checks on gun purchases after 20 children and six educators were killed at Sandy Hook Elementary School in Newtown in 2012. Colorado required background checks for private gun sales and limited magazines after 12 people were killed at a movie theater in 2012." See also, Florida Governor Rick Scott breaks with the NRA to sign new gun regulations, The Washington Post, Michael Scherer, Friday, 9 March 2018.
Planning Begins for Trump's Meeting with North Korea's Leader Kim Jong-un, a Meeting Some Trump Aides Believe Will Never Happen, The New York Times, Mark Landler, Friday, 9 March 2018: "A day after President Trump accepted an invitation to meet Kim Jong-un of North Korea, the White House began planning on Friday a high-level diplomatic encounter so risky and seemingly far-fetched that some of Mr. Trump's aides believe it will never happen…. [S]everal officials said Friday that the United States still needed to establish direct contact with North Korea to verify the message from Mr. Kim that was conveyed by South Korean envoys to Mr. Trump on Thursday. They warned that Mr. Kim could change his mind or break the promises he made about halting nuclear and missile tests during talks. 'The United States has made zero concessions, but North Korea has made some promises,' said the press secretary, Sarah Huckabee Sanders. 'This meeting won't take place without concrete actions that match the promises that have been made by North Korea.' The White House later clarified that Ms. Sanders was not adding new preconditions to the meeting, but merely emphasizing the consequences if Mr. Kim conducted tests or interfered with joint military exercises between the United States and South Korea that are scheduled to begin at the end of March." See also, White House says Trump-Kim meeting is contingent on 'concrete, verifiable actions' by North Korea, The Washington Post, Anne Gearan, Friday, 9 March 2018.
Trump's personal attorney Michael Cohen used his Trump Organization email when arranging to transfer money into an account at a Manhattan bank before he wired $130,000 to adult film star Stormy Daniels to buy her silence, NBC News, Sarah Fitzpatrick and Tracy Connor, Friday, 9 March 2018: "President Donald Trump's personal attorney used his Trump Organization email while arranging to transfer money into an account at a Manhattan bank before he wired $130,000 to adult film star Stormy Daniels to buy her silence. The lawyer, Michael Cohen, also regularly used the same email account during 2016 negotiations with the actress — whose legal name is Stephanie Clifford — before she signed a nondisclosure agreement, a source familiar with the discussions told NBC News. And Clifford's attorney at the time addressed correspondence to Cohen in his capacity at the Trump Organization and as 'Special Counsel to Donald J. Trump,' the source said. Cohen has tried to put distance between the president and the payout — which has been the subject of campaign finance complaints and an inquiry on Friday afternoon from congressional Democrats, who said in a letter to Cohen that the situation may put Trump at risk of blackmail attempts…. But an email uncovered in the last 24 hours and provided to NBC News by Clifford's current attorney, Michael Avenatti, shows First Republic Bank and Cohen communicated about the money using his Trump company email address, not his personal gmail account." See also, New evidence the Stormy Daniels payment may have violated federal election law, The Washington Post, Philip Bump, Friday, 9 March 2018. See also, Trump's outside legal team adds New York attorney Lawrence S. Rosen to fight porn star Stormy Daniels, ABC News, Matthew Mosk and Katherine Faulders, published on Thursday, 8 March 2018: "President Donald Trump has added yet another lawyer in his outside legal team -– New York attorney Lawrence S. Rosen, multiple sources tell ABC News. Rosen has been brought in by Trump's longtime personal attorney, Michael Cohen, to handle the legal issues surrounding the so-called 'hush' agreement that Cohen negotiated with the adult film actress known as Stormy Daniels, according to three people familiar with the arrangement. Rosen, a partner in the firm LaRocca, Hornick, Rosen, Greenberg & Blaha, is a 'pit bull' who will 'aggressively fight and use his rhetorical and writing skills to get you a win,' according to the firm's website. The firm is based out of The Trump Building on Wall Street in Manhattan's financial district." See also, The President and the Porn Star: A Story's Slow Rise Above the Din, The New York Times, Matt Flegenheimer, Friday, 9 March 2018: "If a porn-tinged hush payment falls in a news din already torqued to maximum volume, does it make a sound? It seems to be getting there, despite North Korean intervention. And this much is becoming clear: There is no hiding from the tale of the president and the porn star…. Comeuppance is a complicated subject in this presidency. Here is a leader who crowds out scandal with more scandal, who tends to insist that the buck stops elsewhere, who boasted of sexual assault on tape and got to the White House anyway. It is not quite that nothing sticks to Mr. Trump; it is that so much sticks that nothing stays visible for very long."
Continue reading Week 60, Friday, 9 March – Thursday, 15 March 2018 (Days 414-420)
If a provision in a Homeland Security reauthorization bill remains intact, Trump would be able to dispatch Secret Service agents to polling places nationwide during a federal election, Boston Globe, Annie Linskey, Friday, 9 March 2018: "President Trump would be able to dispatch Secret Service agents to polling places nationwide during a federal election, a vast expansion of executive authority, if a provision in a Homeland Security reauthorization bill remains intact. The rider has prompted outrage from more than a dozen top elections officials around the country, including Secretary of State William F. Galvin of Massachusetts, a Democrat, who says he is worried that it could be used to intimidate voters and said there is 'no basis' for providing Trump with this new authority. 'This is worthy of a Third World country,' said Galvin in an interview. 'I'm not going to tolerate [secret service agents] showing up to our polling places. I would not want to have federal agents showing up in largely Hispanic areas. The potential for mischief here is enormous,' Galvin added."
The Cruelty of U.S. Immigration and Customs Enforcement (ICE) Knows No Bounds, American Civil Liberties Union, Stacy Sullivan, Friday, 9 March 2018: "In an act of senseless cruelty, U.S. immigration authorities separated a Congolese mother and six-year-old daughter who had come to the United States last November seeking asylum. But this isn't an isolated incident. The mother, Ms. L, has said that after four days in detention, authorities came and took her daughter away with no explanation and flew the child 2,000 miles away to a shelter for 'unaccompanied' minors in Chicago. Ms. L could hear her screaming from the other room. The daughter, S.S., has been in a government-contracted shelter for the past four months. She turned seven scared and alone and has been able to talk to her mother only a handful of times. On Wednesday, in response to pressure from an ACLU lawsuit, Immigration and Customs Enforcement abruptly released Ms. L, giving her only a few hours notice before sending her into the detention center parking lot with a plastic bag containing her few belongings and nowhere to go. Efforts are currently underway to have Ms. L's daughter released from custody in Chicago so the two can be reunited. In media reports, the Department of Homeland Security claimed their separation was a 'mistake.' It was no mistake. In December, the Trump administration announced that it was considering a plan to separate parents from their children when families came here seeking asylum or other relief. In fact, ICE had already begun doing so."
Scott Pruitt, the Administrator of the Environmental Protection Agency, Wanted a Public Climate Science Debate. John Kelly, the White House Chief of Staff, Stopped Him. The New York Times, Lisa Friedman and Julie Hirschfeld Davis, Friday, 9 March 2018: "John F. Kelly, the White House chief of staff, has killed an effort by the head of the Environmental Protection Agency to stage public debates challenging climate change science, according to three people familiar with the deliberations, thwarting a plan that had intrigued President Trump even as it set off alarm bells among his top advisers. The idea of publicly critiquing climate change on the national stage has been a notable theme for Scott Pruitt, the administrator of the E.P.A. For nearly a year he has championed the notion of holding military-style exercises known as red team, blue team debates, possibly to be broadcast live, to question the validity of climate change. Mr. Pruitt has spoken personally with Mr. Trump about the idea, and the president expressed enthusiasm for it, according to people familiar with the conversations. But the plan encountered widespread resistance within the administration from Mr. Kelly and other top officials, who regarded it as ill-conceived and politically risky, and when Mr. Pruitt sought to announce it last fall, they weighed in to stop him. At a mid-December meeting set up by Mr. Kelly's deputy, Rick Dearborn, to discuss the plan, Mr. Dearborn made it clear that his boss considered the idea 'dead,' and not to be discussed further, according to people familiar with the meeting. All spoke on the condition of anonymity in order to describe internal White House deliberations and meetings."
Trump is getting a military parade, but tanks won't roll down Pennsylvania Avenue, CNN, Ryan Browne, Friday, 9 March 2018: "President Donald Trump will get his military parade, but it is unlikely to mirror the Paris Bastille Day event which inspired him as it will not involve any heavy military vehicles like tanks to avoid doing damage to the streets of Washington, according to a Pentagon planning memo shown to CNN. The Pentagon memo sent to the chairman of the Joint Chiefs of Staff was issued on Thursday and outlined the initial guidance on how Trump's sought after parade, scheduled for November 11 — Veterans Day — will look. The memo says the parade will integrate with the annual DC Veterans Day parade and focus on the contributions of US veterans from the Revolutionary War to today 'with an emphasis on the price of freedom.'"
Former Trump adviser Sam Nunberg caps off a strange week with an appearance before Special Counsel Robert Mueller's grand jury, CNN, Katelyn Polantz, Friday, 9 March 2018: "Former Trump campaign aide Sam Nunberg arrived at District Court in Washington, DC, Friday morning, where he is expected to deliver federal grand jury testimony as part of special counsel Robert Mueller's investigation…. Nunberg brazenly declared earlier this week that he planned to defy a federal subpoena compelling his testimony, but he later backed down, pledging to CNN on Tuesday that he was 'going to cooperate with whatever they want.' Nunberg was fired from the Trump campaign in August 2015 after a series of racist Facebook posts came to light. He said Monday that he was refusing to cooperate with the subpoena because he believes investigators are trying to get him to impugn controversial Trump ally Roger Stone, who Nunberg called his mentor."
The Education Department issued guidance Friday telling state regulators that they are not authorized to stop deceptive debt collection practices of the companies managing its $1.3 trillion of student loans, The Washington Post, Danielle Douglas-Gabriel, Friday, 9 March 2018: "The Education Department issued guidance Friday informing state regulators to back off the companies managing its $1.3 trillion portfolio of student loans, arguing that only the federal government has the authority to oversee its contractors. 'State regulation of the servicing of direct loans impedes uniquely federal interests,' the department wrote. 'State regulation of the servicing of the Federal Family Education Loan Program is preempted to the extent that it undermines uniform administration of the program.' The notice arrives as states have stepped in to fill what many see as a void in the federal oversight of student loan servicers, the companies the Education Department pays nearly $1 billion to handle debt payments. The move has created consternation within the industry, which has lobbied Education Secretary Betsy DeVos and Congress to prevent states from imposing additional rules and regulations. Now the department is taking action, but some legal experts say the declaration is a hollow gesture. 'Nowhere in this document does the Department of Education quote a statute from Congress that says the department is authorized to block states from stopping deceptive debt collection practices. That's because such a law does not exist,' said Christopher Peterson, a law professor at the University of Utah and former enforcement attorney at the Consumer Financial Protection Bureau. 'Many states are likely to view this document as legally dubious . . . and will wait for courts to weigh in with their own interpretation.'"
Saturday, 10 March 2018, Day 415:
At Pennsylvania rally, Trump again calls for the death penalty for drug dealers, The Washington Post, Seung Min Kim, Jenna Johnson, and Philip Rucker, Saturday, 10 March 2018: "President Trump on Saturday again called for enacting the death penalty for drug dealers during a rally meant to bolster a struggling GOP candidate for a U.S. House seat here…. Trump said that allowing prosecutors to seek the death penalty for drug dealers — an idea he said he got from Chinese President Xi Jinping — is 'a discussion we have to start thinking about. I don't know if this country's ready for it. Do you think the drug dealers who kill thousands of people during their lifetime, do you think they care who's on a blue-ribbon committee?' Trump asked. 'The only way to solve the drug problem is through toughness. When you catch a drug dealer, you've got to put him away for a long time.' It was not the first time Trump had suggested executing drug dealers. Earlier this month, he described it as a way to fight the opioid epidemic. And on Friday, The Washington Post reported that the Trump administration was considering policy changes to allow prosecutors to seek the death penalty. But on Saturday his call for executing drug dealers got some of the most enthusiastic cheers of the night. As Trump spoke about policies on the issue in China and Singapore, dozens of people nodded their heads in agreement. 'We love Trump,' one man yelled. A woman shouted: 'Pass it!' Trump was ostensibly here to inject some last-minute political capital behind Republican Rick Saccone, whose race against Democrat Conor Lamb could be a harbinger of the Republican Party's fate in the midterms. But in classic Trump fashion, he quickly steered away from his main reason for being there. He touted his decision to meet with North Korean leader Kim Jong Un and boasted that it was something his predecessors couldn't do." See also, Trump Hosts Fiery Rally in Western Pennsylvania on the Heels of a Whirlwind Week, The New York Times, Emily Cochrane and Maggie Haberman, Saturday, 10 March 2018: "To cheers and laughter, Mr. Trump hurled some old and new slurs and insults toward his opponents as he complained about his media coverage and perceived Democratic obstruction. He embellished his derisive 'Sleepy Eyes Chuck Todd' nickname for the 'Meet the Press' host by calling him a 'sleeping son of a bitch.' He said 'Pocahontas' — his name for Senator Elizabeth Warren, Democrat of Massachusetts — would produce bad television ratings if she challenged him in 2020. And he dismissed Representative Maxine Waters, Democrat of California, as a 'low-I.Q. individual,' delivering, in a predominantly white region, an insult that to many carries racial undertones. Mr. Trump boasted of his appeal to female voters, falsely claiming that he had received 52 percent of women's votes in 2016. (He received 52 percent of votes from white women.)" See also, Live coverage of a Pennsylvania rally was another free ad for Trump's favorite candidate: Himself. The Washington Post, Margaret Sullivan, published on Tuesday, 13 March 2018: "Even before the 2016 presidential election, CNN's top honcho admitted that his network had given Donald Trump too much free exposure in the Republican primary. 'If we made any mistake last year, it's that we probably did put on too many of his campaign rallies in those early months and let them run,' Jeff Zucker said at a talk at the Harvard Kennedy School in October 2016. But it made for great TV, he explained: 'Listen, because you never knew what he would say, there was an attraction to put those on air.' Translation: It's all about the ratings. Don't look now, but it's happening again. And it's still the wrong thing to do…. [F]or Trump, free TV time is not only pure political gold but also an opportunity to insult, to abuse and to spread falsehoods…. There's no question that Trump's newsworthy statements at a campaign rally should be covered in some form…. But covering him doesn't have to mean broadcasting him live for more than an hour. That's nothing but an unearned gift to his 2020 reelection campaign — the planned slogan of which ("Keep America Great!") he talked about at the rally. Another TV executive, Les Moonves of CBS, infamously said during the presidential campaign that, because of swelling ad dollars, Trump's ascendancy 'may not be good for America, but it's damn good for CBS.'… Yes, the president's statements at a campaign rally, or elsewhere, may be newsworthy. They should be reported on, fact-checked and put in context — not aired in their self-serving entirety as though he were a dictator with control over the state airwaves."
National Rifle Association sues Florida, contending the bill Florida lawmakers passed violates the second amendment of the Constitution with a provision raising the minimum age to purchase rifles from 18 to 21, The Washington Post, Christopher Ingraham, Saturday, 10 March 2018: "The National Rifle Association on Friday filed a lawsuit in federal district court over Florida lawmakers' approval of a broad package of gun-control and school security measures, as the gun rights group contended the bill violates the Second Amendment of the Constitution with a provision raising the minimum age to purchase rifles from 18 to 21. Florida lawmakers passed the regulations in the aftermath of the mass shooting at a high school in Parkland, Fla., that left 17 students and educators dead. The provisions also include a ban on bump stocks and a three-day waiting period for gun purchases. The Parkland shooter legally purchased the military-style rifle used in the attack from a federally licensed gun dealer when he was 18. While federal law sets an age limit of 21 for all handgun purchases from federally licensed dealers, the federal age limit for purchases of long guns is 18. That age difference has become a flash point in gun policy debates following the Parkland shooting. Florida's law makes it one of just three states, including Illinois and Hawaii, that set an age limit of 21 for rifle purchases. The NRA maintains that Florida's age limit violates the constitutional rights of young adults, alleging that it prohibits 'an entire class of law-abiding, responsible citizens from fully exercising the right to keep and bear arms—namely, adults who have reached the age of 18 but are not yet 21.'… The issues at stake are similar to those raised in a previous federal lawsuit the NRA brought alleging the federal prohibition on handgun purchases by individuals under the age of 21 is 'a categorical burden on the fundamental right [of young adults] to keep and bear arms.' But the federal courts did not see it that way. In 2013, the Fifth Circuit Court of Appeals ruled in that case that age restrictions on handgun purchases were 'consistent with a longstanding tradition of targeting select groups' ability to access and to use arms for the sake of public safety.'"
The Justice Department takes another step toward regulation of bump stocks, The Washington Post, Matt Zapotosky, Saturday, 10 March 2018: "The Justice Department on Saturday took another step toward banning bump stocks — which effectively turn semiautomatic weapons into automatic ones — submitting to the Office of Management and Budget a proposed regulation that would prohibit the sale of the devices. The step is incremental, and the Justice Department still must go through a lengthy process to make the proposed regulation a reality. If the Office of Management and Budget okays the proposed regulation, it would then be published, with members of the public allowed to comment, before a final version was put into place. But the step is tangible evidence that the department is working toward regulating the devices, however gradual that work might be."
Trump Talks With Clinton Impeachment Lawyer Emmet T. Flood About Joining the White House to Help Deal With Trump's Response to Special Counsel Robert Mueller's Inquiry, The New York Times, Maggie Haberman and Michael S. Schmidt, Saturday, 10 March 2018: "President Trump is in discussions with a veteran Washington lawyer who represented Bill Clinton during the impeachment process about joining the White House to help deal with the special counsel inquiry, according to four people familiar with the matter. The lawyer, Emmet T. Flood, met with Mr. Trump in the Oval Office this past week to discuss the possibility, according to the people. No final decision has been made, according to two of the people. Should Mr. Flood come on board, the two people said, his main duties would be a day-to-day role helping the president navigate his dealings with the Justice Department."
Once silent, Stormy Daniels speaks loudly with lawsuit targeting Trump, The Washington Post, Beth Reinhard, Emma Brown, and Frances Stead Sellers, Saturday, 10 March 2018: "More than 16 months ago, Stormy Daniels signed a confidentiality agreement that prohibited her from discussing her alleged affair with Donald Trump. Or his business. Or his children. Or his 'alleged children.'   Under the agreement, Daniels couldn't even keep a copy of the agreement. The penalty for defying these constraints? One million dollars each time. That was then. Now, the porn star is trying to rewrite the script. She hired an aggressive new lawyer, Michael Avenatti, who won a $454 million medical fraud verdict last year, the largest in the state of California in 2017. She took the president of the United States to court, declaring that the 'hush agreement' under which she was paid $130,000 is void because it lacks Trump's signature. Possibly in defiance of a secret gag order, Daniels on Thursday gave a yet-to-be-aired interview to CBS News's 60 Minutes. She spoke with a reporter for a story published by Rolling Stone on Friday under a headline calling her 'the Hero America Needs.' She's lately been sassy on Twitter, mocking critics and correcting their misspellings."
The Missing Obama Millions: Those Who Voted for Mr. Obama in 2012 But Failed to Vote in 2016, The New York Times, Sean McElwee, Jesse H. Rhodes, Brian F. Schaffner, and Bernard L Fraga, Saturday, 10 March 2018: "Trump voters who previously voted for Mr. Obama are the subject of intense fascination because they are viewed as providing critical insights into the racial and class dynamics that helped determine the outcome of the election. On the other side, many analysts see Romney voters who flipped to Mrs. Clinton as an illustration of how the Democratic Party now survives in significant part by appealing to more upscale voters. Frustratingly, however, these perspectives play down the importance of a crucial group of disaffected voters: those who voted for Mr. Obama in 2012 but then failed to go to the polls in 2016. Because this group is disproportionately young and black, this erasure is racially tinged. Our analysis shows that while 9 percent of Obama 2012 voters went for Mr. Trump in 2016, 7 percent — that's more than four million missing voters — stayed home. Three percent voted for a third-party candidate. We would hardly urge Democratic strategists to abandon Obama-to-Trump voters. However, Obama-to-nonvoters are a relatively liberal segment of the country who have largely been ignored. They are mostly young and nonwhite, and they represent an important part of the Democratic Party's demographic future. Given the likelihood that many Obama-to-Trump voters will remain in Republican ranks, it is hard to imagine how Democrats can win elections if this group remains on the sidelines." See also, 4.4 million 2012 Obama voters stayed home in 2016–more than a third of them black, The Washington Post, Philip Bump, published on Monday, 12 March 2018.
Sunday, 11 March 2018, Day 416:
Defiance and resistance: The front lines of California's war against the Trump administration over immigration enforcement, The Washington Post, Maria Sacchetti, Sunday, 11 March 2018: "In the nerve center of the Trump resistance, some volunteers staff 24-hour hotlines in case immigration agents appear in the middle of the night. Others flood neighborhoods to film arrests and interview witnesses. Local governments are teaming with donors to hire lawyers for those facing expulsion hearings. California and the Trump administration are engaged in an all-out war over immigration enforcement, the president's signature issue on the campaign trail and in the White House. It is a deeply personal battle in the nation's most populous and economically powerful state, where 27 percent of the 39 million residents are foreign-born. Attorney General Jeff Sessions last week filed a lawsuit accusing California and its new slate of laws protecting immigrants of violating the Constitution and endangering federal agents. In blistering remarks in the state capital, the nation's top law enforcement official compared the actions of state and local officials to 'secession' and a 'radical open-borders agenda.' But California is not backing down. In San Francisco, Mayor Mark Farrell (D) called Sessions a 'moron' and has proposed expanding the budget for public defenders. Sacramento Mayor Darrell Steinberg (D) told public radio he would 'proudly resist.' Oakland Mayor Libby Schaaf (D), who outraged the White House by warning her city about an impending immigration roundup last month, says she has no regrets. 'Local governments and state government have stepped up in a way to protect immigrants like never before in my lifetime,' said Eric Cohen, the 57-year-old executive director of the Immigrant Legal Resource Center, a national nonprofit organization headquartered in the Mission District of San Francisco. The stakes are high for the administration because if California defies the White House on 'sanctuary cities,' then others can, too, jeopardizing President Trump's main campaign promise to deport many of the nation's 11 million undocumented immigrants. The administration has urged states to follow the lead of Texas, which passed a law requiring officials to cooperate with Immigration and Customs Enforcement even as California enacted policies that do the opposite."
Donald Trump and the Stress Test of Liberal Democracy: Resistance must take the form of the affirmation of the values and institutions that Trump has scorned and threatened. The New Yorker, David Remnick, published online on Sunday, 11 March 2018 and in the print edition on Monday, 19 March 2018: [T]he spectacle on Pennsylvania Avenue diverts attention from an arguably more consequential matter; namely, who now speaks for the values and the institutions of a liberal democratic country?… The next significant chapter in [the] stress test for liberal values will be the midterm elections of November, 2018. If the Democratic Party fails to win a majority in either the House of Representatives or the Senate, Trump will be further emboldened. His capacity for recklessness will multiply and go unrestrained. The Republican leadership, which has already proved shocking in its cowardice, will be even less inclined to challenge him. Popular resistance to Trumpism began on the Mall the day after his Inauguration. The youthful uprising against the National Rifle Association in South Florida is the newest source of inspiration. But, for Trump and Trumpism to be rendered an unnerving but short-lived episode, history will require more than cogent critique. It will require that millions of men and women who do not ordinarily exercise their franchise—some sixty per cent in off-year elections—recognize the imperatives of citizenship. For those who aspire to office, it will require not merely renunciation of a President but an affirmation—critical and thorough—of the values and the institutions that the President has scorned and threatened. It will require an honest, complex, open-minded debate on immigration, income disparity, distrust of government, guns, race, gender, speech, social media, and the environment."
Defense secretary Jim Mattis says questions about meeting between the U.S. and North Korea should be handled by the State Department, The Washington Post, Dan Lamothe, Sunday, 11 March 2018: "Defense Secretary Jim Mattis said he does not want to talk about the Korean Peninsula 'at all' at this time, underscoring the sensitivity with which he believes Washington must handle a potential meeting between President Trump and North Korea leader Kim Jong Un. Mattis, speaking on a military flight from Washington to the Middle East, said media questions about North Korea are 'very valid,' but he will leave it to the State Department and senior members of the White House to address questions about the meeting because it is a diplomatically led effort. The Pentagon chief addressed the issue for the first time since Trump unexpectedly accepted an invitation Thursday to meet with Kim after years of his regime's threats against the United States and South Korea. 'When you get into a position like this, the potential for misunderstanding remains very high or grows higher,' Mattis said. 'So, I want those who are actually engaging in the discussions to be actually the ones who answer all media questions.'"
As 60 Minutes Prepares Stormy Daniels Interview, Lawyers Wrangle, The New York Times, Jim Rutenberg and Michael M. Grynbaum, Sunday, 11 March 2018: "The CBS News program '60 Minutes' was moving forward with plans to show an interview it conducted last week with the pornographic film actress who says she had an affair with Donald J. Trump as her lawyer and a lawyer for the president traded public jabs through the weekend over her right to speak. The porn star, Stephanie Clifford, spoke with the 60 Minutes contributor Anderson Cooper late last week. She did so despite an arbitrator's ruling reaffirming an agreement she reached with Mr. Trump in October 2016 to remain silent about their alleged relationship — which she said started in 2006 and lasted several months — in exchange for $130,000. The 60 Minutes interview raised the prospect that Mr. Trump's personal attorney and fixer, Michael D. Cohen, would seek an injunction stopping CBS from airing the segment, which does not yet have a scheduled broadcast date. But as of Sunday night CBS had not received any legal threat. Mr. Cohen did not immediately respond to questions on Sunday. With the 60 Minutes interview and a series of tweets from Ms. Clifford's lawyer, Michael Avenatti, taunting Mr. Cohen last week, the actress and her lawyer were pursuing an aggressive strategy to pressure the president. Their goal: releasing Ms. Clifford, who goes by the stage name Stormy Daniels, from her agreement.'"
Putin condemned for saying Jews may have manipulated the 2016 U.S. election, The Washington Post, Avi Selk, Sunday, 11 March 2018: "Jewish groups and U.S. lawmakers condemned Russian President Vladimir Putin's suggestion that the 2016 U.S. presidential election may have been manipulated by Russian Jews. Putin's remarks came during a long and occasionally surreal interview with NBC News on Saturday, in which he speculated that nearly anyone other than the Russian government could have been behind a program to disrupt the election. U.S. intelligence agencies believe Putin ordered the effort to undermine faith in the U.S. election and help elect Donald Trump as president. 'Maybe they're not even Russians,' Putin told Megyn Kelly, referring to who might have been behind the election interference. 'Maybe they're Ukrainian, Tatars, Jews — just with Russian citizenship.' He also speculated that France, Germany or 'Asia' might have interfered in the election — or even Russians paid by the U.S. government. But his remark about Jews, which seemed to suggest that a Russian Jew was not really a Russian, prompted particular outrage among those who remember Russia's centuries-long history of anti-Semitism and Jewish purges. Some groups compared the statement to anti-Jewish myths that helped inspire the Holocaust."
Monday, 12 March 2018, Day 417:
Trump Bows to the National Rifle Association and Abandons His Promise to Work for Gun Safety Measures That Are Opposed by the N.R.A., The New York Times, Michael D. Shear and Sheryl Gay Stolberg, Monday, 12 March 2018: "President Trump on Monday abandoned his promise to work for gun control measures opposed by the National Rifle Association, bowing to the gun group and embracing its agenda of armed teachers and incremental improvements to the background check system. After the Florida high school massacre last month, Mr. Trump explicitly called on live television for raising the age limit to purchase rifles and backed 2013 legislation for near-universal background checks. He later told lawmakers that while the N.R.A. has 'great power over you people, they have less power over me.' But on Monday, it was the president who seemed to knuckle under, again dramatizing the sway that the N.R.A. still maintains in Republican circles." See also, Trump vows to help arm teachers and backs off support for raising the age for buying guns, The Washington Post, Philip Ricker, Monday, 12 March 2018: "The White House on Sunday vowed to help provide 'rigorous firearms training' to some school teachers and formally endorsed a bill to tighten the federal background checks system, but it backed off President Trump's earlier call to raise the minimum age to purchase some guns to 21 years old from 18 years old. Responding directly to last month's gun massacre at a Florida high school, the administration rolled out several policy proposals that focus largely on mental health and school safety initiatives. The idea of arming some teachers has been controversial and has drawn sharp opposition from the National Education Association, the country's largest teachers lobby, among other groups. Many of the student survivors have urged Washington to toughen restrictions on gun purchases, but such measures are fiercely opposed by the National Rifle Association, and the Trump plan does not include substantial changes to gun laws." See also, Donald Trump Is Just another N.R.A. Patsy, But He Can't Stop the 'Never Again' Movement, The New Yorker, John Cassidy, Monday, 12 March 2018: "On March 1st, two weeks after the gun massacre at Marjory Stoneman Douglas High School, in Parkland, Florida, Donald Trump told a bipartisan group of lawmakers at the White House that he favored 'comprehensive' gun-control legislation, which would include raising the legal age for purchasing assault-style weapons, closing the loopholes in the background-check system, and making it easier for police to obtain court orders to confiscate firearms owned by people with mental problems. Trump even expressed interest in a bill sponsored by Senator Dianne Feinstein, a Democrat, that would ban assault weapons, and he vowed to stand up to the National Rifle Association, telling the assembled members of Congress, 'They have great power over you people, but they have less power over me.' Trump's bravado lasted for a few hours. Later the very same day, he and Vice-President Mike Pence met with Chris Cox, the executive director of the N.R.A.'s lobbying arm, who tweeted immediately afterward, 'POTUS & VPOTUS support the Second Amendment, support strong due process and don't want gun control.' The White House has now confirmed that Cox was correct. On Sunday, Administration officials said that the President was dropping his call for raising the age requirement for gun purchases. They also indicated that Trump has withdrawn his endorsement—issued at the March 1st meeting—for a Senate bill that would extend background-check requirements for online gun purchases. (The White House will continue to support a weaker background-check bill sponsored by Senator John Cornyn, a Republican, and Senator Chris Murphy, a Democrat.) And, rather than pushing for some immediate legislation, the White House announced that it was setting up a federal commission—a classic stalling tactic—to be headed up by Betsy DeVos, the Secretary of Education, who told CBS News's 60 Minutes, on Sunday night, that she sees merit in Trump's crackpot idea of arming teachers." See also, In 1995, the National Rifle Association Pushed Congress to Stop the Centers for Disease Control and Prevention (C.D.C.) From Spending Taxpayer Money on Research That Advocated Gun Control. In 1996, Congress Passed the Dickey Amendment That Cut Funding and Effectively Ended the C.D.C.'s Study of Gun Violence as a Public Health Issue. The New York Times, Sheila Kaplan, Monday, 12 March 2018: "The N.R.A. pushed Congress in 1995 to stop the C.D.C. from spending taxpayer money on research that advocated gun control. Congress then passed the Dickey Amendment in 1996, and cut funding that effectively ended the C.D.C.'s study of gun violence as a public health issue. The result is that 22 years and more than 600,000 gunshot victims later, much of the federal government has largely abandoned efforts to learn why people shoot one another, or themselves, and what can be done to prevent gun violence. After the Parkland school massacre in Florida last month, lawmakers and gun control experts have demanded that the agency take up the issue of studying gun violence again, arguing that the federal law doesn't ban such research altogether but prohibits advocacy of gun control."
Republicans on the House Intelligence Committee say they have found no evidence that Trump and his affiliates colluded with Russian officials to sway the 2016 election or that Russia sought to help Trump win the election. They excluded input from Democrats on the House Intelligence Committee. The Washington Post, Karoun Demirjian, Monday, 12 March 2018: "House Intelligence Committee Republicans say they have found no evidence that President Trump and his affiliates colluded with Russian officials to sway the 2016 election or that the Kremlin sought to help him, a conclusion at odds with Democrats' takeaways from the congressional panel's year-long probe and the apparent trajectory of special counsel Robert S. Mueller III's investigation. The findings are part of a 150-page draft report that Rep. K. Michael Conaway (R-Tex.), who oversees the committee's Russia probe, announced on Monday. It will probably be weeks before the document is made public…. [Adam] Schiff  [the committee's top Democrat] argued last month that there was 'ample evidence' of collusion between Russia and the Trump campaign, and in recent weeks, Mueller's probe has been gathering evidence that an early 2017 meeting in Seychelles was an effort to establish a back channel between the incoming administration and the Kremlin." See also, Despite Special Counsel Robert Mueller's Push, Republicans on the House Intelligence Committee Declare No Evidence of Collusion, The New York Times, Nicholas Fandos, Monday, 12 March 2018.
Jerry Brown, California's Democratic governor, says Trump's upcoming visit should focus on bridges, not on a wall on the border with Mexico, The Washington Post, John Wagner, Monday, 12 March 2018: 'On the eve of President Trump's first visit to California since taking office, the state's Democratic governor, Jerry Brown, is questioning Trump's decision to highlight prototypes for his promised U.S.-Mexico border wall. 'You see, in California we are focusing on bridges, not walls,' Brown writes in a letter to Trump that Brown's office released Monday morning. In the letter, Brown encourages Trump to visit the state's Central Valley, where preparations are underway for a bullet train from San Francisco to Los Angeles — including the construction of bridges to accommodate the high-speed line — and touts the diversity of a state that on its own is the sixth largest economy in the world. 'California thrives because we welcome immigrants and innovators from across the globe,' Brown says in the letter, in which he also says that 'our prosperity is not built on isolation.' Upon arriving in the nation's most populous state on Tuesday, Trump plans to visit the site near here of eight border-wall prototypes that are being tested by the Department of Homeland Security. The prototypes are a key early step toward fulfilling Trump's marquee campaign promise."
White House officials were alarmed at Education Secretary Betsy DeVos' performance on 60 Minutes, CNN, Kaitlan Collins and Kevin Liptak, Monday, 12 March 2018: "White House officials were alarmed by Education Secretary Betsy DeVos' struggle to answer basic questions about the nation's schools and failure to defend the administration's newly proposed school safety measures during a tour of television interviews Sunday and Monday, according to two sources familiar with their reaction. Though DeVos was sworn in to her Cabinet position 13 months ago, she stumbled her way through a pointed 60 Minutes interview with CBS' Lesley Stahl Sunday night and was unable to defend her belief that public schools can perform better when funding is diverted to the expansion of public charter schools and private school vouchers. At one point, she admitted she hasn't 'intentionally' visited underperforming schools." See also, Betsy DeVos' botched 60 Minutes interview, annotated, The Washington Post, Aaron Blake, Monday, 12 March 2018. See also, Nine controversial–and highly revealing–things Education Secretary Betsy DeVos has said, The Washington Post, Valerie Strauss, Monday, 12 March 2018.
The Trump Administration's Campaign to Weaken the Civil Service Ramps Up at the Department of Veterans Affairs, ProPublica, Isaac Arnsdorf, Monday, 12 March 2018. This story was co-published with Politico.  "Last June, President Donald Trump fulfilled a campaign promise by signing a bipartisan bill to make it easier to fire employees of the Department of Veterans Affairs. The law, a rare rollback of the federal government's strict civil-service job protections, was intended as a much-needed fix for an organization widely perceived as broken…. At the time, proponents of the bill repeatedly emphasized that it would hold everyone — especially top officials — accountable: 'senior executives,' stressed Senate Veterans Committee chair Johnny Isakson; 'medical directors,' specified Trump…. The law's effect was nearly instantaneous: Firings rose 60 percent during the second half of 2017, after the law took effect, compared to the first half of 2017. Since June, the VA has removed 1,704 of its 370,000 employees. But if top officials were the target of the law, a ProPublica investigation suggests the legislation misfired. In practice, the new law is overwhelmingly being used against the rank and file. Since it took effect, the VA has fired four senior leaders. The other 1,700 terminated people were low-level staffers with titles such as housekeeper (133 lost their jobs), nursing assistant (101 ousted) and food service worker (59 terminated), according to data posted by the VA…. What's more, it's not just junior VA staffers who are losing their jobs. Whistleblowers and people who filed discrimination complaints are among those being fired, in several cases reviewed by ProPublica. That means a law intended to protect whistleblowers may be doing the opposite. Retaliating against such employees remains illegal, but the new law makes it much harder for them to defend themselves."
Britain Blames Moscow for the Poisoning of Former Russian Spy Sergei Skripal and His Daughter Yulia, The New York Times, Ellen Barry and Richard Pérez-Peña, Monday, 12 March 2018: "Britain's prime minister said on Monday that it was 'highly likely' that Moscow was to blame for the poisoning of a former Russian spy attacked with a nerve agent near his home in southern England, and she warned of possible reprisals. The remarks by Prime Minister Theresa May, delivered in an address to Parliament, were an unusually direct condemnation of a country that Britain has, in the past, been loath to blame for attacks on its soil. Critics say the British authorities took only modest countermeasures after Russian agents poisoned a former MI6 informant in 2006 with the rare isotope polonium 210. The prime minister, who as home secretary resisted an open inquiry into Russia's role in that case, is under pressure to show more resolve this time. The March 4 nerve agent attack on Sergei V. Skripal, once an informant for Britain's foreign intelligence service, and his daughter, Yulia, exposed untold numbers of bystanders to risk around public spaces in the city of Salisbury. Traces of the poison have been found at a pub and a pizza parlor visited by the Skripals…. In an interview on Monday, Secretary of State Rex. W. Tillerson, expressed astonishment at the use in a public space of a substance like the nerve agent. 'It's almost beyond comprehension that a state, an organized state, would do something like that,' he said. 'A nonstate actor, I could understand. A state actor I cannot understand why anyone would take such an action.'… Earlier on Monday, before Mr. Tillerson spoke, the White House took a different approach, declining to point a finger at Russia." See also, Poisoning of Russian Ex-Spy and His Daughter Is 'Almost Beyond Comprehension,' Secretary of State Rex Tillerson Says, The New York Times, Gardiner Harris, Monday, 12 March 2018: "Secretary of State Rex W. Tillerson on Monday called the poisoning of a former Russian spy in Britain 'an egregious act' and added, 'It appears that it clearly came from Russia.' The statement, made in an interview with reporters at the end of a five-nation tour of Africa, was the clearest statement yet from the Trump administration, after several days of equivocation in which American officials declined to explicitly blame Russia for the March 4 attack. 'I've become extremely concerned about Russia,' Mr. Tillerson said in the interview. 'We spent most of last year investing a lot into attempts to work together, to solve problems, to address differences. And quite frankly, after a year, we didn't get very far. Instead what we've seen is a pivot on their part to be more aggressive.' He added: 'And this is very, very concerning to me and others, that there seems to be a certain unleashing of activity that we don't fully understand what the objective behind that is. And if in fact this attack in the U.K. is the work of the Russian government, this is a pretty serious action.' The Trump administration's relationship with President Vladimir V. Putin has been contradictory, with President Trump often complimenting the Russian leader while Mr. Tillerson has become increasingly critical."
Tuesday, 13 March 2018, Day 418:
Trump Fires Secretary of State Rex Tillerson and Will Replace Him With C.I.A. Director Mike Pompeo, The New York Times, Peter Baker, Gardiner Harris, and Mark Landler, Tuesday, 13 March 2018: "President Trump on Tuesday ousted his secretary of state, Rex W. Tillerson, extending a shake-up of his administration, 14 months into his tumultuous presidency, and potentially transforming the nation's economic and foreign policy. Mr. Trump announced he would replace Mr. Tillerson with Mike Pompeo, the C.I.A. director and former Tea Party congressman, who forged a close relationship with the president and is viewed as being more in sync with Mr. Trump's America First credo. Mr. Tillerson learned he had been fired on Tuesday morning when a top aide showed him a tweet from Mr. Trump announcing the change, according to a senior State Department official. But he had gotten an oblique warning of what was coming the previous Friday from the White House chief of staff, John F. Kelly, who called to tell him to cut short a trip to Africa and advised him 'you may get a tweet.'… Mr. Trump announced his decision on Twitter. 'Mike Pompeo, Director of the CIA, will become our new Secretary of State. He will do a fantastic job! Thank you to Rex Tillerson for his service! Gina Haspel will become the new Director of the CIA, and the first woman so chosen. Congratulations to all!'… The White House's purge extended to Mr. Tillerson's inner circle. The under secretary of state for public affairs, Steve Goldstein, was fired, and the status was unclear of Mr. Tillerson's chief of staff, Margaret Peterlin, and his deputy chief of staff, Christine Ciccone." See also, Trump Answers Questions on Rex Tillerson and Mike Pompeo: Full Transcript. The New York Times, Tuesday, 13 March 2018. See also, Trump ousts Secretary of State Rex Tillerson and will replace him with CIA director Mike Pompeo, The Washington Post, Ashley Parker, Philip Rucker, John Hudson, and Carol D. Leonnig, Tuesday, 13 March 2018. See also, Secretary of State Rex Tillerson emphasizes allies in his first remarks since his firing, but he doesn't mention Trump, The Washington Post, Tuesday, 13 March 2018. See also, Mike Pompeo, Trump's Pick for Secretary of State, Is a 'Great Climate Skeptic,' The New York Times, Lisa Friedman and Coral Devenport, Tuesday, 13 March 2018: "The fall of Rex W. Tillerson from the Trump administration — on Tuesday, Mike Pompeo, the C.I.A. director, was tapped to replace him as secretary of state — removes one of the last remaining presidential advisers whose views on global warming are in line with the rest of the world. Mr. Pompeo has questioned the scientific consensus that human activity is changing the climate, and he has strongly opposed the Paris Agreement, a pact among nearly 200 nations to address climate change. He told Congress last year during his Senate confirmation hearing for the C.I.A. post that the notion of climate change as a top national security threat was 'ignorant, dangerous and absolutely unbelievable.' Mr. Tillerson, despite his decades-long career in the oil industry — a major contributor to planet-warming pollution — holds that rising global temperatures spurred by human activity pose significant risks. The change in leadership at the State Department all but cements an increasingly hard-line opposition to the idea of climate change at the highest levels of the United States government. Mr. Tillerson's departure follows the resignation announcement last week of Gary Cohn, the president's top economic adviser, and the departure last month of George David Banks, a senior adviser to the president on international energy issues. All three had argued to keep the United States in the Paris agreement. With the three departures, 'the moderating forces on climate change within the administration are all but gone, the ones that matter,' said Sarah Ladislaw, an energy analyst at the Center for Strategic and International Studies, a Washington-based think tank." See also, Mike Pompeo, the Spymaster Who Couldn't Stay in His Lane, The New Yorker, Adam Entous, published on Thursday, 15 March 2018: "By all accounts, Pompeo relished being a spymaster. But he often acted as though the role was too constraining. He wasn't supposed to weigh in on political or policy matters in White House meetings but did so frequently, often at Trump's request. At times, Pompeo pitched covert C.I.A. operations to the President without being asked to prepare them, breaking with protocol. In some national-security Cabinet meetings, Pompeo made pronouncements about alleged Iranian misconduct that other officials said weren't backed up by intelligence-community assessments, according to officials present."
Gina Haspel, Trump's Choice to Lead the C.I.A., Played a Role in the C.I.A.'s Brutal Torture Program in Thailand in 2002, The New York Times, Adam Goldman, Tuesday, 13 March 2018: "Just over a year after the Sept. 11 attacks, the C.I.A. dispatched the veteran clandestine officer Gina Haspel to oversee a secret prison in Thailand. Shortly after, agency contractors in the frantic hunt for the conspirators waterboarded a Qaeda suspect [Abd al-Rahim al-Nashiri] three times and subjected him to brutal interrogation techniques. Ms. Haspel's time running the prison, code-named Cat's Eye, began her deep involvement in the agency's counterterrorism operations and showed her willingness to take part in the agency's rendition, detention and interrogation program, which shaped her career. She was a rising star until that dark chapter in C.I.A. history began to emerge publicly. But under President Trump, her fortunes changed, and on Tuesday, he announced that he intended to name her director of the C.I.A. With his elevation of Ms. Haspel, now the agency's deputy director, Mr. Trump displayed a willingness to ignore the widespread denunciations of waterboarding, sleep deprivation, confinements in boxes and other interrogation techniques that were used by the C.I.A. more than a decade ago. Her nomination is certain to reignite the wrenching debate over their use and the resulting psychological damage for terrorism suspects. Though lawmakers, human rights activists and others eventually condemned the interrogation methods as torture, the program had defenders. Among them was Mr. Trump, who vowed during his campaign to bring back waterboarding and once said that 'torture works,' though he later backed off that declaration…. Ms. Haspel was also embroiled in another dark episode in the C.I.A.'s interrogation program. In 2005, Jose Rodriguez, then the head of the agency's clandestine service, ordered the destruction of videotapes of the waterboarding sessions. Ms. Haspel, serving as Mr. Rodriguez's chief of staff, was a strong advocate for getting rid of the tapes, former C.I.A. officers said. Years later, when the C.I.A. wanted to name Ms. Haspel to run clandestine operations, Ms. Feinstein blocked the promotion over Ms. Haspel's role in the interrogation program and the destruction of the tapes." See also, Gina Haspel Oversaw Brutal Torture at Black-Site in Thailand in 2002, The New Yorker, Dexter Filkins, published on Friday, 3 February 2017. See also, Gina Haspel Played a Leading Role in the Torture Program in the Bush Administration, The New York Times, Matthew Rosenberg, published on Thursday, 2 February 2017.
John McEntee, Trump's Personal Assistant, Is Forced Out of the White House Over Security Issue, but He Immediately Joins Trump's Re-election Campaign as Senior Adviser for Campaign Operations, The New York Times, Michael D. Shear and Maggie Haberman, Tuesday, 13 March 2018: "John McEntee, who has served as President Trump's personal assistant since Mr. Trump won the presidency, was forced out of his position and escorted from the White House on Monday after an investigation into his finances caused his security clearance to be revoked, officials with knowledge of the incident said. But Mr. McEntee will remain in the president's orbit despite his abrupt departure from the White House. Mr. Trump's re-election campaign announced Tuesday that Mr. McEntee had been named senior adviser for campaign operations, putting him in a position to remain as a close aide during the next several years. The campaign's decision underscores Mr. Trump's tolerance for — and often encouragement of — dueling centers of power around him. And it highlights the extent to which the re-election campaign has already become a landing pad for former Trump associates who have left the White House but remain loyal to the president…. Officials declined to say what issues prompted the security concerns about Mr. McEntee. Two people familiar with the decision to remove Mr. McEntee from the White House said he was known by colleagues to be a gambler."
James Schwab, San Francisco's Immigration and Customs Enforcement (ICE) spokesman, quits and disputes the agency's claim that 800 undocumented immigrants escaped arrest because of Oakland Mayor Libby Scharr's 24 February warning to the public about the four-day operation, San Francisco Chronicle, Hamed Aleaziz, Tuesday, 13 March 2018: "The San Francisco spokesman for U.S. Immigration and Customs Enforcement resigned after the agency's recent Northern California sweep, saying he couldn't continue to do his job after Trump administration officials made false public statements about a key aspect of the operation. James Schwab told The Chronicle on Monday that he was frustrated by repeated statements by officials, including U.S. Attorney General Jeff Sessions, that roughly 800 undocumented immigrants escaped arrest because of Oakland Mayor Libby Schaaf's Feb. 24 warning to the public about the four-day operation, issued the night before federal officers began staking out homes and knocking on doors. Schwab wanted the agency to correct the number, which he understood to be far lower, and didn't want to deflect media questions about it, he said. 'I quit because I didn't want to perpetuate misleading facts,' said Schwab, 38, who was hired in 2015 and resigned last week. 'I asked them to change the information. I told them that the information was wrong, they asked me to deflect, and I didn't agree with that. Then I took some time and I quit.'"
In California, Trump Attacks Governor Jerry Brown and 'Sanctuary Policies,' The New York Times, Peter Baker and Tim Arango, Tuesday, 13 March 2018: "President Trump ventured into what his team regards as enemy territory on Tuesday, and it was not a peace mission. In his first visit as president to California, the blue bastion of liberal resistance, Mr. Trump unloaded on Gov. Jerry Brown, a Democrat, and called on Congress to punish jurisdictions in the state that do not cooperate with federal immigration authorities. 'Governor Brown does a very poor job running California,' Mr. Trump said during a visit to the Mexican border, where he inspected prototypes of the wall he wants to build. 'They have the highest taxes in the United States. The place is totally out of control. You have "sanctuary cities" where you have criminals living in the sanctuary cities.'"
Republicans on the House Intelligence Committee seem to back away from finding that Russia was not trying to help Trump in the 2016 presidential election, The Washington Post, Karoun Demirjian, Tuesday, 13 March 2018: "The leader of the House Intelligence Committee's Russia investigation seemed to back off Tuesday from the most surprising finding in the GOP's report that Russia was not trying to help President Trump, as the panel's top Democrat trashed the product as a political gift to the White House. Rep. K. Michael Conaway (R-Tex.) told reporters Tuesday that 'it's clear [Russian officials] were trying to hurt Hillary [Clinton]' by interfering in the 2016 election and that 'everybody gets to make up their own mind whether they were trying to hurt Hillary, help Trump, it's kind of glass half full, glass half empty.' That equivalence stands in sharp contrast to the conclusions of a 150-page GOP-drafted report Conaway announced to the news media on Monday that concludes that the intelligence community 'didn't meet the standards' of proof necessary to determine that Russia meddled in the 2016 election with the aim of helping Trump…. His comments came after other panel Republicans, including Reps. Trey Gowdy (R-S.C.) and Thomas J. Rooney (R-Fla.) gave interviews in which they stressed that there was evidence that Russia had tried to damage Clinton's candidacy…. Schiff and other Democrats on the committee released a 22-page 'status update' Tuesday night, listing the various witnesses, firms and documents the panel had declined to subpoena or otherwise examine, along with the reasons that each would be relevant to the investigation. It also lays out areas of inquiry that the minority members say the GOP abandoned by terminating the probe earlier than Democrats would have liked." See also, After the House Intelligence Committee announced it was shutting down its investigation into possible collusion between the Trump campaign and Russia, Tom Rooney, a Republican who sits on the committee, said the committee has 'lost all credibility,' CNN, Jason Squitieri, Tuesday, 13 March 2018: "After the House intelligence committee announced it was shutting down its probe into possible collusion between the Trump campaign and Russia, a Republican who sits on it said he believes the committee has lost its credibility. 'We have gone completely off the rails, and now we're basically a political forum for people to leak information to drive the day's news,' GOP Rep. Tom Rooney said during an interview on CNN's "Erin Burnett OutFront." Earlier this month on "OutFront," Rooney called for the probe to end. 'We have lost all credibility and we're going to issue probably two different reports, unfortunately,' he said Monday. 'So in that regard, that's why I called for the investigation to end.'"
Wednesday, 14 March 2018, Day 419:
Thousands of students walk out of school in nationwide gun violence protest, The Washington Post, Joe Heim, Marissa J. Lang, and Susan Svrluga, Wednesday, 14 March 2018: "Tens of thousands of students across the country walked out of their classrooms Wednesday and onto athletic fields and city streets as part of a massive ­national protest on gun violence spurred by a Florida high school shooting a month ago that left 17 dead. The walkouts, which came 10 days before a march on Washington that could draw hundreds of thousands of students to the nation's capital, are unprecedented in recent American history, not seen in size or scope since student protests of the Vietnam War in the late 1960s. Supporters say the walkouts and demonstrations represent a realization of power and influence by young people raised on social media who have come of age in an era of never-ending wars, highly publicized mass shootings and virulent national politics. The protests unfolded in ­major cities across the country — New York, Washington, Chicago, Seattle — and hundreds of smaller towns and communities as well." School Walkout: Photos From Across the Nation, The New York Times, Wednesday, 14 March 2018: "Students chanted 'No more violence,' held signs asking 'Are we next?' and drew attention across the country Wednesday as they protested gun violence in the wake of a recent mass shooting in South Florida. [In this article] are some compelling photos of the demonstrations, from Chicago to Washington to outside Denver." See also, Student Walkouts Have Changed US History Before. Here's How. Time, Olivia B. Waxman, Wednesday, 14 March 2018.
As Students March for Gun Control, House Votes to Strengthen School Security Legislation Instead, The New York Times, Sheryl Gay Stolberg, Wednesday, 14 March 2018: "With hundreds of high school students massed at the Capitol to demand gun control, the House instead approved modest legislation on Wednesday to beef up school security without changes to the nation's gun laws, hoping to answer demands for action a month after the massacre in Parkland, Fla. Across Capitol Hill, a top F.B.I. official conceded in Senate testimony that his agency had made mistakes in failing to follow up on tips about the gunman…. The House vote and the Senate hearing came as students across the country walked out of their classes to demand tougher gun laws after the rampage at Marjory Stoneman Douglas High School in Parkland. Hundreds rallied in front of the White House and at the Capitol, cheered on by congressional Democratic leaders. But the school safety bill had no provisions relating to guns, and the Senate hearing was focused on law enforcement failures. Gun control advocates said neither addressed what they saw as the real problem: the proliferation of high-powered firearms used in mass shootings, not only at schools but at concerts, churches, movie theaters and other public places. The House measure, which passed 407 to 10 as dozens of students looked down from the visitors' gallery, is one of a flurry of school safety bills that have been introduced in Congress — without curbs on guns."
Conor Lamb Wins Pennsylvania House Seat, Giving Democrats a Map for Trump Country, The New York Times, Alexander Burns and Jonathan Martin, Wednesday, 14 March 2018: "Conor Lamb, a Democrat and former Marine, scored a razor-thin but extraordinary upset in a special House election in southwestern Pennsylvania after a few thousand absentee ballots cemented a Democratic victory in the heart of President Trump's Rust Belt base. The Republican candidate, Rick Saccone, may still contest the outcome. But Mr. Lamb's 627-vote lead Wednesday afternoon appeared insurmountable, given that the four counties in Pennsylvania's 18th district have about 500 provisional, military and other absentee ballots left to count, election officials said. That slim margin — out of almost 230,000 ballots cast in a district that Mr. Trump carried by nearly 20 percentage points in 2016 — nonetheless upended the political landscape ahead of November's midterm elections. It also emboldened Democrats to run maverick campaigns even in deep-red areas where Republicans remain bedeviled by Mr. Trump's unpopularity…. In Pennsylvania, Mr. Lamb, a 33-year-old former prosecutor from a local Democratic dynasty, presented himself as independent-minded and neighborly, vowing early that he would not support Ms. Pelosi to lead House Democrats and playing down his connections to his national party. He echoed traditional Democratic themes about union rights and economic fairness, but took a more conservative position on the hot-button issue of guns." See also, What Does Conor Lamb's Race Say About How Democrats Should Run? The New Yorker, Amy Davidson Sorkin, Wednesday, 14 March 2018: "Lamb is well attuned to [Pennsylvania's Eighteenth] district. For some Democrats, he might be a little too much so—for the future, if not for this race. In his first ad, mention of his military service was followed by a shot of him at a firing range with an AR-15-style weapon and a voice-over attesting that he 'still loves to shoot.' He also appears to be opposed to most gun-control measures. He has said that he personally opposes abortion but would respect the law of the land in that regard. He made it clear that he likes both unions—which came out in force in support of him—and President Trump's steel tariff. He campaigned with Joe Biden, and spoke about defending Social Security and other social programs against Paul Ryan, but presented himself as an opponent of Nancy Pelosi. And he tried to shakeoff the idea that this election was a referendum on Trump; Lamb's criticisms of Trump himself have been directed more at his tone, and at the general tone of American politics today. The value of all this depends on the lesson that the Democratic Party draws for 2018: Will it be that candidates should put out pictures of themselves firing high-powered weapons? That it is foolish to impose litmus tests? Or just that candidates should know, and be known in, the districts where they run, and—without changing who they are fundamentally—know what it takes to win them?… The best lesson might be, again, that candidates matter, and voters do, too—voters as people who are appealed to, not simply as demographic profiles."
Senate passes rollback of banking rules enacted after the financial crisis of 2008, The Washington Post, Erica Werner and Renae Merle, Wednesday, 14 March 2018: "The Senate on Wednesday passed the biggest loosening of financial regulations since the economic crisis a decade ago, delivering wide bipartisan support for weakening banking rules despite bitter divisions among Democrats. The bill, which passed 67 votes to 31, would free more than two dozen banks from the toughest regulatory scrutiny put in place after the 2008 global financial crisis. Despite President Trump's promise to do a 'big number' on the Dodd-Frank Act of 2010, the new measure leaves key aspects of the earlier law in place. Nonetheless, it amounts to a significant rollback of banking rules aimed at protecting taxpayers from another financial crisis and future bailouts…. Given the bipartisan support for the bill, Wednesday's passage was expected. But for the first time since Trump became president, the divisions lurking within the Senate Democratic Caucus burst into full view, with Sens. Elizabeth Warren (Mass.) and Sherrod Brown (Ohio) leading vehement opposition to the bill, even as supporters — including Democrats up for reelection in states Trump won — supported it with equal vigor. Warren and Brown argued the bill amounts to a gift to Wall Street that increases taxpayer risk while boosting the chances of another financial crisis. Supporters of the legislation — including endangered Democratic Sens. Heidi Heitkamp (N.D.), Joe Donnelly (Ind.) and Jon Tester (Mont.) — disputed that characterization, contending that the bill's aim is to loosen onerous regulations on local banks and credit unions, freeing them to focus more on community lending, particularly in rural states." See also, The Senate rolls back rules meant to root out discrimination by mortgage lenders, The Washington Post, Tracy Jan, Wednesday, 14 March 2018: "The Senate on Wednesday passed a sweeping bill to weaken the government's ability to enforce fair-lending requirements, making it easier for community banks to hide discrimination against minority mortgage applicants and harder for regulators to root out predatory lenders. The bill rolls back banking rules passed after the 2008 financial crisis, including a little-known part of the Dodd-Frank Act that required banks and credit unions to report more detailed lending data so abuses could be spotted. The bipartisan plan, the most significant revision of banking rules in the decade since the Great Recession, would exempt 85 percent of banks and credit unions from the new requirement, according to a Consumer Financial Protection Bureau analysis of 2013 data. The mortgage industry says the expanded data requirements are onerous and costly, especially for small lenders. But civil rights and consumer advocates say the information is critical to identifying troubling patterns that warrant further investigation by regulators. 'The data operates as a canary in the coal mine, functioning as a check on banks' practices,' said Catherine Lhamon, chair of the U.S. Commission on Civil Rights. 'The loss of that sunlight allows discrimination to proliferate undetected.'"
Trey Gowdy, a top House Republican, just split from one of his party's key findings on Russia, The Washington Post, Amber Phillips, Wednesday, 14 March 2018: "There's one finding in particular from House Republicans' just-closed Russia inquiry that has critics and legal experts openly questioning the entire investigation's credibility: In their 150-page report, Republicans said they could find no conclusive evidence that Russia interfered in the presidential campaign to help Donald Trump win. That's despite the CIA declaring more than a year ago that Russia actively tried to help him. Unless Republicans somehow have come across new information in the CIA's intelligence that the agency missed, Democrats and some legal experts say it's more likely Republicans are trying to hand the president a talking point by drawing a big red line favorable to him: Yes, Russia interfered in the campaign, but no, that's not why Trump is president. So it's notable that the House Intelligence Committee's GOP report just took another credibility hit, this time from within the party's ranks. A key Republican sided with the CIA on Tuesday about Russia's intentions for Trump. In a statement, Rep. Trey Gowdy (S.C.) said it was 'clear based on the evidence' that Russia wanted Democratic nominee Hillary Clinton to lose. Russia wanting Clinton to lose is the same thing as wanting Trump to win, a Gowdy aide clarified."
Republican Senator Rand Paul opposes confirming Mike Pompeo as the next secretary of state and Gina Haspel as CIA director, The Washington Post, Karoun Demirjian, Wednesday, 14 March 2018: "Sen. Rand Paul (R-Ky.) announced Wednesday that he would vote against confirming Mike Pompeo as the next secretary of state and Gina Haspel as CIA director, becoming the first GOP senator to break with President Trump over the nominees. In opposing the nominations, Paul pointed to Pompeo's hawkish stance on Iran, stating that he 'cannot endorse [Trump's] nomination of people who loved the Iraq War so much that they want an Iran War next.' Pompeo and Haspel, he continued 'want to manipulate the president into the sphere of the neocons who never met a war they didn't want to star in.'… Though 14 Democrats voted to confirm Pompeo as CIA director last year, many of them said Tuesday that they were reconsidering their support, based on Pompeo's tenure as CIA director. Many Democrats also criticized Haspel's record supervising a secret CIA prison that engaged in 'enhanced interrogation techniques,' commonly referred to as torture, and later helping destroy videotaped evidence of the procedures. Those episodes should disqualify her as a potential CIA director, they said. Paul said Wednesday that he also believed 'Haspel's record on torture . . . should disqualify her from consideration.' He added that he also had concerns about Pompeo's previously stated support for waterboarding and other interrogation techniques — despite Pompeo's promise at his CIA confirmation hearing to uphold the laws prohibiting torture — and his support for resuming the bulk collection of metadata."
Trump Picks CNBC's Larry Kudlow as Top Economic Adviser, The New York Times, Maggie Haberman, Kate Kelly, and Jim Tankersley, Wednesday, 14 March 2018: "President Trump loves big personalities, live television, the stock market and loyalty. In choosing Larry Kudlow, a CNBC television commentator, to serve as the next director of the National Economic Council, he has checked all those boxes. Mr. Kudlow, often clad in a pinstripe suit and colorful tie, is a frequent pundit on the financial news channel where he opines about everything from the economy to the stock market to tax cuts and free trade. He is an unabashed prognosticator who relishes making the kinds of provocative statements that Mr. Trump has turned into an art form. He has lamented 'growing government dependency,' touted tax cuts for the wealthy and lavished praise on high-flying corporate executives. Mr. Kudlow will assume the role of Mr. Trump's top economic adviser, replacing Gary D. Cohn, who said he would resign after losing a battle over the president's longstanding desire to impose large tariffs on steel and aluminum imports. Sarah Huckabee Sanders, the White House press secretary, said in a statement that Mr. Kudlow had been offered the job and that the administration would 'work to have an orderly transition.' The decision to pick Mr. Kudlow, a longtime cheerleader of the president, is the latest move by Mr. Trump to surround himself with loyalists in high administrative posts."
Trump Cabinet members accused of luxurious living at taxpayer expense, The Washington Post, Juliet Eilperin and Brady Dennis, Wednesday, 14 March 2018: "At least a half-dozen current or former Trump Cabinet officials have been mired in federal investigations over everything from high-end travel and spending on items such as a soundproof phone booth to the role of family members weighing in on official business. On Wednesday alone, newly disclosed documents revealed fresh details about spending scandals at both the Environmental Protection Agency and the Department of Housing and Urban Development…. Revelations about repeated use of chartered airplanes forced the resignation of Health and Human Services Secretary Tom Price in September. More recently, Veterans Affairs Secretary David Shulkin has continued to wrestle with the fallout of news that taxpayers covered the expenses for his wife during a 10-day trip to Europe last year — and more recently that his chief of staff doctored an email and made false statements to justify the payments. Meanwhile, EPA Administrator Scott Pruitt has faced public criticism and the scrutiny of government investigators for his own frequent first-class travels and for other expenditures he made using public funding. The Washington Post reported Wednesday that records showed a soundproof phone booth installed in Pruitt's office cost $43,000 — $18,000 more than previously disclosed. At the Interior Department, Secretary Ryan Zinke has faced inquiries about his travel practices, and last fall an official in the agency's inspector general office wrote that Zinke had failed to properly document his trips since taking office. And at HUD, public records released this week detail how [Ben] Carson's wife was closely involved in the redecorating of his office at the agency, including the purchase of a $31,561 dining set." See also, Ben Carson, Secretary of Housing and Urban Development, and his wife were directly involved in selecting a $31,000 custom mahogany dining room set for his office, contrary to Carson's claim, The New York Times, Glenn Thrush, Wednesday, 14 March 2018.
The Trump Organization Is Tied to Deal to Keep Former Adult-Film Actress Stormy Daniels Quiet. Jill A. Martin, an assistant general counsel at the president's flagship holding company, intervened in arbitration proceeding in California to enforce a nondisclosure deal with former adult-film actress. The Wall Street Journal, Michael Rothfeld and Joe Palazzolo, Wednesday, 14 March 2018: "Documents marked 'HIGHLY CONFIDENTIAL PROCEEDING' for the first time tie President Donald Trump's flagship holding company to the continuing effort to silence a former adult-film actress who says she had an affair with Mr. Trump. A Trump Organization lawyer, Jill A. Martin, is listed as counsel in an arbitration demand for Essential Consultants LLC, a Delaware company formed by Mr. Trump's personal lawyer and used to pay $130,000 to Stephanie Clifford in exchange for her silence, according to Feb. 22 arbitration documents filed in Orange County, Calif. At issue is a high-profile battle between Mr. Trump's personal lawyer and Ms. Clifford, also known as Stormy Daniels. Michael Cohen, Mr. Trump's lawyer, has obtained a temporary restraining order against Ms. Clifford in the arbitration to stop her from talking about an alleged 2006 sexual encounter with Mr. Trump. Ms. Clifford has asked a judge to declare the nondisclosure agreement invalid. The White House and Mr. Cohen repeatedly have sought to distance the president from the porn-star pact and payment. Mr. Cohen, who was employed by the Trump Organization when he brokered the deal with Ms. Clifford shortly before the 2016 presidential election, has maintained he was acting on his own and has called it a 'private transaction.' Soon after Mr. Trump's electoral victory, Mr. Cohen left the company to establish his own legal practice…. The​ Federal Election Commission​ is reviewing complaints by interest groups alleging the transaction violated campaign-finance law. Proving any violation would require evidence of coordination between Messrs. Cohen and Trump or his campaign, campaign-finance experts say." See also, Trump company lawyer, Jill A. Martin, was involved in effort to keep Stormy Daniels Silent, document shows, The Washington Post, Emma Brown, Beth Reinhard, and Frances Stead Sellers, Wednesday, 14 March 2018.
For Xavier Becerra, California's attorney general, the fight with Trump is personal, The Washington Post, Samantha Schmidt, Wednesday, 14 March 2018: "When Xavier Becerra's father was a young man in California, restaurants barred people like him. Businesses would post signs with the words 'No dogs or Mexicans allowed.' Born in the United States but raised in Tijuana, Mexico, Manuel Becerra left school around sixth grade, crossing the border with his relatives to find work picking crops in the fields of California. Over the years, he toiled away in sweaty construction and railroad jobs, hauling trash or canning tomatoes for Campbell's soup during the winters. Becerra's mother, Maria, married Manuel Becerra and came to the United States from Guadalajara, Mexico, when she was 18. She became a clerical worker and gave birth to four children. These are the parents who raised an ambitious politician who became a leader in the U.S. House of Representatives and then, last year, attorney general of California. And these are the kind of people that Xavier Becerra feels are threatened by the actions of the Trump administration." See also, Message to Trump: California isn't in the deportation business, The Washington Post, Xavier Becerra, Wednesday, 14 March 2018.
Thursday, 15 March 2018, Day 420:
Special Counsel Robert Mueller Subpoenas the Trump Organization, Demanding Documents About Russia, The New York Times, Michael S. Schmidt and Maggie Haberman, Thursday, 15 March 2018: "The special counsel, Robert S. Mueller III, has subpoenaed the Trump Organization in recent weeks to turn over documents, including some related to Russia, according to two people briefed on the matter. The order is the first known instance of the special counsel demanding records directly related to President Trump's businesses, bringing the investigation closer to the president. The breadth of the subpoena was not clear, nor was it clear why Mr. Mueller issued it instead of simply asking for the documents from the company, an umbrella organization that encompasses Mr. Trump's business ventures. Mr. Mueller ordered the Trump Organization to hand over records related to Russia and other topics he is investigating, the people said."
The Trump administration imposed new sanctions on Russian government hackers and spy agencies and also on trolls and the Russian organizations that supported their efforts to undermine the 2016 US presidential election, The Washington Post, Ellen Nakashima, Thursday, 15 March 2018: "The Trump administration on Thursday imposed fresh sanctions on Russian government hackers and spy agencies to punish Moscow for interfering in the 2016 presidential election and for a cyberattack against Ukraine and other countries last year that officials have characterized as 'the most destructive and costly' in history. Sanctions also were imposed on individuals known as 'trolls' and the Russian organizations — including the Internet Research Agency — that supported their efforts to undermine the election. Additionally, the administration alerted the public that Russia is targeting the U.S. energy grid with computer malware that could sabotage its systems. Taken together, the moves represent the administration's most aggressive actions to date against Russia for its incursions against the United States, though analysts say their impact is mostly symbolic and noted that a number of the individuals and groups had already been subject to sanctions. Nonetheless, officials hope the actions will help deter tampering with this year's midterm elections while signaling to Russia that Washington will not allow its attacks to go unchallenged." See also, The Trump Administration Imposed Sanctions on a Number of Russian Organizations and Individuals in Retaliation for Interference in the 2016 Presidential Election and Other 'Malicious Cyberattacks,' The New York Times, Peter Baker, Thursday, 15 March 2018: "The Trump administration imposed sanctions on a series of Russian organizations and individuals on Thursday in retaliation for interference in the 2016 presidential election and other 'malicious cyberattacks,' its most significant action against Moscow since President Trump took office. The sanctions came as the United States joined with Britain, France and Germany in denouncing Russia for its apparent role in a nerve-gas attack on a former Russian spy and his daughter on British soil, calling it a 'clear violation' of international law. But the joint statement said nothing about any collective action in response. In his first comment on the poison attack, Mr. Trump agreed that, despite its denials, Russia was likely behind it. 'It looks like it,' he told reporters in the Oval Office, adding that he had spoken with Prime Minister Theresa May of Britain…. In keeping with his reluctance to blame Moscow for meddling in the 2016 presidential campaign, Mr. Trump did not mention the sanctions or election interference. The president has repeatedly dismissed the suggestion that Russia sought to influence the vote in his favor as a 'hoax' and 'fake news,' even as a special counsel, Robert S. Mueller III, has concluded otherwise and is investigating whether Mr. Trump's campaign collaborated with Russian agents."
Trump Administration Accused Russia of Engineering a Series of Cyberattacks That Targeted U.S. and European Nuclear Power Plants and Water and Electric Systems, The New York Times, Nicole Perlroth and David E. Sanger, Thursday, 15 March 2018: "The Trump administration accused Russia on Thursday of engineering a series of cyberattacks that targeted American and European nuclear power plants and water and electric systems, and could have sabotaged or shut power plants off at will. United States officials and private security firms saw the attacks as a signal by Moscow that it could disrupt the West's critical facilities in the event of a conflict. They said the strikes accelerated in late 2015, at the same time the Russian interference in the American election was underway. The attackers had compromised some operators in North America and Europe by spring 2017, after President Trump was inaugurated. In the following months, according to a Department of Homeland Security report issued on Thursday, Russian hackers made their way to machines with access to critical control systems at power plants that were not identified. The hackers never went so far as to sabotage or shut down the computer systems that guide the operations of the plants. Still, new computer screenshots released by the Department of Homeland Security on Thursday made clear that Russian state hackers had the foothold they would have needed to manipulate or shut down power plants."
Senator Dianne Feinstein calls for the CIA to release documents related to Gina Haspel and her involvement in the Bush administration's post-9/11 torture program, The Hill, Jordain Carney, Thursday, 15 March 2018: "Sen. Dianne Feinstein (D-Calif.) is urging the CIA to release documents related to Gina Haspel, President Trump's nominee to lead the spy agency, and her involvement in post-9/11 torture program. Feinstein sent a letter to CIA Director Mike Pompeo, along with Haspel, who's currently the deputy director, saying senators need a 'complete picture' as they weigh the nomination. 'I write to request the declassification of pertinent agency documents related to Ms. Haspel's role in the CIA's Rendition, Detention and Interrogation Program,' Feinstein wrote. Feinstein, a former chairwoman and current member of the Senate Intelligence Committee, added that in addition to lawmakers the American people 'deserve to know the actual role the person nominated to be the director of the CIA played in what I consider to be one of the darkest chapters in American history.'"
During a private fundraising speech in Missouri, Trump tells the people in attendance that he told Canadian Prime Minister Justin Trudeau that the US runs a trade deficit with Canada without knowing whether that was true (it isn't), The Washington Post, Josh Dawsey, Damian Palette, and Erica Werner, Thrusday, 15 March 2018: "President Trump boasted in a fundraising speech Wednesday that he made up information in a meeting with the leader of a top U.S. ally, saying he insisted to Canadian Prime Minister Justin Trudeau that the United States runs a trade deficit with its neighbor to the north without knowing whether that was true…. The Office of the United States Trade Representative says the United States has a trade surplus with Canada. It reports that in 2016, the United States exported $12.5 billion more in goods and services than it imported from Canada, leading to a trade surplus, not a deficit. In response to this story, Trump on Thursday went on Twitter to reiterate his false assertion that the United States has a trade 'deficit' with Canada and said it was other countries that refused to accept that such imbalances exist." See also, The many odd and wrong things Trump said at his closed-door fundraiser in Missouri, annotated, The Washington Post, Aaron Blake, Thursday, 15 March 2018: "President Trump said a number of strange things at a Missouri fundraiser Wednesday; that much isn't unprecedented. But he did seem to go even further than usual, thanks to the closed-door nature of the speech (of which The Washington Post has obtained a recording). He admitted making up 'facts' while talking to Canadian Prime Minister Justin Trudeau. He talked about some bizarre test the Japanese do involving dropping bowling balls on car hoods. He mused about pulling U.S. troops out of South Korea after decades on the peninsula. It was a performance that recalled the raucous rallies of the 2016 campaign, but with some real-world diplomacy mixed in." See also, Trump Repeats His False Claim That the U.S. Runs a Trade Deficit With Canada After Admitting He Made the Claim Without Knowing Whether It Was True, The New York Times, Julie Hirschfeld Davis, Thursday, 15 March 2018: "President Trump repeated on Thursday his false assertion that the United States runs a trade deficit with Canada, the morning after privately telling Republican donors that he had deliberately insisted on that claim in a meeting with Prime Minister Justin Trudeau of Canada without knowing whether it was true. Mr. Trump's private admission to having a loose grasp of the facts and his public refusal to back down from the incorrect statement — the United States has an overall surplus in trade with Canada — were vivid illustrations of the president's cavalier attitude about the truth, and a reminder of how that approach has taken hold at the White House…. 'We do have a Trade Deficit with Canada, as we do with almost all countries (some of them massive),' Mr. Trump wrote on Twitter. In an audio recording from the dinner obtained by The Post, a transcript of which was published on Thursday, Mr. Trump recounted how he pressed that point in a meeting with Mr. Trudeau even though he had 'no idea' whether it was true…. Mr. Trump's retelling drew rebukes from some diplomats and lawmakers who argued that it reflected a dangerous penchant by the [president] to misrepresent the truth. 'The president's admission that he's literally making things up while speaking face-to-face with a world leader should stop us all in our tracks,' said Representative Eliot L. Engel, Democrat of New York and the ranking member of the Foreign Affairs Committee. 'How can any other government — ally or adversary — have any confidence in what our president says when he admits to lying?'"
Two top House Democrats (Elijah Cummings and Eliot Engel) said they have proof the Trump administration pushed out State Department career officials they suspected of being 'disloyal' to Trump, The Washington Post, Karoun Demirjian and Carol Morello, Thursday, 15 March 2018: "Two top House Democrats said Thursday that they have proof the Trump administration engaged in an intentional effort to rid the State Department of career officials they suspected of being 'disloyal' to President Trump, citing documents a whistleblower gave to the panel. The ranking Democrats on the House Foreign Affairs and Oversight and Government Reform committees sent a letter to White House Chief of Staff John F. Kelly and Deputy Secretary of State John Sullivan, writing that they received documents 'indicating that high-level officials at the White House and State Department worked with a network of conservative activists to conduct a "cleaning" of employees they believed were not sufficiently "supportive" of President Trump's agenda.'… 'Over the past year, we have heard many reports of political attacks on career employees at the State Department, but we had not seen evidence of how extensive, blunt, and inappropriate these attacks were until now,' Reps. Elijah E. Cummings (D-Md.) and Eliot L. Engel (D-N.Y.) wrote in the letter."
The ACLU sues the Trump administration over detaining asylum seekers, The Washington Post, Maria Sacchetti, Thursday, 15 March 2018: "A lawsuit filed in U.S. District Court in Washington on Thursday alleges the Trump administration is illegally jailing asylum seekers with credible cases for months on end in an attempt to deter them and others from seeking refuge in the United States. The American Civil Liberties Union and other groups filed the class-action lawsuit on behalf of nine detained asylum seekers from Haiti, Venezuela and other countries. They are asking a judge to order the administration to follow a 2009 policy that allows officials to release foreigners while they await their immigration court hearings, a process that can take years."
Trump's Plan to Force Recipients Off Federal Housing Vouchers, Food Assistance, and Medicaid if They Are Not Willing to Do 'A Hard Day's Work' Faces an Uncertain Future, The New York Times, Glenn Thrush, Thursday, 15 March 2018: "In his State of the Union speech two months ago, President Trump vowed to end welfare as he defined it, heralding a plan to force recipients off federal housing vouchers, food assistance and Medicaid if they were not willing to do 'a hard day's work.' Days before the speech, as part of the plan, several federal departments took steps to impose the stricter work requirements on able-bodied adults receiving noncash aid. The move could result in the loss of subsistence benefits for as many as four million poor, single adults over the next few years, experts say. But Mr. Trump's effort faces an uncertain future. The centerpiece of the plan, a sweeping executive order mandating that federal agencies review safety net programs with an eye toward cutting their rolls, has been delayed indefinitely, according to three senior administration officials. Disagreement among congressional Republicans over how to proceed, Mr. Trump's own ambivalence — and the absence of any proof that the approach will achieve its intended goal of reducing dependency on federal programs — have resulted in a scattershot process that lacks the coherence and force of previous efforts at overhaul."
The Federal Emergency Management Agency (FEMA) Drops 'Climate Change' From Its Strategic Plan, NPR, Richard Gonzales, Thursday, 15 March 2018: "The Federal Emergency Management Agency, the federal government's first responder to floods, hurricanes and other natural disasters, has eliminated references to climate change from its strategic planning document for the next four years. That document, released by FEMA on Thursday, outlines plans for building preparedness and reducing the complexity of the agency. 'Disaster costs are expected to continue to increase due to rising natural hazard risk, decaying critical infrastructure, and economic pressures that limit investments in risk resilience. As good stewards of taxpayer dollars, FEMA must ensure that our programs are fiscally sound. Additionally, we will consider new pathways to long-term disaster risk reduction, including increased investments in pre-disaster mitigation.' The document does not say what could be contributing to 'rising natural hazard risk,' or what conditions could require the 'increased investments in pre-disaster mitigation.' Similarly, under a section about 'Emerging Threats,' the document cites cybersecurity and terrorism. There are no references to global warming, rising sea levels, extreme weather events or any other term related to the potential impact of rising surface temperatures."
Oil rigs and cowboys: Interior agency gives employees new cards to wear, The Washington Post, Dino Grandoni and Juliet Eilperin, Thursday, 15 March 2018: "The Bureau of Land Management has distributed an unusual new accessory for some of its employees to wear: A card with an image of an oil rig on one side and cattle ranching on the other. The cards, which feature artwork then-acting director Mike Nedd commissioned after President Trump took office, reflect the bureau's renewed focus on energy and agricultural development on public lands. Under the Obama administration, the BLM had promoted recreation and conservation on public lands, but this imagery has receded from the agency's official messaging over the past year."