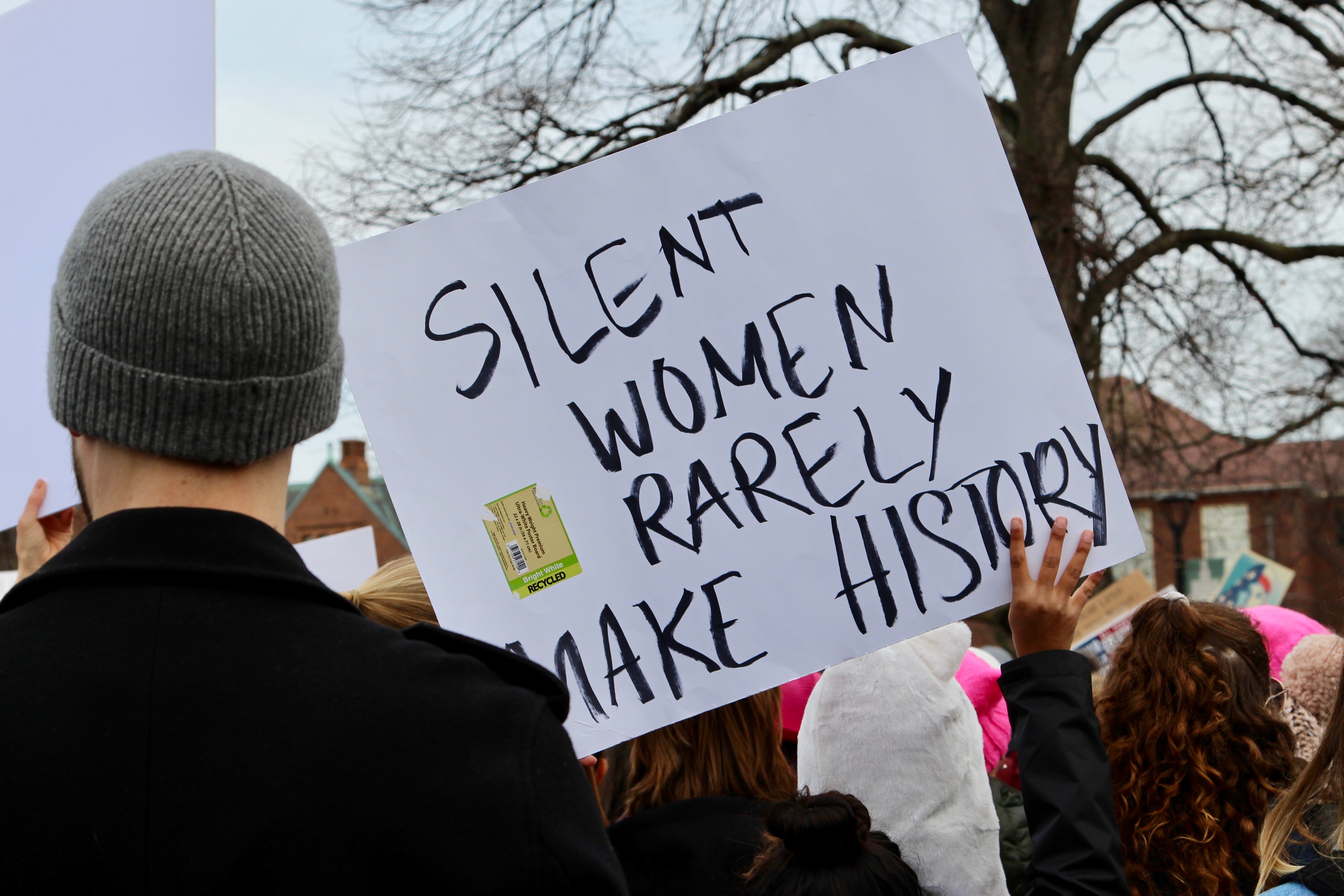 Keeping Track (of some things), Staying Outraged (it is possible), and Resisting (it's essential)
Passages in bold in the body of the texts below are my emphasis. This is an ongoing project, and I update the site frequently. Because I try to stay focused on what has actually happened, I usually let the news 'settle' a day or so before posting. I hope readers will peruse the articles in full for a better understanding of the issues and their context; our democracy and our future depend on citizens who can distinguish between facts and falsehoods and who are engaged in the political process.
Friday, 16 February 2018, Day 393:
13 Russians Indicted as Mueller Reveals Effort to Aid Trump Campaign, The New York Times, Matt Apuzzo and Sharon LaFraniere, Friday, 16 February 2018: "The Justice Department charged 13 Russians and three companies on Friday in a sprawling indictment that unveiled a sophisticated network designed to subvert the 2016 election and to support the Trump campaign. It stretched from an office in St. Petersburg, Russia, into the social feeds of Americans and ultimately reached the streets of election battleground states. The Russians stole the identities of American citizens, posed as political activists and used the flash points of immigration, religion and race to manipulate a campaign in which those issues were already particularly divisive, prosecutors said. Some of the Russians were also in contact with 'unwitting individuals associated with the Trump campaign,' according to court papers. Robert S. Mueller III, the special counsel leading the investigation, made no accusation that President Trump or his associates were knowingly part of the conspiracy. 'The indictment alleges that the Russian conspirators want to promote discord in the United States and undermine public confidence in democracy,' Rod J. Rosenstein, the deputy attorney general overseeing the inquiry, said in a brief news conference. 'We must not allow them to succeed.' The 37-page indictment — handed up by a federal grand jury in Washington — amounted to a detailed rebuttal of Mr. Trump, who has sowed doubts that Russia interfered in the election and dismissed questions about its meddling as 'fake news.' The Justice Department said Mr. Mueller's work was not complete. The indictment does not address the hacking of Democratic email systems or whether Mr. Trump tried to obstruct the F.B.I. investigation into Russian interference. Mr. Mueller is negotiating with the president's lawyers over the terms of a possible interview." See also, As part of Special Counsel Robert Mueller's investigation, Deputy Attorney General Rod J. Rosenstein announces the indictment of 13 Russians linked to a troll farm, The Washington Post, Devlin Barrett, Sari Horwitz, and Rosalind S Helderman, Friday, 16 February 2018. See also, Timeline: How Russian trolls allegedly tried to throw the 2016 election to Trump, The Washington Post, Philip Bump, Friday, 16 February 2018: "In a 37-page indictment issued by special counsel Robert S. Mueller III's team on Friday, we got our first detailed look at how Russian trolls working for an organization called the Internet Research Agency allegedly tried to throw the 2016 election to Donald Trump….  While the document is one of the first full articulations of that effort, it isn't comprehensive. It's an indictment focused on a specific set of charges targeting a specific group of people — 13 in total. It doesn't include, for example, any discussion of how Russia might have hacked the Democratic National Committee or the Hillary Clinton campaign. It doesn't include evidence that senior Trump campaign officials colluded with Russia deliberately to affect the outcome of the race. It doesn't show Russian President Vladimir Putin's hand directly in the meddling. What it does include, though, is significant. It shows a concerted years-long effort by a group dedicated to undermining the American political system. It shows the scale of that effort, eventually involving 80 staff in St. Petersburg, a budget of more than a million dollars a month, hundreds of social media accounts, stolen identities of American citizens — and even visits into the United States by Russians traveling under visas obtained through misrepresentation. [This article includes] a timeline of what the indictment lays out. [It includes] other noteworthy events, as well; they're shaded in gray." See also, The Indictment of 13 Russians for Orchestrating a Vast, Well-Funded Operation to Tip the Electoral Scales Toward Trump in the 2016 U.S. Presidential Election Makes Trump's Hoax Claim Harder to Sell, The New York Times, Mark Landler and Michael D. Shear, Friday, 16 February 2018: "He brushed it off as a hoax. He mused that it might be China, or a guy from New Jersey, or 'somebody sitting on their bed who weighs 400 pounds.' He said President Vladimir V. Putin of Russia had assured him it wasn't true. And, he added, 'I really believe that when he tells me that, he means it.' President Trump has never stopped belittling the charge that Russia meddled in the 2016 presidential election. But on Friday, with the indictment of 13 Russians for orchestrating a vast, well-funded operation to interfere in the election, those denials collided with a mountain of evidence arrayed by the special counsel, Robert S. Mueller III. For Mr. Trump, who has tried to discredit Mr. Mueller's investigation as a politically motivated witch hunt, it was a direct assault on the version of reality that he has sought tirelessly to create. By laying out a meticulous case for how Russia tried to tip the electoral scales toward Mr. Trump in 2016, Mr. Mueller has made it much harder for the president to dismiss the investigation as mere politics. He may also have made it harder for Mr. Trump to fire Mr. Mueller himself, since, as some Democratic lawmakers argued, that would look like an attempt to help Russia further undermine American democracy. Before the charges were announced, the deputy attorney general, Rod J. Rosenstein, briefed Mr. Trump and Donald F. McGahn II, the White House counsel, and handed over a copy of the indictment, according to a person briefed on the matter. Mr. Mueller was not present at the briefing." See also, Special Counsel Robert Mueller's Indictment Ends Trump's Myth of the Russia 'Hoax,' The New Yorker, David Remnick, Friday, 16 February 2018. See also, The White House's extremely dishonest statement on the Russia indictments, The Washington Post, Aaron Blake, Friday, 16 February 2018. See also, The Propaganda Tools Used by Russians to Influence the 2016 Election, The New York Times, Alicia Parlapiano and Jasmine C. Lee, Friday, 16 February 2018. See also, Reading the Mueller Indictment: A Russia-American Fraud, The New Yorker, Evan Osnos, Friday, 16 February 2018: "In its particulars, the indictment, which charged thirteen Russian nationals and three organizations with multiple conspiracies and frauds, fills in the details of an 'active measures' campaign that had been described in general terms by analysts and journalists over the past year. It offers a playbook for manipulating American democracy using a mix of classic espionage, private-sector social-media tools, and partisan ideology. The operation, centered on the now infamous troll farm known as the Internet Research Agency, extended to scores of undercover staff and associates in multiple countries, including the United States, and deployed a range of political gambits. Among the details in the document, I was struck, in particular, by three themes—political weapons, in effect—that pose questions for technology companies, the intelligence community, and voters: The power of anonymity…. The power of voter suppression…. The power of news illiteracy." See also, What Special Counsel Robert Mueller's Indictment Reveals About Russia's Internet Research Agency, The New Yorker, Adrian Chen, Friday, 16 February 2018. See also, The Internet Research Agency, The New York Times Magazine, Adrian Chen, Tuesday, 2 June 2015. "From a nondescript office building in St. Petersburg, Russia, an army of well-paid 'trolls' has tried to wreak havoc all around the Internet–and in real-life American communities." See also, Inside a 3-Year Russian Campaign to Influence U.S. Voters, The New York Times, Scott Shane and Mark Mazzetti, Friday, 16 February 2018.
Another Mass Shooting. Another Case in Which Signs of White Violence Didn't Raise Alarms. The Intercept, Shaun King, Friday, 16 February 2018: "It was true for Dylann Roof in Charleston. It was true about for any number of violent white men in Charlottesville. And it was true for Nikolas Cruz in Parkland, Florida. Like these other young men who turned violent, lots of people who interacted with Cruz saw the day coming when he would do something drastic, maybe even one day shoot up a school. He had long since been expelled from his high school. One student who had served with him in the Junior ROTC called him 'a psycho.' Another student said he was a weapons enthusiast who tried to sell weapons at school. Yet another student said he had been banned from bringing a backpack to school as a student after bullet casings were found in it. Classmates reported that he stalked someone in the school. Another student said he was physically abusive to his ex-girlfriend. His social media profiles were full of guns, ammo, bigotry, and threats. A teacher said he was a known threat. Neighbors knew something was up; Cruz talked constantly about killing animals. Local law enforcement say they have not verified alleged ties to a white supremacist group, but it seems Cruz displayed a white supremacist ideology: A classmate said he talked about how white people were better than black and Latino people. Last year, he had been reported to the FBI for making violent threats online, and it happened again this year. Someone warned the FBI about Cruz on January 5, 2018, according to the bureau, but the feds never investigated it. Local police reportedly came to his house 39 times over a period of seven years, although it's not yet clear if the incidents all involved Cruz. Yet none of this prevented Cruz from building what he openly admitted was an 'arsenal' of weapons that he repeatedly said online that he hoped to use – even at a school. Imagine if Nikolas Cruz was a young Muslim. Imagine he had, however fleetingly, been tied to a group of radical Muslims operating elsewhere in Florida — whether it was true or not, that just the suggestion had been made. I can tell you this much: If Cruz was a young Muslim, this would've never been allowed to go this far. Do you really think the FBI would have failed to investigate a young Muslim with this history?" See also, F.B.I. Was Warned of Florida Suspect's Desire to Kill but Did Not Act, The New York Times, Katie Benner, Patricia Mazzei, and Adam Goldman, Friday, 16 February 2018: "The F.B.I. received a tip last month from someone close to Nikolas Cruz that he owned a gun and had talked of committing a school shooting, the bureau revealed Friday, but it acknowledged that it had failed to investigate. The tipster, who called an F.B.I. hotline on Jan. 5, told the bureau that Mr. Cruz had a 'desire to kill people, erratic behavior and disturbing social media posts,' the F.B.I. said. The information should have been assessed and forwarded to the Miami F.B.I. field office, the bureau said. But that never happened. On Wednesday, Mr. Cruz, 19, killed 17 students and teachers at his former high school in Parkland, Fla., law enforcement officials said. The tip about Mr. Cruz appeared to be the second in four months, after another person told the bureau about online comments from Mr. Cruz that he wanted to become 'a professional school shooter.'"
Donald Trump, Karen McDougal (a Playboy Model), and a System for Concealing Infidelity, The New Yorker, Ronan Farrow, Friday, 16 February 2018: "In June, 2006, Donald Trump taped an episode of his reality-television show, 'The Apprentice,' at the Playboy Mansion, in Los Angeles. Hugh Hefner, Playboy's publisher, threw a pool party for the show's contestants with dozens of current and former Playmates, including Karen McDougal, a slim brunette who had been named Playmate of the Year, eight years earlier. In 2001, the magazine's readers voted her runner-up for 'Playmate of the '90s,' behind Pamela Anderson. At the time of the party, Trump had been married to the Slovenian model Melania Knauss for less than two years; their son, Barron, was a few months old. Trump seemed uninhibited by his new family obligations. McDougal later wrote that Trump 'immediately took a liking to me, kept talking to me – telling me how beautiful I was, etc…. Trump and McDougal began an affair, which McDougal later memorialized in an eight-page, handwritten document provided to The New Yorker by John Crawford, a friend of McDougal's. When I showed McDougal the document, she expressed surprise that I had obtained it but confirmed that the handwriting was her own. The interactions that McDougal outlines in the document share striking similarities with the stories of other women who claim to have had sexual relationships with Trump, or who have accused him of propositioning them for sex or sexually harassing them. McDougal describes their affair as entirely consensual. But her account provides a detailed look at how Trump and his allies used clandestine hotel-room meetings, payoffs, and complex legal agreements to keep affairs—sometimes multiple affairs he carried out simultaneously—out of the press." See also, Karen McDougal Describes Alleged Affair With Trump in New Yorker Article, The New York Times, Niraj Chokshi, Friday, 16 February 2018: "A woman who says that she and President Trump had an affair over a decade ago offered new details about the alleged relationship and an effort to buy her public silence. A Friday report published by The New Yorker describes how a tabloid publisher may have moved to 'catch and kill' the story and pay off the woman, Karen McDougal, as Mr. Trump's candidacy gained momentum. Ms. McDougal, a former Playboy model, wrote an eight-page note, obtained by The New Yorker, describing the relationship, which allegedly began in 2006, while Mr. Trump was married to his current wife, Melania Trump, and lasted about nine months. Ms. McDougal said she regretted signing a contract with American Media Inc., the publisher of The National Enquirer, for the rights to her story. 'I feel let down,' Ms. McDougal told The New Yorker. 'I'm the one who took it, so it's my fault, too. But I didn't understand the full parameters of it.' The publisher's $150,000 payment to Ms. McDougal was reported by The Wall Street Journal just days before the 2016 election, but the Friday report sheds new light on the deal-making process, which Ms. McDougal and those close to her described as exploitative. Former American Media employees told The New Yorker that the company's chairman and chief executive, David Pecker, who is close with Mr. Trump, routinely bought stories with no intention of running them, sometimes using the pieces as leverage."
Continue reading Week 57, Friday, 16 February – Thursday, 22 February 2018 (Days 393-399)
White House Chief of Staff John F. Kelly makes changes to White House security clearance process after abuse allegations against top aide Rob Porter, The Washington Post, Robert Costa, Friday, 16 February 2018: "White House Chief of Staff John F. Kelly, under pressure over his handling of allegations of domestic abuse against a top aide, has approved an overhaul of how the White House manages security-clearance investigations, acknowledging missteps but putting the onus on the FBI and the Justice Department to now hand-deliver updates and provide more information. The five-page document, signed by Kelly on Friday, was obtained by The Washington Post. Kelly worked closely with White House Counsel Donald McGahn in discussing and outlining the changes, according to officials, who were not authorized to speak publicly. McGahn has also been criticized for his response to former White House aide Rob Porter's clearance. Porter, who resigned last week, remained as staff secretary, with access to highly classified material, months after the claims of emotional and physical abuse by his two ex-wives were reported to the FBI. Kelly begins the memo by stating that in the wake of the Porter scandal, "We should — and in the future, must — do better" and concedes that problems in the security-clearance process demanded attention." See also, White House Chief of Staff John Kelly Orders an Overhaul for Security Clearances, The New York Times, Michael D. Shear, Friday, 16 February 2018. See also, New White House security clearance policy could put 'bull's eye' on Kushner, The Washington Post, Shane Harris, Josh Dawsey, Carol D. Leonnig, and Robert Costa, Friday, 16 February 2018: "White House Chief of Staff John F. Kelly announced Friday that beginning next week, the White House will no longer allow some employees with interim security clearances access to top-secret information — a move that could threaten the standing of Jared Kushner, President Trump's son-in-law. Kushner, a senior adviser to the president, has been able to see some of the nation's most sensitive secrets even as his background investigation has dragged on for more than a year…. A senior administration official with knowledge of Kelly's thinking said that the chief of staff has been frustrated with Kushner's high level of access without a final clearance and that he was aware the new policies announced Friday could jeopardize Kushner's ability to carry out his duties in the West Wing. The move puts a 'bull's eye' on Kushner, the official said."
We're witnessing the fastest decline in Arctic sea ice in at least 1,500 years, Vox, Brian Resnick, Friday, 16 February 2018: "The Arctic Ocean once froze reliably every year. Those days are over. Arctic sea ice extent has been measured by satellites since the 1970s. And scientists can sample ice cores, permafrost records, and tree rings to make some assumptions about the sea ice extent going back 1,500 years. And when you put that all on a chart, well, it looks a little scary. In December, NOAA released its latest annual Arctic Report Card, which analyzes the state of the frozen ocean at the top of our world. Overall, it's not good. 'The Arctic is going through the most unprecedented transition in human history,' Jeremy Mathis, director of NOAA's Arctic research program, said at a press conference. 'This year's observations confirm that the Arctic shows no signs of returning to the reliably frozen state it was in just a decade ago.' The report, which you can read in full here, compiles trends that scientists have been seeing for years. The Arctic is warming at twice the rate of the rest of the world. And 2017 saw a new record low for the maximum sea ice extent (i.e., how much of the Arctic ocean freezes in the coldest depths of winter)."
The $79 million plan to gut Environmental Protection Agency Staff, The Hill, John O'Grady, Friday, 16 February 2018: "Donald Trump and EPA chief Scott Pruitt believe they are on track to eliminate half the scientists and engineers working at The U.S. Environmental Protection Agency (EPA) by 2020. And, they're going to endanger our public health in the most tedious, non-controversial way possible by using a little known bureaucratic device called 'workforce reshaping.' Earlier this week, EPA announced that its National Exposure Research Laboratory in Las Vegas would close. Fifty employees will have to either relocate to another EPA office in Cincinnati, Ohio or Research Triangle Park, North Carolina, or leave EPA altogether by Sept. 30, 2018. The closing could lead to many more scientists' departures, none of which will be replaced. But Pruitt is not planning dramatic shuttering of big offices to reduce EPA. Rather, this administration will embark on "workforce reshaping" to weaken and reform EPA to rubble. Ever since embarking on his campaign, Trump has saved his most virulent attacks for the EPA, paradoxically one of the most effective federal agencies of the past 50 years. At first, Trump did not even know the correct name of the agency he sought to condemn, telling Sean Hannity that 'The Department of Environmental…I mean, the D-E-P is killing us environmentally, it's just killing our businesses.'"
More than 40 percent of Trump's first Cabinet-level picks have faced ethical or other controversies, The Washington Post, Aaron Blake, Friday, 16 February 2018: "President Trump came to Washington promising to "drain the swamp." But after less than 13 months, more than 40 percent of the people he originally picked for Cabinet-level jobs have faced ethical or other controversies. The list has grown quickly in recent weeks."
Trump Administration Proposes Stiff Penalties on Steel and Aluminum Imports, The New York Times, Ana Swanson, Friday, 16 February 2018: "The Trump administration for the first time declared imports of steel and aluminum from China and other nations a threat to national security, laying the foundation for President Trump to impose the types of punitive tariffs he has long championed. In a report released on Friday, the Commerce Department said a recent influx of foreign metals posed a risk to national security by threatening the viability of American manufacturers who make planes, armored vehicles and other products for the military. It outlined an array of recommendations the president could take to help domestic manufacturers struggling to stay competitive, including a sweeping tariff of 24 percent on steel imports from all countries. The recommendations hand Mr. Trump an opportunity to make good on the get-tough approach to global trade that he has long espoused by giving him authority to decide the scope and severity of any trade action by mid-April. Mr. Trump has previously embraced tariffs on imports of steel and solar products as crucial to protecting American companies. Yet erecting barriers could prompt swift retaliation from other trading partners, including China and the European Union, which have already warned of reciprocal action in response to protectionist measures. It could also further erode relations with foreign allies that might be ensnared by the measure and drive up prices for American consumers."
Mitt Romney Announces Senate Run, Saying Utah 'Has a Lot to Teach' Washington, The New York Times, Jonah Engel Bromwich, Friday, 16 February 2018: "In a long-expected announcement, Mitt Romney said on Friday that he would run for the United States Senate, pledging to bring Utah's priorities of balanced budgets, strong economy and welcoming borders to Washington. Mr. Romney, a former governor of Massachusetts and the 2012 Republican nominee for president, made the announcement in a two-minute video posted to Twitter and Facebook. He cited his experience as the chief executive of the organizing committee for the 2002 Winter Olympics in Salt Lake City and compared Utah, where his mother was born, favorably to the nation's capital."
Is Donald Trump a Traitor? The Intercept, James Risen, Friday, 16 February 2018: "I find it hard to write about Donald Trump. It is not that he is a complicated subject. Quite the opposite. It is that everything about him is so painfully obvious. He is a low-rent racist, a shameless misogynist, and an unbalanced narcissist. He is an unrelenting liar and a two-bit white identity demagogue. Lest anyone forget these things, he goes out of his way each day to remind us of them. At the end of the day, he is certain to be left in the dustbin of history, alongside Father Coughlin and Gen. Edwin Walker. (Exactly – you don't remember them, either.) What more can I add? Unfortunately, another word also describes him: president. The fact that such an unstable egomaniac occupies the White House is the greatest threat to the national security of the United States in modern history. Which brings me to the only question about Donald Trump that I find really interesting: Is he a traitor? Did he gain the presidency through collusion with Russian President Vladimir Putin? One year after Trump took office, it is still unclear whether the president of the United States is an agent of a foreign power. Just step back and think about that for a moment."
Saturday, 17 February 2018, Day 394:
The Troll Farm: What We Know About 13 Russians Indicted by the U.S., The New York Times, Ivan Nechepurenko and Michael Schwirtz, Saturday, 17 February 2018: "Operating from St. Petersburg, they churned out falsehoods on Facebook, Twitter, Instagram and YouTube. They promoted Donald J. Trump and denigrated Hillary Clinton. They stole the identities of American citizens. They organized political rallies in several states, and hired a Clinton impersonator for one event, in West Palm Beach, Fla. On Friday, 13 Russians were indicted by a federal grand jury in Washington on fraud and other charges. Details of their roles in a three-year campaign to disrupt American democracy have begun to emerge from the indictment, other records, interviews and press accounts."
U.S. national security adviser H.R. McMaster said evidence of Russian tampering in the 2016 presidential campaign is 'incontrovertible,' The Washington Post, Griff Witte and Michael Birnbaum, Saturday, 17 February 2018: "U.S. national security adviser H.R. McMaster acknowledged Saturday that evidence of Russian interference in the 2016 presidential election is 'incontrovertible' but said Moscow's campaign to divide the West through subterfuge was failing. 'It's just not working,' he said. The comments, a day after the Justice Department indicted 13 Russians on charges of interference in the election that catapulted Donald Trump to the White House, follow months of efforts by the president to cast doubt on assertions of Moscow's interference. In a late-night tweet Saturday, President Trump hit out at McMaster, saying he 'forgot' to mention that the Russians had not impacted the results of the election and that there had been no collusion with his campaign. Both are frequent Trump talking points that have not been substantiated by intelligence agency conclusions or investigators." See also, Trump's National Security Adviser H.R. McMaster Calls Russian Interference in 2016 Presidential Election 'Incontrovertible,' The New York Times, David E Sanger, Saturday, 17 February 2018.
In Wake of Florida Massacre, Gun Control Advocates Look to Connecticut, The New York Times, Lisa W Foderaro and Kristin Hussey, Saturday 17 February 2018: "Newtown, where 20 children and six educators were killed in 2012, state lawmakers in Connecticut set out to draft some of the toughest gun measures in the country. They largely succeeded — significantly expanding an existing ban on the sale of assault weapons, prohibiting the sale of magazines with more than 10 rounds and requiring the registration of existing assault rifles and higher-capacity magazines. The state also required background checks for all firearms sales and created a registry of weapons offenders, including those accused of illegally possessing a firearm. Now, in the wake of another wrenching shooting rampage — this one at a high school in Parkland, Fla., that killed 17 — and in the absence of any federal action, gun-control advocates, Democratic politicians and others are pointing to the success of states like Connecticut in addressing the spiraling toll of gun violence. Analyses by the Giffords Law Center to Prevent Gun Violence show that, with few exceptions, states with the strictest gun-control measures, including California, Connecticut, New Jersey and New York, have the lowest rates of gun deaths, while those with the most lax laws like Alabama, Alaska and Louisiana, have the highest. The center is named for former Representative Gabrielle Giffords, a Democratic lawmaker from Arizona who suffered a serious brain injury in 2011 during a mass shooting in which she was the intended target."
Parkland High School Shooting Survivor Emma Gonzalez's Powerful Speech Demanding Gun Control, Democracy Now!, published on Monday, 19 February 2018: "In Florida, as funerals continue for the 17 people killed in at the Stoneman Douglas High School in Broward County, Florida, survivors of the school shooting have launched an unprecedented youth-led movement to demand gun control. At a rally on Saturday [17 February], survivors of the school shooting demanded politicians stop accepting money from the National Rifle Association."
'No more guns!': Florida students rally to denounce political inaction after 17 killed in school shooting, The Washington Post, Wesley Lowery,  Saturday, 17 February 2018: "Hundreds of students, teachers and residents filled the terrace of the Broward County federal courthouse on Saturday, three days after a 19-year-old gunman wielding an AR-15 left 17 students and educators dead and scores more injured at nearby Marjory Stoneman Douglas High School. Their echoing chants of 'enough' and 'not one more' weren't solemn — they were seething. None, perhaps, more so than Emma Gonzalez. 'If the president wants to come up to me and tell me to my face that it was a terrible tragedy and how it should have never happened and maintain telling us that nothing is going to be done about it, I'm going to happily ask him how much money he received from the National Rifle Association,' declared Gonzalez, a senior at Douglas. 'To every politician who is taking donations from the NRA, shame on you! If you actively do nothing, people will continue to end up dead.' Typically, the public gatherings in the days following a mass shooting are solemn, prayerful events. But time and time again, the events here in the days since Wednesday's shooting have boiled over with righteous anger."
Calling B.S. in Parkland, Florida, The New Yorker, Emily Witt, Saturday, 17 February 2018: "Last Thursday evening [15 February], I arrived at Pine Trails Park, in Parkland, Florida, just as the candlelight vigil to honor the dead was ending…. In Parkland, Florida, after the fatal shootings at Marjory Stoneman Douglas High School this Valentine's Day, the aftermath had at first a familiar pattern: the initial news alerts; then the psychological profiles of the killer; the repetition of 'thought and prayers,' the news scrum, this vigil. The funerals would begin the next day, but the long-term prospect was of another lull in the debate until the next act of spectacular violence—a routine so predictable that a couple of days later I saw that someone in Fort Lauderdale had drawn it in imitation of the Krebs Cycle and printed it on a T-shirt. The first hint that something might be different this time came the morning after the shootings, from a Douglas High School sophomore named Sarah Chadwick, who informed the President of the United States, via his favorite medium, in words that quickly went viral, 'I don't want your condolences you fucking piece of shit, my friends and teachers were shot.' In the hours that followed, others joined Chadwick in rejecting the platitudes. On social media, and on live television, the victims were not playing their parts. They were not asking for privacy in their time of grief. They did not think it was 'too soon' to bring up the issue of gun control—in fact, several students would start shouting 'gun control' within the very sanctum of the candlelight vigil. What was already becoming clear that night, less than thirty-six hours after the shootings, was that the students were going to shame us, all of us, with so much articulacy and moral righteousness that you willed the news anchors to hang their heads in national solidarity. It was a bad week for a lot of reasons, but at least we had evidence of one incorruptible value: the American teenager's disdain for hypocrisy."
Sunday, 18 February 2018, Day 395:
Trump's Evolution From Relief to Fury Over the Russia Indictment, The New York Times, Katie Rogers and Maggie Haberman, Sunday, 18 February 2018: "President Trump began the weekend believing that something good had just happened to him. An indictment leveled against 13 Russians for interfering with the 2016 election had not accused him or anyone around him of wrongdoing. 'No collusion' was his refrain. But once ensconced at his Florida estate on Friday, Mr. Trump, facing long hours indoors as he avoided breezy rounds of golf after last week's school shooting a few miles away, began watching TV. The president's mood began to darken as it became clearer to him that some commentators were portraying the indictment as nothing for him to celebrate, according to three people with knowledge of his reaction. Those commentators called it proof that he had not won the election on his own, a particularly galling, if not completely accurate, charge for a president long concerned about his legitimacy. What followed was a two-day Twitter tirade that was unusually angry and defiant even by Mr. Trump's standards. In his tweets on Sunday, Mr. Trump sought to shift the blame to Democrats for Russia's meddling, saying that President Barack Obama had not done enough to stop the interference. The president denied — despite the ample evidence to the contrary — that he had ever suggested that Moscow might not have been involved. He called Representative Adam B. Schiff of California, the top Democrat on the House Intelligence Committee, a 'monster.' And he asserted that the Russians were 'laughing their asses off' because the efforts to investigate and combat Moscow's meddling had only given the Russians what they wanted." See also, Trump lashes out over Russia probe in angry and error-laden tweetstorm, The Washington Post, Josh Dawsey and Philip Rucker, Sunday, 18 February 2018. See also, Fact-checking Trump's error-filled tweetstorm about the Russia investigation, The Washington Post, Glenn Kessler, Sunday, 18 February 2018. See also, Trump Falsely Claims, 'I Never Said Russia Did Not Meddle,' The New York Times, Linda Qiu, Sunday, 18 February 2018. See also, Top U.S. officials tell the world to ignore Trump's tweets, Michael Birnbaum and Griff Witte, Sunday, 18 February 2018.
Advice from Emma Gonzalez, a survivor of the Florida school shooting: It's time to start ignoring Trump, The Washington Post, Alex Horton, Sunday, 18 February 2018: "At this moment in a fierce, ongoing debate over the future of gun policy in the United States, the voice of high school senior Emma Gonzalez seems to boom louder than those of the National Rifle Association and President Trump. 'We are going to be the kids you read about in textbooks. Not because we're going to be another statistic about mass shooting in America … we are going to be the last mass shooting,' the Marjory Stoneman Douglas High School student told hundreds of classmates, teachers and supporters on Saturday at a federal courthouse in Fort Lauderdale, three days after a gunman killed 17 people at the school in Parkland, Fla. On Sunday, Gonzalez, 18, who appeared on cable news shows to discuss how the country could respond to gun violence, was asked about Trump's criticism of the FBI on Twitter for failing to act on tips related to shooting suspect Nikolas Cruz. Gonzalez said the president was trying to blame others. 'The best thing for us to do is ignore him and to continue fighting our fight, the fight he refuses to acknowledge,' she said, calling Trump's words 'disgraceful.' Gonzalez's fiery speech has quickly become emblematic of a potentially new strain of furious advocacy. If the Sandy Hook massacre was marked by parents who responded to the horror of losing young children by championing gun restrictions on their behalf, the Parkland students have sparked a roaring teenage indictment of gun advocates and politicians at the center of immovable policies to keep guns in the reach of mass killers."
Students plan protests and a 'March for Our Lives' in Washington on 24 March to demand gun control after mass shooting at Marjory Stoneman Douglas High School in Parkland, Florida, Reuters, Zachary Fagenson and Katanga Johnson, Sunday, 18 February 2018: "Stunned by the deadliest high school shooting in U.S. history, students mobilized across the country on Sunday to organize rallies and a national walkout in support of stronger gun laws, challenging politicians they say have failed to protect them. Students from Marjory Stoneman Douglas High School, where a former student is accused of murdering 17 people on Wednesday using an assault-style rifle, joined others on social media to plan the events, including a Washington march…. Students from the Florida high school are planning a 'March for Our Lives' in Washington on March 24 to call attention to school safety and ask lawmakers to enact gun control. They also plan to rally for gun control, mental health issues and school safety on Wednesday [21 February] in Tallahassee, the state capital. The students were expected to meet with a lawmaker who is seeking to ban the sale of assault-style weapons like the AR-15 allegedly used in the school shooting."
How Political Pessimism Helps Doom Tougher Gun Laws: Saying 'nothing will change' has empowered the NRA and ignores its declining punch. ProPublica, Alec MacGillis, Sunday, 18 February 2018: "It's predictable after every new mass-shooting horror: The political right's reflexive call for 'thoughts and prayers,' which is then mocked by people who favor more gun restrictions for lacking any accompanying ideas for preventing future killings. But there's an equally predictable refrain on the center-left and in the media, too: 'Once again, nothing will be done.' Barely had the death toll of 17 been announced last week after the shooting at a high school in Parkland, Florida than The Washington Post declared, 'The gun debate is going nowhere quickly after Parkland.' CNN offered: 'Amid continued string of mass shootings, gun control going nowhere in Congress.' After 59 concert-goers were mowed down in October, former Democratic congressman Steve Israel put to rest any hope for reform in a New York Times op-ed column titled 'Nothing Will Change After the Las Vegas Shooting.' This fatalism is borne of hard-won experience. Congress has failed repeatedly to pass any gun-control measures after past calamities, even the 2012 massacre of 20 first-graders and six teachers at Sandy Hook Elementary School in Newtown, Connecticut. Yet this world-weary defeatism is self-fulfilling in its own way, and helps explain why Washington hasn't taken action to address the killing. For one thing, such pessimism demoralizes, and dismisses, those who are motivated to fight against gun violence, such as the network of angry moms that sprung up after the Sandy Hook massacre and the organization led by former Arizona congresswoman Gabby Giffords, which have managed to achieve a series of state-level successes even as reform stalls at the national level. For another thing, it lets off the hook those who are opposed to stronger gun laws. Declaring preemptively that any new effort at gun-law reform is doomed spares opponents from even having to make their arguments for protecting the gun lobby. Most importantly, liberal fatalism on gun control overstates the strength of the opposition. The National Rifle Association's influence depends heavily on the perception of its power. By building up the gun lobby as an indomitable force, pessimists are playing directly into its hands."
Richard Gates, Trump's former deputy campaign manager, to plead guilty to fraud-related charges and to testify against Paul Manafort, the lawyer-lobbyist who once managed Trump's campaign, Los Angeles Times, David Willman, Sunday, 18 February 2018: "A former top aide to Donald Trump's presidential campaign will plead guilty to fraud-related charges within days — and has made clear to prosecutors that he would testify against Paul Manafort, the lawyer-lobbyist who once managed the campaign. The change of heart by Trump's former deputy campaign manager Richard Gates, who had pleaded not guilty after being indicted in October on charges similar to Manafort's, was described in interviews by people familiar with the case. 'Rick Gates is going to change his plea to guilty,' said a person with direct knowledge of the new developments, adding that the revised plea will be presented in federal court in Washington 'within the next few days." That individual and others who discussed the matter spoke on condition of anonymity, citing a judge's gag order restricting comments about the case to the news media or public."
Tools of Trump's Longtime Lawyer and All-Around Fixer, Michael D. Cohen: Hush Money Payouts, Intimidation, and the Tabloids, The New York Times, Jim Rutenberg, Megan Twohey, Rebecca R. Ruiz, Mike McIntire, and Maggie Haberman, Sunday, 18 February 2018: "As accounts of past sexual indiscretions threatened to surface during Donald J. Trump's presidential campaign, the job of stifling potentially damaging stories fell to his longtime lawyer and all-around fixer, Michael D. Cohen. To protect his boss at critical junctures in his improbable political rise, the lawyer relied on intimidation tactics, hush money and the nation's leading tabloid news business, American Media Inc., whose top executives include close Trump allies. Mr. Cohen's role has come under scrutiny amid recent revelations that he facilitated a payment to silence a porn star, but his aggressive behind-the-scenes efforts stretch back years, according to interviews, emails and other records. They intensified as Mr. Trump's campaign began in the summer of 2015, when a former hedge-fund manager told Mr. Cohen that he had obtained photographs of Mr. Trump with a bare-breasted woman. The man said Mr. Cohen first blew up at him, then steered him to David J. Pecker, chairman of the tabloid company, which sometimes bought, then buried, embarrassing material about his high-profile friends and allies. In early 2016, after a legal affairs website uncovered old court cases in which a female former Trump business partner had accused him of sexual misconduct, Mr. Cohen released a statement suggesting that the woman, Jill Harth, 'would acknowledge' that the story was false. Ms. Harth said the statement was made without her permission, and that she stands by her claims. It was not the last time Mr. Cohen would present a denial on behalf of a woman who had alleged a sexual encounter with Mr. Trump."
Monday, 19 February 2018, Day 396:
Exclusive: Special Counsel Robert Mueller's interest in Jared Kushner grows to include foreign financing efforts, CNN, Shimon Prokupecz, Kara Scannell, and Gloria Borger, Monday, 19 February 2018: "Special counsel Robert Mueller's interest in Jared Kushner has expanded beyond his contacts with Russia and now includes his efforts to secure financing for his company from foreign investors during the presidential transition, according to people familiar with the inquiry. This is the first indication that Mueller is exploring Kushner's discussions with potential non-Russian foreign investors, including in China. US officials briefed on the probe had told CNN in May that points of focus related to Kushner, the White House senior adviser and son-in-law of President Donald Trump, included the Trump campaign's 2016 data analytics operation, his relationship with former national security adviser Michael Flynn, and Kushner's own contacts with Russians. Mueller's investigators have been asking questions, including during interviews in January and February, about Kushner's conversations during the transition to shore up financing for 666 Fifth Avenue, a Kushner Companies-backed New York City office building reeling from financial troubles, according to people familiar with the special counsel investigation. It's not clear what's behind Mueller's specific interest in the financing discussions. Mueller's team has not contacted Kushner Companies for information or requested interviews with its executives, according to a person familiar with the matter. During the presidential transition, Kushner was a lead contact for foreign governments, speaking to 'over fifty contacts with people from over fifteen countries,' according to a statement he gave to congressional investigators."
Donald Trump Jr. to give foreign policy speech while on 'unofficial' business trip to India, The Washington Post, Annie Gowen, Monday, 19 February 2018: "The president's eldest son, Donald Trump Jr., is making what has been dubbed an unofficial visit to India to promote his family's real estate projects. But he's also planning to deliver a foreign policy speech on Indo-Pacific relations at an event with Indian Prime Minister Narendra Modi…. News that the Trump Organization would be offering buyers in the Trump Tower the chance to meet the president's son sparked criticism of potential conflicts of interest, and the fact that Trump Jr. will be giving a foreign policy speech while on a private business trip complicates the matter further, ethics experts said. The senior Trump did not divest himself of his businesses when he was elected president. Rather, he turned the day-to-day operations over to his older sons, Don Jr. and Eric, to run. Eric Trump told The Washington Post last year that 'the company and policy and government are completely separated. We have built an unbelievable wall in between the two.' Watchdog groups disagree. 'Trump's company is literally selling access to the president's son overseas,' said Jordan Libowitz, the communications director for Citizens for Responsibility and Ethics in Washington, which is frequently critical of the first family. 'For many people wanting to impact American policy in the region, the cost of a condo is a small price to pay to lobby one of the people closest to the president, far away from watchful eyes.' Critics have often complained of the high cost of Secret Service agents accompanying the Trump children on private business trips, straining the agency's budget. The Trump Organization's spokesman did not return requests for comment."
New Pennsylvania map gives Democrats big boost in midterms, Politico, Elena Schneider, Monday, 19 February 2018: "Democrats' hopes of winning the House this fall got a boost Monday with the release of a new congressional-district map in Pennsylvania that could help the party pick up several seats in the battleground state. Under the previous map, drawn by a Republican Legislature in 2011 and approved by the then-Republican governor, Republicans won 13 of the state's 18 congressional districts in 2016, when President Donald Trump carried 12 of the 18 districts. But early estimates of the new, court-drawn map suggest there are now 10 Trump seats — opening the door for Democrats to inch closer to the House majority when voters go to the polls this November. The extra Democratic-leaning seats are primarily in the Philadelphia suburbs…. Republican legislative leaders are expected to appeal the court-drawn map. State Senate President Pro Tempore Joe Scarnati and state House Speaker Mike Turzai said they 'anticipate further action in federal court' in a statement released Monday evening. 'Implementation of this map would create a constitutional crisis where the Pennsylvania Supreme Court is usurping the authority of the Legislative and Executive branches,' Scarnati and Turzai's statement says. 'This map illustrates that the definition of fair is simply code for a desire to elect more Democrats.'"
How the Survivors of the Massacre at Marjory Stoneman Douglas High in Parkland, Florida Began the Never Again Movement, The New Yorker, Emily Witt, Monday, 19 February 2018: "By Sunday [18 February], only four days after the school shooting at Marjory Stoneman Douglas High School, in Parkland, Florida, the activist movement that emerged in its aftermath had a name (Never Again), a policy goal (stricter background checks for gun buyers), and a plan for a nationwide protest (a March for Our Lives, scheduled for March 24th). It also had a panel of luminary teens who were reminding America that the shooting was not a freak accident or a natural disaster but the result of actual human decisions. The funerals continued in Parkland and surrounding cities—for the students Jaime Guttenberg and Joaquin Oliver and Alex Schachter and the geography teacher Scott Beigel—with attendance sometimes surpassing a thousand people. On a local level, at least, the activism did not overshadow the grieving. The tragedy affected this student body of more than three thousand people in different ways: some students lost their closest friends, others hallway acquaintances. And the student leaders knew, with the clarity of thought that had distinguished them from the beginning, that the headline-industrial complex granted only a very narrow window of attention. Had they waited even a week to start advocating for change, the reporters would have gone home."
CHART: How Have Your Members of Congress Voted on Gun Bills? NPR, Danielle Kurtzleben, Monday, 19 February 2018: "While the president and members of Congress consider how to respond to the Florida shooting [of 17 people at Marjory Stoneman Douglas High School in Parkland, Florida on Wednesday, 14 February 2018], the tool [in this article] allows you to see how your state's representatives and senators have voted on major gun legislation over the past two-and-a-half decades. Because some bills aim to loosen gun restrictions (such as the February 2017 bill to ease restrictions on mentally ill people's ability to get firearms) and some bills aim to tighten them (Dianne Feinstein's 2016 amendment to stop people on the terrorist watch list from getting guns), we have color-coded people's votes in terms of whether they — broadly speaking — voted to increase or decrease gun restrictions."
Is anyone listening? Trump accuser Rachel Crooks keeps telling her story, hoping someone will finally listen, The Washington Post, Eli Saslow, Monday, 19 February 2018: "She believed her best chance to be heard was through sheer repetition, so Rachel Crooks took her seat at the dining table and prepared to tell the story again. She was used to difficult audiences, to skeptics and Internet trolls who flooded her Facebook page with threats, but this was a generous crowd: a dozen women, all friends of her aunt, gathered for a casual dinner party on a Friday night. The hostess turned off the music, clanked a fork against her wineglass and gestured to Crooks. 'Would you mind telling us about the famous incident?' she asked. 'Not the sound-bite version, but the real version.'  'The real version,' Crooks said, nodding back. She took a sip of water and folded a napkin onto her lap. 'It all happened at Trump Tower,' she said. 'I had just moved to New York, and I was working as a secretary for another company in the building. That's where he forced himself on me.' Crooks, 35, had been publicly reliving this story for much of the past two years, ever since she first described it in an email to the New York Times several months before the 2016 election. 'I don't know if people will really care about this or if this will matter at all,' she had written then, and after Donald Trump's election she had repeated her story at the Women's March, on the 'Today' show and at a news conference organized by women's rights attorney Gloria Allred. Crooks had spoken to people dressed in #MeToo sweatshirts and to her rural neighbors whose yards were decorated with Trump signs. In early February, she launched a campaign to become a Democratic state representative in Ohio, in part so she could share her story more widely with voters across the state. And yet, after dozens of retellings, she still wasn't sure: Did people really care? Did it matter at all? Despite her story, and the similar stories of more than a dozen other women, nothing had changed. Trump, who had denied all of the accusations, was still president of the United States, and Crooks was still circling back to the same moments on Jan. 11, 2006, that had come to define so much about her life."
Fact-Checking Facebook Executive Rob Goldman's Comments on Russian Disinformation Campaign in the 2016 Presidential Election, The New York Times, Sheera Frenkel, Monday, 19 February 2018: "Rob Goldman, vice president for ads at Facebook, posted an eight-part thread on Twitter late Friday about his company's role in Russian disinformation — and quickly caused a firestorm. In his messages, Mr. Goldman discussed the indictment of 13 Russians and three companies accused of carrying out a scheme to subvert the 2016 election. Facebook was frequently mentioned in the indictment as the main tech tool that the Russians had used to tilt the election in favor of Donald J. Trump. Mr. Goldman defended Facebook in his tweets, saying that the Russian-bought ads on the social network were not primarily aimed at swaying the vote result. His posts went viral on Saturday when President Trump cited them as proof that Russia's disinformation campaign was about something other than giving him an election victory." See also, Facebook Executive Rob Goldman Apologizes to His Company–and to Special Counsel Robert Mueller, Wired, Nicholas Thompson, Monday, 19 February 2018.
Tuesday, 20 February 2018, Day 397:
Supreme Court Declined to Hear a Second Amendment Challenge to a California Law that Imposes a 10-Day Waiting Period on Firearms Purchases, The New York Times, Adam Liptak, Tuesday, 20 February 2018: "The Supreme Court on Tuesday declined to hear a Second Amendment challenge to a California law that imposes a 10-day waiting period on firearms purchases. As is their custom, the justices gave no reasons for deciding not to hear the case. The court has turned away many Second Amendment cases in recent years, to the frustration of gun-rights groups and some conservative justices. Justice Clarence Thomas filed an impassioned 14-page dissent in the case, Silvester v. Becerra, No. 17-342. 'As evidenced by our continued inaction in this area,' he wrote, 'the Second Amendment is a disfavored right in this court.' In 2008, in District of Columbia v. Heller, the Supreme Court ruled that the Second Amendment protects an individual right to keep guns at home for self-defense. Since then, the court has said little about what other laws may violate the Second Amendment. In the lower courts, few challenges to gun control laws since the Heller decision have succeeded. The California law at issue in the new case was upheld by the United States Court of Appeals for the Ninth Circuit, in San Francisco, which accepted the state's arguments that the waiting period was justified by the need to conduct background checks and the desirability of a 'cooling off' period for gun buyers inclined to commit immediate violence."
How strictly are guns regulated where you live? The Washington Post, Leslie Shapiro, Sahil Chinoy, and Aaron Williams, updated on Tuesday, 20 February 2018: "In the United States, firearm-related injuries, including suicides, homicides and accidental shootings, killed 38,700 people in 2016, according to the Centers for Disease Control and Prevention, up from 33,600 in 2014. Despite the rising death toll, laws regulating firearms are an inconsistent patchwork, with little federal oversight. Many of the laws regulating access to firearms have been passed at the state level, with few federal regulations that apply to the whole country. Most often these state laws are intended to prevent certain individuals from obtaining guns or limit access to particular types of weapons, such as assault rifles. Of the seven types of regulations we looked at, no single restriction has been enacted in all 50 states. We looked at seven types of gun control enacted at the state level: red flag laws, relinquishment laws, assault weapons bans, high-capacity magazine bans, gun possession prohibitions for high-risk individuals, gun possession prohibitions for individuals with domestic violence convictions and mandatory background checks."
Right-Wing Media Uses Parkland Shooting as Conspiracy Fodder, The New York Times, Michael M. Grynbaum, Tuesday, 20 February 2018: "The teenagers of Marjory Stoneman Douglas High School in Parkland, Fla., who a week ago lost 17 of their classmates and school staff members in a mass shooting, have emerged as passionate advocates for reform, speaking openly of their anger in the hope of forcing a reckoning on guns. But in certain right-wing corners of the web — and, increasingly, from more mainstream voices like Rush Limbaugh and a commentator on CNN — the students are being portrayed not as grief-ridden survivors but as pawns and conspiracists intent on exploiting a tragedy to undermine the nation's laws. In these baseless accounts, which by Tuesday had spread rapidly on social media, the students are described as 'crisis actors,' who travel to the sites of shootings to instigate fury against guns. Or they are called F.B.I. plants, defending the bureau for its failure to catch the shooter. They have been portrayed as puppets being coached and manipulated by the Democratic Party, gun control activists, the so-called antifa movement and the left-wing billionaire George Soros. The theories are far-fetched. But they are finding a broad and prominent audience online. On Tuesday, the president's son Donald J. Trump Jr. liked a pair of tweets that accused David Hogg, a 17-year-old who is among the most outspoken of the Parkland students, of criticizing the Trump administration in an effort to protect his father, whom Mr. Hogg has described as a retired F.B.I. agent."
Trump Moves to Regulate 'Bump Stock' Devices, The New York Times, Michael D. Shear, Tuesday, 20 February 2018: "President Trump — under pressure from angry, grieving students from a Florida high school where a gunman killed 17 people last week — ordered the Justice Department on Tuesday to issue regulations banning so-called bump stocks, which convert semiautomatic guns into automatic weapons like those used last year in the massacre of concertgoers in Las Vegas. A day earlier, Mr. Trump signaled that he was open to supporting legislation that would modestly improve the national gun background check system, and on Tuesday night, he posted on Twitter that Democrats and Republicans 'must now focus on strengthening Background Checks!' But Mr. Trump's first embrace as president of any gun control measures was dismissed by gun control supporters as minor. The National Rifle Association supports the background check legislation and also backs bump stock regulation, although not an outright ban.… In Florida on Tuesday, the Republican-controlled State House rejected an effort to immediately consider a bill to ban large-capacity magazines and the type of assault rifles used in last week's attack, even as students from Stoneman Douglas High School watched from the gallery…. Senator Christopher S. Murphy, Democrat of Connecticut, who sponsored the latest background check measure with Senator John Cornyn, Republican of Texas, said he was unimpressed by Mr. Trump's openness to it. 'Let's not pretend this is some huge concession on his part,' he said. 'If this is all the White House is willing to do to address gun violence, it's wholly insufficient.' The background check bill, which seeks to improve the existing database used to prevent gun purchases by criminals and the mentally ill, is a small nod in the direction of gun control that does nothing to close loopholes that allow millions of gun sales without a background check. Last year, N.R.A. officials said they were fine with it."
U.S. is separating immigrant parents and children to discourage others from crossing the border illegally or attempting to request asylum, activists say, Los Angeles Times, Molly Hennessy-Fiske, Tuesday, 20 February 2018: "Thousands of parents who crossed illegally into the U.S. in recent years have been held with their children at immigration detention centers. But the case of a Brazilian woman and her son illustrates what migrant advocates call a harsher approach to immigration enforcement that aims to separate parents and children. She's being held in Texas, while her son was taken to a shelter in Illinois. The unspoken goal, advocates say, is to discourage parents from crossing illegally or attempting to request asylum. The Brazilian mother — who asked to be identified only as Jocelyn because she was fleeing domestic violence — entered the U.S. last August with her 14-year-old son, who she said was being threatened by gangs. They hoped to apply for asylum. Migrant families like Jocelyn's are usually processed by immigration courts, an administrative process. Such families are detained together or released with notices to appear at later court proceedings. President Trump promised to end the practice, dismissing it as 'catch and release.'"
Trump Tries to Shift Blame to Obama for Not Countering Russian Meddling in the 2016 Presidential Election, The New York Times, Mark Landler, Tuesday, 20 February 2018: "President Trump, who spent months belittling charges that Russia meddled in the 2016 election, has managed to revive questions about how his predecessor, President Barack Obama, handled suspicions about Russia in the months before the election. Some former Obama officials now confess to misgivings about Mr. Obama's reluctance to act, or speak out more forcefully, even as the evidence piled up during the spring and summer of 2016 that the Russians had hacked the Democratic National Committee and were behind the leak of damaging emails about Hillary Clinton. Yet the officials say the indictment last week of 13 Russians by the special counsel, Robert S. Mueller III, does not suggest that Mr. Obama could have prevented the Russian campaign. The evidence uncovered in this phase of the investigation, they noted, is about Russia's information warfare, not its hacking, and the government does not control what flows into the social media accounts of American citizens. The White House press secretary, Sarah Huckabee Sanders, insisted that Mr. Trump would not tolerate Russian interference in elections. Such meddling, she said, occurred during the previous administration. Mr. Trump himself tweeted, 'I have been much tougher on Russia than Obama, just look at the facts.' The facts suggest otherwise, which made Mr. Trump's latest attack on Mr. Obama seem disingenuous. Mr. Trump has dismissed Russia's interference in the election as a hoax, asserting that it could have been carried out by China, a guy from New Jersey or "somebody sitting on their bed who weighs 400 pounds." He said that President Vladimir V. Putin denied that Russia was involved and that he was inclined to believe him."
Attorney General Jeff Sessions convenes cyber task force in part to explore election interference, The Washington Post, Matt Zapotosky, Tuesday, 20 February 2018: "Attorney General Jeff Sessions on Tuesday announced he is convening a task force that will focus on cybersecurity, including efforts to interfere in U.S. elections. The announcement from the country's top law enforcement official comes on the heels of a special counsel indictment Friday that alleged a group of Russian Internet trolls ran an extensive, years-long campaign to trick American voters in the run-up to the 2016 election. The indictment accused 13 individuals and three companies of engineering an online campaign to push voters against Democratic candidate Hillary Clinton and toward her opponent, Donald Trump…. The Justice Department said the task force will be chaired by a senior official appointed by Deputy Attorney General Rod J. Rosenstein, and it will have representatives from the department's Criminal Division, National Security Division, the FBI and several other Justice Department components. Sessions ordered the task force to submit a report with initial recommendations by June 30."
Jared Kushner, Trump's Son-In-Law and Senior Adviser, Is Resisting Giving Up His Access to Highly Classified Information, Prompting an Internal Struggle with John F. Kelly, the White House Chief of Staff, The New York Times, Julie Hirschfeld Davis and Maggie Haberman, Tuesday, 20 February 2018: "Jared Kushner, President Trump's son-in-law and senior adviser, is resisting giving up his access to highly classified information, prompting an internal struggle with John F. Kelly, the White House chief of staff, over who should be allowed to see some of the nation's most sensitive secrets, according to White House officials and others briefed on the matter. Mr. Kushner is one of dozens of White House officials operating under interim security clearances because of issues raised by the F.B.I. during their background checks, according to the officials, who spoke on the condition of anonymity to discuss the clearances. The practice has drawn added scrutiny because of Rob Porter, the former staff secretary who resigned under pressure this month after domestic abuse allegations against him became public. Mr. Porter's post entailed handling and reviewing the flow of documents to and from the president, which routinely includes highly classified material. He had been allowed to continue in the job for more than a year with a stopgap clearance even though the F.B.I. had informed the White House of the damaging accusations against him. Mr. Kushner's clearance has afforded him access to closely guarded information, including the presidential daily brief, the intelligence summary Mr. Trump receives every day, but it has not been made permanent, and his background investigation is still pending after 13 months serving in Mr. Trump's inner circle."
Alex van der Zwaan, Former Skadden Lawyer, Pleads Guilty to Lying in the Russia Investigation About a Conversation with Rick Gates, a Former Trump Campaign Aide, The New York Times, Sharon La Franiere and Kenneth P. Vogel, Tuesday, 20 February 2018: "The son-in-law of a Russia-based billionaire admitted on Tuesday to lying to investigators about his communications with a former Trump campaign aide. The guilty plea by the defendant, a former lawyer at a powerful New York-based law firm, broadened the scope of the special counsel's inquiry into Russia's election interference. The lawyer, Alex van der Zwaan, a 33-year-old Dutch citizen, acknowledged in federal court in Washington that he lied to prosecutors about a September 2016 conversation with Rick Gates, the former Trump aide, over work they did together for a Ukrainian political party aligned with Russia. He also admitted that he deleted records of email exchanges that prosecutors had sought. He faces up to five years in prison but said in court that he expected to serve six months or less. Mr. van der Zwaan's decision to plead guilty to a felony charge could intensify pressure on both Mr. Gates and on Paul Manafort, Mr. Gates's longtime business partner and the president's former campaign chairman. Both were charged in the fall with laundering money and other crimes related to consulting work they did for the Ukrainian political party headed by former President Viktor F. Yanukovych. They have pleaded not guilty. It also focused attention on Mr. van der Zwaan's former law firm, Skadden, Arps, Slate, Meagher & Flom, where he worked on a Ukrainian project steered by Mr. Gates and Mr. Manafort. In a statement, Skadden, a powerful international corporate law firm, said it fired Mr. van der Zwaan last year and was cooperating with the investigation."
Trump encourages Pennsylvania Republicans to challenge new congressional districts drawn by Pennsylvania's Supreme Court, The Washington Post, Jenna Johnson, Tuesday, 20 February 2018: "President Trump on Tuesday encouraged Republicans in Pennsylvania to challenge the way that the state's Supreme Court redrew congressional districts to more closely reflect the partisan composition of the state, saying that the original districts drawn by Republicans were 'correct.' As part of a gerrymandering case, the court created a map that's more compact and splits fewer counties and municipal areas than the Republican map, which has been used in the past three congressional elections. Analysts predict that the new boundaries could allow Democrats to pick up several U.S. House seats."
Trump Administration Proposes New Rules that Would Make it Much Easier for Consumers to Buy Health Insurance Policies that Do Not Comply with Coverage Requirements of the Affordable Care Act, The New York Times, Robert Pear, Tuesday, 20 February 2018: "The Trump administration took another swipe at the Affordable Care Act on Tuesday, proposing new rules that would make it much easier for consumers to buy less expensive health insurance policies that do not comply with coverage requirements of the law. Under current rules, such 'short-term, limited-duration insurance' cannot last for more than three months. Under the proposal, the limit would be 364 days. The move carries out an executive order by President Trump, who said the change would benefit consumers because 'short-term, limited-duration insurance is exempt from the onerous and expensive insurance mandates and regulations' in the Affordable Care Act. Short-term policies are intended for people who are between jobs or need temporary coverage for other reasons. They are generally cheaper than insurance that meets the law's requirements, but they offer significantly less protection to consumers. Insurers often deny short-term policies to people with pre-existing conditions and can charge higher premiums because of such conditions. Short-term policies do not have to provide the 'essential health benefits' that are required by the Affordable Care Act. They may, for example, omit coverage of maternity care, mental health care or addiction treatment. Short-term policies may impose limits on the amount the insurer will pay, but they do not have to cap the patient's out-of-pocket costs. In addition, people who buy short-term medical coverage are not eligible for the subsidies provided to low- and middle-income people who buy insurance through the marketplaces set up under the Affordable Care Act. Democrats denounced the proposal as another attempt by Mr. Trump to sabotage the Affordable Care Act. Republicans called it a potential lifeline for victims of the law who have been priced out of the market."
More Than Twice as Many Women Are Running for Congress in 2018 Compared with 2016, NPR, Danielle Kurtzleben, Tuesday, 20 February 2018: "At latest count, 431 women were running for or were likely to run for the House nationwide — 339 Democrats and 92 Republicans. At this point in 2016, there were fewer than half that: 212. Likewise, 50 women are running for or likely to run for Senate, compared with 25 at this point in 2016. Many have not officially filed for office yet — filing deadlines have not occurred in many states. But thus far, this year is on track to break records."
Wednesday, 21 February 2018, Day 398:
Trump's solution to school shootings: arm teachers with guns, The Guardian, David Smith, Wednesday, 21 February 2018: "Donald Trump has said he will consider a proposal to arm school teachers in an attempt to prevent mass shootings, a move certain to prove fiercely divisive. The US president, holding a listening session at the White House with survivors of last week's Florida school shooting and others affected by gun violence, claimed that allowing airline pilots to carry and conceal guns had demonstrated the measure could be a success. 'It only works when you have people very adept at using firearms, of which you have many,' Trump said during an emotionally searing session on Wednesday that, extraordinarily, was broadcast live on national television. 'It would be teachers and coaches.'" See also, Parents and Students Plead With Trump: 'How Many Children Have to Get Shot?' The New York Times, Julie Hirschfeld Davis, Wednesday, 21 February 2018: "Most of the students and parents invited from the Florida school appeared to support Mr. Trump, many of them prefacing their comments with praise for his leadership. But even fans of the president vented anger and desperation, laying the challenge of responding to the tragedy at his feet." See also, Are you serious about gun control, Mr. Trump? Prove it. The Washington Post, The Editorial Board, Wednesday, 21 February 2018. See also, Florida survivors, lawmakers, and the NRA talk about guns: Highlights, CNN, Brian Ries and Veronica Rocha, Wednesday, 21 February 2018. See also, Florida Senator Marco Rubio and N.R.A. Official Dana Loesch Were Jeered and Lectured on Gun Control During a CNN Town Hall-Style Meeting, The New York Times, Michael D. Shear, Wednesday, 21 February 2018. See also, CNN's Town Hall on Guns and the Unmaking of Marco Rubio, The New Yorker, Evan Osnos, published on Thursday, 22 February 2018: "As a ritual of modern politics, the cable-news 'town hall' is often a slog: curated Americans in tidy rows and their Sunday best; nervous questions; politicians on stools, nodding, and rising to pivot to homilies. After a few minutes of CNN's town hall with students and parents from Marjory Stoneman Douglas High School, it was clear that, this time, the formula was off—in a powerful, revealing way. Fred Guttenberg, a father whose fourteen-year-old daughter, Jaime, was one of seventeen people shot to death last Wednesday, fixed his gaze on one of his two U.S. senators, Marco Rubio—a Republican with an A+ rating from the National Rifle Association. Guttenberg said that Rubio's comments about the shooting 'and those of your President this week have been pathetically weak.' The audience erupted in furious agreement—an angry, standing ovation. Rubio—ashen, unmanned—had no response…. As a moment in American politics, the pummelling of Rubio felt like an expression of collective rage at the falseness of so much that happens in Washington: the pivot, the dodge, the pallid follow-up question. Authenticity has rarely been more sought after in our public life—and, at once, so elusive. Accountability—the knowledge that the men and women we elect will act, foremost, in our interest and not that of their donors—has become a civic myth. Until a week ago, the students and parents of Marjory Stoneman Douglas High School never intended to be part of politics in this way, so they reject its pieties and rhythms. In several minutes on a weeknight, they laid bare Rubio's central political flaw—inauthenticity—more vividly than I ever could in a magazine profile." See also, 11 of the Most Dramatic Moments in a Day of Confrontation Over Guns, The New York Times, Matthew Haag and Matt Stevens, Wednesday, 21 February 2018. See also, 'There's reason for hope': Stephen Colbert praises Parkland students' campaign for gun reform, The Washington Post, Sonia Rao, Wednesday, 21 February 2018. See also, Florida House of Representatives declares pornography a 'public health risk.' Guns? Not so much. The Washington Post, Valerie Strauss. See also, The right-wing sliming of Douglas High students can't be ignored. It's too disgusting for that. The Washington Post, Margaret Sullivan, Wednesday, 21 February 2018. See also, How a survivor of the Florida school shooting became the victim of an online conspiracy, The Washington Post, Craig Timberg, Elizabeth Dwoskin, Abby Ohlheiser, and Andrew Ba Tran, Wednesday, 21 February 2018. See also, NRATV, the National Rifle Association's Online Video Channel, Is Where the N.R.A. Speaks First and Loudest. It has become a little-noticed but vital forum for the dissemination of some of the most strident pro-gun messaging in politics. The New York Times, Jeremy W. Peters and Katie Benner, Wednesday, 21 February 2018. See also, This photo of Trump's notes captures his empathy deficit better than anything, The Washington Post, Aaron Blake, Wednesday, 21 February 2018: "President Trump held a worthwhile listening session Wednesday featuring a range of views on how to combat gun violence in schools. And while Trump's at-times-meandering comments about arming teachers will certainly raise eyebrows, for the most part he did listen. Thanks in part, it seems, to a helpful little reminder. Washington Post photographer Ricky Carioti captured [an] image of Trump's notes…. Yep, right there at No. 5 is a talking point about telling those present that he was actually listening to them. After what appear to be four questions he planned to ask those assembled, No. 5 is an apparent reminder for Trump to tell people, 'I hear you.' Even No. 1 is basically a reminder that Trump should empathize. 'What would you most want me to know about your experience?' the card reads. So two-fifths of this card is dedicated to making sure the president of the United States assured those assembled that he was interested in what they had to say and their vantage points." See also, What Do Jotted Talking Points Say About Trump's Empathy? The New York Times, Julie Hirschfeld Davis, published on Thursday, 22 February 2018: "For more than an hour on Wednesday, President Trump listened quietly to entreaties for action, personal stories of grief and loss, and expressions of raw anger, clutching a white notecard with talking points written on it. 'I hear you,' one said. 'What would you most want me to know about your experience?' said another. Mr. Trump's use of notes, captured by news photographers who covered the extraordinary listening session with parents, students and teachers who lost loved ones in the school shooting in Parkland, Fla., was not unusual. But the nature of Mr. Trump's written prompts was atypical. Composed beneath a heading that read 'The White House,' they seemed to suggest that the president needed to be reminded to show compassion and understanding to traumatized survivors, an impression that Mr. Trump has sometimes fed with public reactions to national tragedies that were criticized as callous."
Trump Attacks Obama and His Own Attorney General, Jeff Sessions, Over the Russia Inquiry, The New York Times, Eileen Sullivan, Wednesday, 21 February 2018: "President Trump attacked his own attorney general on Wednesday, asking in a Twitter post why Jeff Sessions has not been investigating Democrats for Russian interference in the 2016 election. In his tweet, Mr. Trump revived his offensive on Mr. Sessions, whom he once called 'beleaguered,' and continued his days-long Twitter comments on the ongoing special counsel's investigation into Russian meddling. It was the latest instance of the president publicly criticizing federal law enforcement. Mr. Trump has been questioning why the Obama administration did not do more to stop Russian interference, and he has said that his administration has been tougher on Russia than that of his predecessor. 'Why aren't they the subject of the investigation?' Mr. Trump asked. The president regularly uses Twitter to question why the Justice Department is not investigating his political opponents. Mr. Trump has denied that Russia was involved in the 2016 election meddling. But an indictment announced last week against 13 Russians and three companies described a sophisticated, multiyear Russian influence campaign designed to sow discord across the American democratic process. On Tuesday, the special counsel, Robert S. Mueller III, announced charges against the 19th person in the sprawling probe that has dogged Mr. Trump's presidency."
State Department officials have been ordered to pare back passages in annual report on global human rights that traditionally discuss women's reproductive rights and discrimination, Politico, Nahal Toosi, Wednesday, 21 February 2018: "State Department officials have been ordered to pare back passages in a soon-to-be-released annual report on global human rights that traditionally discuss women's reproductive rights and discrimination, according to five former and current department officials. The directive calls for stripping passages that describe societal views on family planning, including how much access women have to contraceptives and abortion. A broader section that chronicles racial, ethnic and sexual discrimination has also been ordered pared down, the current and former officials said. The move, believed to have been ordered by a top aide to Secretary of State Rex Tillerson, reflects the Trump administration's rightward turn from the Obama administration on family planning issues. It also appears to highlight the stated desire of Tillerson and President Donald Trump to make human rights a lower priority in U.S. foreign policy. Some career State Department officials — particularly female staffers — are suspicious of the motives behind the changes, which they fear could undermine the report's impact and integrity."
Under Trump, Border Patrol Steps Up Searches Far From the Border, The New York Times, Ron Nixon, Wednesday, 21 February 2018: "Border Patrol officers are working without permission on private property and setting up checkpoints up to 100 miles away from the border under a little-known federal law that is being used more widely in the Trump administration's aggressive crackdown on illegal immigration. In Texas, a rancher has accused the Border Patrol of trespassing after he said he found a surveillance camera the agency placed on his property. In New Hampshire, border officers working with state officials conducted what the American Civil Liberties Union described as illegal drug searches after residents were arrested at immigration checkpoints set up on a major interstate highway. One of the checkpoints was set up just before a local marijuana festival. And recently in Florida, New York and Washington State, Border Patrol officers have been criticized for boarding buses and trains to question riders — mostly American citizens — about their immigration status."
Melania Trump's parents are legal permanent residents, raising questions about whether they relied on 'chain migration,' The Washington Post, Carol D. Leonnig, David Nakamura, and Nick Miroff, Wednesday, 21 February 2018: "The parents of first lady Melania Trump have become legal permanent residents of the United States and are close to obtaining their citizenship, according to people familiar with their status, but their attorney declined to say how or when the couple gained their green cards. Immigration experts said Viktor and Amalija Knavs very likely relied on a family reunification process that President Trump has derided as 'chain migration' and proposed ending in such cases. The Knavses, formerly of Slovenia, are living in the country on green cards, according to Michael Wildes, a New York-based immigration lawyer who represents the first lady and her family."
Thursday, 22 February 2018, Day 399:
Trump Suggests Teachers Get a 'Bit of a Bonus' to Carry Guns, The New York Times, Julie Hirschfeld Davis, Thursday, 22 February 2018: "President Trump on Thursday enthusiastically embraced a National Rifle Association position to arm highly trained teachers to fortify schools against mass shootings like the one last week. Mr. Trump, who said the armed teachers should receive extra pay as an incentive, promoted his idea as demands for stronger gun control intensified across the country. 'You give them a little bit of a bonus, so practically for free, you have now made the school into a hardened target,' Mr. Trump said. The president estimated that 10 percent to 40 percent of school employees would be qualified to handle a weapon — he offered no data for the claim — and said he would devote federal money to training them. Mr. Trump has cycled through a number of proposals — including some gun limits deemed unacceptable by the N.R.A. — in the days since the rampage killed 14 students and three adults last week at Marjory Stoneman Douglas High School in Parkland, Fla. On Thursday, he returned to an idea championed by the gun rights group. 'I don't want teachers to have guns, I want certain highly adept people, people that understand weaponry, guns — if they really have that aptitude,' Mr. Trump said during his second White House meeting in two days to discuss how to respond to the latest school shooting in the United States. He promoted the idea even as a sheriff's deputy who had been the only armed guard at the high school resigned on Thursday after surveillance video showed that he never tried to enter the school to confront the shooter…. As a candidate in 2016, Mr. Trump campaigned with the support of the N.R.A. and has been an ardent advocate of gun rights.… On Thursday, Mr. Trump said he was not in favor of one measure that schools around the nation have increasingly taken to defend themselves and their students against school shooters: holding drills to practice what to do. 'Active shooter drills is a very negative thing,' Mr. Trump said after Pam Stewart, the Florida Department of Education commissioner, mentioned such preparations. 'I don't like it. I'd much rather have a hardened school.' Mr. Trump added that active shooter drills were 'crazy,' and 'very hard on children.' Later, the White House sought to walk back the president's statement, arguing that he was condemning the term 'active shooter' drill, not the practice itself." See also, Trump Blames Gun-Free Zones for School Shootings, Echoing Myth Spread by the National Rifle Association, The Intercept, Robert Mackey, Thursday, 22 February 2018.
Wayne LaPierre, Chief executive of the National Rifle Association, goes on the offensive after Parkland school shooting, assailing media and calling for more armed school security, The Washington Post, Mark Berman and David Weigel, Thursday, 22 February 2018: "After a week of media silence following the school shooting in Florida, the National Rifle Association has gone on the offensive in its first public response to the massacre, pushing back against law enforcement officials, the media, gun-control advocates and calls for stricter gun laws from the teenage survivors of the attack. The gun rights group — a powerful force in American politics — used speeches and videos to try to blunt an emotionally charged wave of calls for new gun restrictions since a gunman armed with an AR-15 rifle killed 17 people at a Parkland, Fla., high school. As the teens who escaped the bloodshed have passionately campaigned for new laws, it appears the politics around the fraught issue of gun control are shifting, with President Trump and some conservative lawmakers expressing a willingness to consider at least modest measures…. LaPierre's speech came on the heels of the NRA releasing a video claiming that 'the mainstream media love mass shootings.' The video argued that members of the media benefit from covering mass shootings and use them 'to juice their ratings and push their agenda.'" See also, National Rifle Association spokeswoman Dana Loesch says 'Many in legacy media love mass shootings,' The Hill, Ben Kamisar, Thursday, 22 February 2018: "National Rifle Association spokeswoman Dana Loesch laid into critics of gun rights during a speech to activists at the Conservative Political Action Conference on Thursday, blaming the FBI for dropping the ball in preventing mass shooters from obtaining weapons and accusing the media of trying to capitalize on mass shootings. 'I'll say it really slowly so all the people on the platform in the back can hear me loud and clear: Many in legacy media love mass shootings,' Loesch said, referring to the media assembled on risers toward the back. 'You guys love it. I'm not saying that you love the tragedy, but I am saying that you love the ratings. Crying white mothers are ratings gold to you and many in the legacy media in the back.'" See also, With Florida Shooting Survivors, N.R.A. Spokeswoman Dana Loesch Holds Back. With Conservatives, It's a Different Story. The New York Times, Daniel Victor, Thursday, 22 February 2018.
BlackRock, the world's largest asset manager, puts gunmakers on notice after Florida school shooting, Reuters, Ross Kerber and Trevor Hunnicutt, Thursday, 22 February 2018: "The world's largest asset manager put U.S. gunmakers on notice on Thursday that it is no longer business as usual in the wake of a shooting that killed 17 at a Florida high school. BlackRock Inc said it will speak with weapons manufacturers and distributors 'to understand their response' to the second-deadliest shooting at a public school in U.S. history, putting pressure on companies such as Sturm Ruger & Company Inc and American Outdoor Brands Corp. BlackRock is the largest shareholder in both gunmakers and has more than $6 trillion in assets under management. It stopped short of saying it would divest its funds of gun companies, however. Underlining how the Valentine's Day massacre at the Florida high school has rattled the finance industry's relationship with gunmakers, First National Bank of Omaha said separately on Thursday it would not renew a contract with the National Rifle Association (NRA) to issue a NRA-branded Visa card. The NRA did not immediately respond to a request for comment."
First National Bank of Omaha and Enterprise Holdings (the Parent Company of Three Rental Car Brands–Enterprise, Alamo, and National) to Cut Ties With the National Rifle Association After Customer Outcry, The New York Times, Tiffany Hsu, Thursday, 22 February 2018: "After a barrage of customer complaints, the First National Bank of Omaha said on Thursday that it would withdraw its National Rifle Association-branded Visa credit card. Several hours later, Enterprise Holdings, the parent company of three rental car brands, Enterprise, Alamo and National, said it was ending a discount program for N.R.A. members. 'Customer feedback has caused us to review our relationship with the N.R.A.,' Kevin C. Langin, a First National Bank of Omaha spokesman, said in a statement. 'As a result, First National Bank of Omaha will not renew its contract with the National Rifle Association to issue the N.R.A. Visa Card.'… Many of the bank's customers had used social media to threaten to stop doing business with the company if it maintained its ties to the firearms trade group."
Justice Department to Prioritize Prosecutions for Lying in Gun Background Checks, The New York Times, Ali Watkins and Katie Benner, Thursday, 22 February 2018: "The Justice Department plans to ask United States attorneys to prioritize the prosecutions of prospective gun buyers who lie on federal background check forms, according to two law enforcement officials briefed on the decision. The request, part of a larger set of recommendations by the Justice Department expected to be announced in the coming days, would essentially enforce existing laws that govern gun purchases. It allows the Trump administration to take action on gun-related violence without riling opponents of more restrictive gun policies."
What I Saw Treating the Victims of the Shooting at Marjory Stoneman Douglas High School Should Change the Debate on Guns, The Atlantic, Heather Sher, Thursday, 22 February 2018: "As I opened the CT scan last week to read the next case, I was baffled. The history simply read 'gunshot wound.' I have been a radiologist in one of the busiest trauma centers in the nation for 13 years, and have diagnosed thousands of handgun injuries to the brain, lung, liver, spleen, bowel, and other vital organs. I thought that I knew all that I needed to know about gunshot wounds, but the specific pattern of injury on my computer screen was one that I had seen only once before. In a typical handgun injury that I diagnose almost daily, a bullet leaves a laceration through an organ like the liver. To a radiologist, it appears as a linear, thin, grey bullet track through the organ. There may be bleeding and some bullet fragments. I was looking at a CT scan of one of the victims of the shooting at Marjory Stoneman Douglas High School, who had been brought to the trauma center during my call shift. The organ looked like an overripe melon smashed by a sledgehammer, with extensive bleeding. How could a gunshot wound have caused this much damage?… Routine handgun injuries leave entry and exit wounds and linear tracks through the victim's body that are roughly the size of the bullet. If the bullet does not directly hit something crucial like the heart or the aorta, and they do not bleed to death before being transported to our care at a trauma center, chances are, we can save the victim. The bullets fired by an AR-15 are different; they travel at higher velocity and are far more lethal. The damage they cause is a function of the energy they impart as they pass through the body. A typical AR-15 bullet leaves the barrel traveling almost three times faster than, and imparting more than three times the energy of, a typical 9mm bullet from a handgun. An AR-15 rifle outfitted with a magazine with 50 rounds allows many more lethal bullets to be delivered quickly without reloading. I have seen a handful of AR-15 injuries in my career. I saw one from a man shot in the back by a SWAT team years ago. The injury along the path of the bullet from an AR-15 is vastly different from a low-velocity handgun injury. The bullet from an AR-15 passes through the body like a cigarette boat travelling at maximum speed through a tiny canal. The tissue next to the bullet is elastic—moving away from the bullet like waves of water displaced by the boat—and then returns and settles back. This process is called cavitation; it leaves the displaced tissue damaged or killed. The high-velocity bullet causes a swath of tissue damage that extends several inches from its path. It does not have to actually hit an artery to damage it and cause catastrophic bleeding. Exit wounds can be the size of an orange."
Four Northeast States (New York, New Jersey, Connecticut, and Rhode Island) Pledge to Share Gun Safety Data, The New York Times, Benjamin Mueller, Thursday, 22 February 2018: "Four states in the Northeast with relatively strong gun laws banded together on Thursday to form a gun safety coalition, filling what the states called a vacuum of federal action by pledging to share registries of people prohibited from owning firearms in individual states. The states — New York, New Jersey, Connecticut and Rhode Island, all of which have among the lowest rates of gun deaths per capita in the country — will directly share information like the names of people who have been deemed mentally unfit to own a gun, people who have a domestic violence restraining order against them and people who have a warrant out for their arrest. The states will also share details about how guns are trafficked and sold within their borders and designate universities that can collaborate on regional gun violence research, according to a memorandum of understanding signed by the states' governors, all Democrats." Update from Sunday, 25 February 2018: Massachusetts joins coalition of states in the northeast that are sharing gun data about people who are forbidden from purchasing or possessing a firearm within each state, The Boston Globe, Joshua Miller, published on Sunday, 25 November 2018: "Massachusetts is joining a coalition of states that will share data about people who are forbidden from purchasing or possessing a firearm within each state, Governor Charlie Baker said Saturday. The information-sharing group — New York, New Jersey, Rhode Island, Connecticut, and now, Massachusetts — will supplement the federal National Instant Criminal Background Check System, with each state telling the others about people who are disqualified from having a firearm, because of severe mental illness, for example. The states will also work together to track and intercept illegal guns."
Children have changed the US before, braving fire hoses and police dogs for civil rights, The Washington Post, Steven Levingston, Thursday, 22 February 2018: "The school gates were locked. But that didn't keep hundreds of students from crawling up and over the fences, defying their parents, teachers and school principals to march against segregation. It was May 1963 in Alabama, and Birmingham's brutal public safety commissioner, Eugene 'Bull' Connor, was waiting. His police moved in, herding the children into squad cars, paddy wagons and school buses for the trip to jail. When the students kept coming, Connor turned fire hoses on them, knocking the children to the ground and spinning them down the street. To fight the high-powered blasts, some children joined hands trying to keep their balance in a human chain. But the torrents were too fierce; hit by the rocket-bursts of water the kids whirled one way, then the other, dragging down their comrades. The 1963 children's crusade changed history. Now 55 years later, the students of Marjory Stoneman Douglas High in Parkland, Fla., are rising up — staging protests and walkouts in the aftermath of the Feb. 14 slaughter of 17 people at their school."
Arctic temperatures soar 45 degrees above normal, flooded by extremely mild air on all sides, The Washington Post, Jason Samenow, Thursday, 22 February 2018: "While the Eastern United States simmers in some of its warmest February weather ever recorded, the Arctic is also stewing in temperatures more than 45 degrees above normal. This latest huge temperature spike in the Arctic is another striking indicator of its rapidly transforming climate. On Monday and Tuesday, the northernmost weather station in the world, Cape Morris Jesup at the northern tip of Greenland, experienced more than 24 hours of temperatures above freezing according to the Danish Meteorological Institute. 'How weird is that?' tweeted Robert Rohde, a physicist and lead scientist at Berkeley Earth, a non-profit organization that conducts analyses of the Earth's temperature. 'Well it's Arctic winter. The sun set in October and won't be seen again until March. Perpetual night, but still above freezing.'… Temperatures over the entire Arctic north of 80 degrees latitude have averaged about 10 degrees (6 Celsius) above normal since the beginning of the calendar year, sometimes spiking over 25 degrees  (14 Celsius) above normal (the normal temperature is around minus-22, or minus-30 Celsius)." How to Read Today's Big Climate-Change Headline, The New Yorker, Eric Lach, Thursday, 22 February 2018: "This week brought news from the Arctic. 'Arctic temperatures soar 45 degrees above normal, flooded by extremely mild air on all sides,' the Washington Post declared, in a headline…. All sorts of media outlets now regularly cover instances of extreme weather in remote corners of the world. And yet how should readers understand these reports? Are the ups and downs of climate change something to follow in the newspaper, like the Mets or the Yankees? Carolyn Kormann, who writes about climate change for The New Yorker, told me, 'It's not necessarily going to affect you immediately or directly, but the reason that the Washington Post, or anybody, is writing about it is because this is what scientists have been warning is going to happen, and it's happening.' Other examples of extreme weather, such as increased rainfall, or powerful hurricanes, have more indirect connections with the planet's over-all changing climate, but scientists have a lot more confidence about cause and effect when it comes to Arctic temperatures. 'In this instance, no one is reluctant to tie it to climate change,' Kormann said. 'This is climate change.'"
How Trump's Environmental Protection Agency (EPA) is letting polluters off the hook, in one chart. Civil penalties collected by the EPA fell by more than half in Trump's first year in office. Vox, Umair Irfan and Christina Animashaun, Thursday, 22 February 2018: "In his first year as head of the Environmental Protection Agency, Scott Pruitt has made a huge mark, shrinking his agency and repealing as many Obama-era environmental regulations as possible. And as I pointed out last month in this feature story, he's also overseen a drastic slowdown in the day-to-day work of the agency. Key offices remain vacant and the implementation of new environmental rules has stalled, effectively throttling the agency. But one of EPA's most important jobs is to enforce civil penalties for companies that breach limits for hazardous chemicals like sulfur dioxide and hydrochloric acid. And one new measure of Pruitt's foot-dragging that's just emerged is how much money EPA has been collecting from polluters lately. According to a new report from the Environmental Integrity Project, a watchdog group that advocates for enforcement of environmental laws, the amount of fines collected by Trump's EPA has plummeted compared to the agency under the past three presidents in their first year in office."
U.S. Citizenship and Immigration Services Will Remove 'Nation of Immigrants' From Its Mission Statement, The Intercept, Ryan Devereaux, Thursday, 22 February 2018: "The Lead U.S. agency tasked with granting citizenship to would-be Americans is making a major change to its mission statement, removing a passage that describes the United States as a nation of immigrants. In an email sent to staff members Thursday and shared with The Intercept, U.S. Citizenship and Immigration Services Director L. Francis Cissna announced the agency's new mission statement. It reads: 'U.S. Citizenship and Immigration Services administers the nation's lawful immigration system, safeguarding its integrity and promise by efficiently and fairly adjudicating requests for immigration benefits while protecting Americans, securing the homeland, and honoring our values.' USCIS's previous mission statement, still available on the agency's website Thursday, read: 'USCIS secures America's promise as a nation of immigrants by providing accurate and useful information to our customers, granting immigration and citizenship benefits, promoting an awareness and understanding of citizenship, and ensuring the integrity of our immigration system.'" See also, Is America a 'Nation of Immigrants'? Immigration Agency (United States Citizenship and Immigration Services–U.S.C.I.S.) Says No, The New York Times, Miriam Jordan, Thursday, 22 February 2018.
The Trump Administration Says Troops Can Stay in Syria and Iraq Without New Authorization, The New York Times, Charlie Savage, Thursday, 22 February 2018: "The Trump administration has decided that it needs no new legal authority from Congress to indefinitely keep American military forces deployed in Syria and Iraq, even in territory that has been cleared of Islamic State fighters, according to Pentagon and State Department officials. In a pair of letters, the officials illuminated the Trump administration's planning for an open-ended mission of forces in Syria beyond the Islamic State fight. Secretary of State Rex W. Tillerson foreshadowed the plan in a speech last month, saying that troops will stay in Syria to curb Iran and prevent the Syrian government from reconquering rebel-held areas. Though Mr. Tillerson also cited a need to mop up the remnants of the Islamic State and keep from leaving a vacuum in which the group could regenerate, other administration officials put far greater emphasis on the extremists. In the letters, they said that the continued potential threat from the Islamic State provided a legal rationale for the Trump administration to keep American troops deployed there indefinitely."
Human rights group Amnesty International has accused Donald Trump of 'hateful' politics and of being a threat to human rights, BBC, Thursday, 22 February 2018: "'President Trump takes actions that violate human rights at home and abroad,' the group said. Amnesty put Mr Trump in the same group as the leaders of Egypt, Russia, China, the Philippines, and Venezuela. The organisation was launching its annual report, staging the event in Washington for the first time. 'The spectres of hatred and fear now loom large in world affairs, and we have few governments standing up for human rights in these disturbing times,' said Salil Shetty, head of Amnesty. 'Instead, leaders such as al-Sisi, Duterte, Maduro, Putin, Trump and Xi are callously undermining the rights of millions,' referring to the leaders of Egypt, the Philippines, Venezuela, Russia, the US and China. It also called Mr Trump's travel ban – implemented days after he took office – a 'transparently hateful move.'"
Special Counsel Robert Mueller Files New Fraud Charges Against Paul Manafort, Trump's Former Campaign Chairman, and Manafort's Campaign Deputy, Rick Gates, The New York Times, Michael S. Schmidt and Matt Apuzzo, Thursday, 22 February 2018: "Even as he was managing Donald J. Trump's campaign for president, Paul Manafort lied to banks to secure millions of dollars in cash loans as part of a decade-long money laundering scheme, according to charges unsealed by the special counsel on Thursday. Mr. Manafort exaggerated his income by millions of dollars to take out mortgages on homes in SoHo and the Hamptons that he had purchased years earlier in part with income illegally funneled through offshore bank accounts, according to the indictment. The laundered money — which totaled $30 million — came from Mr. Manafort's work as a lobbyist and political consultant to Viktor F. Yanukovych, the Russia-aligned former Ukrainian president. But after Mr. Yanukovych was ousted in 2014 and fled to Russia, Mr. Manafort's income quickly dwindled. The 32-count indictment describes a complex plot that Mr. Manafort then undertook to leverage money from his real estate with the help of his longtime business partner and campaign deputy, Rick Gates. The charges do not involve Mr. Trump or his campaign and are not significantly different from ones filed against the men in October. But they outline new criminal behavior and appear to be the latest attempt by the special counsel, Robert S. Mueller III, to pressure Mr. Manafort and Mr. Gates to cooperate with his inquiry to avoid a lengthy prison sentence. The men have said they have nothing to offer Mr. Mueller on the central question of the investigation: whether any associates of Mr. Trump coordinated with Russia's attempts to disrupt the 2016 election." See also, Special counsel Robert Mueller files new charges against former Trump campaign chairman Paul Manafort and his business partner, Rick Gates, The Washington Post, Devlin Barrett, Rosalind S. Helderman, and Spencer S. Hsu, Thursday, 22 February 2018.