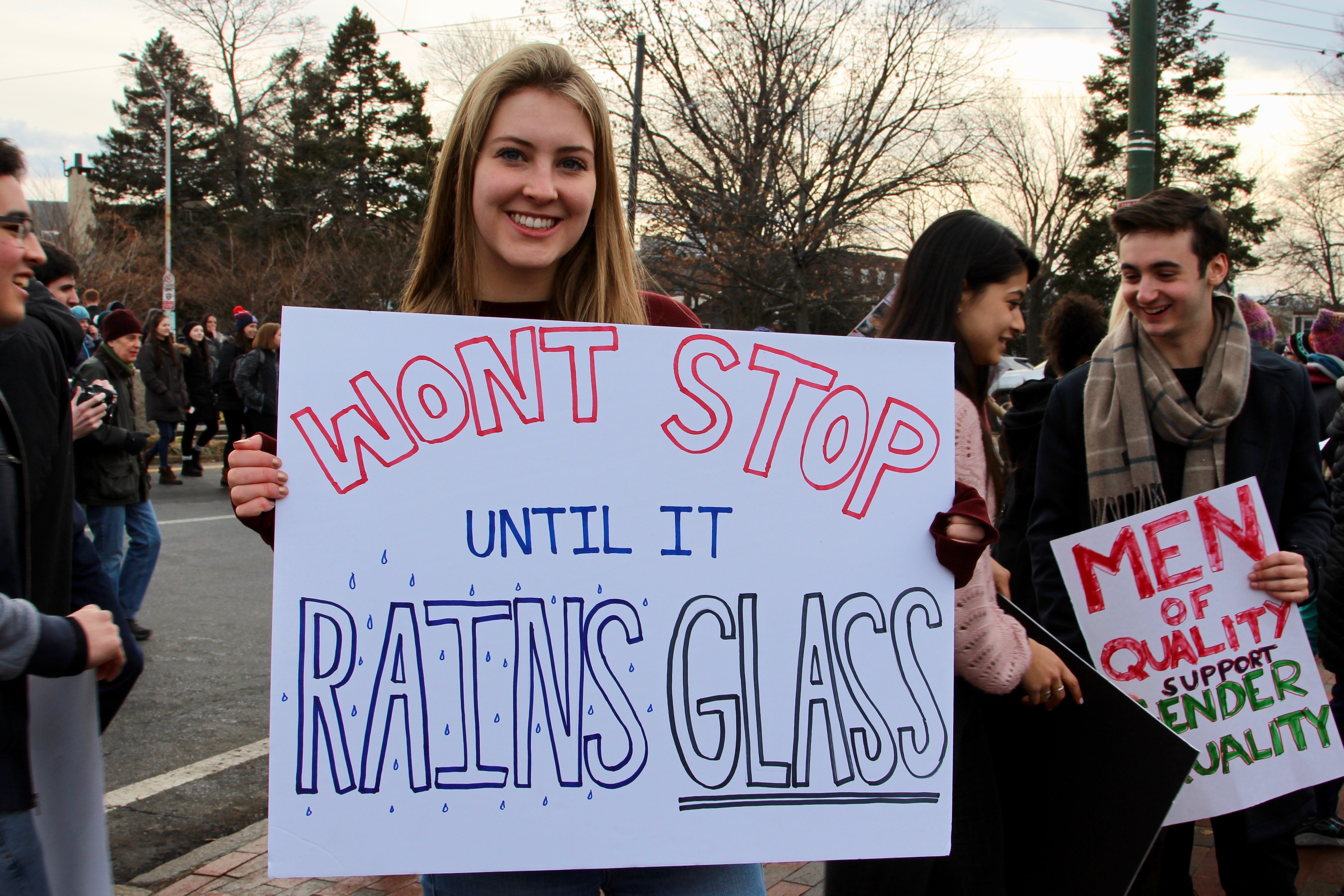 Keeping Track (of some things), Staying Outraged (it is possible), and Resisting (it's essential)
Passages in bold in the body of the texts below are my emphasis. This is an ongoing project, and I update the site frequently. Because I try to stay focused on what has actually happened, I usually let the news 'settle' a day or so before posting. I hope readers will peruse the articles in full for a better understanding of the issues and their context; our democracy and our future depend on citizens who can distinguish between facts and falsehoods and who are engaged in the political process.
Friday, 26 January 2018, Day 372:
8 times since June the White House denied Trump was considering firing Special Counsel Robert Mueller, CNN, Marshall Cohen and Aileen Graef, Friday, 26 January 2018: "President Donald Trump considered firing special counsel Robert Mueller last June, but backed down after White House counsel Don McGahn threatened to quit, a person familiar with the matter told CNN. Since then, Trump and his allies have repeatedly denied that the President had ever considered firing Mueller, who is tasked with investigating Russian interference in the 2016 US elections and any possible collusion with Trump's campaign. The President has repeatedly denied any collusion." See also, Shall we protect Special Counsel Robert Mueller now, Mr. MCConnell? The Washington Post, Editorial Board, Friday, 26 January 2018: "'I don't hear much pressure to pass anything,' Senate Majority Leader Mitch McConnell (R-Ky.) said in November when asked about bills that would protect special counsel Robert S. Mueller III should President Trump try to fire him. 'There's been no indication that the president or the White House are not cooperating with the special counsel,' Mr. McConnell explained. Now there is an indication, and a pretty strong one. The New York Times reported and The Post quickly confirmed Thursday that the president moved to fire Mr. Mueller in June, shortly after the special counsel's appointment. Mr. Trump pulled back only after White House Counsel Donald F. McGahn threatened to resign…. Meanwhile, all the members of the president's staff who baldly lied to reporters about whether Mr. Trump contemplated firing Mr. Mueller have surrendered even more dignity — and once again made clear that official White House assertions, from the president down, cannot be taken at face value. For his part, Mr. Trump flicked away the reports as 'fake news,' despite several news organizations' independent confirmation of the story. With Mr. Trump's desire to fire Mr. Mueller now more than speculative, Congress must finally take action. Senators already have two bipartisan bills before them that would insulate the special counsel from the president's pique…. Congressional leaders' excuses for inaction have evaporated. It is time for them to choose: party or country?"
New York, New Jersey, and Connecticut plan lawsuit challenging constitutionality of the 2017 tax law, The Washington Post, Renae Merle, Friday, 26 January 2018: "The governors of New York, New Jersey and Connecticut said Friday they are forming a multistate coalition to sue the Trump administration over the 2017 tax bill, challenging the constitutionality of a provision that limits Americans' ability to deduct their state and local taxes from their federal bill. The law sets a new cap of $10,000 on the amount of state and local property and income taxes that can be deducted from federal taxable income. That will disproportionately harm their residents, the governors said in a conference call, and is motivated by politics rather than sound fiscal policy. All three governors, Andrew Cuomo of New York, Dannel Malloy of Connecticut, and Phil Murphy of New Jersey, are Democrats. 'The new federal tax law destroyed a century-old tax structure between the federal government and the states,' Cuomo said on Twitter. 'New York will sue.'… The lawsuit will be filed in federal court in the coming weeks, the governors said. They also said they are talking to other states about potentially joining the coalition." See also, New York Governor Andrew Cuomo, Typically a Lone Wolf, Shifts Toward Coalition Building, The New York Times, Vivian Wang and Nick Corasaniti, Friday, 26 January 2018.
Dozens of People Recount Pattern of Sexual Misconduct by Steve Wynn, Las Vegas Mogul and 'Great Friend' of Trump, The Wall Street Journal, Alexandra Berzon, Chris Kirkham, Elizabeth Bernstein, and Kate O'Keeffe, Friday, 26 January 2018: "Not long after the billionaire casino mogul Steve Wynn opened his flagship Wynn Las Vegas in 2005, a manicurist who worked there arrived at the on-site salon visibly distressed following an appointment in Mr. Wynn's office. Sobbing, she told a colleague Mr. Wynn had forced her to have sex, and she repeated that to others later. After she gave Mr. Wynn a manicure, she said, he pressured her to take her clothes off and told her to lie on the massage table he kept in his office suite, according to people she gave the account to. The manicurist said she told Mr. Wynn she didn't want to have sex and was married, but he persisted in his demands that she do so, and ultimately she did disrobe and they had sex, the people remember her saying. After being told of the allegations, the woman's supervisor said she filed a detailed report to the casino's human-resources department recounting the episode. Mr. Wynn later paid the manicurist a $7.5 million settlement, according to people familiar with the matter…. Beyond this incident, dozens of people The Wall Street Journal interviewed who have worked at Mr. Wynn's casinos told of behavior that cumulatively would amount to a decades-long pattern of sexual misconduct by Mr. Wynn. Some described him pressuring employees to perform sex acts…. [Mr. Wynn] is a former casino-business rival of President Donald Trump, who said in 2016 that Mr. Wynn was a 'great friend' whose advice he valued. After Mr. Trump's election, Mr. Wynn became the Republican National Committee's finance chairman.… The contrast between Mr. Wynn's position and that of the salon and spa employees is stark. Former employees said their awareness of Mr. Wynn's power in Las Vegas, combined with the knowledge that the jobs they held were among the best-paying available there, added up to a feeling of dependence and intimidation when Mr. Wynn made requests of them. Some said that feeling was heightened at times by the presence in a confined office space of one or more of his German shepherds, trained to respond to commands in German. The Journal contacted more than 150 people who work or had worked for Mr. Wynn; none reached out to the Journal on their own. Most of those who spoke to the Journal about Mr. Wynn said they worried that doing so could hurt their ability to work elsewhere because of his influence in the casino industry and the state." See also, Stephen Wynn, Casino Mogul, Friend of Trump, and Chairman of the Republican National Committee's Finance Committee, Is Accused of Decades of Sexual Misconduct, The New York Times, Matthew Goldstein, Tiffany Hsu, and Kenneth P. Vogel, Friday, 26 January 2018: "A detailed investigative report in The Wall Street Journal portrayed Mr. Wynn, a billionaire casino magnate and prominent political donor, as a man who frequently demanded naked massages from female employees, sometimes pressuring them for sex and to masturbate him. The newspaper said that the activity had gone on for decades and that some female employees had complained to supervisors about Mr. Wynn's behavior…. The fallout from the story mounted during the day. Investors fled shares of Wynn Resorts, Mr. Wynn's casino company, driving the stock price down 10 percent…. The allegations could also have political impact as well. Mr. Wynn was named chairman of the Republican National Committee's finance committee shortly after the election of President Trump in November 2016. Mr. Trump has described Mr. Wynn as a friend." See also, Steve Wynn, Republican National Committee finance chairman, faces allegations of sexual misconduct, The Washington Post, Ed O'Keefe, Friday, 26 January 2018.
Continue reading Week 54, Friday, 26 January – Thursday, 1 February 2018 (Days 372-378)
White House plan would reduce environmental requirements for infrastructure projects, The Washington Post, Juliet Eilperin and Michael Laris, Friday, 26 January 2018: "The White House has drafted a proposal to scale back environmental requirements in an effort to make it easier to construct roads, bridges and pipelines across the country as part of an infrastructure plan that President Trump could release as soon as next week, according to a document obtained by The Washington Post. The plan would change things such as how officials decide a pipeline route, how a proposed border wall with Mexico would be built and whether the National Park Service could object to a development that would impair tourists' views from scenic parks such as the Grand Canyon…. A White House official on Friday described the document as an earlier 'discussion draft.' But individuals familiar with the plan said many of the proposals are still the basis for negotiations with lawmakers."
In Davos Speech, Trump Mixes Facts With Fiction, The New York Times, Linda Qiu, Friday, 26 January 2018: "In a speech on Friday to world and financial leaders at the World Economic Forum in Davos, Switzerland, President Trump mixed facts, falsehoods and claims that could use context. [This article provides a fact check and context for] statements from the speech about the economy and Mr. Trump's place in history."
Courtland Sykes, a candidate for the Republican nomination in Missouri's U.S. Senate race, says that feminists have 'snake-filled heads' and that he expects his fiancee/future wife to have dinner ready for him every night at 6 p.m., The Washington Post, Eli Rosenberg, Friday, 26 January 2018: "A Republican candidate who hopes to unseat a female Democratic senator in Missouri is drawing criticism for a statement he posted about women's rights in which he called feminists 'she devils' and said that he expected his fiancee to have dinner ready for him every night at 6 p.m. 'I want to come home to a home cooked dinner at six every night, one that she fixes and one that I expect one day to have my daughters learn to fix after they become traditional homemakers and family wives,' he wrote of his fiancee, Chanel Rion, saying he wanted his world to be more Norman Rockwell — the painter known for his depictions of classic American life — than the feminist Gloria Steinem…. Of the daughters he envisioned himself having in the future, he wrote that he wanted them to build "home based enterprises." 'I don't want them [to] grow up into career obsessed banshees who [forgo] home life and children and the happiness of family to become nail-biting manophobic hell-bent feminist she devils,' he said."
Saturday, 27 January 2018, Day 373:
Republican National Committee finance chair Steve Wynn resigns after sexual harassment allegations, Politico, Alex Isenstadt, Saturday, 27 January 2018: "Las Vegas casino mogul Steve Wynn on Saturday stepped down as Republican National Committee finance chairman, according to three senior Republicans briefed on the decision. The decision followed a Friday report in the Wall Street Journal alleging that Wynn engaged in sexual harassment. Wynn, 76, was President Donald Trump's handpicked choice for the finance position. It has not yet been determined who will replace him. 'Today I accepted Steve Wynn's resignation as Republican National Committee finance chair,' said RNC chair Ronna Romney McDaniel, who spoke about the Wynn situation with the president on Saturday morning, according to a person with knowledge of the conversation. Trump returned from the World Economic Forum in Davos, Switzerland, on Friday evening. Wynn has had a long relationship with the president, himself a former casino owner. After the 2016 election, Trump tapped the Las Vegas Republican to oversee the RNC's fundraising heading into a perilous midterm election for the party. Last Saturday, Wynn headlined a fundraiser for the president's reelection campaign and the RNC at Trump's posh Mar a Lago resort."
Trump sought release of classified Russia memo written by staff members for House Intelligence Committee Chairman Representative Devin Nunes (R-California), putting him at odds with the Justice Department, The Washington Post, Ashley Parker, Rosalind S. Helderman, Josh Dawsey, and Carol D. Leonnig, Saturday, 27 January 2018: "On Wednesday, as Republicans were clamoring to make public a secret document they think will undercut the investigation into Russian meddling, President Trump made clear his desire: Release the memo. Trump's directive was at odds with his own Justice Department, which had warned that releasing the classified memo written by congressional Republicans would be 'extraordinarily reckless' without an official review. Nevertheless, White House Chief of Staff John F. Kelly relayed the president's view to Attorney General Jeff Sessions — although the decision to release the document ultimately lies with Congress. Kelly and Sessions spoke twice that day — in person during a small-group afternoon meeting and over the phone later that evening — and Kelly conveyed Trump's desire, a senior administration official said. Trump and his Republican allies have placed special emphasis on the classified memo, which was written by staff members for House Intelligence Committee Chairman Rep. Devin Nunes (R-Calif.) and suggests that the FBI may have relied on politically motivated or questionable sources to justify its request for a secret surveillance warrant in the investigation's early phase. Democrats have characterized the memo as misleading talking points designed to smear the FBI. They said it inaccurately summarizes investigative materials that also are classified…. The intervention with Sessions, which has not previously been reported, marked another example of the president's year-long attempts to shape and influence an investigation that is fundamentally outside his control. Trump, appearing frustrated and at times angry, has complained to confidants and aides in recent weeks that he does not understand why he cannot simply give orders to 'my guys' at what he sometimes calls the 'Trump Justice Department,' two people familiar with the president's comments said."
Sunday, 28 January 2018, Day 374:
Republicans Show Little Urgency on Legislation to Protect Special Counsel Robert Mueller, The New York Times, Sheryl Gay Stolberg and Nicholas Fandos, Sunday, 28 January 2018: "Republican lawmakers warned President Trump on Sunday not to fire Robert S. Mueller III, but showed little sense of urgency to advance long-stalled legislation to protect the special counsel despite a report that Mr. Trump had tried to remove him last June. 'I don't think there's a need for legislation right now to protect Mueller,' Representative Kevin McCarthy of California, the House majority leader, said Sunday on NBC's "Meet the Press." 'Right now there's not an issue. So why create one when there isn't a place for it?' Mr. McCarthy's comments, similar to those made earlier by other Republicans, come amid bipartisan outrage over a report last week in The New York Times that Mr. Trump sought in June to fire Mr. Mueller, who is investigating Russian interference in the 2016 election. The president backed down only after Donald F. McGahn II, the White House counsel, threatened to quit rather than execute Mr. Trump's order. Democrats immediately seized on the report, saying they would try to ensure that continuing budget negotiations included legislation to protect the special counsel. But on Sunday, even Republicans who have backed such a bill appeared to settle instead on providing a warning to the president."
Secret Republican Memo Written by Staff on the House Intelligence Committee Hints at a New Republican Target: Deputy Attorney General Rod J. Rosenstein, The New York Times, Nicholas Fandos, Adam Goldman, and Sharon LaFraniere, Sunday, 28 January 2018: "A secret, highly contentious Republican memo reveals that Deputy Attorney General Rod J. Rosenstein approved an application to extend surveillance of a former Trump campaign associate shortly after taking office last spring, according to three people familiar with it. The renewal shows that the Justice Department under President Trump saw reason to believe that the associate, Carter Page, was acting as a Russian agent. But the reference to Mr. Rosenstein's actions in the memo — a much-disputed document that paints the investigation into Russian election meddling as tainted from the start — indicates that Republicans may be moving to seize on his role as they seek to undermine the inquiry. The memo's primary contention is that F.B.I. and Justice Department officials failed to adequately explain to an intelligence court judge in initially seeking a warrant for surveillance of Mr. Page that they were relying in part on research by an investigator, Christopher Steele, that had been financed by the Democratic National Committee and Hillary Clinton's presidential campaign. Democrats who have read the document say Republicans have cherry-picked facts to create a misleading and dangerous narrative. But in their efforts to discredit the inquiry, Republicans could potentially use Mr. Rosenstein's decision to approve the renewal to suggest that he failed to properly vet a highly sensitive application for a warrant to spy on Mr. Page, who served as a Trump foreign policy adviser until September 2016."
Monday, 29 January 2018, Day 375:
Republicans on the House Intelligence Committee, Disregarding Justice Department Warnings That Their Actions Would Be 'Extraordinarily Reckless,' Voted to Release Contentious Secret Memo on Russia Inquiry, The New York Times, Nicholas Fandos, Monday, 29 January 2018: "Republicans on the House Intelligence Committee, disregarding Justice Department warnings that their actions would be 'extraordinarily reckless,' voted Monday evening to release a contentious secret memorandum said to accuse the department and the F.B.I. of misusing their authority to obtain a secret surveillance order on a former Trump campaign associate. The vote, made along party lines, threw fuel on an already fiery partisan conflict over the investigations into Russia's brazen meddling in the 2016 presidential election. Republicans invoked a power never before used by the secretive committee to effectively declassify the memo that they had compiled. It was an extraordinary maneuver, cheered on by President Trump, who has repeatedly dismissed the Russia investigation as a 'witch hunt' and a sham. Committee Republicans said the memo's release would shed useful light on potential political bias that may have warped the early stages of the Russia investigation without compromising intelligence gathering. Democrats called the three-and-a-half-page document a dangerous effort to build a narrative to undercut the department's continuing Russia investigation, using cherry-picked facts assembled with little or no context. Speaking to reporters after the closed-door vote, Representative Adam B. Schiff of California, the committee's top Democrat, said Republicans had voted 'to politicize the intelligence process. Sadly, we expect that the president of the United States will not put the national interest over his own personal interest,' Mr. Schiff said. 'But it is a sad day indeed when that is also true of our own committee.'" See also, Republicans vote to release memo alleging FBI missteps in surveillance of Trump campaign operative, The Washington Post, Karoun Demirjian and Devlin Barrett, Monday, 29 January 2018. See also, How a classified four-page Russia memo triggered a political firestorm, The Washington Post, Matt Zapotosky, Karoun Demirjian, Robert Costa, and Ellen Nakashima, Monday, 29 January 2018. See also, On Flight to Davos, Trump Erupted Over the Role of the Department of Justice in the Russia Probe, Bloomberg Politics, Jennifer Jacobs, Monday, 29 January 2018: "President Donald Trump's frustrations with the Russia investigation boiled over on Air Force One last week when he learned that a top Justice Department official had warned against releasing a memo that could undercut the probe, according to four people with knowledge of the matter. Trump erupted in anger while traveling to Davos after learning that Associate Attorney General Stephen Boyd warned that it would be 'extraordinarily reckless' to release a classified memo written by House Republican staffers. The memo outlines alleged misdeeds at the FBI and Justice Department related to the Russia investigation. For Trump, the letter was yet another example of the Justice Department undermining him and stymieing Republican efforts to expose what the president sees as the politically motivated agenda behind Special Counsel Robert Mueller's probe. Trump's outburst capped a week where Trump and senior White House officials personally reproached Attorney General Jeff Sessions and asked White House Chief of Staff John Kelly to speak to others — episodes that illustrate Trump's preoccupation with the Justice Department, according to two of the people. Trump warned Sessions and others they need to excel at their jobs or go down as the worst in history, the two people said."
Senator Mark Warner, the Top Democrat on the Senate Intelligence Committee, Says He Is Worried About What He Has Just Learned, Politico, Susan Glasser, Monday, 29 January 2018: "Congress late last year received 'extraordinarily important new documents' in its investigation of President Donald Trump and his campaign's possible collusion with the 2016 Russian election hacking, opening up significant new lines of inquiry in the Senate Intelligence Committee's probe of the president, Sen. Mark Warner (D-Va.) says in an exclusive new interview. Warner, the intel committee's top Democrat, says 'end-of-the-year document dumps' produced 'very significant' revelations that 'opened a lot of new questions' that Senate investigators are now looking into, meaning the inquiry into Trump and the Russia hacking—already nearly a year old—will not be finished for months longer. 'We've had new information that raises more questions,' Warner says in the interview, an extensive briefing on the state of the Senate's Trump-Russia probe for The Global Politico, our weekly podcast on world affairs. Warner also warns about a 'coordinated' attack by the president and 'Trump zealots' in the House of Representatives to undermine the legitimacy of the investigations against him, an effort Warner says includes the president's threats to fire special counsel Robert Mueller and other officials as well as a secret Republican memo alleging 'shocking' FBI surveillance abuse against Trump that Rep. Devin Nunes (R-Calif.) is now threatening to release. Warner calls out Nunes, the chairman of the House Intelligence Committee, in arguably more explicit terms than any Democrat has yet, saying he has read the underlying classified material used in the memo and that Nunes misrepresented it as part of a McCarthyite 'secret Star Chamber' effort to discredit the FBI probe of the president. 'We're seeing this coordinated effort to try to impede the investigation,' Warner says. The Nunes memo, which is apparently drawn from information contained in the same late-2017 document dumps that have caused the Senate panel to expand its inquiry, is based on 'fabrications' and 'connecting dots that don't connect,' Warner asserts."
White House says there's no need for new Russia sanctions, The Washington Post, Carol Morello, Monday, 29 January 2018: "The Trump administration, under fire from lawmakers for not punishing Moscow over election meddling, said Monday it will not implement Russia-related sanctions mandated by Congress last year because the threat itself is acting as a 'deterrent.' The decision was made public after nightfall on deadline day for implementing sanctions against those who do business with Russian defense and intelligence firms, as required under a 2017 law…. More details were provided to Congress in classified briefings, and some Democrats were angered. Rep. Eliot Engel (D-N.Y.), the top Democrat on the House Foreign Affairs Committee, said he was 'fed up' with the administration's failure to punish Russia over election interference. 'The Trump administration had a decision to make whether they would follow the law and crack down on those responsible for attacking American democracy in 2016,' he said in a statement. 'They chose instead to let Russia off the hook yet again.'" See also, Trump Administration Won't Impose Sanctions on Buyers of Russian Arms, The New York Times, Gardiner Harris, Monday, 29 January 2018.
Taunted by Trump and Pressured From Above, Andrew McCabe Steps Down as F.B.I. Deputy Director, The New York Times, Adam Goldman and Matt Apuzzo, Monday, 29 January 2018: "Andrew G. McCabe abruptly stepped down on Monday as the F.B.I.'s deputy director after months of withering criticism from President Trump, telling friends he felt pressure from the head of the bureau to leave, according to two people close to Mr. McCabe. Though Mr. McCabe's retirement had been widely expected soon, his departure was nevertheless sudden. It added to what has already been a chaotic upheaval at the F.B.I. under Mr. Trump, who has responded to an investigation into his campaign with broadside attacks against both the bureau and the Justice Department. As recently as last week, Mr. McCabe had told people he hoped to stay until he was eligible to retire in several weeks. Instead, he will immediately go on leave and retire on March 18. In a recent conversation, Christopher A. Wray, the F.B.I. director, raised concerns about a forthcoming inspector general report. In that discussion, according to one former law enforcement official close to Mr. McCabe, Mr. Wray suggested moving Mr. McCabe into another job, which would have been a demotion. Instead, the former official said, Mr. McCabe chose to leave. Agents and lawyers expect the report by the Justice Department's inspector general, Michael E. Horowitz, to be highly critical of some F.B.I. actions in 2016, when the bureau was investigating both Hillary Clinton's email use and the Trump campaign's connections to Russia. The report is expected to address whether Mr. McCabe should have recused himself from the Clinton investigation because of his wife's failed State Senate campaign, in which she accepted nearly a half-million dollars in contributions from the political organization of Terry McAuliffe, then the governor of Virginia, who is a longtime friend of Mrs. Clinton and her husband, former President Bill Clinton." See also, Trump's gripes against Andrew McCabe included his wife's politics and James Comey being allowed to fly on an FBI plane from Los Angeles back to Washington after he was fired in May 2017, NBC News, Carol E. Lee, Monday, 29 January 2018: "The day after he fired James Comey as director of the FBI, a furious President Donald Trump called the bureau's acting director, Andrew McCabe, demanding to know why Comey had been allowed to fly on an FBI plane from Los Angeles back to Washington after he was dismissed, according to multiple people familiar with the phone call. McCabe told the president he hadn't been asked to authorize Comey's flight, but if anyone had asked, he would have approved it, three people familiar with the call recounted to NBC News. The president was silent for a moment and then turned on McCabe, suggesting he ask his wife how it feels to be a loser — an apparent reference to a failed campaign for state office in Virginia that McCabe's wife made in 2015. McCabe replied, 'OK, sir.' Trump then hung up the phone."
New Scrutiny Coming for Refugees From 11 'High-Risk' Nations, The New York Times, Miriam Jordan, Monday, 29 January 2018: "The Trump administration said on Monday that it is resuming the admission of refugees from 11 countries with additional screening that it said will increase security but which refugee groups say will make it harder for Muslims to find safe haven in the United States. In late October, after a pause in admissions, the administration began accepting new refugees except for those from the 11 countries, citing the need for a 90-day security review. Officials did not name the countries, but they were widely reported to be Egypt, Iran, Iraq, Libya, Mali, North Korea, Somalia, South Sudan, Sudan, Syria and Yemen. Those countries have accounted for more than 40 percent of all refugee admissions in recent years. Refugees from those countries will now be admitted again, but only after additional screening [on top of the vetting they already receive]…. Officials from refugee resettlement agencies said that while they welcomed the resumption of admissions, the announcement reinforced their view that the administration was determined to quash arrivals from Muslim countries by making it harder for them to qualify for approval. 'This administration disproportionally targets Muslims,' said Hans Van de Weerd, a senior official at the International Rescue Committee. 'Today's announcement does not change this for the better.' The question of whether the administration's security measures unfairly single out Muslims is at the heart of the coming Supreme Court arguments over President Trump's latest travel ban. That ban limits most forms of immigration from some of the same countries, but it does not apply to refugees, who have been dealt with separately. President Trump set a ceiling of 45,000 refugee admissions for the fiscal year, compared with the 85,000 set by President Barack Obama the year before amid an unabated refugee crisis worldwide, including civil war in Syria and conflict in other countries." See also, U.S. lifts ban on refugees from 'high-risk' nations but pledges tougher scrutiny, The Washington Post, Nick Miroff, Monday, 29 January 2018.
Manhattan Federal Court Judge Katherine Forrest orders immigration activist Ravi Ragbir released from custody, New York Daily News, Victoria Bekiempis, Kerry Burke, and Stephen Rex Brown, Monday, 29 January 2018: "A judge ordered the release Monday of activist Ravi Ragbir, saying his detention by federal immigration agents was 'unnecessarily cruel.' Manhattan Federal Court Judge Katherine Forrest wrote that Immigration and Customs Enforcement had violated Ragbir's rights to due process by not allowing him to get his affairs in order before being deported to his native Trinidad and Tobago. 'There is, and ought to be in this great country, the freedom to say goodbye,' Forrest wrote. 'It ought not to be — and it has never before been — that those who have lived without incident in this country for years are subjected to treatment we associate with regimes we revile as unjust.' Her decision was a forceful rebuke to President Trump's harsh immigration policies." See also, Federal judge blasts Immigration and Customs Enforcement (ICE) for 'cruel' tactics and frees immigrant rights activist Ravi Ragbir, The Washington Post, Derek Hawkins, published on Tuesday, 30 January 2018.
Newly Released Records Refer to Environmental Protection Agency Administrator Scott Pruitt's Personal Involvement in Removal of Climate Information from the EPA Website, Environmental Defense Fund, Monday, 29 January 2018: "Environmental Defense Fund (EDF) has obtained emails indicating Environmental Protection Agency (EPA) Administrator Scott Pruitt's personal involvement in efforts to remove information about climate change from EPA's website. EDF obtained the emails from EPA in response to a Freedom of Information Act (FOIA) request. We have posted the files for easy public access. The emails center on a website purge at EPA in April 2017. Along with webpages about climate change and climate science, the purge removed the webpage about the Clean Power Plan — the most significant action that the U.S. has ever taken to address climate change, and one that Pruitt is now attempting to repeal. The website purge undermined access to information about the Clean Power Plan's immense benefits for climate and public health, as well as supporting materials about the rule's legal and technical underpinnings. The public comment period for Pruitt's proposal to repeal the Clean Power Plan is ongoing."
66 Environmental Rules Are on the Way Out Under Trump, The New York Times, Nadja Popovich, Livia Albeck-Ripka, and Kendra Pierre-Louis, updated on Monday, 29 January 2018: "Since taking office last year, President Trump has made eliminating federal regulations a priority. His administration — with help from Republicans in Congress — has often targeted environmental rules it sees as overly burdensome to the fossil fuel industry, including major Obama-era policies aimed at fighting climate change. To date, the Trump administration has sought to reverse more than 60 environmental rules, according to a New York Times analysis, based on research from Harvard Law School's Environmental Regulation Rollback Tracker, Columbia Law School's Climate Tracker and other sources."
New Jersey Embraces an Idea It Once Rejected: Make Utilities Pay to Emit Carbon, The New York Times, Brad Plumer, Monday, 29 January 2018: "Even as the Trump administration dismantles climate policies at the federal level, a growing number of Democratic state governors are considering taxing or pricing carbon dioxide emissions within their own borders to tackle global warming. New Jersey took a major step in that direction Monday, when newly elected Gov. Philip D. Murphy, a Democrat, ordered his state to rejoin a regional carbon-trading program that his Republican predecessor, Chris Christie, had pulled out of in 2012. The program, known as the Regional Greenhouse Gas Initiative, requires power plants in participating states to buy permits for the carbon dioxide they emit. State officials often use revenue from these permit auctions for energy efficiency programs. In a so-called cap-and-trade program like this, power plants can trade the carbon permits among themselves, but the overall number of permits dwindles steadily over time. That effectively raises the cost of emitting carbon dioxide, prodding utilities to seek out cleaner sources of electricity."
Senate Rejects Measure to Ban Abortion After 20 Weeks of Pregnancy, The New York Times, Sheryl Gay Stolberg, Monday, 29 January 2018: "The Senate rejected a bill on Monday to ban most abortions after 20 weeks of pregnancy, a largely symbolic vote aimed at forcing vulnerable Democrats to take a stand that could hurt their prospects for re-election in states won by President Trump. By a vote of 51 to 46, the measure fell well short of the 60-vote threshold required for the Senate to break a Democratic filibuster. The outcome was not a surprise, and the vote fell mostly along party lines. The Senate voted on a similar measure in 2015. At that time three Democrats — Senators Bob Casey of Pennsylvania, Joe Donnelly of Indiana and Joe Manchin of West Virginia — voted in favor of it. All three are up for re-election this year in states that Mr. Trump carried, and all of them voted in favor of the measure again on Monday. Two Republicans — Senators Susan Collins of Maine and Lisa Murkowski of Alaska — voted against it. The bill, which has the strong backing of the Trump administration, is identical to one that passed the House in October and similar to legislation that has been adopted in 20 states. It would make nearly all abortions after 20 weeks illegal; anyone who performed the procedure could face a potential prison term of five years, fines or both, though exceptions could be made when the life of the mother was at risk, or in cases of rape or incest."
Tuesday, 30 January 2018, Day 376:
Transcript: Trump's First State of the Union Speech, Annotated, The New York Times, Tuesday, 30 January 2018: "New York Times reporters analyze the 45th president's prepared remarks, as released by the White House." See also, 2018 State of the Union Fact-Check, The New York Times, Tuesday, 30 January 2018: "Reporters from The New York Times checked the facts, falsehoods and statements in need of context from President Trump's first State of the Union address." See also, Fact-checking Trump's 2018 State of the Union address, The Washington Post, Glenn Kessler, Salvador Rizzo, and Meg Kelly, Tuesday, 30 January 2018. See also, Trump's Very Trumpian State of the Union Address: It was an overlong, hyper-partisan, self-congratulatory, Volkish fabrication of division and deceit, The New Yorker, John Cassidy, published on Wednesday, 31 January 2018: "If Trump had levelled with the American people, he would have started out by acknowledging that the Union has seldom been more divided. More than half of you think that I am unfit for office, he would have said; about four in ten of you support me. Here in this chamber there are many who would like nothing more than to impeach me and drum me out office. Others are busy trying to prevent such a possibility. I want to thank Devin Nunes and his allies for spreading conspiracy theories and traducing the reputation of the F.B.I. on my behalf. And, to my enemies, I say, stop spreading fake news and get a life…. According to advance reports, [Trump's State of the Union address] was the work of Vice-President Mike Pence; Stephen Miller, Trump's senior domestic-policy adviser; Gary Cohn, the head of the National Economic Council; and H. R. McMaster, the national-security adviser. Based on this list of co-authors, it seemed reasonable to expect an evangelical, anti-immigrant, pro-Wall Street repudiation of U.S. military strategy in Vietnam. (McMaster's Ph.D. thesis was an evisceration of the Pentagon brass.) That description wasn't far off. Trump, a man more closely associated with gambling halls and porn stars than churches and prelates, mentioned God four times…. [I]t seemed less like a political speech than a reality-television show, which, of course, is what Trump and his image-fashioners wanted."
Deputy Attorney General Rod Rosenstein and FBI Director Christopher Wray appealed to the White House to halt release of memo alleging FBI abuses related to author of Trump dossier, The Washington Post, Josh Dawsey and Devli Barrett, Tuesday, 30 January 2018: "Top Justice Department officials made a last-ditch plea Monday to White House Chief of Staff John F. Kelly about the dangers of publicly releasing a memo alleging abuses by the Federal Bureau of Investigation, according to people briefed on the meeting. Shortly before the House Intelligence Committee voted to make the document public, Deputy Attorney General Rod J. Rosenstein warned Kelly that the four-page memo prepared by House Republicans could jeopardize classified information and implored the president to reconsider his support for making it public, those people said. Rosenstein was joined in the meeting at the White House by FBI Director Christopher A. Wray. Rosenstein, who is supervising special counsel Robert S. Mueller III's investigation into Russia's interference in the 2016 election, said the Department of Justice was not convinced the memo accurately describes its investigative practices. He said making the document public could set a dangerous precedent, according to a person familiar with the discussion…. In response, Kelly told Rosenstein and Wray that the president was still inclined to release the memo but the White House would go through a review led by the National Security Council and the White House Counsel's Office, a senior administration official said. That review is expected to take at least several days, a senior White House official said." See also, F.B.I. and Justice Department Brace for Possible Release of Secret Memo, The New York Times, Adam Goldman and Nicholas Fandos, Tuesday, 30 January 2018. See also, House Speaker Paul Ryan defends release of memo on alleged surveillance abuses but warns against tying it to Special Counsel Robert Mueller's probe, The Washington Post, Karoun Demirjian, Tuesday, 30 January 2018. See also, The Real Aim of the Nunes Memo Is the Mueller Investigation, The New York Times, Charlie Savage, Tuesday, 30 January 2018: "When House Speaker Paul D. Ryan said on Tuesday that he wanted Americans to see a secret memo that portrays the early stages of the Trump-Russia investigation as scandalous, he also said he cautioned his Republican colleagues not to use it to impugn Robert S. Mueller III, the special counsel running the inquiry. 'This is a completely separate matter from Bob Mueller's investigation, and his investigation should be allowed to take its course,' Mr. Ryan told reporters. But as a matter of political reality, the memo — written by Republican staffers for Representative Devin Nunes of California, the House Intelligence Committee chairman — has everything to do with defending President Trump from Mr. Mueller's investigation. As Mr. Mueller has accelerated his pace — indicting Mr. Trump's former campaign chairman and a deputy, interviewing White House aides and inducing two people connected to his campaign to plead guilty and cooperate — Mr. Trump's allies in recent weeks have increasingly sought to shift the focus away from Russian election interference and instead portray the actions of investigators as the real scandal…. Democrats on the committee produced their own classified memo that they said pointed out and explained inaccuracies in the Republican memo and filled in the missing context. But on Monday, the committee voted along party lines to make the Republican memo public and rejected a request to simultaneously make public the Democrats' rebuttal." See also, '#ReleaseTheMemo' is nothing but a hyperpartisan attempt to discredit Special Counsel Robert Mueller, The Washington Post, Editorial Board, Tuesday, 30 January 2018: "Far be it from us to oppose the disclosure of sensitive government information, subject to appropriate, and appropriately limited, national security considerations. Sunlight can indeed be the best disinfectant. Yet no one should confuse the House Intelligence Committee's decision to release a much-ballyhooed 'memo,' written by Republican staff and purportedly describing malfeasance at the Justice Department and Federal Bureau of Investigation, with a good-faith exercise in legislative oversight. This looks instead like a mischievous attempt to discredit the institutions responsible for assisting special counsel Robert S. Mueller III's investigation of Russia's interference in the 2016 election and any connection Donald Trump's campaign might have had to it. Promoted by the actions of committee Chairman Devin Nunes (R-Calif.), the '#ReleaseTheMemo' campaign is not just partisan but hyperpartisan, a pet cause of GOP House ultras and their media cheering section that appalls more sober Republicans in the Senate and executive-branch agencies."
Special Counsel Robert Mueller Seeks Interview With Mark Corallo, Ex-Spokesman for Trump's Legal Team, The Wall Street Journal, Rebecca Ballhaus, Tuesday, 30 January 2018: "Special counsel Robert Mueller is seeking an interview with Mark Corallo, the former spokesman for President Donald Trump's legal team, according to a person with knowledge of the matter, in what would be the first contact between the special counsel and a onetime member of the president's personal legal team. Mr. Corallo was hired last spring by Marc Kasowitz, Mr. Trump's longtime personal attorney whom the president had initially tapped to represent him in the Mueller probe. In July, Mr. Kasowitz took on a lesser role in the president's legal team, and Mr. Corallo resigned from his post. Mr. Corallo's resignation followed the revelation that Donald Trump Jr. , the president's eldest son, had arranged a Trump Tower meeting in June 2016 between a Russian lawyer linked to the Kremlin and top campaign aides, including senior adviser Jared Kushner and campaign chairman Paul Manafort. Mr. Corallo had privately expressed frustration over the administration's handling of reports about that meeting, the Journal previously reported."
Trump Administration Admits It Cribbed From Forbes Magazine to Create 'Oligarch List,' BuzzFeed News, John Hudson, Tuesday, 30 January 2018: "The striking similarity between a newly released Treasury Department report of Russian oligarchs and a 2017 list of wealthy Russians published in Forbes magazine is no coincidence. On Tuesday, a Treasury Department spokesperson confirmed to BuzzFeed News that the unclassified annex of the report was derived from Forbes' ranking of the '200 richest businessmen in Russia 2017.' The revelation is likely to invite criticisms of the thoroughness of the Treasury Department's report and reinforce the notion that the list is primarily a who's who of the Russian elite rather than an official accounting of Kremlin-linked political corruption as some US lawmakers intended. Congress mandated the report in a law President Trump grudgingly signed in August. At the time, the president called the legislation 'seriously flawed.'"
Brenda Fitzgerald, director of the Centers for Disease Control and Prevention, traded tobacco stock while leading anti-smoking efforts, Politico, Darah Karlin-Smith and Brianna Ehley, Tuesday, 30 January 2018: "The Trump administration's top public health official bought shares in a tobacco company one month into her leadership of the agency charged with reducing tobacco use — the leading cause of preventable disease and death and an issue she had long championed. The stock was one of about a dozen new investments that Brenda Fitzgerald, director of the Centers for Disease Control and Prevention, made after she took over the agency's top job, according to documents obtained by POLITICO. Fitzgerald has since come under congressional scrutiny for slow walking divestment from older holdings that government officials said posed potential conflicts of interest. Buying shares of tobacco companies raises even more flags than Fitzgerald's trading in drug and food companies because it stands in such stark contrast to the CDC's mission to persuade smokers to quit and keep children from becoming addicted. Critics say her trading behavior broke with ethical norms for public health officials and was, at best, sloppy. At worst, they say, it was legally problematic if she didn't recuse herself from government activities that could have affected her investments."
Letter to Trump about climate change from Keith Seitter, Executive Director of the American Meteorological Society, Keith Seitter, Tuesday, 30 January 2018: "Dear President Trump: In an interview with Piers Morgan on Britain's ITV News that aired Sunday, 28 January, you stated, among other comments: 'There is a cooling, and there's a heating. I mean, look, it used to not be climate change, it used to be global warming. That wasn't working too well because it was getting too cold all over the place.' Unfortunately, these and other climate-related comments in the interview are not consistent with scientific observations from around the globe, nor with scientific conclusions based on these observations. U.S. Executive Branch agencies such as NASA and NOAA have been central to developing these observations and assessing their implications. This climate information provides a robust starting point for meaningful discussion of important policy issues employing the best available knowledge and understanding. There is a wealth of comprehensive and accurate information on climate change available to you and your staff within government agencies, as well as from experts in academic institutions and other organizations. The American Meteorological Society stands ready to provide assistance in connecting Executive Branch staff with that knowledge and expertise to ensure that you and your staff are working with credible and scientifically validated information as you navigate the many difficult policy areas impacted by the Earth's changing climate. Sincerely, Keith L. Seitter, Executive Director.
Pentagon survey details effects of climate change on military sites, The Washington Post, Missy Ryan, Tuesday, 30 January 2018: "A new Pentagon report identifies military facilities vulnerable to climate change, documenting the effect of flooding, drought and extreme temperatures at installations across the United States. The assessment is based on the first survey of climate-related events at U.S. training bases, airfields and other military facilities. 'If extreme weather makes our critical facilities unusable or necessitate costly or manpower-intensive workarounds, that is an unacceptable impact,' said the report from the Pentagon's assistant secretary for energy installations and the environment. The survey, which was conducted under the Obama administration and submitted to Congress on Friday, signals concern among defense officials about the challenges that climate change might pose for the U.S. military…. The Defense Department produced a comprehensive "road map" for climate change during the Obama administration, but it is not clear what actions will be taken under the current administration. President Trump has questioned the science behind climate change, and his recent national defense and security strategies did not mention the issue. But numerous senior defense officials, including Defense Secretary Jim Mattis, have publicly stated that climate change has affected U.S. security."
Despite outcry, Immigration and Customs Enforcement (ICE) Deports Amer Othman Adi, a Palestinian Man Living in the U.S. for Almost 40 Years, HuffPost, Willa Frej, Tuesday, 30 January 2018: "Weeks of confusion and inconsistencies from immigration officials ended on Monday after authorities deported a Palestinian man who had been living in the U.S. for nearly 40 years. Immigration and Customs Enforcement had kept Amer Othman Adi, 57, in detention for two weeks, ignoring a House Judiciary Committee request that the Department of Homeland Security review his case, which would have allowed him to temporarily remain in the U.S. 'In a highly irregular rebuke of Congressional authority by ICE, Amer Othman was ripped from his four daughters, his wife, and the country that he has called home for over thirty years,' Rep. Tim Ryan (D-Ohio), who had been fighting his deportation, said in a statement. 'Amer was a pillar of the community and brought commerce to a downtown that craved investment. He hired members of our community. He paid taxes. He did everything right. There are violent criminals walking the streets, yet our government wasted our precious resources incarcerating him.'"
In First Legal Test, Federal Judge Prohibits Kansas From Enforcing Laws That Punish People Who Boycott Israel While the Case Proceeds, ACLU, Vera Eidelman, Tuesday, 30 January 2018: "Issuing the first decision of its kind, a federal judge today blocked enforcement of a Kansas law targeting boycotts of Israel, ruling in an ACLU lawsuit that the First Amendment protects the right to engage in political boycotts. The Kansas law requires that any person or company that contracts with the state sign a statement that they are 'not currently engaged in a boycott of Israel.' The ACLU brought the lawsuit in October on behalf of Esther Koontz, a schoolteacher who refused to sign the certification. Today's decision, an important victory for political speech, will allow her to resume her work. Thanks to the order, Kansas is prohibited from enforcing its law while the case proceeds. This is the first ruling to address a recent wave of laws nationwide aiming to punish people who boycott Israel, and it should serve as a warning to other states with similar provisions, including one we are challenging in Arizona. It correctly recognizes that forcing an individual to choose between exercising their rights and contracting with the state is unconstitutional."
Wednesday, 31 January 2018, Day 377:
F.B.I. Condemns Push to Release Secret Republican Memo That Purports to Show How the F.B.I. and the Justice Department Abused Their Authority to Obtain a Warrant to Spy on a Former Trump Campaign Adviser, The New York Times, Adam Goldman and Nicholas Fandos, Wednesday, 31 January 2018: "The F.B.I. clashed publicly with President Trump for the first time on Wednesday, condemning a push by House Republicans to release a secret memo that purports to show how the bureau and the Justice Department abused their authority to obtain a warrant to spy on a former Trump campaign adviser. 'The F.B.I. was provided a limited opportunity to review this memo the day before the committee voted to release it,' the bureau said in a statement, referring to the House Intelligence Committee. 'As expressed during our initial review, we have grave concerns about material omissions of fact that fundamentally impact the memo's accuracy.' The high-profile comment by the F.B.I. thrust Christopher A. Wray, the bureau's director, into a confrontation with the president, who had abruptly fired Mr. Wray's predecessor, James B. Comey. Mr. Wray had pleaded in recent days at the White House to keep the document private. Mr. Trump wants to see the memo released, telling people close to him that he believes it makes the case that F.B.I. and Justice Department officials acted inappropriately when they sought the highly classified warrant in October 2016 on the campaign adviser, Carter Page. Democrats, who have sided with law enforcement on the matter, made a last-minute attempt to halt the process late Wednesday night when Representative Adam B. Schiff, the top Democrat on the Intelligence Committee, sent a letter to Representative Devin Nunes, its Republican chairman, charging that the Republicans had made 'material changes' to the memo after voting to release it on Monday and before they sent it to the White House for review. Those changes, Mr. Schiff argued, meant that the committee should halt the review process and vote on the new, altered memo — a proposition that could potentially take days." See also, Trump-FBI feud over classified memo erupts into open conflict, The Washington Post, Josh Dawsey, Devlin Barrett, and Karoun Demirjian, Wednesday, 31 January 2018. See also, House Intelligence Committee Chairman Devin Nunes's memo crosses a dangerous line, The Washington Post, Adam B. Schiff, Wednesday, 31 January 2018: "Adam B. Schiff, ranking Democrat on the House Intelligence Committee, represents California's 28th District. Even during the most difficult of times, when Congress had seemingly lost the capacity to govern and partisan storms raged across Capitol Hill, the intelligence committees remained largely insulated from the nation's increasingly self-destructive politics. No more. On Monday, House Intelligence Committee Chairman Devin Nunes (R-Calif.) moved to release a memo written by his staff that cherry-picks facts, ignores others and smears the FBI and the Justice Department — all while potentially revealing intelligence sources and methods. He did so even though he had not read the classified documents that the memo characterizes and refused to allow the FBI to brief the committee on the risks of publication and what it has described as 'material omissions of fact that fundamentally impact the memo's accuracy.' The party-line vote to release the Republican memo but not a Democratic response was a violent break from the committee's nonpartisan tradition and the latest troubling sign that House Republicans are willing to put the president's political dictates ahead of the national interest. The reason for Republicans' abrupt departure from our nonpartisan tradition is growing alarm over special counsel Robert S. Mueller III's investigation into Russian interference in the 2016 campaign."
Special Counsel Robert Mueller Zeros In on Story Put Together by Trump and His Advisers About Trump Tower Meeting in June 2016 Between Russians and Top Trump Campaign Officials, The New York Times, Jo Becker, Mark Mazzetti, Matt Apuzzo, and Maggie Haberman, Wednesday, 31 January 2018: "Aboard Air Force One on a flight home from Europe last July, President Trump and his advisers raced to cobble together a news release about a mysterious meeting at Trump Tower the previous summer between Russians and top Trump campaign officials. Rather than acknowledge the meeting's intended purpose — to obtain political dirt about Hillary Clinton from the Russian government — the statement instead described the meeting as being about an obscure Russian adoption policy. The statement, released in response to questions from The New York Times about the meeting, has become a focus of the inquiry by Robert S. Mueller III, the special counsel investigating Russian interference in the 2016 election. Prosecutors working for Mr. Mueller in recent months have questioned numerous White House officials about how the release came together — and about how directly Mr. Trump oversaw the process. Mr. Mueller's team recently notified Mr. Trump's lawyers that the Air Force One statement is one of about a dozen subjects that prosecutors want to discuss in a face-to-face interview of Mr. Trump that is still being negotiated. The revelation of the meeting was striking: It placed the president's son and his top campaign officials in direct contact with a Russian lawyer who promised damaging information on Mrs. Clinton, and an email to the president's son emerged saying that the information was part of Russia's effort to help the Trump campaign. The special counsel is investigating how those revelations were handled in real time in part because the president was involved in his administration's response…. The latest witness to be called for an interview about the episode was Mark Corallo, who served as a spokesman for Mr. Trump's legal team before resigning in July. Mr. Corallo received an interview request last week from the special counsel and has agreed to the interview, according to three people with knowledge of the request. Mr. Corallo is planning to tell Mr. Mueller about a previously undisclosed conference call with Mr. Trump and Hope Hicks, the White House communications director, according to the three people. Mr. Corallo [plans] to tell investigators that Ms. Hicks said during the call that emails written by Donald Trump Jr. before the Trump Tower meeting — in which the younger Mr. Trump said he was eager to receive political dirt about Mrs. Clinton from the Russians — 'will never get out.' That left Mr. Corallo with concerns that Ms. Hicks could be contemplating obstructing justice, the people said."
Exclusive: In December, Trump asked Deputy Attorney General Rod Rosenstein: Are you 'on my team'? CNN, Pamela Brown, Evan Perez, and Laura Jarrett, Wednesday, 31 January 2018: "Deputy Attorney General Rod Rosenstein visited the White House in December [2017] seeking President Donald Trump's help. The top Justice Department official in the Russia investigation wanted Trump's support in fighting off document demands from House Intelligence Chairman Devin Nunes. But the President had other priorities ahead of a key appearance by Rosenstein on the Hill, according to sources familiar with the meeting. Trump wanted to know where the special counsel's Russia investigation was heading. And he wanted to know whether Rosenstein was 'on my team.' The episode is the latest to come to light portraying a President whose inquiries sometimes cross a line that presidents traditionally have tried to avoid when dealing with the Justice Department, for which a measure of independence is key. The exchange could raise further questions about whether Trump was seeking to interfere in the investigation by special counsel Robert Mueller, who is looking into potential collusion by the Trump campaign with Russia and obstruction of justice by the White House. At the December meeting, the deputy attorney general appeared surprised by the President's questions, the sources said. He demurred on the direction of the Russia investigation, which Rosenstein has ultimate authority over now that his boss, Attorney General Jeff Sessions, has recused himself. And he responded awkwardly to the President's 'team' request, the sources said. 'Of course, we're all on your team, Mr. President,' Rosenstein told Trump, the sources said. It is not clear what Trump meant or how Rosenstein interpreted the [question]."
Exclusive: Peter Strzok, controversial FBI agent, co-wrote initial draft of explosive James Comey letter reopening Clinton email probe in October 2016, CNN, Manu Raju, Laura Jarrett, and Jeremy Herb, Wednesday, 31 January 2018: "Emails obtained by CNN show the FBI agent at the center of a Capitol Hill storm played a key role in a controversial FBI decision that upended Hillary Clinton's campaign just days before the 2016 election: the letter to Congress by then-FBI Director James Comey announcing the bureau was investigating newly discovered Clinton emails. The new revelation about FBI agent Peter Strzok comes as Republicans accuse him of being sympathetic to Clinton while seeking to undermine Donald Trump during the heat of the 2016 campaign season. Strzok, who co-wrote what appears to be the first draft that formed the basis of the letter Comey sent to Congress, also supported reopening the Clinton investigation once the emails were discovered on disgraced former Rep. Anthony Weiner's laptop, according to a source familiar with Strzok's thinking. The day after Strzok sent his draft to his colleagues, Comey released the letter to Congress, reigniting the email controversy in the final days of the campaign. Strzok did, however, harbor reservations about Comey making a public announcement just days before the election and sent a text message to that effect, two sources said. And Strzok's text messages provided to Congress show him grappling with the fallout of making the letter public, according to a CNN review of his texts. This new information reveals a more complicated portrait of Strzok than many of his critics have painted in public. Republicans have seized on text messages between Strzok and FBI lawyer Lisa Page, who were often critical of Trump, to characterize the two — who were having an extramarital affair — as part of an effort to go easy on Clinton and get tough with Trump."
White House seeks 72 percent cut to clean energy research, underscoring administration's preference for fossil fuels, The Washington Post, Chris Mooney and Steven Mufson, Wednesday, 31 January 2018: "The Trump administration is poised to ask Congress for deep budget cuts to the Energy Department's renewable energy and energy efficiency programs, slashing them by 72 percent overall in fiscal 2019, according to draft budget documents obtained by The Washington Post. Many of the sharp cuts would probably be restored by Congress, but President Trump's budget, due out in February, will mark a starting point for negotiations and offer a statement of intent and policy priorities. The document underscores the administration's continued focus on the exploitation of fossil fuel resources — or, as Trump put it in his State of the Union address, 'beautiful clean coal' — over newer renewable technologies seen as a central solution to the problem of climate change."
Environmental Protection Agency Blocks Obama-Era Clean Water Rule, The New York Times, Coral Davenport, Wednesday, 31 January 2018: "The Trump administration has formally suspended a major Obama-era clean water regulation ahead of plans to issue its own version of the rule later this year. President Trump has taken aim at the bitterly contested rule, known as Waters of the United States, since his campaign, calling it 'one of the worst examples of federal regulation.' Among Mr. Trump's first actions in office was an executive order directing his Environmental Protection Agency administrator, Scott Pruitt, to begin the legal process of rescinding the rule and replacing it with a more industry-friendly alternative. On Wednesday, Mr. Pruitt took a major step toward completing that task, filing the legal documents required to suspend the Obama rule for two years. The rule was set to be implemented in the coming weeks, following a Supreme Court decision last week that gave jurisdiction of the matter to district courts. Having suspended the water rule, Mr. Pruitt is now crafting a Trump administration version, which is expected to include much looser regulatory requirements on how farmers, ranchers and real estate developers must safeguard the streams and tributaries that flow through their property and into larger bodies of water."
President's Power to Fire the Director of the Consumer Financial Protection Bureau Is Curbed by Federal Appeals Court. The Director Can Be Fired by the President Only for Cause. The New York Times, Stacy Cowley, Wednesday, 31 January 2018: "The Consumer Financial Protection Bureau's director can be fired by the president only for cause, a federal appeals court ruled on Wednesday, restoring security to a job that has become a political lightning rod. When Congress created the bureau seven years ago, it specified that the director — after being nominated to a five-year term by the president and confirmed by the Senate — could be removed only for 'inefficiency, neglect of duty or malfeasance.' That standard differs from those in effect at most other federal agencies, whose leaders can typically be removed at will by a president. Last year, a three-judge panel of the United States Court of Appeals for the District of Columbia Circuit found the bureau's setup to be unconstitutional. On Wednesday, the full circuit court issued a ruling that vacated the earlier decision and upheld the constitutionality of the consumer bureau's structure."
'Using his position for private gain': Ben Carson, Secretary of Housing and Urban Development, was warned he might run afoul of ethics rules by enlisting his son to help organize an agency 'listening tour' in Baltimore last summer, The Washington Post, Juliet Eilperin and Jack Gillum, Wednesday, 31 January 2018: "Housing and Urban Development Secretary Ben Carson allowed his son to help organize an agency 'listening tour' in Baltimore last summer despite warnings from department lawyers that doing so risked violating federal ethics rules, according to internal documents and people familiar with the matter. Career officials and political appointees raised concerns days before the visit that Carson's son, local businessman Ben Carson Jr., and daughter-in-law were inviting people with whom they potentially had business dealings, the documents show. Carson Jr. put people he'd invited in touch with his father's deputies, joined agency staff on official conference calls about the listening tour and copied his wife on related email exchanges, according to emails. 'I expressed my concern that this gave the appearance that the Secretary may be using his position for his son's private gain,' Linda M. Cruciani, HUD's deputy general counsel for operations, wrote in a July 6 memo, describing her reaction upon learning of Carson Jr.'s involvement from other staff members."
U.S. extends provisional residency for 6,000 Syrians rather than deporting them to war zone, The Washington Post, Nick Miroff, Wednesday, 31 January 2018: "The Trump administration said Wednesday it will renew a form of provisional residency known as temporary protected status for nearly 6,000 Syrians who have been exempted from deportation since 2012 because of their nation's bloody civil war. But the Department of Homeland Security said it will not accept new applicants for the program, leaving any Syrian who reached the United States after Aug. 1, 2016, vulnerable to deportation to one of the world's most dangerous places."
Russian spy chiefs met in Washington with CIA director Mike Pompeo to discuss counterterrorism, The Washington Post, Shane Harris, Wednesday, 31 January 2018: "Two top Russian spy chiefs traveled to Washington last week to discuss counterterrorism issues with CIA Director Mike Pompeo, but the unusual visit also raised concerns among some U.S. officials that Moscow could interpret the encounter as a sign the Trump administration is willing to move beyond the issue of election interference, current and former U.S. intelligence officials said…. The meeting, which addressed the countries' mutual interest in preventing terrorist attacks, took place amid high tensions between Russia and the United States over a Kremlin-directed campaign to interfere with the 2016 elections. The U.S. intelligence community concluded in a 2016 report Russian President Vladi­mir Putin ordered the interference operation, and three congressional committees and a special counsel are investigating any possible coordination between Trump associates and Russian agents during the campaign."
Ordering Guantánamo to Stay Open Is One Thing, but Refilling It Is Another, The New York Times, Charlie Savage, Wednesday, 31 January 2018: "When President Trump announced Tuesday in his State of the Union address that he had signed an executive order to keep the Guantánamo Bay wartime prison open, he ad-libbed a line that was not in his staff-vetted prepared remarks, declaring that 'in many cases,' terrorism detainees who are captured in the future will now be sent there. With that, Mr. Trump signaled that he still wants to fulfill a vow he made during the 2016 presidential campaign to fill the prison back up — even though he sent no new detainees there in his first year. But the problems with Guantánamo that so far have steered his administration to other options have not changed. 'This is much easier said than done,' said Robert M. Chesney, a University of Texas, Austin, law professor who worked on a detention policy task force at the Justice Department in 2009. 'Nothing in the new executive order changes the various legal and policy obstacles that help explain why no one was brought there in 2017, despite his campaign pledge.' Even if one rejects the Obama administration's arguments that it is too expensive to imprison people at the American military base in Cuba and that it is a tainted symbol that fuels anti-Americanism, Guantánamo is unattractive because of three sets of practical problems, he said. They involve the Islamic State, transfers and the military commissions trial system."
Thursday, 1 February 2018, Day 378:
Trump Clears Way for Secret Memo's Release, The New York Times, Nicholas Fandos and Adam Goldman, Thursday, 1 February 2018: "The White House signaled on Thursday that President Trump would allow a secret memo written by Republican congressional aides to be made public, despite fears from some in the West Wing that it could prompt the resignation of the F.B.I. director, Christopher A. Wray, and lead to another crisis for the administration. Mr. Trump, who had a brief window to block the memo's disclosure on national security grounds, was expected to tell Congress on Friday that he had no objections and would probably not request that any of its substance be redacted, according to a senior administration official. The president's eagerness to see the document made public pitted him against his own top national security officials, who have warned that it omits crucial context and that its release would jeopardize sensitive government information. The memo is said to accuse federal law enforcement officials of abusing their authorities in seeking court permission to surveil a former Trump campaign adviser…. Democrats who have seen it say the Republican document amounts to a risky attempt to construct a narrative to undercut the Russia investigation. They say it relies on cherry-picked facts and disregards key context." See also, Trump to approve release of Republican memo Friday over objections from law enforcement and intelligence communities, The Washington Post, Carol D. Leonnig, Josh Dawsey, Ellen Nakashima, and Karoun Demirjian, Thursday, 1 February 2018. See also, Representative Adam B. Schiff, the House Intelligence Committee's top Democrat, accuses Devin Nunes of altering Republican memo before sharing it with Trump for release, The Washington Post, Karoun Demirjian, Thursday, 1 February 2018: "The House Intelligence Committee's top Democrat accused the panel's chairman of making 'material changes' to a GOP-drafted memo alleging surveillance abuses before sending it to the White House to approve its public release, a move he charges should prevent President Trump from releasing it. Rep. Adam B. Schiff (D-Calif.) sent a letter late Wednesday to Chairman Devin Nunes (R-Calif.), accusing him of 'deliberately misleading' the committee. Schiff demanded that Nunes withdraw the version he sent to the White House because 'there is no longer a valid basis for the White House to review the altered documents' and approve their public release."
White House Wants the Pentagon to Offer More Options on North Korea, The New York Times, Mark Landler and Helene Cooper, Thursday, 1 February 2018: "The White House has grown frustrated in recent weeks by what it considers the Pentagon's reluctance to provide President Trump with options for a military strike against North Korea, according to officials, the latest sign of a deepening split in the administration over how to confront the nuclear-armed regime of Kim Jong-un. The national security adviser, Lt. Gen. H. R. McMaster, believes that for Mr. Trump's warnings to North Korea to be credible, the United States must have well-developed military plans, according to those officials. But the Pentagon, they say, is worried that the White House is moving too hastily toward military action on the Korean Peninsula that could escalate catastrophically. Giving the president too many options, the officials said, could increase the odds that he will act. The tensions bubbled to the surface this week with the disclosure that the White House had abandoned plans to nominate a prominent Korea expert, Victor D. Cha, as ambassador to South Korea. Mr. Cha suggested that he was sidelined because he warned administration officials against a 'preventive' military strike, which, he later wrote, could spiral 'into a war that would likely kill tens, if not hundreds, of thousands of Americans.'"
Trump administration strips the Consumer Financial Protection Bureau of enforcement powers in lending discrimination cases, The Washington Post, Renae Merle, Thursday, 1 February 2018: "The Trump administration has stripped enforcement powers from a Consumer Financial Protection Bureau unit responsible for pursuing discrimination cases, part of a broader effort to reshape an agency it criticized as acting too aggressively. The move to sharply restrict the responsibilities of the Office of Fair Lending and Equal Opportunity comes about two months after President Trump installed his budget chief, Mick Mulvaney, at the head of the bureau. The office previously used its powers to force payouts in several prominent cases, including settlements from lenders it alleged had systematically charged minorities higher interest rates than they had for whites. That unit now will move inside the office of the director, where staffers will be focused on 'advocacy, coordination and education,' according to an email Mulvaney sent them this week. They will no longer have responsibility for enforcement and day-to-day oversight of companies, he wrote." See also, Payday Rules Relax on Trump's Watch After Lobbying by Lenders, The New York Times, Alan Rappeport, published on Friday, 2 February 2018.
The Justice Department Has Effectively Shuttered an Obama-era Office Dedicated to Making Legal Aid Accessible to All Citizens, The New York Times, Katie Benner, Thursday, 1 February 2018: "The Justice Department has effectively shuttered an Obama-era office dedicated to making legal aid accessible to all citizens, according to two people familiar with the situation. The division, the Office for Access to Justice, began as an initiative in 2010 under former Attorney General Eric H. Holder Jr. to increase and improve legal resources for indigent litigants in civil, criminal and tribal courts. Though the head of the office reports directly to the associate attorney general, it never gained much visibility within the Justice Department because it did not oversee a large staff of prosecutors. While Attorney General Jeff Sessions cannot close the office without notifying the Congress, he can sideline it by moving its resources elsewhere. Its offices now sit dark on the third floor of the Justice Department building. The staff of a dozen or so has dwindled and left the department over the past few months, the people said. Maha Jweied, the acting director of the department, left this month to start a consulting business, according to her LinkedIn profile…. The office's stated mission was to 'deliver outcomes that are fair and accessible to all, irrespective of wealth and status.' It worked with other federal, state and local entities in the justice system to 'increase access to counsel and legal assistance' for people who could not afford lawyers. Civil rights groups objected to its effective closure."
Trump administration tears down regulations to speed oil and gas drilling on public land, The Washington Post, Darryl Fears, Thursday, 1 February 2018: "The Trump administration is aggressively sweeping aside regulations protecting public land to clear a path for expanded oil and gas drilling. A memorandum from the Interior Department, made public Thursday, directs its field offices 'to simplify and streamline the leasing process' so that federal leases to the oil and gas industry can be expedited 'to ensure quarterly oil and gas lease sales are consistently held.' According to the memo, which was dated Wednesday, doing so will ease such "impediments and burdens" as months-long environmental reviews that assess the impacts of drilling and potential spills on land and wildlife. The new approach requires the Bureau of Land Management to process a proposed lease within 60 days. Once-mandatory public participation in safety reviews is now left to the discretion of the agency's field representatives. Public protests of finalized leases will be shortened to 10 days, and a sale can move forward even if disputes are unresolved, according to the memo."
Immigration authorities detail plan for courthouse arrests, Associated Press, Elliot Spagat, Thursday, 1 February 2018: "Federal immigration authorities formalized a policy Wednesday to send deportation agents to federal, state and local courthouses to make arrests, dismissing complaints from judges and advocacy groups that it instills fear among crime victims, witnesses and family members. The two-page directive from U.S. Immigration and Customs Enforcement said it will enter courthouses only for specific targets, such as convicted criminals, gang members, public safety threats and immigrants who have been previously deported or ordered to leave. Family, friends and witnesses won't be picked up for deportation but ICE leaves a caveat for 'special circumstances.' The policy, signed by ICE acting director Thomas Homan, says immigration agents should generally avoid arrests in non-criminal areas of the court, like family court and small claims, unless it supervisor approves. ICE — in a not-so-subtle jab at 'sanctuary cities' that limit work with immigration authorities — said 'increasing unwillingness of some jurisdictions to cooperate with ICE in the safe and orderly transfer of targeted aliens inside their prisons and jails has necessitated additional at-large arrests.' Immigration agents made courtroom arrests under the Obama administration, but the pace appears to have picked up under President Donald Trump, whose administration has seen a roughly 40 percent surge in arrests overall and has cast a much wider net."
Republicans Stuff Their Education Bill With Conservative Social Agenda, The New York Times, Anemona Hartocollis, Thursday, 1 February 2018: "A 590-page higher-education bill working its way through Congress is a wish list for a wide range of people, groups and colleges saying that their First Amendment rights — freedom of speech, religion or assembly — are being trampled. Many of them are religious, right-leaning or both, and the Republicans behind the bill have eagerly taken up the cause, correcting what they see as antipathy toward conservative beliefs on American campuses."
Hate in the White House–January: A timeline of instances of extremism in the Trump administration, Southern Poverty Law Center, Thursday, 1 February 2018: "President Trump has opened the White House doors to extremism, not only consulting with hate groups on policies that erode our country's civil rights protections but enabling the infiltration of extremist ideas into the administration's rhetoric and agenda. Once relegated to the fringes, the radical right now has a toehold in the White House. Groups and individuals referenced in [this article] are not associated with hate groups and extremist ideology unless indicated by a hate group profile."
The Centers for Disease Control (CDC) to cut by 80 percent efforts to prevent global disease outbreaks, The Washington Post, Lena H. Sun, Thursday, 1 February 2018: "Four years after the United States pledged to help the world fight infectious-disease epidemics such as Ebola, the Centers for Disease Control and Prevention is dramatically downsizing its epidemic prevention activities in 39 out of 49 countries because money is running out, U.S. government officials said. The CDC programs, part of a global health security initiative, train front-line workers in outbreak detection and work to strengthen laboratory and emergency response systems in countries where disease risks are greatest. The goal is to stop future outbreaks at their source. Most of the funding comes from a one-time, five-year emergency package that Congress approved to respond to the 2014 Ebola epidemic in West Africa. About $600 million was awarded to the CDC to help countries prevent infectious-disease threats from becoming epidemics. That money is slated to run out by September 2019. Despite statements from President Trump and senior administration officials affirming the importance of controlling outbreaks, officials and global infectious-disease experts are not anticipating that the administration will budget additional resources. Two weeks ago, the CDC began notifying staffers and officials abroad about its plan to downsize these activities, because officials assume there will be 'no new resources,' said a senior government official speaking on the condition of anonymity to discuss budget matters. Notice is being given now to CDC country directors 'as the very first phase of a transition,' the official said. There is a need for 'forward planning,' the official said, to accommodate longer advance notice for staffers and for leases and property agreements. The downsizing decision was first reported by the Wall Street Journal."
Maryland Attorney General Brian Frosh to sue Trump administration over federal tax plan, The Washington Post, Josh Hicks, Thursday, 1 February 2018: "Maryland Attorney General Brian E. Frosh (D) announced Thursday that he will join several high-tax states planning to challenge the new federal tax law as illegal because it would 'jack up' the amount many residents owe. The other states in the lawsuit would be Connecticut, New Jersey and New York, whose governors have formed a coalition to sue over the tax plan."
As Strongmen Around the World Steamroll Their Opponents, the United States Is Silent, The New York Times, Declan Walsh, Thursday, 1 February 2018: "Across the world, autocratic leaders are engaging in increasingly brazen behavior — rigging votes, muzzling the press and persecuting opponents — as they dispense with even a fig leaf of democratic practice once offered to placate the United States or gain international legitimacy. The global tide is driven by a bewildering range of factors, including the surge of populism in Europe, waves of migration, and economic inequality. And leaders of countries like Egypt, which had long been sensitive to Washington's influence, know they run little risk of rebuke from an American president who has largely abandoned the promotion of human rights and democracy in favor of his narrow 'America First' agenda."