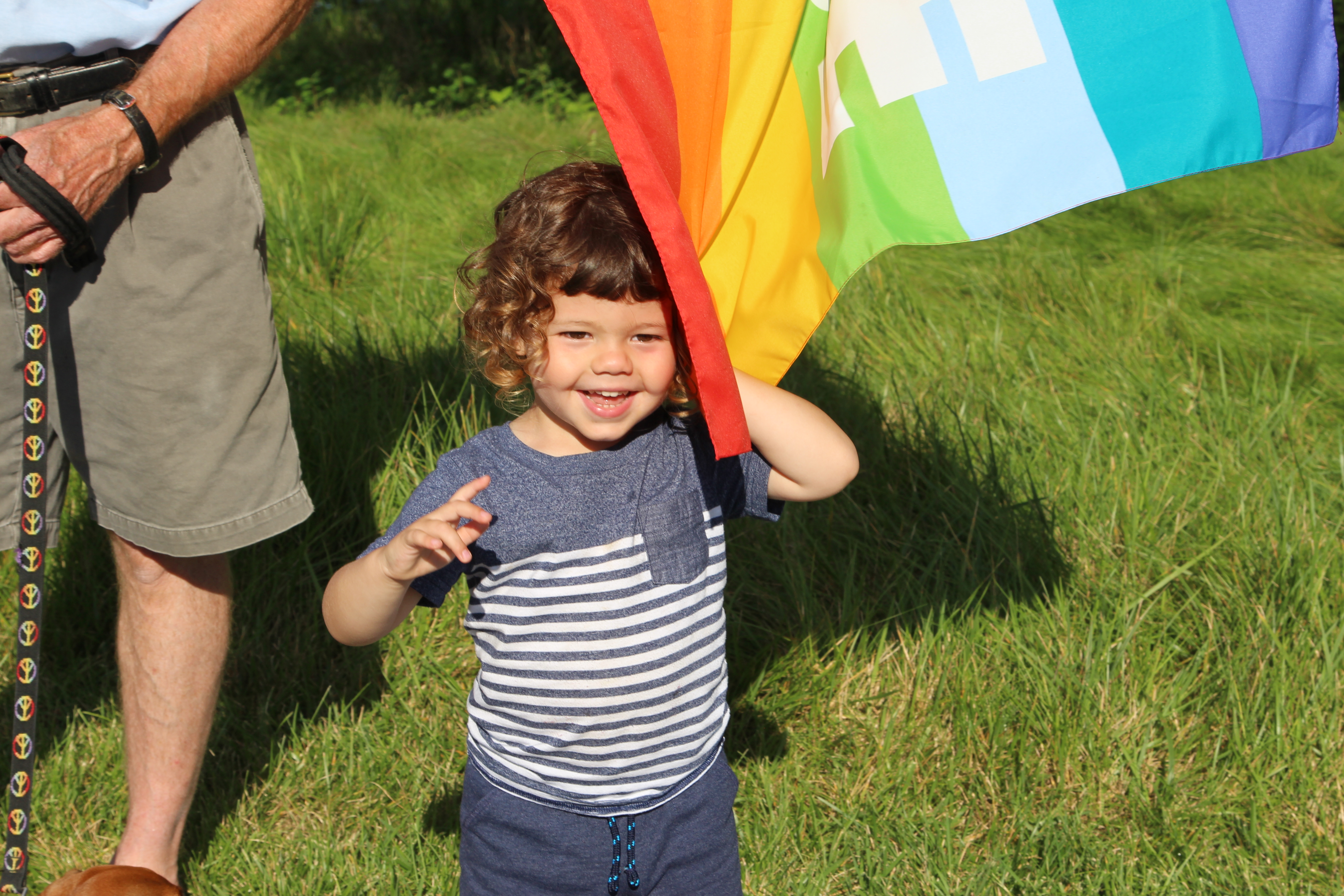 Keeping Track (of some things), Staying Outraged (it is possible), and Resisting (it's essential)
Passages in bold in the body of the texts below are my emphasis. This is an ongoing project, and I update the site frequently. Because I try to stay focused on what has actually happened, I usually let the news 'settle' a day or so before posting. I hope readers will peruse the articles in full for a better understanding of the issues and their context; our democracy and our future depend on citizens who can distinguish between facts and falsehoods and who are engaged in the political process.
Friday, 12 January 2018 (Day 358)
A Racist in the Oval Office, The New Yorker, John Cassidy, Friday, 12 January 2018: "During the 2016 Presidential campaign, Trump described Mexican immigrants as 'in many cases criminals, rapists, drug dealers, etc.'; questioned the fitness of a U.S.-born federal judge by referring to him as 'Mexican'; mocked the mother of a Pakistani-American war hero; and, for a time, refused to condemn David Duke, the former Klansman. Since taking office, Trump hasn't changed much, if at all. He has embarked on a public crusade against black football players who kneel during the national anthem, suggested that some of the neo-Nazis who marched in Charlottesville, Virginia, were 'good people,' and boasted about calling Don Lemon, the African-American CNN host, 'the dumbest man on television.' While some might try (lamely) to argue that Trump took some of these steps to rile up his disaffected white voting base, no such reasoning can be applied to his statements in internal meetings, where, according to a report in the Times, he has said that recent immigrants from Haiti 'all have AIDS' and that immigrants from Nigeria, once they had seen the United States, would never 'go back to their huts.'… His latest awful utterance—the 'shithole' comment [it was reported on Thursday that he referred to Haiti, El Salvador, and certain nations in Africa as 'shithole countries' during a meeting with lawmakers in the Oval Office]—came during a meeting with Republican and Democratic lawmakers who are trying to reach a deal to extend legal protections for Dreamers, undocumented immigrants who were brought to the United States as children…. Rather than denying that Trump had made these remarks, the White House press office dispatched Raj Shah, the principal deputy press secretary, who is Indian-American, to try to rationalize them. 'The president will only accept an immigration deal that adequately addresses the visa lottery system and chain migration—two programs that hurt our economy and allow terrorists into our country,' Shah's statement said. 'Like other nations that have merit-based immigration, President Trump is fighting for permanent solutions that make our country stronger by welcoming those who can contribute to our society, grow our economy and assimilate into our great nation.' In appearing to suggest that immigrants from places like El Salvador, Haiti, Liberia, and Sierra Leone couldn't become productive and assimilated American citizens, the press-office statement demonstrated that deep racial prejudices extend beyond the Oval Office to other parts of the White House…. [On Friday morning], Senator Durbin told reporters that Trump said 'things which were hate-filled, vile, and racist . . . You've seen the comments in the press; I've not read one of them that's inaccurate.' For the past year, Republicans, senior Democrats, and many media commentators have held back from applying the R-word to Trump… After this latest outburst, however, the arguments for being reticent seem absurd. The obvious truth can no longer be avoided or sugarcoated: we have a racist in the Oval Office." See also, The 'Shithole Countries'–and the Rest of the World–Respond to Trump, The New Yorker, Robin Wright, Friday, 12 January 2018: "Trump's credibility as a world leader has been, to borrow his vulgarity, shot to shit. With one word—just the latest in a string of slurs about other nations and peoples—he has demolished his ability to be taken seriously on the global stage. 'There is no other word one can use but racist,' the spokesman for the U.N. High Commissioner on Human Rights, Rupert Colville, said at a briefing in Geneva. 'You cannot dismiss entire countries and continents as "shitholes," whose entire populations, who are not white, are therefore not welcome.'… As I've found (to an embarrassing degree) over the past two years, many senior officials in foreign capitals and in embassies across Washington believe that he is simply articulating his intolerant and prejudiced world view. The White House signalled as much in its damage-control statement, on Thursday, explaining that the President wants to 'make our country stronger by welcoming those who can contribute to our society, grow our economy and assimilate into our great nation.'" See also, Donald Trump Flushes Away the Reputation of the United States, The New York Times, The Editorial Board, Friday, 12 January 2018: "Where to begin? How about with a simple observation: The president of the United States is a racist. And another: The United States has a long and ugly history of excluding immigrants based on race or national origin. Mr. Trump seems determined to undo efforts taken by presidents of both parties in recent decades to overcome that history."  See also, 'Don't Feed the Troll': Much of the World Reacts in Anger at Trump's Comment About 'Shithole Countries,' The New York Times, Jina Moore and Catherine Porter, Friday, 12 January 2018: "Governments and citizens across the world recoiled on Friday with disgust, outrage and sadness at reports that President Trump had described Haiti and unspecified African nations as 'shithole countries' during a meeting with members of Congress on Thursday about immigration, asking why the American government would want to admit their citizens as immigrants. The Haitian government called the remarks racist. The president of Senegal tweeted that he was shocked. South Africa's governing party said the comments were 'extremely offensive.' The African Union said it was 'frankly alarmed.' In Haiti, particularly, the words were greeted with pain, as the country marked the eighth anniversary of the deadly 2010 earthquake — known as the worst natural disaster of modern history, killing between 230,000 and 316,000 people and leaving 1.5 million homeless…. 'The Haitian government condemns in the strongest terms these abhorrent and obnoxious remarks which, if proven, reflect a totally erroneous and racist view of the Haitian community and its contribution to the United States,' the government said, while summoning the top American diplomat in the country for clarification, and possibly an apology. The fury was not limited to those countries directly mentioned, however." See also, Trump's Fixation on Haiti, and the Abiding Fear of Black Self-Determination, The New Yorker, Doreen St. Félix, Friday, 12 January 2018: "Haiti declared its independence from France on January 1, 1804. The American government refused to recognize the country until 1862. Thomas Jefferson, in 1799, referred to the leaders of Haiti's violent overthrow of French colonial order as 'cannibals of the terrible republic.' Haitian sovereignty, and the nationalist insurrections it inspired in the global South, was seen as an aberration from the Enlightenment's racial ideal, a framing that has persisted for two centuries. The peculiar nineteenth-century physician Samuel Adolphus Cartwright, in his description of 'drapetomania'—which he defined as 'the disease causing Negroes to flee'—used the 'insensibility' of Haitian free black society as an example of why America's enslaved population had to be psychologically broken down. Haiti's sin was black self-determination, and its people the sinners. A day after the 2010 earthquake, the evangelist Pat Robertson said on his TV show, 'The 700 Club,' that the natural catastrophe was the result of Haiti's 'pact to the devil': "You know, the Haitians revolted and got themselves free. But, ever since, they have been cursed by one thing after the other.' Considering his incuriosity and general historical illiteracy, one doubts that Trump is consciously aware of this grotesque propaganda. But he has nevertheless absorbed this bigotry whole—has become one with it." See also, From conspiracy theories to 'shithole' countries: Trump's thoroughly absurd Thursday, The Washington Post, Aaron Blake, Friday, 12 January 2018: "President Trump is no stranger to controversy. But even by his standards, Thursday was without precedent. Trump started the day by tweeting against his administration's policy on surveillance. By the afternoon, he went further than he has ever gone when it comes to accusing federal law enforcement of a conspiracy against him. And then it was reported that he had tossed a blanket over one-sixth of the world's population and labeled it full of 'shithole countries.' Any of the three would have constituted a crazy day for the Trump White House; the combination of the three of them struggles to find an equal during Trump's nearly one year in office. The mix of internal chaos, conspiracy-mongering and offensive comments provided a veritable Trump trifecta."
How Republican Lawmakers Responded to Trump's Vulgar Comments About 'Shithole Countries,' The New York Times, Thomas Kaplan, Emily Baumgaertner, and Alicia Parlapiano, Friday, 12 January 2018: "Reports that President Trump referred to African nations as 'shithole countries' and disparaged Haitians during an immigration meeting on Thursday prompted outcry from some lawmakers, but his comments were followed by notable silence from others. [This article addresses] how Republicans in the House leadership, the Senate and other lawmakers who attended the meeting have responded." See also, Senator Lindsey Graham of South Carolina Admonishes Trump: 'America Is an Idea, Not a Race,' The New York Times, Julie Hirschfeld Davis, Friday, 12 January 2018: "It was just after President Trump had finished railing in the Oval Office against African immigrants he said came from 'shithole countries' when a senior Republican senator, Lindsey Graham of South Carolina, who was there to negotiate a deal on immigration, spoke up. 'America is an idea, not a race,' Mr. Graham said, according to three people familiar with the exchange on Thursday. Diversity was a strength, he said, not a weakness. And by the way, the senator added, he himself was a descendant of immigrants who came to the United States from 'shithole countries with no skills.' Mr. Trump's racially charged comments in front of more than half a dozen lawmakers, which also extended to immigrants from Haiti — followed by a day in which members of Congress denounced the president, defended him or stayed silent — now threaten what had been an emerging agreement to protect undocumented immigrants brought to the United States as children. Several people with knowledge of the conversation said the president had also demanded to know whether Haitian immigrants could be left out of any deal. The White House has not disputed the account of the exchange…. To try to steer the political narrative, the president took to Twitter on Friday with a vague account of the meeting, saying his remarks at the meeting were 'tough, but this was not the language used.'"
What did the men with Donald Trump do when he spoke of 'shithole countries'? The Washington Post, Philip Kennicott, Friday, 12 January 2018: "Over the past year, as our political culture has grown more coarse and corrupt, I've felt different things: sometimes, anger; often, bitter resignation; and occasionally, a bemused sense of pure absurdity. But the past two nights I have actually wept. Why now? Why in response to these particular prompts? A confused and ailing woman in a thin medical gown was tossed to the roadside in freezing weather by security guards from the University of Maryland Medical Center Midtown Campus in Baltimore. Who orders such a thing, and why would anyone carry out that order? Then, the president of the United States calls Haiti, El Salvador and African nations 'shithole' countries. Who says that kind of thing? Who thinks it? Who listens to it without reflexive outrage?… His defenders seemed to say that if the president says things that we would be ashamed even to think, he is somehow speaking a kind of truth. But while there may be countries that are poor and suffer from civil discord, there are no 'shithole' countries, not one, anywhere on Earth. The very idea of 'shithole' countries is designed to short-circuit our capacity for empathy on a global scale…. When Trump called disfavored countries 'shitholes,' he was indulging the most lethal and persistent tribalism of all: pure, unabashed racism. After a candidacy and now a presidency marked by implications of racism, the president has grown more comfortable with speaking in overtly racist terms, condemning whole countries and their people for not being more like 'Norway,' one of the whitest countries on Earth…. What I want to know is how the men in the room with him reacted." See also, Trump's Immigration Remarks Outrage Many but Others Quietly Agree, The New York Times, Patrick Kingsley, Friday, 12 January 2018: "The Czech president has called Muslim immigrants criminals. The head of Poland's governing party has said refugees are riddled with disease. The leader of Hungary has described migrants as a poison. This week, Austria's new far-right interior minister suggested 'concentrating' migrants in asylum centers — with all its obvious and odious echoes of World War II. So when President Trump said he did not want immigrants from 'shithole' countries, there was ringing silence across broad parts of the European Union, especially in the east, and certainly no chorus of condemnation. In fact, some analysts saw the remarks as fitting a pattern of crude, dehumanizing and racist language to describe migrants and asylum seekers that has steadily edged its way into the mainstream. Coming from the White House, such words may be taken by some as a broader signal that racism is now an acceptable part of political discourse." See also, How racism shaped centuries of U.S. immigration policy, The Washington Post, William S. Cossen, Friday, 12 January 2018.
Continue reading Week 52, Friday, 12 January – Thursday, 18 January 2018 (Days 358-364)
Trump Lawyer Michael Cohen Arranged $130,000 Payment for Adult-Film Star's Silence, The Wall Street Journal, Michael Rothfeld and Joe Palazzolo, Friday, 12 January 2018: "A lawyer for President Donald Trump arranged a $130,000 payment to a former adult-film star a month before the 2016 election as part of an agreement that precluded her from publicly discussing an alleged sexual encounter with Mr. Trump, according to people familiar with the matter. Michael Cohen, who spent nearly a decade as a top attorney at the Trump Organization, arranged payment to the woman, Stephanie Clifford, in October 2016 after her lawyer negotiated the nondisclosure agreement with Mr. Cohen, these people said. Ms. Clifford, whose stage name is Stormy Daniels, has privately alleged the encounter with Mr. Trump took place after they met at a July 2006 celebrity golf tournament in Lake Tahoe, these people said. Mr. Trump married Melania Trump in 2005. Mr. Trump faced other allegations during his campaign of inappropriate behavior with women, and vehemently denied them. In this matter, there is no allegation of a nonconsensual interaction." See also, Porn Star Was Reportedly Paid to Stay Quiet About Sexual Affair With Trump, The New York Times, Megan Twohey and Jim Rutenberg, Friday, 12 January 2018. See also, Porn star was paid $130,000 to keep quiet about a relationship with Trump, The Wall Street Journal reports, The Washington Post, Josh Dawsey, Friday, 12 January 2018.
Trump's history of breaking decorum with remarks on race and ethnicity, NBC News, Vivian Salama, Friday, 12 January 2018: "A career intelligence analyst who is an expert in hostage policy stood before President Donald Trump in the Oval Office last fall to brief him on the impending release of a family long held in Pakistan under uncertain circumstances. It was her first time meeting the president, and when she was done briefing, he had a question for her. 'Where are you from?' the president asked, according to two officials with direct knowledge of the exchange. New York, she replied. Trump was unsatisfied and asked again, the officials said. Referring to the president's hometown, she offered that she, too, was from Manhattan. But that's not what the president was after. He wanted to know where 'your people' are from, according to the officials, who spoke under condition of anonymity due to the nature of the internal discussions. After the analyst revealed that her parents are Korean, Trump turned to an adviser in the room and seemed to suggest her ethnicity should determine her career path, asking why the 'pretty Korean lady' isn't negotiating with North Korea on his administration's behalf, the officials said." See also, Surprise! Trump Is That Dude Who Asks 'But Where Are You Really From?' Mother Jones, Inae Oh, Friday, 12 January 2018.
Trump's Demand to Rewrite the Iran Nuclear Deal Tests a Weakened Diplomatic Corps, The New York Times, Mark Landler, Friday, 12 January 2018: "President Trump, by demanding on Friday that European allies agree to rewrite the Iran nuclear deal within 120 days or he will kill it, set himself a diplomatic challenge that would be formidable even for an administration with a deep bench of experienced negotiators. For Mr. Trump, who has filled his national security ranks with retired military officers and allowed his State Department to languish, the challenge is even more profound. And it is not limited to Iran: The North Korea crisis has taken a sudden turn toward diplomacy, with the unexpected opening of talks between the North and the South. On both fronts, current and former officials say, the Trump administration is being forced to rethink strategies that had been driven largely by military considerations. Many say the White House is ill equipped to deal with the prospect of a South Korean détente with the North's Kim Jong-un or the recent eruption of political unrest in Iran. The antigovernment protests in Iran have complicated Mr. Trump's calculations about whether to rip up the nuclear deal negotiated by the Obama administration, several officials said. While the unrest has made the president even more determined to punish the Iranian leadership, it has also reinforced the conviction of European leaders that the deal should be preserved. On Friday, Mr. Trump grudgingly agreed not to reimpose comprehensive sanctions that would have broken apart the deal. But he gave European allies only four months to agree to a stricter 'follow on' agreement, warning that he would pull the United States out of it without one. He also ordered targeted sanctions against the head of Iran's judiciary, Sadeq Larijani, a powerful figure whom the administration holds culpable for the violent crackdown on the protests, as well as against an Iranian cyberwarfare unit that it accuses of internet censorship." See also, Trump warns he will withdraw the U.S. from Iran nuclear deal if fixes are not made, The Washington Post, Carol Morello and Anne Gearan, Friday, 12 January 2018.
John Feeley, U.S. Ambassador to Panama, Resigns, Saying He No Longer Feels Able to Serve Trump, Reuters, Friday, 12 January 2018: "U.S. Ambassador to Panama John Feeley, a career diplomat and former Marine Corps helicopter pilot, has resigned, saying he no longer felt able to serve President Donald Trump. Feeley's departure had been communicated to State Department officials on Dec. 27 and was not a response to Trump's alleged use of the word 'shithole' to describe Haiti and African countries at a meeting on Thursday, U.S. officials said."
17 former wildlife officials urge Interior Secretary Ryan Zinke to rethink easing rules against killing migratory birds, The Washington Post, Dino Grandoni and Juliet Eilperin, Friday, 12 January 2018: "A group of former Interior Department officials from both major parties who served under the past eight presidents pressed the Trump administration Wednesday to reconsider its move to ease restrictions against killing birds. The 17 former political appointees and career officials, who include Senate-confirmed members of the Carter, Nixon, Ford, George H.W. Bush, Clinton, George W. Bush and Obama administrations, sent a letter to Interior Secretary Ryan Zinke asking him to reverse the department's new interpretation of a century-old law used to prosecute oil firms and other companies for killing migratory birds. Career officials who served under Ronald Reagan also signed the letter. 'This legal opinion is contrary to the long-standing interpretation by every administration (Republican and Democrat) since at least the 1970s,' the group wrote in the letter, which was also sent to members of Congress…. Signed in 1918, the Migratory Bird Treaty Act (MBTA) is one of the nation's oldest environmental laws. Passed so the nation complied with treaties it had with Great Britain — countries with which the United States shares migratory birds — the broadly worded law made it illegal to 'pursue, hunt, take, [or] capture' any migratory bird 'by any means whatever [and] at any time or in any manner.' In the new solicitor's opinion, Interior said applying the law 'to incidental or accidental actions hangs the sword of Damocles over a host of otherwise lawful and productive actions, threatening up to six months in jail and a $15,000 fine for each and every bird injured or killed.' Under the new interpretation, a company would be in violation of the law only when it is 'engaged in an activity the object of which was to render an animal subject to human control.'"
After drubbing by media, Peter Hoekstra, Trump's ambassador to the Netherlands, apologizes for anti-Muslim remarks, The Washington Post, Eli Rosenberg and Amar Nadhir, Friday, 12 January 2018: "The embattled U.S. Ambassador to the Netherlands Peter Hoekstra apologized Friday for making unsubstantiated anti-Muslim claims at a conference in 2015, after his first week in the post was clouded by questions about the incendiary statements. Hoekstra, a former Republican congressman from Michigan and recent political appointee, made the apology during an interview Friday with De Telegraaf, one of the largest Dutch newspapers, at the end of a particularly rough introduction for the new ambassador. 'Looking back, I am shocked I said that,' he told the newspaper. 'It was a wrong statement. It was wrong.'… 'Chaos in the Netherlands. There are cars being burned. There are politicians that are being burned,' Hoekstra said at the time. 'With the influx of the Islamic community — and yes, there are no-go zones in the Netherlands. All right? There are no-go zones in France.' In the interview with the Dutch newspaper, Hoekstra said that he couldn't recall what his remark was based on. 'I mixed up countries. I was wrong. I can't recall how that could happen. I know: I was wrong,' he said."
Donald Trump cancels London visit amid protest fears, The Guardian, Heather Stewart and David Smith, Friday, 12 January 2018: "Donald Trump has cancelled a visit to Britain next month to open the new US embassy in London, amid fears of mass protests. The president claimed on Twitter that the reason for calling off the trip was his displeasure at Barack Obama having sold the current embassy for 'peanuts' and built a replacement for $1bn (£750m). 'Bad deal,' he wrote. But the embassy's plan to move from Mayfair to Nine Elms in London was first reported in October 2008, when George W Bush was still president. The London mayor, Sadiq Khan, said Trump had 'got the message' that many Londoners staunchly opposed his policies and actions. See also, 'As usual, Trump is dead wrong': Former U.S. ambassadors explain the London Embassy move after Trump criticism, The Washington Post, Adam Taylor, Friday, 12 January 2018: "The decision to move the embassy came down to practical concerns, the most important of which was safety. After the al-Qaeda bombings of U.S. embassies in Tanzania and Kenya in 1998, the State Department imposed new safety standards that required embassies to be set back 100 feet from any adjacent roads due to the risk of car bombs and other attacks. For embassies that were in densely populated neighborhoods like Mayfair, that posed a major problem and often necessitated a move." See also, Robert Johnson, the U.S. ambassador in London, contradicted just about everything Trump said about the new embassy, The Washington Post, Alex Horton, Friday, 12 January 2018.
Saturday, 13 January 2018 (Day 359)
Iran to Trump: Nuclear Pact Is 'Not Renegotiable,' The New York Times, Thomas Erdbrink, Saturday, 13 January 2018: "Iranian officials, responding to President Trump's call to revise the nuclear agreement, said they would reject any changes to the 2015 deal, saying it was 'not renegotiable.' Iran's foreign minister, Mohammad Javad Zarif, wrote on Saturday in a message on Twitter that the nuclear agreement between Iran, the United States and other world powers was 'a solid multilateral agreement' that President Trump was 'maliciously violating.' Mr. Trump on Friday, once again, reluctantly signed waivers crucial to keep the agreement in place, but he also demanded that European allies agree to rewrite the nuclear deal within 120 days or else he would kill it. Mr. Trump also announced new sanctions, including against the chief of Iran's hard-line dominated judiciary, Ayatollah Sadegh Amoli-Larijani, for his involvement in punishing protesters who participated in anti-government rallies earlier this month. A series of demonstrations over the economy, which also turned against Iran's Islamic establishment, erupted in nearly 80 cities nationwide the first week of the year, spreading very quickly, with several turning violent. At least 21 people are believed to have died during the protests, and nearly 4,000 people were arrested." See also, Iran vows 'serious response' to new sanctions and rebuffs Trump's demands on nuclear deal, The Washington Post, Carol Morello, Saturday, 13 January 2018: "Iran's Foreign Ministry said Saturday that it would not agree to any changes to the nuclear deal, as President Trump has demanded, and it vowed a 'serious response' to new U.S. sanctions that it said crossed a red line. The countries that negotiated the multilateral 2015 agreement with the United States were thrown into confusion, anger and disapproval over Trump's ultimatum Friday to withdraw from the deal within months if his conditions are not met."
Uranium Miners Pushed Hard for a Comeback. They Got Their Wish. The New York Times, Hiroko Tabuchi, Saturday, 13 January 2018: "The Trump administration is set to shrink Bears Ears by 85 percent next month, potentially opening more than a million acres to mining, drilling and other industrial activity. But even as Interior Secretary Ryan Zinke declared last month that 'there is no mine within Bears Ears,' there were more than 300 uranium mining claims inside the monument, according to data from Utah's Bureau of Land Management office that was reviewed by The New York Times. The vast majority of those claims fall neatly outside the new boundaries of Bears Ears set by the administration. And an examination of local B.L.M. records, including those not yet entered into the agency's land and mineral use authorizations database, shows that about a third of the claims are linked to Energy Fuels, a Canadian uranium producer. Energy Fuels also owns the Grand Canyon mine, where groundwater has already flooded the main shaft. Energy Fuels, together with other mining groups, lobbied extensively for a reduction of Bears Ears, preparing maps that marked the areas it wanted removed from the monument and distributing them during a visit to the monument by Mr. Zinke in May. Energy Fuels' lobbying campaign, elements of which were first reported by The Washington Post, is part of a wider effort by the long-ailing uranium industry to make a comeback."
Sunday, 14 January 2018, Day 360:
Participants in the Deferred Action for Childhood Arrivals (DACA) Program Can Again Apply for Renewal, United States Citizenship and Immigration Services Said, The New York Times, Matt Stevens, Sunday, 14 January 2018: "The federal government said on Saturday that it would resume accepting renewal requests for a program that shields from deportation young immigrants who were brought illegally to the United States as children. In a statement, United States Citizenship and Immigration Services said that 'until further notice,' the Obama-era program, Deferred Action for Childhood Arrivals, known as DACA, 'will be operated on the terms in place before it was rescinded' in September, when President Trump moved to end it. The decision came after a federal judge in California issued a nationwide injunction on Tuesday ordering the Trump administration to resume the DACA program. The agency said on Saturday that people who were previously granted deferred action under the program could request a renewal if it had expired on or after Sept. 5, 2016. People who had previously received DACA, but whose deferred action had expired before Sept. 5, 2016, cannot renew, but can instead file a new request, the agency said. It noted that the same instructions apply to anyone whose deferred action had been terminated. But officials also said they were not accepting requests from individuals who have never been granted deferred action under DACA."
Military Quietly Prepares for a Last Resort: War With North Korea, The New York Times, Helene Cooper, Eric Schmitt, Thomas Gibbons-Neff, and John Ismay, Sunday, 14 January 2018: "Across the military, officers and troops are quietly preparing for a war they hope will not come. At Fort Bragg in North Carolina last month, a mix of 48 Apache gunships and Chinook cargo helicopters took off in an exercise that practiced moving troops and equipment under live artillery fire to assault targets. Two days later, in the skies above Nevada, 119 soldiers from the Army's 82nd Airborne Division parachuted out of C-17 military cargo planes under cover of darkness in an exercise that simulated a foreign invasion…. In the world of the American military, where contingency planning is a mantra drummed into the psyche of every officer, the moves are ostensibly part of standard Defense Department training and troop rotations. But the scope and timing of the exercises suggest a renewed focus on getting the country's military prepared for what could be on the horizon with North Korea. Defense Secretary Jim Mattis and General Joseph F. Dunford Jr., the chairman of the Joint Chiefs of Staff, both argue forcefully for using diplomacy to address Pyongyang's nuclear ambitions. A war with North Korea, Mr. Mattis said in August, would be 'catastrophic.' Still, about two dozen current and former Pentagon officials and senior commanders said in interviews that the exercises largely reflected the military's response to orders from Mr. Mattis and service chiefs to be ready for any possible military action on the Korean Peninsula."
The Damage Done by Trump's Department of the Interior. Under Ryan Zinke, the Secretary of the Interior, it's a sell-off from sea to shining sea. The New Yorker, Elizabeth Kolbert, Sunday, 15 January 2018. This article appears in the print edition of the 22 January 2018 issue, with the headline 'Slash and Burn.' ""On his first day as Secretary of the Interior, last March, Ryan Zinke rode through downtown Washington, D.C., on a roan named Tonto. When the Secretary is working at the department's main office, on C Street, a staff member climbs up to the roof of the building and hoists a special flag, which comes down when Zinke goes home for the day. To provide entertainment for his employees, the Secretary had an arcade game called Big Buck Hunter installed in the cafeteria. The game comes with plastic rifles, which players aim at animated deer. The point of the installation, Zinke has said, is to highlight sportsmen's contribution to conservation. 'Get excited for #hunting season!' he tweeted, along with a photo of himself standing next to the game, which looks like a slot machine sporting antlers. Nowadays, it is, in a manner of speaking, always hunting season at the Department of the Interior. The department, which comprises agencies ranging from the National Park Service to the Bureau of Ocean Energy Management, oversees some five hundred million acres of federal land, and more than one and a half billion acres offshore. Usually, there's a tension between the department's mandates—to protect the nation's natural resources and to manage them for commercial use. Under Zinke, the only question, from the redwood forests to the Gulf Stream waters, is how fast these resources can be auctioned off."
Trump Is a Racist. Period. The New York Times, Charles M. Blow, Sunday, 14 January 2018: "I find nothing more useless than debating the existence of racism, particularly when you are surrounded by evidence of its existence. It feels to me like a way to keep you fighting against the water until you drown. The debates themselves, I believe, render a simple concept impossibly complex, making the very meaning of 'racism' frustratingly murky. So, let's strip that away here. Let's be honest and forthright. Racism is simply the belief that race is an inherent and determining factor in a person's or a people's character and capabilities, rendering some inferior and others superior. These beliefs are racial prejudices. The history of America is one in which white people used racism and white supremacy to develop a racial caste system that advantaged them and disadvantaged others. Understanding this, it is not a stretch to understand that Donald Trump's words and deeds over the course of his life have demonstrated a pattern of expressing racial prejudices that demean people who are black and brown and that play to the racial hostilities of other white people. It is not a stretch to say that Trump is racist. It's not a stretch to say that he is a white supremacist. It's not a stretch to say that Trump is a bigot. Those are just facts, supported by the proof of the words that keep coming directly from him. And, when he is called out for his racism, his response is never to ameliorate his rhetoric, but to double down on it…. Instead, he either denies, deflects or amps up the attack. Trump is a racist. We can put that baby to bed."
Congresswoman Tulsi Gabbard (Democrat-Hawaii) says Hawaii takes the blame for the false missile alarm, but she claims it revealed flaws in Trump's approach to North Korea, The Guardian, Martin Pengelly, Sunday, 14 January 2018: "The false alarm about a ballistic missile strike that terrified Hawaiians on Saturday showed Donald Trump's policy on North Korea is wrong, a Democratic US representative from the state said on Sunday. 'What makes me angry,' Tulsi Gabbard told CNN's State of the Union, 'is that, yes, this false alarm went out and we have to fix that in Hawaii but really we've got to get to the underlying issue here, of why are the people of Hawaii and the US facing a nuclear threat coming from North Korea? And what is this president doing, urgently, to eliminate that threat?' Trump was on the golf course in Florida when the alert went out on Saturday morning, Hawaiian time. The alert text read: 'Ballistic missile threat inbound to Hawaii. Seek immediate shelter. This is not a drill.'"
Monday, 16 January 2018, Day 362:
Donald Trump's Multi-Decade Racism: List of Trump's publicly known racist comments, The New York Times, David Leonhardt and Ian Prasad Philbrick, Monday, 15 January 2018: "Donald Trump has been obsessed with race for the entire time he has been a public figure. He had a history of making racist comments as a New York real-estate developer in the 1970s and '80s. More recently, his political rise was built on promulgating the lie that the nation's first black president was born in Kenya. He then launched his campaign with a speech describing Mexicans as rapists. The media often falls back on euphemisms when describing Trump's comments about race: racially loaded, racially charged, racially tinged, racially sensitive. And Trump himself has claimed that he is 'the least racist person.' But here's the truth: Donald Trump is a racist. He talks about and treats people differently based on their race. He has done so for years, and he is still doing so…. [W]e have attempted to compile a definitive list of his racist comments – or at least the publicly known ones."
Inside the tense, profane White House meeting on immigration, The Washington Post, Josh Dawsey, Robert Costa, and Ashley Parker, Monday, 15 January 2018: "When President Trump spoke by phone with Sen. Richard J. Durbin around 10:15 a.m. last Thursday, he expressed pleasure with Durbin's outline of a bipartisan immigration pact and praised the high-ranking Illinois Democrat's efforts, according to White House officials and congressional aides. The president then asked if Sen. Lindsey O. Graham (R-S.C.), his onetime foe turned ally, was on board, which Durbin affirmed. Trump invited the lawmakers to visit with him at noon, the people familiar with the call said. But when they arrived at the Oval Office, the two senators were surprised to find that Trump was far from ready to finalize the agreement. He was 'fired up' and surrounded by hard-line conservatives such as Sen. Tom Cotton (R-Ark.), who seemed confident that the president was now aligned with them, according to one person with knowledge of the meeting. Trump told the group he wasn't interested in the terms of the bipartisan deal that Durbin and Graham had been putting together. And as he shrugged off suggestions from Durbin and others, the president called nations from Africa 'shithole countries,' denigrated Haiti and grew angry. The meeting was short, tense and often dominated by loud cross-talk and swearing, according to Republicans and Democrats familiar with the meeting.  Trump's ping-ponging from dealmaking to feuding, from elation to fury, has come to define the contentious immigration talks between the White House and Congress, perplexing members of both parties as they navigate the president's vulgarities, his combativeness and his willingness to suddenly change his position. The blowup has derailed those negotiations yet again and increased the possibility of a government shutdown over the fate of hundreds of thousands of young undocumented immigrants known as 'dreamers.' This account of the events surrounding Thursday's explosive meeting is based on interviews with more than a dozen White House officials, Capitol Hill aides and lawmakers."
The Senate's push to overrule the Federal Communications Commission (FCC) on net neutrality now has 50 votes, Democrats say, The Washington Post, Brian Fung, Monday, 15 January 2018: "Fifty senators have endorsed a legislative measure to override the Federal Communications Commission's recent decision to deregulate the broadband industry, top Democrats said Monday. The tally leaves supporters just one Republican vote shy of the 51 required to pass a Senate resolution of disapproval, in a legislative gambit aimed at restoring the agency's net neutrality rules. Those rules, which banned Internet providers from blocking or slowing down websites, were swept away in a December vote led by Republican FCC Chairman Ajit Pai. Republicans had argued that the rules were too restrictive for industry, while Democrats said they provided a vital consumer protection. The resolution aims to overturn the FCC's decision and prohibit the agency from passing similar measures in the future. It has the support of all 49 Democratic senators as well as one Republican, Sen. Susan Collins of Maine."
Workplace Raids by the Trump Administration Signal Shifting Tactics in Immigration Fight, The New York Times, Natalie Kitroeff, Monday, 15 January 2018: "The Trump administration is taking its campaign against illegal immigration to the workplace. The raids by federal agents on dozens of 7-Eleven convenience stores last week were the administration's first big show of force meant to convey the consequences of employing undocumented people. 'We are taking work-site enforcement very hard,' said Thomas D. Homan, the director of Immigration and Customs Enforcement, in a speech in October. 'Not only are we going to prosecute the employers who knowingly hire the illegal aliens, we are going to detain and remove the illegal alien workers.' When agents raid workplaces, they often demand to see employees' immigration documents and make arrests. But after the agents leave, it is difficult for the government to meaningfully penalize businesses that hire unauthorized immigrants. Instead, according to law enforcement officials and experts with differing views of the immigration debate, a primary goal of such raids is to dissuade those working illegally from showing up for their jobs — and to warn prospective migrants that even if they make it across the border, they may end up being captured at work. Targeting 7-Eleven, a mainstay in working-class communities from North Carolina to California, seems to have conveyed the intended message."
Tuesday, 16 January 2018, Day 362:
Pentagon Suggests Countering Devastating Cyberattacks With Nuclear Arms, The New York Times, David E. Sanger and William J. Broad, Tuesday, 16 January 2018: "A newly drafted United States nuclear strategy that has been sent to President Trump for approval would permit the use of nuclear weapons to respond to a wide range of devastating but non-nuclear attacks on American infrastructure, including what current and former government officials described as the most crippling kind of cyberattacks. For decades, American presidents have threatened 'first use' of nuclear weapons against enemies in only very narrow and limited circumstances, such as in response to the use of biological weapons against the United States. But the new document is the first to expand that to include attempts to destroy wide-reaching infrastructure, like a country's power grid or communications, that would be most vulnerable to cyberweapons. The draft document, called the Nuclear Posture Review, was written at the Pentagon and is being reviewed by the White House. Its final release is expected in the coming weeks and represents a new look at the United States' nuclear strategy. The draft was first published last week by HuffPost. It called the strategic picture facing the United States quite bleak, citing not only Russian and Chinese nuclear advances but advances made by North Korea and, potentially, Iran. 'We must look reality in the eye and see the world as it is, not as we wish it to be,' the draft document said. The Trump administration's new initiative, it continued, 'realigns our nuclear policy with a realistic assessment of the threats we face today and the uncertainties regarding the future security environment.' The Pentagon declined to comment on the draft assessment because Mr. Trump has not yet approved it. The White House also declined to comment. But three current and former senior government officials said large cyberattacks against the United States and its interests would be included in the kinds of foreign aggression that could justify a nuclear response — though they stressed there would be other, more conventional options for retaliation. The officials spoke on the condition of anonymity because they are not authorized to discuss the proposed policy."
Stephen Bannon, Trump's Former Chief Strategist, Is Subpoenaed in Special Counsel Robert Mueller's Russia Investigation, The New York Times, Michael S. Schmidt, Tuesday, 16 January 2018: "Stephen K. Bannon, President Trump's former chief strategist, was subpoenaed last week by the special counsel, Robert S. Mueller III, to testify before a grand jury as part of the investigation into possible links between Mr. Trump's associates and Russia, according to a person with direct knowledge of the matter. The move marked the first time Mr. Mueller is known to have used a grand jury subpoena to seek information from a member of Mr. Trump's inner circle. The special counsel's office has used subpoenas before to seek information on Mr. Trump's associates and their possible ties to Russia or other foreign governments. A second subpoena for Mr. Bannon to testify came from a House panel on Tuesday. The Mueller subpoena could be a negotiating tactic. Mr. Mueller is likely to allow Mr. Bannon to forgo the grand jury appearance if he agrees to instead be questioned by investigators in the less formal setting of the special counsel's offices about ties between Mr. Trump's associates and Russia and about the president's conduct in office, according to the person, who would not be named discussing the case. But it was not clear why Mr. Mueller treated Mr. Bannon differently from the dozen administration officials who were interviewed in the final months of last year and were never served with a subpoena. The subpoena is a sign that Mr. Bannon is not personally the focus of the inquiry. Justice Department rules allow prosecutors to subpoena the targets of investigations only in rare circumstances. On Tuesday, he was questioned for 10 hours behind closed doors before the House Intelligence Committee, which is also conducting a Russian election meddling investigation. The meeting turned contentious as Mr. Bannon repeatedly said he could not answer questions, citing executive privilege. The committee eventually subpoenaed Mr. Bannon to compel him to provide answers. After the interview, Democrats on the committee accused the White House of exerting influence over Mr. Bannon to keep him from expounding about his time in the West Wing. A senior administration official insisted that the White House had not told Mr. Bannon to exert executive privilege. Mr. Bannon did not address reporters, and a spokesman for Mr. Mueller did not respond to messages seeking comment." See also, Stephen Bannon, Trump's former chief strategist, is subpoenaed by special counsel Robert Mueller and by the House Intelligence Committee to testify in Russia probes, The Washington Post, Karoun Demirjian, Carol D. Leonnig, and Rosalind S. Helderman, Tuesday, 16 January 2018.
Senate, Rebuffing Privacy Concerns, Clears the Path to Extend Surveillance Law, The New York Times, Charlie Savage, Tuesday, 16 January 2018: "The Senate cleared the path on Tuesday for Congress to extend the National Security Agency's warrantless surveillance program for six years with minimal changes, rejecting bipartisan calls to first vote on amendments that would have imposed significant new privacy protections when the program sweeps up Americans' emails. The vote, 60 to 38, narrowly overcame a procedural obstacle to an up-or-down vote on the surveillance extension bill, showing that there is probably sufficient support in the Senate to give it final approval and send it to President Trump's desk this week. The bill passed last week in the House, which first rejected an amendment that would have required government officials to get warrants in most instances to search for Americans' messages in the program's repository. The vote centered on a law known as Section 702 of the FISA Amendments Act. It permits the government to, without a warrant, collect from American companies, like AT&T and Google, the emails, phone calls, text messages and other communications of foreigners abroad who have been targeted for intelligence surveillance — even when they communicate with Americans…. The vote was … closely watched because civil liberties-minded liberals have been pressuring Democrats to oppose the surveillance extension without the sort of changes the House rejected last week. Such pressure suggests that the vote could have political reverberations if progressive-leaning voters treat it as a litmus test in future contests like the 2020 Democratic presidential primaries."
The Department of Justice, Fighting to Kill the Deferred Action for Childhood Arrivals (DACA) Program, Asks for an Immediate Supreme Court Review, The New York Times, Katie Benner, Tuesday, 16 January 2018: "The Department of Justice said on Tuesday that it will ask the Supreme Court to immediately review a federal judge's ruling that ordered the government to restart a program that shields some young illegal immigrants from deportation. The administration's request is unusual, and it comes amid an ongoing political battle over immigration. The program, Deferred Action for Childhood Arrivals, or DACA, is at the center of it. The Justice Department said it had also appealed the decision, issued by Judge William Alsup of the Federal District Court in San Francisco. His ruling imposed a nationwide stop on the Trump administration's decision to end the program until litigation can be heard…. The Justice Department's request means that the case, brought by the University of California system and its president, Janet Napolitano, herself the former secretary of homeland security, could be heard by the Supreme Court even before it winds its way through the Ninth Circuit Court of Appeals. Judges in individual cases have increasingly used their powers to put a nationwide stop to executive actions." See also, A Michigan father, too old for the Deferred Action for Childhood Arrivals (DACA) program, is deported to Mexico after three decades in the U.S., The Washington Post, Derek Hawkins, Tuesday, 16 January 2018: "With two immigration agents hovering nearby, Jorge Garcia pulled his family close for one final hug near security gates at Detroit Metropolitan Airport. His wife and 15-year-old daughter sobbed in his arms. His 12-year-old son stood stoically. Garcia was silent. Soon after, the 39-year-old landscaper from Lincoln Park, Mich., boarded a plane bound for Mexico, deported to his home country on Monday after three decades in the United States. Garcia was brought to the country with an undocumented relative when he was 10 years old, according to the Detroit Free Press. He had faced a removal order from immigration courts since 2009, but his deportation was stayed during the Obama administration as his family looked for ways to get him legal status. Under President Trump, that was no longer an option."
More than 20 states are suing the Federal Communications Commission (FCC) over its net neutrality decision, The Washington Post, Hamza Shaban and Brian Fung, Tuesday, 16 January 2018: "Twenty-one states, the District of Columbia and several public interest groups filed the first major lawsuits Tuesday to block the repeal of the Federal Communications Commission's net neutrality rules, marking the start of a high-stakes legal battle over the future of the Internet. The FCC's rules had prohibited Internet providers from slowing down or blocking websites. New York Attorney General Eric Schneiderman, who is leading the states' suit, said that the FCC's repeal of the net neutrality rules was 'arbitrary' and 'capricious' and violates federal law. The suit comes just a day after Democrats in the Senate said they were inching closer to the votes needed for a legislative measure to help overturn the FCC's rule change. Their resolution aims to reverse the FCC's decision and block the agency from passing similar measures in the future. It has garnered the support of all 49 Democratic senators as well as one Republican, Sen. Susan Collins of Maine. Tuesday's lawsuits seized on that momentum and represent another avenue for supporters of the net neutrality rules to undo the repeal." See also, Flurry of Lawsuits Filed to Fight Repeal of Net Neutrality, The New York Times, Cecilia Kang, Tuesday, 16 January 2018.
Nearly all members of the National Park Service advisory panel resign in frustration because Interior Secretary Ryan Zinke refused to meet with them, The Washington Post, Juliet Eilperin, Tuesday, 16 January 2018: "More than three-quarters of the members of a federally chartered board advising the National Park Service have quit out of frustration that Interior Secretary Ryan Zinke had refused to meet with them or convene a single meeting last year. The resignation of 10 out of 12 National Park System Advisory Board members leaves the federal government without a functioning body to designate national historic or natural landmarks. It also underscores the extent to which federal advisory bodies have become marginalized under the Trump administration. In May 2017, Zinke suspended all outside committees while his staff reviewed their composition and work. In a letter to the secretary on Monday, departing board chairman Tony Knowles, a former Alaska governor, wrote that he and eight other members 'have stood by waiting for the chance to meet and continue the partnership . . . as prescribed by law.' All of the signatories, who serve as unpaid volunteers, had terms set to expire in May. 'We understand the complexity of transition but our requests to engage have been ignored and the matters on which we wanted to brief the new Department team are clearly not part of its agenda,' Knowles wrote. 'I wish the National Park System and Service well and will always be dedicated to their success.'"
Senator Cory Booker (Democrat from New Jersey) slams Homeland Security Secretary Kirstjen Nielsen's 'amnesia' on Trump's reported 'shithole' countries comment, CNN, David Shortell, published on Wednesday, 17 January 2018: "Sen. Cory Booker slammed the homeland security secretary in a speech Tuesday morning for claiming ignorance to the President's slander of African countries. The impassioned remarks came toward the end of an often testy oversight hearing in which Department of Homeland Security Secretary Kirstjen Nielsen denied hearing President Donald Trump say the words 'shithole' or 'shithouse' in a White House meeting on immigration last week. Evoking the words of Martin Luther King and the 'greatest heroes in this country who spoke out about people who have convenient amnesia or who are bystanders,' Booker, a New Jersey Democrat, said Nielsen was complicit in the damage done by Trump's reported insult. '[Trump] in an Oval Office meeting referring to people from African countries and Haitians with the most vile and vulgar language, that language festers. When ignorance and bigotry is allied with power it is a dangerous force in our country. Your silence and your amnesia is complicity,' Booker said. At times visibly upset, Booker said he was 'seething with anger' and recalled the 'tears of rage' he shed when he first learned of the quote attributed to the President. 'For you not to feel that hurt and that pain and to dismiss some of the questions of my colleagues, saying, "I've already answered that line of questions," when tens of millions of Americans are hurting right now because of what they're worried about happened in the White House, that's unacceptable to me,' Booker said." See also, Senator Cory Booker's statement reflects the sentiments of many black Americans in the Trump era, The Washington Post, Eugene Scott, Tuesday, 16 January 2018.
U.S. Withholds $65 Million for Palestinians From the United Nations Relief and Works Agency, The New York Times, Gardiner Harris and Rick Gladstone, Tuesday, 16 January 2018: "The Trump administration is withholding more than half the funding that the United States generally has provided to a United Nations agency that aids Palestinian refugees, officials said Tuesday. Heather Nauert, the State Department spokeswoman, said the United States would provide $60 million to the United Nations Relief and Works Agency but would withhold $65 million 'for future consideration.'… The withholding was denounced by the Palestinians and welcomed by Israel. 'Once again, the U.S. administration proves its complicity with the Israeli occupation by attempting to remove another permanent status issue off the table,' said Hanan Ashrawi of the Palestine Liberation Organization's executive committee…. The agency funds schools and health clinics that serve nearly two million people in Lebanon, Jordan, the West Bank and Gaza Strip. As funding declined recently, the agency began significant layoffs of teachers and health workers, many of them refugees themselves. Mr. Trump has turned American policy sharply in favor of Israel and against the Palestinians. He has formally recognized Jerusalem as the capital of Israel and threatened to close the Palestine Liberation Organization's diplomatic mission in Washington."
The Trump Administration Targets the Poor, The New Yorker, John Cassidy, Tuesday, 16 January 2018: "Despite the impression you might get from social media and cable news, there's a lot more to the Trump Administration than the daily drama at the White House. In policy terms, the real action is taking place at other federal departments and agencies, where Trump's Republican appointees are trying to enact the Party's radical and regressive agenda. This agenda has nothing to do with the economic nationalism and the pledges to defend the welfare state—Social Security, Medicare, Medicaid—that Donald Trump campaigned on. It is, instead, the agenda of billionaires far more ideological than Trump, such as the Koch brothers, the Mercer family, and the Ricketts family, who want to limit the government's role in areas ranging from the environment to labor relations to health care to financial regulation. As the historian Josh Zeitz pointed out in a piece for Politico a couple of months ago, the ultimate aim of this agenda is to roll back not merely the regulatory reforms of Barack Obama but the entire Great Society vision of Lyndon Johnson."
The Trump administration, in its own words, The Washington Post, updated on Tuesday, 16 January 2018: "It's an understatement to say President Trump's communication style departs from that of his predecessors. He launches near-daily missives from his Twitter account, which he says lets him get an 'honest and unfiltered message out' without having to go through the 'FAKE MSM.' Between rollicking press briefings and the occasional freewheeling interview with the — ahem — mainstream media, there's a lot of presidential speech to keep track of. So we present the highlights: Year One of the Trump administration, in the words of those who are (or were) part of it."
Wednesday, 17 January 2018, Day 363:
Trump's Chief of Staff John F. Kelly says Trump Was Not 'Fully Informed' in His Campaign Vows about the Border Wall With Mexico, The New York Times, Julie Hirschfeld Davis, Sheryl Gay Stolberg, and Thomas Kaplan, Wednesday, 17 January 2018: "President Trump's chief of staff privately told a group of Democratic lawmakers on Wednesday that Mr. Trump had not been 'fully informed' when promising voters a wall along the Mexican border last year, and said that he had persuaded the president it was not necessary. He also expressed optimism that a bipartisan immigration deal could eventually be reached. John F. Kelly, the retired Marine general credited with bringing a measure of discipline to Mr. Trump's chaotic White House during his six months as chief of staff, told members of the Congressional Hispanic Caucus that he had educated the president about the issue of immigration, adding that Mr. Trump had 'evolved' on the wall. But President Trump directly contradicted the chief of staff on Thursday, saying his position on building the wall had not 'evolved.' In an early-morning Twitter post, Mr. Trump said, 'The Wall is the Wall, it has never changed or evolved from the first day I conceived of it.' He added in a second tweet, 'The Wall will be paid for, directly or indirectly, or through longer term reimbursement, by Mexico, which has a ridiculous $71 billion dollar trade surplus with the U.S.' The comments Mr. Kelly made Wednesday were an unusual instance of a White House chief of staff seeming to undercut public statements made by the president, in the process contradicting the central message of 'Build the wall' that defined Mr. Trump's presidential campaign. The president has recently begun to temper his own statements about the wall, telling a group of Republican and Democratic lawmakers at the White House last week that a 2,000-mile structure would not be needed because parts of the border would be impassable. But in telling lawmakers that Mr. Trump had essentially erred from the start in promoting a wall and by claiming credit for dissuading him, Mr. Kelly appeared to be voicing a sentiment some in the West Wing have heard him express privately — that it is his job to tutor a sometimes ill-informed president who has never served in public office before. At the same time, it suggested that Mr. Kelly, who served as secretary of homeland security before coming to the White House and has hard-line views on immigration that mirror the president's restrictionist approach, was positioning himself now as a moderating influence." See also, Trump pushes back on chief of staff John Kelly's claims that border wall pledges during the campaign were 'uninformed,' The Washington Post, John Wagner, Josh Dawsey, and Robert Costa, published on Thursday, 18 January 2018: "President Trump on Thursday publicly pushed back against a characterization by White House Chief of Staff John F. Kelly that his views on a southern border wall had 'evolved' and privately fumed about the episode…. Trump associates said the president was furious with Kelly both for what he said and for the tone he used, which Trump thought made it appear he was a child who had to be managed." See also, White House aides can't stop talking about Trump like he's a toddler, The Washington Post, Daniel W. Drezner. Originally published on Monday, 21 August 2017. This post is updated weekly.
Stephen Bannon, Trump's Former Chief Strategist, Agrees to Cooperate With Special Counsel Robert Mueller's Russia Investigation, The New York Times, Michael S. Schmidt, Wednesday, 17 January 2018: "Stephen K. Bannon, President Trump's former chief strategist, will be interviewed by investigators working for the special counsel in the Russia investigation instead of testifying before a grand jury, according to a person familiar with the matter, a sign that Mr. Bannon is cooperating with the inquiry. The special counsel, Robert S. Mueller III, had subpoenaed Mr. Bannon to appear before a grand jury this week. But Mr. Bannon has agreed to cooperate with Mr. Mueller's investigation and will be interviewed in the less formal setting of the special counsel's offices in downtown Washington. It was not clear why Mr. Mueller subpoenaed Mr. Bannon and did not first ask him to sit for an interview, as Mr. Mueller had done with more than a dozen current and former White House officials who were questioned in recent months. Mr. Mueller could still call Mr. Bannon to appear before a grand jury after he meets with investigators." See also, Stephen Bannon, Trump's former chief strategist, agrees to interview with Special Counsel Robert Mueller's team, but he delays meeting with the House Intelligence Committee as the White House seeks to limit his testimony, The Washington Post, Karoun Demirjian and Rosalind S. Helderman, Wednesday, 17 January 2018: "Former top White House strategist Stephen K. Bannon has agreed to be interviewed by special counsel Robert S. Mueller III's team, but his lawyer pushed back against House investigators' demands for an audience Thursday afternoon, arguing there is insufficient time to get the White House's sign-off on what Bannon can discuss. The discrepancy has touched off a bitter dispute between lawmakers and the Trump administration about the extent to which President Trump may try to assert executive privilege and block the testimony of witnesses before congressional panels investigating Russia's interference in the 2016 election." See also, Bannon has agreed to answer Mueller's questions. Here's what Mueller wants to know. The Washington Post, Greg Sargent, Wednesday, 17 January 2018.
It Wasn't Just Republicans–Democrats Also Voted to Shut Down Debate on the Trump Administration's Surveillance Powers, The Intercept, Alex Emmons, Wednesday, 17 January 2018: "A critical mass of Senate Democrats voted with Republicans on Tuesday to shut down any further debate on a bill that strengthens the government's spying powers. The bill would renew a key surveillance authority for the National Security Agency until 2023 and consolidate the FBI's power to search Americans' digital communications without a warrant. The motion, which passed 60-38, virtually guarantees that the final bill will pass likely later this week and quashes any opportunity to debate whether protections should be added. Eighteen Democrats — including Sen. Dianne Feinstein, who had previously proposed an amendment to restrict the FBI's surveillance authority — voted in support of the motion. They were joined by 41 Republicans and one independent, Angus King, giving the pro-surveillance bloc the supermajority needed to push the bill forward. Sens. John McCain, R-Ariz., and Dan Sullivan, R-Ala., did not vote. Sen. Mark Warner, the top Democrat on the Intelligence Committee, lobbied for the bill's passage on the Senate floor alongside his Republican counterpart from North Carolina, Richard Burr, and Republican leader Mitch McConnell. Director of National Intelligence Dan Coats stood outside the Senate chamber; he had come in person to convince any skeptics of the bill's merits, Burr said. Just after 7 p.m. on Tuesday, Missouri Democrat Claire McCaskill cast the decisive vote in favor of the motion. Thirty Democrats opposed it, including minority leader Chuck Schumer, along with eight Republicans, led by libertarian Rand Paul, R-Ky., and Mike Lee R-Utah. Tuesday's vote was a major blow to privacy activists, who saw the sunset of NSA authority as a strategic opportunity for Congress to rein in NSA surveillance and restrict how the government can use the information it collects. 'The American people deserve to have an opportunity for some real amendments to make sure, at the end of the day, we have policies that keep our people safe and protect our liberties,' said Oregon Democrat Ron Wyden."
In Arresting Ravi Ragbir, an Immigrant-Rights Activist, ICE (Immigration and Customs Enforcement) Shows Its New Power, The New Yorker, Rozina Ali, Wednesday, 17 January 2018: "On Thursday [11 January], after officials in the New York City offices of Immigration and Customs Enforcement informed him that he was going to be deported, the immigrant-rights activist Ravi Ragbir fainted. An ambulance was called to take Ragbir and his wife, Amy Gottlieb, who had accompanied him to ICE's offices, to New York-Presbyterian Hospital. When they arrived at the hospital, Gottlieb was asked to get out—to make room, she thought, for her husband to be wheeled out on a stretcher. But she was then surrounded by ICE agents, and watched as the ambulance sped away. The agents said that they would soon let her know her husband's whereabouts. A full day passed before she got a call from Ragbir himself. He was at a detention center in Miami. Ragbir and Gottlieb, who are both fifty-three, have lived with the possibility of his deportation for a long time. A native of Trinidad, Ragbir came to the U.S. on a valid visa, in 1991. But following a wire-fraud conviction, in 2001, he has been allowed to remain in the country only at the discretion of immigration officials. During these years, officials had granted Ragbir a series of temporary stays, taking into account his family ties in the U.S. and his work in New York City as the executive director of the New Sanctuary Coalition, a group that advocates immigration reform and offers support to individuals fighting deportation. Yet Ragbir and Gottlieb had known that his mandatory check-in with ICE last week might end differently—everything had changed after Donald Trump took office. They and their legal team had been preparing for the check-in for days, trying to anticipate different contingencies. Alina Das, his lawyer, had met with Scott Mechkowski, the assistant director of ICE's New York City field office. According to Das, she had offered Mechkowski documentation in support of Ragbir's case, and Mechkowski had said that he would consider granting him a stay. But, ultimately, he didn't. (Mechkowski could not be reached for comment.) 'It's arbitrary and cruel,' Gottlieb told me this week. 'Someone makes an appointment to go into a regularly scheduled appointment with a government agency, and that agency snatches you away from your family.'"
Environmental Protection Agency eases path for new chemicals, raising fears of health hazards, NBC News, Suzy Khimm, Wednesday, 17 January 2018: "The Environmental Protection Agency is shifting course under the Trump administration on how it assesses new chemicals for health and environmental hazards, streamlining a safety review process that industry leaders say is too slow and cumbersome. But some former EPA officials, as well as experts and advocates, say the agency is skipping vital steps that protect the public from hazardous chemicals that consumers have never used before, undermining new laws and regulations that Congress passed with overwhelming bipartisan support in 2016. According to these critics, that could mean that manufacturers might get approval to introduce a new chemical for one purpose, without getting a thorough, timely review of the chemical's safety if it is later used for a different purpose. Asbestos, for example, was commonly used in building insulation before the EPA cracked down on its use, but the carcinogenic chemical is still found in brake pads for automobiles — posing hazards for garage mechanics — and is widely used to manufacture chlorine."
Mick Mulvaney takes first step toward overhauling the Consumer Financial Protection Bureau, Los Angeles Times, Jim Puzzanghera, Wednesday, 17 January 2018: "Mick Mulvaney once called the Consumer Financial Protection Bureau a 'joke … in a sad, sick kind of way.' Now, as its acting director, he's in a position to change it. On Wednesday, Mulvaney announced he was launching a review of the entire operation of the consumer watchdog agency created in the wake of the 2008 financial crisis. The bureau has provided Americans with billions of dollars in refunds and debt relief, often at banks' expense. Republicans and many financial firms have complained that it has been too aggressive…. The announcement came the day after the bureau said it would consider revising or repealing regulations that were designed to protect consumers against harmful payday lenders. Most of those rules were slated to take effect next year. Mulvaney took over as acting director after the bureau's first leader, Richard Cordray, stepped down in November to pursue the Democratic nomination for governor of Ohio. Trump's appointment of Mulvaney, an outspoken critic of the bureau, was decried by Democrats and consumer advocates, who saw it as a signal Republicans planned to scale back the bureau's operations. The appointment also is being challenged in court by Leandra English, the bureau deputy director who contends she is the rightful acting director. Mulvaney's review of bureau operations, which will let financial firms suggest changes, 'is essentially like asking the fox in what order it would like to eat the hens,' said Karl Frisch, executive director of Allied Progress, a consumer watchdog group."
A Photographer for the Department of Energy, Simon Edelman, Leaked a Photo of Rick Perry Hugging Robert E. Murray, a Coal Executive. Then He Lost His Job. The New York Times, Ben Protess, Wednesday, 17 January 2018: "As a photographer for the Department of Energy, Simon Edelman regularly attended meetings with Secretary Rick Perry and snapped pictures for official purposes. Now he is out of a job and seeking whistle-blower protections after leaking photographs of Mr. Perry meeting with a major energy industry donor to President Trump. Late last year, Mr. Edelman said, he shared with journalists photos he shot at the private meeting between Mr. Perry and the campaign contributor Robert E. Murray, the head of one of the country's largest coal mining companies, Murray Energy. One photo showed the two men embracing; another captured the cover sheet of a confidential 'action plan' that Mr. Murray brought to the meeting last March calling for policy and regulatory changes friendly to the coal industry. Democrats and some environmental groups seized on the photos as evidence of the energy industry's direct line to Mr. Perry, who had been in the job less than a month when the meeting occurred. Mr. Edelman, who has not previously disclosed his identity as the source of the photographs, said in an interview that he wanted to expose the close relationship between the two men. Based on the 'action plan' and conversations he overheard, Mr. Edelman said, Mr. Perry had tilted the administration's energy policy to favor Murray Energy and other coal companies."
US military to maintain open-ended presence in Syria, Secretary of State Rex Tillerson says, The Guardian, Julian Borger, Patrick Wintour, and Kareem Shaheen, Wednesday, 17 January 2018: "The US intends to maintain an open-ended military presence in Syria, not only to fight Isis and al-Qaida but also to provide a bulwark against Iranian influence, ensure the departure of the Assad regime and create conditions for the return of refugees, the secretary of state, Rex Tillerson, said on Wednesday. The new Syria policy, outlined by Tillerson in a speech at Stanford University, represents a significant expansion of US aims in the country, which the Trump administration had previously restricted to counter-terrorism throughout its first year in office."
Jeff Flake and John McCain, Arizona's Republican Senators, Assail Trump for His Attacks on the Press, The New York Times, Eileen Sullivan, Wednesday, 17 January 2018: "Senator Jeff Flake, Republican of Arizona, took to the Senate floor on Wednesday to castigate President Trump for his 'assaults' on American media and to compare the president's words to those of a former Soviet dictator who slaughtered millions of his own citizens in a reign of terror. 'It is a testament to the condition of our democracy that our own president uses words infamously spoken by Joseph Stalin to describe his enemies,' Mr. Flake said, referring to the former Soviet dictator who regularly used the phrase 'enemy of the people,' which Mr. Trump has borrowed. 'When a figure in power reflexively calls any press that doesn't suit him "fake news," it is that person who should be the figure of suspicion, not the press,' Mr. Flake said…. In an opinion piece in The Washington Post on Tuesday, Mr. McCain joined his fellow Arizonan in calling for the president to stop attacking the news media, and he encouraged Congress to embrace a free press in ways Mr. Trump won't…. Both Mr. Flake and Mr. McCain warned that the president's sustained attacks on American news media put journalists around the world in danger and set a poor example for countries led by authoritarians and dictators. 'No longer can we turn a blind eye or deaf ear to those assaults on our institutions and, Mr. President, an American president who cannot take criticism, who must constantly deflect and distort and distract, who must find someone else to blame, is charting a very dangerous path,' Mr. Flake said. 'And a Congress that fails to act as a check on the president adds to that danger.'" See also, Arizona Senator Jeff Flake says Trump 'uses words infamously spoken by Joseph Stalin to describe his enemies,' The Washington Post, Paul Kane, Wednesday, 17 January 2018: "Sen. Jeff Flake (R-Ariz.) renewed his challenge to President Trump with a long speech on Wednesday that drew parallels between Trump's verbal assaults on the media and terms used by one of the most notorious dictators of the 20th century. Flake, a frequent Trump critic who has decided to retire rather than seek reelection this year, compared the president's use of words such as 'enemy of the American people' to the 'enemy of the people' phrase that Russian dictator Joseph Stalin used against his critics during his reign of terror. 'Of course, the president has it precisely backward,' Flake said. 'Despotism is the enemy of the people. The free press is the despot's enemy, which makes the free press the guardian of democracy.'" See also, 'Our democracy will not last': Jeff Flake's speech comparing Trump to Soviet dictator Joseph Stalin, annotated, The Washington Post, Amber Phillips, Wednesday, 17 January 2018.
Trump Administration and Criminal Justice, Year One: The Demolition Derby. Here are nine ways the Trump administration has smashed Obama's legacy on criminal justice. The Marshall Project, Justin George, Wednesday, 17 January 2018: "On criminal justice, Donald J. Trump's predecessor was a late-blooming activist. By the end of President Barack Obama's second term, his administration had exhorted prosecutors to stop measuring success by the number of defendants sent away for the maximum, taken a hands-off approach to states legalizing marijuana and urged local courts not to punish the poor with confiscatory fines and fees. His Justice Department intervened in cities where communities had lost trust in their police. After a few years when he had earned the nickname 'Deporter-in-Chief,' Obama pivoted to refocus immigration authorities — in effect, a parallel criminal justice system — on migrants considered dangerous, and created safeguards for those brought here as children. He visited a prison, endorsed congressional reform of mandatory minimum sentences and spoke empathetically of the Black Lives Matter movement. He nominated judges regarded as progressives. In less than a year, President Trump demolished Obama's legacy."
Thursday, 18 January 2018, Day 364:
Congress Approves Six-Year Extension of Surveillance Law, The New York Times, Charlie Savage, Thursday, 18 January 2018: "The Senate on Thursday voted to extend by six years a law that authorizes the National Security Agency's warrantless surveillance program, essentially ending a cycle of debate over wiretapping and privacy that began with the leaks in 2013 by Edward J. Snowden, a former intelligence contractor. The vote, 65 to 34, approved sending to President Trump a bill to keep through 2023 an activity that traces back to a once-secret program created by the George W. Bush administration following the terrorist attacks of Sept. 11, 2001. Congress first legalized it in 2008 by enacting a law called Section 702 of the FISA Amendments Act. Under Section 702, the government, without a warrant, may collect from American companies, like AT&T and Google, the emails, texts, phone calls and other private messages of foreigners abroad — even when those targets communicate with Americans. Congress last extended that law without changes in 2012. But after Mr. Snowden's leaks in 2013, a bipartisan coalition of civil-liberties-minded lawmakers pushed to impose far more sweeping warrant requirements on queries for Americans' information that was swept in by government surveillance. With Thursday's final vote, that effort failed…. The House approved the bill last week after voting down an amendment that would have imposed a far more sweeping warrant requirement. Senator Mitch McConnell, Republican of Kentucky and the majority leader, then used a procedural maneuver to prevent similar amendments that proposed reform from being put to a vote in the Senate…. Senator Ron Wyden, Democrat of Oregon, said passing the bill without amendments was 'a dereliction of duty by a Congress that has a responsibility to protect Americans' freedoms, as well as our country's security.' He vowed to keep fighting "to protect Americans from unnecessary government spying." See also, Nancy Pelosi: 'We Must Fight Even Harder Against Trump's Authoritarian Impulses Now That We've Voted to Enable Them,' The Onion, Thursday, 18 January 2018.
Supreme Court Temporarily Blocks Gerrymandering Ruling of a Trial Court Requiring North Carolina Lawmakers to Produce a Revised Congressional Voting Map, The New York Times, Adam Liptak and Alan Blinder, Thursday, 18 January 2018: "The Supreme Court on Thursday temporarily blocked a trial court's order requiring North Carolina lawmakers to produce a revised congressional voting map, making it likely that the midterm elections this year will be conducted using districts favorable to Republican candidates. The trial court had found that Republican legislators in the state had violated the Constitution by drawing congressional voting districts to hurt the electoral chances of Democratic candidates. The Supreme Court's move was expected and not particularly telling. The court, which is considering two other major tests of partisan gerrymandering, has granted stays in similar settings. Its decisions in the pending cases, from Wisconsin and Maryland, are likely to effectively decide the North Carolina case, too. Justices Ruth Bader Ginsburg and Sonia Sotomayor noted dissents from Thursday's order, which was brief and unsigned."
Trump Administration Gives Health Workers Who Object to Performing Procedures like Abortion and Gender Reassignment Surgery New Religious Liberty Protections, The New York Times, Robert Pear and Jeremy W. Peters, Thursday, 18 January 2018: "The Trump administration announced on Thursday that it was expanding religious freedom protections for doctors, nurses and other health care workers who object to performing procedures like abortion and gender reassignment surgery, satisfying religious conservatives who have pushed for legal sanctuary from the federal government. The new steps, which include the creation of an oversight entity within the Department of Health and Human Services called the Conscience and Religious Freedom Division, are the latest efforts by President Trump to meet the demands of one of his most loyal constituencies. They coincide with Mr. Trump's planned address on Friday to abortion opponents at the annual March for Life in Washington. For religious conservatives, the new protections address long-held concerns that religious people could be forced to comply with laws and regulations that violate their religious beliefs. Roger Severino, the director of the office for civil rights at the Department of Health and Human Services, promised that he and his staff would investigate every complaint of a violation of 'conscience rights' protected by federal law. But civil rights, gay rights and abortion rights groups, as well as some medical organizations, expressed alarm at a move they described as part of a systematic effort by the Trump administration to legitimize discrimination. Their concern is not limited to the executive branch. Mr. Trump has appointed judges to powerful appellate courts at a rate faster than any new president since Richard M. Nixon, and the Republican-controlled Senate is working to speed the approval of Mr. Trump's lower-level district court nominees. Senator Patty Murray of Washington, the senior Democrat on the Senate health committee, said the administration was using the civil rights office as 'a tool to restrict access to health care for people who are transgender and women.'"
House Passes Short-Term Spending Bill, Setting Up Shutdown Battle in the Senate, The New York Times, Thursday, 18 January 2018: "The House approved a stopgap spending bill on Thursday night to keep the government open past Friday, but Senate Democrats — angered by President Trump's vulgar aspersions and a lack of progress on a broader budget and immigration deal — appeared ready to block the measure. The House approved the measure 230 to 197, despite conflicting signals by President Trump sent throughout the day and a threatened rebellion from conservatives that ended up fizzling. But the bill, which would keep the government open through Feb. 16, provided only a faint glimmer of hope that a crisis could be averted before funding expires at midnight on Friday. In the Senate, at least about a dozen Democratic votes would be needed to approve the measure, and there was little chance that those would materialize. Democrats are intent on securing concessions that would, among other things, protect from deportation young immigrants brought to the country illegally as children, increase domestic spending, aid Puerto Rico and bolster the government's response to the opioid crisis. The Senate held only a procedural vote on the stopgap bill late Thursday night, leaving for Friday a more consequential vote when Democrats are expected to block the measure. In addition to keeping the government open, the bill would provide funding for the Children's Health Insurance Program for six years, and it would delay or suspend a handful of taxes imposed by the Affordable Care Act."
The planet just had its hottest 4 years in recorded history. Trump is dismantling efforts to fight climate change. The Washington Post, Chris Mooney, Thursday, 18 January 2018: "2017 was among the hottest years ever recorded, government scientists reported Thursday. The year was the second-hottest in recorded history, NASA said, while scientists from the National Oceanic and Atmospheric Administration reported 2017 was the third-warmest they have ever recorded. The two government agencies use different methodologies to calculate global temperatures, but by either standard, the 2017 results make the past four years the hottest period in their 138-year archive."
Trump appointee Carl Higbie resigns as public face of the agency that runs AmeriCorps after KFile review of his racist, sexist, anti-Muslim, and anti-LGBT comments on the radio, CNN, Andrew Kaczynski, Thursday, 18 January 2018: "Trump administration appointee Carl Higbie resigned Thursday as chief of external affairs for the federal government's volunteer service organization after a CNN KFile review of racist, sexist, anti-Muslim and anti-LGBT comments he made on the radio…. Higbie, a former Navy SEAL and conservative media personality, was a surrogate for Trump during the 2016 presidential campaign, appearing on cable news and serving as the spokesman for the Trump-aligned Great America PAC. He was appointed to the Corporation for National and Community Service (CNCS) in 2017 to direct the public image and messaging of the federal department that manages millions of Americans in volunteer services like AmeriCorps and Senior Corps."
Trump's Evolving Words on the Border Wall With Mexico, The New York Times, Ron Nixon and Linda Qiu, Thursday, 18 January 2018: "In an early-morning Twitter post, President Trump insisted on Thursday that he has been unwavering in his stance for building a border wall between Mexico and the United States to thwart illegal immigration. He was responding to — and directly contradicting — private statements by John F. Kelly, his chief of staff, who told the Congressional Hispanic Caucus on Wednesday that Mr. Trump had not been 'fully informed' when he first promised the wall, and that the president's position on building it had 'evolved' over time. 'The Wall is the Wall, it has never changed or evolved from the first day I conceived of it,' Mr. Trump wrote on Twitter at 6:15 a.m. Thursday. But a review of Mr. Trump's public statements on Twitter, in campaign speeches and during interviews shows that the president's views on the border wall have shifted repeatedly since he raised the idea nearly four years ago, on Aug. 5, 2014."
Trump Lawyer Michael Cohen Used a Private Company and Pseudonyms to Pay Porn Star 'Stormy Daniels' $130,000 to Not Discuss Publicly an Alleged Sexual Relationship with Trump, The Wall Street Journal, Joe Palazzolo and Michael Rothfeld, Thursday 18 January 2018: "President Donald Trump's lawyer used a private Delaware company to pay a former adult-film star $130,000 in return for her agreeing to not publicly discuss an alleged sexual encounter with Mr. Trump, according to corporate records and people familiar with the matter. The lawyer, Michael Cohen, established Essential Consultants LLC, on Oct. 17, 2016, just before the 2016 presidential election, corporate documents show. Mr. Cohen, who is based in New York, then used a bank account linked to the entity to send the payment to the client-trust account of a lawyer representing the woman, Stephanie Clifford, one of the people said. Mr. Cohen's decision to establish the company in Delaware offered him privacy and simplicity, hallmarks of a state that has attracted more than one million business entities. Unlike some states, Delaware doesn't require companies to publicly disclose the names of their managers. In October 2016, the month Mr. Cohen created the entity used in the deal with Ms. Clifford, Delaware officials recorded 10,574 new limited liability companies."
FBI is investigating whether Russian money went to the National Rifle Association (NRA) to help Trump win the 2016 presidential election, McClatchy, Peter Stone and Greg Gordon, Thursday, 18 January 2018: "The FBI is investigating whether a top Russian banker with ties to the Kremlin illegally funneled money to the National Rifle Association to help Donald Trump win the presidency, two sources familiar with the matter have told McClatchy. FBI counterintelligence investigators have focused on the activities of Alexander Torshin, the deputy governor of Russia's central bank who is known for his close relationships with both Russian President Vladimir Putin and the NRA, the sources said. It is illegal to use foreign money to influence federal elections."
Stephen Bannon's interview with the House Intelligence Committee is postponed, despite subpoena, The Washington Post, Karoun Demirjian and Rosalind S. Helderman, Thursday, 18 January 2018: "The House Intelligence Committee has postponed a planned Thursday afternoon interview with Stephen K. Bannon, a former White House adviser and architect of President Trump's campaign, after his lawyer protested the panel had not given them enough time to coordinate with the administration about what he could discuss. The committee's deputy staff director on Thursday told Bannon's lawyer, William Burck, that the panel 'is prepared to extend the return date on the subpoena' it issued for Bannon's testimony during a closed-door interview Tuesday, according to emails shared with The Washington Post. In a rare moment of bipartisanship for the panel, committee Republicans and Democrats decided to serve Bannon with a subpoena mid-interview after he refused to answer questions about the transition period, his time in the administration, and conversations he had with Trump since leaving the White House in August, arguing, through his lawyer, that the White House might seek to exert executive privilege over those matters."
Here's What Glenn Simpson, the Founder of Fusion GPS, Told the House Intelligence Committee Behind Closed Doors in November, Mother Jones, Inae Oh, Thursday, 18 January 2018: "As expected, the House intelligence committee on Thursday released the transcript of its interview with Glenn Simpson, whose political research firm Fusion GPS looked into potential ties between President Donald Trump and the Russian government. The committee … unanimously approved the transcript's release."
John R. Block, owner of the Pittsburgh Post-Gazette, ordered the paper to run an editorial defending Trump's comment about 'shithole' countries. The employees and some city luminaries are outraged. Politico, Michael Calderone, Thursday, 18 January 2018: "Journalists at the Pittsburgh Post-Gazette, along with former employees and some city luminaries, are expressing outrage over a pro-Trump editorial ordered up by the paper's publisher that they view as endorsing racism. The editorial, titled 'Reason as racism,' argued that calling someone a racist is 'the new McCarthyism' and defended the sentiment behind President Donald Trump's reported suggestion that the United States take immigrants from an overwhelmingly white country such as Norway rather than 'shithole countries' like Haiti or in Africa. 'It is not racist to say that this country cannot take only the worst people from the worst places and that we want some of the best people from the best places, many of which are inhabited by people of color,' the editorial read. 'That's not racism, it is reason.' The Newspaper Guild of Pittsburgh, which represents 150 employees at the paper, said in a letter to the editor that it was 'collectively appalled and crestfallen by the repugnant editorial.' 'As a matter of course, the Guild does not weigh in on editorial positions, but this piece is so extraordinary in its mindless, sycophantic embrace of racist values and outright bigotry espoused by this country's president that we would be morally, journalistically, and humanly remiss not to speak out against it,' wrote the Guild's executive committee. The Post-Gazette didn't run the letter to the editor, which later circulated online, or another letter denouncing the editorial and signed by 28 former employees of the paper. 'This is not the Post-Gazette we knew,' the former employees wrote."
The New York Times crowdsources the case for Trump and embarrasses pundit class, The Washington Post, Erik Wemple, Thursday, 18 January 2018: "There is a monotony to telling the truth about President Trump. He is as unfit for office today as he was in June 2015, in November 2016 and on Jan. 20, 2017. He has failed to school himself on the issues before him. He is incorrigible and a spewer of lies and falsehoods. The New York Times editorial page has taken a short break from its self-assigned beat of telling these truths. It has forked over its Thursday editorial-page space to the arguments of Trump supporters across the country. 'In the spirit of open debate, and in hopes of helping readers who agree with us better understand the views of those who don't, we wanted to let Mr. Trump's supporters make their best case for him as the first year of his presidency approaches its close,' noted an italicized message at the top of the presentation."
Hungarian Police Have a Warrant Out for the Arrest of Former Trump Adviser Sebastian Gorka on Gun Charges, BuzzFeed News, Hayes Brown, Thursday, 18 January 2018: "Former Trump White House staffer Sebastian Gorka has an active warrant out for his arrest in Hungary, according to the Hungarian police's website. Gorka, whose exact role in the White House while serving as a deputy assistant to the president was never entirely clear, apparently is in trouble with the law over a charge of 'firearm or ammunition abuse.' The warrant, first reported in Hungarian online outlet 444, was issued on Sept. 17, 2016, prior to Trump's election. That means that during the entire seven months Gorka spent in the White House, including when meeting with Hungarian Foreign Minister Péter Szijjártó in Washington last March, an arrest warrant was pending overseas." See also, Former Trump aide Sebastian Gorka is listed as 'wanted' on Hungarian police website, The Washington Post, Rick Noack, Thursday, 18 January 2018.