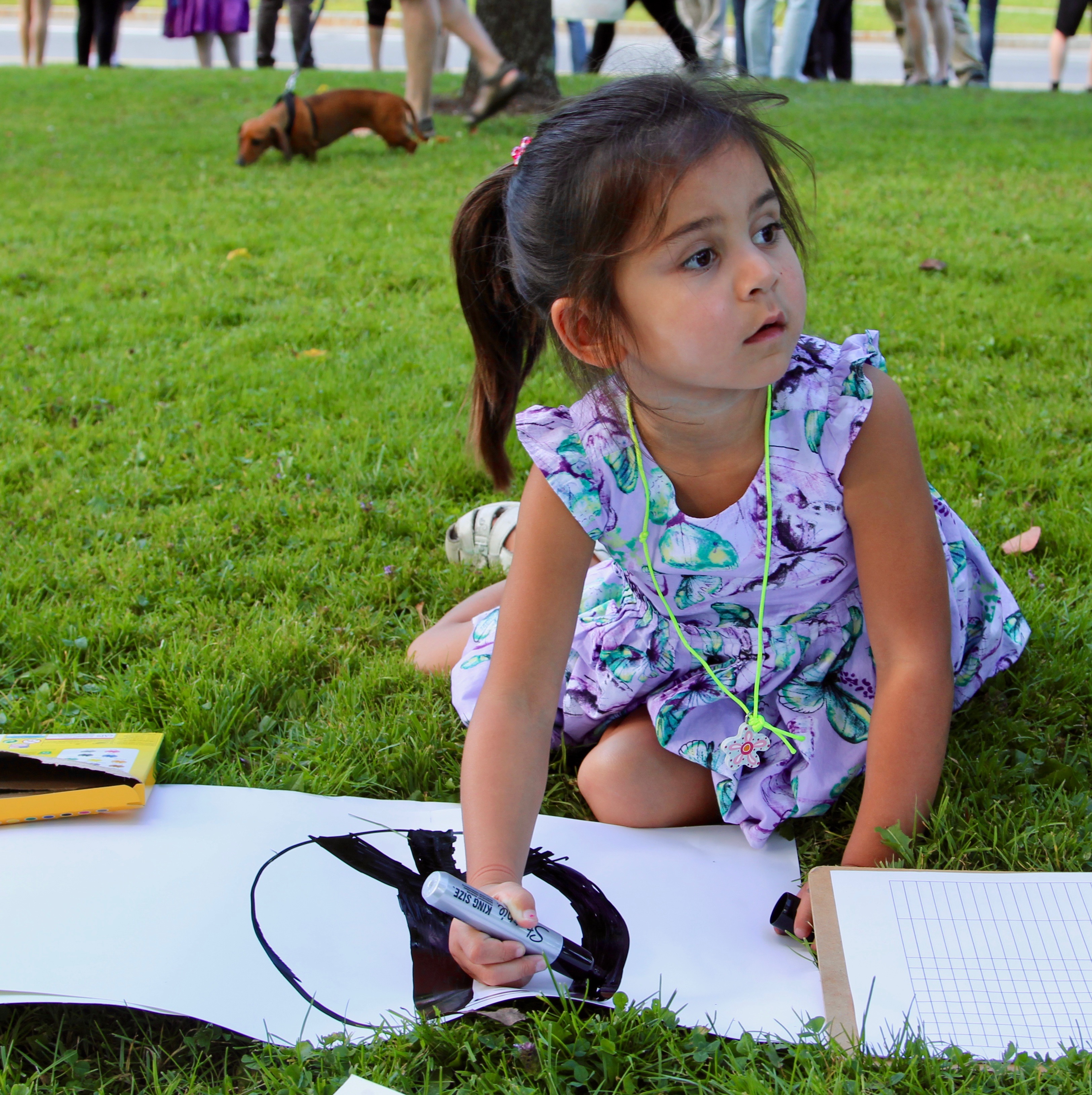 Keeping Track (of some things), Staying Outraged (it is possible), and Resisting (it's essential)
Passages in bold in the body of the texts below are my emphasis. This is an ongoing project, and I update the site frequently. Because I try to stay focused on what has actually happened, I usually let the news 'settle' a day or so before posting. I hope readers will peruse the articles in full for a better understanding of the issues and their context; our democracy and our future depend on citizens who can distinguish between facts and falsehoods and who are engaged in the political process.
Friday, 5 January 2018, Day 351:
Republican Senators Charles E. Grassley of Iowa (Chairman of the Judiciary Committee) and Lindsey Graham of South Carolina Raise Possible Charges Against Christopher Steele, the Author of the Trump Dossier, The New York Times, Nicholas Fandos and Matthew Rosenberg, Friday, 5 January 2018: "More than a year after Republican leaders promised to investigate Russian interference in the presidential election, two influential Republicans on Friday made the first known congressional criminal referral in connection with the meddling — against one of the people who sought to expose it. Senator Charles E. Grassley of Iowa, the chairman of the Judiciary Committee, and Senator Lindsey Graham of South Carolina, a senior committee member, told the Justice Department that they had reason to believe that a former British spy, Christopher Steele, lied to federal authorities about his contacts with reporters regarding information in a dossier, and they urged the department to investigate. The committee is running one of three congressional investigations into Russian election meddling, and its inquiry has come to focus on, in part, Mr. Steele's explosive dossier that purported to detail Russia's interference and the Trump campaign's complicity. The decision by Mr. Grassley and Mr. Graham to single out the former intelligence officer behind the dossier infuriated Democrats and raised the stakes in the growing partisan battle over the investigations into Mr. Trump, his campaign team and Russia. The Senate Judiciary Committee effort played into a far broader campaign waged by conservatives to cast doubt on the Trump-Russia investigations, and instead turn the veracity of the dossier and the credibility of its promulgators into the central issue. At the same time, President Trump and his allies have demanded that the Justice Department reopen its investigation of Hillary Clinton's email server and the Clinton Foundation. F.B.I. agents have begun interviewing people connected to the foundation about whether any donations were made in exchange for political favors while Mrs. Clinton was secretary of state. Beyond the Senate Judiciary Committee, Representative Devin Nunes of California, the chairman of the House Intelligence Committee, has also been pressing to train focus of its Russia investigation on the dossier. This week, he appeared to finally secure access to F.B.I. documents and witnesses that he views as crucial to unraveling what the bureau did with the dossier. And he has aggressively pursued Fusion GPS, the research firm that hired Mr. Steele — the committee, for instance, has issued only a single subpoena in its investigation for bank records, those of Fusion GPS." See also, Senior Republican Senators Charles E. Grassley of Iowa and Lindsey Graham of South Carolina refer Trump-Russia dossier author Christopher Steele for possible criminal charges, The Washington Post, Devlin Barrett and Tom Hamburger, Friday, 5 January 2018.
Amid Calls from Trump and Top Republicans, F.B.I. Renews Questions Over Clinton Foundation, The New York Times, Adam Goldman and Matt Apuzzo, Friday, 5 January 2018: "F.B.I. agents have renewed questions about the dealings of the Clinton Foundation amid calls from President Trump and top Republicans for the Justice Department to take a fresh look at politically charged accusations of corruption, people familiar with the investigation said on Friday. They said that agents have interviewed people connected to the foundation about whether any donations were made in exchange for political favors while Hillary Clinton was secretary of state from 2009 to 2013. Career prosecutors had shut down the investigation in 2016 for lack of evidence. During the presidential campaign, Mr. Trump branded his rival 'Crooked Hillary' and promised to send her to jail if he won. He briefly struck a more magnanimous tone after the election and said he had no interest in pushing for a prosecution. But as his legal problems have mounted, Mr. Trump has returned to his attacks on his favorite target. With four former aides facing federal charges and the special counsel, Robert S. Mueller III, investigating him and his campaign, Mr. Trump has openly called for Mrs. Clinton to be investigated and one of her top aides to be imprisoned. It is unclear exactly when the F.B.I. renewed its interest in the Clinton Foundation, or whether agents were instructed by anyone in Washington to start investigating again. But the F.B.I.'s decision to take additional investigative steps is sure to outrage Democrats who will see the inquiry as an attempt by Attorney General Jeff Sessions to placate the president." See also, FBI has been investigating the Clinton Foundation for months, The Washington Post, Matt Zapotosky and Devlin Barrett, Friday, 5 January 2018: "The FBI has been investigating the Clinton Foundation for months, reviving a probe that was dialed back during the 2016 campaign amid tensions between Justice Department prosecutors and FBI agents about the politically charged case, according to people familiar with the matter. The inquiry resumed about a year ago. Agents are now trying to determine if any donations made to the foundation were linked to official acts when Hillary Clinton was secretary of state from 2009 to 2013, these people said. The people did not identify what specific donations or interactions agents are scrutinizing."
Trump's Immigration Demands, Including an $18 Billion Request to Build a Wall on the Mexican Border, Imperil Bipartisan Talks, The New York Times, Sheryl Gay Stolberg and Michael Tackett, Friday, 5 January 2018: "The White House on Friday presented Congress with an expansive list of hard-line immigration measures, including an $18 billion request to build a wall at the Mexican border, that President Trump is demanding in exchange for protecting young undocumented immigrants. The request, which totals $33 billion over a period of 10 years for border security measures including the wall, could jeopardize bipartisan talks aimed at getting an immigration deal. Among the items on Mr. Trump's immigration wish-list: money to hire 10,000 additional immigration officers, tougher laws for those seeking asylum, and denial of federal grants to so-called 'sanctuary cities.' The list, delivered to Senator Richard J. Durbin, Democrat of Illinois, who has been leading the talks related to young immigrants without documentation, is identical to one Democrats declared a nonstarter when the White House issued it in October."
Continue reading Week 51, Friday, 5 January – Thursday, 11 January 2018 (Days 351-357)
Fact Checker: Trump says that Democratic-leaning states refused to provide voter data. But a relatively large percentage of Republican states also balked at the request. The Washington Post, Glenn Kessler, Friday, 5 January 2018: "Regular readers know that President Trump has often earned Pinocchios for his unproven claims about rampant voter fraud. In disbanding his controversial panel studying alleged voter fraud, the president once again asserted 'many people are voting illegally' even though there is no evidence of that. Rather than rehash that bogus claim — readers can find our previous fact checks here, here, here, here, here, here and here – we decided to examine the first part of Trump's tweet. He claimed that 'many mostly Democrat States refused to hand over data' requested from the voting commission. The Fact Checker obtained previously undisclosed data from a White House source on which states had provided at least some of the requested information to the commission…. Among 2016 presidential election states, 57 percent of the Republican states did not provide data, compared to 60 percent of the Democratic states. If you are generous and include states 'pending payment,' then 40 percent of the states that supported Trump have refused to provide data."
The Internet Association, Silicon Valley's biggest lobbying group, says it will help sue the FCC (Federal Communications Commission) over net neutrality, The Washington Post, Brian Fung, Friday, 5 January 2018: "The major trade group representing Facebook, Google, Netflix and dozens of other tech firms in Washington said Friday that it plans to join a multi-pronged legal attack against the Federal Communications Commission over its decision to deregulate the broadband industry — drawing fresh battle lines in a years-long fight over the future of the Internet. Approved last month under FCC Chairman Ajit Pai, the new rules make it legal for Internet providers, such as AT&T and Verizon, to speed up or slow down websites at will, as well as to block them outright. The Internet Association said it would be participating in a future suit against the revised rules, which the agency released Thursday night. Friday's announcement foreshadows a barrage of lawsuits on net neutrality that could soon drop. But first, the FCC rules must be officially published in the Federal Register before any appeals can take place. That could take a number of weeks, analysts say. 'The final version of Chairman Pai's rule, as expected, dismantles popular net neutrality protections for consumers,' the Internet Association said in a statement. 'This rule defies the will of a bipartisan majority of Americans and fails to preserve a free and open Internet. IA intends to act as an intervenor in judicial action against this order and, along with our member companies, will continue our push to restore strong, enforceable net neutrality protections through a legislative solution.'"
Interior Department rescinds climate and conservation policies because they're 'inconsistent' with Trump's energy goals, The Washington Post, Juliet Eilperin, Friday, 5 January 2018: "The Interior Department's number-two official issued a secretarial order just before Christmas rescinding several climate change and conservation policies issued under the Obama administration, saying they were 'inconsistent' with President Trump's quest for energy independence. Secretarial Order 3360, signed Dec. 22 by Interior Deputy Secretary David Bernhardt, wipes away four separate directives and policy manuals aimed at showing departmental employees how to minimize the environmental impact of activities on federal land and in federal waters, and calls for the review of a fifth one that applies to the National Petroleum Reserve-Alaska. Instead, it directs officials to reinstate and update guidance issued during the final year of George W. Bush's second term by Jan. 22. While the documents in question are highly technical, the move underscores the extent to which Interior Secretary Ryan Zinke and his deputies are uprooting policies and procedures aimed at factoring climate and environmental effects into the department's decision-making process. The manuals and handbooks include detailed instructions on how officials at the Bureau of Land Management, for example, should minimize activities on the agency's land that could harm certain species or accelerate climate change."
Cellphone and Computer Searches at the U.S. Border Rise Under Trump, The New York Times, Ron Nixon, Friday, 5 January 2018: "Customs officers stationed at the American border and at airports searched an estimated 30,200 cellphones, computers and other electronic devices of people entering and leaving the United States last year — an almost 60 percent increase from 2016, according to Homeland Security Department data released on Friday. Despite the surge, Customs and Border Protection officials said the searches affected fewer than 1 percent of the more than 300 million travelers who arrived in the United States last year. Homeland Security officials say border searches are an important investigative tool and are used sparingly by its agents…. Searching people and packages at the border is a longstanding practice, dating back to the founding of the United States. But they have taken an added significance in the Trump administration, which has promised to limit both illegal and legal immigration to the United States. Privacy and immigration advocates see the increase in searches as part of the administration's overall immigration agenda, which includes a travel ban against several Muslim-majority countries and rescinding an Obama-era program that allowed undocumented immigrants who were brought to the United States as children to live and work in the country without fear of being deported."
The Increasing Unfitness of Donald Trump, The New Yorker, David Remnick, Friday, 5 January 2018. This article appears in the print edition of the 15 January 2018 issue, with the headline 'The Lost Emperor.' "During the 2016 Presidential campaign, and then in the first days of the Administration, some commentators counselled their colleagues to ignore the early-morning salvos about small hands or large crowds. 'Stop Being Trump's Twitter Fool,' Jack Shafer, of Politico, advised, just after the election. Trump's volleys were merely a shrewd diversion from serious matters. 'By this time,' Shafer wrote, 'you'd expect that people would have figured out when Donald Trump is yanking their chain and pay him the same mind they do phone calls tagged "Out of Area" by caller ID.' Sean Spicer, the President's first press secretary, insisted otherwise. Trump, he pointed out, 'is the President of the United States,' and so his tweets are 'considered official statements by the President of the United States.' Spicer was right: a pronouncement by the President is a Presidential pronouncement. But Trump's tweets are most valuable as a record of his inner life: his obsessions, his rages, his guilty conscience. No bile goes unexpectorated. Trump, who does not care for government work, is more invested in his reputation as a creative writer, declaring more than once that 'somebody said' that he is 'the Hemingway of a hundred and forty characters.'… A new book by Michael Wolff, 'Fire and Fury: Inside the Trump White House,' amplifies, in lurid anecdote and quotation, what we have been learning elsewhere every day for the past year: Trump believed that he would lose the election, but would multiply his fame, his fortune, and his standing in American life. To near-universal shock, however, he won. And the consequences followed. Trump has no comprehension of policy and cares about it less. He surrounds himself with aides who are either wildly incompetent or utterly defeated in their attempts to domesticate the mulish and bizarre object of their attention. There are no lingering illusions about the President's capacities: Secretary of State Rex Tillerson called Trump 'a fucking moron' and spared us a denial. Wolff's book, which leans heavily on interviews with Steve Bannon, makes it plain that pretty much everyone in the President's circle agrees that he is, in terms of character and intellect, fantastically limited. There is no loyalty or deliberation in the White House, only a savage 'Lord of the Flies' sort of chaos. Each day is at once preposterous, poisonous, and dangerous…. [T]here is little doubt about who Donald Trump is, the harm he has done already, and the greater harm he threatens. He is unfit to hold any public office, much less the highest in the land. This is not merely an orthodoxy of the opposition; his panicked courtiers have been leaking word of it from his first weeks in office. The President of the United States has become a leading security threat to the United States."
Saturday, 6 January 2018, Day 352:
Trump boasts that he's 'like, really smart' and a 'very stable genius' amid questions over his mental fitness, The Washington Post, David Nakamura, Saturday, 6 December 2018: "President Trump lashed out again at a new book that suggests top White House aides fear that he is unfit for the job, calling the book 'a work of fiction' and declaring that libel laws are too weak. 'It's a disgrace that he can do something like this,' Trump said of the book, 'Fire and Fury: Inside the Trump White House,' by New York media writer Michael Wolff. 'Libel laws are very weak in this country. If they were stronger, hopefully, you would not have something like that happen.' [On Saturday morning Trump tweeted:] 'Now that Russian collusion, after one year of intense study, has proven to be a total hoax on the American public, the Democrats and their lapdogs, the Fake News Mainstream Media, are taking out the old Ronald Reagan playbook and screaming mental stability and intelligence….. ….Actually, throughout my life, my two greatest assets have been mental stability and being, like, really smart. Crooked Hillary Clinton also played these cards very hard and, as everyone knows, went down in flames. I went from VERY successful businessman, to top T.V. Star….. ….to President of the United States (on my first try). I think that would qualify as not smart, but genius….and a very stable genius at that!'" See also, Trump, Defending His Mental Fitness, Says He's a 'Very Stable Genius,' The New York Times, Peter Baker and Maggie Haberman, Saturday, 6 January 2018.
'Everything I've Done Is 100 Percent Proper,' Trump Says of Russia Inquiry, The New York Times, Michael Tackett, Saturday, 6 January 2018: "President Trump again insisted on Saturday that he was not under investigation by Robert S. Mueller III, the special counsel investigating Russian influence on the 2016 election, adding that 'there's been no collusion, there's been no crime.' 'Everything I've done is 100 percent proper,' Mr. Trump said during a news conference at Camp David, where he was asked about a New York Times report that he had pressed Attorney General Jeff Sessions not to recuse himself from the Russia inquiry. 'That is what I do, is I do things proper.' The president said the Times article, which reported that Mr. Trump had sought to protect himself by keeping Mr. Sessions in charge of the investigation, was 'off,' though he did not elaborate."
P. Daniel Smith, official who improperly helped Redskins owner Daniel Snyder cut down more than 130 trees to improve a river view at his Potomac, Md., estate, has been picked as the National Park Service deputy director, The Washington Post, Darryl Fears, Saturday, 6 January 2018: "A former National Park Service official who improperly helped Washington Redskins owner Daniel Snyder cut down more than 130 trees to improve a river view at his Potomac, Md., estate has been chosen by the Trump administration to be one of the agency's highest-ranking leaders. According to an internal email circulated at the Department of the Interior, P. Daniel Smith will assume the agency's deputy director position on Monday. He is expected to replace acting director Mike Reynolds, whose 300-day term has expired…. [I]n 2004 [Smith intervened] to help Snyder remove the trees from a hillside between his estate and the C&O Canal and plant saplings to improve Snyder's view of the Potomac River. Smith pressured lower-level officials to approve a deal that disregarded federal environmental laws, harmed the Chesapeake & Ohio Canal National Historical Park and left the agency vulnerable to charges of favoritism, according to an Inspector General report. The decision should have been left to park biologists and horticulturists, the report said. The Park Service's horticulturist told investigators that clearing the area made it more likely that nonnative, invasive species would eventually flourish on the hillside and cause erosion."
Sunday, 7 January 2018, Day 353:
Steve Bannon Tries Backing Away From Explosive Comments About Trump and His Eldest Son, The New York Times, Jeremy W. Peters and Michael Tackett, Sunday, 7 January 2018: "President Trump's supporters moved aggressively on Sunday to counter revelations in a new book that some of his closest aides believe he is unstable and ill equipped for office, an assault that prompted the source of some of the most damning accusations, Stephen K. Bannon, to issue a striking mea culpa. The multipronged attack, punctuated by a heated appearance on a Sunday talk show by a top White House adviser who was once a close ally of Mr. Bannon, was a sign of how the White House has been reeling from the allegations. The adviser, Stephen Miller, who had been aligned with Mr. Bannon in pushing the president's nationalist agenda, derided him on Sunday as a fame-seeking blowhard and the book, 'Fire and Fury: Inside the Trump White House,' by Michael Wolff, as a work of fiction. Soon after came a rare and lengthy statement of repentance from Mr. Bannon, who over the last week found himself isolated from his political allies and cut off from his financial patrons. Speaking out five days after he was quoted harshly criticizing the president and his eldest son, a delay he said he regretted, Mr. Bannon tried to reverse his statements completely, calling Donald Trump Jr. 'both a patriot and a good man.' He is quoted in the book as calling the younger Mr. Trump's meeting with Russians in 2016 'treasonous.' But in the statement on Sunday, first reported by Axios, he said his reference to 'treason' had been aimed not at the president's son, but at another campaign official who attended the Trump Tower meeting, Paul Manafort…. Mr. Bannon is not known for second-guessing himself and views apologies as signs of weakness. Nowhere in his statement on Sunday did he actually say he was sorry." See also, Steve Bannon's Statement on Donald Trump Jr., The New York Times, Sunday, 7 January 2018.
Jared Kushner's Financial Ties to Israel Deepen Even With His Mideast Diplomatic Role, The New York Times, Jesse Drucker, Sunday, 7 January 2018: "Last May, Jared Kushner accompanied President Trump, his father-in-law, on the pair's first diplomatic trip to Israel, part of Mr. Kushner's White House assignment to achieve peace in the Middle East. Shortly before, his family real estate company received a roughly $30 million investment from Menora Mivtachim, an insurer that is one of Israel's largest financial institutions, according to a Menora executive. The deal, which was not made public, pumped significant new equity into 10 Maryland apartment complexes controlled by Mr. Kushner's firm. While Mr. Kushner has sold parts of his business since taking a White House job last year, he still has stakes in most of the family empire — including the apartment buildings in and around Baltimore. The Menora transaction is the latest financial arrangement that has surfaced between Mr. Kushner's family business and Israeli partners, including one of the country's wealthiest families and a large Israeli bank that is the subject of a United States criminal investigation. The business dealings don't appear to violate federal ethics laws, which require Mr. Kushner to recuse himself only from narrow government decisions that would have a 'direct and predictable effect' on his financial interests. And no evidence has emerged that Mr. Kushner was personally involved in brokering the deal. But the deal last spring illustrates how the Kushner Companies' extensive financial ties to Israel continue to deepen, even with his prominent diplomatic role in the Middle East. The arrangement could undermine the ability of the United States to be seen as an independent broker in the region. The Trump administration already inflamed tensions there when it said last month that it recognized Jerusalem as the capital of Israel and would move the United States Embassy there from Tel Aviv."
In the Clash Between California and Trump, It's One America Versus Another, The New York Times, Tim Arango, Sunday, 7 January 2018: "When drivers entered California recently from the borders with Arizona and Nevada, they were greeted with signs welcoming them to an 'official sanctuary state' that is home to 'felons' and 'illegals.' It was a prank, but the message was clear: By entering California, they might as well have been entering foreign territory. And in many ways it feels like that these days, as the growing divide between California and the Trump administration erupted this past week over a dizzying range of flash points, from immigration to taxes to recreational marijuana use. What had been a rhetorical battle between a liberal state and a conservative administration is now a full-fledged fight. Just as Californians were enjoying their first days of legal pot smoking, the Trump administration moved to enforce federal laws against the drug. On the same day, the federal government said it would expand offshore oil drilling, which California's Senate leader called an assault on 'our pristine coastline.' When President Trump signed a law that would raise the tax bills of many Californians by restricting deductions, lawmakers in this state proposed a creative end-around — essentially making state taxes charitable contributions, and fully deductible. And California's refusal to help federal agents deport undocumented immigrants prompted one administration official to suggest that state politicians should be arrested."
Monday, 8 January 2018, Day 354:
Trump Administration Says That Nearly 200,000 People from El Salvador Must Leave the U.S., The New York Times, Miriam Jordan, Monday, 8 January 2018: "Nearly 200,000 people from El Salvador who have been allowed to live in the United States for more than a decade must leave the country, government officials announced Monday. It is the Trump administration's latest reversal of years of immigration policies and one of the most consequential to date. Homeland security officials said that they were ending a humanitarian program, known as Temporary Protected Status, for Salvadorans who have been allowed to live and work legally in the United States since a pair of devastating earthquakes struck their country in 2001. Salvadorans were by far the largest group of foreigners benefiting from temporary protected status, which shielded them from deportation if they had arrived in the United States illegally. The decision came just weeks after more than 45,000 Haitians lost protections granted after Haiti's 2010 earthquake, and it suggested that others in the program, namely Hondurans, may soon lose them as well. Nicaraguans lost their protections last year. Immigrant advocates and the El Salvadoran government had pleaded for the United States to extend the program, as it has several times since 2001. A sense of dread gripped Salvadorans and their employers in California, Texas, Virginia and elsewhere." See also, Ignoring Violence in El Salvador, Trump Ends Years of Special Protective Status for Immigrants, The Intercept, Ryan Devereaux, Monday, 8 January 2018. See also, As Trump Goofs Off, His Administration Targets Hardworking Legal Immigrants. The Department of Homeland Security announced on Monday that it was cancelling the residency permits of about two hundred thousand immigrants from El Salvador., The New Yorker, John Cassidy, Monday, 8 January 2018: "These days, it's almost as if there are two Donald Trump Presidencies. One is a circus performed daily on Twitter and cable news. The other Presidency, which has to do with policy formulation and implementation, receives less attention, but it is more consequential because it is hurting the welfare of millions of people. The latest news from Washington is that Trump's regular workday lasts for just a few hours. According to a report from the political-news Web site Axios, Trump gets to the Oval Office at 11 A.M. every day and leaves by 6 P.M. And, even during these nominal working hours, large periods are allotted for 'executive time,' during which he watches television, gabs on the phone, and tweets. On Wednesday, for example, Trump had an intelligence briefing at eleven, and then he had 'executive time' until a meeting with the Norwegian Prime Minister, at two. The final item on his schedule was a 4 P.M. video recording. Yet, while the President lolls about the White House watching Fox News, the Administration he heads is busy trying to implement the agenda he has championed. And, now that Trump's appointees have had almost a year to get the hang of it, they are making progress. One notable area where they are seeing success is the targeting of legal immigrants. Yes, legal." See also, When Deportation Is a Death Sentence, The New Yorker, Sarah Stillman, Monday, 8 January 2018. This article appears in the print edition of the 15 January 2018 issue with the headline "No Refuge." "Hundreds of thousands of immigrants in the U.S. may face violence and murder in their home countries. What happens when they are forced to return?"
To Pay for a Border Wall With Mexico, the Trump Administration Would Cut Proven Border Security Measures, The New York Times, Ron Nixon, Monday, 8 January 2018: "The Trump administration would cut or delay funding for border surveillance, radar technology, patrol boats and customs agents in its upcoming spending plan to curb illegal immigration — all proven security measures that officials and experts have said are more effective than building a wall along the Mexican border. President Trump has made the border wall a focus of his campaign against illegal immigration to stop drugs, terrorists and gangs like MS-13 from coming into the United States. Under spending plans submitted last week to Congress, the wall would cost $18 billion over the next 10 years, and be erected along nearly 900 miles of the southern border. The wall also has become a bargaining chip in negotiations with Congress as lawmakers seek to prevent nearly 800,000 young undocumented immigrants from being deported. But security experts said the president's focus on a border wall ignores the constantly evolving nature of terrorism, immigration and drug trafficking."
In Breakthrough, North Korea to Send Athletes to February's Winter Olympics in South Korea, The New York Times, Choe Sang-Hun, Monday, 8 January 2018: "North Korea agreed on Tuesday to send athletes to February's Winter Olympics in South Korea, a symbolic breakthrough after months of escalating tensions over the North's rapidly advancing nuclear and missile programs. In talks held at the border village of Panmunjom, North Korean negotiators quickly accepted South Korea's request to send a large delegation to the Winter Olympics in Pyeongchang, South Korea, next month, according to South Korean news reports. In addition to the athletes, the North will send a cheering squad and a performance-art troupe. The event will be the first time North Korea has participated in the Winter Games in eight years. The country has competed in every Summer Olympics since 1972, except the 1984 Games in Los Angeles and the 1988 Games in Seoul, both of which it boycotted."
The Federal Energy Regulatory Commission unanimously rejected a proposal by Energy Secretary Rick Perry to rescue coal and nuclear plants, The Washington Post, Steven Mufson, Monday, 8 January 2018: "The Federal Energy Regulatory Commission on Monday unanimously rejected a proposal by Energy Secretary Rick Perry that would have propped up nuclear and coal power plants struggling in competitive electricity markets. The independent five-member commission includes four people appointed by President Trump, three of them Republicans. Its decision is binding. At the same time, the commission said it shared Perry's stated goal of strengthening the 'resilience' of the electricity grid and directed regional transmission operators to provide information to help the commission examine the matter 'holistically.' The operators have 60 days to submit materials. At that time, the agency can issue another order." See also, Energy Secretary Rick Perry's Plan to Rescue Struggling Coal and Nuclear Plants Is Rejected by the Federal Energy Regulatory Commission, The New York Times, Brad Plumer, Monday, 8 January 2018.
Special Counsel Robert Mueller Told Trump's Lawyers in December That He Will Likely Seek to Interview Trump, The New York Times, Matt Apuzzo and Michael S. Schmidt, Monday, 8 January 2018: "The special counsel, Robert S. Mueller III, told President Trump's lawyers last month that he will probably seek to interview the president, setting off discussions among Mr. Trump's lawyers about the perils of such a move, two people familiar with the discussion said on Monday. No formal request has been made and no date has been set. White House officials viewed the discussion as a sign that Mr. Mueller's investigation of Mr. Trump could be nearing the end. But even if that is so, allowing prosecutors to interview a sitting president who has a history of hyperbolic or baseless assertions carries legal risk for him. Mr. Mueller has already brought charges against four of Mr. Trump's former aides. All face accusations of lying to the authorities." See also, Special Counsel Robert Mueller indicates he is likely to seek an interview with Trump, The Washington Post, Carol D. Leonnig, Monday, 8 January 2018: "Special counsel Robert S. Mueller III has told President Trump's legal team that his office is likely to seek an interview with the president, triggering a discussion among his attorneys about how to avoid a sit-down encounter or set limits on such a session, according to two people familiar with the talks. Mueller raised the issue of interviewing Trump during a late-December meeting with the president's lawyers John Dowd and Jay Sekulow. Mueller deputy James Quarles, who oversees the White House portion of the special counsel investigation, also attended."
Tuesday, 9 January 2018, Day 355:
Trump Appears to Endorse Path to Citizenship for Millions of Immigrants, The New York Times, Julie Hirschfeld Davis and Sheryl Gay Stolberg, Tuesday, 9 January 2018: "President Trump on Tuesday appeared open to negotiating a sweeping immigration deal that would eventually grant millions of undocumented immigrants a pathway to citizenship, declaring that he was willing to 'take the heat' politically for an approach that seemed to flatly contradict the anti-immigration stance that charged his political rise. The president made the remarks during an extended meeting with congressional Republicans and Democrats who are weighing a shorter-term agreement that would extend legal status for undocumented immigrants brought to the United States as children. The 90-minute session — more than half of which played out on national television — appeared to produce some progress: Mr. Trump agreed to a framework for a short-term immigration deal to couple protection for young, undocumented immigrants with border security. But in suggesting that a broader immigration measure was possible next, Mr. Trump was giving a rare public glimpse of an impulse he has expressed privately to advisers and lawmakers — the desire to preside over a more far-reaching solution to the status of the 11 million undocumented immigrants already living and working in the United States. Passage of a comprehensive immigration law would give Mr. Trump success where Presidents Barack Obama and George W. Bush failed." See also, Trump offers to 'take all the heat' on immigration, but he also appears to contradict himself, The Washington Post, Ed O'Keefe and David Nakamura, Tuesday, 9 January 2018: "President Trump and congressional leaders agreed Tuesday to pursue comprehensive changes to immigration policy if negotiators can also strike a deal to establish legal protections for some undocumented immigrants while bolstering border security…. 'I will take all the heat you want to give me,' Trump declared, offering political cover in his quest for a compromise, 'and take the heat off the Democrats and the Republicans.' Yet Trump also revealed his changeability on immigration, an emotionally charged issue that has strongly divided Washington for years. Over a meeting that lasted about 90 minutes — more than half of it televised — Trump appeared to contradict himself, at turns professing support for a 'clean' bill to protect undocumented immigrants brought illegally to this country as children, reiterating his demands for a border wall opposed by Democrats and professing to support the kind of comprehensive overhaul of immigration policy that has been anathema to conservatives. All of it left the fate of a deal on DACA, or Deferred Action for Childhood Arrivals, uncertain." See also, 6 Dramatic Moments in Trump's Unusual Immigration Session, The New York Times, Michael D. Shear, Tuesday, 9 January 2018. See also, 55 minutes at the table: Trump tries to negotiate and prove stability, The Washington Post, Ashley Parker and Philip Rucker, Tuesday, 9 January 2018: "…[W]hile Trump offered captivating television drama, he also muddled through the policy by seeming to endorse divergent positions, including simply protecting the dreamers or a plan contingent upon funding for his long-promised wall at the nation's southern border. 'I think my positions are going to be what the people in this room come up with,' Trump said. 'I am very much reliant on the people in this room.' So pliant was Trump that when Sen. Dianne Feinstein (D-Calif.), one of the most liberal members of the chamber, asked if he would support 'a clean DACA bill' that protects the dreamers with no other conditions, the president sounded amenable. 'Yeah, I would like to do it,' Trump said. Trump's apparent concession so alarmed House Majority Leader Kevin McCarthy (R-Calif.) that he interjected himself, although he was careful only to gently contradict the president, who in the past has referred to him as 'my Kevin.'… McCarthy apparently was not the only one concerned by Trump's seeming agreement with Feinstein. When the White House released its official transcript Tuesday afternoon, the president's line — 'Yeah, I would like to do it' — was missing."
Trump Must Keep Deferred Action for Childhood Arrivals (DACA) Protections for Now, Judge William Alsup of Federal District Court in San Francisco Says, The New York Times, Michael D. Shear, Tuesday, 9 January 2018: "In the middle of an intense political fight about the program that shields from deportation young immigrants who were brought illegally to the United States as children, a federal judge in California issued a nationwide injunction late Tuesday ordering the Trump administration to start the program back up again. Saying the decision to kill it was improper, Judge William Alsup of Federal District Court in San Francisco wrote that the administration must 'maintain the DACA program on a nationwide basis' as the legal challenge to the president's decision goes forward. President Barack Obama created the Deferred Action for Childhood Arrivals program, known as DACA, in 2012 to also give young immigrants the ability to work legally in the United States. President Trump moved to end the program in September, saying that Mr. Obama's actions were unconstitutional and an overreach of executive power…. In his ruling, Judge Alsup questioned the administration's contention that the DACA program had not been put into place legally. He asserted that the secretary of the Department of Homeland Security has long had the authority to grant the kind of temporary protections that formed the basis of the program. Judge Alsup also cited several of Mr. Trump's Twitter posts that expressed support for the program. He noted that in September, the president wrote: 'Does anybody really want to throw out good, educated and accomplished young people who have jobs, some serving in the military? Really!' Such tweets, the judge said, bolstered the idea that keeping the program going was in the public's interest. The judge wrote that previous beneficiaries of DACA, known as Dreamers, must be allowed to renew their status in the program, though the government will not be required to accept new applications from immigrants who had not previously submitted one. The judge also said the administration could continue to prevent DACA recipients from returning to the United States if they leave the country."
US to loosen nuclear weapons constraints and develop more 'usable' warheads, The Guardian, Julian Borger, Tuesday, 9 January 2018: "The Trump administration plans to loosen constraints on the use of nuclear weapons and develop a new low-yield nuclear warhead for US Trident missiles, according to a former official who has seen the most recent draft of a policy review. Jon Wolfsthal, who was special assistant to Barack Obama on arms control and nonproliferation, said the new nuclear posture review prepared by the Pentagon, envisages a modified version of the Trident D5 submarine-launched missiles with only part of its normal warhead, with the intention of deterring Russia from using tactical warheads in a conflict in Eastern Europe. The new nuclear policy is significantly more hawkish that the posture adopted by the Obama administration, which sought to reduce the role of nuclear weapons in US defence. Arms control advocates have voiced alarm at the new proposal to make smaller, more 'usable' nuclear weapons, arguing it makes a nuclear war more likely, especially in view of what they see as Donald Trump's volatility and readiness to brandish the US arsenal in showdowns with the nation's adversaries…. Daryl Kimball, the head of the Arms Control Association, said that the development of new weapons in the US nuclear arsenal was 'dangerous, Cold War thinking.'"
A Panel of Federal Judges Orders North Carolina to Redraw Its Congressional Map, Condemning It as Unconstitutional Because Republicans Drew the Map Seeking Political Advantage, The New York Times, Alan Blinder and Michael Wines, Tuesday, 9 January 2018: "A panel of federal judges struck down North Carolina's congressional map on Tuesday, condemning it as unconstitutional because Republicans had drawn the map seeking a political advantage. The ruling was the first time that a federal court had blocked a congressional map because of a partisan gerrymander, and it instantly endangered Republican seats in the coming elections. Judge James A. Wynn Jr., in a biting 191-page opinion, said that Republicans in North Carolina's Legislature had been 'motivated by invidious partisan intent' as they carried out their obligation in 2016 to divide the state into 13 congressional districts, 10 of which are held by Republicans. The result, Judge Wynn wrote, violated the 14th Amendment's guarantee of equal protection. The ruling and its chief demand — that the Republican-dominated Legislature create a new landscape of congressional districts by Jan. 24 — infused new turmoil into the political chaos that has in recent years enveloped North Carolina. President Trump carried North Carolina in 2016, but the state elected a Democrat as its governor on the same day and in 2008 supported President Barack Obama." See also, Federal court voids North Carolina's Republican-drawn congressional map for partisan gerrymandering, The Washington Post, Fred Barbash, published on Wednesday, 10 January 2018.
Democratic Senator Dianne Feinstein of California Releases Transcript of the Judiciary Committee's Interview with Glenn R. Simpson of Fusion GPS, The New York Times, Nicholas Fandos, Matthew Rosenberg, and Sharon LaFraniere, Tuesday, 9 January 2018: "Senator Dianne Feinstein of California, the top Democrat on the Judiciary Committee, defied her Republican colleagues on Tuesday to unilaterally make public a much-discussed transcript of the committee's interview with one of the founders of the firm that produced a salacious and unsubstantiated dossier outlining a Russian effort to aid the Trump campaign. The interview, with Glenn R. Simpson of Fusion GPS, provided few revelatory details about the firm's findings on the Russian election effort or on President Trump and his campaign. But both the circumstances of its release and the vivid picture it paints of Mr. Simpson's operation and his chief Russia investigator, Christopher Steele, provided fresh ammunition to both sides of a growing fight over the dossier." See also, Feud over the Trump dossier compiled by Christopher Steele intensifies with the release of the transcript of Fusion GPS co-founder Glenn Simpson's interview with the Senate Judiciary committee, The Washington Post, Devlin Barrett and Tom Hamburger, published on Wednesday, 10 January 2018: "The political battle over the FBI and its investigation of Russian meddling in the 2016 election intensified Tuesday with the release of an interview with the head of the firm behind a dossier of allegations against then-candidate Donald Trump. The transcript of Fusion GPS co-founder Glenn R. Simpson's interview with the Senate Judiciary Committee was released by Sen. Dianne Feinstein (Calif.), the panel's senior Democrat, over the objections of Chairman Charles E. Grassley (R-Iowa). Feinstein's action comes alongside an effort by Republicans to discredit the dossier as a politically motivated document that the FBI has relied too heavily upon in its investigation. Feinstein sought to push back against that perception and to bolster the FBI's credibility. 'The innuendo and misinformation circulating about the transcript are part of a deeply troubling effort to undermine the investigation,' she said." See also, Glenn Simpson, co-founder of Fusion GPS, told the Senate Judiciary Committee in August that the Trump dossier was not fabricated and was not politically motivated. Simpson said the research did not start out with the intention to smear Donald Trump. The Washington Post, Amber Phillips, Tuesday, 9 January 2018. This article covers "the most politically notable nuggets and [notes] how they contradict what Trump and his supporters have been saying." See also, Who is the Trump-linked source who led the FBI to treat Christopher Steele's dossier seriously? The Washington Post, Philip Bump, Tuesday, 9 January 2018. See also, Read the Transcript of Glenn Simpson's Testimony to the Senate Judiciary Committee in August 2017, The New York Times, Tuesday, 9 January 2018.
Trump's Longtime Lawyer Michael D. Cohen Sues BuzzFeed and Fusion GPS, the Firm Behind the Russia Dossier, The New York Times, Matthew Rosenberg and Maggie Haberman, Tuesday, 9 January 2018: "President Trump's longtime lawyer, Michael D. Cohen, filed a defamation lawsuit on Tuesday in federal court against Fusion GPS, the firm behind a salacious and largely unsubstantiated dossier that purported to lay out how Russia had aided the Trump campaign. The dossier portrayed Mr. Cohen as a central figure in what it described as a conspiracy. The dossier was first published by BuzzFeed last year, and Mr. Cohen also filed a separate suit against BuzzFeed in a New York state court. The filings came a day before the statute of limitations for a libel claim would have expired. The lawsuit against Fusion is likely to play into what has become a wide-ranging conservative campaign to sow doubts about the Russia investigations by raising questions about the dossier and those who put it together. The dossier — a set of reports paid for by Democrats — contains unsubstantiated allegations of questionable real estate deals, secret coordination with Russian operatives who hacked Democratic targets during the 2016 election and evenings that Mr. Trump is said to have spent with prostitutes…. In the lawsuit, Mr. Cohen's lawyers say that Fusion acted recklessly and then disseminated the dossier to reporters without being able to back up its explosive claims."
Trump Administration Drops Florida From Offshore Drilling Plan, The New York Times, Hiroko Tabuchi, Tuesday, 9 January 2018: "The Trump administration said Tuesday it had ruled out drilling for oil and gas off the coast of Florida after strong opposition from the state's Republican governor, Rick Scott. Interior Secretary Ryan Zinke moved last week to allow new offshore oil and gas drilling in nearly all United States coastal waters, opening more than a billion acres in the Arctic, Pacific, Atlantic and Gulf of Mexico to potential leases. The decision prompted an outcry from Republican and Democratic governors alike on both coasts….. The Obama administration blocked drilling on about 94 percent of the outer continental shelf, the submerged offshore area between state coastal waters and the deep ocean. Mr. Zinke argued that the restrictions had cost the country billions of dollars in lost oil and gas revenue. But the move to lift the ban on drilling also put the Trump administration at odds with a number of coastal states. The governors of New Jersey, Delaware, Maryland, Virginia, North Carolina, South Carolina, California, Oregon and Washington have all opposed offshore drilling plans."
How Coal Baron Robert Murray's Wish List Became Trump's To-Do List, The New York Times, Lisa Friedman, Tuesday, 9 January 2018: "President Trump's first year in office has been a boon for the coal industry, with the Trump administration rolling back regulations on coal-fired power plants and withdrawing the United States from the Paris climate change agreement. Environmentalists have expressed alarm at the new direction, and have complained that Mr. Trump was following a blueprint from the coal industry. A confidential memo written by the head of the country's largest coal mining company suggests they might not be wrong. The memo was written by Robert E. Murray, a longtime Trump supporter who donated $300,000 to the president's inauguration. In it, Mr. Murray, the head of Murray Energy, presented Mr. Trump with a wish list of environmental rollbacks just weeks after the inauguration. Nearly a year later, the White House and federal agencies have completed or are on track to fulfill most of the 14 detailed requests, even with Monday's decision by federal regulators to reject a proposal by Energy Secretary Rick Perry to subsidize struggling coal and nuclear plants. The March 1 memo, which was obtained by Senator Sheldon Whitehouse of Rhode Island and shared with The New York Times, is addressed to Vice President Mike Pence. The sweeping wish list of regulatory overhauls includes ending regulations on greenhouse gas emissions and ozone and mine safety, as well as cutting the staff of the Environmental Protection Agency 'at least in half' and overhauling the Labor Department's office of mine safety."
The Interior Department puts grants to nonprofits and universities worth hundreds of millions of dollars through a political-appointee review to ensure the grants 'promote the priorities' of the Trump administration, The Washington Post, Juliet Eilperin, Tuesday, 9 January 2018: "The Interior Department has adopted a new screening process for the discretionary grants it makes to outside groups, instructing staff to ensure those awards 'promote the priorities' of the Trump administration. The Dec. 28 directive, obtained by The Washington Post, represents the latest attempt by Trump political appointees to put their mark on government spending. Last summer, the Environmental Protection Agency instituted a system requiring that a political appointee in the public affairs office sign off on each grant before it is awarded…. Although Interior secretaries under Democratic and Republican presidents have directed federal dollars to support their priorities, the new approval process appears to be without precedent within the department."
Trump Plans to Attend the World Economic Forum in January in Davos, Switzerland, The New York Times, Maggie Haberman and Michael D. Shear, Tuesday, 9 January 2018: "President Trump is expected to attend the World Economic Forum at Davos, Switzerland, in the coming weeks, an administration official said on Tuesday. In a statement, Sarah Huckabee Sanders, the White House press secretary, said the president was looking forward to attending the gathering of world leaders and business executives…. Mr. Trump's planned appearance at an event that is synonymous with wealth and elite prestige comes as he enters the second year of a term he won on a message of economic populism. Presidents have rarely attended the forum in Davos, in part out of a concern that it would send the wrong message to be rubbing shoulders with some of the world's richest individuals." See also, Trump to attend the World Economic Forum in Davos, Switzerland, a gathering synonymous with wealth and power, The Washington Post, Anne Gearan and Damian Paletta, Tuesday, 9 January 2018.
Joe Arpaio, Ex-Sheriff Pardoned by Trump After a Conviction for Criminal Contempt, Announces He Is Running in Arizona for the United States Senate, The New York Times, Simon Romero, Tuesday, 9 January 2018: "Joe Arpaio, the polarizing 85-year-old immigration hard-liner pardoned by President Trump after a conviction for criminal contempt, announced on Tuesday that he is running in Arizona for the United States Senate. The move by Mr. Arpaio, who just six months ago faced a jail sentence before he was pardoned, upended the race to replace Senator Jeff Flake, a Republican who abandoned his 2018 re-election campaign after coming under criticism from Mr. Trump…. Mr. Arpaio quickly drew criticism after the announcement. He had come under fire repeatedly as sheriff over tactics to crack down on Latino immigrants, and was found guilty of criminal contempt in a case that made tempers flare in Arizona and around the country. Plaintiffs claimed Mr. Arpaio had regularly violated the rights of Latinos by racially profiling and detaining them."
Steve Bannon Steps Down From His Post as Executive Chairman of Breitbart News, The New York Times, Jeremy W. Peters, Tuesday, 9 January 2018: "Stephen K. Bannon stepped down on Tuesday from his post as executive chairman of Breitbart News, ostracized for now from conservative circles and the Republican Party he brazenly predicted he would remake. Mr. Bannon's departure, which was initiated by an estranged financial patron and Breitbart investor, Rebekah Mercer, came as Mr. Bannon remained unable to quell the furor over remarks attributed to him in a new book in which he questions President Trump's mental fitness and disparages his son Donald Trump Jr. Mr. Bannon and Breitbart will work together on a smooth transition, said a statement from the company's chief executive, Larry Solov. Separately, SiriusXM, which broadcasts a radio show on which Mr. Bannon was a host, said it was also cutting ties with him. Mr. Bannon's exit from Breitbart, a platform for hard-edge nationalist ideas, is the latest ignominious turn in a career that was once one of the most prominent and improbable in modern American politics."
The Trump Administration Waives Part of the Punishment for Five Megabanks Whose Affiliates Were Convicted and Fined for Manipulating Global Interest Rates, Including Deutsche Bank, Which Is Owed at Least $130 Million by Trump and His Business Empire, International Business Times, David Sirota and Josh Keefe, Tuesday, 9 January 2018: "The Trump administration has waived part of the punishment for five megabanks whose affiliates were convicted and fined for manipulating global interest rates. One of the Trump administration waivers was granted to Deutsche Bank — which is owed at least $130 million by President Donald Trump and his business empire, and has also been fined for its role in a Russian money laundering scheme. The waivers were issued in a little-noticed announcement published in the Federal Register during the Christmas holiday week. They come less than two years after then-candidate Trump promised 'I'm not going to let Wall Street get away with murder.'"
Net neutrality activists are celebrating as Democratic senators clear key hurdle to voting against the Federal Communications Commission, The Washington Post, Brian Fung, Tuesday, 9 January 2018: "When the Federal Communications Commission voted last month to deregulate Internet providers by eliminating the agency's net neutrality rules, opponents of the decision vowed to fight it in Congress and in court. Now, those who are pushing for the FCC's vote to be overturned say they've won an initial victory. Senate Democrats led by Edward J. Markey (D-Mass.) have now amassed 40 co-sponsors for a congressional measure that, if successful, would invalidate the FCC's recent vote. In doing so, the lawmakers passed a critical 30-member threshold allowing them to use the Congressional Review Act to seek to overrule the FCC. Clearing that hurdle paves the way for a full vote on the Senate floor — potentially forcing every senator to take a position on the FCC's rollback of the net neutrality rules. (The rules, passed under a Democratic FCC in 2015, banned Internet providers from blocking websites, slowing others, or speeding up apps and services that pay extra money for the privilege.)"
Wednesday, 10 January 2018, Day 356:
Trump Sidesteps Question on Interview With Special Counsel Robert Mueller, and a Senate Report Says Russia's Election Meddling Fits a Global Pattern, The New York Times, Julie Hirschfeld Davis and Nicholas Fandos, Wednesday, 10 January 2018: "President Trump declined on Wednesday to commit to being interviewed by Robert S. Mueller III, the special counsel investigating whether his campaign colluded with Russia to sway the 2016 election, backing off his statement last year that he would be willing to talk to Mr. Mueller under oath. 'I'll speak to attorneys,' Mr. Trump said during a news conference with Prime Minister Erna Solberg of Norway, when asked whether he would agree to an interview. 'We'll see what happens.' That answer was a marked change from June, when Mr. Trump defended his firing of the F.B.I. director, James B. Comey, denying that it was related to his handling of the Russia investigation, and said he would be '100 percent' willing to give a sworn statement to Mr. Mueller…. Also on Wednesday, Senate Democrats released an extensive report concluding that Russia's interference in the 2016 presidential election fit into a nearly two-decade pattern of meddling with governments around the world, and charging that Mr. Trump himself had hindered the United States response to a serious national security threat. 'Never before in American history has so clear a threat to national security been so clearly ignored by a U.S. president,' the report asserts…. The Democratic report on Russian interference looked at efforts of the government of President Vladimir V. Putin in 19 countries, and describes misinformation campaigns, the funding of far-right political causes and the manipulation of energy supplies long before 2016 in an attempt to glean lessons for American officials considering how to counteract similar efforts here. In total, the report offers more than 30 recommendations to safeguard the country's electoral process and to work with allies, primarily in Europe, to establish new standards to address these types of threats. They include new sanctions to punish states that initiate cyberattacks on elections or critical infrastructure, an international summit meeting centered on such threats, an allied commitment of mutual defense against cyberattacks, as well as forcing social media companies to disclose the sources of funding for political ads." See also, Trump declines to say whether he would sit for interview with Special Counsel Robert Mueller's team, The Washington Post, Josh Dawsey, Wednesday, 10 January 2018. See also, Senator Ben Cardin (Democrat from Maryland) released a report about Vladimir Putin's asymmetric assault on democracy in multiple countries and its implications for U.S. national security, The Washington Post, Greg Sargent, Wednesday, 10 January 2018: "This morning, Sen. Ben Cardin (Md.) — the ranking Democrat on the Foreign Relations Committee — put out a report that offers a remarkable indictment of President Trump's abdication of his responsibility to protect and defend our free and fair elections. Republicans on the committee didn't sign on to the report. This makes it more likely that it will be seen as a partisan document. Indeed, the desire to make that happen was likely the whole reason Republicans didn't sign on to it…. The report offers an extensive look at what it calls Vladimir Putin's 'asymmetric assault on democracy' in multiple countries, and its 'implications for U.S. national security.' For our purposes, what is notable is the report's criticism of Trump's failure to take steps to fortify our elections against future Russian attacks, which is pointed and detailed."
Special counsel Robert Mueller adds veteran cyber prosecutor to the special-counsel team, The Washington Post, Matt Zapotosky, Wednesday, 10 January 2018: "Special counsel Robert S. Mueller III has added a veteran cyber prosecutor to his team, filling what has long been a gap in expertise and potentially signaling a recent focus on computer crimes. Ryan K. Dickey was assigned to Mueller's team in early November from the Justice Department's computer crime and intellectual-property section, said a spokesman for the special counsel's office. He joined 16 other lawyers who are highly respected by their peers but who have come under fire from Republicans wary of some of their political contributions to Democrats."
Supreme Court Weighs Purge of Ohio Voting Rolls, The New York Times, Adam Liptak, Wednesday, 10 January 2018: "In a spirited argument on Wednesday, the Supreme Court appeared deeply divided over whether Ohio may kick people off the voting rolls if they skip a few elections and fail to respond to a notice from state officials. Justice Sonia Sotomayor said Ohio's approach effectively disenfranchised minority and homeless voters in the state's major cities and was part of a broader effort to suppress voting. 'All of these impediments result in large numbers of people not voting in certain parts of the state,' she said. But Justices Anthony M. Kennedy and Stephen G. Breyer expressed concern about maintaining the integrity of the state's list of eligible voters. 'The reason they're purging them,' Justice Kennedy said, 'is they want to protect the voter rolls from people that have moved.'… Federal laws prohibit states from removing people from voter rolls 'by reason of the person's failure to vote.' But they allow election officials who suspect that a voter has moved to send a confirmation notice. A central question in the case was whether a failure to vote could be the reason to send out the notice. Ohio is more aggressive than any other state in purging its voter rolls. After skipping a single federal election cycle, voters are sent a notice. If they fail to respond and do not vote in the next four years, their names are purged from the rolls."
New York City plans to divest $5 billion from fossil fuels and sue oil companies, The Guardian, Oliver Milman, Wednesday, 10 October 2018: "New York City is seeking to lead the assault on both climate change and the Trump administration with a plan to divest $5bn from fossil fuels and sue the world's most powerful oil companies over their contribution to dangerous global warming. City officials have set a goal of divesting New York's $189bn pension funds from fossil fuel companies within five years in what they say would be 'among the most significant divestment efforts in the world to date.' Currently, New York City's five pension funds have about $5bn in fossil fuel investments. New York state has already announced it is exploring how to divest from fossil fuels. 'New York City is standing up for future generations by becoming the first major US city to divest our pension funds from fossil fuels,' said Bill de Blasio, New York's mayor. 'At the same time, we're bringing the fight against climate change straight to the fossil fuel companies that knew about its effects and intentionally misled the public to protect their profits. As climate change continues to worsen, it's up to the fossil fuel companies whose greed put us in this position to shoulder the cost of making New York safer and more resilient.' De Blasio said that the city is taking the five fossil fuel firms – BP, Exxon Mobil, Chevron, ConocoPhillips and Shell – to federal court due to their contribution to climate change. Court documents state that New York has suffered from flooding and erosion due to climate change and because of looming future threats it is seeking to 'shift the costs of protecting the city from climate change impacts back on to the companies that have done nearly all they could to create this existential threat.' The court filing claims that just 100 fossil fuel producers are responsible for nearly two-thirds of all greenhouse gas emissions since the industrial revolution, with the five targeted companies the largest contributors."
Florida Is Exempted From Coastal Drilling. Other States Ask, 'Why Not Us?' The New York Times, Coral Davenport, Wednesday, 10 January 2018: "At 5:20 on Tuesday evening, Interior Secretary Ryan Zinke tweeted a photo of himself at the Tallahassee airport with Gov. Rick Scott of Florida, announcing that he had decided, after meeting with Governor Scott, to exempt the state from a new Trump administration plan to open up most of the nation's coastline to offshore oil drilling. It was a sudden and unexpected change to a plan that President Trump had celebrated just five days before, and it took lawmakers and governors from both parties by surprise. It also gave Governor Scott, a Republican who is widely expected to run for the Senate this year, a clear political boost in that race. Florida lawmakers of both parties have long opposed offshore drilling, especially after the 2010 Gulf of Mexico oil spill sent tarballs to the shores of a state where the economy relies heavily on tourism. Mr. Zinke's sudden flip-flop on Florida drilling allows Governor Scott to tout the decision as evidence of his influence with the White House. Mr. Trump's critics say the move highlights the president's willingness to blatantly use the nation's public lands and waters as political bargaining chips. It also appears to illustrate the clumsiness with which the Trump administration drafts federal policies. By publicly putting forth the comprehensive new coastal drilling plan and then abruptly announcing a major change to it less than a week later, with little evident public or scientific review, the Interior Department appears to have opened itself to a wave of legal challenges. Within hours of Mr. Zinke's tweet, governors in other coastal states began demanding their own drilling exemptions." See also, Beaches line the coast like pearls. Other states ask why Florida's are more special than theirs. The Washington Post, Darryl Fears, Wednesday, 10 January 2018: "Within minutes of the Trump administration's proposal to open the Atlantic coast to oil and gas drilling, Florida Gov. Rick Scott (R), one of only two coastal governors who had remained silent about the long-anticipated plan, finally spoke up. In a statement, Scott said he opposed the proposal and requested a meeting with its architect, Interior Department Secretary Ryan Zinke. On Tuesday, the two met, and in a turnabout that stunned governors, attorneys general and conservationists in other coastal states, Zinke exempted Florida from his department's dramatic expansion of drilling leases across 90 percent of the U.S. outer continental shelf, including the Gulf of Mexico, Pacific Ocean, Atlantic Ocean and parts of the Arctic Ocean. Now, governors concerned about drilling and its potential effect on the environment, beaches and tourism industry, which is worth billions of dollars, are asking why Florida is so special and vowing to wage a fight against new drilling, in court if necessary. Zinke tweeted a statement that offered little explanation, describing Scott 'as a straightforward leader that can be trusted' saying that 'I support the governor's position that Florida is unique and its coasts are heavily reliant on tourism as an economic driver.'"
How Much Has 'Climate Change' Been Scrubbed From Federal Websites? A Lot. The New York Times, Coral Davenport, Wednesday, 10 January 2018: "Nearly a year into the Trump administration, mentions of climate change have been systematically removed, altered or played down on websites across the federal government, according to a report made public Wednesday. The findings of the report, by the Environmental Data and Governance Initiative, an international coalition of researchers and activist groups, are in keeping with the policies of a president who has proudly pursued an agenda of repealing environmental regulations, opening protected lands and waters to oil and gas drilling, withdrawing the United States from the Paris climate accord, shrinking the boundaries of federal monuments, and appointing top officials who have questioned or denied the established science of human-caused climate change. The authors of the study said that the removal of the words 'climate change' from government websites, and a widespread effort to delete or bury information on climate change programs, would quite likely have a detrimental impact. 'We have found significant loss of public access to information about climate change,' the authors wrote. 'Why are these federal agencies putting so much effort into "science cleansing" instead of using time and resources to fulfill agency responsibilities, such as protecting the environment and advancing energy security?' they wrote. 'Removing information regarding climate change from federal websites does not affect the reality of climate change, but may serve to obfuscate the subject and inject doubt regarding the scientific consensus that climate change is happening and that it is caused by human activity.'"
Immigration Agents Target 7-Eleven Stores in Push to Punish Employers, The New York Times, Patricia Mazzei, Wednesday, 10 January 2018: "Federal immigration agents descended on dozens of 7-Eleven convenience stores across the country before daybreak on Wednesday, arresting undocumented workers and demanding paperwork from managers, in what the Trump administration described as its largest enforcement operation against employers so far. The sweeps of 98 stores in 17 states, from California to Florida, resulted in 21 arrests, according to United States Immigration and Customs Enforcement, which signaled intensified efforts against businesses that hire unauthorized workers. 'Today's actions send a strong message to U.S. businesses that hire and employ an illegal work force: ICE will enforce the law, and if you are found to be breaking the law, you will be held accountable,' Thomas D. Homan, the acting director of the agency, said in a statement. Mr. Homan, the nation's top immigration-enforcement official, has promised more scrutiny of businesses that knowingly violate federal laws requiring employers to verify the identity and employment eligibility of their workers. Under President Trump, ICE has significantly expanded immigration enforcement, arresting undocumented immigrants in their homes or when they check in with federal agents as part of immigration court cases."
Trump administration freezes database of addiction and mental health treatments, The Washington Post, Lena H. Sun and Juliet Eilperin, Wednesday, 10 January 2018: "Federal health officials have suspended a program that helps thousands of professionals and community groups across the country find effective interventions for preventing and treating mental illness and substance-use disorders. The National Registry of Evidence-based Programs and Practices (NREPP) is housed within the Health and Human Services Department's Substance Abuse and Mental Health Services Administration (SAMHSA). The registry, which was launched in 1997, offers a database of hundreds of mental health and substance abuse programs that have been assessed by an independent contractor and deemed scientifically sound. Getting a program or therapeutic approach included in this registry amounts to receiving federal recognition as an evidence-based practice. Mental health and addiction specialists say they rely on this database as a key source for finding appropriate and effective therapies…. Agency officials froze the existing website in September, and no new postings have been added, according to mental health advocacy groups. As a result, about 90 new programs that have been reviewed and rated for their scientific merits since September are not available to the public, they said."
Dutch Reporters Stun Pete Hoekstra, Trump's Ambassador to the Netherlands, By Pressing Him to Admit He Lied About 'No-Go Zones,' The Intercept, Robert Mackey, Wednesday, 10 January 2018: "White House Correspondents who routinely allow the president of the United States to repeat false claims unchallenged should study the footage of how their Dutch counterparts greeted Donald Trump's new ambassador to the Netherlands on Wednesday. Dutch reporters simply ignored a plea from the new U.S. ambassador, Pete Hoekstra, to forget all about the fact that there is video of him lying about their country in 2015. In the video, he insisted that parts of the Netherlands have been surrendered to Islamist radicals that supposedly rule over 'no-go zones' for non-Muslims, where Dutch politicians have been set on fire. After Hoekstra refused to answer one reporter's direct question — 'Are politicians being burned in the Netherlands … ? Is that something you believe, yes or no?' — his colleagues immediately followed up. 'If you are truly an honest and wise man,' another journalist asked, 'would you please take back the remark about burned politicians — or name a politician that was burned in the Netherlands?' When Hoekstra, who was born in the Netherlands but raised in Michigan as a staunch social conservative, called for another question, two reporters asked him, 'Why don't you answer the question?' Another told the former member of U.S. Congress, 'This is the Netherlands; you have to answer questions.'" See also, Peter Hoekstra, Trump's ambassador to the Netherlands, was asked to name a person 'burned' because of Islam in the Netherlands. He couldn't. The Washington Post, Eli Rosenberg and Amar Nadhir, Wednesday, 10 January 2018.
Trump Renews Pledge to 'Take a Strong Look' at Libel Laws, The New York Times, Michael M. Grynbaum, Wednesday, 10 January 2018: "President Trump on Wednesday repeated a pledge to make it easier for people to sue news organizations and publishers for defamation, denouncing the country's libel laws as a 'sham' a day after his personal lawyer filed a lawsuit against a major media outlet, BuzzFeed News. The salvo from Mr. Trump, who has long expressed hostility toward traditional press freedoms, followed a days-long effort by him and his team to undercut the unflattering portrayal of the White House in a new book by the writer Michael Wolff. 'We are going to take a strong look at our country's libel laws, so that when somebody says something that is false and defamatory about someone, that person will have meaningful recourse in our courts,' Mr. Trump said during a public portion of a cabinet meeting in the White House. The president added, 'Our current libel laws are a sham and a disgrace and do not represent American values or American fairness.' First Amendment lawyers were quick to point out that Mr. Trump has little power to modify those laws, barring a Supreme Court appeal or constitutional amendment. Other libel laws are determined at the state level, where Mr. Trump, as president, has no direct influence. 'President Trump's threat to revise our country's libel laws is, frankly, not credible,' the American Civil Liberties Union said in a statement on Wednesday." See also, Trump Once Again Threatens to Change Federal Libel Laws That Don't Exist, American Civil Liberties Union, Josh Bell, Wednesday, 10 January 2018: "In the latest in a long line of attacks on freedom of the press, President Trump has once again threatened today to change libel laws to make it easier to sue news organizations, publishers, and others after the publication of an unflattering book…. Fortunately, there are two strong obstacles standing in his way. Chief among them is the First Amendment, which clearly protects freedom of the press. But the other main barrier is the inconvenient fact that there is no federal libel law for President Trump to bully Congress to change. Libel cases are based on state laws, which neither the president nor Congress has control over because of our nation's federalist system."
Darrell Issa, a California Republican, Will Not Seek Re-election to the House of Representatives, The New York Times, Nicholas Fandos, Wednesday, 10 January 2018: "Representative Darrell Issa, whose hard-edge partisan attacks on President Barack Obama began softening as his district trended toward the Democrats, said on Wednesday that he would not seek re-election — the latest and one of the most prominent Republican retirements in the face of a potential Democratic wave. Mr. Issa, 64, who has represented an idyllic stretch of Southern California coast since 2001, won re-election in 2016 by just 1,600 votes out or more than 300,000 cast, while Hillary Clinton carried it by more than seven percentage points."
Thursday, 11 January 2018, Day 357:
Trump derides protections for immigrants from 'shithole' countries like Haiti, El Salvador, and African countries, The Washington Post, Josh Dawsey, Thursday, 11 January 2018: "President Trump grew frustrated with lawmakers Thursday in the Oval Office when they discussed protecting immigrants from Haiti, El Salvador and African countries as part of a bipartisan immigration deal, according to several people briefed on the meeting. 'Why are we having all these people from shithole countries come here?' Trump said, according to these people, referring to countries mentioned by the lawmakers. Trump then suggested that the United States should instead bring more people from countries such as Norway, whose prime minister he met with Wednesday. The president, according to a White House official, also suggested he would be open to more immigrants from Asian countries because he felt that they help the United States economically. In addition, the president singled out Haiti, telling lawmakers that immigrants from that country must be left out of any deal, these people said. 'Why do we need more Haitians?' Trump said, according to people familiar with the meeting. 'Take them out.'" See also, Trump Alarms Lawmakers With Disparaging Words for Haiti and Africa: Using Vulgar Language, Trump Said the U.S. Should Welcome Immigrants from Norway, Not 'Shithole Countries' Like Haiti or Africa, The New York Times, Julie Hirschfeld Davis, Sheryl Gay Stolbert, and Thomas Kaplan, Thursday, 11 January 2018: "President Trump on Thursday balked at an immigration deal that would include protections for people from Haiti and some nations in Africa, demanding to know at a White House meeting why he should accept immigrants from 'shithole countries' rather than from places like Norway, according to people with direct knowledge of the conversation. Mr. Trump's remarks, the latest example of his penchant for racially tinged remarks denigrating immigrants, left members of Congress from both parties attending the meeting in the Cabinet Room alarmed and mystified. He made them during a discussion of an emerging bipartisan deal to give legal status to immigrants illegally brought to the United States as children, those with knowledge of the conversation said, speaking on the condition of anonymity to discuss the meeting. When Mr. Trump heard that Haitians were among those who would benefit from the proposed deal, he asked whether they could be left out of the plan, asking, 'Why do we want people from Haiti here?' The comments were reminiscent of ones the president made last year in an Oval Office meeting with cabinet officials and administration aides, during which he complained about admitting Haitians to the country, saying that they all had AIDS, as well as Nigerians, who he said would never go back to their 'huts,' according to officials who heard the statements in person or were briefed on the remarks by people who had. The White House vehemently denied last month that Mr. Trump made those remarks. In a written statement, Raj Shah, the White House deputy press secretary, did not deny the account of the meeting on Thursday or directly address Mr. Trump's comments. 'Certain Washington politicians choose to fight for foreign countries, but President Trump will always fight for the American people,' Mr. Shah said. 'Like other nations that have merit-based immigration, President Trump is fighting for permanent solutions that make our country stronger by welcoming those who can contribute to our society, grow our economy and assimilate into our great nation.'" See also, Annotated: White House justification of Trump's racist remarks, Southern Poverty Law Center, Thursday, 11 January 2018: "In a meeting today with lawmakers about restoring protections for immigrants from Haiti, El Salvador and African nations, President Trump was reported as asking, 'Why are we having all these people from shithole countries come here?' The White House released [a] statement regarding the report. For accuracy and context, the SPLC has annotated the statement." See also, From Norway to Haiti, Trump's Comments Stir Fresh Outrage, The New York Times, Henrik Pryser Libell and Catherine Porter, Thursday, 11 January 2018.
House of Representatives Extends Surveillance Law, Rejecting New Privacy Safeguards, The New York Times, Charlie Savage, Eileen Sullivan, and Nicholas Fandos, Thursday, 11 January 2018: "The House of Representatives voted on Thursday to extend the National Security Agency's warrantless surveillance program for six years with minimal changes, rejecting a push by a bipartisan group of lawmakers to impose significant privacy limits when it sweeps up Americans' emails and other personal communications. The vote, 256 to 164, centered on an expiring law that permits the government, without a warrant, to collect communications from United States companies like Google and AT&T of foreigners abroad — even when those targets are talking to Americans. Congress had enacted the law in 2008 to legalize a form of a once-secret warrantless surveillance program created after the terrorist attacks on Sept. 11, 2001. Hours before the vote, President Trump set off last-minute turmoil as Republicans scrambled to secure enough support to extend the law without new privacy constraints. In a Twitter post Thursday morning, shortly after 'Fox & Friends' aired a segment discussing the issue, Mr. Trump expressed skepticism about government surveillance — even though a White House statement issued on Wednesday night urged Congress to block significant new constraints on the N.S.A. program. The legislation must still pass the Senate. But fewer senators appear to favor major change to spying laws, so the vote on Thursday in the House was the pivotal test. Effectively, the vote was almost certainly the end of a debate over 21st-century surveillance and privacy rights that broke out in 2013 after the leaks by the former N.S.A. contractor Edward J. Snowden…. Some of the most conservative Republicans in the House joined with some of the most liberal Democrats in the failed bid for more privacy protections. Ultimately, 58 Republicans joined 125 Democrats in voting for the overhaul amendment, while 55 Democrats joined 178 Republicans in rejecting it. On Twitter, Mr. Snowden observed that it would have passed had fewer Democrats broken ranks." See also, With Support From Minority Leader Nancy Pelosi and 55 Democrats, the House of Representatives Gives the Trump Administration Broad Latitude to Spy on Americans, The Intercept, Alex Emmons, Thursday, 11 January 2018.
Trump Administration Says States May Impose Work Requirements for Medicaid, The New York Times, Robert Pear, Thursday, 11 January 2018: "The Trump administration said on Thursday that it would allow states to impose work requirements in Medicaid, a major policy shift that moves toward fulfilling a conservative vision for one of the nation's largest social insurance programs for low-income people. Federal officials said they would support state efforts to require able-bodied adults to work or participate in other 'community engagement activities' as a condition of eligibility for Medicaid…. The Medicaid proposals came from Arizona, Arkansas, Indiana, Kansas, Kentucky, Maine, New Hampshire, North Carolina, Utah and Wisconsin. Several other states are considering work requirements…. Democrats called the new policy inhumane, meanspirited and malicious, echoing criticism of work requirements in a welfare law adopted in 1996." See also, Trump administration opens door to states imposing Medicaid work requirements, The Washington Post, Amy Goldstein, Friday, 11 January 2018: "Mary Beth Musucemi, associate director of the Kaiser Family Foundation's Program on Medicaid and the Uninsured, said the new approach 'will penalize individuals by having them lose health coverage, rather than incentivize them, as a voluntary program with adequately funded supportive services necessary to overcome barriers would.' Calling the new policy 'unconscionable and illegal,' Eliot Fishman, senior health policy director at the liberal consumer health lobby Families USA, said in a statement: 'Today's announcement isn't about work. It is about taking away health insurance from low-income people.'… Sixty percent of Medicaid's non-elderly adults already work, according to a recent analysis of census data by the Kaiser Family Foundation. Of those without a job, more than a third are ill or disabled, 30 percent are caring for young children, and 15 percent are in school, the analysis shows."
Trump Boasts of 'Very Good Relationship' With North Korean Leader, The New York Times, Michael D. Shear, Thursday, 11 January 2018: "Barely more than a week after boasting that he has a bigger nuclear button than Kim Jong-un, the North Korean leader, President Trump portrayed himself on Thursday as having good relations with the autocratic leader of the rogue nation. 'I probably have a very good relationship with Kim Jong-un,' Mr. Trump told The Wall Street Journal in an interview. 'I have relationships with people. I think you people are surprised.' Mr. Trump declined to say whether he had directly spoken with his North Korean counterpart. 'I'm not saying I have or haven't,' he said. But the rosy description of his relationship with the North Korean leader was another jarring reversal in tone from a president who has spoken admiringly of Mr. Kim in some moments and mocked him in others, referring to him as a fat 'Little Rocket Man.' In September, the president called Mr. Kim the leader of a 'band of criminals' and later said he was a 'madman.' Two months later, he called Mr. Kim 'a sick puppy.' Mr. Kim has sometimes responded to the taunts, at one point calling Mr. Trump a 'mentally deranged U.S. dotard' and 'a rogue and a gangster fond of playing with fire, rather than a politician.'" See also, Transcript of Donald Trump Interview With The Wall Street Journal, The Wall Street Journal, Thursday, 11 January 2018.
States Push Back After Net Neutrality Repeal, The New York Times, Cecilia Kang, Thursday, 11 January 2018: "A new front is opening in the battle to restore so-called net neutrality rules: state legislatures. Lawmakers in at least six states, including California and New York, have introduced bills in recent weeks that would forbid internet providers to block or slow down sites or online services. Legislators in several other states, including North Carolina and Illinois, are weighing similar action. They are responding to the Federal Communications Commission's vote last month to end regulations that barred internet service providers from creating slow and fast lanes for different sites and services. The new policy will go into effect in the coming weeks."
As New York City Declares War on the Oil Industry, the Politically Impossible Suddenly Seems Possible, The Intercept, Naomi Klein, Thursday, 11 January 2018: "Five years ago, when 350.org helped kick off the global fossil fuel divestment movement, one of the slogans the team came up with was 'We > Fossil Fuels.' The T-shirts and stickers were nice, but I have to admit that I never really felt it. Bigger than fossil fuels? With their bottomless budgets? Their endless capacity to blanket the airwaves and bankroll political parties? The slogan always made me kind of sad. Well, yesterday in New York City, listening to Mayor Bill de Blasio announce that the city had just filed a lawsuit against five oil majors and intended to divest $5 billion from fossil fuel companies, I actually felt it. After being outgunned by the power and wealth of this industry for so many years, the balance of power seemed to physically tilt. It's still not equal — not by a long shot — but something big changed nonetheless. Regular humans may not be more powerful than the fossil fuel companies now — but we might be soon."