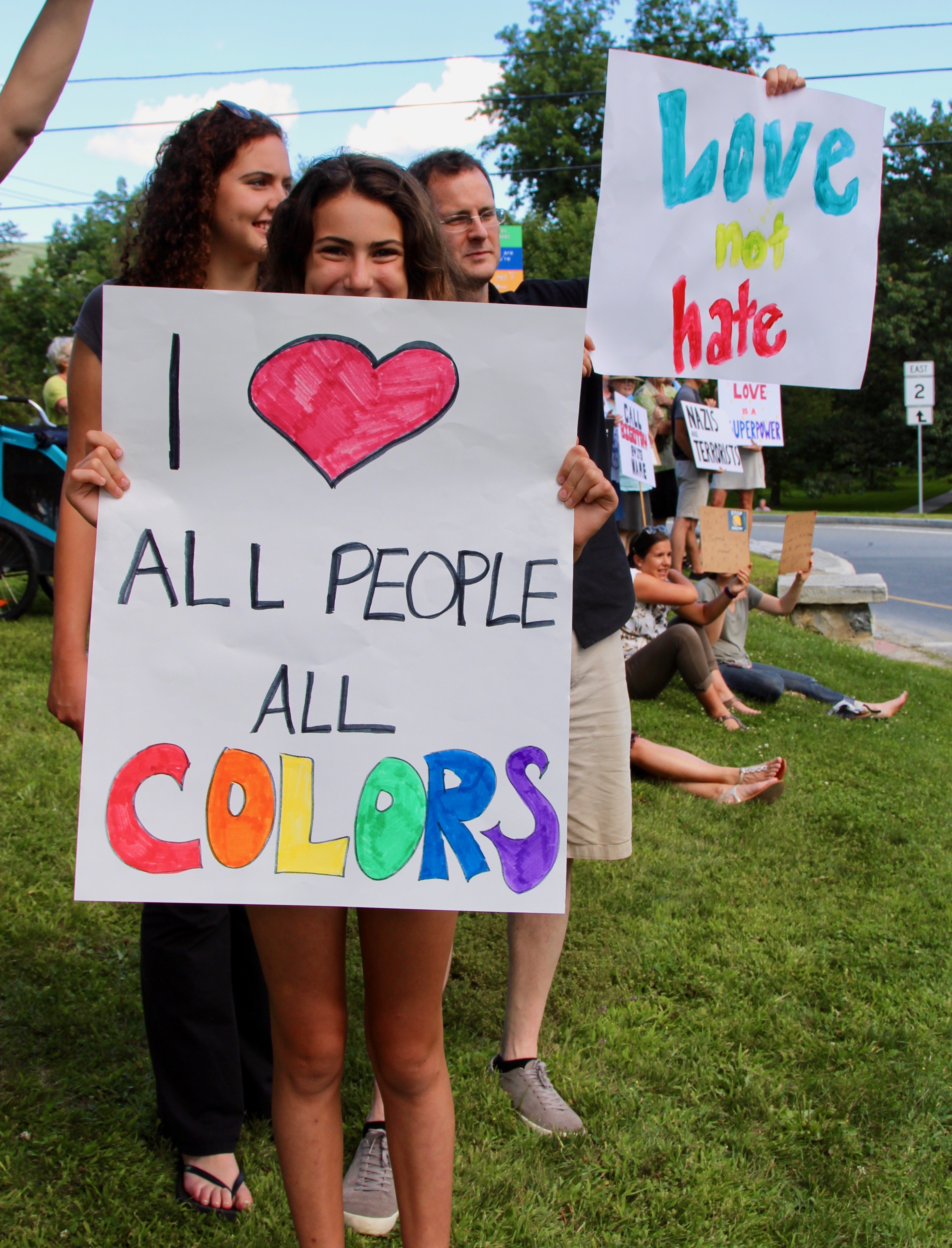 Keeping Track (of some things), Staying Outraged (it is possible), and Resisting (it's essential)
Passages in bold in the body of the texts below are my emphasis. This is an ongoing project, and I update the site frequently. Because I try to stay focused on what has actually happened, I usually let the news 'settle' a day or so before posting. I hope readers will peruse the articles in full for a better understanding of the issues and their context; our democracy and our future depend on citizens who can distinguish between facts and falsehoods and who are engaged in the political process.
Friday, 15 December 2017, Day 330:
What's in the Tax Bill, and How It will Affect You, The New York Times, Ron Lieber and Tara Siegel Bernard, Friday, 15 December 2017: "Republican lawmakers released the details of their tax code rewrite on Friday, which reconciles differences between the House and Senate bills. Several of the most anticipated changes — such as a significant increase in the standard deduction and the curtailing of state and local income tax breaks — made the final cut. Some of the most controversial proposals, like eliminating the medical deduction, were wiped away. Many of these provisions are temporary, however, and are set to expire after seven years." See also, The final Republican tax bill is complete. Here's what is in it. The Washington Post, Heather Long, Friday, 15 December 2017. See also, Donald Trump and Republican Leaders Could Be Enriched by Last Minute Tax Break Inserted Into Final Bill, International Business Times, David Sirota and Josh Keefe, Friday, 15 December 2017: "Republican congressional leaders and real estate moguls could be personally enriched by a real-estate-related provision GOP lawmakers slipped into the final tax bill released Friday evening, according to experts interviewed by International Business Times. The legislative language was not part of previous versions of the bill and was added despite ongoing conflict-of-interest questions about the intertwining real estate interests and governmental responsibilities of President Donald Trump — the bill's chief proponent. The Trump organization and the Kushners (the family of Ivanka's husband, Jared) have overseen vast real estate empires, and top GOP lawmakers writing the tax bill collectively have tens of millions of dollars of ownership stakes in real-estate-related LLCs. The new tax provision would specifically allow owners of large real estate holdings through LLCs to deduct a percentage of their 'pass through' income from their taxes, according to experts. Although Trump, who became famous for his real estate holdings, has transitioned into branding in recent years, federal records show Trump has ownership stakes in myriad LLCs. The new provision was not in the bill passed by the House or the Senate. Instead, it was inserted into the final bill during reconciliation negotiations between Republicans from both chambers. The provision, said experts, would offer a special tax cut to LLCs with few employees and large amounts of depreciable property assets, namely buildings: rent generating apartment and office buildings…. Sen. Bob Corker, who was considered a potential 'no' vote on the bill, abruptly switched his position upon the release of the final legislation. Federal records reviewed by IBT show that Corker has millions of dollars of ownership stakes in real-estate related LLCs that could also benefit."
Trump has undone a lot of rules, policies, and tools that were put into place by his predecessors, The Washington Post, Philip Bump, Friday, 15 December 2017: "President Trump has repeatedly argued that he's done more than any other recent president. That's not true, as measured by the amount of legislation he's been able to sign. It is true, though, that Trump has undone a lot of things that were put into place by his predecessors. Since Jan. 20, Trump's administration has enthusiastically and systematically undone or uprooted rules, policies and tools that predated his time in office. [This article lists some of] those changes, roughly organized by subject area."
Trump's push to fill courts with conservative judges hits first speed bump, The Washington Post, John Wagner, Robert O'Harrow Jr., and Karoun Demirjian, Friday, 15 December 2017: "President Trump's aggressive push to fill scores of federal court vacancies with conservative judges hit severe turbulence this week, as he was forced to withdraw two nominees and an embarrassing video went viral showing a third struggling to answer rudimentary questions about the law. The White House said Friday that it is standing by the nomination of Matthew Petersen, a nominee for the U.S. District Court for the District of Columbia, despite a clip from his confirmation hearing posted on Twitter in which Petersen was unable to answer questions about legal and courtroom terms posed by a Republican senator. The episode offered more ammunition to Democrats, who have accused Trump of tapping inexperienced nominees in a rush to reshape the federal judiciary. Even some Republicans have suggested they've felt pressured by the White House to move forward with his picks." See also, Trump Judicial Nominee Matthew S. Peterson Attracts Scorn After Flopping in Senate Judiciary Committee Hearing for His Nomination to the United States District Court for the District of Columbia, The New York Times, Jonah Engel Bromwich and Niraj Chokshi, Friday, 15 December 2017: "It was one of the more painful Senate hearings in recent memory. Matthew S. Petersen, a member of the Federal Election Commission, was one of five of President Trump's judicial nominees being questioned by the Senate Judiciary Committee on Wednesday when Senator John N. Kennedy, Republican of Louisiana, singled him out for an interrogation. Thus commenced what appeared to be an excruciating five minutes of ignorance on Mr. Petersen's part, as he answered most of Senator Kennedy's questions in the negative. No, he had not ever handled a jury trial, or even a bench trial. In fact, he had not handled any civil or criminal trials at all, in either state or federal court. No, he had never argued a motion in state court. No, he could not define the Daubert standard, a well-known standard (among lawyers, anyway) for admitting expert testimony. Nor could he explain a motion in limine, a formal request to exclude certain kinds of evidence."
Continue reading Week 48, Friday, 15 December – Thursday, 21 December 2017 (Days 330-336)
Trump calls conduct at the FBI 'disgraceful' in his latest criticism of the bureau, The Washington Post, Anne Gearan and Devlin Barrett, Friday, 15 December 2017: "President Trump said Friday there is tremendous anger over what he called the FBI's 'disgraceful' behavior, taking aim at the bureau just before he appeared at its training facility to praise the nation's police officers. 'It's a shame what's happened with the FBI,' the president told reporters as he prepared to depart the White House for a ceremony at the FBI's National Academy in Quantico, where more than 200 law enforcement officers graduated from a program that imparts FBI expertise and standards. 'We're going to rebuild the FBI,' Trump said. 'It'll be bigger and better than ever. But it is very sad when you look at those documents, and how they've done that is really, really disgraceful, and you have a lot of very angry people that are seeing it.' The president appeared to be referring to revelations that senior FBI officials exchanged anti-Trump and pro-Hillary Clinton text messages while working on last year's probe of Clinton's use of a private email server while she was secretary of state and again during special counsel Robert S. Mueller III's investigation into Russian interference in the presidential election, including the possibility of coordination with the Trump campaign. The remarks come at a fraught time in the White House's relationship with the FBI and the Justice Department. Trump has said the FBI's reputation is 'in tatters' over its handling of politically sensitive cases. His comments also highlighted what has become a recurring theme during his presidency: Trump's tendency to criticize the FBI, the nation's premier law enforcement agency, and extol the local police officers who have become central to his law-and-order agenda. Police departments, Trump said while at Quantico, 'are totally underappreciated, except by me.'" See also, Trump Escalates Criticism of F.B.I. Role in Russia Inquiry, The New York Times, Michael Tackett, Friday, 15 December 2017.
In a Speech to Law Enforcement at the F.B.I.'s National Academy in Quantico, Trump Misrepresented Crime Data, Obama-Era Policing Policy, and How the Diversity Immigration Visa Program Works, The New York Times, Linda Qiu, Fricay, 15 December 2017: "At a ceremony on Friday honoring police officers and sheriffs, President Trump praised the courage and devotion of law enforcement — and presented a not entirely accurate picture of the difficult conditions they face. In the morning, before speaking at the F.B.I. Academy in Quantico, Va., Mr. Trump lamented the reputation of the bureau. Then, as he addressed police officers who graduated from the academy's training program, he claimed that they and the bureau's agents were 'great people' and 'heroes for all of us.' The about-face kicked off a series of misleading statements Mr. Trump made about crime, his predecessor and immigration. [This article provides] an assessment [of Trump's statements].
Trump did not dismiss the idea of pardoning his former national security adviser Michael Flynn, CNN, Betsy Klein, Friday, 15 December 2017: "President Donald Trump on Friday did not dismiss the idea of pardoning former national security adviser Michael Flynn after he pleaded guilty earlier this month to lying to the FBI about conversations with Russia's ambassador to the US. Asked whether he would consider a pardon for Flynn, Trump told reporters on the White House South Lawn Friday morning that he is not yet ready to talk about pardons. 'I don't want to talk about pardons with Michael Flynn yet. We'll see what happens, let's see,' the President said. 'I can say this, when you look at what's going on with the FBI and the Justice Department, people are very, very angry,' he said."
The Trump administration is prohibiting officials at the Centers for Disease Control and Prevention (CDC) from using seven words and phrases in official documents being prepared for next year's budget: 'evidence-based,' 'science-based,' 'fetus,' 'transgender,' 'diversity,' 'vulnerable,' and 'entitlement.' The Washington Post, Lena H. Sun and Juliet Eilperin, Friday, 15 December 2017: "The Trump administration is prohibiting officials at the nation's top public health agency from using a list of seven words or phrases — including 'fetus' and 'transgender' — in official documents being prepared for next year's budget. Policy analysts at the Centers for Disease Control and Prevention in Atlanta were told of the list of forbidden words at a meeting Thursday with senior CDC officials who oversee the budget, according to an analyst who took part in the 90-minute briefing. The forbidden words are 'vulnerable,' 'entitlement,' 'diversity,' 'transgender,' 'fetus,' 'evidence-based' and 'science-based.'"
Secretary of State Rex Tillerson says that North Korea must 'earn its way back' to negotiations and abandon nuclear weapons, The Washington Post, Carol Morello, Friday, 15 December 2017: "Secretary of State Rex Tillerson on Friday called on Russia and China to sever their economic pipeline to North Korea, and said Pyongyang must 'earn its way back' to negotiations by ceasing missile tests for a sustained period. Speaking at the United Nations Security Council in a session called for foreign ministers, Tillerson backpedaled from a position he outlined earlier this week. In New York, he did not repeat an assertion he made Tuesday that the United States has no preconditions to starting talks. That remark was undercut by the White House, which said there had been no change in position. Tillerson said Friday that any talks must be preceded by a 'sustained cessation of North Korea's threatening behavior,' and the United States will continue to ask countries to step up their efforts to isolate the regime and starve it of cash by adhering to sanctions. 'North Korea must earn its way back to the table,' he said. 'The pressure campaign must, and will, continue until denuclearization is achieved. We will, in the meantime, keep our channels of communication open.' North Korea's ambassador to the U.N., Ja Song Nam, joined the Security Council session in a rare appearance. Under U.N. rules, countries being discussed at the Security Council are invited to attend, but North Korean diplomats usually boycott. Reading from written remarks, he said North Korea's nuclear weapons program was defensive and needed to ward off a U.S. invasion to oust the regime. He accused the Security Council of acting as a 'tool' of the United States, which he said used its own stockpile of weapons to deploy as 'nuclear blackmail.'"
U.S. Business Leaders, Members of Congress, and Governors Look to Save Nafta Amid Tough Talk by the Trump Administration, The New York Times, Ana Swanson, Friday, 15 December 2017: "As the Trump administration continues to cast doubt on the future viability of the North American Free Trade Agreement, American business leaders, members of Congress and governors have paraded into the White House to warn about the economic dangers of unraveling the pact. Government officials and business executives have met in recent weeks with President Trump and Vice President Pence, a development that's being viewed by proponents of Nafta as a positive sign for the future of the agreement. But as American, Canadian and Mexican trade negotiators met this week in Washington to reach a new deal, there has been no sign that the United States is ready to alter its tough negotiating stance."
Environmental Protection Agency Contractor Has Spent the Past Year Scouring the Agency for Anti-Trump Officials, The New York Times, Eric Lipton and Lisa Friedman, Friday, 15 December 2017: "One of the top executives of a consulting firm that the Environmental Protection Agency has recently hired to help it with media affairs has spent the past year investigating agency employees who have been critical of the Trump administration, federal records show. The firm, Definers Public Affairs, based in Virginia, specializes in conducting opposition research, meaning that it seeks to find damaging information on political or corporate rivals. A vice president for the firm, Allan Blutstein, federal records show, has submitted at least 40 Freedom of Information Act requests to the E.P.A. since President Trump was sworn in. Many of those requests target employees known to be questioning management at the E.P.A. since Scott Pruitt, the agency's administrator, was confirmed. Mr. Blutstein, in an interview, said he was taking aim at 'resistance' figures in the federal government, adding that he hoped to discover whether they had done anything that might embarrass them or hurt their cause."
60 Environmental Rules Are on the Way Out Under Trump, The New York Times, Nadja Popovich, Livia Albeck-Ripka, and Kendra Pierre-Louis, Friday, 15 December 2017: "Since taking office in January, President Trump has made eliminating federal regulations a priority. His administration — with help from Republicans in Congress — has often targeted environmental rules it sees as overly burdensome to the fossil fuel industry, including major Obama-era policies aimed at fighting climate change. To date, the Trump administration has sought to reverse at least 60 environmental rules, according to a New York Times analysis, based on research from Harvard Law School's Environmental Regulation Rollback Tracker, Columbia Law School's Climate Tracker and other sources."
Interior Secretary Ryan Zinke reprimanded David Smith, superintendent of Joshua Tree National Park (California), for sending climate change-related tweets, The Hill, Timothy Cama, Friday, 15 December 2017: "Interior Secretary Ryan Zinke brought the leader of a California park to his office last month to reprimand him for climate change-related tweets the park had sent via Twitter, two sources close to the situation said. Zinke did not take any formal disciplinary action against David Smith, superintendent of Joshua Tree National Park. And the tweets at issue weren't deleted, because they didn't violate National Park Service or Interior Department policies. But Zinke made it clear to Smith that the Trump administration doesn't want national parks to put out official communications on climate change. And by bringing Smith from California to Washington, D.C., to deliver the tongue-lashing, he also sent a message to the park service at large. One source said Smith 'got a trip to the woodshed' and described his one-on-one meeting with Zinke as 'highly unusual.' Another source said Zinke expressed concern with the tweets during the meeting, and told Smith 'no more climate tweets.' Other sources with knowledge of the meeting confirmed that Zinke wanted to stop tweets about climate change."
Trump environmental officials are keeping tight rein over stampede of FOIA (Freedom of Information Act) requests, Dino Grandoni and Juliet Eilperin, Friday, 15 December 2017: "The Trump administration's top environmental policymakers are engaged in a new war with their adversaries — over how much information to release to the media and outside groups, who are often perceived as enemies, as part of a heavy stream of Freedom of Information Act (FOIA) requests. The Environmental Protection Agency and Interior Department are at ground zero in this growing feud. At both departments and elsewhere in the administration, news outlets and nonprofit organizations have uncovered meeting schedules and travel manifests through FOIA requests that illustrate the ties top officials have forged with players in industries they are tasked with regulating. FOIA requests have also shed light on EPA Administrator Scott Pruitt and Interior Secretary Ryan Zinke's taxpayer-funded travel habits. The result is that some high-level officials at both EPA and Interior are keeping closer tabs on these FOIA requests, while at least at the EPA — according to those who have filed such requests — bureaus drag their feet in responding."
Education Secretary Betsy DeVos Delayed an Obama-Era Regulation Pressing School Districts to Address the Disproportionate Number of Minorities in Special Education, The New York Times, Erica L. Green, Friday, 15 December 2017: "The Department of Education is proposing to delay for two years an Obama-era rule that requires states to aggressively address racial biases that may be channeling disproportionate numbers of minority children into special education. The department is soliciting public comment on its plan to postpone enforcement of the so-called 'significant disproportionality rule,' due to take effect July 1, 2018. The rule, which was issued in the last weeks of the Obama administration, required states to look at districts that had disproportionately high numbers of minority students identified for special education services, segregated in restrictive classroom settings or disciplined at higher rates than their peers. If it is not scrapped, the rule would take effect in 2020. The Education Department estimated in one analysis that nearly half of the school districts in the country would be identified as having significant disproportions of minorities in their special education populations if they were to adopt a standard the department considered reasonable. It also estimated that it would cost districts between $50 million and $91 million to implement the rule. It is one of several that Betsy DeVos, the secretary of education, is re-examining as her office continues a regulatory review ordered by President Trump across all federal agencies."
The A.C.L.U. Filed Court Papers to Stop the Trump Administration From Blocking Two Undocumented Teenagers Who Are Pregnant and in Federal Custody From Getting Abortions, The New York Times, Christopher Mele, Friday, 15 December 2017: "The American Civil Liberties Union is asking a judge to stop the government from preventing two undocumented teenagers, who are in federal custody, from seeking abortions, according to court papers filed on Friday. In the documents, filed around 6 p.m. in the United States District Court for the District of Columbia in Washington, the A.C.L.U. asked for a temporary restraining order on behalf of the teenagers, both 17 and identified as Jane Roe and Jane Poe. Brigitte Amiri, a senior staff attorney for the A.C.L.U., said in an interview on Friday night that the organization had learned of the teenagers' situations this week and was able to make contact with them on Thursday and Friday. Their circumstances echo that of another undocumented teenager whose case set off a monthlong legal fight by the A.C.L.U. with the Trump administration. She had an abortion one day after a court ruling in October forced federal officials to allow it. Ms. Amiri said a policy adopted by the Trump administration in March prohibits shelters under federal contract from taking any steps to help an undocumented minor in custody from getting an abortion. The A.C.L.U. has accused the federal Office of Refugee Resettlement of trying to delay and interfere with the abortion decisions of other pregnant undocumented teenagers in its custody."
House Intelligence Committee Is Rushing to Complete Its  Investigation of Russia's Interference in the 2016 Presidential Election, The New York Times, Nicholas Fandos, Friday, 15 December 2017: "Representative Adam Schiff of California, the top Democrat on the House Intelligence Committee, said he had a list of at least two dozen witnesses whom Republicans have been unwilling to call in their investigation. The House Intelligence Committee is racing to complete its investigation of Russia's interference in the 2016 presidential election, scheduling a host of witness interviews here and in New York for next week as Congress heads for its break, and, Democrats said, leaving other leads unfollowed. Some of the most important witnesses are to be interviewed in New York by committee staff early next week, possibly leaving Democrats to choose between attending those depositions or voting on the massive tax bill coming before the House. And in an indication that Republicans hope to wrap up their probe, the House committee has yet to schedule a single interview after the holidays, according to two committee officials familiar with the schedule. That has left Democrats fearful that the majority is trying to finish the investigative portion of its work by the end of next week, before the committee can connect the dots on one of the most serious efforts by a hostile foreign actor to hijack American democracy."
A journey through a land of extreme poverty: welcome to the United States, The Guardian, Ed Pilkington, Friday, 15 December 2017: "The UN's Philip Alston [UN special rapporteur on extreme poverty and human rights] is an expert on deprivation–and he wants to know why 41 million Americans are living in poverty. The Guardian joined him on a special two-week mission into the dark heart of the world's richest nation."
Saturday, 16 December 2017, Day 331:
'Trump, Trump, Trump!' How a President's Name Became a Racial Jeer, The New York Times, Dan Barry and John Eligon, Saturday, 16 December 2017: "Last year's contentious presidential election gave oxygen to hate. An analysis of F.B.I. crime data by the Center for the Study of Hate & Extremism at California State University, San Bernardino, found a 26 percent increase in bias incidents in the last quarter of 2016 — the heart of the election season — compared with the same period the previous year. The trend has continued into 2017, with the latest partial data for the nation's five most populous cities showing a 12 percent increase. In addition, anti-Muslim episodes have nearly doubled since 2014, according to Brian Levin, the director of the center, which he said has also counted more 'mega rallies' by white nationalists in the last two years than in the previous 20. 'I haven't seen anything like this during my three decades in the field,' he said. Peppered among these incidents is a phenomenon distinct from the routine racism so familiar in this country: the provocative use of 'Trump,' after the man whose comments about Mexicans, Muslims and undocumented immigrants — coupled with his muted responses to white nationalist activity — have proved so inflammatory. His words have also become an accelerant on the playing field of sports, in his public criticism of black athletes he deems to be unpatriotic or ungrateful…. According to several scholars of American history, the invocation of a president's name as a jaw-jutting declaration of exclusion, rather than inclusion, appears to be unprecedented. 'If you're hunting for historical analogies, I think you're in virgin territory,' said Jon Meacham, the author of several books about presidents, including a Pulitzer Prize-winning biography of Andrew Jackson…. The jarring use of Mr. Trump's name began to surface shortly after he declared his candidacy in June 2015. Within a year, educators were reporting incidents in which, as the Inside Higher Ed website put it, 'Trump' had become 'a kind of taunt, tossed by largely white students at minority opponents during, say, basketball games.'… Shortly after the election, the Southern Poverty Law Center, which monitors hate crimes, published a report called 'The Trump Effect: The Impact of the 2016 Election on Our Nation's Schools.' Based on a survey of more than 10,000 educators, it detailed an increase in incidents involving swastikas, Nazi salutes and Confederate flags."
Kory Langhofer, counsel to the transition team known as Trump for America, Inc. (TFA), wrote a letter to congressional committees to say Special Counsel Robert Mueller's team unlawfully received emails from the General Services Administration (GSA), a government agency, Reuters, Steve Holland, Saturday, 16 December 2017: "Kory Langhofer, counsel to the transition team known as Trump for America, Inc. (TFA), wrote a letter to congressional committees to say Special Counsel Robert Mueller's team had improperly received the emails from the General Services Administration (GSA), a government agency. Career staff members at the agency 'unlawfully produced TFA's private materials, including privileged communications, to the Special Counsel's Office,' according to the letter, a copy of which was seen by Reuters. It said the materials included 'tens of thousands of emails.' Trump's transition team used facilities of the GSA, which helps manage the U.S. government bureaucracy, in the period between the Republican's November presidential election victory and his inauguration in January. The Trump team's accusation adds to the growing friction between the president's supporters and Mueller's office as it investigates whether Russia interfered in the election and if Trump or anyone on his team colluded with Moscow…. The special counsel's office waved off the transition team's complaint. 'When we have obtained emails in the course of our ongoing criminal investigation, we have secured either the account owner's consent or appropriate criminal process,' said Peter Carr, spokesman for the special counsel's office." See also, Trump transition team charges special counsel Robert Mueller obtained emails from the federal General Services Administration improperly, but legal experts challenge those claims, The Washington Post, Anne Gearan and Philip Rucker, published on Sunday, 17 December 2017.
Adam Schiff, the leading Democrat on the House intelligence committee, says the Republicans are trying to kill the investigation into Russia's interference in the 2016 US presidential election, The Guardian, Pádraig Collins, Saturday, 16 December 2017: "The senior Democrat in a congressional Trump-Russia investigation has said he fears Republicans are manoeuvring to kill off inquiries into Moscow's interference in the 2016 US presidential election. 'I'm increasingly worried Republicans will shut down the House intelligence committee investigation at the end of the month,' said Adam Schiff, who is the leading Democrat on the House intelligence committee. Schiff suggested Republicans also had their sights on the FBI's Trump-Russia investigation overseen by special counsel Robert Mueller. The president's personal lawyers are reportedly set to meet Mueller and his team within days to ask about the next steps in his investigation. 'Beyond our investigation, here's what has me really concerned: the attacks on [Robert] Mueller, the DoJ [the Department of Justice] and FBI this week make it clear they plan to go after Mueller's investigation,' Schiff said. 'By shutting down the congressional investigations when they continue to discover new and important evidence, the White House can exert tremendous pressure to end or curtail [Robert] Mueller's investigation or cast doubt on it. We cannot let that happen.'"
Sunday, 17 December 2017, Day 332:
Friction Rises Between Trump Lawyers and Special Counsel Robert Mueller's Team, The New York Times, Michael S. Schmidt, Sunday, 17 December 2017: "For much of the seven months since Robert S. Mueller III was appointed special counsel, President Trump's lawyers have stressed their cooperation with him, believing that the more they work with his investigation, the sooner the president will have his name cleared. But in recent weeks, as the investigation has reached deeper into Mr. Trump's inner circle, that image of cooperation has begun to fracture. Mr. Trump's lawyers and supporters have significantly increased their attacks on Mr. Mueller, especially as the F.B.I. has handed them fresh ammunition to claim that the agents investigating the president may be biased. The latest salvos came over the weekend, when a top Republican senator said Mr. Mueller should examine his team's political leanings, and a lawyer for Mr. Trump sent a letter to lawmakers saying that the special counsel had improperly gotten emails from the presidential transition team. 'Not looking good, it's not looking good — it's quite sad to see that, my people were very upset about it,' Mr. Trump said on Sunday when asked about the emails. 'I can't imagine there's anything on them, frankly, because, as we've said, there's no collusion, no collusion whatsoever.' While Mr. Trump also said he was not considering firing Mr. Mueller, the mounting attacks have fueled concerns among Democrats that he is preparing to do so. Eric H. Holder Jr., President Barack Obama's first attorney general, said on Twitter on Sunday that any such move would be an 'ABSOLUTE RED LINE.' Legal experts said there was no indication that Mr. Mueller, who has wide power to obtain documents through written requests, subpoenas and search warrants, improperly obtained the transition emails. But amid the barrage of criticism, Mr. Mueller's office issued a rare statement on Sunday defending how the information had been obtained during the inquiry into Russian election meddling. "When we have obtained emails in the course of our ongoing criminal investigation, we have secured either the account owner's consent or appropriate criminal process," said Peter Carr, a spokesman for the special counsel's office." See also, Trump says he won't fire special counsel Robert Mueller, as campaign to discredit Russia probe heats up, The Washington Post, Philip Rucker, Josh Dawsey, and Sari Horwitz, Sunday, 17 December 2017.
Environmental Protection Agency Employees Spoke Out. Then Came Scrutiny of Their Email. The New York Times, Eric Lipton and Lisa Friedman, Sunday, 17 December 2017: "One Environmental Protection Agency employee spoke up at a private lunch held near the agency headquarters, saying she feared the nation might be headed toward an 'environmental catastrophe.' Another staff member, from Seattle, sent a letter to Scott Pruitt, the E.P.A. administrator, raising similar concerns about the direction of the agency. A third, from Philadelphia, went to a rally where he protested against agency budget cuts. Three different agency employees, in different jobs, from three different cities, but each encountered a similar outcome: Federal records show that within a matter of days, requests were submitted for copies of emails written by them that mentioned either Mr. Pruitt or President Trump, or any communication with Democrats in Congress that might have been critical of the agency…. 'This is a witch hunt against E.P.A. employees who are only trying to protect human health and the environment,' said Gary Morton, an E.P.A. employee in Philadelphia, who works on preventing spills from underground storage tanks. His emails were targeted seven days after he participated in a union rally in March challenging proposed budget cuts. 'What they are doing is trying to intimidate and bully us into silence,' he said…. Mr. Blutstein said in an interview on Friday that his requests to the agency tracked employees who had made public statements critical of Mr. Pruitt. He said he wanted to know if any of them had used agency email inappropriately, or had violated agency rules in some other way — findings that he could use to compromise efforts to undermine Mr. Pruitt's work. 'It was more of a fishing expedition on my part,' he said of the at least 20 Freedom of Information requests he submitted, most for E.P.A. employees who were union leaders or had spoken critically of agency management since Mr. Pruitt's arrival."
Monday, 18 December 2017, Day 333:
Puerto Rico Orders Review and Recount of Hurricane Deaths, The New York Times, Patricia Mazzei, Monday, 18 December 2017: "Facing mounting evidence that Puerto Rico has vastly undercounted the number of people who died because of Hurricane Maria, Gov. Ricardo A. Rosselló ordered on Monday that every death on the island since the calamitous storm be reviewed. Officials will look again at all deaths attributed to natural causes after the hurricane, which made landfall Sept. 20 and knocked out power to 3.4 million Puerto Ricans — and to their hospitals and clinics. Parts of the island are still without power almost three months later, and the power grid is operating at only 70 percent of capacity. The prolonged blackout hampered critical medical treatment for some of the island's most vulnerable patients, including many who were bedridden or dependent on dialysis or respirators. But if they died as a result, the storm's role in their deaths may have gone officially unrecorded. 'This is about more than numbers, these are lives: real people, leaving behind loved ones and families,' Mr. Rosselló said in a statement. The governor acknowledged on Monday that the death toll 'may be higher than the official count certified to date' — an apparent about-face for his administration, which has spent months stubbornly defending its counting method, even as it became obvious that it did not reflect the unusually high death rate in Puerto Rico after the storm. Several news organizations, including The New York Times, conducted independent analyses and found that the number of deaths traceable to the storm was probably far higher than the official count of 64. The Times's review, based on daily mortality data from Puerto Rico's vital statistics bureau, found that 1,052 more people than usual had died across the island in the 42 days after Maria struck. The analysis compared daily figures for 2017 with an average of figures for the corresponding days in 2015 and 2016. Puerto Rico's Center for Investigative Journalism reached a similar estimate, that 1,065 more people than usual had died in September and October. CNN compiled figures from half the island's funeral homes to report that funeral directors believed that 499 more deaths than the official count were tied to the hurricane."
What's in the Final Republican Tax Bill, The New York Times, Wilson Andrews and Alicia Parlapiano, Monday, 18 December 2017: "House and Senate Republicans have released a final plan to resolve the differences between their tax overhaul bills. The legislation would cut taxes for corporations. American taxpayers, in large part, would also get cuts, though most of the changes affecting [individual] taxpayers would expire after 2025."
Trump Delivers a Mixed Message on His National Security Approach, The New York Times, Mark Landler and David E. Sanger, Monday, 18 December 2017: "President Trump presented a blueprint for the country's national security on Monday that warns of a treacherous world in which the United States faces rising threats from an emboldened Russia and China, as well as from what it calls rogue governments, like North Korea and Iran. To fend off these multiple challenges, the report says with Cold War urgency, the government must put 'America First,' fortifying its borders, ripping up unfair trade agreements and rebuilding its military might. But in his speech announcing the strategy, Mr. Trump struck a much different tone. Instead of explaining the nature of these threats, he delivered a campaignlike address, with familiar calls to build a wall along the southern border with Mexico and a heavy dose of self-congratulation for the bull market, the low jobless rate and tax cuts, which, he promised, were 'days away.'… Mr. Trump's strategy contains more than a few hints of a return to a Cold War view of the world. Mr. Obama used his strategies to de-emphasize nuclear weapons as a key to American defense, but Mr. Trump calls those weapons 'the foundation of our strategy to preserve peace and stability by deterring aggression against the United States.'… In another shift from his predecessor, Mr. Trump's strategy does not recognize the changing climate as a threat to national security. The document instead places climate under a section on embracing 'energy dominance,' and says that while 'climate policies will continue to shape the global energy system,' American leadership will be 'indispensable to countering an anti-growth energy agenda.'… That puts it at odds with the Pentagon, which has continued to highlight national security threats from a changing climate, including refugee flows as a result of droughts and intensifying storms and the repercussions of rising sea waters." See also, Donald Trump Has Decided Global Warming Is No Longer a Threat to National Security, Mother Jones, Megan Jula, Monday, 18 December 2017: "In a striking departure from the previous administration's emphasis on the challenges posed by global warming, President Donald Trump's first national security strategy does not list climate change as a threat to American interests…. Since Ronald Reagan, Congress has mandated presidents to present this broad policy document. Former President Barack Obama called climate change 'an urgent and growing threat to our national security' in his final national security strategy, unveiled in 2015. That document listed the accelerating effects of warming—such as natural disasters, refugee flows and conflicts over resources such as food and water—alongside weapons of mass destruction and infectious disease. By contrast, the only mention of climate in Trump's strategy appears under a section on embracing 'energy dominance,' which says that while 'climate policies will continue to shape the global energy system,' American leadership is 'indispensable to countering an anti-growth energy agenda that is detrimental to U.S. economic and energy security interests.'"
What It's Like Inside the Trump Administration's Regulatory Rollback at the Environmental Protection Agency, ProPublica, Talia Buford, Monday, 18 December 2017: "Betsy Southerland knew something was wrong the moment she walked into her office at the Environmental Protection Agency. It was 8 a.m. on a Thursday in April and already, her team was waiting at her door, computer printouts in hand. For months, staffers in the Office of Water had been in help-desk mode, fielding calls from states implementing a federal rule that set new limits on water-borne pollution released by coal-fired power plants. The rule on what is known as 'effluent' had been hammered out over a decade of scientific study and intense negotiations involving utility companies, White House officials and environmental advocates. The EPA had checked and rechecked its calculations to make sure the benefits of the proposed change outweighed the cost to the economy…. Since Trump was elected, dozens of environmental rules have been either opened for reconsideration or overturned altogether. These regulations would have had far-ranging effects, from banning hazardous pesticides and offshore oil drilling to stopping coal-mining debris from being dumped into local streams to forbidding hunters from shooting Alaskan wolves on wildlife refuges. They would have required infrastructure projects to be built to higher flood standards and greenhouse gas emissions to be limited and tracked. ProPublica took a close look at the effluent rule, which was one of the most scrutinized and meticulously researched of the regulations the new EPA leadership is preparing to overturn. Longtime staffers and environmental experts say it is an instance in which science and prevailing industry practices were swept aside to benefit a handful of coal-fired power plants that were having trouble meeting the new standards."
Matthew Petersen, Trump's nominee for a seat on the U.S. District Court for the District of Columbia, pulls out after struggling to answer basic questions that Senator John Neely Kennedy (Republican-Louisiana) asked him at Petersen's confirmation hearing before the Senate Judiciary Committee, The Washington Post, John Wagner and Karoun Demirjian, Monday, 18 December 2017: "Matthew Petersen, a nominee to the federal judiciary, has withdrawn from consideration days after a video clip showed him unable to answer basic questions about legal procedure, the White House confirmed Monday. Petersen, nominated for a seat on the U.S. District Court for the District of Columbia, is the third Trump judicial pick to withdraw in the past week amid criticism from Democrats and others about their qualifications. White House spokesman Raj Shah confirmed that Trump had accepted Petersen's withdrawal but declined to comment further. "The video of Petersen that went viral Thursday captured five minutes of pointed questioning by Sen. John Neely Kennedy (R-La.) at Petersen's confirmation hearing before the Senate Judiciary Committee the day before." See also, Poor Vetting Sinks Trump's Nominees for Federal Judge, The New York Times, Charlie Savage, Monday, 18 December 2017.
Trump fully embraces far right immigration playbook, CNN, Tal Kopan, Monday, 18 December 2017: "Donald Trump and his administration have been sending a message in recent weeks: Trump's campaign rhetoric on immigration was not just talk. In fact, it was just the beginning. Trump has never shied from his attacks on illegal immigration, which, alongside a US-Mexico border wall, was a core component of his campaign. But doubts existed about his commitment level, as some of the more aggressive proposals considered by the administration languished in bureaucratic morass and as he said strongly favorable things about recipients of the Deferred Action for Childhood Arrivals program in September as he opted to end it. Of late, however, Trump and the administration have upped their rhetoric on immigration. Trump has railed in several instances against 'chain migration' and lotteries for green cards. His administration is moving to alter a program for the spouses of high-skilled visa holders. And the White House and Congress remain far apart on how to address DACA. In mid-September, Trump wrote, 'Does anybody really want to throw out good, educated and accomplished young people who have jobs, some serving in the military?' But since then, he has insisted on controversial immigration reduction proposals that would have a hard time passing even among some Republicans, including drastically cutting the overall number of green cards given out annually and transforming the way they are given out, placing a heavy emphasis on only highly skilled, English-speaking immigrants and not low-skilled individuals. Groups that have long advocated for reducing overall immigration are energized."
In Fight for the Top Democratic Spot on the House Judiciary Committee, Democrats Broach the 'I' Word: Impeachment, The New York Times, Nicholas Fandos, Monday, 18 December 2017: "Representative Jerrold Nadler of New York has a bold pitch to take over the top Democratic spot on the House Judiciary Committee — that he is best positioned to lead impeachment proceedings against President Trump. 'As our constitutional expert, and with his demonstrated leadership on impeachment in the 90s, Nadler is our strongest member to lead a potential impeachment,' Mr. Nadler wrote on a pocket-size leaflet outlining his record. Not so fast, says Representative Zoe Lofgren of California, his main opponent for the slot. Not only was she on the committee when Bill Clinton was impeached in 1998, but she was a part of its staff during the proceedings against Richard M. Nixon two decades earlier — a better model, she argues, for taking on Mr. Trump. Democrats have no shortage of priorities before the Judiciary Committee, which handles a range of hot-button issues, including immigration, guns, abortion and domestic surveillance. But with Democrats increasingly bullish about their chances of retaking the House next year, the candidates fighting for control of the committee have dispensed with niceties and are openly campaigning on the 'I' word: Impeachment. 'It may never come to that. We have no idea what Bob Mueller will provide,' Ms. Lofgren said in an interview last week, referring to the special counsel, Robert S. Mueller III, who is investigating links between Mr. Trump's campaign and Russia…. House Democrats will choose between the two seasoned Democrats on Wednesday, when they vote to replace Representative John Conyers Jr., who held down the top Democratic seat on the panel for a quarter century before accusations of sexual misconduct forced him into unexpected retirement earlier this month. And as rumors sweep through the Capitol that Mr. Trump could soon fire Mr. Mueller, Democrats have whipped themselves into a frenzy, seeing themselves as possibly the last line of defense."
Tuesday, 19 December 2017, Day 334:
Republican Tax Bill Passes Senate in 51-48 Vote, The New York Times, Thomas Kaplan and Alan Rappeport, Tuesday, 19 December 2017: "Republicans took a critical step toward notching their first significant legislative victory since assuming full political control, as the House and Senate voted along party lines on Tuesday and into early Wednesday to pass the most sweeping rewrite of the tax code in decades. The $1.5 trillion tax bill, which is expected to head to President Trump's desk in the coming days, will have broad effects on the economy, making deep and lasting cuts to corporate taxes as well as temporarily lowering individual taxes…. The approval of the bill in the House and Senate came over the strenuous objections of Democrats, who have accused Republicans of giving a gift to corporations and the wealthy and driving up the federal debt in the process…. In recent days, critics of the tax bill have argued that it will enrich a number of Republican lawmakers who supported it. They pointed specifically to Senator Bob Corker of Tennessee and Mr. Trump himself, who both hold real estate investments that will get favorable tax treatment through the legislation…. On the floor of the Senate, the Treasury secretary, Steven Mnuchin, observed the proceedings, as senators mingled. The Republican senators Susan Collins of Maine and Jeff Flake of Arizona laughed as they spoke to each other while protesters implored them to change their minds and vote down the legislation."
Trump Administration Rolls Back Environmental Protection Agency Plan to Restrict Dangerous Household Chemicals, The Intercept, Sharon Lerner, Tuesday, 19 December 2017: "The Trump administration has quietly delayed action on dangerous solvents that the Environmental Protection Agency had previously planned to ban. Under former President Barack Obama, the agency had been in the process of restricting the use of the three commonly available chemicals, but the Trump administration's latest update on its effort to roll back regulation puts the proposed Obama rules on the back burner. The three chemicals  — TCE, NMP, and methylene chloride — are used to strip furniture, remove grease, and dry clean clothes. All three are clearly dangerous: The EPA has deemed TCE a carcinogen 'by all routes of exposure,' NMP is a developmental toxin, and methylene chloride has killed at least 56 people since 1980, many of whom were stripping bathtubs. But the Trump administration has dimmed the possibility of quick action on these — and perhaps all — dangerous chemicals. The new regulatory plan, which the White House released last week, showed that the chemicals were moved from the proposed rule category to 'long term action.' In all, 469 Obama-era regulations were withdrawn and 860 put on hold." See also, Environmental Protection Agency Delays Bans on Uses of Hazardous Chemicals, The New York Times, Sheila Kaplan, Tuesday, 19 December 2017: "The Environmental Protection Agency will indefinitely postpone bans on certain uses of three toxic chemicals found in consumer products, according to an update of the Trump administration's regulatory plans. Critics said the reversal demonstrated the agency's increasing reluctance to use enforcement powers granted to it last year by Congress under the Toxic Substances Control Act. E.P.A. Administrator Scott Pruitt is 'blatantly ignoring Congress's clear directive to the agency to better protect the health and safety of millions of Americans by more effectively regulating some of the most dangerous chemicals known to man,' said Senator Tom Carper, Democrat of Delaware and the ranking minority member on the Senate Environment and Public Works committee…. The proposed bans targeted methylene chloride and N-methylpyrrolidone (NMP), ingredients in paint strippers, and trichloroethylene (TCE), used as a spot cleaner in dry-cleaning and as a degreasing agent. Under an overhaul of the Toxic Substances Control Act last year, the E.P.A. initially is reviewing the risks of ten chemicals, including other uses of these three. The updated law is known as the Frank R. Lautenberg Chemical Safety for the 21st Century Act, named after the late New Jersey senator who had long championed an overhaul of the loophole-ridden toxic substances law. The revised law had strong bipartisan support. The Senate passed the measure on a voice vote; the House approved it 403 to 12. The intention was to give the E.P.A. the authority necessary to require new testing and regulation of thousands of chemicals used in everyday products, from laundry detergents to hardware supplies."
Definers Public Affairs, a Consulting Firm Whose Staff Scoured Environmental Protection Agency Employees' Emails, Loses Media Contract, The New York Times, Eric Lipton and Lisa Friedman, Tuesday, 19 December 2017: "A consulting firm has pulled out of a federal contract to provide media monitoring services to the Environmental Protection Agency after it was disclosed that a lawyer among its top executives had been investigating agency employees critical of the Trump administration. Joe Pounder, the president of Definers Public Affairs, said in a statement on Twitter that his company's $120,000 contract with the E.P.A., which it was awarded this month, had become a 'distraction.' The contract came under scrutiny because of the company's links to America Rising, a Virginia-based corporation and Republican political operation with several offshoots that have investigated E.P.A. officials. One lawyer on the company's staff, Allan Blutstein, sent a series of Freedom of Information Act requests to the E.P.A. asking for email correspondence by employees who had been publicly critical of the Trump administration's management of the agency."
With the Children's Health Insurance Program (CHIP) Running Out of Money, Parents Beg Congress: 'Do the Right Thing,' The New York Times, Robert Pear, Tuesday, 19 December 2017: "With more and more states running out of money for the Children's Health Insurance Program, parents took their case to Capitol Hill on Tuesday, pleading with Congress to provide money before their sons and daughters lose health care and coverage. But the program, known as CHIP, which insures nearly nine million children, took a back seat as lawmakers raced to pass a $1.5 trillion tax cut. CHIP's fate, it appears, is now caught up in a messy fight over an end-of-the-year deal on spending that must be struck by Friday to avert a government shutdown. 'CHIP is being used as a pawn in larger debates and negotiations,' Linda Nablo, the chief deputy director of the Virginia Department of Medical Assistance Services, said Tuesday in an interview. 'It has fallen victim to the dysfunction and partisanship in Congress. And we are getting very close to the point where some children will also be victims.'… Congress has known since April 2015 that funds for the popular children's insurance program — created and sustained for two decades with bipartisan support — would expire this year at the end of September. The Senate Finance Committee approved a five-year extension of funding for the program in early October, but did not specify how to pay for it — and Republicans insist that it must be paid for."
Senate Investigators Scrutinize 2016 Green Party Presidential Candidate Jill Stein, The New York Times, Nicholas Fandos, Tuesday, 19 December 2017: "Senate investigators are scrutinizing links between Jill Stein, the Green Party's 2016 presidential nominee, and Russia's campaign to interfere in the 2016 presidential election, searching for evidence of possible conspiracy. Senator Richard Burr of North Carolina, the Republican chairman of the Senate Intelligence Committee, said on Monday that the committee was 'just starting' to look at Ms. Stein's campaign along with another campaign, which he declined to name, as it continues its investigation of the Trump campaign. Mr. Burr has previously suggested the committee is looking at aspects of the Clinton campaign. Democrats have seethed for more than a year at Ms. Stein, whose tens of thousands of votes in Michigan, Wisconsin and Pennsylvania either exceeded or nearly matched Donald J. Trump's margins of victory in those states, which delivered him the White House. At least in certain quarters, they greeted news of the queries enthusiastically." See also, Senate Intelligence Committee is investigating the 2016 Green Party presidential campaign of Jill Stein, The Washington Post, Karoun Demirjian, Tuesday, 19 December 2017.
Wednesday, 20 December 2017, Day 335:
House Gives Final Approval to Sweeping Republican Tax Overhaul That Delivers Deep and Permanent Tax Cuts for Corporations While Providing Temporary Tax Cuts for Individual Taxpayers, The New York Times, Thomas Kaplan, Wednesday, 20 December 2017: "The tax rewrite is the biggest legislative achievement for Republicans since they gained full control of Congress and the White House. The tax bill delivers deep and permanent tax cuts for corporations while providing temporary tax cuts for individual taxpayers, including the wealthiest Americans…. In a move that drew significant criticism from lawmakers from states with high taxes, the bill caps the deduction for state and local taxes at $10,000…. The bill also eliminates the Affordable Care Act's requirement that most people have health insurance or pay a penalty, known as the individual mandate, providing Republicans with a victory on health care after their previous failure to repeal and replace President Barack Obama's health law. It also opens the Arctic National Wildlife Refuge in Alaska to oil and gas drilling." See also, Will the Tax Bill Finally Defeat the Arctic National Wildlife Refuge? The New Yorker, Elizabeth Kolbert, Wednesday, 20 December 2017: "Call it the Murkowski Inducement: tucked into the tax bill approved on Wednesday by Congress, amid the giveaways to 'pass-through' businesses and to 'master limited partnerships,' is a provision that opens the Arctic National Wildlife Refuge to oil drilling. The provision was added at the behest of Alaska's senior senator, Lisa Murkowski, and, though it has nothing to do with tax policy and nearly had to be eliminated for parliamentary reasons, in the end it managed, stowaway-style, to cling to the legislation…. What the provision will do, assuming that it's ultimately allowed to take effect—and wilderness advocates have vowed to fight it—is destroy one of the nation's last unspoiled places, a coastal plain that's often called 'America's Serengeti.'" See also, Trump Falsely Claims to Have 'Repealed Obamacare,' The New York Times, Linda Qiu, Wednesday, 20 December 2017: "President Trump celebrated the tax bill that Congress approved on Wednesday by characterizing it as a two-for-one victory, falsely claiming that it also made good on his promise to repeal the Affordable Care Act. 'When the individual mandate is being repealed, that means Obamacare is being repealed,' Mr. Trump said in a cabinet meeting. 'We have essentially repealed Obamacare, and we will come up with something that will be much better.' Mr. Trump's suggestion that he kept two key campaign promises with one bill is not accurate. Effectively, the tax bill does repeal the individual mandate beginning in 2019. The mandate is a core component of the Affordable Care Act and fines people who do not have health insurance. But the tax bill leaves every other vital part of the current health care law intact." See also, The Republicans' 'Win' on Taxes Is a Loss for American Democracy, The New Yorker, John Cassidy, Wednesday, 20 December 2017: "In many ways, this tax bill, with its huge breaks for major corporations and very wealthy individuals, is the logical corollary of the 2010 Citizens United Supreme Court ruling, which legitimized the wholesale corporate purchase of political parties and elected politicians. The wealthy interests that bankroll the Republican Party have now achieved a major item on their agenda. What remains to be determined is whether this victory will help bring down the G.O.P. in next year's midterm elections." See also, The Republican tax bill is a win for the wealthy, the entitled, and the irresponsible, The Washington Post, Editorial Board, Wednesday, 20 December 2017.
White House Counsel Don McGahn Knew in January 2017 That National Security Advisor Michael Flynn Probably Violated the Law, Foreign Policy, Murray Waas, Wednesday, 20 December 2017: "The White House turned over records this fall to special counsel Robert Mueller revealing that in the very first days of the Trump presidency, Don McGahn researched federal law dealing both with lying to federal investigators and with violations of the Logan Act, a centuries-old federal law that prohibits private citizens from negotiating with foreign governments, according to three people with direct knowledge of the confidential government documents. The records reflected concerns that McGahn, the White House counsel, had that Michael Flynn, then the president's national security advisor, had possibly violated either one or both laws at the time, according to two of the sources. The disclosure that these records exist and that they are in the possession of the special counsel could bolster any potential obstruction of justice case against President Donald Trump. The records that McGahn turned over to the special counsel, portions of which were read to this reporter, indicate he researched both statutes and warned Trump about Flynn's possible violations. McGahn conducted the analysis shortly after learning that Flynn, on Dec. 29, 2016 — while Barack Obama was still president — had counseled the Russian ambassador to the United States at the time, Sergey Kislyak, not to retaliate against U.S. economic sanctions imposed against Russia by the outgoing administration. McGahn believed that Flynn, and possibly anyone who authorized or approved of such contacts, would be in potential violation of the Logan Act, according to two of the sources, both of whom work in the administration."
Trump threatens to cut aid to countries that vote in favour of a United Nations resolution rejecting Trump's recognition of Jerusalem as the capital of Israel, The Guardian, Peter Beaumont, published on Thursday, 21 December 2017: "Donald Trump has threatened to withhold 'billions' of dollars of US aid from countries which vote in favour of a United Nations resolution rejecting the US president's recognition of Jerusalem as the capital of Israel. His comments came after the US ambassador to the UN, Nikki Haley, wrote to about 180 of 193 member states warning that she will be 'taking names' of countries that vote for a general assembly resolution on Thursday critical of the announcement which overturned decades of US foreign policy. Speaking at a cabinet meeting on Wednesday, Trump amplified Haley's threat. 'Let them vote against us,' he said. 'We'll save a lot. We don't care. But this isn't like it used to be where they could vote against you and then you pay them hundreds of millions of dollars,' he said. 'We're not going to be taken advantage of any longer.' The warning appeared aimed largely at UN members in Africa, Asia and Latin America who are regarded as more vulnerable to US pressure."
After Court Victory, Detained Teenage Immigrants Are Allowed to Obtain Abortions, The New York Times, Vivian Yee, Wednesday, 20 December 2017: "Two teenage unauthorized immigrants who sued the Trump administration to be allowed to obtain abortions while in custody are free to end their pregnancies, even as the legal fight continues over the policy that had prevented them from doing so. When they decided they wanted abortions this fall, the teenagers were being held in government-run shelters for young immigrants who are caught crossing the border illegally and without an adult. But the Office of Refugee Resettlement, the agency that operates the facilities, had adopted a policy in March prohibiting federally funded shelters from taking 'any action that facilitates' an abortion for an unaccompanied minor without the approval of the agency's director. The immigrants challenged the policy in court, and on Monday, a federal judge in Washington ruled in their favor, ordering the government to allow the teenagers, referred to in court documents as Jane Roe and Jane Poe, to obtain abortions. The Trump administration quickly appealed. By Tuesday night, however, the government had stood aside: Roe was released from custody, and administration lawyers stopped attempting to block Poe from moving ahead with her abortion. The underlying issue is still being fought in court. The American Civil Liberties Union, which represented the two women as well as a third young immigrant who was able to end her pregnancy after a court order in October, has asked the judge to allow the A.C.L.U. to continue litigating the abortion policy as a class-action lawsuit, which would seek to prevent the administration from stopping such abortions in the future."
The Republican chairmen of the House Judiciary and Oversight committees demand interviews with top FBI officials over Clinton email probe, The Washington Post, Karoun Demirjian, Wednesday, 20 December 2017: "The Republican chairmen of the House Judiciary and Oversight committees are asking the Justice Department to let them conduct transcribed interviews with three top FBI officials as part of an ongoing joint probe into how officials handled the investigation of Hillary Clinton's use of a private email server. Reps. Bob Goodlatte (R-Va.) and Trey Gowdy (R-S.C.) sent a letter to Attorney General Jeff Sessions late Tuesday asking to interview the FBI's Deputy Director Andrew McCabe, FBI chief of staff James Rybicki and FBI counsel Lisa Page, beginning as soon as Thursday. Goodlatte and Gowdy released the letter shortly before the House Intelligence Committee finished grilling McCabe in an eight-hour, closed-door session on Tuesday. Gowdy is a member of the intelligence panel and participated in the interview."
Supreme Court Justices Return Dispute Over Deferred Action for Childhood Arrivals (DACA) Documents to Lower Courts, The New York Times, Adam Liptak, Wednesday, 20 December 2017: "The Supreme Court indicated on Wednesday that federal courts in California had moved too fast in ordering the Trump administration to disclose documents concerning its decision to end a program that protected some 800,000 young, undocumented immigrants from deportation. In an unsigned opinion, the justices instructed the lower courts to consider the administration's arguments on two threshold legal issues before requiring that the documents be turned over. The administration contends that its decision to end the program, known as Deferred Action for Childhood Arrivals, or DACA, was within its lawful discretion and that the courts are in any event without jurisdiction to review the matter. 'Either of those arguments, if accepted, likely would eliminate the need for the district court to examine a complete administrative record,' the Supreme Court's opinion said. Should the courts reject those arguments, the opinion said, they should nonetheless consider requiring fewer documents to be produced and allow the administration to present arguments about whether particular documents are privileged. There were no noted dissents from Wednesday's opinion, which appeared to be the product of compromise. That was in contrast to the Supreme Court's first order in the case on Dec. 8, when the justices split 5 to 4 along ideological lines. The more conservative members of the court were in the majority, and they allowed the administration to temporarily shield the documents."
Republican senators show little urgency to pass law protecting special counsel Robert Mueller, The Washington Post, Karoun Demirjian, Wednesday, 20 December 2017: "Republican senators who worked swiftly last summer to help write legislation protecting special counsel Robert S. Mueller III now are showing little urgency to get those measures passed. The legislation, which would allow a panel of federal judges to review orders to fire the special counsel, was intended to prevent President Trump from pushing out Mueller before he completes his investigation of Russian meddling in the 2016 election. But two different bipartisan proposals have been mired in negotiations for months. And despite continuing signs from the president that he is unhappy with Mueller's investigation — which prompted the initial call for the legislation — Republicans appear to be losing their resolve to act."
Scientists just presented a sweeping new estimate of how much humans have transformed the planet, The Washington Post, Chris Mooney, Wednesday, 20 December 2017: "In this age of climate change, we naturally train our attention on all the fossil fuels being combusted for human use — but scientists have long known that what's happening is also all about the land. Just as buried fossil fuels are filled with carbon from ancient plant and animal life, so too are living trees and vegetation on Earth's surface today. Razing forests or plowing grasslands puts carbon in the atmosphere just like burning fossil fuels does. Now, new research provides a surprisingly large estimate of just how consequential our treatment of land surfaces and vegetation has been for the planet and its atmosphere. If true, it's a finding that could shape not only our response to climate change, but our understanding of ourselves as agents of planetary transformation. 'We have forgotten half of the story up to now,' said Karl-Heinz Erb, the lead study author and a researcher with the Institute of Social Ecology in Austria. Using a series of detailed maps derived from satellite information and other types of ecological measurements, Erb and his colleagues estimated how much carbon is contained in Earth's current vegetation."
Trump signs executive order to expand critical minerals production and says it will end America's 'vulnerability,' The Washington Post, Juliet Eilperin, Wednesday, 20 December 2017: "President Trump signed an executive order Wednesday instructing his deputies to devise 'a strategy to reduce the Nation's reliance on critical minerals' that are largely imported and used to produce everything from smartphones to weaponry. The directive comes a day after the U.S. Geological Survey published its first assessment of the country's critical minerals resources since 1973, an analysis the agency began in 2013. The report concludes that 20 out of the 23 critical minerals the nation relies on are sourced from China…. Interior Secretary Ryan Zinke, who has backed expanded mining production on federal land, has lobbied the White House to make the issue of critical minerals a top policy priority. He briefed reporters on the new USGS report Tuesday, saying 'we are vulnerable as a nation' because we rely so heavily on imports from China. While the United States has significant deposits of most of the critical minerals it currently buys from overseas, market considerations largely drive mining. The United States was ranked as the world's largest producer of such minerals until 1995, but since then, China has led the globe."
I spoke my mind on guns. Then my Senate confirmation was put on hold. The Washington Post, Dean L. Winslow, Wednesday, 20 December 2017: "Last week, I withdrew my name from consideration to be assistant secretary of defense for health affairs. My appointment had been put on indefinite hold by the Senate Armed Services Committee, and I felt the Defense Department needed to fill the position without undue delay. Our soldiers, sailors, airmen and Marines deserve the full complement of Pentagon appointees to support them. I am sorry not to be able to assist Defense Secretary Jim Mattis, whom I deeply respect, in building the best and most efficient military health-care system possible. I have the credentials to help, including 35 years of experience in the Air Force (including four deployments to Iraq and two to Afghanistan after 9/11), in military and academic medicine, and in private practice, public hospitals, the Department of Veterans Affairs, the pharmaceutical and diagnostics industries, and public health. But unfortunately, I do not possess one credential the committee wanted to see: I do not support the unrestricted ownership of semiautomatic assault weapons by civilians."
France bans fracking and oil extraction in all of its territories, The Guardian, Agence France Presse, Wednesday, 20 December 2017: "France's parliament has passed into law a ban on producing oil and gas by 2040, a largely symbolic gesture as the country is 99% dependent on hydrocarbon imports. In Tuesday's vote by show of hands, only the rightwing Republicans party opposed, while leftwing lawmakers abstained. No new permits will be granted to extract fossil fuels and no existing licences will be renewed beyond 2040, when all production in mainland France and its overseas territories will stop. Socialist lawmaker Delphine Batho said she hoped the ban would be 'contagious', inspiring bigger producers to follow suit. France extracts the equivalent of about 815,000 tonnes of oil per year – an amount produced in a few hours by Saudi Arabia. But centrist president Emmanuel Macron has said he wants France to take the lead as a major world economy switching away from fossil fuels – and the nuclear industry – into renewable sources. His government plans to stop the sale of diesel and petrol engine cars by 2040 as well."
Thursday, 21 December 2017, Day 336:
Congress Passes Stopgap Bill to Avoid Government Shutdown Against a Friday Deadline, The New York Times, Thomas Kaplan, Thursday, 21 December 2017: "Congress gave final approval on Thursday to legislation to keep the government funded into January, averting a government shutdown this weekend but kicking fights over issues like immigration, surveillance and health care into the new year. The stopgap spending bill extends government funding until Jan. 19 while also providing a short-term funding fix for the Children's Health Insurance Program, or CHIP, whose financing lapsed at the end of September. After the House and Senate succeeded in passing a $1.5 trillion tax overhaul this week, the stopgap bill includes language to prevent automatic spending cuts that would be required to offset the tax bill's effect on the deficit. The House passed the bill 231 to 188, with most Republicans voting for it and most Democrats opposing it. The Senate later gave its approval, as well, in a 66-to-32 vote." See also, Senate passes stopgap spending bill, allowing Congress to avert partial government shutdown, The Washington Post, Mike DeBonis and Erica Werner, Thursday, 21 December 2017.
The United Nations general assembly delivered a stinging rebuke to Donald Trump, voting by a huge majority to reject his unilateral recognition of Jerusalem as Israel's capital, The Guardian, Peter Beaumont, Thursday, 21 December 2017: "The United Nations general assembly has delivered a stinging rebuke to Donald Trump, voting by a huge majority to reject his unilateral recognition of Jerusalem as Israel's capital. The vote came after a redoubling of threats by Nikki Haley, the US ambassador to the UN, who said that Washington would remember which countries 'disrespected' America by voting against it. Despite the warning, 128 members voted on Thursday in favour of the resolution supporting the longstanding international consensus that the status of Jerusalem – which is claimed as a capital by both Israel and the Palestinians – can only be settled as an agreed final issue in a peace deal. Countries which voted for the resolution included major recipients of US aid such as Egypt, Afghanistan and Iraq. Although largely symbolic, the vote in emergency session of the world body had been the focus of days of furious diplomacy by both the Trump administration and Israel, including Trump's threat to cut US funding to countries that did not back the US recognition. But only nine states – including the United States and Israel –voted against the resolution. The other countries which supported Washington were Togo, Micronesia, Nauru, Palau, Marshall Islands, Guatemala and Honduras." See also, Defying Trump, U.N. General Assembly Condemns Trump's Decision to Recognize Jerusalem as Israel's Capital and Ignores Trump's Threats to Retaliate by Cutting Aid to Countries Voting Against the U.S., The New York Times, Rick Gladstone and Mark Landler, Thursday, 21 December 2017: "In a collective act of defiance toward Washington, the United Nations General Assembly voted 128 to 9, with 35 abstentions, for a resolution demanding that the United States rescind its Dec. 6 declaration on Jerusalem, the contested holy city. The resolution is nonbinding and therefore largely symbolic, but the vote indicated the extent to which the Trump administration's departure from a 50-year international consensus on Jerusalem's status has unsettled world politics and contributed to America's diplomatic isolation. Major allies like Britain, France, Germany and Japan voted for the resolution, though some allies, like Australia and Canada, abstained."
Jury Acquits First Six J20 Defendants, Rebuking the Government's Push for Collective Punishment for the Acts of a Handful of Individuals, The Intercept, Sam Adler-Bell, Thursday, 21 December 2017: "On Thursday, a jury acquitted six defendants charged with felonies stemming from their arrests at protests surrounding Donald Trump's inauguration on January 20. The acquittal is a blow to the U.S. Attorney's Office for the District of Columbia: a jury rebuke in the first tranche of 194 defendants the government is seeking to collectively punish for the acts of a handful of individuals. Supporters gathered outside the courthouse to meet the defendants as they left the building, holding a banner that read, 'Love for all who resist.' When a group of four jurors exited the courthouse, demonstrators recognized them and cheered. The defendants had been arrested in Washington on Inauguration Day when police corralled more than 200 people, many of them demonstrating under the banner of 'DisruptJ20.' The government eventually charged hundreds of people in connection with a small amount of property damage committed by a few individuals. Prosecutors sought to use a novel approach to group liability in the case to charge the defendants with an array of crimes — a tactic critics of the prosecution have said runs the risk of criminalizing dissent and poses a threat to the First Amendment."
Alexi Wood, a Journalist Charged With Rioting at Inauguration Day Protest, Was Found Not Guilty at the Superior Court of the District of Columbia, The New York Times, Jaclyn Peiser, Thursday, 21 December 2017: "Alexei Wood, a journalist who was arrested while covering a protest of Donald J. Trump's inauguration, was found not guilty at the Superior Court of the District of Columbia on Thursday of all seven counts against him, including conspiracy to riot and several counts of destruction of property. Mr. Wood had originally faced up to 61 years in prison. His five fellow defendants — Michelle Macchio, Jennifer Armento, Christina Simmons, Oliver Harris and Brittne Lawson — were also found not guilty of all charges after a nearly four-week trial. 'Alexei was overwhelmed in court and doubled over crying,' Brett E. Cohen, Mr. Wood's lawyer, said in an interview soon after the decision came in. 'In these times of press persecution, I feel this is an important victory.' Prosecutors said the six defendants were among a group that cut a violent swath through 16 blocks of the city, smashing windows of businesses, tossing newspaper boxes into the street and damaging a car. Authorities tallied the damages at more than $100,000. The lawyers for the defendants had countered that their clients and most others in the group of about 500 were peacefully protesting, with only a handful becoming violent."
U.S. Court of Appeals for the 4th Circuit Denied the Trump Administration's Request to Delay the 1 January Trans Military Recruits Start Date, BuzzFeed News, Chris Geidner, Thursday, 21 December 2017: "The US Court of Appeals for the 4th Circuit denied the request in a short order on Thursday. The DC Circuit issued an order also denying the administration's request on Friday. Additionally, a federal district court in California issued another injunction against the ban — the fourth such order — late Friday. A federal appeals court denied the Trump administration's request to halt a Jan. 1 start date for allowing transgender military recruits, a decision announced in a brief ruling on Thursday. The order from the US Court of Appeals for the 4th Circuit brings the question closer to the Supreme Court, where the Justice Department could now turn in a last-ditch effort to stop transgender people from being allowed to join the military if they meet certain conditions starting in the new year." See also, A federal appeals court declined to delay a requirement that the U.S. military begin enlisting qualified transgender men and women for the first time starting 1 January 2018, The Washington Post, Ann E. Marimow, Thursday, 21 December 2017.
Obamacare Sign-ups Are at High Levels Despite Trump Saying It's 'Imploding,' The New York Times, Thursday, 21 December 2017: "The Trump administration said Thursday that 8.8 million people had signed up for health insurance through the Affordable Care Act's federal marketplace, a surprisingly large number only slightly lower than the total in the last open enrollment period, which was twice as long and heavily advertised. The numbers essentially defied President Trump's assertion that 'Obamacare is imploding.' They suggested that consumers want and need the coverage and subsidies available under the Affordable Care Act, even though political battles over the law, President Barack Obama's signature domestic achievement, are sure to continue in Congress and in next year's midterm election campaigns." See also, Affordable Care Act enrollment for 2018 nearly matches last year's, despite Trump administration efforts to undermine it, The Washington Post, Amy Goldstein, Thursday, 21 December 2017.
The public has a right to know how much the Republican tax bill benefits Trump, The Washington Post, Editorial Board, Tuesday, 21 December 2017: "As Congress voted on major tax-cut legislation, White House press secretary Sarah Huckabee Sanders on Tuesday was peppered with questions about how the overhaul of the tax code would affect President Trump. She defended the president's claim that the bill will 'cost me a fortune' but allowed as how 'on the business side' he might benefit. 'This actually could impact the president in a large way,' she said when pressed about the matter. Exactly how the president would benefit personally from legislation he pushed — and soon plans to sign into law — is something the American public has a right to know. That it continues to remain in the dark is due, of course, to Mr. Trump's refusal to release his tax returns and Congress's complicity in failing to insist on a minimal degree of openness from the executive."
A judge dismissed a case against Trump over the Emoluments Clause because he found the plaintiffs lacked standing, The New York Times, Sharon Laraniere, Thursday, 21 December 2017: "In a legal victory for the Trump administration, a federal judge dismissed a lawsuit on Thursday that accused President Trump of violating the Constitution by continuing to own and profit from his business empire. The complaint, filed this year in the Southern District of New York, said that Mr. Trump's failure to divorce himself from his businesses had harmed companies or workers who compete against his restaurants or hotels in New York or Washington. By taking advantage of his official position, the lawsuit said, Mr. Trump violated clauses of the Constitution that prohibit a president from accepting any government-bestowed benefits, or emoluments, either at home or abroad. Judge George B. Daniels of United States District Court in Manhattan found that the plaintiffs had failed to show that they had suffered as a result of specific actions by Mr. Trump intended to drum up business for his enterprises. Even before Mr. Trump took office, the judge said, "he had amassed wealth and fame and was competing against" the plaintiffs…. Beyond that, the judge found, the emoluments clauses of the Constitution are intended to protect the country against presidential corruption from foreign influences or financial incentives that might be offered by either states or the federal government. They were not meant to protect businesses from competition from presidentially owned enterprises, he ruled."
The Trump Administration Considers Separating Parents From their Children When Families Are Caught Entering the U.S. Illegally, The New York Times, Caitlin Dickerson and Ron Nixon, Thursday, 21 December 2017: "The Trump administration is considering a plan to separate parents from their children when families are caught entering the country illegally, according to officials who have been briefed on the plans. The forceful move is meant to discourage border crossings, but immigrant groups have denounced it as draconian and inhumane. Under current policy, families are kept intact while awaiting a decision on whether they will be deported; they are either held in special family detention centers or released with a court date. The policy under discussion would send parents to adult detention facilities, while their children would be placed in shelters designed for juveniles or with a 'sponsor,' who could be a relative in the United States, though the administration may also tighten rules on sponsors. The policy is favored by the White House, and has been approved by Immigration and Customs Enforcement, according to three officials at the Department of Homeland Security and one at the White House who have all been briefed on the proposal but declined to be named because they were not authorized to discuss it publicly. The officials said that the new Homeland Security secretary, Kirstjen Nielsen, who has final approval power, has yet to sign off on the proposal."
Turning Point USA, a Conservative Nonprofit That Seeks to Transform College Campuses, Faces Allegations of Racial Bias and Illegal Campaign Activity, The New Yorker, Jane Mayer, Thursday, 21 December 2017: "On Tuesday [19 December], in a convention center in West Palm Beach, Florida, amid chants of 'USA!' and 'The wall is going to be built!,' Donald Trump, Jr., kicked off a three-day annual summit for Turning Point USA, a conservative nonprofit. Based outside of Chicago, Turning Point's aim is to foment a political revolution on America's college campuses, in part by funnelling money into student government elections across the country to elect right-leaning candidates. But it is secretive about its funding and its donors, raising the prospect that 'dark money' may now be shaping not just state and federal races but ones on campus. Turning Point touts its close relationship with the President's family…. Turning Point casts itself as a grassroots response to what it perceives as liberal intolerance on college campuses…. As Turning Point's profile has risen, so has scrutiny of its funding and tactics. Internal documents that I obtained, as well as interviews with former employees, suggest that the group may have skirted campaign-finance laws that bar charitable organizations from participating in political activity. Former employees say that they were directed to work with prominent conservatives, including the wife of the Supreme Court Justice Clarence Thomas, in aid of Republican Presidential candidates in 2016. Perhaps most troubling for an organization that holds up conservatives as the real victims of discrimination in America, Turning Point USA is also alleged to have fostered an atmosphere that is hostile to minorities. Screenshots provided to me by a source show that Crystal Clanton, who served until last summer as the group's national field director, sent a text message to another Turning Point employee saying, 'I HATE BLACK PEOPLE. Like fuck them all…I hate blacks. End of story.'"
Environmental Protection Agency says Superfund Task Force generated no record of its deliberations, Associated Press, Michael Biesecker, Thursday, 21 December 2017: "The Environmental Protection Agency says an internal task force appointed to revamp how the nation's most polluted sites are cleaned up generated no record of its deliberations. EPA Administrator Scott Pruitt in May announced the creation of a Superfund Task Force that he said would reprioritize and streamline procedures for remediating more than 1,300 sites. Pruitt, the former attorney general of Oklahoma, appointed a political supporter from his home state with no experience in pollution cleanups to lead the group. The task force in June issued a nearly three dozen-page report containing 42 detailed recommendations, all of which Pruitt immediately adopted. The advocacy group Public Employees for Environmental Responsibility, known as PEER, quickly filed a Freedom of Information Act request seeking a long list of documents related to the development of Pruitt's plan. After EPA didn't immediately release any records, PEER sued in federal court in Washington. Now, nearly six months after the task force released its report, a lawyer for EPA has written PEER to say that the task force had no agenda for its meetings, kept no minutes and used no reference materials other than Pruitt's memo appointing them. Further, there were no written standards for choosing the 107 EPA employees the agency says served on the task force."
In 'defense of science,' researchers sue the Environmental Protection Agency over move to overhaul advisory boards, The Washington Post, Sarah Kaplan and Brady Dennis, Thursday, 21 December 2017: "A group of the Environmental Protection Agency's current and former advisory board members sued it Thursday over Administrator Scott Pruitt's controversial decision to bar scientists who receive agency grants from serving as outside advisers. Calling the new policy 'unlawful, arbitrary and capricious,' the complaint filed in U.S. District Court for the District of Columbia argues Pruitt did not have authority to change the agency's ethics rules. A handful of environmental advocacy and public health organizations also joined the lawsuit. In announcing the policy in October, Pruitt said his intention was to avoid conflicts of interest and ensure the objectivity of the agency's 22 advisory committees — groups of subject-matter experts that offer regulators guidance on topics ranging from children's health to hazardous waste. Risk analysis specialist Robyn Wilson, of Ohio State University, who is one of the plaintiffs in the lawsuit, argues the restriction unnecessarily duplicates existing vetting procedures. As a first-time EPA grant recipient whose term on the agency's Science Advisory Board was cut short last month, she sees the policy change as both insidious and 'morally reprehensible.' 'It all sounds very well intentioned, wanting more diversity on the boards, wanting more voices to be heard. Who is going to disagree with that?' Wilson said. '[But] I think it is an attempt to get rid of people who they assume are not on board with the current administration's goals, which are deregulatory.'"
The FBI's top lawyer, James Baker, said to be reassigned, The Washington Post, Devlin Barrett, Ellen Nakashima, and Carol Leonnig, Thursday, 21 December 2017: "The FBI's top lawyer, James Baker, is being reassigned — one of the first moves by new director Christopher A. Wray to assemble his own team of senior advisers as he tries to fend off accusations of politicization within the bureau. Baker told colleagues he will be taking on other duties at the FBI, according to people familiar with the matter. In recent months, Baker had been caught up in a strange interagency dispute that led to a leak probe and attracted the attention of senior lawmakers, but people familiar with the matter said the probe had recently ended with a decision not to charge anyone. The leak issue had not played a part in Baker's reassignment, these people said."
55 Ways Donald Trump Changed the United States Structurally in 2017, New York Magazine, Nick Tabor, Thursday, 21 December 2017: This article covers "the concrete actions [the Trump] administration has taken to alter how the country works."