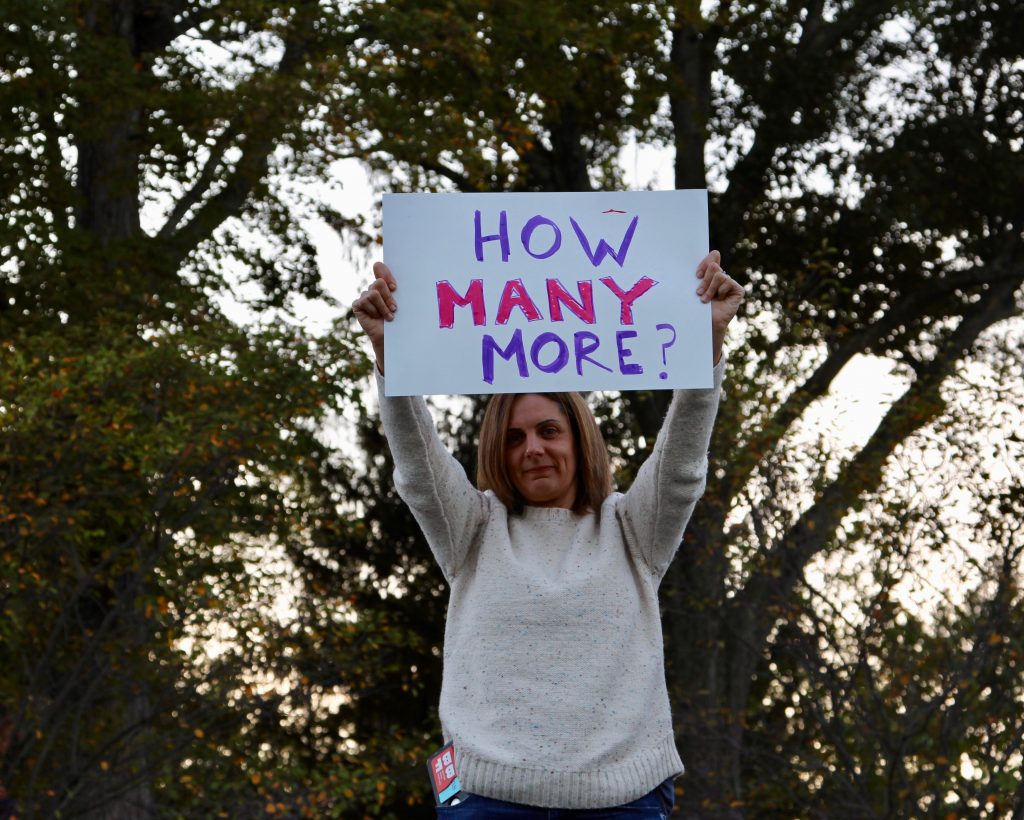 Keeping Track (of some things), Staying Outraged (it is possible), and Resisting (it's essential)
Passages in bold in the body of the texts below are my emphasis. This is an ongoing project, and I update the site frequently. Because I try to stay focused on what has actually happened, I usually let the news 'settle' a day or so before posting. I hope readers will peruse the articles in full for a better understanding of the issues and their context; our democracy and our future depend on citizens who can distinguish between facts and falsehoods and who are engaged in the political process.
Friday, 13 October 2017, Day 267:
Trump sets new conditions for the U.S. to stay in the Iran nuclear deal, tossing the issue to Congress, The Washington Post, Anne Gearan and Abby Phillip, Friday, 13 October 2017: "President Trump on Friday officially disavowed the international nuclear deal with Iran, undermining but not terminating an agreement he called weak and poorly constructed. The administration asked Congress to attach new caveats that could either alter the pact or lead to its rupture. Sounding frustrated and angry, Trump also threatened to unilaterally withdraw from the seven-nation accord if his concerns are not met…. His decision to withdraw presidential 'certification' of the deal throws its future into doubt by tying continued U.S. participation to new requirements for Iran. But the approach also falls well short of Trump's repeated campaign vow to scrap the deal altogether, marking the latest collision between his 'America first' worldview and the realities of global diplomacy and dealmaking. The move was immediately met with opposition Friday from U.S. allies that are part of the pact and with skepticism from many U.S. lawmakers, including some Republicans. Iran, meanwhile, responded with a threat of its own, vowing in a statement to walk away if Iranian 'rights and interests in the deal are not respected.'" See also, Trump Disavows Nuclear Deal, but He Doesn't Scrap It, The New York Times, Mark Landler and David E. Sanger, Friday, 13 October 2017. See also, Fact-checking Trump's speech on the Iran deal, The Washington Post, Glenn Kessler, published on Saturday, 14 October 2017. See also, Assessing Trump's Criticisms of Iran and the Nuclear Deal. Trump Offered Misleading or Incomplete Claims About Iran and the Nuclear Deal in His Rebuke. The New York Times, Linda Qiu, Friday, 13 October 2017: "President Trump declared his intention not to recertify the Iran nuclear deal in a forceful speech on Friday. But the rationale he provided includes several misleading or incomplete statements about the terms of the deal, what he considers a violation of the agreement and Iran itself."
Trump Defies the World on Iran, The New Yorker, Robin Wright, Friday, 13 October 2017: "Defying most of the world, President Trump announced on Friday that the landmark 2015 Iran nuclear deal is no longer in the U.S. interest, and took the first step toward unravelling it. The accord—brokered jointly with Britain, China, France, Germany, and Russia, during two years of often tortuous diplomacy—is the most significant agreement stemming proliferation of the world's deadliest weapon in more than a quarter century. It now faces a precarious future—with the United States, not Iran, shaping up as the first country to violate its terms…. The unveiling of the Trump Administration's long-awaited Iran policy—after nine months of contentious internal debate—is somewhat of a compromise. The President did not formally pull out of the deal, despite his description of it, on Friday, as 'one of the worst and most one-sided transactions the United States has ever entered into.' But he is now refusing to certify—as required every ninety days by U.S. law—that Iran has fully complied, even though his own Administration acknowledges that Tehran has met all its obligations for two years. International inspectors with the International Atomic Energy Agency have also reported eight times, most recently in August, that Tehran is obeying the terms…. Trump's decision to decertify Iran—after twice certifying its compliance this year—now punts action to Congress. It has sixty days to decide whether to re-impose punitive sanctions that were originally lifted as the incentive for Iran to surrender most of its nuclear program. If Congress re-imposes sanctions, the United States will be violating its obligations under the Iran deal…. Trump's long-anticipated Iran policy has sweeping implications far beyond Iran. It creates tensions with allies, and China and Russia, as well, that could have a major impact on other global crises. It undermines diplomacy to resolve the escalating showdown with North Korea. It weakens U.S. credibility on arms control—and, for that matter, international agreements on any issue. It threatens U.S. efforts to defuse other flash points in the Middle East. And it risks escalating tensions with Iran—and the first tentative engagement on regional issues, after almost four decades of hostility. The world's major powers quickly spurned Trump's appeal to amend or renegotiate the Iran accord." See also, European Leaders Criticize Trump's Disavowal of Iran Deal, The New York Times, Stephen Castle and Thomas Erdbrink, Friday, 13 October 2017: "Iran, Russia and European leaders roundly condemned President Trump's decision on Friday to disavow the Iran nuclear deal, saying that it reflected the growing isolation of the United States, threatened to destabilize the Middle East and could make it harder to resolve the growing tensions on the Korean Peninsula. The reaction was far from panicked, as Mr. Trump's decision punts to Congress the critical decision of whether the United States will reimpose sanctions on Iran — a step that would effectively sink the deal. But Mr. Trump also warned that unless the nuclear agreement was altered and made permanent — to prohibit Iran from ever developing nuclear weapons — he would terminate the agreement, an ultimatum that threw the future of the accord into question."
Trump taps climate change skeptic Kathleen Harnett White to lead the Council on Environmental Quality (CEQ). The CEQ advises the president on environmental matters and ensures federal agencies comply with the National Environmental Policy Act. The Hill, Devin Henry, Friday, 13 October 2017: "President Trump has nominated a skeptic of climate change science to lead the White House's environmental policy board. The White House late Thursday announced that Trump picked Kathleen Hartnett White to serve as a member, and eventually chairwoman, of the Council on Environmental Quality (CEQ). White is a fellow for energy and environment issues at the Texas Public Policy Foundation (TPPF) and the former chairwoman of the state's Commission on Environmental Quality. But her views on climate change do not align with the scientific consensus, which says greenhouse gas emissions produced by human activity is the driving factor behind a dangerous warming trend around the globe. At the TPPF — which has received funding from the fossil fuel industry — White led a project to 'explain the forgotten moral case for fossil fuels,' and she has written that carbon dioxide is the gas 'that makes life possible on the earth and naturally fertilizes plant growth.' 'Whether emitted from the human use of fossil fuels or as a natural (and necessary) gas in the atmosphere surrounding the earth, carbon dioxide has none of the attributes of a pollutant,' she wrote in a 2014 paper that argued 'global warming alarmists are misleading the public about carbon dioxide emissions.' She was also a critic of the Obama administration's environmental initiatives, calling them a 'deluded and illegitimate battle against climate change' in an op-ed for The Hill last year and arguing against regulations like the Clean Power Plan rule for power plants." See also, Trump Names Former Texas Regulator Kathleen Harnett White as White House Environmental Adviser. She has called renewable energy 'unreliable and parasitic.' The New York Times, Lisa Friedman, Friday, 13 October 2017: "The appointment is the latest in a series of disputed environmental nominations. This week, Mr. Trump nominated Barry Lee Myers, the chief executive of AccuWeather, a for-profit weather forecasting company, to lead the National Oceanic and Atmospheric Administration. Last week, the president nominated Andrew Wheeler, a coal lobbyist, to be deputy administrator of the Environmental Protection Agency. Environmentalists say Mr. Trump is stacking agencies with those who either reject the scientific consensus that human-made emissions cause climate change or lack the scientific qualifications for their jobs. 'Now you have a full house for the fossil fuel industry,' said Christy Goldfuss, who served as managing director of the White House environmental council under former President Obama. She called Mrs. White's appointment particularly troubling, citing a piece she wrote entitled, 'Fossil Fuels: The Moral Case.' In it, Mrs. White argued that labeling carbon dioxide emissions as a pollutant is 'absurd' and asserted that it should be considered the 'gas of life.' Mrs. White also has called renewable energy 'unreliable and parasitic,' described global warming as 'a creed, a faith, a dogma that has little to do with science,' and asserted that science does not dictate policy in democracies."
Continue reading Week 39, Friday, 13 October – Thursday, 19 October 2017:
Reince Priebus, Ex-White House Chief of Staff, Is Interviewed by Special Counsel Robert Mueller's Office, The New York Times, Michael S. Schmidt, Friday, 13 October 2017: "Investigators for the special counsel's office on Friday interviewed President Trump's former chief of staff, Reince Priebus, according to Mr. Priebus's lawyer. Mr. Priebus is the first senior administration official known to have been interviewed by the special counsel's office. 'Mr. Priebus was voluntarily interviewed by Special Counsel Mueller's team today,' said the lawyer, William A. Burck. 'He was happy to answer all of their questions.' Mr. Mueller's investigators wanted to question Mr. Priebus, who was fired in July, about Mr. Trump's decision to fire the F.B.I. director, James B. Comey, in May, and Mr. Trump's national security adviser, Michael T. Flynn, in February. They also wanted to ask Mr. Priebus about a 2016 meeting between Trump campaign officials — including Mr. Trump's son Donald Trump Jr. and his campaign chairman at the time, Paul Manafort — and Russians who promised derogatory information on Hillary Clinton, the Democratic presidential nominee. Mr. Manafort had been scheduled to meet with Mr. Priebus on the day of the June 9, 2016, meeting." See also, Reince Priebus, former Trump chief of staff, was interviewed by Special Counsel Robert Mueller's team, The Washington Post, Rosalind S. Helderman, Friday, 13 October 2017.
Donald Trump's Terrible Executive Order on Health Care, The New Yorker, Amy Davidson Sorkin, Friday, 13 October 2017: "President Donald Trump is now trying to break the health-care system all by himself, although he has more help than he might acknowledge. On Thursday, Trump launched an assault on Obamacare from two angles. First, the White House staged a signing ceremony for an executive order designed to push people into what are known, accurately, as 'junk' insurance plans—the kind, common before the passage of the Affordable Care Act, that never seem to cover people when they are actually sick and that extort and abandon those with preëxisting conditions. Trump, in his remarks at the ceremony, referred to this choice as 'fleeing the failing Obamacare plans.' And then, a few hours later, he did more to make Obamacare fail, by saying that he would withhold the cost-sharing subsidies that the government currently pays insurance companies in order to reduce deductibles and co-pays for many low-income people. Companies will undoubtedly respond by leaving the Obamacare exchanges, where such plans are now sold. Both moves had one thing in common: they recklessly target vulnerable Americans. But in doing so, they will, as with so many of Trump's moves, increase risks for everyone." See also, Why Trump's Latest Health-Care Move Is a Spiteful Act of Vandalism, The New Yorker, John Cassidy, Friday, 13 October 2017.
18 U.S. states sue to block Trump from cutting Obamacare subsidies, Reuters, Yasmeen Abutaleb and Dan Levine, Friday, 13 October 2017: "Eighteen U.S. states sued President Donald Trump's administration on Friday to stop him from scrapping a key component of Obamacare, subsidies to insurers that help millions of low-income people pay medical expenses, even as Trump invited Democratic leaders to negotiate a deal.  One day after his administration announced plans to end the payments next week, Trump said he would dismantle Obamacare 'step by step.' His latest action raised concerns about chaos in insurance markets. The subsidies cost $7 billion this year and were estimated at $10 billion for 2018, according to congressional analysts…. Democrats accused Trump of sabotaging the law. Democratic attorneys general from the 18 states as well as Washington, D.C., filed a lawsuit in federal court in California later on Friday. The states include: California, Connecticut, Delaware, Kentucky, Illinois, Iowa, Maryland, Massachusetts, Minnesota, New Mexico, New York, North Carolina, Oregon, Pennsylvania, Rhode Island, Vermont, Virginia and Washington state. The states will ask the court to force Trump to make the next payment. Legal experts said the states were likely to face an uphill battle in court. 'His effort to gut these subsidies with no warning or even a plan to contain the fallout is breathtakingly reckless,' New York Attorney General Eric Schneiderman said. 'This is an effort simply to blow up the system.' The new lawsuit would be separate from a case pending before an appeals court in the District of Columbia in which 16 Democratic state attorneys general are defending the legality of the payments."
How Stephen Miller Single-Handedly Got the U.S. to Accept Fewer Refugees, The New Yorker, Jonathan Blitzer, Friday, 13 October 2017: "In 1980, the year that Congress passed the Refugee Act, the U.S. accepted more than two hundred thousand refugees. The law created a robust program for accepting people who had been displaced by war and strife, and made refugee policy a new tool of American foreign policy, improving the country's standing with foreign allies and helping the military and intelligence communities find partners in conflict zones. Since then, the mandated refugee 'cap' set by the President has fluctuated; during the Obama Administration, it averaged seventy-six thousand, and, in 2017, Obama raised the cap to a hundred and ten thousand to allow in more Syrians fleeing civil war. Then came Donald Trump. In January, he signed an executive order temporarily freezing the refugee program, barring all Syrians, and slashing the number of refugees allowed into the country for the remainder of the year. Late last month, the White House announced that next year's cap would be forty-five thousand, a record low. The State Department, the Defense Department, the Joint Chiefs of Staff, the Office of the Vice-President, and the Office of Management and Budget had wanted the number to be higher. But they had all been forced to compete with one influential White House official: Stephen Miller, the thirty-two-year-old former aide to Jeff Sessions who has become Trump's top immigration adviser. I recently spoke to four Administration officials involved in the refugee-cap process to try to understand how Miller was able to outmaneuver an array of powerful factions in the federal bureaucracy. Each official described Miller as a savvy operator who understands how to insert himself into the policy-creation process. They also described him as the beneficiary of a dysfunctional and understaffed Administration. Miller hadn't completely gotten his way on the refugee cap, they told me; he wanted it to be lower. The forty-five-thousand figure—which past Administrations would have considered impractically low—amounted to a kind of compromise."
Treasury Secretary Steven Mnuchin Says Repeal of the Estate Tax Will Disproportionately Help 'Rich People' Most, The New York Times, Alan Rappeport, Friday, 13 October 2017: "President Trump and Republican leaders have positioned a proposed repeal of the estate tax as a way to help farmers, ranchers and small business owners. But on Friday, Steven Mnuchin, the Treasury secretary, offered a significant concession about who would benefit the most if the so-called death tax disappears: the rich…. 'Obviously, the estate tax, I will concede, disproportionately helps rich people,' Mr. Mnuchin said of the administration's proposal to repeal the measure. Mr. Mnuchin's comments contrasted starkly with his boss, President Trump, who pilloried the estate tax in a speech in Indiana last month by saying it is a drag on the working class. 'To protect millions of small businesses and the American farmer, we are finally ending the crushing, the horrible, the unfair estate tax, or as it is often referred to, the death tax,' Mr. Trump said. Estates are taxed at a rate of 40 percent, but the first $5.49 million of an inheritance is exempt from taxation. Couples can leave their heirs as much as $11 million, none of it taxed, meaning only a few thousand wealthy estates are subject to the tax a year."
Saturday, 14 October 2017, Day 268:
Watching Harvey Weinstein Fall, Women Who Publicly Accused Donald Trump of Groping or Kissing Them Feel Frustrated, BuzzFeed News, Kendall Taggart and Jessica Garrison, Saturday, 14 October 2017: "For all the women who have cheered as accusations against the producer Harvey Weinstein force a public conversation about sexual misconduct, one small group of women has watched with frustration. They are some of the dozen women who publicly accused Donald Trump of groping or kissing them — accusations that Trump has denied. In a sharp contrast to the women who accused Weinstein, Trump's accusers did not see the public turn against him, the board of his company fire him, or the police launch an investigation. Instead, these women watched the man they say humiliated and abused them get elected president of the United States."
Kirstjen Nielsen, Trump's pick for Department of Homeland Security chief, was at the center of the hurricane Katrina disaster in 2005, The Washington Post, Nick Miroff, Saturday, 14 October 2017: "On Aug 27, 2005, two days before Hurricane Katrina made landfall, officials at the American Red Cross wrote to a top homeland security adviser at the White House, warning that the storm was likely to slam New Orleans as a major hurricane. The message was sent to Kirstjen Nielsen, whose title was special assistant to the president for prevention, preparedness and response. She was 33 years old. It was the first of many alarming emails Nielsen would receive over the following days as water poured into New Orleans and the city was deluged. And in the storm of blame that followed the costliest natural disaster in American history, Nielsen's team was widely criticized for its passive and clumsy response. Twelve years later, President Trump has nominated Nielsen to the top job at the Department of Homeland Security. As DHS secretary, she would be in charge of a 240,000-employee agency with a $40 billion budget whose many responsibilities include managing disasters such as Hurricane Maria in Puerto Rico. Nielsen's exact role in the Katrina episode remains unclear, but the ordeal could leave her facing tough questioning during her Senate confirmation hearings, which are likely to be held in the next few weeks."
Steve Bannon promises 'season of war' against Senate Majority Leader Mitch McConnell and the Republican establishment, Politico, Andrew Restuccia, Saturday, 14 October 2017: "Steve Bannon taunted Senate Majority Leader Mitch McConnell on Saturday and vowed to challenge any Senate Republican who doesn't publicly condemn attacks on President Donald Trump. 'Yeah, Mitch, the donors are not happy. They've all left you. We've cut your oxygen off,' Bannon, Trump's former chief strategist, said during a speech to religious conservatives at the Values Voter Summit in Washington…. Bannon, now the executive chairman of Breitbart News, bashed Senate Republicans by name for not publicly distancing themselves from Sen. Bob Corker's criticism of Trump, reserving particular animus for Sens. John Barrasso (Wyo.), Dean Heller (Nev.) and Deb Fischer (Neb.)…. But Bannon offered his Senate targets an opportunity to redeem themselves, in his eyes. 'There's time for a mea culpa,' Bannon declared. 'You can come to a stick and condemn Sen. Corker and you can come to a stick, a microphone, and say I'm not going to vote for Mitch McConnell as majority leader.' Bannon said Trump's decision to not continue funding Obamacare subsidies, announced Thursday, was designed to 'blow up' the health care law and insurance marketplaces…. Bannon has said he is plotting challenges to every incumbent Senate Republican up for reelection next year except Sen. Ted Cruz (Texas). He has called on the candidates he backs to oppose McConnell as majority leader and to support ending the Senate filibuster process."
Bigotry is not an American value, Southern Poverty Law Center, Saturday, 14 October 2017: "On this day in 1979, more than 100,000 people marched on Washington to demand equal rights for LGBT people. But nearly four decades after the National March on Washington for Lesbian and Gay Rights, Attorney General Jeff Sessions is intent on rolling back their rights. Just over a week ago, Sessions issued a memo to Department of Justice lawyers asserting that Title VII of the Civil Rights Act of 1964 does not protect transgender workers from employment discrimination. His directive overturned the protective policy established under President Barack Obama. That same day, the DOJ moved to dismiss the first lawsuit against President Trump's transgender military ban. A few days later, Sessions issued a 'religious freedom' guidance, essentially inviting government employees and contractors to discriminate against LGBT people, as long as they cite a religious reason for doing so. It was a stunning series of policy measures that laid bare the Trump administration's cruel anti-LGBT agenda. The impetus for this assault on LGBT protections certainly did not come from the public. Seventy percent of Americans now believe homosexuality should be accepted by society, according to a new study by the Pew Research Center. That's 7 percentage points higher even than last year – and a major step forward from a decade ago."
Sunday, 15 October 2017, Day 269:
Trump Given a Subpoena for All Documents Relating to Sexual Assault Allegations, BuzzFeed News, Jessica Garrison and Kendall Taggart, Sunday, 15 October 2017: "A high-stakes legal showdown is brewing for President Donald Trump, as a woman who said he groped her has subpoenaed all documents from his campaign pertaining to 'any woman alleging that Donald J. Trump touched her inappropriately.' The subpoena — whose contents have not been previously reported — was issued in March but entered into the court file last month. The White House did not respond to a request for comment, nor did Trump's attorney. Summer Zervos, a former contestant on Trump's reality TV show The Apprentice, accused Trump of kissing and grabbing her when she went to his bungalow at the Beverly Hills Hotel in 2007 to discuss a possible job at the Trump Organization. After Zervos made the accusation last October, just weeks before the election, Trump denied her accusation and called it a lie. She responded by suing him for defamation. As part of that suit, her lawyers served a subpoena on his campaign, asking that it preserve all documents it had about her. They also asked for 'all documents' concerning other women who have accused Trump of groping them, including Jessica Leeds, Mindy McGillivray, Rachel Crooks, Natasha Stoynoff, Temple Taggart, Kristin Anderson, Cathy Heller, Jill Harth, and Jessica Drake. The subpoena seeks 'all documents concerning any accusations that were made during Donald J. Trump's election campaign for president, that he subjected any woman to unwanted sexual touching and/or sexually inappropriate behavior.' Last year, Trump tweeted a blanket denial, saying, 'Nothing ever happened with any of these women.'"
Senator Jeff Flake's Lesson for Republicans: Cross Trump and Your Political Career Could Well Be Over, The New York Times, Sheryl Gay Stolberg, Sunday, 15 October 2017: "Before Bob Corker, there was Jeff Flake. Mr. Flake, the even-tempered Republican senator from Arizona, has for months offered stinging critiques of President Trump's character, demeanor and truthfulness — the same message forcefully echoed a week ago by Mr. Corker, a Republican colleague from Tennessee, who warned that Mr. Trump's reckless behavior could lead to 'World War III.' But there is one crucial difference between the two: Mr. Flake, unlike Mr. Corker, is running for re-election. And now he finds himself in grave political peril. Mr. Flake is perhaps the most endangered Senate Republican, with an approval rating in one recent poll of just 18 percent among Arizonans. Mr. Trump has savaged Mr. Flake as 'toxic' and a 'flake,' and has encouraged a primary challenge against him that has left the senator squeezed not only from the left but also the right. His fate is an object lesson for other Republicans who might consider voicing dire thoughts about the president's fitness: Cross Mr. Trump, and your political career could well be over. Mr. Flake, who is known more for his decency than his independent streak, said he had no regrets. In an interview here, he ticked off some of his earliest criticisms of the president — from the days when Mr. Trump peddled the false theory that President Barack Obama was born in Kenya, to the time Mr. Trump referred to Mexican immigrants as 'rapists,' to his call for a complete ban on travel to the United States by Muslims — before looking up and stopping himself. 'In which of those instances,' the senator asked, 'should I not have spoken out?'"
Paul Manafort, a Former Campaign Manager for Donald Trump, Had a $60 Million Relationship With Russian Oligarch Oleg Deripaska, a Much Stronger Financial Tie Than Has Been Previously Reported, NBC News, Aggelos Petropoulos and Richard Engel, Sunday, 15 October 2017: "Paul Manafort, a former campaign manager for President Donald Trump, has much stronger financial ties to a Russian oligarch than have been previously reported. An NBC News investigation reveals that $26 million changed hands in the form of a loan between a company linked to Manafort and the oligarch, Oleg Deripaska, a billionaire with close ties to the Kremlin. The loan brings the total of their known business dealings to around $60 million over the past decade, according to financial documents filed in Cyprus and the Cayman Islands. Manafort was forced to resign from the Trump campaign in August 2016, following allegations of improper financial dealings, charges he has strenuously denied. He is now a central figure in special counsel Robert Mueller's investigation into alleged collusion between the Trump campaign and Russia. Investigators have said they are looking into Manafort's financial ties to prominent figures in Russia."
Monday, 16 October 2017, Day 270:
The Danger of President Pence: Trump's critics yearn for his exit. But Mike Pence, the corporate right's inside man, poses his own risks. The New Yorker, Jane Mayer, published online on Monday, 16 October 2017 and in the print edition on Monday, 23 October 2017: "According to [former White House strategist Stephen] Bannon, Pence is 'the outreach guy, the connective tissue' between the Trump Administration and the most conservative wing of the Republican establishment. 'Trump's got the populist nationalists,' Bannon said. 'But Pence is the base. Without Pence, you don't win.'… [David Koch] and his brother Charles are libertarians who object to most government spending, including investments in infrastructure. They co-own virtually all of Koch Industries, the second-largest private company in the United States, and have long tapped their combined fortune—currently ninety billion dollars—to finance candidates, think tanks, pressure groups, and political operatives who support an anti-tax and anti-regulatory agenda, which dovetails with their financial interests. During the campaign, Trump said that Republican rivals who attended secretive donor summits sponsored by the Kochs were 'puppets.' The Kochs, along with several hundred allied donors, had amassed nearly nine hundred million dollars to spend on the Presidential election, but declined to support Trump's candidacy. At one point, Charles Koch described the choice between Trump and Hillary Clinton as one between 'cancer or heart attack.' Marc Short, the head of legislative affairs in the Trump White House, credits Pence for the Kochs' rapprochement with Trump…. Senator Sheldon Whitehouse, a Democrat from Rhode Island, who has accused the Kochs of buying undue influence, particularly on environmental policy—Koch Industries has a long history of pollution—is less enthusiastic about their alliance with Pence. 'If Pence were to become President for any reason, the government would be run by the Koch brothers—period. He's been their tool for years,' he said. Bannon is equally alarmed at the prospect of a Pence Presidency. He told me, 'I'm concerned he'd be a President that the Kochs would own.'… 'Trump thinks Pence is great,' Bannon told me. But, according to a longtime associate, Trump also likes to 'let Pence know who's boss.' A staff member from Trump's campaign recalls him mocking Pence's religiosity. He said that, when people met with Trump after stopping by Pence's office, Trump would ask them, 'Did Mike make you pray?' Two sources also recalled Trump needling Pence about his views on abortion and homosexuality. During a meeting with a legal scholar, Trump belittled Pence's determination to overturn Roe v. Wade. The legal scholar had said that, if the Supreme Court did so, many states would likely legalize abortion on their own. 'You see?' Trump asked Pence. 'You've wasted all this time and energy on it, and it's not going to end abortion anyway.' When the conversation turned to gay rights, Trump motioned toward Pence and joked, 'Don't ask that guy—he wants to hang them all!' There have been other evangelical Christians in the White House, including Carter and George W. Bush, but Pence's fundamentalism exceeds theirs…. At the White House, Pence has been hosting a Bible-study group for Cabinet officers, led by an evangelical pastor named Ralph Drollinger. In 2004, Drollinger, whose organization, Capitol Ministries, specializes in proselytizing to elected officials, stirred protests from female legislators in California, where he was then preaching, after he wrote, 'Women with children at home, who either serve in public office, or are employed on the outside, pursue a path that contradicts God's revealed design for them. It is a sin.' Drollinger describes Catholicism as 'a false religion,' calls homosexuality 'a sin,' and believes that a wife must 'submit' to her husband. Several Trump Cabinet officials have reportedly attended the Bible-study group, including DeVos, Pompeo, and Attorney General Jeff Sessions." See also, 5 Facts About Mike Pence's Close Ties to the Koch Brothers Not Included in Jane Mayer's Excellent New Yorker Article, Desmog, Scott Peterson from Checks and Balances Project, published on Friday, 20 October 2017.
Trump Falsely Claims Obama Didn't Contact Families of Fallen Troops, The New York Times, Mark Landler, Monday, 16 October 2017: "President Trump falsely asserted on Monday that his predecessor, Barack Obama, and other presidents did not contact the families of American troops killed in duty, drawing a swift, angry rebuke from several of Mr. Obama's former aides. Mr. Trump was responding to a question about why he had not spoken publicly about the killing of four Green Berets in an ambush in Niger two weeks ago when he made the assertion. Rather than answering the question, Mr. Trump said he had written personal letters to their families and planned to call them in the coming week. Then he pivoted to his predecessors. 'If you look at President Obama and other presidents, most of them didn't make calls,' Mr. Trump said during a news conference in the Rose Garden with the Senate majority leader, Mitch McConnell. 'A lot of them didn't make calls. I like to call when it's appropriate.' Mr. Trump's assertion belied a long record of meetings Mr. Obama held with the families of killed service people, as well as calls and letters, dating to the earliest days of his presidency. Before he decided to deploy 30,000 troops to Afghanistan, Mr. Obama traveled to Dover Air Force Base in Delaware to greet the coffins of troops. While Mr. Obama's former staff members have grown used to Mr. Trump's gibes about the 'failure' of the Affordable Care Act or the 'disastrous' Iran nuclear deal, they lashed out at his remarks on Monday with unusual bitterness. 'This is an outrageous and disrespectful lie even by Trump standards,' Benjamin J. Rhodes, a former deputy national security adviser to Mr. Obama, posted on Twitter. 'Also,' Mr. Rhodes added, 'Obama never attacked a Gold Star family.' That reference was to the public feud Mr. Trump began with the parents of a Muslim American soldier, Humayun Khan, who was killed in Iraq in 2004. The soldier's parents, Khizr and Ghazala Khan, appeared at the Democratic National Convention in 2016, where Mr. Khan criticized Mr. Trump." See also, Gregg Popovich, Coach of the San Antonio Spurs, Calls Trump 'A Soulless Coward' for His Comment That Obama Didn't Call the Families of Slain Soldiers, The Nation, Dave Zirin, Monday, 16 October 2017: "Many of us have … heard [coach Gregg Popovich] speak with great vexation and clarity about the direction of this country and the actions of Donald Trump, particularly on Trump's 'disgusting tenor and tone and all the comments that have been xenophobic, homophobic, racist, misogynistic.' But I have never heard this man more frustrated, more fed up, and more tense with anger than he was today. Coach Pop called me up after hearing the president's remarks explaining why he hadn't mentioned the four US soldiers killed in an ambush in Niger. Trump said, 'President Obama and other presidents, most of them didn't make calls, a lot of them didn't make calls. I like to call when it's appropriate, when I think I'm able to do it.'… He said, 'I want to say something, and please just let me talk, and please make sure this is on the record.' Here is what he said: 'I've been amazed and disappointed by so much of what this president had said, and his approach to running this country, which seems to be one of just a never ending divisiveness. But his comments today about those who have lost loved ones in times of war and his lies that previous presidents Obama and Bush never contacted their families are so beyond the pale, I almost don't have the words…. This man in the Oval Office is a soulless coward who thinks that he can only become large by belittling others. This has of course been a common practice of his, but to do it in this manner—and to lie about how previous presidents responded to the deaths of soldiers—is as low as it gets. We have a pathological liar in the White House, unfit intellectually, emotionally, and psychologically to hold this office, and the whole world knows it, especially those around him every day. The people who work with this president should be ashamed, because they know better than anyone just how unfit he is, and yet they choose to do nothing about it. This is their shame most of all.'" See also, 'Disrespectful lie': Anger grows over Trump's claims about past presidents and fallen troops, The Washington Post, Travis M. Andrews, Tuesday, 17 October 2017.
Trump's dumbfounding, expansive press conference with Senate Majority Leader Mitch McConnell of Kentucky, annotated, The Washington Post, Aaron Blake, Monday, 16 October 2017: "Trump took part in an extensive Q&A with reporters Monday in which he falsely accused his predecessors of not calling the families of fallen soldiers, suggested Puerto Rico shouldn't need food and water distributed by the military, and said he might rethink his drug czar nominee after a blockbuster Washington Post/60 Minutes report on the opioid epidemic. It was Trump's most extensive back-and-forth with reporters in months, and it was a lot to take in. [This article has] the full blow-by-blow, with … annotations." See also, During an Impromptu News Conference, Trump and Senate Majority Leader Mitch McConnell Strive for Comity Amid Rising Tensions, The New York Times, Michael D. Shear and Sheryl Gay Stolberg, Monday, 16 October 2017: "At a news conference projecting Republican unity, President Trump spoke about four Green Berets killed in Niger and made false claims that his predecessors did not call the families of fallen soldiers. Trump and Senator Mitch McConnell, the Republican leader, tried to convey a sense of harmony on Monday after months of bitter, private feuding that threatened to undermine their party's legislative push in the coming weeks to enact a sweeping tax cut. In an impromptu, 45-minute Rose Garden news conference after the men met for lunch at the White House, Mr. Trump and Mr. McConnell both put on a display of awkward camaraderie, as the president went on volubly, fielding question after question as the senator fidgeted and spoke only occasionally. Through it all, they tried to wave aside reports of a disintegrating relationship that had included the president's repeated use of tweets to publicly disparage Mr. McConnell's legislative leadership."
Trump declines to express confidence in his drug czar nominee Tom Marino (Republican-Pennsylvania) in wake of Washington Post/60 Minutes investigation that revealed Marino helped steer legislation making it harder to act against giant drug companies, The Washington Post, Ed O'Keefe, Scott Higham, and Lenny Bernstein, Monday, 16 October 2017: "President Trump said Monday that he will declare a national emergency next week to address the opioid epidemic and declined to express confidence in Rep. Tom Marino (R-Pa.), his nominee for drug czar, in the wake of revelations that the lawmaker helped steer legislation making it harder to act against giant drug companies. Trump's remarks came amid widespread reaction across the political spectrum to a Washington Post/60 Minutes investigation that explained how Marino helped guide the legislation, which sailed through Congress last year with virtually no opposition. Trump said 'we're going to be looking into' the investigation, while many Democrats and at least one Republican called for modification or outright repeal of the law. Democrats also urged Trump to drop Marino as his pick to lead the Office of National Drug Control Policy." See also, Why the Washington Post/60 Minutes investigation into Congress's ties to the drug industry has Washington's attention, The Washington Post, Amber Phillips, Monday, 16 October 2017.
How Anti-Trump Psychiatrists Are Mobilizing Behind the Twenty-Fifth Amendment to the Constitution That Provides That the Vice-President and a Majority of the Cabinet–or, Alternatively, a Congressionally Appointed Body–Can Determine That the President is 'Unable to Discharge the Powers and Duties of his Office' and Remove Him, The New Yorker, Jeannie Suk Gersen, Monday, 16 October 2017: "On October 8th, the outgoing Republican senator Bob Corker sent a tweet calling the White House 'an adult day care center.' Corker then told the Times that President Trump's recklessness could set the nation 'on the path to World War III'; he said that most Senate Republicans shared his concerns, as should 'anyone who cares about our nation.' Days later, Gabriel Sherman reported in Vanity Fair on the crisis-level discussions among Trump's aides about how to contain a President who they fear is 'unstable' and 'unraveling.' According to Sherman's reporting, the former chief strategist Steve Bannon warned Trump several months ago that 'the risk to his presidency wasn't impeachment, but the 25th Amendment.' That Amendment to the Constitution provides that the Vice-President and a majority of the Cabinet—or, alternatively, a congressionally appointed body—can determine that the President is 'unable to discharge the powers and duties of his office' and remove him. The removal of Trump using the Twenty-fifth Amendment is the aim of a newly launched social movement composed of mental-health professionals. The group, called Duty to Warn, claims that Donald Trump 'suffers from an incurable malignant narcissism that makes him incapable of carrying out his presidential duties and poses a danger to the nation.' On Saturday, the organization held coördinated kickoff events in fourteen cities, where mental-health experts spoke out about Trump's dangerousness and, in several, took to the streets in organized funereal marches, complete with drum corps."
Then-Secretary of Homeland Security John Kelly Ordered ICE (Immigration and Customs Enforcement) Officials to Portray Immigrants as Criminals in Order to Justify Raids, The Intercept, Alice Speri, Monday, 16 October 2017: "A directive to immigration officials across the country to try to portray undocumented immigrants swept up in mass raids as criminals came directly from then-Secretary of Homeland Security John Kelly, The Intercept has learned. Earlier this month, The Intercept published a cache of internal emails exchanged between Immigration and Customs Enforcement officials in Texas in February, while the first mass raids of the Trump administration were underway. The redacted emails, obtained through a Freedom of Information Act request by students at Vanderbilt University Law School, show that while hundreds of undocumented immigrants were rounded up across the country, DHS officials tried — and largely failed — to engineer a narrative that would substantiate the administration's claims that the raids were motivated by public safety concerns. In the emails, local ICE officials are ordered to come up with 'three egregious cases' of apprehended criminals to highlight to the media. The February raids ­— the first in an ongoing series under this administration — led to 680 arrests nationwide, including arrests of dozens of individuals who had no criminal history. In Austin, Texas, where 51 people were arrested, the majority of those arrested had no criminal record…. On February 10, as the raids kicked off, an ICE executive in Washington sent a directive to the agency's chiefs of staff around the country. 'Please put together a white paper covering the three most egregious cases,' for each location, the acting chief of staff of ICE's Enforcement and Removal Operations wrote in the email. 'If a location has only one egregious case — then include an extra egregious case from another city.' As a reader of The Intercept pointed out, the email's subject line — 'Due Tonight for S1 – URGENT' — meant that the request had been made by the secretary of Homeland Security himself, referred to as 'S1' in department shorthand."
The White House Says It Doesn't Keep a List of Mar-a-Lago Visitors. Experts and Visitors Are Skeptical. ProPublica, Leora Smith and Derek Kravitz, Monday, 16 October 2017: "Last month, the Trump administration said it could not comply with a court order to disclose the names of people who met with the president at Mar-a-Lago in part because they do 'not maintain any system for keeping track' of them. In response to a lawsuit filed by the nonprofit Citizens for Responsibility and Ethics in Washington, or CREW, seeking to make the records public, Department of Justice lawyers insisted 'the Secret Service does not maintain any "visitor logs" at Mar-a-Lago.' But seven Mar-a-Lago members and their guests told ProPublica that uniformed officers, who appear to be Secret Service, stand at the doors of the resort on weekends when the president is there, and hold lists of people approved for access."
Fusion GPS, the Firm Tied to the Trump Dossier, Is Objecting to Subpoenas Issued by the House Intelligence Committee, Bloomberg Politics, Billy House, Monday, 16 October 2017: "A firm that helped produce a salacious opposition-research dossier that said President Donald Trump's campaign colluded with Russians is objecting to subpoenas issued by the House Intelligence Committee. Joshua Levy, a lawyer for the firm, Fusion GPS, said in a letter Monday the subpoenas violate the Constitution's First Amendment and would 'chill' those running for office from conducting opposition research in an election. He also questioned whether Republican panel Chairman Devin Nunes of California was authorized by his committee colleagues to issue them. 'His subpoenas are a clear abuse of power: They are designed to obfuscate the facts and conjure up rank conspiracy theories at the behest of the president and his most obsequious allies in Congress,' Levy said in a statement. The subpoenas seek information on the creation of the dossier, written mostly by former British spy Christopher Steele. The 35-page document included unverified allegations about Trump, including collusion with Russia and compromising information about the president. Trump has denied the allegations."
Republican Senator John McCain of Arizona condemns 'half baked, spurious nationalism' in clear shot at Trump, The Washington Post, Paul Kane, Monday, 16 October 2017: "An emotional Sen. John McCain (R-Ariz.) launched a thinly veiled critique of President Trump's global stewardship Monday night, using a notable award ceremony to condemn 'people who would rather find scapegoats than solve problems.' McCain said that 'some half-baked, spurious nationalism' should be considered 'as unpatriotic as an attachment to any other tired dogma of the past that Americans consigned to the ash heap of history.'"
Tuesday, 17 October 2017, Day 271:
Federal Judge Derrick K. Watson in Hawaii Temporarily Halts Third Version of Trump's Travel Ban, The New York Times, Vivian Yee, Tuesday, 17 October 2017: "President Trump's attempts to block travelers from a handful of countries — most of them predominantly Muslim — from coming to the United States hit another legal snag on Tuesday, when a federal judge in Hawaii issued a nationwide order freezing most of Mr. Trump's third travel ban the day before it was to take effect. At least for now, the judge's order will prevent the Trump administration from stopping almost all travel to the United States indefinitely from most of the countries named in the ban. A federal judge in Maryland issued a similar order on Wednesday morning. The ban, now in its third iteration, was one of Mr. Trump's earliest and most controversial decisions after taking office in January, and it has also been one of the most legally troubled. Both previous versions were ordered halted by federal district judges who said they violated the Constitution or exceeded the president's authority, and those orders were upheld on appeal…. The third travel ban, Judge Watson wrote on Tuesday, 'suffers from precisely the same maladies as its predecessor.' Among those flaws, he wrote, was that the ban 'plainly discriminates based on nationality' in a way that undercut 'the founding principles of this Nation,' and that the government had not shown that the United States' national interests would be harmed by admitting travelers from the affected countries…. The third version of the ban went further than the original, imposing permanent restrictions on travel instead of the original 90-day suspensions. Most citizens of Iran, Libya, Syria, Yemen, Somalia, Chad and North Korea, as well as certain Venezuelan government officials and their families, were to be excluded from entering the United States at all, while citizens of Iraq were to face extra barriers to entry. The ban was scheduled to go into effect on Wednesday. Judge Watson's order blocks the administration from shutting the country's doors to people from Chad, Iran, Libya, Syria, Yemen and Somalia. It does not prevent the administration from barring North Koreans or Venezuelans or from subjecting Iraqis to stricter scrutiny. A similar order was handed down on Wednesday by Judge Theodore D. Chuang of Federal District Court in Greenbelt, Md. Judge Chuang also had ruled against the original travel ban." See also, Federal judge blocks Trump's third travel ban, The Washington Post, Matt Zapotosky, Tuesday, 17 October 2017.
Trump says drug czar nominee Tom Marino is withdrawing after Washington Post/60 Minutes investigation, The Washington Post, Anne Gearan, Lenny Bernstein, Scott Higham, and Ed O'Keefe, Tuesday, 17 October 2017: "President Trump on Tuesday said his nominee to be the nation's drug czar is withdrawing from consideration for the job — a move that comes in the wake of a Washington Post/'60 Minutes"'investigation detailing how the lawmaker helped steer legislation through Congress that weakened the Drug Enforcement Administration's ability to go after drug distributors, even as opioid-related deaths continue to rise. On Monday, following the report, Democrats called on Trump to quickly discard Rep. Tom Marino (R-Pa.), who was nominated in September to lead the Office of National Drug Control Policy. 'Rep.Tom Marino has informed me that he is withdrawing his name from consideration as drug czar,' Trump said in a Tuesday morning tweet. 'Tom is a fine man and a great Congressman!' Trump declined to express support for Marino Monday when asked about his nominee during a news conference, saying, 'we're going to be looking into' the Post/'60 Minutes' report. Many Democrats and at least one Republican have called for modification or outright repeal of the law the investigation showed was the result of a targeted lobbying campaign by the drug distribution industry."
Senators Patty Murray (Democrat of Washington)and Lamar Alexander (Republican of Tennessee) Strike a Deal on Health Insurance Subsidies That Trump Cut Off, The New York Times, Thomas Kaplan and Robert Pear, Tuesday, 17 October 2017: "Two leading senators, hoping to stabilize teetering health insurance markets under the Affordable Care Act, reached a bipartisan deal on Tuesday to fund critical subsidies to insurers that President Trump moved just days ago to cut off. At the White House, virtually as the deal was being announced, Mr. Trump voiced support for it while insisting that he would try again to repeal President Barack Obama's signature health law. The plan by the senators, Lamar Alexander, Republican of Tennessee, and Patty Murray, Democrat of Washington, would fund the subsidies for two years, a step that would provide at least short-term certainty to insurers. The subsidies, known as cost-sharing reduction payments, reimburse insurance companies for lowering deductibles, co-payments and other out-of-pocket costs for low-income customers. Without them, insurance companies said, premiums for many customers purchasing plans under the Affordable Care Act would shoot up, and with profits squeezed, some of the companies would probably leave the market…. Passage of the deal negotiated by Mr. Alexander and Ms. Murray is still far from assured. "
Trump's former press secretary Sean Spicer met with special counsel Robert Mueller's team, Politico, Annie Karni and Josh Dawsey, Tuesday, 17 October 2017: "President Donald Trump's former press secretary Sean Spicer met with special counsel Robert Mueller's team on Monday for an interview that lasted much of the day, according to multiple people familiar with the meeting. During his sitdown, Spicer was grilled about the firing of former FBI director James Comey and his statements regarding the firing, as well as about Trump's meetings with Russian officials including one with Foreign Minister Sergei Lavrov in the Oval Office, one person familiar with the meeting said…. Spicer's interview has long been expected as part of Mueller's ongoing and widening investigation into Russia's potential interference in the 2016 presidential election. Before joining the Trump administration, Spicer served as press secretary to the Republican National Committee, and then worked out of Trump Tower during the end of the general election campaign and during the transition, as part of the Republican nominee's team. Mueller's team has been tight-lipped about its process. But Spicer's Monday meeting shows that Mueller is starting to ramp up interviews with current and former Trump administration officials. Former chief of staff Reince Priebus met with Mueller last Friday."
Wednesday, 18 October 2017, Day 272:
Congresswoman Federica S. Wilson (Democrat-Florida) on Trump: You Don't Say to a Grieving Widow, 'I guess he knew what he was signing up for, but it still hurts,' The New York Times, Yamiche Alcindor, Wednesday, 18 October 2017: "The call came about 3:30 p.m. on Tuesday as a limousine carrying Myeshia Johnson and her two children, ages two and six, sat at Miami International Airport waiting for the transport plane carrying the body of her husband, Army Sergeant La David T. Johnson, to arrive. As President Trump spoke for three to five minutes, Ms. Johnson, 24, who is six months pregnant, wept openly, her body frozen with emotion, according to Representative Frederica S. Wilson, Democrat of Florida who accompanied the young widow. 'Myeshia, the entire time, was in a ball, rolled up almost like in a fetal position crying,' Ms. Wilson said on Wednesday. 'What he said was, "I guess he knew what he was signing up for but it still hurts." That's how he said it.' Ms. Wilson offered a harsh critique of the president's words about the soldier's death in an ambush in Niger, which she said were not comforting. 'So in other words, when you sign up when you go into the military, you are really signing up to die,' she said of the president's comments. 'That is not what you say to a grieving widow, a woman who just learned that her husband cannot have an open casket funeral. In fact, she will probably not even be able to see his body.'" See also, Trump's Condolence Call to Soldier's Widow Ignites an Imbroglio, The New York Times, Mark Landler and Yamiche Alcindor, Wednesday, 18 October 2017: "President Trump's condolence call to the widow of a slain soldier exploded into a vicious row that swamped the White House on Wednesday, with the soldier's grieving mother accusing the president of disrespecting her family and a defiant Mr. Trump complaining that his words had been cynically twisted for political purposes. The back-and-forth made a furious spectacle of what is, at the best of times, one of the most emotionally wrenching contacts between the commander in chief and a bereaved citizen. It overshadowed any talk of Mr. Trump's legislative priorities and instead recalled his history of feuding with military families or even, as in the case of Senator John McCain, a war hero. Twelve days after four Americans were killed in an Oct. 4 ambush in Niger, the president called the widow of Sgt. La David T. Johnson, who was among the slain, and said that her husband 'knew what he signed up for,' referring to the soldier only as 'your guy,' according to Sergeant Johnson's mother and a Democratic congresswoman, who both listened to the call. Mr. Trump angrily disputed that account, insisting that he 'had a very nice conversation with the woman, with the wife, who sounded like a lovely woman.' The White House accused the congresswoman, Frederica S. Wilson of Florida, of politicizing a sacred ritual after Mr. Trump initially said she 'fabricated' it. It was, to a great extent, a self-inflicted wound. Mr. Trump opened the issue on Monday when he deflected a question about why he had not spoken publicly about the deaths of the four soldiers by falsely accusing his predecessor, President Barack Obama, of not contacting the families of fallen troops." See also, Fallen soldier's mother says 'Trump did disrespect my son,' The Washington Post, Anne Gearan and Kristine Phillips, Wednesday, 18 October 2017: "The mother of a soldier killed in an ambush in Africa said Wednesday that President Trump 'did disrespect my son' with remarks in a condolence telephone call. Sgt. La David T. Johnson's mother, Cowanda Jones-Johnson, told The Washington Post that she was present during the call from the White House on Tuesday to Johnson's widow, Myeshia Johnson. She also stood by an account of the call from Rep. Frederica S. Wilson (D-Fla.) that Trump told Myeshia Johnson that her husband 'must have known what he signed up for.'" See also, Twelve days of silence, then a swipe at Obama: How Trump handled the death of four soldiers who died in Niger, The Washington Post, Philip Rucker and Dan Lamothe, Wednesday, 18 October 2017.
A federal judge in Maryland is the second judge to rule against Trump's latest entry ban, saying Trump's own words show it was aimed at Muslims, The Washington Post, Matt Zapotosky, Wednesday, 18 October 2017: "A federal judge in Maryland early Wednesday issued a second halt on the latest version of President Trump's entry ban, asserting that the president's own comments on the campaign trail and on Twitter convinced him that the directive was akin to an unconstitutional ban on Muslims. U.S. District Judge Theodore D. Chuang issued a somewhat-less-complete halt on the ban than his counterpart in Hawaii did a day earlier. Chuang blocked the administration only from enforcing the directive on those with a 'bona fide' relationship with a person or entity in the United States, such as family members or some type of professional or other engagement in the United States. But in some ways, Chuang's ruling was more personally cutting to Trump, as he said the president's own words cast his latest attempt to impose an entry blockade as the 'inextricable re-animation of the twice-enjoined Muslim ban.'"
Attorney General Jeff Sessions tells the Senate Judiciary Committee that he will not discuss his conversations with Trump about the firing of F.B.I. director James Comey or about Russia, The Washington Post, Matt Zapotosky, Sari Horwitz, and Devlin Barrett, Wednesday, 18 October 2017: "Attorney General Jeff Sessions repeatedly insisted Wednesday that his private talks with President Trump were off-limits to lawmakers — infuriating Democrats who for months have sought details of how the FBI director was fired amid a probe into Russia's election interference. During a contentious five-hour oversight hearing before the Senate Judiciary Committee, Democratic senators peppered the nation's top law enforcement officer with questions on former FBI director James B. Comey, Trump, and the ongoing investigation into possible coordination between the Trump campaign and Russia during the 2016 presidential race. But for the most part, Sessions declined to offer any new details about those matters…. At one point, Sen. Amy Klobuchar (D-Minn.) asked Sessions if he could commit to not putting reporters in jail for doing their jobs, a reference to the president's attacks against the media and the many leak investigations the Justice Department is conducting. 'I don't know that I can make a blanket commitment to that effect, but I would say this: We have not taken any aggressive action against the media at this point,' Sessions said. He added: 'We always try to find an alternative way, as you probably know, Senator Klobuchar, to directly confronting a media person, but that's not a total blanket protection.'" See also, Attorney General Jeff Sessions Refused to Discuss His Conversations With Trump About James Comey or Russia When He Met With the Senate Judiciary Committee, The New York Times, Charlie Savage and Nicholas Fandos, Wednesday, 18 October 2017.
Trump suggests former FBI director James Comey prematurely exonerated Clinton, but investigators say the probe was largely complete, The Washington Post, Anne Gearan, Wednesday, 18 October 2017: "President Trump suggested Wednesday that former FBI director James B. Comey had intended to spare Democrat Hillary Clinton from prosecution 'long before investigation was complete' into her government email practices. In a pair of early-morning Twitter messages, Trump referred to a recently released FBI email that indicates a draft of a Comey statement about the investigation was circulating among aides in May last year, two months before Comey announced the end of the investigation and his decision not to seek charges. [Trump tweeted,] 'Wow, FBI confirms report that James Comey drafted letter exonerating Crooked Hillary Clinton long before investigation was complete. Many people not interviewed, including Clinton herself. Comey stated under oath that he didn't do this-obviously a fix? Where is Justice Dept?' The FBI posted the document to its 'Vault' Freedom of Information Act reading room on Monday. The unclassified document titled 'Drafts of Director Comey's July 5, 2016 Statement Regarding Email Server Investigation Part 01 of 01' includes part of an email message from Comey's chief of staff James Rybicki, who forwarded an email from Comey asking for 'any comments on this statement so we may roll it into a master doc for discussion with the Director at a future date.' The draft statement itself is redacted, as is nearly everything else in the five-page document. The draft statement was written before investigators had interviewed several witnesses, including Clinton. But it was reported at the time by The Washington Post and other news outlets that by early May, investigators had done the bulk of their investigative work and did not expect to file criminal charges in connection with the email server investigation. Comey announced the closure of the investigation in July, days after Clinton's FBI interview. At issue was the security and handling of classified material on Clinton's home-based email server, which she used during her tenure as secretary of state from 2009 to 2013."
Trump Pulls Back His Support of the Senate Deal to Fund Health Insurance Subsidies, The New York Times, Thomas Kaplan and Robert Pear, Wednesday, 18 October 2017: "President Trump on Wednesday backed away from his endorsement of a bipartisan Senate proposal to stabilize health insurance markets, throwing the legislative effort into doubt even as the chief architect of the deal predicted that it would become law before the end of the year. The latest actions by the White House confused Republicans on Capitol Hill and irked Democrats — but in the end, their effect was not clear. The effort to calm roiled insurance markets appears destined for a showdown in December, when supporters of the compromise, drafted by Senators Lamar Alexander, Republican of Tennessee, and Patty Murray, Democrat of Washington, will have the most leverage. The mixed signals began Tuesday, when Mr. Trump appeared to give his blessing to the deal to restore subsidies to health insurers that he said days before he would cut off. Mr. Alexander and Ms. Murray agreed on legislation that would continue federal payments to insurance companies through 2019 to reimburse them for discounts that they are required to provide to millions of low-income people who have coverage under the Affordable Care Act, popularly known as Obamacare. On Wednesday, the White House sent a different message. [Trump tweeted] 'I am supportive of Lamar as a person & also of the process, but I can never support bailing out ins co's who have made a fortune w/ O'Care.'" See also, Trump appears to back away from bipartisan health-care deal, The Washington Post, Juliet Eilperin and Sean Sullivan, Wednesday, 18 October 2017.
U.S. judge orders the Trump administration to allow abortion for an undocumented teen, The Washington Post, Maria Sacchetti, Wednesday, 18 October 2017: "A federal judge on Wednesday ordered the U.S. government to allow an undocumented immigrant teenager in its custody to have an abortion and said she was 'astounded' that the Trump administration was trying to block the procedure. Lawyers for the American Civil Liberties Union, which represents the pregnant teen, cheered the judge's ruling as a major victory for abortion and immigrant rights. 'We never should have had to fight this in the first place,' said Brigitte Amiri, a senior ACLU staff attorney who argued the case on Wednesday. 'It should never have been something that we needed to go to court over.' Late Wednesday, however, the Justice Department appealed the case, asking the U.S. Court of Appeals for the D.C. Circuit to stay District Judge Tanya Chutkan's ruling."
Rigged: How Voter Suppression Threw Wisconsin to Trump and Possibly Handed Him the Whole Election, Mother Jones, Ari Berman, online on Wednesday, 18 October 2017; in the November/December 2017 print issue. "Clinton's stunning loss in Wisconsin was blamed on her failure to campaign in the state, and the depressed turnout was attributed to a lack of enthusiasm for either candidate. 'Perhaps the biggest drags on voter turnout in Milwaukee, as in the rest of the country, were the candidates themselves,' Sabrina Tavernise of the New York Times wrote in a post-election dispatch that typified this line of analysis. 'To some, it was like having to choose between broccoli and liver.' The impact of Wisconsin's voter ID law received almost no attention. When it did, it was often dismissive. Two days after the election, Talking Points Memo ran a piece by University of California-Irvine law professor Rick Hasen under the headline 'Democrats Blame "Voter Suppression" for Clinton Loss at Their Peril.' Wisconsin Gov. Scott Walker said it was "'a load of crap' to claim that the voter ID law had led to lower turnout. When Clinton, in an interview with New York magazine, said her loss was 'aided and abetted by the suppression of the vote, particularly in Wisconsin,' the Washington Examiner responded, 'Hillary Clinton Blames Voter Suppression for Losing a State She Didn't Visit Once During the Election.' As the months went on, pundits on the right and left turned Clinton's loss into a case study for her campaign's incompetence and the Democratic Party's broader abandonment of the white working class. Voter suppression efforts were practically ignored, when they weren't mocked…. An analysis by Media Matters for America found that only 8.9 percent of TV news segments on voting rights from July 2016 to June 2017 'discussed the impact voter suppression laws had on the 2016 election,' while more than 70 percent 'were about Trump's false claims of voter fraud and noncitizen voting.' During the 2016 campaign, there were 25 presidential debates but not a single question about voter suppression. The media has spent countless hours interviewing Trump voters but almost no time reporting on disenfranchised voters …."
The National Football League doesn't alter its national anthem policy, but NFL Commissioner Roger Goodell says, 'We believe everyone should stand,' The Washington Post, Mark Maske, Wednesday, 18 October 2017: "NFL owners ended two days of meetings here Wednesday without enacting a measure that would require players to stand for the national anthem before games. NFL Commissioner Roger Goodell and some of the owners reiterated after the meeting that the league believes its players should stand for the anthem. But the owners did not implement a rule change mandating that. 'I think most of us believe that attempting to force the players to do something that they don't want to do is not going to be effective in the long run,' New York Giants co-owner John Mara said. 'I think the better policy going forward is to try to have dialogue with them and try to show them that we're willing to work with them on some of these issues that all of us are concerned about. That's been my philosophy with my team, and I think almost every other owner feels the same.' The league has been under intense criticism by President Trump and some fans because of protests by players who have refused to stand during the anthem. 'We believe everyone should stand for the national anthem,' Goodell said. 'That's an important part of our policy. It's also an important part of our game that we all take great pride in. And it's also important for us to honor our flag and our country, and we think our fans expect us to do that.'"
Democrats press Representative Trey Gowdy, the Republican chair of the House oversight committee, to subpoena the White House for documents related to former national security adviser Michael Flynn, Politico, Kyle Cheney, Wednesday, 18 October 2017: "Democrats pressed Wednesday for Rep. Trey Gowdy — the Republican chairman of the powerful House oversight committee — to subpoena the White House for documents related to former national security adviser Michael Flynn. Flynn has faced questions about payments from foreign governments and business interests that he failed to disclose while he sought a security clearance and helped shape the Trump administration's foreign policy plans. He resigned in February, just weeks after President Donald Trump's inauguration and amid reports that he lied about the nature of contacts with Russia's then-Ambassador Sergey Kislyak. But the White House spurned bipartisan requests for details about Flynn's background by the oversight committee in March, when the panel was chaired by then-Rep. Jason Chaffetz (R-Utah). Now, the committee's Democrats, led by ranking member Rep. Elijah Cummings (D-Md.), are asking Gowdy to force the issue. '[T]he White House has been openly defying this Committee's bipartisan request for documents regarding General Flynn for months without any assertion of privilege of any kind,' the Democrats wrote in a 10-page letter to Gowdy sent Wednesday morning. 'We believe that this paper trail must be pursued to answer the gravest questions of all — did General Flynn seek to change the course of our country's national security to benefit the private interests he previously promoted?' they wrote. Gowdy stopped short of endorsing the Democrats' request but, in a separate letter, passed along their concerns to Deputy Attorney General Rod Rosenstein and to Robert Mueller, the special counsel investigating whether any Trump associates may have aided the 2016 effort by Russia to influence the presidential election. 'Much of what is sought by my Democratic colleagues — if properly investigated, charged and proven beyond a reasonable doubt — would carry criminal penalties,' Gowdy wrote. 'Congress does not, and cannot, prosecute crimes.'"
Former Trump campaign manager Corey Lewandowski huddled with Senate Intelligence Committee investigators on Wednesday, The Washington Post, Karoun Demirjian, Wednesday, 18 October 2017: "Former Trump campaign manager Corey Lewandowski huddled with Senate Intelligence Committee investigators for more than three hours Wednesday, according to a person familiar with the matter. Lewandowski is one of several Trump campaign officials whom the Senate Intelligence Committee has interviewed in recent months as part of its probe into Russian meddling in the 2016 U.S. presidential elections and allegations that the Trump campaign colluded with Russian officials. Committee staffers have also interviewed Trump's senior adviser and son-in-law, Jared Kushner, and Paul Manafort, who succeeded Lewandowski as Trump's campaign manager. Trump fired the combative Lewandowski in June 2016 after turf battles with other members of the then-candidate's inner circle. As campaign manager, Lewandowski was looped in on a Trump campaign staffer's efforts to broker a meeting between Trump and Russian President Vladi­mir Putin, though it is unclear whether Lewandowski played a role in the planning. Even after his official departure, Lewandowski maintained close ties with the campaign and was on the campaign payroll as recently as August of last year [2016]."
Trump Campaign Staffers, Including Kellyanne Conway and Donald Trump Jr., Pushed Russian Propaganda on Twitter Days Before the Election, Daily Beast, Betsy Woodruff, Ben Collins, Kevin Poulsen, and Spencer Ackerman, Wednesday, 18 October 2017: "Some of the Trump campaign's most prominent names and supporters, including Trump's campaign manager, digital director, and son, pushed tweets from professional trolls paid by the Russian government in the heat of the 2016 election campaign. The Twitter account @Ten_GOP, which called itself the 'Unofficial Twitter account of Tennessee Republicans,' was operated from the Kremlin-backed 'Russian troll farm,' or Internet Research Agency, a source familiar with the account confirmed with The Daily Beast. The account's origins in the Internet Research Agency were originally reported by the independent Russian news outlet RBC. @Ten_GOP was created on Nov. 19, 2015, and accumulated over 100 thousand followers before Twitter shut it down. The Daily Beast independently confirmed the reasons for @Ten_GOP's account termination. The discovery of the now-unavailable tweets presents the first evidence that several members of the Trump campaign pushed covert Russian propaganda on social media in the run-up to the 2016 election." See also, Michael Flynn, Nicki Minaj, and others shared content from what claimed to be a Tennessee Republican Twitter account. But it wasn't real. It was Russian. The Washington Post, Craig Timberg, Elizabeth Dwoskin, and Adam Entous, Wednesday, 18 October 2017.
Thursday, 19 October 2017, Day 273:
Senate Approves Budget Blueprint That Smooths Path Toward Tax Cut, The New York Times, Thomas Kaplan, Thursday, 19 October 2017: "The Senate took a significant step toward rewriting the tax code on Thursday night with the passage of a budget blueprint that would protect a $1.5 trillion tax cut from a Democratic filibuster. The budget resolution could also pave the way for opening up the Arctic National Wildlife Refuge in Alaska to oil exploration by ensuring that drilling legislation can pass with only Republican votes. Despite having full control of the government, Republicans have so far been unable to produce a marquee legislative achievement in the first year of President Trump's tenure, putting even more pressure on lawmakers to succeed in passing a tax bill. The budget's passage could keep Republicans on track to approve a tax package late this year or early in 2018. As early as next week, the House plans to take up the budget blueprint that the Senate approved on Thursday by a 51 to 49 vote. Doing so would allow for the tax overhaul to move ahead quickly." See also, Senate approves budget in crucial step forward for Republican tax cuts, removing the need for support from Democratic senators, The Washington Post, Elise Viebeck, published on Friday, 20 October 2017.
Senate votes to raise revenue by drilling in the Arctic National Wildlife Refuge, The Washington Post, Juliet Eilperin, Thursday, 19 October 2017: "The Senate rejected an amendment Thursday that sought to block a key panel from raising revenue through drilling in Alaska's Arctic National Wildlife Refuge, a move that could make it easier for future oil and gas drilling to take place there. Sen. Maria Cantwell (Wash.), the top Democrat on the Energy and Natural Resources Committee, offered a budget amendment that would have removed instructions to the panel to raise an additional $1 billion through federal leasing. It failed 48 to 52 on a largely party-line vote, with only Sen. Susan Collins (R-Maine) and Joe Manchin (W.Va.) breaking ranks. Collins voted in favor of Cantwell's amendment, while Manchin opposed it. The vote, which came before the Senate approved Republicans' proposed budget, represented a victory for the GOP and a defeat for environmentalists. The Trump administration is quietly moving to spur energy exploration in the refuge for the first time in more than 30 years by considering whether to allow seismic testing there, but only Congress can determine whether oil and gas drilling can take place within its 19.6 million acres."
Kathleen Hartnett White, Trump's pick to head the White House Council on Environmental Quality, once called belief in global warming a 'kind of paganism' for 'secular elites,' CNN Politics, Andrew Kaczynski, Thursday, 19 October 2017: "President Donald Trump's nominee to be the White House senior adviser for environmental policy in 2016 described the belief in 'global warming' as a 'kind of paganism' for 'secular elites.' Trump last week nominated Kathleen Hartnett White, who previously led the Texas Commision on Environmental Quality, to head the White House Council on Environmental Quality, a post that requires Senate confirmation. Hartnett White, currently a senior fellow at the conservative think tank Texas Public Policy Foundation, has long expressed skepticism about established climate science and once dismissed the idea that carbon dioxide is a pollutant, calling it 'the gas of life on this planet.' As head of the Council on Environmental Quality, Hartnett White would oversee environmental and energy policies across the government."
CIA director Mike Pompeo says the intelligence agencies concluded Russia did not affect the outcome of the 2016 presidential election. That's not true. The Washington Post, Greg Miller, Thursday, 19 October 2017: "CIA Director Mike Pompeo declared Thursday that U.S. intelligence agencies determined that Russia's interference in the 2016 American presidential election did not alter the outcome, a statement that distorted spy agency findings. 'The intelligence community's assessment is that the Russian meddling that took place did not affect the outcome of the election,' Pompeo said at a security conference in Washington. His comment suggested — falsely — that a report released by U.S. intelligence agencies in January [2017] had ruled out any impact that could be attributed to a covert Russian interference campaign that involved leaks of tens of thousands of stolen emails, the flooding of social media sites with false claims and the purchase of ads on Facebook. A report compiled by the CIA and other agencies described that Russian operation as unprecedented in its scale and concluded that Moscow's goals were to undermine public faith in the U.S. democratic process and help elect Donald Trump. But the report reached no conclusions about whether that interference had altered the outcome — an issue that U.S. intelligence officials made clear was considered beyond the scope of their inquiry."
White House Chief of Staff John Kelly Delivers a Fervent Defense of Trump's Call to Soldier's Widow, The New York Times, Michael D. Shear, Thursday, 19 October 2017: "John F. Kelly, the White House chief of staff, delivered a searing, personal defense of President Trump's phone call this week to the widow of a slain Army soldier, describing on Thursday the trauma of learning about his own son's death in Afghanistan and calling the criticism of Mr. Trump's condolences unfair. In a public relations mission that was part emotional catharsis and part political attack, Mr. Kelly lashed out at Representative Frederica S. Wilson, Democrat of Florida, for publicizing the call between Mr. Trump and Myeshia Johnson, whose husband, Sgt. La David T. Johnson, was one of four American soldiers killed in an Oct. 4 ambush in Niger. Mr. Kelly accused Ms. Wilson — who was in a car with Ms. Johnson when Mr. Trump called and is a longtime family friend — of being a publicity-seeking opportunist. He said that the congresswoman's willingness to breach the confidentiality of Mr. Trump's words is evidence of a broader decline in the values of an American society that no longer treats women, religion, 'life' or Gold Star families as sacred…. 'When I was a kid growing up, a lot of things were sacred in our country,' Mr. Kelly said. 'Women were sacred, looked upon with great honor. That's obviously not the case anymore as we see from recent cases. Life, the dignity of life, is sacred. That's gone. Religion, that seems to be gone as well. Gold Star families, I think that left in the convention over the summer.' Mr. Kelly did not explain his critique or say whether he was referring to Khizr Khan, the Gold Star father who embraced politics by speaking on behalf of Hillary Clinton last year at the Democratic National Convention. Nor did he acknowledge the irony in his comments. Many people accused Mr. Trump of failing to respect Gold Star families by attacking Mr. Khan. And Mr. Trump's behavior toward women in an 'Access Hollywood' tape was seen by many as a failure to respect women." [In the 'Access Hollywood' tape Trump says he can do whatever he wants with women because he is famous. 'Grab them by the pussy. You can do anything.'] See also, John Kelly, Trump's chief of staff whose son died in combat, defends Trump's call to Gold Star widow, The Washington Post, Anne Gearan, Philip Rucker, and John Wagner, Thursday, 19 October 2017: "White House Chief of Staff John F. Kelly on Thursday unequivocally defended President Trump's calls to the families of four fallen soldiers, using his credibility as a retired general who lost a son on the battlefield to try to help his boss contain a public relations crisis…. What Kelly did not acknowledge was that it was Trump who initiated that public discussion. Asked by a reporter Monday why he had been publicly silent about the Niger ambush for 12 days, Trump claimed to have called all Gold Star families during his tenure and immediately politicized the issue by falsely accusing former president Barack Obama and other predecessors of doing so rarely or never. At the time of that news conference, Trump had yet to call any relatives of the soldiers killed in Niger…. The 67-year-old retired Marine Corps general also sought to claim the moral high ground by deploring the degradation of modern American society. When he was growing up, he said, women, religion and the dignity of life were sacred. Now, he said, they no longer are. There was evident irony in Kelly's making that particular point in defense of Trump, whose presidential campaign last year was marked by name-calling, harsh rhetoric about Muslims, Mexicans and other minorities, and allegations of sexual misconduct by more than a dozen women. The appearance was an attempt to tamp down a self-created and ballooning controversy over Trump's contacts with the families of fallen soldiers. The Washington Post on Wednesday identified at least a half-dozen Gold Star families who were not called by Trump as he had claimed and reported that Trump had promised one grieving father $25,000 in June but had never sent a check; the White House said it was sent this week after The Post asked about the case…. Kelly said Trump's message to Johnson was: 'He knew what he was getting himself into, because he enlisted. There's no reason to enlist. He enlisted. And he was where he wanted to be, exactly where he wanted to be, with exactly the people he wanted to be with when his life was taken.'" See also, Full Transcript and Video: John Kelly, Trump's Chief of Staff, Defends Trump's Handling of Soldier's Death and Call to Widow, The New York Times, Thursday, 19 October 2017.
Without Saying 'Trump,' Bush and Obama Deliver Implicit Rebukes, The New York Times, Peter Baker, 19 October 2017: "Neither of them mentioned President Trump by name but two of his predecessors emerged from political seclusion on Thursday to deliver what sounded like pointed rebukes of the current occupant of the Oval Office and the forces of division that propelled him to power. In separate and unrelated appearances, former Presidents George W. Bush and Barack Obama both warned that the United States was being torn apart by ancient hatreds that should have been consigned to history long ago and called for addressing economic anxiety through common purpose. While not directly addressing Mr. Trump, neither left much doubt whom and what they had in mind."
Trump personally interviewed U.S. attorney candidates, Politico, Seung Min Kim and John  Bresnahan, Thursday, 19 October 2017: "One potential nominee would have jurisdiction over Trump Tower and be in a position to investigate the Trump administration. Donald Trump has personally interviewed at least two potential candidates for U.S. attorney positions in New York, according to two sources familiar with the matter — a move that critics say raises questions about whether they can be sufficiently independent from the president. Trump has interviewed Geoffrey Berman, who is currently at the law firm Greenberg Traurig for the job of U.S. attorney for the Southern District of New York, and Ed McNally of the firm Kasowitz Benson Torres for the Eastern District post, according to the sources. The White House did not deny that Trump had personally conducted the interviews with those two candidates. A White House official noted: 'These are individuals that the president nominates and the Senate confirms under Article II of the Constitution.'… 'It is neither normal nor advisable for Trump to personally interview candidates for US Attorney positions, especially the one in Manhattan,' [Preet] Bharara [former U.S. attorney for the Southern District of New York] tweeted Wednesday. It is rare for a president to interview candidates for the 93 U.S. attorney jobs. Former President Barack Obama never interviewed a U.S. attorney candidate during his two terms, according to Matthew Miller, who served as Justice Department spokesman under the Obama administration." See also, Trump crosses another line by personally interviewing two candidates for U.S. attorney, both of whom would have the power to investigate him in the future, The Washington Post, Editorial Board, published on Wednesday, 25 October 2017.
Trump suggests the FBI may have 'paid for' the intelligence dossier that alleged ties between Russia and Trump's presidential campaign, The Washington Post, Anne Gearan and Devlin Barrett, Thursday, 19 October 2017: "President Trump suggested Thursday that the FBI may have had a hand in creating an intelligence dossier that alleged ties between Russia and Trump's presidential campaign. 'Workers of firm involved with the discredited and Fake Dossier take the 5th. Who paid for it, Russia, the FBI or the Dems (or all)?' Trump wrote on Twitter. The compendium of information about Trump, much of it unproven, was produced by a former British intelligence agent last year, mostly before Trump won the 2016 election. Officials have said the FBI has confirmed some of the information and rejected other parts, and caution that it may be impossible to verify or disprove the rest. Trump has vigorously denied allegations in the document that the Russian government has collected compromising information about him and was engaged in an active effort to assist his campaign. The Washington Post has previously reported that the FBI agreed in October 2016 to pay the dossier's author, Christopher Steele, for further work that might help its own investigation into Russian election activities. The FBI, as well as the Senate Intelligence Committee, is investigating Russian interference in the election and alleged contacts between Trump's associates and the Kremlin. As the allegations contained in the dossier began appearing in news stories and the dossier itself became the subject of intense public debate, Steele became a publicly known figure and the FBI did not pursue further work from him, The Post reported in February. Trump's Twitter question about whether the FBI may have 'paid for' the document suggests that he is asking whether the bureau had been involved earlier in the process, although his precise meaning is unclear."
In New Ruling, Federal Judge Susan Bolton Refuses to Erase Joe Arpaio's Conviction, The Intercept, Maryam Saleh, Thursday, 19 October 2017: "A federal judge ruled Thursday that President Donald Trump's pardon of former Sheriff Joe Arpaio does not erase his conviction for criminal contempt of court, rejecting arguments from Arpaio and the Department of Justice to vacate all the rulings in his criminal case. 'The Court found Defendant guilty of criminal contempt. The President issued the pardon. Defendant accepted. The pardon undoubtedly spared Defendant from any punishment that might otherwise have been imposed. It did not, however, "revise the historical facts" of this case,' Senior U.S. District Judge Susan Bolton wrote in a four-page opinion. Arpaio immediately filed a notice of appeal to the 9th Circuit on Thursday night. Bolton's ruling is consistent with guidance on the Department of Justice website that 'a pardoned offense would not be removed from your criminal record.' Notwithstanding that language, the Justice Department previously agreed with Arpaio's lawyers that his conviction should be erased. It's not yet clear whether the federal government will agree with Arpaio on appeal as well." See also, Federal judge refuses to erase Joe Arpaio's conviction despite Trump pardon, The Washington Post, Kyle Swenson, published on Friday, 20 October 2017.