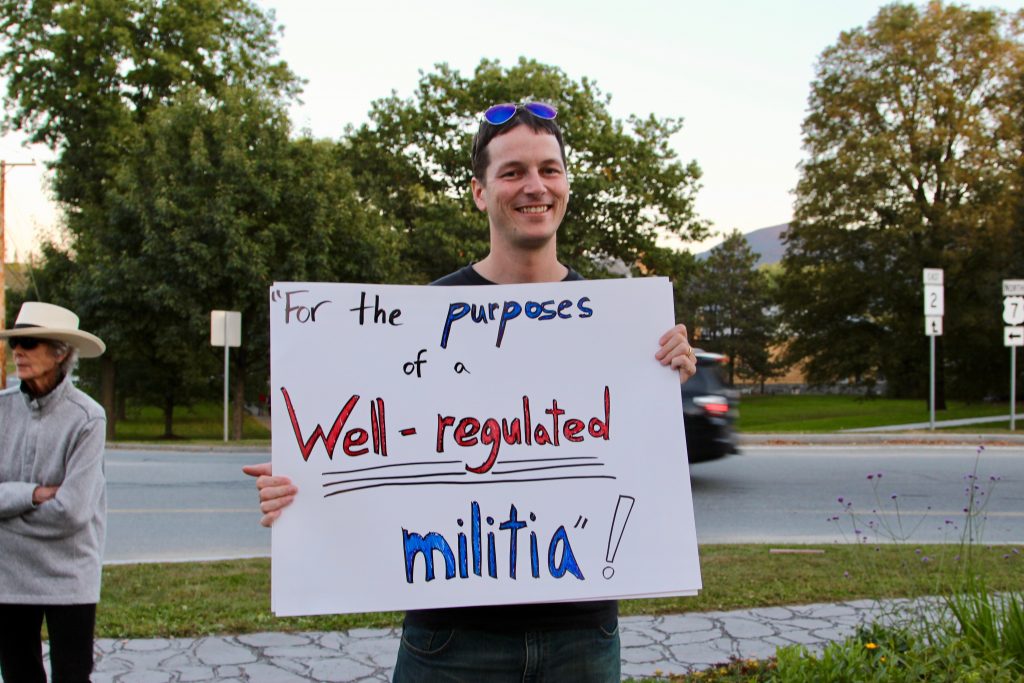 Keeping Track (of some things), Staying Outraged (it is possible), and Resisting (it's essential)
Passages in bold in the body of the texts below are my emphasis. This is an ongoing project, and I update the site frequently. I hope readers will peruse the articles in full for a better understanding of the issues and their context; our democracy and our future depend on citizens who can distinguish between facts and falsehoods and who are engaged in the political process.
Friday, 6 October 2017, Day 260:
2017 Nobel Peace Prize Goes to the International Campaign to Abolish Nuclear Weapons (ICAN), The New York Times, Rick Gladstone, Friday, 6 October 2017: "In a year when the threat of nuclear warfare seemed to draw closer, the Nobel Peace Prize was awarded on Friday to an advocacy group behind the first treaty to prohibit nuclear arms. The group, the International Campaign to Abolish Nuclear Weapons, a Geneva-based coalition of disarmament activists, was honored for its efforts to advance the negotiations that led to the treaty, which was reached in July at the United Nations. 'The organization is receiving the award for its work to draw attention to the catastrophic humanitarian consequences of any use of nuclear weapons and for its groundbreaking efforts to achieve a treaty-based prohibition of such weapons,' the Norwegian Nobel Committee said in a statement. The choice amounted to a blunt rejoinder to the world's nine nuclear-armed powers and their allies, which boycotted the negotiations. Some denounced the treaty as a naïve and dangerous diversion. It also represented a moment of vindication for the members of the winning organization, known by its acronym ICAN, and for the United Nations diplomats who were responsible for completing the treaty negotiations. 'This prize is a tribute to the tireless efforts of many millions of campaigners and concerned citizens worldwide who, ever since the dawn of the atomic age, have loudly protested nuclear weapons, insisting that they can serve no legitimate purpose and must be forever banished from the face of our earth,' ICAN said in a statement." See also, The 2017 Nobel Peace Prize Goes to the International Campaign to Abolish Nuclear Weapons (ICAN), a Grassroots Anti-Bomb Group, The New Yorker, Robin Wright, Friday, 6 October 2017: "The dreamers won. The International Campaign to Abolish Nuclear Weapons is still so green that, when the call came from the Norwegian Nobel Committee, the group initially thought it was a prank. But, in the middle of two brewing crises over nuclear weapons, the 2017 Nobel Peace Prize was awarded on Friday to a global coalition of young activists who defied the United States and the eight other nuclear powers this summer to win support at the United Nations for the first treaty to ban the world's deadliest weapon. With dogged determination, ICAN, which was formed just a decade ago, generated support from more than a hundred and twenty countries for the landmark accord. Fifty-three nations have signed it since the formal process began, on September 20th. The Trump Administration led a boycott of talks on the ICAN initiative at the United Nations last spring." See also, The world has nearly 15,000 nuclear weapons. This year's Nobel Peace Prize honors the International Campaign to Abolish Nuclear Weapons (ICAN) and its quest to abolish all of them. The Washington Post, Michael Birnbaum, Friday, 6 October 2017.
Trump Administration Rolls Back Birth Control Mandate for Employer Health Insurance, The New York Times, Robert Pear, Rebecca R. Ruiz, and Laurie Goodstein, Friday, 6 October 2017: "The Trump administration on Friday moved to expand the rights of employers to deny women insurance coverage for contraception and issued sweeping guidance on religious freedom that critics said could also erode civil rights protections for lesbian, gay, bisexual and transgender people. The twin actions, by the Department of Health and Human Services and the Justice Department, were meant to carry out a promise issued by President Trump five months ago, when he declared in the Rose Garden that 'we will not allow people of faith to be targeted, bullied or silenced anymore.' Attorney General Jeff Sessions quoted those words in issuing guidance to federal agencies and prosecutors, instructing them to take the position in court that workers, employers and organizations may claim broad exemptions from nondiscrimination laws on the basis of religious objections. At the same time, the Department of Health and Human Services issued two rules rolling back a federal requirement that employers must include birth control coverage in their health insurance plans. The rules offer an exemption to any employer that objects to covering contraception services on the basis of sincerely held religious beliefs or moral convictions. More than 55 million women have access to birth control without co-payments because of the contraceptive coverage mandate, according to a study commissioned by the Obama administration. Under the new regulations, hundreds of thousands of women could lose those benefits." See also, Trump's cold war on Obamacare, The Washington Post, Aaron Blake, Friday, 6 October 2017.
Jeff Sessions Issued New Guidance on Protecting 'Religious Liberty.' Critics fear the policy may provide a loophole for discrimination against women and LGBT people. BuzzFeed News, Dominic Holden and Zoe Tillman, Friday, 6 October 2017: "Attorney General Jeff Sessions instructed federal agencies and attorneys on Friday to protect religious liberty in a broad, yet vague, guidance memo that critics fear could give people of faith — including government workers and contractors — a loophole to ignore federal bans on discrimination against women and LGBT people. The guidance says the government cannot unduly burden people or certain businesses from practicing their faith, noting, 'The free exercise of religion includes the right to act or abstain from action in accordance with one's religious beliefs.' The policy does not create new law, but rather interprets how the government should construe the Constitution and existing federal law. It comes on the heels of the Justice Department weighing in on a religious liberty case, in which lawyers under Sessions argued in a brief to the US Supreme Court that a Christian baker had a First Amendment right to deny a gay couple a cake for their wedding." See also, Civil liberties groups decry Sessions's guidance to executive branch agencies on religious freedom, The Washington Post, Matt Zapotosky and Sarah Pulliam Bailey, Friday, 6 October 2017: "Attorney General Jeff Sessions issued sweeping guidance to executive branch agencies Friday on the Justice Department's interpretation of how the government should respect religious freedom, triggering an immediate backlash from civil liberties groups who asserted the nation's top law enforcement officer was trying to offer a license for discrimination." See also, Jeff Sessions's guidance to federal agencies on religious freedom undercuts LGBT rights, Southern Poverty Law Center, David Dinielli, Friday, 6 October 2017: "Attorney General Jeff Sessions issued guidance today setting forth the views of the Department of Justice about how federal agencies should protect religious freedom. The guidance directs agencies to give the broadest possible protection to people, companies and government contractors who cite religious beliefs to avoid compliance with anti-discrimination and other laws. This latest memo reflects the Trump administration's continuing campaign to roll back the rights of the most vulnerable members of society, including LGBT people. By saying virtually nothing about how the invocation of religious exemptions can cause real harm to real people, it invites taxpayer-funded agencies, government employees, government contractors and government grant recipients to discriminate against LGBT people, as long as they cite a religious reason for doing so. Religious freedom is a treasured right in our country, and it should never be used as a guise for harming others. The guidance memo ignores this competing American value – that in exercising our rights we must and should account for the rights and well-being of others. Freedom of religion does not give us the right to impose our beliefs on others, or to discriminate. The clear intent of this guidance is to undermine the many gains LGBT Americans and others have achieved in securing dignity and equality for themselves and their families. It is motivated by the false notion that LGBT rights, reproductive rights and other rights have come at the expense of religious liberties, an idea that is an affront to the millions of Americans of faith who reject discrimination against all people, including LGBT people. It does not reflect who we are as a nation, with a clear majority of Americans supporting laws that protect LGBT people from unequal treatment."
Continue reading Week 38, Friday, 6 October – Thursday, 12 October 2017:
FEMA (Federal Emergency Management Agency) removes–then restores–statistics about drinking water access and electricity in Puerto Rico from its website, The Washington Post, Jenna Johnson, Friday, 6 October 2017: "Update: As of Friday afternoon [6 October 2017], the Federal Emergency Management Agency is once again reporting two key statistics — the percentage of Puerto Ricans who have access to drinking water and the percentage of the island that has power — on its webpage tracking the federal response to Hurricane Maria.  As of Wednesday, half of Puerto Ricans had access to drinking water and 5 percent of the island had electricity, according to statistics published by the Federal Emergency Management Agency on its Web page documenting the federal response to Hurricane Maria. By Thursday morning, both of those key metrics were no longer on the Web page. FEMA spokesman William Booher noted that both measures are still being reported on a website maintained by the office of Puerto Rican Gov. Ricardo Rosselló, www.status.pr. According to that website, which is in Spanish, 9.2 percent of the island now has power and 54.2 percent of residents have access to drinking water. Booher said that these measures are also shared in news conferences and media calls that happen twice a day, but he didn't elaborate on why they are no longer on the main FEMA page."
Courts Thwart Trump Administration's Effort to Rescind Obama-Era Environmental Regulations, The New York Times, Eric Lipton, Friday, 6 October 2017: "The rapid-fire push by the Trump administration to wipe out significant chunks of the Obama environmental legacy is running into a not-so-minor complication: Judges keep ruling that the Trump team is violating federal law. The latest such ruling came late Wednesday, when a federal magistrate judge in Northern California vacated a move by the Department of Interior to delay compliance with rules curbing so-called flaring, a technique oil and gas companies use to burn off leaking methane. Flaring is blamed for contributing to climate change as well as lost tax revenues because the drilling is being done on federal land. It was the third time since July that the Environmental Protection Agency or the Interior Department has been found to have acted illegally in their rush to roll back environmental rules. And in three other environmental cases, the Trump administration reversed course on its own after lawsuits accusing it of illegal actions were filed by environmental groups and Democratic state attorneys general. The legal reversals reflect how aggressively Mr. Trump's critics are challenging the administration's efforts to rescind regulations enacted during the Obama administration, not only related to the environment, but to immigration, to consumer protection and to other areas."
52 Environmental Rules Are on the Way Out Under Trump, The New York Times, Nadja Popovich and Livia Albeck-Ripka, Friday, 6 October 2017: "Since taking office in January, President Trump has made eliminating federal regulations a priority. His administration — with help from Republicans in Congress — has often targeted environmental rules it sees as overly burdensome to the fossil fuel industry, including major Obama-era policies aimed at fighting climate change. To date, the Trump administration has sought to reverse more than 50 environmental rules, according to an analysis by The New York Times."
Interior Department officials worked behind the scenes with the energy industry during the first weeks of the Trump administration to reverse royalties rule under which companies would have paid millions of dollars more in royalties to the government, The Washington Post, Juliet Eilperin, Friday, 6 October 2017: "Top Interior Department officials worked privately with energy industry representatives during the first weeks of the Trump administration to suspend a new accounting system that would have forced companies to pay millions of dollars more in royalties to the government, documents show."
Treasury Report Calls for Sweeping Changes to Financial Rules in the Dodd-Frank Act, The New York Times, Tiffany Hsu, Friday, 6 October 2017: "The Trump administration is again taking aim at the Dodd-Frank Act, releasing a Treasury Department report on Friday that recommended a vast reworking of Wall Street rules adopted in response to the financial crisis. Some of the proposed overhauls would do away with a requirement for companies to divulge the pay ratio of chief executives to workers, streamline derivatives rules, and give companies more access to capital and investors more places to put their money. The ideas were welcomed on Wall Street, where banks complain that Dodd-Frank rules have needlessly hobbled growth. But they attracted skepticism from consumer groups and others, who consider the suggestions a dangerous relaxation of checks against a cavalier financial system. The report offers a guide to agencies such as the Securities and Exchange Commission and the Commodity Futures Trading Commission, which police activity relating to stocks, bonds and derivatives. But the detailed 220-page document also serves as a gauge of the administration's attitude toward Wall Street — namely, that market restraints should be loosened." See also, Trump administration calls for rolling back Obama-era financial regulations, The Washington Post, Renae Merle, Friday, 6 October 2017.
Environmental Protection Agency inspector general is now expanding investigation into Scott Pruitt's use of taxpayer-funded military and private flights, The Washington Post, Brady Dennis, Friday, 6 October 2017: "The Environmental Protection Agency's inspector general acknowledged plans Friday to expand its inquiry into Administrator Scott Pruitt's travel habits, marking the latest Trump Cabinet member to face scrutiny from his own agency for taxpayer-funded trips. The move came after recent disclosures that Pruitt had taken at least four noncommercial and military flights since mid-February, costing taxpayers more than $58,000 to fly him to various parts of the country, according to records provided to a congressional oversight committee and obtained by The Washington Post. The EPA inspector general's office announced in August that it had opened an inquiry into Pruitt's frequent travel to his home state of Oklahoma. The internal watchdog at the time said its investigation was triggered by 'congressional requests and a hotline complaint, all of which expressed concerns about Administrator Pruitt's travel — primarily his frequent travel to and from his home state of Oklahoma at taxpayer expense.'" See also, Nearly six dozen charter and military flights by Trump Cabinet members, mapped, The Washington Post, Philip Bump, Friday, 6 October 2017: "About a half-dozen members of President Trump's Cabinet, past and present, spent hundreds of thousands of dollars on charter jets, military planes and other government aircraft for travel that often could have been undertaken much less expensively on commercial aircraft. One of those Cabinet members, Tom Price, resigned as secretary of health and human services a week ago as revelations about his travel, uncovered by reporters at Politico, mounted. The focus on Price, though, tended to overwhelm stories about the excessive spending on travel by his former colleagues, including Treasury Secretary Steven Mnuchin, Transportation Secretary Elaine Chao, Energy Secretary Rick Perry, Interior Secretary Ryan Zinke and EPA Administrator Scott Pruitt. Price's travel is estimated to have cost at least a million dollars; Mnuchin's was close to that. Using data from news reports and an inspector general's report from the Treasury Department, we recorded 71 separate flights from these six Cabinet members."
Saturday, 7 October 2017, Day 261:
Trump says about North Korea: 'Sorry, but only one thing will work!' The Washington Post, Jenna Johnson, Saturday, 7 October 2017: "President Trump continued to make vague threats toward North Korea on Saturday, saying that diplomatic negotiations and agreements over the years have not worked and that 'only one thing will work,' without elaborating on what that one thing would be. 'Presidents and their administrations have been talking to North Korea for 25 years, agreements made and massive amounts of money paid . . . hasn't worked, agreements violated before the ink was dry, makings fools of U.S. negotiators. Sorry, but only one thing will work!' Trump tweeted in two messages on Saturday afternoon."
Hoping to Have Trump Cleared, His Legal Team Eases Resistance to Special Counsel Robert Mueller's Investigation Into Russian Efforts to Disrupt the 2016 Election, The New York Times, Matt Apuzzo and Michael S. Schmidt, Saturday, 7 October 2017: "White House officials once debated a scorched-earth strategy of publicly criticizing and undercutting Robert S. Mueller III, the special counsel investigating Russian efforts to disrupt last year's election. Now, President Trump's lawyers are pursuing a different course: cooperating with the special counsel in the hope that Mr. Mueller will declare in the coming months that Mr. Trump is not a target of the Russia inquiry. Mr. Trump has long sought such a public declaration. He fired his F.B.I. director, James B. Comey, in May after Mr. Comey refused to say openly that Mr. Trump was not under investigation…. More than a half dozen White House officials, witnesses and outside lawyers connected to the Russia inquiry have described the approach, which is as much a public relations strategy as a legal one. The president's legal team aims to argue that the White House has nothing to hide, hoping to shift the burden to Mr. Mueller to move quickly to wrap up an investigation that has consumed the Trump administration's first year."
Senate Democratic Leader, Chuck Schumer, Says He Rebuffed Another Offer From Trump to Repeal and Replace the Affordable Care Act, The New York Times, Mark Landler, Saturday, 7 October 2017: "President Trump reached out to the Senate Democratic leader, Chuck Schumer, on Friday to propose yet another effort to repeal and replace the Affordable Care Act, but Mr. Schumer later said he had quickly shot down the offer. Mr. Trump's phone call, which he announced in a tweet on Saturday morning, was his latest overture to Democrats, after reaching a bipartisan spending deal and forging an unexpected, if tentative, alliance on immigration with Mr. Schumer and the House Democratic leader, Nancy Pelosi. The president has vented frustration with the serial failure of Republicans in the Senate to strike down the health care law, the signature legislative achievement of President Barack Obama, and he has threatened to work with Democrats to fashion a new law. 'I called Chuck Schumer yesterday to see if the Dems want to do a great HealthCare Bill,' Mr. Trump said in his tweet. 'ObamaCare is badly broken, big premiums. Who knows!' But Mr. Schumer said he had rebuffed Mr. Trump, telling him that Democrats would work with the White House only on fixing the weaknesses in the Affordable Care Act, not replacing it. In a statement on Saturday, Mr. Schumer said: 'The president wanted to make another run at repeal and replace, and I told the president that's off the table. If he wants to work together to improve the existing health care system, we Democrats are open to his suggestions. A good place to start might be the Alexander-Murray negotiations that would stabilize the system and lower costs.'"
Trump Is Expected to Sign an Executive Order Next Week Easing Health Plan Rules, a Senior Administration Official Says, The Wall Street Journal, Louise Radnofsky, Stephanie Armour, and Anna Wilde Mathews, Saturday, 7 October 2017: "President Donald Trump will sign an executive order next week to start lifting some insurance rules set by his predecessor's Affordable Care Act in the aftermath of the failed Republican bid to repeal the law, a senior administration official said Saturday. The order is aimed at expanding insurance options for Americans who buy coverage on their own or work for a small employer, and would include broad instructions for agencies to explore ways to loosen regulations and potentially lower premiums, as well as looking at three specific areas of health insurance. It has been anticipated by industry officials and political observers in the days since the GOP repeal effort crashed. Republicans have long contended that the insurance rules set by the 2010 health law, popularly dubbed Obamacare, have driven up premiums in the individual and small group markets, for healthier Americans especially. Democrats and supporters of the law typically counter that the rules have protected consumers from unwittingly buying shoddy products and helped subsidize the costs of sicker Americans. Mr. Trump will order three agencies, the departments of Health and Human Services, Labor and Treasury, to take steps to make it easier for people to band together and buy insurance through 'association health plans,' the official said. Such plans would in some ways be like large employer's health plans, subject to some restrictions set by the Affordable Care Act, including a ban on lifetime limits. But they would be free of other regulations, including the requirement that insurance plans cover a set package of benefits. These plans are popular with conservatives; some insurers fear that associations would peel off healthier and younger individuals and leave traditional insurance plans to cover sicker and older customers."
Sunday, 8 October 2017, Day 262:
Senator Bob Corker, Republican of Tennessee, Says Trump's Recklessness Threatens 'World War III,' The New York Times, Jonathan Martin and Mark Landler, Sunday, 8 October 2017: "Senator Bob Corker, the Republican chairman of the Senate Foreign Relations Committee, charged in an interview on Sunday that President Trump was treating his office like 'a reality show,' with reckless threats toward other countries that could set the nation 'on the path to World War III.' In an extraordinary rebuke of a president of his own party, Mr. Corker said he was alarmed about a president who acts 'like he's doing "The Apprentice" or something.' 'He concerns me,' Mr. Corker added. 'He would have to concern anyone who cares about our nation.' Mr. Corker's comments capped a remarkable day of sulfurous insults between the president and the Tennessee senator — a powerful, if lame-duck, lawmaker, whose support will be critical to the president on tax reform and the fate of the Iran nuclear deal. It began on Sunday morning when Mr. Trump, posting on Twitter, accused Mr. Corker of deciding not to run for re-election because he 'didn't have the guts.' Mr. Corker shot back in his own tweet: 'It's a shame the White House has become an adult day care center. Someone obviously missed their shift this morning.' The senator, Mr. Trump said, had 'begged' for his endorsement. "I said 'NO' and he dropped out (said he could not win without my endorsement)," the president wrote. He also said that Mr. Corker had asked to be secretary of state. 'I said "NO THANKS,"' he wrote. Mr. Corker flatly disputed that account, saying Mr. Trump had urged him to run again, and promised to endorse him if he did. But the exchange laid bare a deeper rift: The senator views Mr. Trump as given to irresponsible outbursts — a political novice who has failed to make the transition from show business. Mr. Trump poses such an acute risk, the senator said, that a coterie of senior administration officials must protect him from his own instincts. 'I know for a fact that every single day at the White House, it's a situation of trying to contain him,' Mr. Corker said in a telephone interview." See also, Senator Bob Corker, Republican of Tennessee, calls the White House 'an adult day care center' in response to Trump's latest Twitter tirade, The Washington Post, Philip Rucker and Karoun Demirjian, Sunday, 8 October 2017.
North Korean Leader Kim Jong-un Hails His Country's Nuclear Arsenal as a 'Powerful Deterrent' to the United States, The New York Times, Choe Sang-Hun, Sunday, 8 October 2017: "The North Korean leader, Kim Jong-un, has vowed to build up his country's nuclear arsenal as a 'powerful deterrent' to the United States, state media reported, hours after President Trump said that 'only one thing will work' in dealing with the isolated country. Mr. Kim made his comments on Saturday at a meeting of the Central Committee of his ruling Workers' Party, the official Korean Central News Agency reported on Sunday. He also reconfirmed his policy of simultaneously seeking progress in his nuclear weapons program and pushing for economic growth in the face of expanding international sanctions. The remarks indicated that Mr. Kim had no intention of retreating under American pressure even as South Korean officials and analysts worry that the North will conduct a major weapons test to observe the anniversary on Tuesday of the founding of the Workers' Party. North Korea's nuclear weapons are a 'powerful deterrent firmly safeguarding the peace and security in the Korean Peninsula and Northeast Asia,' Mr. Kim was quoted as saying, citing 'protracted nuclear threats of the U.S. imperialists.' Mr. Trump said on Twitter on Saturday that 25 years of talks and deals with North Korea had come to nothing, making 'fools of U.S. negotiators.' He added, 'Sorry, but only one thing will work!' When asked by reporters to elaborate later Saturday, he said, 'You'll figure that out pretty soon.'"
Trump Administration Makes Hard-Line Immigration Demands in Exchange for any Deal to Protect the Young Undocumented Immigrants known as Dreamers, The New York Times, Michael D. Shear, Sunday, 8 October 2017: "The White House on Sunday delivered to Congress a long list of hard-line immigration measures that President Trump is demanding in exchange for any deal to protect the young undocumented immigrants known as Dreamers, imperiling a fledgling bipartisan push to reach a legislative solution. Before agreeing to provide legal status for 800,000 young immigrants brought here illegally as children, Mr. Trump will insist on the construction of a wall across the southern border, the hiring of 10,000 immigration agents, tougher laws for those seeking asylum and denial of federal grants to 'sanctuary cities,' officials said. The White House is also demanding the use of the E-Verify program by companies to keep illegal immigrants from getting jobs, an end to people bringing their extended family into the United States, and a hardening of the border against thousands of children fleeing violence in Central America. Such a move would shut down loopholes that encourage parents from Guatemala, El Salvador and Honduras to send their children illegally into the United States, where many of them melt into American communities and become undocumented immigrants." See also, Trump administration releases hard-line immigration principles, threatening deal on 'dreamers,' The Washington Post, David Nakamura, Sunday, 8 October 2017.
Trump Tells Vice President Mike Pence to Leave the N.F.L. Game in Indianapolis as Players Kneel During the National Anthem, The New York Times, Mark Landler, Ken Belson, and Maggie Haberman, Sunday, 8 October 2017: "President Trump reignited his feud with the N.F.L. on Sunday by telling Vice President Mike Pence to walk out of a game in his home state of Indiana after nearly two dozen players from the visiting San Francisco 49ers knelt during the playing of the national anthem. Mr. Pence lavishly documented his early departure in a series of tweets and an official statement issued by his office. On Twitter, he declared, 'I left today's Colts game because @POTUS and I will not dignify any event that disrespects our soldiers, our Flag, or our National Anthem.' While the vice president portrayed his decision as a gesture of patriotic principle, it had the distinct appearance of a well-planned, if costly, political stunt. He doubled back from a trip to the West Coast to take a seat in the stands in Indianapolis, where the 49ers — the team most associated with the N.F.L. protest movement against racial injustice — were suiting up to play the Colts. Shortly after Mr. Pence issued his statement, Mr. Trump said on Twitter, 'I asked @VP Pence to leave stadium if any players kneeled, disrespecting our country. I am proud of him and @SecondLady Karen.'… Mr. Pence flew to Indianapolis from Las Vegas, where he had attended a memorial service for victims of last Sunday's mass shooting, and was immediately flying back to Los Angeles. 'After all the scandals involving unnecessarily expensive travel by cabinet secretaries, how much taxpayer money was wasted on this stunt?' Representative Adam B. Schiff, Democrat of California, said in a tweet."
Mike Pence's National Football League Walkout Was a Cheap, Transparent Stunt for Which Taxpayers Picked Up the Tab, The Nation, Dave Zirin, Sunday, 8 October 2017: "Vice President John Nance Garner once said that being the vice president was 'not worth a bucket of warm piss.' (Many know this quote as 'bucket of warm spit.' It's 'piss.') The current holder of that office, Mike Pence, showed on Sunday that Garner, if alive, would owe an apology to piss buckets everywhere. Pence used the NFL to star in a cheap, transparent political stunt. The narrative Pence tried—and failed—to sell was that he showed up at the Colts-49ers game in Indianapolis and then supposedly left in a huff after being shocked—shocked!—to see the San Francisco 49ers kneel. After assumedly taking a whiff of his personal smelling salts, he immediately released a statement that magically was already prepared, which read in part, 'I left today's Colts game because @POTUS and I will not dignify any event that disrespects our soldiers, our Flag, or our National Anthem.' Forget for a moment that this is a vice president who fronts for a commander in chief who mocked a POW and insulted the family of a slain solider, yet blathers about 'disrespect.' Forget that he just used 'soldiers, Flag, and National Anthem' for his own form of protest (irony!). Forget even his bizarre capitalization of 'Flag.' It's not what happened. It's how it happened. This was staged: a taxpayer-subsidized stunt aimed at attacking dissenting black athletes. It was revealed in record time to be yet another toxic effort by this administration to divide people along racial lines and distract us from a train wreck of an administration, described by Senator Bob Corker as 'an adult day care center' that looks after a big orange baby."
The Trump campaign's embrace of Facebook shows the company's growing reach in elections, The Washington Post, Matea Gold and Elizabeth Dwoskin, Sunday, 8 October 2017: "At the final debate of last year's presidential campaign, Hillary Clinton ridiculed Donald Trump as a 'puppet' of the Russians and denounced his treatment of women. She was widely seen as the winner that night in Las Vegas and the favorite to win the presidency weeks later. On Facebook, however, a different story was unfolding for millions of Americans, whose feeds were being saturated with eye-catching ads bolstering Trump. Out of view of the broader public, the site was serving as a platform for an intense barrage of advertisements tailored to reach Trump's supporters with maximum impact throughout the debate day and night. By the end of the day, the Trump campaign had run 175,000 variations of ads on Facebook, pushing distinct versions to different users to test which ones worked best. The high-velocity churn drew $9 million in donations, the campaign's biggest single-day money haul of the year…. Trump strategists credit their victory in part to a decision to go all-in on Facebook in the closing stretch of the 2016 race, with a strategy that was orchestrated from a San Antonio office where Trump campaign and Republican Party staffers worked alongside Facebook sales employees, blitzing the country with ads. By Election Day, Trump's campaign had spent roughly $70 million on Facebook alone — nearly all in the last four months of the election, according to people familiar with the spending…. Unlike the Trump campaign, Clinton's team declined to have the company's sales employees work side-by-side with its staff, though Facebook employees did visit Clinton's Brooklyn headquarters from time to time, according to people familiar with the setup. Clinton, who entered the general election with more resources than Trump, was less reliant on Facebook, but her former campaign officials declined to share how much they spent on the platform."
The Republican's Guide to Presidential Etiquette, The New York Times, the Editorial Board, Sunday, 8 October 2017: "Republicans used to care a whole lot about how a president comported himself, and whether he acted at all times with the dignity his station demands. 'Is President Obama Disrespecting the Oval Office?' Fox News asked in 2010, with a link to images of Mr. Obama and his aides tossing a football, or eating apples just inches from the Resolute desk…. [The examples in this article of Trump's conduct as president are] meant to ensure that Paul Ryan, Mitch McConnell and other congressional Republicans never forget what they now condone in a president."
Monday, 9 October 2017, Day 263:
Scott Pruitt, Head of the Environmental Protection Agency, Announces Repeal of the Clean Power Plan, President Barack Obama's Signature Policy to Curb Greenhouse Gas Emissions From Power Plants, The New York Times, Lisa Friedman and Brad Plumer, Monday, 9 October 2017: "The Trump administration announced on Monday that it would take formal steps to repeal President Barack Obama's signature policy to curb greenhouse gas emissions from power plants, setting up a bitter fight over the future of America's efforts to tackle global warming. At an event in eastern Kentucky, Scott Pruitt, the head of the Environmental Protection Agency, said that his predecessors had departed from regulatory norms in crafting the Clean Power Plan, which was finalized in 2015 and would have pushed states to move away from coal in favor of sources of electricity that produce fewer carbon emissions. 'The war on coal is over,' Mr. Pruitt said. 'Tomorrow in Washington, D.C., I will be signing a proposed rule to roll back the Clean Power Plan. No better place to make that announcement than Hazard, Ky.'… Coal- and natural-gas-fired power plants are responsible for about one-third of America's carbon dioxide emissions. When the Clean Power Plan was unveiled in 2015, it was expected to cut power sector emissions 32 percent by 2030, relative to 2005. While many states are already shifting away from coal power for economic reasons, experts say scrapping the rule could slow that transition. Environmental groups and several states plan to challenge the repeal proposal in federal courts, arguing against Mr. Pruitt's move on both scientific and economic grounds." See also, Environmental Protection Agency chief Scott Pruitt tells coal miners he will repeal a rule limiting greenhouse-gas emissions from existing power plants, saying that 'The war against coal is over.' The Washington Post, Juliet Eilperin and Brady Dennis, Monday, 9 October 2017. See also, What Is the Clean Power Plan, and How Can Trump Repeal It? The New York Times, published on Tuesday, 10 October 2017.
A 'pressure cooker': Trump's frustration and fury rupture alliances and threaten agenda, The Washington Post, Robert Costa, Philip Rucker, and Ashley Parker, Monday, 9 October 2017: "Trump in recent days has shown flashes of fury and left his aides, including White House chief of staff John F. Kelly, scrambling to manage his outbursts. He has been frustrated in particular with Secretary of State Rex Tillerson, who was reported last week to have earlier called the president a 'moron.' Trump's Sunday morning Twitter tirade against Corker caught staffers by surprise, although the president had been brooding over the senator's comment a few days earlier about Trump's 'chaos' endangering the nation. One Trump confidant likened the president to a whistling teapot, saying that when he does not blow off steam, he can turn into a pressure cooker and explode. 'I think we are in pressure cooker territory,' said this person, who spoke on the condition of anonymity to talk candidly. This portrait of the president increasingly isolated in the capital city is based on interviews with 18 White House officials, outside advisers and other Trump associates."
Add Google to the list of tech companies used by Russians to spread disinformation as it uncovers Russian-bought ads on YouTube, Gmail, and other platforms, The Washington Post, Elizabeth Dwoskin, Adam Entous, and Craig Timberg, Monday, 9 October 2017: "Russian operatives bought ads across several of Google's services without the company's knowledge, the latest evidence that their campaign to influence U.S. voters was as sprawling as it was sophisticated in deploying the technology industry's most powerful tools. The revelation about Google, made by people familiar with an internal company investigation, adds it to a growing list of iconic tech companies used by a dis­information operation that U.S. intelligences services have said was approved by the Kremlin. Twitter and Facebook already had disclosed some Russian accounts, and U.S. investigators say other companies likely were exploited as well. Google found that tens of thousands of dollars were spent on ads by Russian agents whose targets included Google's YouTube and gmail services, along with the company's signature search engine and its DoubleClick ad network, said the people familiar with the internal investigation, who spoke on the condition of anonymity to discuss matters that had not been made public. Google, which said last month it had found no signs of Russian interference, runs the world's largest online advertising business, and YouTube is the world's largest online video site. Adding to the significance of the discovery, the Russian ads bought on Google do not appear to be the work of the Internet Research Agency, the shadowy Russian troll farm linked to previous disclosures by companies. Facebook has said that it, too, has been studying thousands of ads that may have been bought by operatives working somewhere other than the Internet Research Agency. The revelations add to the ­evidence that the Russian dis­information campaign had not only multiple targets among U.S. technology companies but also multiple centers of operations." See also, Google Finds That Russian Agents Bought Ads on Its Wide-ranging Networks in an Effort to Interfere With the 2016 Presidential Election, The New York Times, Daisuke Wakabayashi, Monday, 9 October 2017.
During the 2016 Campaigns, Russian Agents Harvested Posts and Videos From Americans and Used Them on Social Media to Sow Division and to Influence U.S. Politics, The New York Times, Nicholas Confessore and Daisuke Wakabayashi, Monday, 9 October 2017: "YouTube videos of police beatings on American streets. A widely circulated internet hoax about Muslim men in Michigan collecting welfare for multiple wives. A local news story about two veterans brutally mugged on a freezing winter night. All of these were recorded, posted or written by Americans. Yet all ended up becoming grist for a network of Facebook pages linked to a shadowy Russian company that has carried out propaganda campaigns for the Kremlin, and which is now believed to be at the center of a far-reaching Russian program to influence the 2016 presidential election. A New York Times examination of hundreds of those posts shows that one of the most powerful weapons that Russian agents used to reshape American politics was the anger, passion and misinformation that real Americans were broadcasting across social media platforms. The Russian pages — with names like 'Being Patriotic,' 'Secured Borders' and 'Blacktivist' — cribbed complaints about federal agents from one conservative website, and a gauzy article about a veteran who became an entrepreneur from People magazine. They took descriptions and videos of police beatings from genuine YouTube and Facebook accounts and reposted them, sometimes lightly edited for maximum effect. Other posts on the Russian pages used stilted language or phrases rarely found in American English. Yet their use of borrowed ideas and arguments from Americans, which were already resonating among conservatives and liberals, demonstrated a deft understanding of the political terrain. The Russians also paid Facebook to promote their posts in the feeds of American Facebook users, helping them test what content would circulate most widely, and among which audiences."
Trump Cuts Funds to Navigators, Groups That Provide Year-round In-Person Assistance to People Enrolling in Health Insurance Under the Affordable Care Act, The New York Times, Robert Pear, Monday, 9 October 2017: "Michigan Consumers for Health Care, a nonprofit group, has enrolled thousands of people in health insurance under the Affordable Care Act and was honored last year as one of the nation's top performers — a 'super navigator' that would serve as a mentor to enrollment counselors in other states. So the group was stunned to learn from the Trump administration that its funds for assisting consumers ahead of the open enrollment period that begins Nov. 1 would be cut by 89 percent, to $129,900, from $1.2 million. The administration had justified such reductions by saying that the groups were failing to meet their targets, and that the deepest cuts would be reserved for low-performing insurance counselors, known as navigators. But that does not appear to be so…. All told, the Trump administration has reduced funds for the navigator program by 41 percent, to $36.9 million, from $62.9 million last year. Among the states hit the hardest, according to data provided to Congress by the administration, are Georgia, down 61 percent; Michigan, down 72 percent; New Jersey, down 62 percent; and Ohio, down 71 percent."
In 263 days, Trump has made 1,318 false and misleading claims, The Washington Post, updated on Monday, 9 October 2017: "The Fact Checker's ongoing database of the false and misleading claims made by Trump during his first 365 days in office."
Senator Ed Markey Says Massachusetts Has Become 'the NRA's Worst Nightmare,' Daily Beast, Eleanor Clift, Monday, 9 October 2017: "Want proof that tighter gun laws work, and that mostly Republican governors and Democratic legislators can work together to buck the NRA and pass them? Check out his own Massachusetts, where gun deaths are down 60 percent since 1994, says U.S. Sen. Ed Markey. 'In Massachusetts, we've found ways to make progress despite the NRA's best efforts,' Markey said in an email. A staffer listed three critical areas where state laws have made a difference: consumer protection standards for gun safety; assault weapons and large magazine capacity background checks; and police chief discretion on issuing licenses. 'We refuse to be held hostage by the NRA,' says Markey, pointing out that Massachusetts is 'one of the few states, believe it or not, that requires basic consumer safety features on firearms before they can be legally manufactured or sold in the state. These are the kinds of commonsense reforms we need nationwide today.'"
Tuesday, 10 October 2017, Day 264:
Trump mocks 'Liddle' Bob Corker and says the Republican senator from Tennessee was 'made to sound a fool,' The Washington Post, Philip Rucker, Tuesday, 10 October 2017: "President Trump lashed out Tuesday at Sen. Bob Corker (Tenn.), mocking the Republican Foreign Relations Committee chairman's physical stature and charging that he was 'made to sound a fool' when he brutally critiqued the president's fitness for office in a recent interview. Trump, who considers himself a master brander for assigning derisive monikers to political opponents, debuted in a Tuesday morning tweet his nickname for the senator from Tennessee: 'Liddle' Bob Corker. The president tweeted, 'The Failing @nytimes set Liddle' [sic] Bob Corker up by recording his conversation. Was made to sound a fool, and that's what I am dealing with!' Trump was referring to Corker's explosive interview Sunday with the New York Times, in which the senator warned that the president's reckless behavior was setting the nation 'on the path to World War III' and said 'he would have to concern anyone who cares about our nation.'" See also, Trump Claims We Tricked Bob Corker. Here's the Truth. The New York Times, Jonathan Martin, Tuesday, 10 October 2017: "President Trump claimed on Twitter today that The Times 'set Liddle' [sic] Bob Corker up by recording his conversation.' Mr. Trump was referring to our interview Sunday with Mr. Corker, the Tennessee Republican and chairman of the Senate Foreign Relations Committee, in which he said Mr. Trump was recklessly tempting 'World War III,' treating the presidency 'like he's doing "The Apprentice" or something' and required constant supervision by his own staff. As the reporter who conducted the 25-minute telephone interview with Mr. Corker, I thought I would offer more insight about what actually transpired. Far from being set up, Mr. Corker asked that I tape our conversation. 'I know they're recording it, and I hope you are, too,' he said as two of his aides listened in on other lines, one of them also taping the interview. As with most on-the-record discussions with an elected official, I was recording our conversation to ensure accuracy. And after Mr. Corker got off the phone, his two aides made sure I had recorded the call. Like the senator, they wanted to ensure his extraordinary charges were precisely captured." See also, For Trump, the Reality Show Has Never Ended, The New York Times, Peter Baker, Tuesday, 10 October 2017.
Trump proposes 'IQ tests' faceoff with Tillerson after the secretary of state calls him a 'moron,' The Washington Post, Philip Rucker, Tuesday, 10 October 2017: "President Trump proposed an 'IQ tests' faceoff with Secretary of State Rex Tillerson after the nation's top diplomat reportedly called the president a 'moron' and disparaged his grasp of foreign policy. In an interview with Forbes magazine published Tuesday, Trump fired a shot at Tillerson over the 'moron' revelation, first reported by NBC News and confirmed by several other news organizations, including The Washington Post. 'I think it's fake news,' Trump said, 'but if he did that, I guess we'll have to compare IQ tests. And I can tell you who is going to win.'"
Trump attacks ESPN's Jemele Hill and calls for an end to National Football League tax breaks, The Washington Post, Abby Phillip, Tuesday, 10 October 2017: "President Trump on Tuesday escalated his tirades against the NFL in an ongoing controversy over players who kneel to protest racial injustice, questioning tax breaks for professional football and attacking an ESPN commentator who has been critical of him and the league. 'Why is the NFL getting massive tax breaks while at the same time disrespecting our Anthem, Flag and Country? Change tax law!,' Trump wrote in an early morning tweet. Other Republicans have recently called for the NFL to lose millions in tax incentives as a result of the protest. Until 2015 when it voluntarily relinquished those benefits, the NFL was a tax-exempt entity according to federal law. But the league still receives billions in tax breaks from federal and state governments in order to construct its privately owned stadiums. He followed it by criticizing ESPN commentator Jemele Hill, who was suspended Monday by the network for tweets that suggested consumers boycott some advertisers for NFL teams who had threatened to retaliate against their players for protesting if they disagreed with the policy of punishing players. 'With Jemele Hill at the mike, it is no wonder ESPN ratings have "tanked," in fact, tanked so badly it is the talk of the industry!' Trump wrote. This is the second time the White House has criticized Hill, who earlier this year was reprimanded by ESPN for calling Trump a 'white supremacist' on Twitter." See also, Trump Threatens the National Football League and Attacks Jemele Hill of ESPN, Peter Baker and Ken Belson, Tuesday, 10 October 2017.
National Football League Commissioner Roger Goodell says the NFL believes players should stand during the national anthem, The Washington Post, Mark Maske, Tuesday, 10 October 2017: "NFL Commissioner Roger Goodell said Tuesday that team owners will discuss a plan when they meet next week for dealing with the raging national controversy over players' protests during the national anthem, adding that while the league respects the right of its players to express their opinions, it believes they should stand during the playing of the anthem. While stopping short of saying the NFL would require its players to stand, Goodell strongly suggested in a letter to NFL teams that at next week's meeting the league would propose to owners that players be required to do so, while also providing a platform to recognize their community activism. 'Like many of our fans, we believe that everyone should stand for the national anthem,' Goodell wrote to NFL club presidents and chief executives. 'It is an important moment in our game. We want to honor our flag and our country, and our fans expect that of us. We also care deeply about our players and respect their opinions and concerns about critical social issues. The controversy over the anthem is a barrier to having honest conversations and making real progress on the underlying issues. We need to move past this controversy, and we want to do that together with our players.' Goodell said the league's plan would include 'an in-season platform to promote the work of players' on social issues, 'and that will help to promote positive change in our country.'"
Ethics Chief David J. Apol Is 'Deeply Concerned' About Actions by Top Federal Officials, The New York Times, Eric Lipton, Tuesday, 10 October 2017: "The federal government's top ethics officer sent a letter to all federal agencies late last week warning that he is 'deeply concerned that the actions of some in government leadership have harmed perceptions about the importance of ethics.' He urged all federal workers to redouble their commitment to acting honorably. The letter from David J. Apol, named acting head of the Office of Government Ethics in July by President Trump, does not include specifics about what actions by Trump administration employees have elevated his concerns. An agency spokesman declined to elaborate on Tuesday after the memo was first made public. The two-page memo was dated Oct. 5, six days after Tom Price, the secretary of Health and Human Services, announced his resignation after questions surfaced about his use of private and government planes, and inspectors general in at least three other agencies — Interior, Treasury and the Environmental Protection Agency — announced they were conducting their own investigations into plane travel and related issues. The memo specifically targets actions by 'government leadership' which implies Trump administration political appointees. It marked one of the first times that Mr. Apol, who also serves as the agency's general counsel, made a public statement questioning ethical standards in the Trump administration."
Wednesday, 11 October 2017, Day 265:
At a Meeting on 20 July 2017 Trump Said He Wanted a Tenfold Increase in the U.S. Nuclear Arsenal, Surprising the Military and Secretary of State Rex Tillerson, NBC News: Courtney Kube, Kristen Welker, Carol E. Lee, and Savannah Guthrie, Wednesday, 11 October 2017: "President Donald Trump said he wanted what amounted to a nearly tenfold increase in the U.S. nuclear arsenal during a gathering this past summer of the nation's highest-ranking national security leaders, according to three officials who were in the room. Trump's comments, the officials said, came in response to a briefing slide he was shown that charted the steady reduction of U.S. nuclear weapons since the late 1960s. Trump indicated he wanted a bigger stockpile, not the bottom position on that downward-sloping curve. According to the officials present, Trump's advisers, among them the Joint Chiefs of Staff and Secretary of State Rex Tillerson, were surprised. Officials briefly explained the legal and practical impediments to a nuclear buildup and how the current military posture is stronger than it was at the height of the buildup. In interviews, they told NBC News that no such expansion is planned. The July 20 meeting was described as a lengthy and sometimes tense review of worldwide U.S. forces and operations. It was soon after the meeting broke up that officials who remained behind heard Tillerson say that Trump is a 'moron.'… Any increase in America's nuclear arsenal would not only break with decades of U.S. nuclear doctrine but also violate international disarmament treaties signed by every president since Ronald Reagan. Nonproliferation experts warned that such a move could set off a global arms race."
Mr. Trump Alone Can Order a Nuclear Strike. Congress Can Change That. The New York Times, The Editorial Board, Wednesday, 11 October 2017: "The broad debate over President Trump's fitness for the difficult and demanding office he holds has recently been reframed in a more pointed and urgent way: Does he understand, and can he responsibly manage, the most destructive nuclear arsenal on earth? The question arises for several reasons. He has threatened to 'totally destroy' North Korea. He has reportedly pressed for a massive buildup in the American nuclear arsenal, which already contains too many — 4,000 — warheads. And soon he will decide whether to sustain or set a course to possibly unravel the immensely important Iran nuclear deal. Doubts about his competency were reinforced this week by Senator Bob Corker, who charged that Mr. Trump was treating his office like 'a reality show' with reckless threats that could set the nation 'on the path to World War III.' Mr. Corker, a Republican from Tennessee, says he is relying on Secretary of State Rex Tillerson, Defense Secretary Jim Mattis and John Kelly, the White House chief of staff, to help 'separate our country from chaos.' That is a searing indictment, and Mr. Corker is no garden-variety legislator; as chairman of the Senate Foreign Relations Committee, he is a respected, and largely responsible, voice on national security issues…. Mr. Trump's policy pronouncements during the campaign betrayed either profound ignorance or dangerous nonchalance: At one point he wondered why America had nuclear weapons if it didn't use them; at another he suggested that Japan and South Korea, which have long lived under the American security umbrella, should develop their own nuclear weapons. But nothing he said has been quite as unsettling as his recent tweetstorms about North Korea, his warnings of 'fire and fury' and his quip about 'the calm before the storm.'… Congress has been sufficiently alarmed to consider legislation that would bar the president from launching a first nuclear strike without a declaration of war by Congress. It wouldn't take away the president's ability to defend the country. That's a sound idea, and could be made stronger with a requirement that the secretaries of defense and state also approve any such decision. As things stand now, the Atomic Energy Act of 1946, passed when there was more concern about trigger-happy generals than elected civilian leaders, gives the president sole control. He could unleash the apocalyptic force of the American nuclear arsenal by his word alone, and within minutes."
Trump escalates threats against the press and calls news coverage 'frankly disgusting,' The Washington Post, David Nakamura, Wednesday, 11 October 2017: "President Trump on Wednesday lashed out over a critical news report and escalated his previous attacks on the media by suggesting that news organizations he disagrees with be shut down, alarming free-speech advocates who compared the tactics to intimidation efforts by the Nixon administration. The president's outbursts, which marred an Oval Office meeting with Canadian Prime Minister Justin Trudeau, came in reaction to an NBC News report that he had pushed senior aides in July for a major expansion of the U.S. nuclear arsenal. The president's request reportedly prompted Secretary of State Rex Tillerson to refer to Trump as a 'moron' after the meeting at the Pentagon. On Twitter, Trump called the report 'pure fiction made up to demean' him and questioned whether networks that report 'Fake News' should be stripped of their broadcasting licenses — although the Federal Communications Commission licenses individual stations and affiliates, not networks. 'Bad for the country!' Trump wrote. Later, in response to questions from reporters in the Oval Office, Trump denied expressing a desire for more nuclear weapons and again criticized NBC…. Wednesday night, Trump reiterated his call for possibly challenging networks' licenses over their news coverage. 'Network news has become so partisan, distorted and fake that licenses must be challenged and, if appropriate, revoked. Not fair to public!' he said in a message on Twitter. Trump's diatribe marked the latest attack against the news media by a president who, according to people close to him, has felt increasingly frustrated over his stalled legislative agenda and political troubles. While Trump has long attacked news coverage of his administration as unfair, his latest missives have morphed into vague threats of government action at his perceived adversaries." See also, Trump Threatens to Use the Federal Government's Power to License Television airwaves to Target NBC in Response to a Report That He Contemplated a Dramatic Increase in the Nation's Nuclear Arsenal, The New York Times, Peter Baker and Cecilia Kang, Wednesday, 11 October 2017: "For Mr. Trump, attacks on what he calls the 'fake news' industry have been one of the primary metiers of his presidency, a way to ventilate his deep sense of grievance over news coverage of his tenure while energizing a political base that itself is largely hostile to the mainstream media. At one point, he labeled some outlets 'the enemy of the American people.' Although the networks themselves do not hold federal licenses, their individual television stations do. His threat to target NBC drew immediate concerns that he was undermining the First Amendment. 'Broadcast licenses are a public trust,' said Tom Wheeler, who until January was chairman of the Federal Communications Commission, appointed by President Barack Obama. 'They're not a political toy, which is what he's trying to do here.' In suggesting that a broadcast network be targeted because of its coverage, Mr. Trump evoked the Watergate era, during which President Richard M. Nixon told advisers to make it difficult for The Washington Post to renew the F.C.C. license for a Florida television station it owned. A businessman with ties to Mr. Nixon filed paperwork to challenge The Post's ownership of the station. The Justice Department under Mr. Nixon also filed antitrust charges against the three major television networks." See also, First Amendment Advocates Push Back on Trump's Licensing Threat, NBC News, Andrew Rafferty, published on Thursday, 12 October 2017.
New Environmental Protection Agency document reveals sharply lower estimate of the cost of climate change, The Washington Post, Chris Mooney, Wednesday, 11 October 2017: "The U.S. Environmental Protection Agency on Tuesday released a detailed 198-page proposed analysis of the costs and benefits of its move to repeal the Clean Power Plan, suggesting the administration plans to greatly decrease the government's estimates of the cost of climate change. The document explains the consequences of scrapping the Clean Power Plan, a set of rules for power plants aimed at reducing U.S. contributions to climate change. In the document, the EPA calculated the cost of one ton of emissions of carbon dioxide, a major greenhouse gas, to be between $1 and $6 in the year 2020. That's down from the Obama administration's central (inflation adjusted) 2020 estimate of $45 — 'a reduction of 87 percent to 97 percent,' according to a comparison by the think tank Resources for the Future. The wildly divergent numbers arise in significant part because the agency is now calculating the cost of carbon only within the United States, rather than around the globe — a key change that could be of major consequence."
The Environmental Protection Agency has identified its priorities, and climate change is not one of them, CNN, Rene Marsh and Gregory Wallace, Wednesday, 11 October 2017: "[T]he phrase 'climate change' does not appear in the agency's draft four-year strategic plan, a 38-page document quietly released for public comment last week. The three priorities outlined in the plan are consistent with EPA administrator Scott Pruitt's public comments about how he plans to run the agency: focus on the 'core mission' of clean air, land and water; 'rebalance' the federal role in environmental regulation, shifting more of the responsibility to states; and enforce laws 'as Congress intended.' What doesn't appear in the agency's strategic plan for 2018 through 2022 is any mention of the words climate change or the causes behind it, including carbon dioxide and greenhouse gas emissions. Under the Obama administration's EPA, 'Addressing Climate Change and Improving Air Quality' was the first of five goals in the four-year strategic plan. That 80-page document, developed in 2014 under administrator Gina McCarthy, referenced 'climate change' more than 40 times."
Trump Is Coming Under Mounting Pressure From European Allies and Fellow Republicans to Preserve the Iran Nuclear Deal, The New York Times, Mark Landler and Nicholas Fandos, Wednesday, 11 October 2017: "President Trump is coming under mounting pressure from European allies and fellow Republicans to preserve the Iran nuclear deal. With the president widely expected to disavow the agreement when he outlines his Iran strategy on Friday, defenders and even erstwhile opponents of the deal are urging him not to unravel it completely. Mr. Trump's top national security aides are united behind a plan to decertify the deal, but leave it in place, with a goal of revising its terms. But in pursuing that course, the president will set off a volatile sequence of events that some warn could end up mortally wounding the agreement. On Capitol Hill, lawmakers will have to decide whether to reimpose punitive sanctions on Tehran, a move that would almost certainly scuttle the 2015 deal that was brokered by world powers. In European capitals, allies are showing signs of resisting pressure to join the United States in trying to renegotiate its terms." See also, 'He threw a fit': Trump's anger over Iran deal forced aides to scramble for a compromise, The Washington Post, Anne Gearan, Wednesday, 11 October 2017.
Eminem Lashes Out at Trump With Freestyle Rap Video, The New York Times, Des Shoe and Joe Coscarelli, Wednesday, 11 October 2017: "The rapper Eminem struck out at President Trump in a video that played at the BET Hip Hop Awards on Tuesday, accusing the president of racism, hypocrisy, disrespect of military veterans and more in almost five minutes of furious freestyle rap. He also excoriated Mr. Trump for his responses to the recent violence in Charlottesville, Va., the devastation in Puerto Rico from Hurricane Maria and the mass shooting in Las Vegas. The video, titled 'The Storm,' was filmed in Detroit as part of the BET Hip Hop Awards' traditional cyphers, in which rappers typically aim to deliver showy verses in a group setting. In his solo appearance, Eminem, wearing a dark hooded sweatshirt and baseball cap, name-drops Colin Kaepernick ('This is for Colin/ball up a fist'), Barack Obama, Hillary Clinton and Stephen K. Bannon. Throughout, he alludes to an array of Mr. Trump's political clashes, including a reference to Senator John McCain ('Unless you're a P.O.W. who's tortured and battered/'cause to him you're zeroes/'cause he don't like his war heroes captured.') Mr. Kaepernick expressed his support on Twitter with a raised fist emoji. Eminem also ripped into his fans who are Trump supporters. 'And any fan of mine/who's a supporter of his/I'm drawing in the sand a line/you're either for or against/and if you can't decide/who you like more and you're split/on who you should stand beside/I'll do it for you with this,' he raps, before giving the middle finger to the camera."
House Democrats Push for Tougher Oversight of Regulators' Conflicts of Interest, ProPublica, Robert Faturechi, Wednesday, 11 October 2017: "A group of House Democrats introduced a bill on Wednesday that would require federal officials to disclose any potential conflicts of interest before they implement significant changes in U.S. regulations. The lawmakers said the legislation is intended to alert the public if those involved in the decisions, including the president and his top advisers, would personally profit from revising or replacing the rules. 'President Trump ran and campaigned on this idea of draining the swamp,' said the bill's author, Rep. David Cicilline, D-R.I. 'We see, in fact, he has filled the swamp with people who have deep business interests and may be using their positions in the government to advance their financial interests.' Among those who would have to project how much they would personally benefit from any particular regulatory changes are members of the new deregulation teams Trump has installed at federal agencies. The groups are tasked with weakening or eliminating government rules found to be overly burdensome for businesses. The Congress members cited a recent investigation by ProPublica and The New York Times revealing that members of these deregulation teams have deep industry ties and are reviewing regulations their previous employers sought to weaken or kill. Appointees include lawyers who represented businesses in cases against government regulators, staff members of political groups raising so-called dark money and employees of industry-funded organizations opposed to environmental rules. At least four were registered to lobby the agencies they now work for and at least two may be positioned to profit if certain regulations are undone."
Pledge to Impeach Trump a Key Donor, Tom Steyer, Demands of Democrats, The New York Times, Alexander Burns, Wednesday, 11 October 2017: "One of the Democratic Party's most prominent financial backers is demanding that lawmakers and candidates on the left support removing President Trump from office, putting pressure on Democrats to make Mr. Trump's ouster a defining issue in the 2018 midterm elections. Tom Steyer, a billionaire California investor who spent more than $91 million supporting Democrats in the 2016 elections, issued the demand to his party in a letter on Wednesday. In his message, Mr. Steyer called Mr. Trump a 'clear and present danger to the republic' and urged Democrats to pledge that they would seek to remove him from office if they take control of Congress next year. Mr. Steyer — who is considering a run for Senate, perhaps against Senator Dianne Feinstein, a fellow Democrat — cited a range of acts by Mr. Trump to justify impeachment, including the president's 'relationship with Vladimir Putin and Russia,' allegations that Mr. Trump has used the presidency to 'promote his own business interests' and his 'seeming determination to go to war.' And he pointed to mounting expressions of concern on the right, including the warning by Senator Bob Corker, Republican of Tennessee, that Mr. Trump was at risk of fomenting a world war, and reports that Secretary of State Rex W. Tillerson described Mr. Trump as a 'moron.' Democrats, Mr. Steyer said, should be no less confrontational. 'This is not just an issue of Twitter screeds but what it means for a person who has control over our nuclear arsenal,' Mr. Steyer said, adding in a plea to lawmakers: 'I hope you will make your position clear so that Democratic voters who are under constant attack by this administration, know their elected representatives have the patriotism and political courage to stand up and take action.'"
The International Monetary Fund Cautions Against Tax Cuts for Wealthy as Republicans Consider Them, The New York Times, Ana Swanson and Jim Tankersley, Wednesday, 11 October 2017: "The International Monetary Fund delivered a blunt warning to international policy makers ahead of the fund's annual meeting this week: Governments risk undermining global economic growth by cutting taxes on the wealthy. The message, while aimed broadly at all developed nations, carries particular resonance in the United States as the Trump administration and Republican lawmakers push a tax plan that critics say will exacerbate income inequality by reducing taxes for the richest Americans. In a report issued Wednesday, the fund emphasized that flatter tax rates across income scales and lower rates for the highest earners could exacerbate a troubling trend toward growing inequality in the United States and around the world. The White House is currently pushing a proposal that tax experts warn would cut taxes for the wealthiest Americans by lowering the top rate, by eliminating the estate tax and by doing away with the alternative minimum tax, which imposes a higher rate to ensure the wealthy are not exploiting loopholes."
Russia Probe Is Now Investigating Cambridge Analytica, Trump's 'Psychographic' Data Gurus, Daily Beast, Betsy Woodruff and Spencer Ackerman, Wednesday, 11 October 2017: "A data firm backed by some of Donald Trump's closest allies is now facing scrutiny as part of an investigation into possible collusion between the president's team and Russian operatives, The Daily Beast has learned. The House Permanent Select Committee on Intelligence (HPSCI) is looking at Cambridge Analytica's work for President Donald Trump's campaign as part of its investigation into Russian efforts to meddle in the 2016 race, according to sources familiar with the probe. The company is in the process of turning over documents to HPSCI, according to a source familiar with the committee's work. Another source close to the investigation said that the probe's focus on Cambridge Analytica is 'fruitful.'"
Lawmakers Say They Plan to Release Facebook Ads Linked to Russia, The New York Times, Cecilia Kang, Wednesday, 11 October 2017: "Leaders of the House Intelligence Committee said on Wednesday that they planned to make public the thousands of Facebook ads linked to Russia that appeared during the 2016 presidential election campaign, the first indication that the ads would be released. The lawmakers told reporters about their plans after an afternoon meeting with Sheryl Sandberg, Facebook's chief operating officer. They said the 3,000 ads would probably be released after a Nov. 1 hearing on the role of social media platforms in Russia's interference in the election. That hearing, and a similar one that the Senate Intelligence Committee plans to hold with Facebook, Google and Twitter, will place Silicon Valley's top companies under a harsh spotlight as the public perception of the giants shifts in Washington. Ms. Sandberg sat down with Representative K. Michael Conaway of Texas, the Republican leader of the House investigation, and Representative Adam B. Schiff of California, the top Democrat on the committee, at the start of two full days of meetings with federal officials. The meetings are a part of the company's lobbying and public relations push to contain fallout from disclosures that a group linked to Russia bought more than $100,000 in ads on divisive issues on Facebook. Lawmakers and public interest groups have called for the release of the ads, which Facebook shared with Congress last month, to understand what kind of material foreign buyers placed in front of Facebook users. But Facebook has said it had no plans to release the ads."
Thursday, 12 October 2017, Day 266:
Trump Warns Storm-Ravaged Puerto Rico That Aid Won't Last 'Forever,' The New York Times, Peter Baker and Caitlin Dickerson, Thursday, 12 October 2017: "The message was as stark as it was startling. Three weeks after a killer hurricane ravaged Puerto Rico, President Trump indicated on Thursday that he was losing patience. At least some of the blame for the continuing crisis is yours, he told the island territory, and the federal government will not stay 'forever.' While most residents endured another day without power and many without water or other basic services, Mr. Trump upbraided Puerto Rico's leadership for mismanagement that predated the storm and said troops and emergency workers would eventually leave. Caught off guard, his advisers scrambled to reassure Puerto Rico that Washington was not abandoning it…. Mr. Trump, who has been criticized for a slow and not always empathetic response to the storms that devastated Puerto Rico, sought to refocus responsibility to where he believes it belongs. '"Puerto Rico survived the Hurricanes, now a financial crisis looms largely of their own making." says Sharyl Attkisson,' he wrote on Twitter, citing the host of a public affairs show on Sinclair Broadcast Group television stations. 'A total lack of accountability say the Governor. Electric and all infrastructure was disaster before hurricanes. Congress to decide how much to spend. We cannot keep FEMA, the Military & the First Responders, who have been amazing (under the most difficult circumstances) in P.R. forever!'" See also, Trump sparks new backlash after threatening aid to the hurricane-ravaged island of Puerto Rico, Politico, Matthew Nussbaum and Louis Nelson, Thursday, 12 October 2017. See also, The misery in Puerto Rico is completely unacceptable, The Washington Post, Editorial Board, Thursday, 12 October 2017: It has been three weeks since Hurricane Maria made devastating landfall in Puerto Rico. Three weeks — and 84 percent of the population is still without power. Only 63 percent has access to clean water, and just 60 percent of wastewater treatment plants are working. Food supplies are spotty, the health-care system is in crisis and people are dying. The death toll has risen to 45. If the Americans enduring these conditions lived in Connecticut or Montana or Arkansas, would we be counseling patience? Would we be blithely accepting predictions of another month — or more — to get power restored? No. There would be unending media coverage, people would be furious — and the president of the United States certainly wouldn't be threatening to abandon federal relief efforts. The state of affairs would simply be seen as unacceptable, which it is. The 3.4 million American citizens who live in Puerto Rico are owed a far better response from their government than they have gotten these past three weeks."
Trump to Scrap Critical Health Care Subsidies, Hitting Obamacare Again, The New York Times, Robert Pear, Maggie Haberman, and Reed Abelson, Thursday, 12 October 2017: "President Trump will scrap subsidies to health insurance companies that help pay out-of-pocket costs of low-income people, the White House said late Thursday. His plans were disclosed hours after the president ordered potentially sweeping changes in the nation's insurance system, including sales of cheaper policies with fewer benefits and fewer protections for consumers. The twin hits to the Affordable Care Act could unravel President Barack Obama's signature domestic achievement, sending insurance premiums soaring and insurance companies fleeing from the health law's online marketplaces. After Republicans failed to repeal the health law in Congress, Mr. Trump appears determined to dismantle it on his own. Without the subsidies, insurance markets could quickly unravel. Insurers have said they will need much higher premiums and may pull out of the insurance exchanges created under the Affordable Care Act if the subsidies were cut off. Known as cost-sharing reduction payments, the subsidies were expected to total $9 billion in the coming year and nearly $100 billion in the coming decade…. In a joint statement, the top Democrats in Congress, Senator Chuck Schumer of New York and Representative Nancy Pelosi of California, said Mr. Trump had 'apparently decided to punish the American people for his inability to improve our health care system.' 'It is a spiteful act of vast, pointless sabotage leveled at working families and the middle class in every corner of America,' they said. 'Make no mistake about it, Trump will try to blame the Affordable Care Act, but this will fall on his back and he will pay the price for it.' Lawmakers from both parties have urged the president to continue the payments. Mr. Trump had raised the possibility of eliminating the subsidies at a White House meeting with Republican senators several months ago. At the time, one senator told him that the Republican Party would effectively 'own health care' as a political issue if the president did so." See also, Trump to end key Affordable Care Act subsidies, a move that will threaten the law's marketplaces, The Washington Post, Amy  Goldstein and Juliet Eilperin, published on Friday, 13 October 2017. See also, These are the steps the Trump administration is taking to undermine the Affordable Care Act, The Washington Post, Kim Soffen, Thursday, 12 October 2017 and updated on Friday, 13 October 2017. See also, We're Tracking the Ways Trump Is Scaling Back Obamacare. Here Are 12 Ways. The New York Times, Haeyoun Park, Thursday, 12 October 2017.
Fueled by Trump, upcoming Values Voter Summit represents peak convergence of anti-LGBT and anti-Muslim movements, Southern Poverty Law Center, SPLC Hatewatch Staff, Thursday, 12 October 2017: "Key leaders in the established anti-LGBT and anti-Muslim movements will gather this weekend in Washington, D.C., for the annual Values Voter Summit (VVS), along with President Donald Trump and his former strategist and Breitbart executive Stephen Bannon. VVS was launched in 2006 by four powerful anti-LGBT groups, namely, the Family Research Council Action, Focus on the Family Action, Americans United to Preserve Marriage (headed by longtime Christian Right activist and former Family Research Council (FRC) president Gary Bauer) and American Family Association Action. VVS has traditionally provided an ongoing platform not only for strident anti-LGBT and anti-choice views, but also anti-immigrant — and in particular — anti-Muslim views, a nod to the growing cross-pollination between the anti-LGBT Christian Right and the anti-Muslim lobby." See also, Donald Trump to become the first president to speak at anti-LGBT hate group's annual Values Voter Summit, Independent, Maya Oppenheim, Thursday, 12 October 2017.
Attorney General Jeff Sessions calls on Congress to tighten rules for asylum seekers, The Washington Post, Sari Horwitz, Thursday, 12 October 2017: "Attorney General Jeff Sessions called on Congress on Thursday to tighten the rules for people seeking asylum through a system he said is filled with 'rampant abuse and fraud.' In a speech at the Justice Department's Executive Office for Immigration Review, Sessions said the nation's policies allow too many asylum seekers to exploit loopholes in a 'broken' and extremely backlogged process…. Tightening standards in the U.S. asylum system was among immigration principles and policies the Trump administration recently said were needed to protect public safety and jobs for U.S.-born workers. The administration's list, sent to Congress, included funding a wall along the U.S.-Mexico border, curbing federal grants to 'sanctuary cities' and cracking down on the influx of Central American minors. Civil liberties advocates said Sessions's comments were inaccurate and unfair to the thousands of people fleeing dangerous, life-threatening situations in El Salvador, Guatemala, Honduras and Venezuela. 'Attorney General [Sessions's] remarks today were a mere continuation of the administration's efforts to falsely paint asylum seekers and refugees as threats and frauds,' said Eleanor Acer, the senior director of refu­gee protection at Human Rights First. 'These individuals are not criminals and frauds; they are mothers, teenagers, and children desperate to escape violence and persecution.'"
U.S. Will Withdraw From Unesco (the United Nations Educational, Scientific and Cultural Organization) at the End of 2018, Citing Its 'Anti-Israel Bias,' The New York Times, Gardiner Harris and Steven Erlanger, Thursday, 12 October 2017: "The Trump administration announced on Thursday that it would withdraw from Unesco, the United Nations cultural organization, after years of the United States distancing itself because of what it called the group's 'anti-Israel bias.' The administration also cited mounting arrears at the organization as a reason for the decision. 'We were in arrears to the tune of $550 million or so, and so the question is, do we want to pay that money?' Heather Nauert, a spokeswoman for the State Department, said Thursday at a news briefing. She added, 'With this anti-Israel bias that's long documented on the part of Unesco, that needs to come to an end.' While the United States withdrew from the group, the Trump administration said it wanted to continue providing American perspective and expertise to Unesco, but as a nonmember observer. The withdrawal goes into effect at the end of 2018, but that decision could be revisited, officials said…. In 2011, the United States stopped funding Unesco because of what was then a forgotten, 15-year-old amendment mandating a complete cutoff of American financing to any United Nations agency that accepts Palestine as a full member. Various efforts by President Barack Obama to overturn the legal restriction narrowly failed in Congress, and the United States lost its vote at the organization after two years of nonpayment, in 2013. Unesco was dependent on the United States for 22 percent of its budget, then about $70 million a year."
Faking News: Fraudulent News and the Fight for Truth, PEN America, Thursday, 12 October 2017: "[This research report] examines the rise of fraudulent news, defined here as demonstrably false information that is being presented as a factual news report with the intention to deceive the public, and the related erosion of public faith in traditional journalism. The report identifies proposed solutions at the intersection of technology, journalism, and civil society to empower news consumers with better skills and tools to help them process the torrents of information they see online."
What Facebook Did to American Democracy, The Atlantic, Alexis C. Madrigal, Thursday, 12 October 2017: "In the media world, as in so many other realms, there is a sharp discontinuity in the timeline: before the 2016 election, and after. Things we thought we understood—narratives, data, software, news events—have had to be reinterpreted in light of Donald Trump's surprising win as well as the continuing questions about the role that misinformation and disinformation played in his election. Tech journalists covering Facebook had a duty to cover what was happening before, during, and after the election. Reporters tried to see past their often liberal political orientations and the unprecedented actions of Donald Trump to see how 2016 was playing out on the internet. Every component of the chaotic digital campaign has been reported on, here at The Atlantic, and elsewhere: Facebook's enormous distribution power for political information, rapacious partisanship reinforced by distinct media information spheres, the increasing scourge of 'viral' hoaxes and other kinds of misinformation that could propagate through those networks, and the Russian information ops agency. But no one delivered the synthesis that could have tied together all these disparate threads. It's not that this hypothetical perfect story would have changed the outcome of the election. The real problem—for all political stripes—is understanding the set of conditions that led to Trump's victory. The informational underpinnings of democracy have eroded, and no one has explained precisely how."
The Fate of Earth: Humanity's survival on this planet seems more uncertain than ever. But what happens when we look at ourselves through other creatures' eyes? The New Yorker, Elizabeth Kolbert, Thursday, 12 October 2017: "When I was asked to deliver this lecture [the second annual Jonathan Schell Memorial Lecture on the Fate of the Earth at Manhattan's New School], the prompt I was given was to address the fate of Earth. At first, I thought of focussing on the threat of nuclear annihilation, which Jonathan Schell wrote about so urgently for The New Yorker in the nineteen-eighties, and which now, thanks to Donald Trump and Kim Jong Un, seems nearer than ever before. Another possible topic was, of course, climate change, which my colleague Bill McKibben spoke about here last year. Bill's work, like Schell's, possesses a fierce moral energy and a remarkable prescience. Whether it is hurricanes or droughts or flooding or wildfires, like the sort raging right now in Northern California, we're already seeing the destabilizing effects of global warming that he foretold in "The End of Nature," published in The New Yorker in 1989. Just this week, the administrator of the Environmental Protection Agency, Scott Pruitt, signed an order to initiate the repeal of the Clean Power Plan, which was central to the United States' commitment to the Paris climate accord, which the White House has also decided to abrogate. All of which is to say that October of 2017 is a scarily opportune moment to talk about nuclear war or to talk about climate change—or to talk about climate change and nuclear war. But I am going to try to do something different. Instead of looking at the fate of Earth from our anxious perspective, from a human perspective, I'd like to try to look at it from the viewpoint of the millions and millions of non-human species with which we share the planet. This represents a different kind of imaginative exercise. It requires us not to imagine events that might happen but to look at events that have happened through different eyes—or even without eyes, since so many of our fellow-creatures lack them. We will always fall short in these exercises, but I think it's important to try, so I hope you will indulge me…. …[A]s important as we are to ourselves, we're not all there is on this blue marble. And if we are just thinking about ourselves, then we are failing as ethical agents, which is to say as human beings."