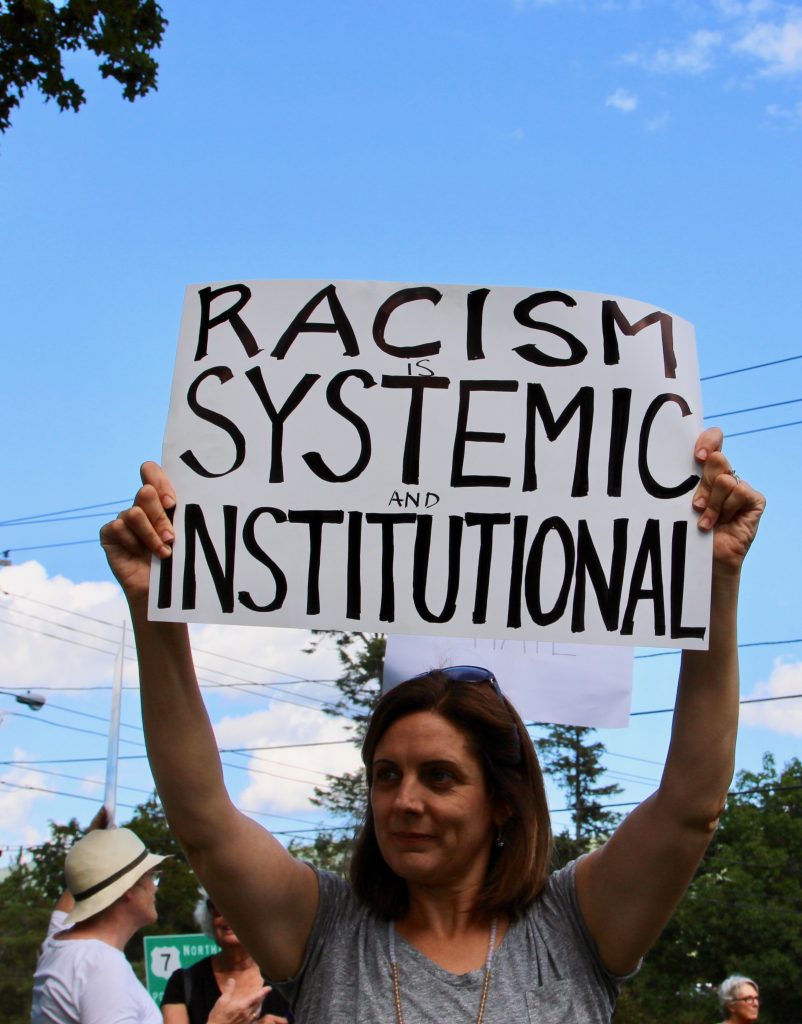 Keeping Track (of some things), Staying Outraged (it is possible), and Resisting (it's essential)
Passages in bold in the body of the texts below are my emphasis. This is an ongoing project, and I update the site frequently. I hope readers will peruse the articles in full for a better understanding of the issues and their context; our democracy and our future depend on citizens who can distinguish between facts and falsehoods and who are engaged in the political process.
Friday, 8 September 2017, Day 232:
House Passes Hurricane Aid and Raises Debt Ceiling, The New York Times, Thomas Kaplan and Michael D. Shear, Friday, 8 September 2017: "The Republican-controlled House on Friday gave final approval to President Trump's fiscal deal with Democrats, leaving conservative lawmakers frustrated and grumbling as Mr. Trump continued to assail his party for failing to advance major legislation. The president signed the measure later Friday. With Hurricane Irma poised to crash into Florida over the weekend, lawmakers approved $15 billion in hurricane relief as part of a short-term measure that increases the nation's borrowing authority and keeps the government funded until December. But the House passed the measure with the support of Democrats and over the objections of more than a third of the chamber's Republicans, who were left with few options after a president of their own party chose to side with 'Chuck and Nancy,' as Mr. Trump called the Democratic leaders, Senator Chuck Schumer of New York and Representative Nancy Pelosi of California."
Trump Lashes Out at Congressional Republicans' 'Death Wish,' The New York Times, Peter Baker, Friday, 8 September 2017: "President Trump on Friday rejected Republican complaints about his decision to work with Democrats on fiscal and immigration issues, chiding his own party for failing to advance major legislation and calling on congressional leaders to begin overhauling the tax code immediately. As the rift between the president and Republican lawmakers widened, the president argued that he had no choice but to collaborate with the Democratic minority to get business done, especially because the opposition has the power to block bills in the Senate, where Republicans do not have the 60 votes required to overcome a filibuster. 'Republicans, sorry, but I've been hearing about Repeal & Replace for 7 years, didn't happen!' he wrote in a series of morning messages on Twitter, referring to the failure of party leaders to pass legislation overturning former President Barack Obama's health care program. 'Even worse, the Senate Filibuster Rule will never allow the Republicans to pass even great legislation. 8 Dems control — will rarely get 60 (vs. 51) votes. It is a Repub Death Wish!' Mr. Trump pressed his party allies to accelerate efforts to revamp the tax code and lower taxes on corporations and workers, perhaps his best chance to pass a major priority item before the end of the year. 'Republicans must start the Tax Reform/Tax Cut legislation ASAP,' he wrote. 'Don't wait until the end of September. Needed now more than ever. Hurry!'"
Special counsel Robert Mueller gives the White House names of 6 aides he expects to question in Russia probe, The Washington Post, Carol D. Leonnig, Rosalind S. Helderman, and Ashley Parker, Friday, 8 September 2017: "Special counsel Robert S. Mueller III has alerted the White House that his team will probably seek to interview six top current and former advisers to President Trump who were witnesses to several episodes relevant to the investigation of Russia's meddling in the 2016 election, according to people familiar with the request. Mueller's interest in the aides, including trusted adviser Hope Hicks, former press secretary Sean Spicer and former chief of staff Reince Priebus, reflects how the probe that has dogged Trump's presidency is starting to penetrate a closer circle of aides around the president. Each of the six advisers was privy to important internal discussions that have drawn the interest of Mueller's investigators, according to people familiar with the probe, including his decision in May to fire FBI Director James B. Comey. Also of interest is the White House's initial inaction after warnings about then-national security adviser Michael Flynn's December discussions with Russia's ambassador to the United States. The advisers are also connected to internal documents that Mueller's investigators have asked the White House to produce, according to people familiar with the special counsel's inquiry."
Continue reading Week 34, Friday, 8 September-Thursday, 14 September 2017:
Election Integrity Commission members accuse New Hampshire voters of fraud, The Washington Post, David Weigel, Friday, 8 September 2017: "Days before they meet in New Hampshire, members of the White House's Election Integrity Commission have seized on a report about same-day registration to allege that massive fraud might have swung the state's 2016 vote. Both voters and election experts say the allegation — accusing thousands of voters of criminal activity simply for living in New Hampshire but holding out-of-state driver's licenses — are baseless."
Former Homeland Security Secretary Janet Napolitano Sues Trump to Save DACA (Deferred Action for Childhood Arrivals) Program She Helped Create, The New York Times, Michael D. Shear, Friday, 8 September 2017: "As secretary of homeland security in 2012, Janet Napolitano created DACA, the federal program that protected more than 800,000 young, undocumented immigrants from deportation and allowed them to work legally in the United States. Now, as the president of the sprawling University of California system, she is suing President Trump to save it. Lawyers for Ms. Napolitano and the school system she leads, which serves 238,000 students across 10 campuses, filed a lawsuit on Friday in federal court accusing Trump officials of violating administrative procedures and constitutional due process requirements by abruptly ending the program, known as Deferred Action for Childhood Arrivals. Having done so, she says in the lawsuit, Mr. Trump harmed the thousands of undocumented students whose attendance at her universities is made possible by the work permits that they receive through DACA. And she says that ending the program will negatively affect the university system, which stands to lose the academic and cultural benefits those students bring…. The lawsuit is among a series of early, high-profile legal challenges to the president's decision on Tuesday to abruptly end the DACA program, which was aimed at helping undocumented immigrants who had been brought illegally to the United States by their parents when they were children. It is also the latest attempt by the president's critics to oppose Mr. Trump's aggressive immigration policies, using the courts as a cudgel against his travel ban, enhanced immigration enforcement efforts and now, the decision to end the DACA protections."
John Kelly, Trump's Chief of Staff, Has an Enforcer in Kirstjen Nielsen, The New York Times, Maggie Haberman and Glenn Thrush, Friday, 8 September 2017: "Lost in the scramble to cope with Hurricanes Harvey and Irma, the response to North Korea's nuclear provocations and the shock at President Trump's instant alliance with Democrats was a little-noticed bureaucratic earthquake that shook the White House this week. At a staff meeting on Wednesday, Mr. Trump's new chief of staff, John F. Kelly, announced a number of seemingly quotidian internal moves, capped by the appointment of Kirstjen Nielsen — his brusque, no-nonsense longtime aide — as an assistant to the president and his principal deputy. Few outside the White House marked the moment, but inside the building, this was a big deal. Mr. Kelly had just handed day-to-day operations to a forceful, empowered aide some of her new colleagues are already comparing to Cardinal Joseph Ratzinger, the feared Vatican enforcer who eventually became Pope Benedict XVI. Perhaps the biggest problem Mr. Kelly, a retired Marine general, faces in taming his meandering, leaky, infighting-plagued West Wing staff is getting them used to the idea of functioning more or less the way previous White Houses have. Call it the old normal."
Defying Trump, the Senate Appropriations Committee approved funding for the United Nations' climate change body that oversees the Paris Climate Agreement, Reuters, Valerie Volcovici, Friday, 8 September 2017: "The U.S. Senate Appropriations Committee passed a spending bill on Thursday evening that includes $10 million to help fund the United Nations' climate change body that oversees the Paris Climate Agreement, despite President Donald Trump's decision to stop funding it. The 30-member Senate panel, which allocates federal funds to various government agencies and organizations, approved a $51 billion spending bill for the State Department and foreign operations, which included an amendment to continue funding the U.N. Framework Convention on Climate Change as well as the scientific body the Intergovernmental Panel on Climate Change. The amendment passed even though the 2018 budget proposal that Trump, a Republican, introduced earlier this year eliminated support of any mechanism to finance climate change projects in developing countries and organizations."
The Government Accountability Office launches a probe into the EPA's hiring practices, The Washington Post, Dino Grandoni, Friday, 8 September 2017: "A government watchdog agency has agreed to a request from Democratic senators to open an inquiry into whether the Environmental Protection Agency circumvented the Trump administration's own ethics rules when hiring certain agency employees. In August, two lawmakers, Sens. Thomas R. Carper (D-Del.) and Sheldon Whitehouse (D-R.I.), asked the Government Accountability Office to launch the probe. Both Democrats serve on the Senate Environment Committee, which oversees the EPA. GAO spokesman Chuck Young confirmed that the agency will launch the inquiry but said 'work won't start for a few months.' He added, 'The exact scope of what we will cover will not be determined until work gets underway.' As a demonstration of his campaign commitment to 'drain the swamp' in Washington, President Trump issued an executive order on employee ethics at the beginning of his administration in January. Under that order, executive-branch employees cannot 'participate in any particular matter' on which they had lobbied in the two years before their appointment. The senators alleged to the GAO that, among other issues, the EPA got around that order by hiring certain political appointees under a provision of the Safe Drinking Water Act that authorizes the EPA to hire up to 30 people 'without regard to civil service laws.' The senators wrote that they are concerned that such 'authorities are being abused,' noting that 'a number' of political appointees in supervisory positions had been hired this way."
Sunday, 10 September 2017, Day 234:
The Trump administration is aggressively using the administrative state to push socially conservative policies, The New York Times, Ben Protess, Danielle Ivory, and Steve Eder, Sunday, 10 September 2017: "The Trump administration opened the door to allowing more firearms on federal lands. It scrubbed references to 'L.G.B.T.Q. youth' from the description of a federal program for victims of sex trafficking. And, on the advice of religious leaders, it eliminated funding to international groups that provide abortion. While these initiatives lacked the fanfare of some of President Trump's high-profile proclamations — like his ban on transgender people in the military — they point to a fundamental repurposing of the federal bureaucracy to promote conservative social priorities. The aggressive regulatory effort, which runs counter to the Trump administration's less-is-more credo about government meddling, has led to policy changes related to gun ownership, gay rights, reproductive choices, immigration and other divisive political issues, according to a New York Times review of government documents and court records, as well as interviews with more than four dozen people involved in or briefed on the efforts. The overhaul is unfolding behind the scenes in Washington at agencies like the Health and Human Services Department, where new rules about birth control are being drafted, and in federal courtrooms, where the Justice Department has shifted gears in more than a dozen Obama-era cases involving social issues."
Former White House chief strategist Steve Bannon declares war with Republican leadership in Congress, Ashley Parker, Sunday, 10 September 2017: "President Trump's former chief strategist who left the White House in August — declared war Sunday against the Republican congressional leadership, called on Gary Cohn, Trump's top economic adviser, to resign, and outlined his views on issues ranging from immigration to trade. Bannon, in an interview on CBS's '60 Minutes,' accused Senate Majority Leader Mitch McConnell (R-Ky.) and House Speaker Paul D. Ryan (R-Wis.) of 'trying to nullify the 2016 election.' It was Bannon's first television interview since leaving the White House and returning as executive chairman to Breitbart News, the conservative website he previously led. He blamed them for failing to repeal and replace former president Barack Obama's signature health-care law and made clear that he would use his Breitbart perch to hold Republicans accountable for not helping Trump push through his agenda."
Steve Bannon, Former White House Chief Strategist, Calls the Firing of F.B.I. Director James Comey the Biggest Mistake in 'Modern Political History,' The New York Times, Noah Weiland, Sunday, 10 September 2017: "In his first extended interview since he left the White House last month, Stephen K. Bannon was unsparing in his criticism: calling out top Republicans, West Wing staff, the 'pearl-clutching mainstream media,' special counsel investigators and the Roman Catholic Church. He even singled out President Trump, labeling his firing of James B. Comey, the former F.B.I. director, the biggest mistake in 'modern political history.' Pressed by the interviewer, Charlie Rose, Mr. Bannon said that had Mr. Comey not been fired, the Justice Department investigation into possible links between the Trump campaign and Russia's election interference would not have been handed over to the special counsel, Robert S. Mueller III. 'We would not have the Mueller investigation and the breadth that clearly Mr. Mueller is going for,' Mr. Bannon said. Mr. Mueller is said to be investigating whether Mr. Trump obstructed justice in firing Mr. Comey. The assertion, made in an online-only segment of a wide-ranging '60 Minutes' interview that aired on Sunday night, was perhaps the most extraordinary of many criticisms made by Mr. Bannon as he sets out to reclaim his mantle as Mr. Trump's most prominent outside supporter from his perch as the head of Breitbart News, the far-right website. Despite his complaint about Mr. Comey's firing, Mr. Bannon said he planned to be the president's 'wingman outside for the entire time' he is in office."
Two more Trump associates, Reince Priebus and Don McGahn, hire lawyers as Special Counsel Robert Mueller's investigation escalates, Business Insider, Sonam Sheth, Sunday, 10 September 2017: "Trump's former chief of staff and current White House counsel have hired a lawyer following reports that special counsel Robert Mueller wants to interview them as part of his investigation into Russian interference in the 2016 election. Reince Priebus, Trump's former chief of staff, and Don McGahn, the White House counsel, have hired William Burck, a prominent white-collar criminal defense attorney from Quinn Emanuel Urquhart & Sullivan, Law360 reported this weekend. On Friday, it emerged that Mueller was seeking to question Priebus and McGahn as his team examines whether the Trump campaign colluded with Moscow to tilt the 2016 election in Trump's favor. In addition to the two men, Mueller also reportedly wants to speak to Hope Hicks, the interim communications director; Sean Spicer, the former press secretary; James Burnham, McGahn's deputy; and Josh Raffel, a top aide who works with Jared Kushner, Trump's son-in-law and senior adviser."
Monday, 11 September 2017, Day 235:
California sues the Trump administration over its plan to end the Deferred Action for Childhood Arrivals Program (DACA), Los Angeles Times, Patrick Mc Greevy, Monday, 11 September 2017: "California on Monday sued the Trump administration, challenging as unconstitutional the president's plan to rescind a program to protect young immigrants brought to the country illegally from deportation. The lawsuit comes a week after 15 other states, led by New York and Washington, filed a similar legal challenge. California Atty. Gen. Xavier Becerra said Monday he decided to file a separate suit because the state and its economy will be especially harmed by the president's action because it is home to a quarter of the 800,000 people in the Deferred Action for Childhood Arrivals, or DACA, program."
The next DACA? The Trump administration turns to another class of immigrants, those with 'temporary protected status,' CNN, Tal Kopan, Monday, 11 September 2017: "As the nation's immigrant community grapples with President Donald Trump's decision to end the Deferred Action for Childhood Arrivals program, a similar move could be looming for hundreds of thousands of other immigrants who have been permitted to build lives in the United States, in some cases for decades. At issue is 'temporary protected status,' a provision of immigration law that allows the government to grant temporary work authorizations and protection from deportation to immigrants, including otherwise undocumented ones, from certain countries where life remains dangerous. Conditions that could merit the status include armed conflict and civil war, natural disasters, epidemics and 'other extraordinary and temporary conditions.' The status is intended to be temporary, but many of the designated countries have had their crises continue for years, resulting in certain groups' protections lasting for decades. In the next six months, the Trump administration will weigh whether to extend the status for several countries whose immigrants have lived in the United States for as long as 20 years — with a decision to end that status potentially upending their lives. All told, more than 440,000 people in the United States are protected by the program."
Supreme Court Justice Anthony Kennedy's Order Temporarily Leaves in Place Trump's Travel Ban on Refugees, The New York Times, Adam Liptak, Monday, 11 September 2017: "Justice Anthony M. Kennedy on Monday issued a temporary order allowing the Trump administration to exclude most refugees from entering the United States while the Supreme Court considers challenges to its revised travel ban. The so-called administrative stay will probably be in place for only a short time, and the court is likely to issue a more considered ruling in a matter of days. Had the Supreme Court not acted, an appeals court ruling lifting the ban on refugees would have gone into effect on Tuesday. The Supreme Court has now interceded three times to fine-tune the scope of Mr. Trump's revised ban while it considers broader issues about its lawfulness. Issued in January and revised in March, the ban caused chaos at airports nationwide and gave rise to a global outcry, prompting a cascade of litigation as well."
Scott Pruitt, Administrator of the Environmental Protection Agency, Said It Is Insensitive to Discuss Climate Change in the Midst of Deadly Storms, The New York Times, Lisa Friedman, Monday, 11 September 2017: "Scott Pruitt, the administrator of the Environmental Protection Agency, says it is insensitive to discuss climate change in the midst of deadly storms. Tomás Regalado, the Republican mayor of Miami whose citizens raced to evacuate before Hurricane Irma, says if not now, when? 'This is the time to talk about climate change. This is the time that the president and the E.P.A. and whoever makes decisions needs to talk about climate change,' Mr. Regalado told the Miami Herald. 'If this isn't climate change, I don't know what is. This is a truly, truly poster child for what is to come.' For scientists, drawing links between warming global temperatures and the ferocity of hurricanes is about as controversial as talking about geology after an earthquake. But in Washington, where science is increasingly political, the fact that oceans and atmosphere are warming and that the heat is propelling storms into superstorms has become as sensitive as talking about gun control in the wake of a mass shooting."
Stop talking right now about the threat of climate change. It's here; it's happening, The Guardian, Bill McKibben, Monday, 11 September 2017: "Hurricane Harvey, Hurricane Irma, flash fires, droughts: all of them tell us one thing–we need to stand up to the fossil fuel industry and fast…. Because we have burned so much oil and gas and coal, we have put huge clouds of CO2 and methane in the air; because the structure of those molecules traps heat the planet has warmed; because the planet has warmed we can get heavier rainfalls, stronger winds, drier forests and fields. It's not mysterious, not in any way. It's not a run of bad luck. It's not Donald Trump (though he's obviously not helping). It's not hellfire sent to punish us. It's physics. Maybe it was too much to expect that scientists' warnings would really move people. (I mean, I wrote The End of Nature, the first book about all this 28 years ago this week, when I was 28 – and when my theory was still: 'People will read my book, and then they will change.') Maybe it's like all the health warnings that you should eat fewer chips and drink less soda, which, to judge by belt-size, not many of us pay much mind. Until, maybe, you go to the doctor and he says: 'Whoa, you're in trouble.' Not 'keep eating junk and some day you'll be in trouble,' but: 'You're in trouble right now, today. As in, it looks to me like you've already had a small stroke or two.' Hurricanes Harvey and Irma are the equivalent of one of those transient ischaemic attacks – yeah, your face is drooping oddly on the left, but you can continue. Maybe. If you start taking your pills, eating right, exercising, getting your act together. That's the stage we're at now – not the warning on the side of the pack, but the hacking cough that brings up blood. But what happens if you keep smoking? You get worse, till past a certain point you're not continuing. We've increased the temperature of the Earth a little more than 1C so far, which has been enough extra heat to account for the horrors we're currently witnessing. And with the momentum built into the system, we're going to go somewhere near 2C, no matter what we do. That will be considerably worse than where we are now, but maybe it will be expensively endurable. The problem is, our current business-as-usual trajectory takes us to a world that's about 3.5C warmer. That is to say, even if we kept the promises we made at Paris (which Trump has already, of course, repudiated) we're going to build a planet so hot that we can't have civilisations. We have to seize the moment we're in right now – the moment when we're scared and vulnerable – and use it to dramatically reorient ourselves."
Leading Democratic Senators Kamala Harris, Elizabeth Warren, Cory Booker, and Kirsten Gillibrand support Bernie Sanders's 'Medicare for all' health-care bill, The Washington Post, Aaron Blake, Monday, 11 September 2017.
Congress Rejects Trump Proposals to Cut Health Research Funds, The New York Times, Robert Pear, Monday, 11 September 2017: "Back in March, when President Trump released the first draft of his budget proposal for the coming fiscal year, he asked lawmakers for deep cuts to one of their favorite institutions, the National Institutes of Health — part of a broad reordering of priorities, away from science and social spending, toward defense and border security. Six months later, Congress has not only rejected the president's N.I.H. proposal; lawmakers from both parties have joined forces to increase spending on biomedical research — and have bragged about it. The Senate Appropriations Committee approved a bipartisan bill last week providing $36.1 billion for the health institutes in the fiscal year that starts next month."
Some of Trump's Lawyers Wanted Jared Kushner to Step Down as Senior White House Adviser, The Wall Street Journal, Peter Nicholas, Rebecca Ballhaus, and Erica Orden, Monday, 11 September 2017: "Some of President Donald Trump's lawyers earlier this summer concluded that Jared Kushner should step down as senior White House adviser because of possible legal complications related to a probe of Russia's involvement in the 2016 presidential election and aired concerns about him to the president, people familiar with the matter said. Among their concerns was that Mr. Kushner was the adviser closest to the president who had the most dealings with Russian officials and businesspeople during the campaign and transition, some of which are currently being examined by federal investigators and congressional oversight panels. Mr. Kushner, Mr. Trump's son-in-law and confidant, has said he had four such meetings or interactions. Another issue was Mr. Kushner's initial omission of any contacts with foreign officials from the form required to obtain a security clearance. He later updated the form several times to include what he has said were more than 100 contacts with foreign officials."
The U.S. Weakened a Security Council Resolution on North Korea in Order to Gain Chinese and Russian Support, The New York Times, Somini Sengupta, Monday, 11 September 2017: "The United Nations Security Council on Monday ratcheted up sanctions yet again against North Korea, but they fell significantly short of the far-reaching penalties that the Trump administration had demanded just days ago.While the sanctions were described in Washington and other capitals as the most extensive yet, in the end they amounted to another incremental increase of pressure on the country, even after it detonated its sixth and most powerful nuclear device. It was far from clear that the additional penalties would accomplish what the Trump administration said was its goal: To force North Korea to halt its nuclear and ballistic missile tests and reopen some kind of negotiation toward eventual nuclear disarmament."
Tuesday, 12 September 2017, Day 236:
Congress sends Trump legislation denouncing white supremacy and the violence in Charlottesville, The Washington Post, Mike DeBonis and Jenna Portnoy, Tuesday, 12 September 2017: "Congress sent a resolution to the White House on Tuesday condemning the violence at the white nationalist rally in Virginia last month and urging President Trump to speak out against racist hate groups. The legislation, which passed by unanimous consent in the Senate on Monday and in the House on Tuesday, will be presented to Trump for his signature in an effort by lawmakers to secure a more forceful denunciation of racist extremism from the president. Trump was roundly criticized by lawmakers of both parties last month after he blamed 'both sides' for the Aug. 12 violence that resulted in the death of counterprotester Heather Heyer, as well as his suggestion that some 'very fine people' were among the white-nationalist marchers. The text of the resolution was negotiated on a bipartisan basis by the members of Virginia's congressional delegation, overcoming early differences between Republicans and Democrats about how to characterize the events in Charlottesville and whether to explicitly criticize Trump's response."
Splitting 5-4, the Supreme Court Justices Put Texas Redistricting on Hold. A lower court had ordered Texas to redraw maps found to be discriminatory. The New York Times, Adam Liptak, Tuesday, 12 September 2017: "The Supreme Court on Tuesday blocked rulings from a federal court in Texas that had called for revisions to congressional and state legislative districts in the state after the court found that the districts violated the Constitution and the Voting Rights Act. The Supreme Court's brief order, in a long-running dispute over legislative maps drawn after the 2010 census, made it more likely that the 2018 election will be held using maps rejected by a three-judge panel of the Federal District Court for the Western District of Texas, in San Antonio. The Supreme Court's order will remain in place while it considers the state's appeal. The vote was 5 to 4 and divided along ideological lines, with the court's more conservative members in the majority."
White House Weighs Lowering the Refugee Quota to Below 50,000, the Lowest Since at Least 1980, The New York Times, Julie Hirschfeld Davis and Miriam Jordan, Tuesday, 12 September 2017: "The Trump administration is considering reducing the number of refugees admitted to the country over the next year to below 50,000, according to current and former government officials familiar with the discussions, the lowest number since at least 1980. President Trump promised during his 2016 campaign to deny admittance to refugees who posed a terrorist threat. In his first days in office he took steps to radically reduce the program that resettles refugees in American cities and towns, capping the number admitted at 50,000 as part of his executive order banning travel from seven predominantly Muslim countries. That was less than half the 110,000 refugees President Barack Obama said should be admitted in 2016. But in recent weeks, as the deadline approached for Mr. Trump to issue the annual determination for refugee admissions required by the Refugee Act of 1980, some inside the White House — led by Stephen Miller, Mr. Trump's senior adviser for policy — have pressed to set the ceiling even lower. The issue has created an intense debate within the administration, with Mr. Miller and some officials at the Department of Homeland Security citing security concerns and limited resources as grounds for deeply cutting the number of admissions, and officials at the National Security Council, the State Department and the Department of Defense opposing a precipitous drop. No final decision has been made, according to the officials, but as the issue is being debated, the Supreme Court on Tuesday allowed the administration to bar almost any refugees from entering the country while it considers challenges to the travel ban order. The court will hear arguments in the case next month."
Senate Intelligence Committee slips sentence into a bill that could lead to spying on US citizens, McClatchy DC Bureau, Tim Johnson, Tuesday, 12 September 2017: "A Senate panel may be stealthily trying to give federal law enforcement a new tool to go after the anti-secrecy group WikiLeaks and its U.S. collaborators. A one-sentence 'Sense of Congress' clause was tacked onto the end of a massive 11,700-word bill that was approved by the Senate Intelligence Committee and is likely to come before the full Senate later this month. The clause says that WikiLeaks 'resembles a non-state hostile intelligence service' and that the U.S. government 'should treat it as such.' The intended target might not be Julian Assange, the Australian-born founder of WikiLeaks who has been holed up at the Ecuadorean Embassy in London since 2012. Federal law enforcement, experts say, is likely targeting anyone collaborating with his organization. And this language would help investigators secure the authorization needed to surveil those U.S. citizens thought to be associated with WikiLeaks, said Robert L. Deitz, a lawyer who has held senior legal posts at the CIA, the National Security Agency and at the Pentagon's intelligence offices. Requests to spy on citizens go to the secret Foreign Intelligence Surveillance Court, and, at least theoretically, they are difficult to obtain."
House of Representatives Defunds Attorney General Jeff Sessions's Expansion of Civil Forfeiture, Institute for Justice, Nick Sibilla, Tuesday, 12 September 2017: "The U.S. House of Representatives unanimously approved three amendments late Tuesday that would defund a notorious federal forfeiture program that was recently restored by U.S. Attorney General Jeff Sessions. 'Civil forfeiture is one of the greatest threats to private property rights,' said Institute for Justice Attorney Robert Everett Johnson. 'But today, hundreds of members of Congress came together and voted to block an alarming expansion of this government power.' Sponsored by Reps. Justin Amash, Tim Walberg, and Jamie Raskin and co-sponsored by Reps. Steve Cohen, Jim Sensenbrenner, and Mark Sanford, the amendments address so-called 'adoptive' seizures and forfeitures. Under the federal adoption program, state and local law enforcement can seize property without filing criminal charges, and then transfer the seized property to federal prosecutors for forfeiture under federal law. Local and state agencies can collect up to 80 percent of the forfeiture proceeds."
Purged Facebook Page Tied to the Kremlin Spread Anti-Immigrant Bile, The New York Times, Scott Shane, Tuesday, 12 September 2017: "The notice went out on Facebook last year, calling citizens of Twin Falls, Idaho, to an urgent meeting about the 'huge upsurge of violence toward American citizens' by Muslim refugees who had settled there. The inflammatory post, however, originated not in Idaho but in Russia. The meeting's sponsor, an anti-immigrant page called 'Secured Borders,' was one of hundreds of fake Facebook accounts created by a Russian company with Kremlin ties to spread vitriolic messages on divisive issues. Facebook acknowledged last week that it had closed the accounts after linking them to advertisements costing $100,000 that were purchased in Russia's influence campaign during and after the 2016 election. But the company declined to release or describe in detail the pages and profiles it had linked to Russia. A report by the Russian media outlet RBC last March, however, identified the Secured Borders page as the work of the Internet Research Agency, a St. Petersburg firm that employs hundreds of so-called trolls to post material in support of Russian government policies. A Facebook official confirmed that Secured Borders was removed in the purge of Russian fakes."
Trusted Trump aide Hope Hicks named White House communications director, The Washington Post, Anne Gearan, Tuesday, 12 September 2017: "Hope Hicks, a longtime adviser to President Trump, was formally named his top communications adviser Tuesday. Hicks has served as interim communications director since the abrupt departure of Anthony Scaramucci from the post last month. She will now hold the title in full, putting her among the highest-ranking women in Trump's White House. Hicks was a top aide during Trump's presidential campaign and is among a small circle of trusted advisers who are not part of Trump's family. The appointment, which does not require Senate confirmation, was announced Tuesday evening."
Wednesday, 13 September 2017, Day 237:
Bernie Sanders: Why We Need Medicare for All, The New York Times, Bernie Sanders, Wednesday, 12 September 2017: "This is a pivotal moment in American history. Do we, as a nation, join the rest of the industrialized world and guarantee comprehensive health care to every person as a human right? Or do we maintain a system that is enormously expensive, wasteful and bureaucratic, and is designed to maximize profits for big insurance companies, the pharmaceutical industry, Wall Street and medical equipment suppliers? We remain the only major country on earth that allows chief executives and stockholders in the health care industry to get incredibly rich, while tens of millions of people suffer because they can't get the health care they need. This is not what the United States should be about…. The reason that our health care system is so outrageously expensive is that it is not designed to provide quality care to all in a cost-effective way, but to provide huge profits to the medical-industrial complex. Layers of bureaucracy associated with the administration of hundreds of individual and complicated insurance plans is stunningly wasteful, costing us hundreds of billions of dollars a year. As the only major country not to negotiate drug prices with the pharmaceutical industry, we spend tens of billions more than we should. The solution to this crisis is not hard to understand. A half-century ago, the United States established Medicare. Guaranteeing comprehensive health benefits to Americans over 65 has proved to be enormously successful, cost-effective and popular. Now is the time to expand and improve Medicare to cover all Americans…. On Wednesday I will introduce the Medicare for All Act in the Senate with 15 co-sponsors and support from dozens of grass-roots organizations. Under this legislation, every family in America would receive comprehensive coverage, and middle-class families would save thousands of dollars a year by eliminating their private insurance costs as we move to a publicly funded program. The transition to the Medicare for All program would take place over four years. In the first year, benefits to older people would be expanded to include dental care, vision coverage and hearing aids, and the eligibility age for Medicare would be lowered to 55. All children under the age of 18 would also be covered. In the second year, the eligibility age would be lowered to 45 and in the third year to 35. By the fourth year, every man, woman and child in the country would be covered by Medicare for All." See also, 'Single Payer Is a Rational Health-Care System': An Exclusive Interview With Bernie Sanders on His 'Medicare for All' Plan, The Nation, John Nichols, Wednesday, 13 September 2017.
Medicare for All or Control by the States: Democrats and Republicans Are Laying Out Their Visions of Health Care, The New York Times, Robert Pear, Wednesday, 13 September 2017: "In one Senate office building, some of the leading lights of the Democratic Party gathered Wednesday to embrace what was once a proposal only of the far left: a huge expansion of Medicare, large enough to open the popular, government-run health program to all Americans. In another Senate office building, a smaller but equally adamant group of Republican senators stood together to take one last stab at dismantling the Affordable Care Act. They proposed instead to send each state a lump sum of federal money, along with sweeping new discretion over how to use it. Important elements in both parties are trying to move beyond President Barack Obama's health care law, which has always been a complicated, politically difficult mix of government and private health insurance. But they are moving in radically different directions. The proposals appeared to have only one thing in common: Neither is likely to be enacted any time soon. Senator Bernie Sanders of Vermont, the onetime candidate for the Democratic presidential nomination, proposed what he called "a Medicare-for-all, single-payer health care system," and he said 16 Democratic senators supported it. Those included Elizabeth Warren of Massachusetts, Cory Booker of New Jersey, Kirsten E. Gillibrand of New York and Kamala Harris of California — all names on the list of possible candidates for president in 2020. "Instead of wasting hundreds of billions of dollars trying to administer an enormously complicated system of hundreds of separate insurance plans, there would be one insurance plan for the American people with one single payer," said Mr. Sanders, the ringmaster of an event that felt like a political rally, with banners and placards, consumers and patients, labor union members, nurses in red T-shirts and an audience full of fans who applauded, whooped and hollered. Heading in the other direction were several Republican senators, led by Lindsey Graham of South Carolina and Bill Cassidy of Louisiana, who would take money spent under the Affordable Care Act and give it to states in the form of block grants…. Mr. Sanders said he was prepared for a long battle to establish health care as a right. (That was supposedly a goal of the Affordable Care Act.) His bill could serve as a political manifesto and a possible campaign platform for progressive candidates. That so many Democrats are embracing it is a milestone. About 60 percent of House Democrats have endorsed a "Medicare for all" bill introduced by Representative John Conyers Jr., Democrat of Michigan. But Democratic leaders in the House and the Senate are steering clear, saying their immediate concern is to protect coverage under the Affordable Care Act, which still faces attacks from Republicans." See also, One-Third of Democratic Senators Support Bernie Sanders's Single-Payer Plan, The New York Times, Haeyoun Park and Wilson Andrews, Wednesday, 13 September 2017.
House Minority Leader Nancy Pelosi and Senate Minority Leader Chuck Schumer Say They Have a Deal With Trump to Extend Protections for Undocumented Immigrants in the Deferred Action for Childhood Arrivals Program (DACA), The New York Times, Maggie Haberman and Yamiche Alcindor, Wednesday, 13 September 2017: "Democratic leaders on Wednesday night declared that they had a deal with President Trump to quickly extend protections for young undocumented immigrants and to finalize a border security package that does not include the president's proposed wall. The Democrats, Senator Chuck Schumer and Representative Nancy Pelosi, said in a joint statement that they had a 'very productive' dinner meeting with the president at the White House that focused on the program known as Deferred Action for Childhood Arrivals, or DACA. 'We agreed to enshrine the protections of DACA into law quickly, and to work out a package of border security, excluding the wall, that's acceptable to both sides,' they said. But on Thursday morning, the president contradicted the Democrats, saying no deal had been struck. (Read that article.)"
In an email in late February 2017, Trump voting fraud panel member Hans von Spakovsky of the Heritage Foundation lamented adding Democrats and 'mainstream' Republicans to the panel, The Washington Post, John Wagner, Wednesday, 13 September 2017: "A prominent member of President Trump's voter fraud commission on Wednesday acknowledged writing an email in which he argued that appointing Democrats or 'mainstream' Republicans to the panel 'would guarantee its failure.' In the late-February email, Hans von Spakovsky of the Heritage Foundation, one of Trump's GOP appointees, wrote that he had received 'a very disturbing phone call' about the commission, which Vice President Pence was set to lead. 'We are told that the members of this commission are to be named on Tuesday,' von Spakovsky wrote. 'We're also hearing that they are going to make this bipartisan and include Democrats. There isn't a single Democratic official that will do anything other than obstruct any investigation of voter fraud. … That decision alone shows how little the [White House] understands about this issue.' Von Spakovsky went on to say that 'there are only a handful of real experts on the conservative side of this issue,' adding: 'If they are picking mainstream Republican officials and/or academics to man this commission it will be an abject failure because there aren't any that know anything about this or who have paid attention to the issue over the years.' The email was made public Tuesday by the Campaign Legal Center, which obtained it through a public records request to the U.S. Department of Justice. A copy of the email was later forwarded to Attorney General Jeff Sessions."
After Charlottesville, Republican Senator Tim Scott of South Carolina Gives Trump a History Lesson on Racism, The New York Times, Yamiche Alcindor and Glenn Thrush, Wednesday, 13 September 2017: "Tim Scott, the lone black Republican in the Senate, delivered a pointed history lesson on America's 300-year legacy of racism to President Trump on Wednesday in response to what he called Mr. Trump's 'sterile' response to the riots in Charlottesville, Va., last month. The president invited Mr. Scott, a conservative from South Carolina who had expressed disgust with Mr. Trump's equivocal reaction to the white supremacist protests that left one woman dead, to the Oval Office for what Mr. Trump's staff described as a demonstration of the president's commitment to 'positive race relations.' Both men described the interaction as positive and constructive, but Mr. Scott clearly had a point to make. When a reporter asked the senator after the meeting if the president had expressed regret, a pained look flashed on Mr. Scott's face. He paused for a few seconds and replied, 'He certainly tried to explain what he was trying to convey.' White House officials emailed reporters a photograph of Mr. Trump listening intently as Mr. Scott made a point, with both sitting in chairs often used for bilateral meetings with foreign leaders. The White House misidentified him as Tom Scott. In his remarks to reporters, Mr. Scott made it clear he did not go to the White House for a photo op, but to decisively rebut Mr. Trump's claim — to the president's face — that 'both sides,' racists and anti-racist protesters, were responsible for the violence that followed a torchlight protest against the removal of a statue of Robert E. Lee."
Trump Administration Launches Broad New Anti-Leak Program, BuzzFeed News, Chris Geidner, Wednesday, 13 September 2017: "The Trump administration has already promised an aggressive crackdown on anyone who leaks classified information. The latest move is a dramatic step that could greatly expand what type of leaks are under scrutiny and who will be scrutinized. In the memo about leaks that was subsequently obtained by BuzzFeed News, National Security Adviser H.R. McMaster details a request that 'every Federal Government department and agency' hold a one-hour training next week on 'unauthorized disclosures' — of classified and certain unclassified information…. The memo, dated Sept. 8, signals a potentially dramatic expansion of the previous administration's war on leaks. The Obama administration moves focused on alleged national security leaks and 'insider threats' — an effort centered on the intelligence agencies under an October 2011 executive order from President Obama. Those investigations — and in some cases, prosecutions — were widely criticized, particularly in the media. McMaster's memo is directed to a much larger group, including virtually every senior official in the federal government — from the vice president and cabinet heads to the chairman of the Joint Chiefs of Staff to the director of the Peace Corps. Perhaps more importantly, the memo asserts that 'unauthorized disclosure' of both classified and 'controlled unclassified' information 'causes harm to our Nation and shakes the confidence of the American people.' The McMaster memorandum itself likely would be seen as a type of such a 'controlled unclassified' document, as it is marked: 'UNCLASSIFIED//FOUO [For Official Use Only].'"
Trump nominates conservative Texas lawyer James 'Trey' Trainor III to the Federal Election Commission, The Washington Post, Matea Gold, Wednesday, 13 September 2017:"President Trump tapped a conservative Texas lawyer who worked for his campaign to serve on the long-polarized Federal Election Commission, an appointment that comes as the panel is under pressure to examine whether a Russian company broke election laws by running politically themed Facebook ads during the 2016 presidential campaign. The White House announced late Tuesday that the president has nominated James E. 'Trey' Trainor III, a partner in the Austin office of Akerman LLP, to fill the remainder of a six-year FEC term that will expire in April 2021. That puts him on track to replace Republican Commissioner Lee Goodman, who said this spring that he was planning on stepping down by the end of year. Trainor, who must be confirmed by the Senate, has pushed for less regulation of money in politics. In Texas, he fought efforts by fellow Republicans to require politically active nonprofit organizations to disclose their donors, saying that such a law 'would have a chilling effect on anybody's ability to speak.' At the time, Trainor represented Empower Texans, a conservative advocacy group that targeted GOP sponsors of the measure and fought the Texas Ethics Commission's push for the group to reveal its donors."
U.S. Department of Justice won't bring federal civil rights charges against six Baltimore police officers involved in the arrest and in-custody death of Freddie Gray, Associated Press, Juliet Linderman, Wednesday, 13 September 2017: "The U.S. Department of Justice said Tuesday it won't bring federal civil rights charges against six Baltimore police officers involved in the arrest and in-custody death of Freddie Gray, a young black man whose death touched off weeks of protests and unrest in the city. The officers were charged by state prosecutors after Gray's neck was broken in the back of a police van in April 2015. The 25-year-old was handcuffed and shackled, but he was unrestrained by a seat belt. The Justice Department said in a statement that while Gray's death was 'undeniably tragic,' federal prosecutors did not find enough evidence to prove the officers willfully violated his civil rights, a high legal threshold. The decision not to bring federal charges against the officers means none of them will be held criminally responsible for Gray's death. Three officers were acquitted in state court, and Baltimore State's Attorney Marilyn Mosby later dropped the remaining state cases."
Senate Majority Leader Mitch McConnell Said That Individual Senators Should No Longer Be Able to Block Federal Appeals Court Nominees, a Major Break With Senate Practice, The New York Times, Carl Hulse, Wednesday, 13 September 2017: "President Trump is eager to put his conservative imprint on the federal judiciary, but an impediment remains. Though the Senate has virtually eliminated the ability of the minority party to block appointments to the bench from the Supreme Court on down, individual senators can still thwart nominees from their home states by refusing to sign off on a form popularly known for its color — the blue slip. Now, with some Democrats refusing to consent as the Trump administration moves to fill scores of judicial vacancies, Senator Mitch McConnell, the Kentucky Republican and majority leader, is for the first time publicly advocating that the blue slip be made strictly advisory when it comes to appeals court nominees — the most powerful judges after those on the Supreme Court."
Senate Rejects Bipartisan Effort to End 9/11 Military Force Declaration, The New York Times, Sheryl Gay Stolberg, Wednesday, 13 September 2017: "Nearly 16 years to the day after Congress first authorized a military response to the attacks of Sept. 11, 2001, the Senate on Wednesday rejected an effort to repeal the virtual blank check that Congress granted to the president while smoke still rose from the rubble of the World Trade Center. The debate pitted the Republican Party's ascendant isolationist wing, represented by Senator Rand Paul of Kentucky, against its old-line interventionists, led by Senator John McCain, Republican of Arizona, who is pressing his vision of a muscular military even as he battles brain cancer. Mr. Paul pressed for the repeal vote, in a strange bedfellows alliance with Senator Tim Kaine, the Virginia Democrat who was his party's vice-presidential nominee last year. But the effort failed when senators voted 61 to 36 to set the measure aside, rather than include it in the annual defense policy bill that senators are considering this week. 'What we have today is basically unlimited war — war anywhere, anytime, any place on the globe,' Mr. Paul told his colleagues in a speech Tuesday afternoon on the Senate floor. 'I don't think anyone with an ounce of intellectual honesty believes these authorizations allow current wars we fight in seven countries.' Mr. Paul had proposed repealing the declaration in six months, to give lawmakers time to consider a new one. The issue has been around since 2015, when President Barack Obama asked Congress to replace the authorization of military force passed to battle Al Qaeda with a new one crafted specifically to take on the Islamic State."
National Flood Insurance Program and the Risks Associated With Rebuilding After Flooding, The New Yorker, Elizabeth Kolbert, Wednesday, 13 September 2017: "The aim of the National Flood Insurance Program, which was created by Congress, in 1968, in the aftermath of Hurricane Betsy, is to provide 'affordable insurance to property owners.' The program offers what amounts to subsidized coverage, and according to its critics, and also to some of its supporters, the N.F.I.P. has had the perverse effect of encouraging rebuilding in areas where homes and businesses probably shouldn't have been built in the first place."
In a reversal of internal policy, the Office of Government Ethics says aides caught up in Russia probes may accept anonymous gifts from lobbyists to their legal defense funds, Politico, Darren Samuelsohn, Wednesday, 13 September 2017: "The U.S. Office of Government Ethics has quietly reversed its own internal policy prohibiting anonymous donations from lobbyists to White House staffers who have legal defense funds. The little-noticed change could help President Donald Trump's aides raise the money they need to pay attorneys as the Russia probe expands — but raises the potential for hidden conflicts of interest or other ethics trouble."
Former national security adviser Michael Flynn promoted Middle East nuclear power project during his White House tenure, The Hill, Max Greenwood, Wednesday, 13 September 2017: "Former national security adviser Michael Flynn promoted a private-sector nuclear power plan for the Middle East while he served in the White House, the Wall Street Journal reported Wednesday. The project aimed to build nuclear plants in Saudi Arabia and other areas in the Middle East. During his short tenure in President Trump's White House, Flynn advocated for a group of former military officers, who were promoting the project on behalf of U.S. companies, according to the Journal. Before entering his White House post, Flynn advised U.S. companies on the project. His White House disclosure forms indicate that he stepped aside in January when Trump took office. But according to the Journal, Flynn continued to discuss the project while serving in the White House and directed National Security Council staffers to meet with the companies involved in the plan. What's more, Flynn stayed in contact with the former military officers charged with promoting the project, communicating with them 'outside normal channels,' the Journal reported. Even after NSC ethics advisers told Flynn to step away from the project, he continued his activity."
Treasury Secretary Steven Mnuchin requested government jet for his European honeymoon, ABC News, Justin Fishel, Brian Ross, and Jordyn Phelps, Wednesday, 13 September 2017: "Secretary Steven Mnuchin requested use of a government jet to take him and his wife on their honeymoon in Scotland, France and Italy earlier this summer, sparking an inquiry by the Treasury Department's Office of Inspector General, sources tell ABC News. Officials familiar with the matter said the highly unusual ask for a U.S. Air Force jet, which according to an Air Force spokesman could cost roughly $25,000 per hour to operate, was put in writing by the secretary's office but was deemed unnecessary after further consideration by Treasury Department officials. Sen. Ron Wyden (D-Ore.), the top Democrat on the Senate Finance Committee, said in an interview with ABC News that Mnuchin's request for a government jet on his honeymoon defies common sense."
The White House Said Tweets by ESPN's Jemele Hill Calling Trump a White Supremacist Are a 'Fireable Offense,' The New York Times, Kevin Draper, Wednesday, 13 September 2017: "ESPN, under intense pressure again in the hypercharged terrain of social media, elicited a rebuke from a White House official on Wednesday in response to a series of tweets posted by a 'SportsCenter' host. Jemele Hill, who co-hosts the 6 p.m. 'SportsCenter' program, called President Trump a white supremacist on Twitter on Monday, adding: 'Trump is the most ignorant, offensive president of my lifetime. His rise is a direct result of white supremacy. Period.' Sarah Huckabee Sanders, the White House press secretary, said the comments were a 'fireable offense.'… ESPN, which like many news organizations has long wrestled with how to police employees' social-media comments, said in a statement Tuesday afternoon that Hill's comments 'do not represent the position of ESPN.' 'We have addressed this with Jemele and she recognizes her actions were inappropriate.'"
Thursday, 14 September 2017, Day 238:
Trump and top Democrats agree to work on deal to save 'dreamers' from deportation, The Washington Post, Ed O'Keefe and David Nakamura, Thursday, 14 September 2017: "Democratic leaders announced late Wednesday that they agreed with President Trump to pursue a legislative deal that would protect hundreds of thousands of young undocumented immigrants from deportation and enact border security measures that don't include building a physical wall. The president discussed options during a dinner at the White House with Senate Minority Leader Charles E. Schumer (D-N.Y.) and House Minority Leader Nancy Pelosi (D-Calif.) that also included talks on tax reform, infrastructure and trade. Trump has showed signs of shifting strategy to cross the aisle and work with Democrats in the wake of the high-profile failures by Republicans to repeal the Affordable Care Act. 'We're working on a plan for DACA,' Trump said as he left the White House on Thursday for a trip to survey hurricane damage in Florida. Trump said that he and Congress are 'fairly close' to a deal and that Republican leaders Rep. Paul Ryan (Wis.) and Sen. Mitch McConnell (Ky.) are 'very much on board' with a deal that would address DACA. The agreement must include 'massive border security,' Trump said in response to shouted questions about whether he had reached a deal on the terms Schumer and Pelosi had described. 'The wall will come later' he said, apparently confirming a central element of the Democrats' account. Earlier Thursday, amid backlash from conservative supporters, Trump had sought to reach out to his GOP base with messages claiming his agenda would remain intact on signature issues such as the border wall. In a series of tweets, Trump wrote that 'no deal' was made on the Deferred Action for Childhood Arrivals, or DACA, an Obama-era program that has allowed 690,000 dreamers to work and go to school without fear of deportation. He further wrote that agreements on 'massive border security' would have to accompany any new DACA provisions, and insisted that 'the WALL will continue to be built.' But he again put lawmakers on notice that he favors some protections for the so-called 'dreamers.' 'Does anybody really want to throw out good, educated and accomplished young people who have jobs, some serving in the military?' Trump wrote in back-to-back tweets. Really! … They have been in our country for many years through no fault of their own — brought in by parents at young age. Plus BIG border security.'" See also, Trump's Support for Law to Protect 'Dreamers' Lifts Its Chances, The New York Times, Sheryl Gay Stolberg and Yamiche Alcindor, Thursday, 14 September 2017. See also, Trump's immigration talks with Democrats attract cautious support, The Washington Post, Elise Viebeck, Ed O'Keefe, and Mike DeBonis, Thursday, 14 September 2017: "President Trump's effort to strike an immigration deal with Democrats attracted cautious support from lawmakers of both parties Thursday even as it prompted a swift backlash from scattered conservatives and an attempt by irritated Republican leaders to reassert their authority. House Speaker Paul D. Ryan (R-Wis.) dismissed the potential deal negotiated late Wednesday over dinner at the White House between Trump and Capitol Hill's top two Democrats as little more than a preliminary discussion — and insisted that any agreement must have buy-in from GOP leaders. Yet Ryan agreed in broad terms with the president's goal of protecting hundreds of thousands of undocumented immigrants while postponing talk of a border wall but toughening U.S. border security in other ways."
Trump Humiliated Attorney General Jeff Sessions After Appointment of Special Counsel Robert Mueller, The New York Times, Michael S. Schmidt and Maggie Haberman, Thursday, 14 September 2017: "Shortly after learning in May that a special counsel had been appointed to investigate links between his campaign associates and Russia, President Trump berated Attorney General Jeff Sessions in an Oval Office meeting and said he should resign, according to current and former administration officials and others briefed on the matter. The president attributed the appointment of the special counsel, Robert S. Mueller III, to Mr. Sessions's decision to recuse himself from the Justice Department's Russia investigation — a move Mr. Trump believes was the moment his administration effectively lost control over the inquiry. Accusing Mr. Sessions of 'disloyalty,' Mr. Trump unleashed a string of insults on his attorney general. Ashen and emotional, Mr. Sessions told the president he would quit and sent a resignation letter to the White House, according to four people who were told details of the meeting. Mr. Sessions would later tell associates that the demeaning way the president addressed him was the most humiliating experience in decades of public life. The Oval Office meeting, details of which have not previously been reported, shows the intensity of Mr. Trump's emotions as the Russia investigation gained steam and how he appeared to immediately see Mr. Mueller's appointment as a looming problem for his administration. It also illustrates the depth of antipathy Mr. Trump has had for Mr. Sessions — one of his earliest campaign supporters — and how the president interprets 'disloyalty' within his circle of advisers…. Mr. Trump told Mr. Sessions that choosing him to be attorney general was one of the worst decisions he had made, called him an "idiot," and said that he should resign…. Mr. Trump ended up rejecting Mr. Sessions's May resignation letter after senior members of his administration argued that dismissing the attorney general would only create more problems for a president who had already fired an F.B.I. director and a national security adviser. Mr. Trump once again, in July, told aides he wanted to remove Mr. Sessions, but for a second time didn't take action."
Trump Resurrects His Claim That Both Sides Share Blame in Charlottesville Violence, The New York Times, Mark Landler, Thursday, 14 September 2017: "President Trump thrust himself back into the racial storms of Charlottesville on Thursday, repeating his charge that those who resisted the neo-Nazis and white supremacists were as much to blame as the alt-right crowds who marched on the Virginia college town. Mr. Trump was characterizing his side of a conversation on Wednesday with Senator Tim Scott of South Carolina, during which Mr. Scott, the Senate's only black Republican, confronted the president on his claim that 'both sides' were responsible for the violence that followed a torchlight protest against the removal of a statue of Robert E. Lee. 'Especially in light of the advent of Antifa, if you look at what's going on there, you know, you have some pretty bad dudes on the other side also,' Mr. Trump said, referring to the anti-fascist activists who clashed with the neo-Nazis and white supremacists. Now because of what's happened since then, with Antifa, you look at really what's happened since Charlottesville — a lot of people are saying — in fact, a lot of people have actually written, 'Gee, Trump might have a point,' Mr. Trump said to reporters on Air Force One. 'I said, "You've got some very bad people on the other side," which is true.' It was the latest shift in Mr. Trump's constantly evolving statements about Charlottesville. He has alternately condemned the hate groups and drawn a moral equivalence between them and the counterprotesters. On Thursday night, he signed a nonbinding congressional resolution urging him to condemn groups like white supremacists and the Ku Klux Klan. But earlier in the day, Mr. Trump reverted to the unapologetic stance he took in a news conference last month at Trump Tower." See also, Trump's inflammatory Air Force One gaggle, annotated. Trump put some kindling beneath his Charlottesville and Obama-spied-on-me comments. And then he lit it. The Washington Post, Aaron Blake, Thursday, 14 September 2017.
The Trump Administration Plans to End a Refugee Program for Children, ProPublica, Marcelo Rochabrun, Thursday, 14 September 2017: "The Trump administration plans to stop accepting refugee applications from children with U.S.-based parents from three violence-riddled Central American countries — El Salvador, Honduras and Guatemala — according to the summary of a presentation the State Department made recently to refugee organizations. The decision to end the Central American Minors program, which began in 2014 and is the only refugee program aimed at helping people from that region, could put hundreds of families split between two countries in a delicate situation. The children will no longer be able to come legally to the U.S. Of course, they can still attempt to cross without authorization and then either request asylum or try to navigate the border region without being detained or injured — just the kind of dangerous illegal immigration that the CAM program was meant to discourage. (And if the children do cross the border, as ProPublica recently reported, they could expose their parents to an investigation for child smuggling.)"
Federal Communications Commissions's New Diversity Chair Julia Johnson Lobbied Against Net Neutrality and Services for Minority Communities, The Intercept, Lee Fang, Thursday, 14 September 2017: "Chairman Ajit Pai has selected Julia Johnson, president of a consulting firm called NetCommunications, to lead the Advisory Committee on Diversity and Digital Empowerment, a group Pai said he established to champion the voice of every American, 'no matter their race, gender, religion, ethnicity, or sexual orientation.' Despite the laudatory title and mission of the diversity committee, Johnson is a consultant who perfectly embodies the corporations-first agenda of President Donald Trump's FCC. Johnson has long worked on behalf of industry groups seeking to undermine consumer regulations and promote the interests of large corporate clients. Shortly after Trump named Pai to lead the FCC, the Multicultural Media, Telecom & Internet Council — a nonprofit chaired by Johnson and funded by Comcast, AT&T, Verizon, and other large telecom firms — released statements praising Pai's appointment and endorsing his strategy for unwinding the net neutrality protections secured during former President Barack Obama's administration."
The Environmental Protection Agency will reconsider Obama-era safeguards on coal waste, The Washington Post, Brady Dennis and Jiliet Eilperin,Thursday, 14 September 2017: "The Environmental Protection Agency plans to reconsider parts of an Obama-era effort to regulate potentially toxic waste known as coal ash, again siding with energy-industry efforts to slow or reverse standards put in place in recent years. Federal regulators have struggled for several decades with how to address coal ash, the substance that remains when coal is burned in power plants to generate electricity. A toxic mix of mercury, cadmium, arsenic and other heavy metals, coal ash can pollute waterways, poison wildlife and cause respiratory illness among those living near the massive storage pits plant operators use to contain it. A rule finalized in 2015 by the Obama administration imposed new standards on coal ash disposal sites by ramping up inspection and monitoring levels and requiring measures such as liners in new waste pits to prevent leaking that could threaten adjacent drinking water supplies. In May, however, industry officials petitioned the EPA to ask that the new administration revisit the rule. The existing regulation, they wrote, 'affects both the utility and coal industries and also affects the large and small businesses that support and rely upon those industries. It is causing significant adverse impacts on coal-fired generation in this country due to the excessive costs of compliance — even EPA acknowledges the costs of the rule outweigh its benefits.' Their pleas found a sympathetic ear in EPA Administrator Scott Pruitt, who in a letter dated Wednesday replied that it was "appropriate and in the public interest" for the agency to rethink the regulation."
Health and Human Services is slashing funding to groups helping ACA consumers enroll by up to 92 percent, The Washington Post, Juliet Eilperin and Amy Goldstein, Thursday 14 September 2017: "Health and Human Services officials have informed grass-roots groups that assist with enrollment under the Affordable Care Act that their funding will be reduced by as much as 92 percent, a move that could upend outreach efforts across the country. The groups, which fund organizations known as 'navigators,' had been braced for the cuts since the Trump administration announced two weeks ago that it would shrink overall program funding by 41 percent and slash the department's ACA advertising budget from $100 million to $10 million. At the time of the announcement, HHS officials said the outreach wasted taxpayers' money. But advocates of the navigator program, including congressional Democrats and some Republicans from rural states, said Thursday that the deep cuts would undermine work to help consumers get insurance coverage once open enrollment begins on Nov. 1. And the depth of some funding reductions, which were made official late Wednesday, raised questions about those state programs' viability and the fairness of the administration's method for deciding how much money each group gets."
Facebook Enabled Advertisers to Reach 'Jew Haters,' ProPublica, Julia Angwin, Madeleine Varner, and Ariana Tobin, Thursday, 14 September 2017: "Want to market Nazi memorabilia, or recruit marchers for a far-right rally? Facebook's self-service ad-buying platform had the right audience for you. Until this week, when we asked Facebook about it, the world's largest social network enabled advertisers to direct their pitches to the news feeds of almost 2,300 people who expressed interest in the topics of 'Jew hater,' 'How to burn jews,' or, 'History of why jews ruin the world.' To test if these ad categories were real, we paid $30 to target those groups with three 'promoted posts' — in which a ProPublica article or post was displayed in their news feeds. Facebook approved all three ads within 15 minutes. After we contacted Facebook, it removed the anti-Semitic categories — which were created by an algorithm rather than by people — and said it would explore ways to fix the problem, such as limiting the number of categories available or scrutinizing them before they are displayed to buyers…. After being contacted by ProPublica, Facebook removed several anti-Semitic ad Categories and promised to improve monitoring."
Trump Signals He Will Choose Approach on Iran That Preserves the 2015 Nuclear Deal, The New York Times, David E. Sanger, Thursday, 14 September 2017: "President Trump kept the Iran nuclear deal alive on Thursday as a critical deadline lapsed, a sign that he is stepping back from his threat to abandon an agreement he repeatedly disparaged. He is moving instead to push back on Iran's ambitions in the Middle East in other ways. Thursday's congressionally imposed deadline, to renew an exemption to sanctions on Iran suspended under the 2015 deal, was significant because had the president reimposed economic punishments on Iran, he would have effectively violated the accord, allowing Tehran to walk away and ending the agreement. But Mr. Trump was convinced by top Cabinet members and aides that he would also blow up alliances and free Iran to produce nuclear weapons material. The move was more consequential than the decision the president faces in October about whether to recertify to Congress that Iran is in compliance with the deal, which has no effect on the nuclear agreement itself."
Judge in Arpaio Case Wants to Hear Arguments Before Vacating Former Sheriff's Conviction, The Intercept, Maryam Saleh, Thursday, 14 September 2017: "When the founding fathers created the presidential pardon power, they likely had a few ideas about how that authority could be used. Clemency might be granted in a show of mercy, or to undo a miscarriage of justice. Or maybe the president would want to pardon anti-government rebels in an attempt to restore peace to the republic, much like President Andrew Johnson would do after the Civil War. But what the founders could not possibly have envisioned was that a president would pardon an elected official for ignoring a court order to stop violating constitutional protections enshrined in the Bill of Rights. Those rights, after all, did not exist until two years after the Constitution came into force. Or so goes the argument by civil rights groups that say, for this reason, that President Donald Trump's controversial pardon of former Sheriff Joe Arpaio cannot stand. And the judge involved in the case is willing to hear them out. 'We are not aware of a single case in our nation's history where the president pardoned an elected official for disobeying a court order to stop violating constitutional rights,' said Ron Fein, legal director at Free Speech for People, which this week filed a friend-of-the-court brief challenging the pardon. 'With this pardon, Trump has pushed our country into uncharted territory.'"