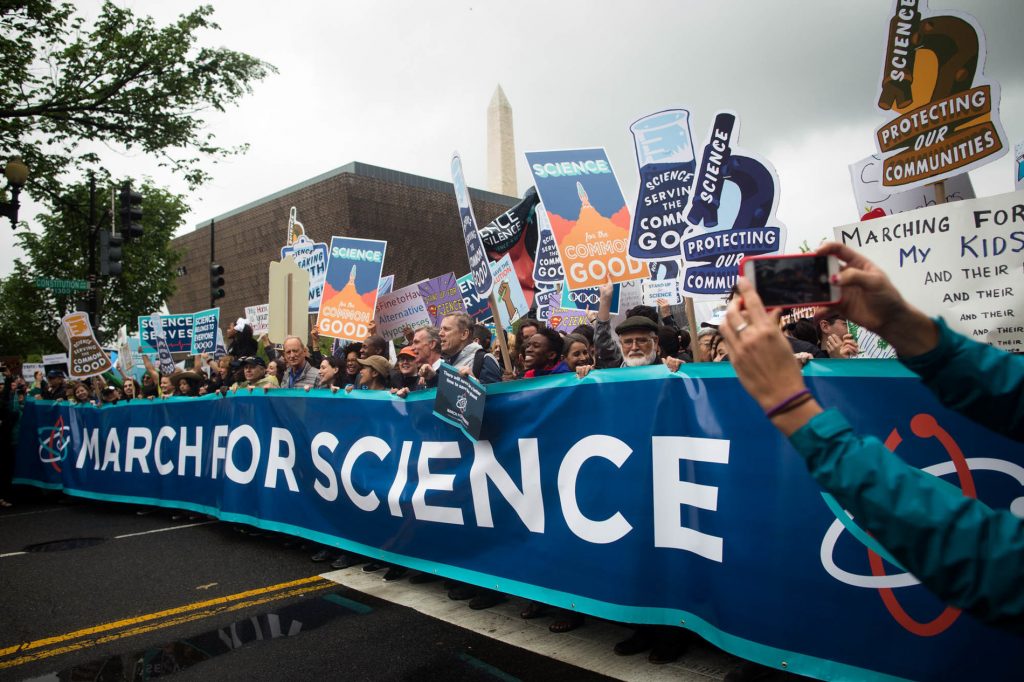 Keeping Track (of some things), Staying Outraged (it is possible), and Resisting (it's essential)
Passages in bold in the body of the texts below are my emphasis. This is an ongoing project, and I update the site frequently.
I hope readers will peruse the articles in full for a better understanding of the issues and their context; our democracy and our future depend on citizens who can distinguish between facts and falsehoods and who are engaged in the political process.
Friday, 21 April 2017, Day 93:
Putin-linked think tank drew up plan to sway 2016 US presidential election, Reuters, Ned Parker, Jonathan Landay and John Walcott, Friday, 21 April 2017: "A Russian government think tank controlled by Vladimir Putin developed a plan to swing the 2016 U.S. presidential election to Donald Trump and undermine voters' faith in the American electoral system, three current and four former U.S. officials told Reuters. They described two confidential documents from the think tank as providing the framework and rationale for what U.S. intelligence agencies have concluded was an intensive effort by Russia to interfere with the Nov. 8 election. U.S. intelligence officials acquired the documents, which were prepared by the Moscow-based Russian Institute for Strategic Studies [en.riss.ru/], after the election. The institute is run by retired senior Russian foreign intelligence officials appointed by Putin's office. The first Russian institute document was a strategy paper written last June that circulated at the highest levels of the Russian government but was not addressed to any specific individuals. It recommended the Kremlin launch a propaganda campaign on social media and Russian state-backed global news outlets to encourage U.S. voters to elect a president who would take a softer line toward Russia than the administration of then-President Barack Obama, the seven officials said. A second institute document, drafted in October and distributed in the same way, warned that Democratic presidential candidate Hillary Clinton was likely to win the election. For that reason, it argued, it was better for Russia to end its pro-Trump propaganda and instead intensify its messaging about voter fraud to undermine the U.S. electoral system's legitimacy and damage Clinton's reputation in an effort to undermine her presidency, the seven officials said. The current and former U.S. officials spoke on the condition of anonymity due to the Russian documents' classified status. They declined to discuss how the United States obtained them. U.S. intelligence agencies also declined to comment on them."
Attorney General Jeff Sessions takes step toward enforcing threat to strip funding from 'sanctuary cities,' The Washington Post, Matt Zapotosky, Friday, 21 April 2017: "Attorney General Jeff Sessions on Friday demanded that nine jurisdictions produce proof that they are communicating with federal authorities about undocumented immigrants or risk losing grant funding. Sessions sent letters to the nine jurisdictions, including Philadelphia, New York and Chicago, in the latest sign that the Trump administration intends to punish what are sometimes called sanctuary cities that do not cooperate in its promised crackdown on illegal immigration. President Trump signed an executive order in January declaring that sanctuary jurisdictions would not be eligible to receive federal grants, and Sessions vowed last month during a White House news conference to take Justice Department money from such places. How far Trump can go, though, and what jurisdictions can do to avoid his ire, remains unclear…. The letters were addressed to officials in New Orleans; Philadelphia; Chicago; New York City; Clark County, Nev.; Miami-Dade County, Fla.; Milwaukee County, Wis.; Cook County, Ill.; and the state of California…. The release said New York, for example, "continues to see gang murder after gang murder, the predictable consequence of the city's 'soft on crime' stance." New York, in fact, has seen significant recent reductions in crime.… The grants at stake provide federal funding for a host of functions in the criminal-justice system — including policing, victim-and-witness initiatives, crime prevention, drug-treatment programs and technology improvements…. When someone is arrested on a local crime, their fingerprints are run through the FBI database, and — whether local authorities like it or not — ICE can tell if they are in the country illegally. It then often will send a request to local authorities to detain such people. Refusing to honor such a request would not necessarily violate federal law. But telling local police officers, for example, that they could not give information to their ICE counterparts might."
U.S. Rejects Exxon Mobil Bid for Waiver on Russia Sanctions, The New York Times, Clifford Krauss, Friday, 21 April 2017: "The Trump administration delivered a setback to Exxon Mobil on Friday, announcing that it would not grant the oil giant a waiver from sanctions against Russia that would allow drilling in the Black Sea. The decision, reinforcing barriers erected by the United States over Russia's intervention in Ukraine, was another sign that President Trump has been unwilling or unable to improve relations with the Kremlin early in his term, after pledging as a candidate that he would seek a thaw. 'In consultation with President Donald J. Trump,' Treasury Secretary Steven Mnuchin said in a terse, prepared statement, 'the Treasury Department will not be issuing waivers to U.S. companies, including Exxon, authorizing drilling prohibited by current Russian sanctions.' The prospect of a waiver had drawn denunciations from both Democratic and Republican lawmakers…. The matter was complicated by the continuing congressional scrutiny of reports of Russian intervention in support of Mr. Trump in last year's election, and by Secretary of State Rex W. Tillerson's role as Exxon Mobil's chief executive until the president nominated him for his current position."
Continue reading Week 14, Friday, 21 April – Thursday, 27 April 2017:
Florida Republican State Senator Frank Artiles Resigns After Using Racial Slur in Tirade, The New York Times, Matthew Haag, Friday, 21 April 2017: "A Florida state senator who unleashed an expletive-laden rant over drinks with two other lawmakers this week, uttering a racial slur for black people and other vulgarities, resigned from his position on Friday. State Senator Frank Artiles, a Republican from Miami-Dade County, apologized the day after the episode, saying on Tuesday that he let his 'temper get the best of me.' But Mr. Artiles continued to face increasing pressure to resign. The state's Democratic Party and members of the Florida Legislative Black Caucus said that an apology was not enough. On Friday, Mr. Artiles said he would step down immediately. 'It is clear to me my recent actions and words that I spoke fell far short of what I expect for myself, and for this, I am very sorry,' he wrote in his resignation letter. 'I am responsible, and I am accountable, and effective immediately, I am resigning from the Florida State Senate.' The profane tirade occurred on Monday night at the exclusive Governors Club in Tallahassee during a conversation at a table with several people, including two other state senators, Audrey Gibson and Perry Thurston, both Democrats who are black."
Changes to the Energy Department websites downplay renewables as a replacement for fossil fuels, The Washington Post, Chelsea Harvey, Friday, 21 April 2017: "The Energy Department is changing its website to cut down on Obama-era language touting renewable energy sources as a climate-friendly replacement for fossil fuels, according to reports from an environmental watchdog group. Whereas the site formerly touted technologies such as wind, solar and geothermal energy as a replacement for sources such as coal, oil and natural gas, the department's website now focuses on renewable energy's potential to create jobs, according to the Environmental Data and Governance Initiative, a network of academics and nonprofit groups that has been monitoring federal websites. The reports, compiled by the EDGI's website tracking team, describe changes made during the past few months to Web pages for the Energy Department's Bioenergy Technologies Office, Wind Energy Technologies Office and Vehicle Technologies Office, all of which fall under the agency's Office of Energy Efficiency and Renewable Energy — an office that has been targeted for deep cuts by proposed administration budgets. These offices are tasked with the research, development and deployment of renewable energy and sustainable transportation."
Trump orders another review of post-financial crisis regulations on Wall Street, The Washington Post, Damian Paletta and Renae Merle, Friday, 21 April 2017: "President Trump directed Treasury Secretary Steven Mnuchin to begin two new reviews of banking rules, wading deeper into a deregulation effort that the White House has promised will gut Obama-era regulations on Wall Street. The first new review directs the Treasury Department to look at a process known as 'orderly liquidation review,' which was set up by the 2010 Wall Street regulation law Dodd-Frank to create a process for winding down a large, failing financial company in a way that protects taxpayers from large bailouts such as the ones paid out in the aftermath of the 2008 financial crisis. The second ordered review will look at a separate part of the Dodd-Frank law that called on federal regulators to identify which financial institutions were large enough to merit enhanced regulation, as their collapse could destabilize the economy as a whole. This provision was a direct response to the near collapse of massive insurance company AIG in 2008, which triggered a $182 billion taxpayer bailout…. Additionally, the president signed an executive order calling for a review of recent tax rules issued in 2016 under President Barack Obama."
The Real Trump Agenda: Helping Big Business, The New Yorker, John Cassidy, Friday, 21 April 2017: "What with U.S. aircraft carriers sailing in the wrong direction, Attorney General Jeff Sessions describing Hawaii as 'an island in the Pacific,' and Sarah Palin, Ted Nugent, and Kid Rock larking around in the Oval Office, it's been a pretty typical week for the Trump Administration: jaw-dropping, mind-addling, hard to keep up with. With all the chaos and dysfunction at the top, the Administration's many pro-corporate regulatory initiatives are being somewhat overlooked by both the media and the public at large. This is wrong: these are decisions and actions that will have harmful consequences, and Trump's own supporters will be among those hurt."
Trump is now supporting far-right French candidate Marine Le Pen, for all intents and purposes, The Washington Post, Aaron Blake, Friday, 21 April 2017: "One of the dumbest games played in Washington is when politicians say nice things about other politicians but insist they aren't 'endorsing' them. President Trump is now playing that game with the far-right candidate for French president, Marine Le Pen. After French police officers were shot in Paris on Thursday, Trump quickly pointed the finger at terrorism — before the motive had been publicly determined. 'That's a very, very terrible thing that's going on in the world today,' Trump said at a White House news conference with the Italian prime minister. 'But it looks like another terrorist attack. And what can you say? It just never ends. We have to be strong, and we have to be vigilant.' By Friday morning, Trump nodded subtly toward Le Pen's candidacy, suggesting that the shooting would impact the election in a 'big' way. And the implication was unmistakable. [At 6:32 am on Friday, 21 April Trump tweeted: 'Another terrorist attack in Paris. The people of France will not take much more of this. Will have a big effect on presidential election!']… And then Trump gave an interview to AP reporter Julie Pace, in which he said Le Pen was 'the strongest on what's been going on in France. She's the strongest on borders, and she's the strongest on what's been going on in France,' Trump said. 'Whoever is the toughest on radical Islamic terrorism, and whoever is the toughest at the borders will do well in the election.'"
Remember Those Temporary Officials Trump Quietly Installed? Some Are Now Permanent Employees, ProPublica, Derek Kravitz, Friday, 21 April 2017: "Last month, ProPublica revealed that the Trump administration had installed hundreds of political appointees across the federal government without formally announcing them. The more than 400 officials were hired in temporary positions for what the White House calls 'beachhead teams.' Government hiring rules allow them to have those positions for up to eight months. Now some of them are getting permanent federal jobs, oftentimes with little or no public notice. A review of federal agencies' staffing lists, obtained through Freedom of Information Act requests and department websites, found the Trump administration has made at least 25 of its beachhead hires permanent. The White House and federal agencies don't have to make public [the] hires that don't require Senate confirmation. At least five of the new permanent staffers are former lobbyists or consultants now working at the agencies they once sought to influence."
The U.S. government's 'witch hunt' to root out a Trump critic on Twitter has now sparked an investigation by Department of Homeland Security Inspector General John Roth, The Washington Post, Craig Timberg, Friday, 21 April 2017: "The federal government's effort to root out an anonymous critic of President Trump's immigration policies has sparked an investigation into whether officials abused their authority by demanding that Twitter reveal the identity of one of its users, according to a letter released Friday. The Twitter account was part of an explosion of anonymous online criticism of Trump that began shortly after his inauguration in January and appeared to emanate from within many federal agencies. The Department of Homeland Security's effort to identify the user behind one of these accounts — @ALT_uscis, which uses the acronym for U.S. Citizenship and Immigration Services — prompted a summons to Twitter demanding that the company reveal the identity of the user, who was thought to be a federal employee. The March 14 summons provoked a lawsuit from Twitter and sharp criticism from privacy advocates. Amid this backlash, federal officials rescinded the summons, and the company dropped its suit, appearing to resolve the case. But DHS Inspector General John Roth decided to investigate possible abuse of authority in this case, as well as 'potential broader misuse of summons authority' within the department, he wrote in a letter Friday to Sen. Ron Wyden (D-Ore.), who had called the effort to unmask the Twitter user a 'witch hunt.'"
Trump's over-the-top, boastful AP interview, annotated, The Washington Post, Aaron Blake, Monday, published on 24 April 2017: "President Trump sat down with the Associated Press's Julie Pace on Friday, and what emerged was a conversation in which Trump bragged and boasted repeatedly — sometimes unprompted and using revisionist history — about what he's accomplished in his first 100 days as president. He did this all while dismissing the idea that the 100-day threshold even matters, despite hailing that same standard dozens of times late in his 2016 campaign. Some of the claims are truly remarkable, including that he may have given the greatest speech in the history of the House chamber and that a Democrat told him he'd be among the greatest presidents ever. He also just flat-out said he shouldn't be bound by his 100-day promises." See also, Trump: I gave 'Face the Nation' the highest ratings 'since the World Trade Center came down,' The Hill, Rebecca Savransky, published on Monday, 24 April 2017: "President Trump says he gave CBS's 'Face The Nation' its highest ratings 'since the World Trade Center came down.' During an interview with the Associated Press [on Friday, 21 April], Trump touted his ratings, saying that when he appears on different networks, the shows' audiences grow. 'On any, on air, [CBS 'Face the Nation' host John] Dickerson had 5.2 million people. It's the highest for "Face the Nation" or as I call it, "Deface the Nation,"' Trump said during the interview. 'It's the highest for "Deface the Nation" since the World Trade Center. Since the World Trade Center came down. It's a tremendous advantage.'" And see also, Fact-checking President Trump's Pinocchio-laden Associated Press interview, Michelle Ye Hee Lee and Glenn Kessler, published on Tuesday, 25 April 2017.
Saturday, 22 April 2017, Day 93:
Scientists, Feeling Under Siege, March Against Trump Policies, The New York Times, Nicholas St. Fleur, Saturday, 22 April 2017: "Thousands of scientists and their supporters, feeling increasingly threatened by the policies of President Trump, gathered Saturday in Washington under rainy skies for what they called the March for Science, abandoning a tradition of keeping the sciences out of politics and calling on the public to stand up for scientific enterprise…. Although drizzle may have washed away the words on some signs, they aimed to deliver the message that science needs the public's support…. The demonstration in Washington — which started with teach-ins and a rally that packed the National Mall — was echoed by protests in hundreds of cities across the United States and around the world, including marches in Europe and Asia. The March for Science evolved from a social media campaign into an effort to get people onto the streets. Its organizers were motivated by Mr. Trump, who as a presidential candidate disparaged climate change as a hoax and cast suspicions on the safety of vaccines. Their resolve deepened, they said, when the president appointed cabinet members who seemed hostile to the sciences. He also proposed a budget with severe cuts for agencies like the National Institutes of Health — which would lose 18 percent of their funding in his blueprint — and the Environmental Protection Agency, which faces a 31 percent budget cut and the elimination of a quarter of the agency's 15,000 employees." See also, Pictures From the March for Science, The New York Times, Saturday, 22 April 2017.
Trump Reaches Beyond West Wing for Counsel, The New York Times, Maggie Haberman and Glenn Thrush, Saturday, 22 April 2017: "As Mr. Trump's White House advisers jostle for position, the president has turned to another group of advisers — from family, real estate, media, finance and politics, and all outside the White House gates — many of whom he consults at least once a week. The media mogul Rupert Murdoch is on the phone every week, encouraging Mr. Trump when he's low and arguing that he focus on the economy rather than detouring to other issues. The developer Richard LeFrak is a soothing voice who listens to Mr. Trump's complaints that cost estimates for the border wall with Mexico are too high. Sean Hannity tells the president that keeping promises on core Republican issues is crucial…. Knowing these advisers — who are mostly white, male and older — is a key to figuring out the words coming from Mr. Trump's mouth and his Twitter feed…. [B]ased on interviews with more than a dozen friends, top aides and advisers inside and outside the White House, [this article features] 20 of Mr. Trump's outside touchstones."
James Comey, Director of the F.B.I., Tried to Shield the F.B.I. From Politics. Then He Shaped the 2016 Presidential Election, The New York Times, Matt Apuzzo, Michael S. Schmidt, Adam Goldman and Eric Lichtblau, Saturday, 22 April 2017: "For Mr. Comey, keeping the F.B.I. out of politics is such a preoccupation that he once said he would never play basketball with President Barack Obama because of the appearance of being chummy with the man who appointed him. But in the final months of the presidential campaign, the leader of the nation's pre-eminent law enforcement agency shaped the contours, if not the outcome, of the presidential race by his handling of the Clinton and Trump-related investigations. An examination by The New York Times, based on interviews with more than 30 current and former law enforcement, congressional and other government officials, found that while partisanship was not a factor in Mr. Comey's approach to the two investigations, he handled them in starkly different ways. In the case of Mrs. Clinton, he rewrote the script, partly based on the F.B.I.'s expectation that she would win and fearing the bureau would be accused of helping her. In the case of Mr. Trump, he conducted the investigation by the book, with the F.B.I.'s traditional secrecy. Many of the officials discussed the investigations on the condition of anonymity because they were not authorized to speak to reporters."
Sunday, 23 April 2017, Day 94:
'Dreamers' Are Not Target of Immigrant Crackdown, Cabinet Officials Say, The New York Times, Noah Weiland, Sunday, 23 April 2017: "Two members of President Trump's cabinet appeared to retreat on Sunday from one of Mr. Trump's signature campaign promises to 'immediately terminate' an Obama administration executive order meant to protect the legal status of children of undocumented immigrants. 'We're not targeting them,' the homeland security secretary, John F. Kelly, said of such children in an interview on CNN's 'State of the Union.' In a separate interview, on ABC's 'This Week,' Attorney General Jeff Sessions affirmed that the federal government did not 'have the ability to round up everybody.' Mr. Kelly said on CNN that 'these people are caught between the law,' adding that 'the president obviously is sympathetic.'"
Trump and his aides take a hard line on the border wall with Mexico, as threat of government shutdown looms, The Washington Post, Sean Sullivan, Sunday, 23 April 2017: "President Trump and his top aides applied new pressure Sunday on lawmakers to include money for a wall on the U.S.-Mexico border in a must-pass government funding bill, raising the possibility of a federal government shutdown this week. In a pair of tweets, Trump attacked Democrats for opposing the wall and insisted that Mexico would pay for it 'at a later date,' despite his repeated campaign promises not including that qualifier. And top administration officials appeared on Sunday morning news shows to press for wall funding, including White House budget director Mick Mulvaney, who said Trump might refuse to sign a spending bill that does not include any. Democrats said they vigorously oppose any money for the border wall in a new spending bill, setting the stage for a last-minute showdown as the White House and lawmakers scramble to pass a stopgap bill to fund the government beyond the end of Friday, when funding will run out…. 'The Democrats don't want money from budget going to border wall despite the fact that it will stop drugs and very bad MS 13 gang members,' Trump tweeted Sunday morning. In a subsequent tweet, he wrote: 'Eventually, but at a later date so we can get started early, Mexico will be paying, in some form, for the badly needed border wall.'"
Attorney General Jeff Sessions said that tax credits erroneously issued to 'mostly Mexicans' could pay for the border wall with Mexico, Politico, Patrick Temple-West, Sunday, 23 April 2017: "The proposed wall along the U.S.-Mexico border could be paid for by reducing erroneously issued tax credits that go to 'mostly Mexicans,' said Attorney General Jeff Sessions on Sunday [speaking on ABC's 'This Week']…. 'We're going to get paid for it one way or the other,' Sessions said of the wall. 'I know there's $4 billion a year in excess payments, according to the Department of the Treasury's own inspector general several years ago, that are going to payments to people — tax credits that they shouldn't get. Now, these are mostly Mexicans. And those kind of things add up — $4 billion a year for 10 years is $40 billion. There are a lot of ways we can find money to help pay for this.' Presumably the report that Sessions was citing was a July 2011 report by the Treasury inspector general for tax administration that said individuals who are not authorized to work in the U.S. have been paid $4.2 billion in refundable tax credits. But it did not mention Mexicans or any other nationalities."
"Fear City" by Kim Phillips-Fein Explores How Donald Trump Exploited the New York Debt Crisis to Boost His Own Fortune, The Intercept, Naomi Klein, Sunday, 23 April 2017: "When I published 'The Shock Doctrine' a decade ago, a few people told me that it was missing a key chapter in the evolution of the tactic I was reporting on. That tactic involved using periods of crisis to impose a radical pro-corporate agenda. They said that in the United States that story doesn't start with Reagan in the 1980s, as I had told it, but rather in New York City in the mid-1970s. That's when the city's very near brush with all-out bankruptcy was used to dramatically remake the metropolis. Massive and brutal austerity, sweetheart deals for the rich, privatizations. In classic Shock Doctrine style, under cover of crisis, New York changed from being a place with some of the most generous public services in the country, engaged in some cutting-edge attempts at racial and economic integration, to the temple of nonstop commerce and gentrification.… New York's debt crisis is an incredibly important and little understood chapter in the evolution of what Nobel Prize-winning economist Joseph Stiglitz calls market fundamentalism, a process the Trump administration is in the process of rapidly accelerating, which is why I was so happy to receive Kim Phillips-Fein's remarkable new book, 'Fear City.' In it, she meticulously documents how the remaking of New York City in the '70s was a prelude to what would become a global ideological tidal wave, one that has left the world brutally divided between the 1 percent and the rest. She helps us to understand many of the forces that Trump exploited to win the White House, from economic insecurity to crumbling public infrastructure to fearmongering about black crime, all amid previously unimaginable private wealth. But one of the things that really stood out for me in the book is what it reveals about Trump himself. 'Fear City' tells the story of how a brash 29-year-old real estate developer seized on the city's misfortune to boost his own fortune, extracting predatory terms from a community in crisis."
Monday, 24 April 2017, Day 95:
China's President, Xi Jinping, Urges Restraint on North Korea in Call With Trump, The New York Times, Chris Buckley, Monday, 24 April 2017: "China's president, Xi Jinping, has urged President Trump to show restraint toward North Korea despite signs that the North may be preparing a nuclear test. Mr. Xi made the appeal in a phone call with Mr. Trump on Monday that reflected growing alarm over North Korea's plans, which could tip the region into crisis. The phone conversation came after Mr. Trump had already used a meeting with Mr. Xi in Florida, a follow-up phone call, interviews and Twitter messages to press Mr. Xi to do more to deter North Korea from holding additional nuclear and missile tests. The United States and its allies have been on alert for another atomic test by the North. In the latest call, the third between the two leaders, Mr. Xi indicated to Mr. Trump that China opposed any such test by North Korea, but he also nudged Mr. Trump to avoid a tit-for-tat response to the North's fiery threats, according to a report on Chinese television." See also, Entire U.S. Senate to go to White House for North Korea briefing, Reuters, Patricia Zengerle, published on Tuesday, 25 April 2017: "Top Trump administration officials will hold a rare briefing on Wednesday at the White House for the entire U.S. Senate on the situation in North Korea. All 100 senators have been asked to the White House for the briefing by Secretary of State Rex Tillerson, Secretary of Defense Jim Mattis, Director of National Intelligence Dan Coats and General Joseph Dunford, chairman of the Joint Chiefs of Staff, said White House spokesman Sean Spicer on Monday. While administration officials routinely travel to Capitol Hill to address members of Congress on foreign policy matters, it is unusual for the entire Senate to go to the White House, and for all four of those officials to be involved. Wednesday's briefing was originally scheduled for a secure room at the Capitol, but President Donald Trump suggested a shift to the White House, congressional aides said."
In New Trade Front, Trump Slaps Tariff on Canadian Lumber, The New York Times, Peter Baker and Ian Austen, Monday, 24 April 2017: "The Trump administration announced on Monday that it would impose new tariffs on Canadian softwood lumber imports, escalating a longstanding conflict with America's second-largest trading partner. The Commerce Department determined that Canada had been improperly subsidizing the sale of softwood lumber products to the United States, and after failed negotiations, Washington decided to retaliate with tariffs of 3 percent to 24 percent. The penalties will be collected retroactively on imports dating back 90 days. The decision came days after President Trump complained bitterly about Canada's dairy trade practices, and the tariffs signaled a harsher turn in his relationship with Canada, even as he seeks to renegotiate the North American Free Trade Agreement. While he has often assailed China, Mexico and others for their trade practices, he seemed to have forged a strong relationship with Canada's prime minister, Justin Trudeau. The United States and Canada have been at odds over softwood lumber in one form or another since the 19th century, with the current dispute tracing back to 1982. The United States imported $5.7 billion in softwood lumber last year alone, mainly for residential home building."
White House is 'confident' of averting a government shutdown as Trump shows flexibility on the border wall with Mexico, The Washington Post, Philip Rucker, Robert Costa and David Weigel, Monday, 24 April 2017: "The White House sought Monday to calm a jittery Washington ahead of a showdown with Congress over spending, and President Trump softened his demand that a deal to keep the federal government open include money to begin construction on his long-promised border wall…. [W]ith a Friday deadline looming to pass a new spending bill, the Trump administration projected confidence that a shutdown would be avoided. In the face of fierce Democratic opposition to funding the wall's construction, White House officials signaled Monday that the president may be open to an agreement that includes money for border security if not specifically for a wall, with an emphasis on technology and border agents rather than a structure. Trump showed even more flexibility Monday afternoon, telling conservative journalists in a private meeting that he was open to delaying funding for wall construction until September, a White House official confirmed."
The State Department removed an article touting the history of Trump's Mar-a-Lago estate from its website, The Washington Post, Anne Gearan, Monday, 24 April 2017: "The State Department on Monday removed from its website an article about the history and lavish furnishings of President Trump's privately owned Florida resort club Mar-a-Lago, following questions about whether the federal government improperly promoted Trump's moneymaking enterprises. Sen. Ron Wyden (D-Ore.) pointed to the travelogue-style blog piece Monday, asking in a Twitter message why the State Department would spend 'taxpayer $$ promoting the president's private country club.' The State Department issued a statement Monday apologizing for 'any misperception.'… The site is produced by the department's Bureau of International Information Programs, which produces material distributed by U.S. embassies."
Brooklyn Moves to Protect Immigrants From Deportation Over Petty Crimes, The New York Times, Alan Feuer, Monday, 24 April 2017: "The Brooklyn district attorney's office, promising to seek 'equal and fair justice' for the borough's vulnerable foreign-born residents, has created a policy that tailors prosecutions to avoid, when possible, the deportation or detention of immigrants charged with certain misdemeanors or nonviolent crimes. The policy, which was to be announced officially on Monday, calls for hundreds of Brooklyn prosecutors to notify defense lawyers about the potential immigration consequences of their clients' cases and to try, without compromising public safety, to prosecute foreign-born defendants to achieve what the district attorney's office describes as an 'immigration-neutral disposition.' 'Naturalized citizens, lawful residents and undocumented immigrants, they are all integral to our local economy and vibrant culture,' the policy says. 'This office is unflaggingly committed to equal and fair justice for all the people of Brooklyn, and that unquestionably includes our immigrant population no less than any other.' The initiative, which was put together over the past few weeks with input from immigrant advocates, arrives at a moment of extraordinary tension between the Trump administration and local law enforcement authorities over the role of immigrants in crime."
Will Attorney General Jeff Sessions Police the Police? The New Yorker, Jelani Cobb, Monday, 24 April 2017: "Sessions has expressed disdain not only for consent decrees but for the very idea that police departments can be systemically flawed…. As much as anyone in the Trump Administration, Sessions seems eager to eradicate any trace of Barack Obama's tenure. Last week, he took aim at two Obama Administration initiatives on law enforcement. One established an independent scientific commission to look into faulty forensic practices that can produce unreliable evidence in criminal trials. Sessions said that an internal committee would now handle such matters. The other sought to reduce prison sentences for nonviolent drug offenses. Instead, according to the Washington Post, Sessions will work on new policies with a veteran federal prosecutor named Steven H. Cook, who is a longtime enthusiast of the kind of severe drug-war penalties that provoked the mass-incarceration crisis in the first place. Both measures appear to be part of a larger project: to encourage the harshest approaches to law enforcement."
Trump's Travel Bans–Look Beyond the Text, The New York Review of Books, David Cole, Monday, 24 April 2017, digital version. (The print version is in the 11 May 2017 issue.) "The United States has a long and unfortunate history of pushing through aggressive national security measures by claiming that they restrict only the rights of foreigners, not Americans. The tactic usually works. In the Palmer Raids of 1919–1920, for example, J. Edgar Hoover, then a young attorney in the Justice Department, responded to a series of anarchist bombings by rounding up not the bombers themselves—they were never found—but thousands of foreign nationals. They were charged not with terrorism but with visa violations or association with Communists…. President George W. Bush followed a similar strategy after the terrorist attacks of September 11, 2001. He locked up only foreign nationals at Guantánamo (with one unintended exception), disappeared only foreign nationals into the CIA's black sites, and subjected only foreign nationals to the CIA's torture. In the first two years after September 11, the Bush administration rounded up, detained, and deported thousands of Arab and Muslim immigrants in the US, and tried many of them in closed immigration proceedings—without identifying a single terrorist among them. Bush's message to the American people was clear: you need not sacrifice your own rights for greater security; we will sacrifice the rights of foreigners instead. For the most part, Americans—and American courts—accepted the bargain. President Donald Trump no doubt thought that his travel ban, issued on January 27, would enjoy a similar reception. Portentously titled 'Protecting the Nation from Foreign Terrorist Entry into the United States,' it singled out not terrorists, but all citizens of seven predominantly Muslim countries from traveling to the US for ninety days, suspended all refugee admissions for 120 days, and indefinitely halted refugee admissions from Syria. But this time the response was different. The resistance to Trump's action was immediate, spontaneous, and widespread—from both the general public and the courts. And when, stymied by the courts, Trump issued a revised executive order on March 6, it too was widely condemned by the public and blocked by the courts. The election of Trump, it seems, may have taught Americans, and their judges, to be at once more skeptical of executive power and more solicitous of the rights of noncitizens…. That Trump was rebuffed and had to issue a revised order was itself a significant victory. It showed that when the people and the courts stand up for basic human rights, the president cannot get his way, even when he appeals to national security and targets the most vulnerable. The president was compelled to limit the breadth of his revised order to respect the rights of those who had already obtained visas. But the religious bias and unsupported national security rationale remained intact. On March 15 and 16, two federal judges—Derrick K. Watson in Hawaii and Theodore D. Chuang in Maryland—barred enforcement of the revised order, this time on Establishment Clause grounds. Both courts ruled that the order impermissibly targeted the Muslim faith. The government has filed expedited appeals in both cases, which will be heard in May. The central issue in the appeals is whether it is appropriate to look beyond the text of the order in assessing its legality. Once one does so, it is self-evident that the travel ban—whether in its original or revised form—was intended to make good on Trump's oft-repeated campaign pledge to prohibit Muslims from entering the US.… The administration argues…that it's not fair to consider the statements of Donald Trump, private citizen, as representing the views of President Donald Trump. But why wouldn't we consider what a candidate has promised during his election campaign, particularly when he claims as president to be carrying out those very promises? Imagine if a mayoral candidate promised repeatedly during a campaign that he would keep African-Americans out of the town, and then, upon election, adopted a policy barring entry from seven cities with populations that were 90 percent African-American. Suppose, further, that after that order was struck down, he issued a new one barring entry from six majority-black cities, and his aides stated publicly that it was only a technical adjustment. Would anyone doubt that the policy discriminated on the basis of race? Would we worry about chilling candidate speech? Substitute Muslim for African-American, country for city, and president for mayor, and you've got Trump's executive orders…. If the challenge to Trump's second executive order reaches the Supreme Court, much will depend on whether the Court considers the overwhelming evidence of impermissible religious purpose, as its Establishment Clause precedents dictate, or accepts the government's stated justifications without further testing, as the administration urges. The question of which set of precedents should prevail has never before been addressed, because no prior president has ever tried to use the immigration power to denigrate a religion."
Tuesday, 25 April 2017, Day 96:
Judge Blocks Trump Effort to Withhold Money From Sanctuary Cities, The New York Times, Vivian Yee, Tuesday, 25 April 2017: "A judge in San Francisco on Tuesday temporarily blocked President Trump's efforts to starve localities of federal funds when they limit their cooperation with immigration enforcement, a stinging rejection of his threats to make so-called sanctuary cities fall in line. The judge, William H. Orrick of United States District Court, wrote that the president had overstepped his powers with his January executive order on immigration by tying billions of dollars in federal funding to immigration enforcement. Judge Orrick said only Congress could place such conditions on spending. The ruling, which applies nationwide, was another judicial setback for the Trump administration, which has now seen three immigration orders stopped by federal courts in its first 100 days. And as with the rulings halting his two temporary bans on travel from several predominantly Muslim countries, the president's own words were used against him. Though Justice Department lawyers argued in the case that the government did not intend to withhold significant amounts of money, the judge noted that the president and Attorney General Jeff Sessions had suggested the punishment could be far greater. 'If there was doubt about the scope of the order, the president and attorney general have erased it with their public comments,' Judge Orrick wrote…. While the judge's order temporarily stops the White House from placing new restrictions on federal funding without going through Congress, it does not keep the administration from enforcing existing rules on federal grants. In letters to several local governments last week, the Justice Department warned that several current grants could be in jeopardy."
Trump blasts federal court ruling that blocks his 'sanctuary city' order, The Washington Post, Maria Sacchetti, published on Wednesday, 26 April 2017: "In a series of tweets Wednesday, Trump vowed that the White House was ready to bring the case to the Supreme Court and blasted the U.S. 9th Circuit Court of Appeals, which was part of legal decisions blocking Trump's travel restrictions on several Muslim-majority countries. 'First the Ninth Circuit rules against the ban & now it hits again on sanctuary cities — both ridiculous rulings. See you in the Supreme Court!' Trump wrote. Orrick is a federal district judge in San Francisco. He does not serve on the U.S. Court of Appeals for the 9th Circuit, though those judges would review his decisions. In an earlier statement, the White House took aim at Orrick, saying his ruling 'unilaterally rewrote immigration policy for our nation.' 'This case is yet one more example of egregious overreach by a single, unelected district judge,' the White House statement said…. San Francisco Mayor Edwin M. Lee (D) applauded Orrick's ruling, saying his jurisdiction 'is and will remain a Sanctuary City … If the federal government believes there is a need to detain a serious criminal, they can obtain a criminal warrant, which we will honor, as we always have.' The ruling was also hailed by the U.S. Conference of Mayors, which had been told by Sessions hours earlier that officials must communicate with immigration officials under federal law. 'The Conference has long opposed the withholding of funds from so-called "sanctuary cities," which, of course, is a political term not a legal one,' executive director Tom Cochran said in a statement."
Border Wall With Mexico 'Will Get Built,' Trump Insists, as He Drops Funding Demand, The New York Times, Peter Baker and Jennifer Steinhauer, Tuesday, 25 April 2017: "President Trump insisted on Tuesday that he remained committed to his hotly disputed plan to build a wall along the Mexican border, despite backing off a demand that the project be funded in a short-term spending measure that must be passed by Friday to avoid a government shutdown. By easing off the proposal for a down payment on wall construction, Mr. Trump may have cleared one of the biggest obstacles to passage of the spending bill before financing for most government operations expires at the end of the week. Still, the president did not want his acquiescence to be seen as a sign that he was any less committed to the project. 'Don't let the fake media tell you that I have changed my position on the WALL,' he wrote on Twitter Tuesday morning. 'It will get built and help stop drugs, human trafficking etc.'"
Michael Flynn probably broke the law by failing to disclose foreign payments, the lead Democrat and Republican on the House Oversight Committee say, The Washington Post, Karoun Demirjian, Tuesday, 25 April 2017: "The lead Democrat and Republican on the House Oversight Committee meted out a rare bipartisan rebuke of former Trump national security adviser Michael Flynn on Tuesday after seeing private information that confirmed the former administration official failed to disclose foreign income from Russia and Turkey. The public criticism by the senior Republican on the House's chief investigative panel is unusual and presents a dilemma for the White House, which was accused of failing to provide everything the committee asked for — an assertion White House press secretary Sean Spicer disputed. Chairman Jason Chaffetz (R-Utah) and the panel's ranking Democrat, Rep. Elijah E. Cummings (D-Md.), suggested that Flynn broke the law. Flynn was ousted in February after misleading Vice President Pence about his contacts with the Russian ambassador. The lawmakers said they believe Flynn neither received permission for nor fully disclosed income he earned for a speaking engagement in Russia and lobbying activities on behalf of Turkey. They reached the conclusion after viewing two classified memos and a disclosure form in a private briefing Tuesday morning."
Former Acting Attorney General Sally Yates and former Director of National Intelligence James Clapper Are to Testify in Open House Intelligence Committee Hearing on Russian Meddling in 2016 US Election, NPR, Camila Domonoske, Tuesday, 25 April 2017: "Two Obama administration officials will testify in an open hearing before the House Intelligence Committee as part of ongoing investigations into Russian meddling in the 2016 presidential election. The U.S. intelligence community has concluded that Russia attempted to help Donald Trump win the election. Investigations by the House, Senate and FBI are examining what exactly Russia did and whether the Trump campaign was involved, among other questions. Former acting Attorney General Sally Yates and former Director of National Intelligence James Clapper are scheduled to appear before the House committee on May 8. It's a long-delayed hearing. Yates and Clapper, along with former CIA Director John Brennan, were originally scheduled to testify in late March, but those plans were scuttled amid a simmering soap opera of distrust and missteps within the House committee. Yates, specifically, was at the center of one portion of the drama: Multiple sources accused the White House of attempting to block her from testifying. Rep. Adam Schiff, the ranking Democrat on the House committee, told NPR that the Trump administration worked behind the scenes to stop Yates' testimony. He said White House officials were worried about what she'd reveal about the administration's response when Yates told them about the investigation into Michael Flynn. (Flynn briefly served as national security adviser, resigning after it was revealed he'd concealed his contacts with the Russian ambassador.)"
Here's what we know so far about Team Trump's ties to Russian interests, The Washington Post, Bonnie Berkowitz, Denise Lu and Julie Vitkovskaya, published on Friday, 31 March 2017 and updated on Tuesday, 25 April 2017: "Congress and U.S. intelligence agencies are scrutinizing connections between Russia and the Trump campaign as they investigate evidence that Russia interfered in the 2016 election. [This graphic lists] members of Team Trump who are known to have Russian connections and the story lines that have made those ties relevant. [It] will be updated with new developments."
The Standing Committee of Correspondents of the Senate Press Gallery Deny Permanent Congressional Press Credentials to Breitbart News, The Atlantic, Rosie Gray, Tuesday, 25 April 2017: "Breitbart News' application for permanent congressional press passes was denied on Tuesday, after a months-long attempt by the right-wing news outlet to obtain credentials. The Standing Committee of Correspondents of the Senate Press Gallery voted to table Breitbart's application and also to not extend its temporary passes, which are valid through May 31. The committee has so far declined to issue permanent press credentials to the outlet based on a number of concerns, including its independence from figures in the Trump administration and from the Mercer family of Republican donors and related groups. In the course of its quest to get credentials, Breitbart, normally a secretive organization, has been forced to disclose information about its operations, structure, and finances. But the committee has not been satisfied by Breitbart's responses. 'The pending application of Breitbart News Network was tabled by the Standing Committee of Correspondents at the April 25, 2017 meeting.  The application was tabled until Breitbart can sufficiently demonstrate to the committee that they meet the requirements of Rule 4 of the Congressional rules governing the Gallery,' the committee said in a statement later on Tuesday. 'If Breitbart wishes to take steps to meet those requirements, the Committee will reopen its review.' Rule 4 stipulates that applicants for congressional press passes must reside in the Washington area and not be involved in any paid advocacy or lobbying work for political, business, or government entities. For now, the site is vowing to fight on."
Illegal Immigration Fell Before Trump Took Office, Pew Research Study Says, The Wall Street Journal, Laura Meckler, Tuesday, 25 April 2017: "The number of people living in the U.S. illegally touched its lowest level in a decade in the final years of the Obama administration, according to a new report that underscores how undocumented immigration was already in decline ahead of President Donald Trump's tougher border stance. The number of undocumented residents fell to 11 million in 2015, the lowest level since 2005, the Pew Research Center reported Tuesday. The estimate includes people who crossed the border illegally and those who stayed after their legal visas expired, and is based on data from the Census Bureau's American Community Survey…. The census data used in the Pew report were recorded before Mr. Trump's presidential campaign gained steam and so were unrelated to any Trump effect. The number of undocumented immigrants fell during the recession that began in 2007, as it became harder to find work in the U.S. Pew researchers noted that the number of undocumented immigrants had now fallen below the total recorded at the end of the recession for the first time…. Researchers also noted that Mexicans, who have long represented the largest nationality of illegal immigrants in the U.S., continued to represent a declining share of this population. In 2015, they made up 51% of the total. That was down from 52% in 2014 and 57% in 2007. Meantime, the share of people in the U.S. illegally from Central America and Asia has been rising."
Republicans exempt their own insurance plans from their latest health care proposal, Vox, Sarah Kliff, Tuesday, 25 April 2017: "House Republicans appear to have included a provision that exempts members of Congress and their staff from their latest health care plan. The new Republican amendment, introduced Tuesday night, would allow states to waive out of Obamacare's ban on preexisting conditions. This means that insurers could once again, under certain circumstances, charge sick people higher premiums than healthy people. Republican legislators liked this policy well enough to offer it in a new amendment. They do not, however, seem to like it enough to have it apply to themselves and their staff. A spokesperson for Rep. Tom MacArthur (R-NJ), who authored this amendment, confirmed this was the case: Members of Congress and their staff would get the guarantee of keeping these Obamacare regulations. Health law expert Tim Jost flagged this particular issue to me."
Workers endured long hours, low pay at Chinese factory used by Ivanka Trump's clothing-maker, The Washington Post, Drew Harwell, Tuesday, 25 April 2017: "Workers at a factory in China used by the company that makes clothing for Ivanka Trump's fashion line and other brands worked nearly 60 hours a week to earn wages of little more than $62 a week, according to a factory audit released Monday. The factory's 80 workers knit clothes for the contractor, G-III Apparel Group, which has held the exclusive license to make the Ivanka Trump brand's $158 dresses, $79 blouses and other clothes since 2012. The company also makes clothes for Calvin Klein, Tommy Hilfiger and other brands…. The inspection offers a rare look at the working conditions of the global manufacturing machine that helped make Trump's fashion brand a multimillion-dollar business. Its release also comes as the president's daughter has sought to cast herself as both a champion of workplace issues and a defender of her father's 'buy American, hire American' agenda…. Chinese factories are by far the dominant suppliers for Ivanka clothes, though G-III also works with manufacturers across Vietnam, Bangladesh and South America. G-III factories overseas have shipped more than 110 tons of Ivanka-brand blouses, skirts, dresses and other garments to the United States since October, shipping data shows. The clothing line licensed by President Trump's private business is also almost entirely made in foreign factories. Trump last week signed an executive order that he said would push the government to 'aggressively promote and use American-made goods and to ensure that American labor is hired to do the job.'"
White House Intervened to Toughen Letter Sent to Congress on April 18 on Iran Nuclear Deal, The Wall Street Journal, Jay Solomon and Carol E. Lee, Tuesday, 25 April 2017: "President Donald Trump told aides to toughen a State Department letter last week that declared Iran in compliance with a landmark nuclear deal, senior U.S. officials involved in a policy review said. Top White House officials said the initial letter the State Department submitted was too soft because it ignored Tehran's destabilizing activities in the Middle East and support for regional terrorist groups, these officials said. Mr. Trump personally weighed in on the redrafting of the letter, which was sent to Congress on April 18, the officials said. The final version highlighted Iran's threatening regional behavior and called into question the U.S.'s long-term support for the multinational accord. Mr. Trump also told Secretary of State Rex Tillerson to follow up the next day with a strident public message that the new administration was planning a shift on policy toward Iran, putting the nuclear deal in play, these officials said. 'An unchecked Iran has the potential to travel the same path as North Korea and take the world along with it,' Mr. Tillerson said at the State Department on April 19. The episode highlighted the divisions between Mr. Trump's hard-line position on Iran and the approach taken by some career State Department diplomats and many European allies. State Department officials didn't respond to a request for comment on Mr. Tillerson's role in the exchange."
Companies decry Trump plan to eliminate Energy Star program, ABC News, Matthew Daly, Associated Press, Tuesday, 25 April 2017: "More than 1,000 U.S. companies, including some of the nation's largest manufacturers, are urging Congress to preserve the 25-year-old Energy Star program to promote efficiency in home and business products. President Donald Trump's proposed budget would eliminate funding for Energy Star, which encourages efficiency in major appliances, office equipment, lighting and home electronics. Companies including United Technologies Corp., Ingersoll Rand and Staples call the program a model for successful collaboration between the public and private sectors. In a letter to the Trump administration and congressional leaders, the companies say Energy Star 'should be strengthened, not weakened' to encourage businesses and consumers to conserve energy."
Wednesday, 26 April 2017, Day 97:
Bribe Cases, a Jared Kushner Partner and Potential Conflicts, The New York Times, Jesse Drucker, Wednesday, 26 April 2017: "It was the summer of 2012, and Jared Kushner was headed downtown. His family's real estate firm, the Kushner Companies, would spend about $190 million over the next few months on dozens of apartment buildings in tony Lower Manhattan neighborhoods including the East Village, the West Village and SoHo. For much of the roughly $50 million in down payments, Mr. Kushner turned to an undisclosed overseas partner. Public records and shell companies shield the investor's identity. But, it turns out, the money came from a member of Israel's Steinmetz family, which built a fortune as one of the world's leading diamond traders. A Kushner Companies spokeswoman and several Steinmetz representatives say Raz Steinmetz, 53, was behind the deals. His uncle, and the family's most prominent figure, is the billionaire Beny Steinmetz, who is under scrutiny by law enforcement authorities in four countries. In the United States, federal prosecutors are investigating whether representatives of his firm bribed government officials in Guinea to secure a multibillion dollar mining concession. In Israel, Mr. Steinmetz was detained in December and questioned in a bribery and money laundering investigation. In Switzerland and Guinea, prosecutors have conducted similar inquiries. The Steinmetz partnership with Mr. Kushner underscores the mystery behind his family's multibillion-dollar business and its potential for conflicts with his role as perhaps the second-most powerful man in the White House, behind only his father-in-law, President Trump. Although Mr. Kushner resigned in January from his chief executive role at Kushner Companies, he remains the beneficiary of trusts that own the sprawling real estate business."
White House unveils dramatic plan to overhaul tax code in major test for Trump, The Washington Post, Damian Paletta, Wednesday, 26 April 2017: "On Wednesday, Trump issued a one-page outline for changes to the tax code, pinpointing numerous changes he would make that would affect almost every American. He wants to replace the seven income tax brackets with three new ones, cut the corporate tax rate by more than 50 percent, abolish the alternative-minimum tax and estate tax, and create new incentives to simplify filing returns. But the White House stopped short of answering key questions that could decide the plan's fate. For example, Trump administration officials didn't address how much the plan would reduce federal revenue or grow the debt. They also didn't specify what income levels would trigger inclusion in each of the three new tax brackets…. The plan now must navigate a legislative and political gantlet on Capitol Hill that has killed numerous other efforts to rework the tax code." See also, Tax Overhaul Would Aid Wealthiest: White House Proposes Slashing Tax Rates, Significantly Aiding the Wealthy, The New York Times, Julie Hirschfeld Davis and Alan Rappeport, Wednesday, 26 April 2017.
Trump's Laughable Plan to Cut His Own Taxes, The New York Times, The Editorial Board, Wednesday, 26 April 2017: "As a rule, Republican presidents like offering tax cuts, and President Trump is no different. But the skimpy one-page tax proposal his administration released on Wednesday is, by any historical standard, a laughable stunt by a gang of plutocrats looking to enrich themselves at the expense of the country's future. Two of Mr. Trump's top lieutenants — Steven Mnuchin and Gary Cohn, both multimillionaires and former Goldman Sachs bankers — trotted out a plan that would slash taxes for businesses and wealthy families, including Mr. Trump's, in the vague hope of propelling economic growth. So as to not seem completely venal, they served up a few goodies for the average wage-earning family, among them fewer and lower tax brackets and a higher standard deduction. The proposal was so empty of illustrative detail that few people could even begin to calculate its impact on their pocketbooks. Further, depending on where they live, some middle-class families might not benefit much or at all, because the plan does away with important deductions like those for state and local taxes."
Treasury secretary Steven Mnuchin says Trump 'has no intention' of releasing his tax returns, The Washington Post, Philip Rucker, Wednesday, 26 April 2017: "Treasury Secretary Steven Mnuchin said Wednesday that President Trump "has no intention" of releasing his tax returns, which would show the public how much he would benefit personally from the administration's plan to overhaul the tax code. At a White House news conference to roll out the administration's tax cut proposal, journalists peppered Mnuchin with questions about Trump's refusal to release his tax returns, which has been standard practice for every president and major presidential candidate for at least the past four decades."
Federal Communications Commission Chairman Ajit Pai Pushes Sweeping Changes to New Neutrality Rules, The New York Times, Cecilia Kang, Wednesday, 26 April 2017: "The chairman of the Federal Communications Commission on Wednesday outlined a sweeping plan to loosen the government's oversight of high-speed internet providers, a rebuke of a landmark policy approved two years ago to ensure that all online content is treated the same by the companies that deliver broadband service to Americans. The chairman, Ajit Pai, said high-speed internet service should no longer be treated like a public utility with strict rules, as it is now. The move would, in effect, largely leave the industry to police itself. The plan is Mr. Pai's most forceful action in his race to roll back rules that govern telecommunications, cable and broadcasting companies, which he says are harmful to business. But he is certain to face a contentious battle with the consumers and tech companies that rallied around the existing rules, which are meant to prevent broadband providers like AT&T and Comcast from giving special treatment to any streaming videos, news sites and other content."

Trump administration talks tough on North Korea, but frustrated lawmakers want details, The Washington Post, David Nakamura and Ed O'Keefe, Wednesday, 26 April 2017: "President Trump and his top national security advisers briefed congressional lawmakers Wednesday on what a senior aide called the 'very grave threat' posed by North Korea, but they offered few details about the administration's strategy to pressure Pyongyang. Administration officials emphasized in a pair of private briefings — one open to all senators and held at the White House complex and one for House members on Capitol Hill — that they were developing a range of economic, diplomatic and military measures in the wake of a series of provocations from North Korean dictator Kim Jong Un's regime."
Senate Confirms Rod Rosenstein as Deputy Attorney General. He Will be in Charge of the Department of Justice Investigation Into Ties Between Trump's Presidential Campaign and Russia, NBC News, Andrew Rafferty, Wednesday, 25 April 2017: "The Senate on Tuesday easily confirmed Rod Rosenstein as deputy attorney general and the new head of the Department of Justice investigation into ties between President Donald Trump's campaign and Russia. Rosenstein was confirmed in a 94-6 vote. Attorney General Jeff Sessions last month recused himself from the probe, which is scrutinizing Russian meddling in the 2016 presidential election as well as possible links to Trump's campaign, after failing to disclose that he met with the Russian ambassador ahead of the election. Rosenstein is now in charge of the high-profile inquiry and will make the decision whether to appoint an outside prosecutor."
Office to Aid Crime Victims Is the Latest Step in the Crackdown on Immigrants, The New York Times, Ron Nixon and Liz Robbins, Wednesday, 26 April 2017: "The Department of Homeland Security on Wednesday announced the creation of an office to help families that have been the victims of crimes committed by undocumented immigrants, part of an effort by President Trump to aggressively crack down on illegal immigration. Critics of Mr. Trump's approach say it unfairly takes aim at a population that is less likely to commit crimes than American citizens. The office, called Victims of Immigration Crime Engagement, or Voice, will be housed within Immigration and Customs Enforcement, the agency responsible for deportations. John F. Kelly, the secretary of Homeland Security, said the office would offer a voice for victims."
Trump orders review of national monuments, vows to 'end these abuses and return control to the people,' The Washington Post, Juliet Eilperin, Wednesday, 26 April 2017: "President Trump signed an executive order Wednesday instructing Interior Secretary Ryan Zinke to review any national monument created since Jan. 1, 1996, that spans at least 100,000 acres in a move he said would 'end another egregious use of government power.' Referring to the 1906 law that empowers a president to take unilateral action to protect cultural, historic or natural resources on federal land that is under threat, Trump declared, 'The Antiquities Act does not give the federal government unlimited power to lock up millions of acres of land and water, and it's time that we ended this abusive practice.'
New York's City Council Seeks to Bolster 'Sanctuary City' Status, The New York Times, Liz Robbins, Wednesday, 26 April 2017: "More than a half-million undocumented immigrants live in New York City, and government officials have already opposed the Trump administration's efforts to deport them. Now the City Council is redoubling its efforts. On Wednesday, three of its committees held a hearing on nine bills aimed at expanding protections for the city's undocumented immigrants, as well as Muslims and residents who are gay, bisexual or transgender…. The same day, Mayor Bill de Blasio announced his own response: He designated $16.4 million for immigrant legal services to assist people in detention, children coming to the country unaccompanied and asylum seekers."
U.S. Senator Mike Enzi (Republican from Wyoming) says a man wearing a tutu 'kind of asks for it,' The Washington Post, Peter W. Stevenson, Wednesday, 26 April 2017: "When Sen. Mike Enzi (R-Wyo.) visited Greybull High School in northern Wyoming on April 20, a student asked him a question at a preplanned question-and-answer session: 'What work are you and your comrades doing to improve the life of the LGBT community in Wyoming? How do you plan to help Wyoming live up to its name as "The Equality State?'" Enzi's answer? Essentially, that Wyoming needs 'a little civility between people,' rather than laws…. Then, he got a little more specific. 'We always say, in Wyoming you can be just about anything you want to be, as long as you don't push it in somebody's face,' Enzi said. 'I know a guy who wears a tutu and goes to bars on Friday night and is always surprised that he gets in fights. Well, he kind of asks for it a little bit. That's the way that he winds up with that kind of a problem.'" See also, Tutu Protests and Parties Break Out in Wyoming Over Republican Senator Mike Enzi's Remark, NPR, Bill Chappell, published on Friday, 28 April 2017: "A week after Sen. Mike Enzi told high school students that a man who wears a tutu to a bar 'kind of asks for' a fight, his constituents in Wyoming are wearing tutus to school and work — and, yes, to bars — on Friday. Enzi has apologized for his 'poor choice of words.' Protest parties are also scheduled through the weekend, and on Friday, people have been using the #LiveandLetTutu hashtag to share images of themselves wearing tutus. One image posted today showed University of Wyoming student Tyler Wolfgang wearing a suit and a tutu, posing at a campus building that bears Enzi's name."
Thursday, 27 April 2017, Day 98:
Pentagon Inquiry Seeks to Learn if Michael Flynn Hid Payment From Foreign Government, The New York Times, Thursday, 27 April 2017: "Michael T. Flynn, the former national security adviser, was explicitly told in 2014 to seek approval for any payments he accepted from a foreign government, documents released on Thursday show. But a year later, he was paid $45,000 by a Kremlin-backed news organization to give a speech in Moscow, an arrangement lawmakers say he failed to disclose the next month when he submitted paperwork to renew his security clearance. The disclosure on Thursday also included a letter showing that the Defense Department's inspector general opened an investigation this spring into whether Mr. Flynn failed to properly report a payment from a foreign government. As a retired military intelligence officer, Mr. Flynn was required to vet all foreign payments with the Pentagon and the State Department, according to an October 2014 letter that was released as lawmakers investigate allegations of ties between President Trump's associates and the Russian government."
Trump's day of Hardball and Confusion on Nafta, The New York Times, Binyamin Appelbaum and Glenn Thrush, Thursday, 27 April 2017: "For much of Wednesday, the Trump administration played hardball, spreading word that it was considering the shocking step of withdrawing from the North American Free Trade Agreement. Advisers to President Trump said he wanted to announce an executive order beginning the process of withdrawing from the deal at a Saturday evening rally marking his 100th day in office. The rally is being held in Harrisburg, Pa. — in the heart of a region where many people regard Nafta as a dirty word. But by the end of the night, the White House was in full retreat after the news caused panic in Washington, Ottawa and Mexico City. The president of Mexico and the prime minister of Canada both called Mr. Trump to warn against such a precipitous step. Mr. Trump said Thursday morning that he had been persuaded by their calls to focus on reworking the trade agreement. 'I decided rather than terminating Nafta, which would be a pretty big, you know, shock to the system, we will renegotiate,' Mr. Trump told reporters at the White House. He added that he was still ready to pull the United States out of the deal if he could not rework it to his satisfaction."
Laying a road map for states, Senators Jeff Merkley (D-Ore.), Bernie Sanders (I-Vt.) and Edward J. Markey (D-Mass.) introduce a bill to end U.S. fossil fuel use by 2050, The Washington Post, Juliet Eilperin, Thursday, 27 April 2017: "Sens. Jeff Merkley (D-Ore.), Bernie Sanders (I-Vt.) and Edward J. Markey (D-Mass.) introduced legislation Thursday that calls on the U.S. to transition off fossil fuels by 2050, hoping to spur action on the state and local level, even as the Trump administration pushes for expanded coal, oil and natural gas production. The 100×50 Act would impose new federal mandates requiring vehicles in the United States to release zero carbon emissions, while barring federal approval of oil and gas pipelines in the country, while also establishing an auction of 'climate bonds' that would raise money to support renewable energy projects. The measure would also provide job training for low-income Americans and Americans of color, as well as those in coal communities, to work in the renewable energy sector. In an interview, Merkley said he and others recognized 'the federal government is not going to be a near-term answer to this problem. But you can't just wait till some future point till you start mapping out how you get there,' Merkley said. 'What we are doing here is laying out a road map of how you get there.'"
Trump's Losing Streak in Courts Is Traceable to Conservative Judges, The New York Times, Adam Liptak, Thursday, 27 April 2017: "The Trump administration's losing streak in courts around the nation has in large part been a product of precedents established by conservative judges in the Obama era. It turns out that legal principles meant to curb executive overreach are indifferent to the president's party. Republican officials had great success under President Barack Obama in persuading judges to block or complicate his efforts to expand health care, shield immigrants from deportation and protect transgender students. Now Democratic officials are using the principles established in those cases to frustrate President Trump's efforts to limit travel from predominantly Muslim countries and to punish so-called sanctuary cities. Both sides have shown remarkable dexterity in their understanding of the law, abruptly switching positions on issues like whether states have standing to sue, whether individual federal judges may issue nationwide injunctions and whether a federal threat to withhold funds can amount to a constitutional violation."
Senate confirms Alexander Acosta as labor secretary, The Washington Post, Jonnelle Marte, Thursday, 27 April 2017: "Former U.S. attorney Alexander Acosta was confirmed as labor secretary Thursday, filling a key spot in President Trump's Cabinet and setting the stage for the administration to tackle pending rules that could have sweeping consequences for workers and retirement savers. The Senate voted 60 to 38 to approve his nomination. The Cuban American from Miami will be the only Latino in Trump's Cabinet. His confirmation comes just as Trump is closing in on his first 100 days in office. Acosta, 48, will have to move quickly to take action regarding major policies that have been in limbo while the department has been without leadership for the past three months, including a rule that sets limits on the investment advice given to retirement savers and another that expands the number of workers eligible for overtime pay…. Before becoming the dean of the law school at Florida International University, Acosta was the U.S. attorney in South Florida, where he prosecuted Washington GOP lobbyist Jack Abramoff. He also cut a deal with wealthy financier Jeffrey Epstein, who was accused of sexually abusing minors, that was later criticized as being too lenient."
Secretary of State Rex Tillerson Is in No Rush to Fill Nearly 200 State Department Posts That Require Senate Confirmation, The New York Times, Gardiner Harris, Thursday, 27 April 2017: "The stampede of diners who once rushed through the State Department's vast cafeteria has ebbed, with diplomats who previously grabbed quick bites between meetings now lingering over Korean barbecue and checking their phones for some kind of news. Many have little to do until the Trump administration starts filling the nearly 200 jobs at the department that require Senate confirmation, and their agendas look increasingly as though they will remain empty. Secretary of State Rex W. Tillerson has done almost nothing to select leaders for the White House's consideration, and nominations for assistant secretaries and others who largely run the State Department are unlikely to be made for months. In an unusual interview, R. C. Hammond, Mr. Tillerson's spokesman, said the secretary intended to embark within days on a listening tour of the building and then a restructuring of the department's operations. Only after those are underway will he begin to name his wider leadership team. With a Senate confirmation process that takes months, that means the department will remain largely leaderless until well into 2018. And no other department in the federal government is as dependent on political appointees, or as paralyzed when the appointment process freezes. State Department veterans reacted to Mr. Tillerson's timetable with incredulity."
Trump Tax Plan Would Shift Trillions From U.S. Coffers to the Richest, The New York Times, Julie Hirschfeld Davis and Patricia Cohen, Thursday, 27 April 2017: "President Trump's proposal to slash individual and business taxes and erase a surtax that funds the Affordable Care Act would amount to a multitrillion-dollar shift from federal coffers to America's richest families and their heirs, setting up a politically fraught battle over how best to use the government's already strained resources. The outline that Mr. Trump offered on Wednesday — less a tax overhaul plan than a list of costly cuts with no price tags attached, rushed out by a president staring down his 100-day mark in office — calls for tax reductions for individuals of every income level as well as businesses large and small. But the vast majority of benefits would accrue to the highest earners and largest holders of wealth, according to economists and analysts, accounting for a lopsided portion of the proposal's costs."
ACLU Releases Report on Trump's First 100 Days, American Civil Liberties Union, Thursday, 27 April 2017: "ACLU Executive Director Anthony D. Romero said: 'In his first 100 days, Donald Trump has accomplished only one thing that is remarkable — he's awoken American democracy like never before and reminded us all that it's "We the People" who truly govern. As Trump's 100th day in office approaches, it is clear that resistance to his unconstitutional and un-American policies is everywhere. It is broad, deep, and intersectional, breaking barriers across class, gender, race, and even political and party lines, as some conservatives cast their opposition to Trump. The Resistance was present at our airports nationwide as Trump rolled out his Muslim ban. It was in town halls across the country where the people defeated Republicans' disastrous attempt to repeal Obamacare. It was in front of the White House when Trump revoked guidance that protected transgender students' right to use the bathroom that corresponds to their authentic selves. It was in congressional confirmation hearings as the people protested Trump's cabinet picks, who had troubling records on civil rights and civil liberties. It was at the Women's March where millions gathered across the U.S. in opposition of the newly inaugurated president. President Trump can indeed take credit in his first 100 days for fomenting a large-scale revolt against his unconstitutional policies in the streets, in the courts, and in legislatures across the U.S. America has not seen such broad-scale activism since the anti-Vietnam and civil rights demonstrations, and we have President Trump to thank for it. If sustained, this golden era of citizen activism may indeed be one of President Trump's greatest legacies — albeit unwittingly."
100 Days in Trump's America, Southern Poverty Law Center, Ryan Lenz and Booth Gunter, Thursday, 27 April 2017: "White nationalists and their agenda infiltrate the mainstream. As he spoke to the nation on Jan. 20, Donald Trump reminded white nationalists why they had invested so much hope in him as their champion and redeemer. He painted a bleak picture of America: a nation of crumbling, third-world infrastructure, 'rusted-out factories,' leaky borders, inner cities wallowing in poverty, a depleted military and a feckless political class that prospered as the country fell into ruin. He promised an 'America First' policy that would turn it all around. 'This American carnage stops right here and stops right now,' Trump declared. The inaugural address echoed the themes of a campaign that had electrified the white nationalist – or 'alt-right' – movement with its promise to stop all Muslim travelers at the border and deport millions of undocumented immigrants – killers and 'rapists,' Trump called them…. In his first 100 days, despite his failure to achieve any major legislative victories, Trump has not disappointed his alt-right followers. His actions suggest that – unlike the economic populism of his campaign – Trump's appeals to the radical right did indeed presage his White House agenda. On Jan. 31, former Klan leader David Duke tweeted: 'everything I've been talking about for decades is coming true and the ideas I've fought for have won.'"
Trump the Truth: Free Expression in Trump's First 100 Days, PEN America, Thursday, 27 April 2017: "PEN America's new report Trump the Truth: Free Expression in the President's First 100 Days clocks more than 70 separate instances where President Trump or senior Administration officials have taken potshots at the press, including Presidential tweets decrying 'fake news,' restrictions on media access, intimations that the press has 'their reasons' for not reporting terror attacks, and branding press outlets as 'the enemy of the American people.' These instances amount to near-daily efforts by the Trump Administration to undermine the press during the President's first 100 days. Such efforts not only chip away at public trust for the media and its indispensable role in keeping the public informed, but also signal to regimes abroad that the United States will not stand up for press freedom."
Trump says he thought being president would be easier than his old life, Reuters, Stephen J. Adler, Jeff Mason, and Steve Holland, published on Saturday, 29 April 2017: "He misses driving, feels as if he is in a cocoon, and is surprised how hard his new job is. President Donald Trump on Thursday reflected on his first 100 days in office with a wistful look at his life before the White House. 'I loved my previous life. I had so many things going,' Trump told Reuters in an interview. 'This is more work than in my previous life. I thought it would be easier.'"